Located at Disney's Hollywood Studios at Disney World in Orlando, this 10-minute show is just the thing for the kid or kid at heart who is enthralled with the cast from the Cars movies, television shows or specials.
If you are wondering whether or not you should go, what to expect and want to learn everything you can about this attraction before heading to the parks, read on.
What exactly is Lightning McQueen's Racing Academy?
Lightning McQueen's Racing Academy is a show at Walt Disney World's Hollywood Studios.
Centered around an indoor, air conditioned building called the Sunset Showcase, the attraction includes a 17-foot-tall wraparound giant screen that stretches more than 200 feet end to end. It also has a live action stage in which Lightning himself appears.
Disney uses very advanced animatronics in making Lightning appear very realistic. He looks as good as in the movie.
Seating is on bench style seats with no back rest but you will not really even notice as the show zips along quickly. Really, there is not a bad seat in the house with the big screen.
This show is located in Disney's Hollywood Studios on Sunset Boulevard near the Rock 'n' Roller Coaster starring Aerosmith and opposite Tower of Terror.
The Racing Academy opened on March 31, 2019 as part of the park's 30th anniversary celebration and it capitalized on the enormous success of the Cars films.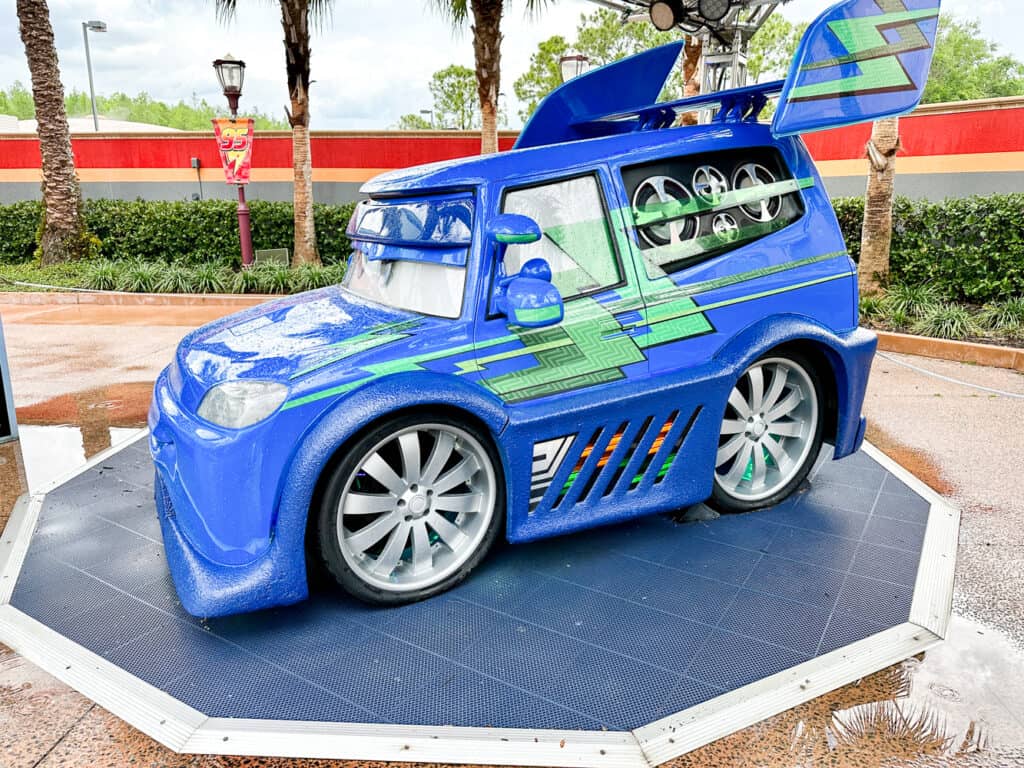 What is the show's synopsis?
The show invites guests to become Rookie Racers as Lightning McQueen, the Piston Cup Champion, takes everyone on an adventure of learning the rules of the road at the Lightning McQueen Racing Academy.
Lightning uses his brand-new, state-of-the-art racing simulator and it's wraparound screen to make his demonstrations.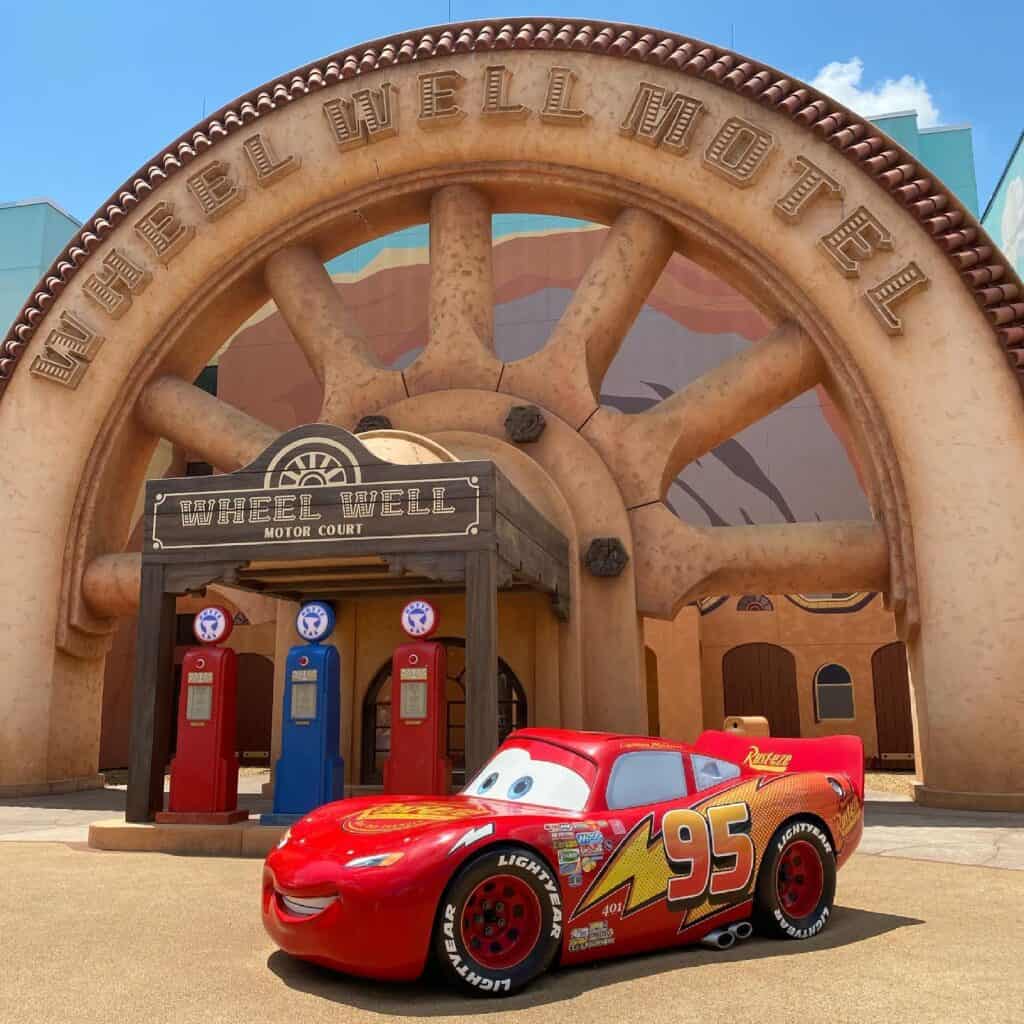 Of course, as this seasoned racer has discovered throughout his career, things don't always go according to plan and he has to think fast to get back on course.
Are there any other popular Characters from Cars other than Lightning McQueen?
Absolutely! Not wanting any Cars Fans to be disappointed, the show has appearances of all the Cars favorite Characters from Tow Mater (this doesn't really surprise you, right?), Sally Carrera, Cruz Ramirez, Chick Hicks, Mack, Luigi, Fillmore, Flo and Miss Fritter all from the original cast.
Oh and Doc Hudson gets some love too!
What ages is Lightning McQueen's Racing Academy show be good for?
With no height requirement, no ride vehicle to get in and out of, no seat belts, high speeds, dark ride and nothing that will induce motion sickness, this show is great for all ages, but younger children who love the Cars Characters will be thoroughly enjoying the attraction.
One word of caution is that like many Disney attractions, the show can get loud and a bit intimidating for the very young, but keeping them on a lap usually does the trick.
What are the wait times for Lightning McQueen's Racing Academy?
Are you ready for some some good news? There are rarely long lines for this attraction so your wait time will be minimal.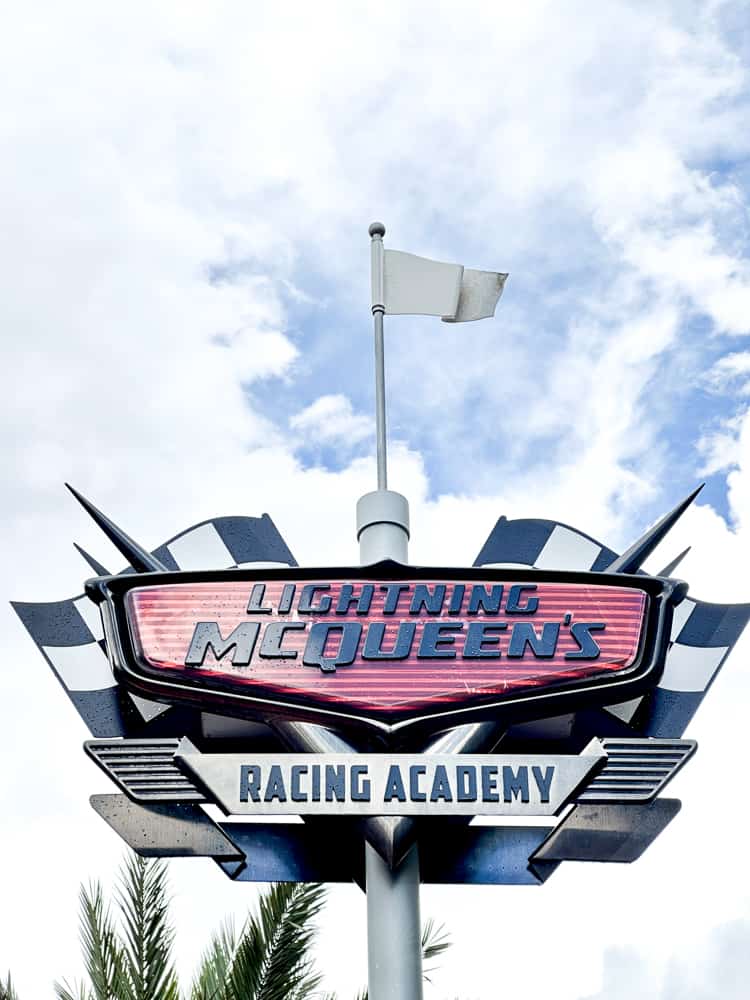 This is a great attraction to wait on because of the quick turn around and the fact that it's not an extremely popular ride as it compares to others. Wait times are usually about 10 – 15 minutes.
A suggestion if you have smaller children that would really enjoy this and older children (or young adults) that would rather go on Rock 'n' Roller Coaster or Tower of Terror, you can kill two birds with one stone by letting those do what they want in this area.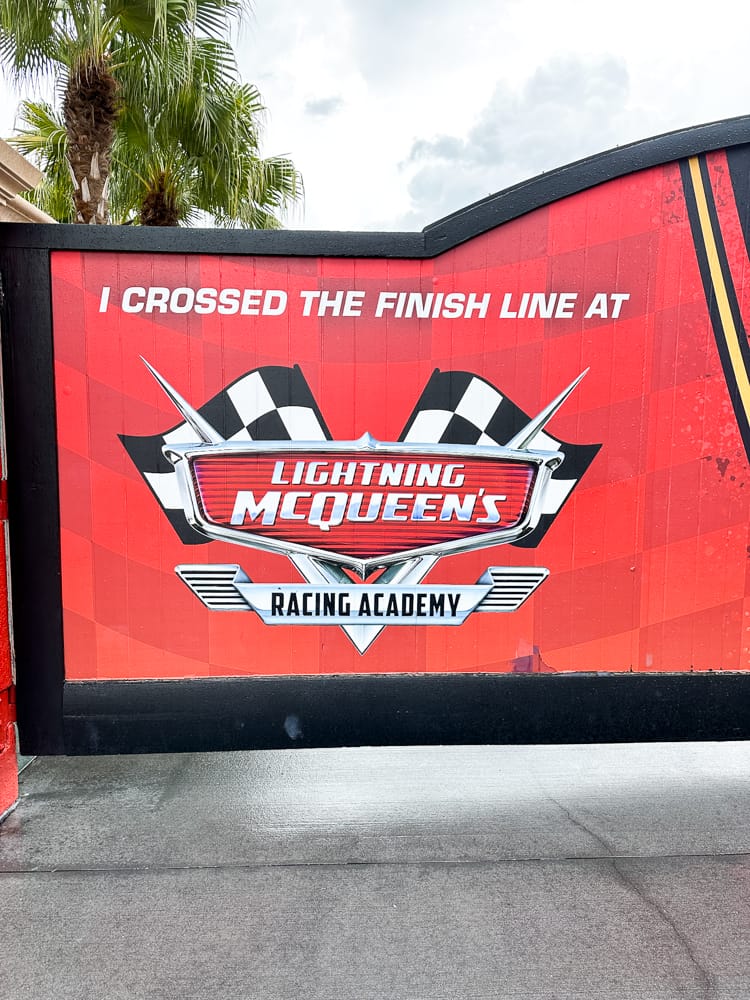 Is there an after the show party?
As you exit the auditorium, guests can continue the Cars love by visiting the courtyard just outside. You can get a photo with Cruz or hang out with DJ, the ultimate party on wheels.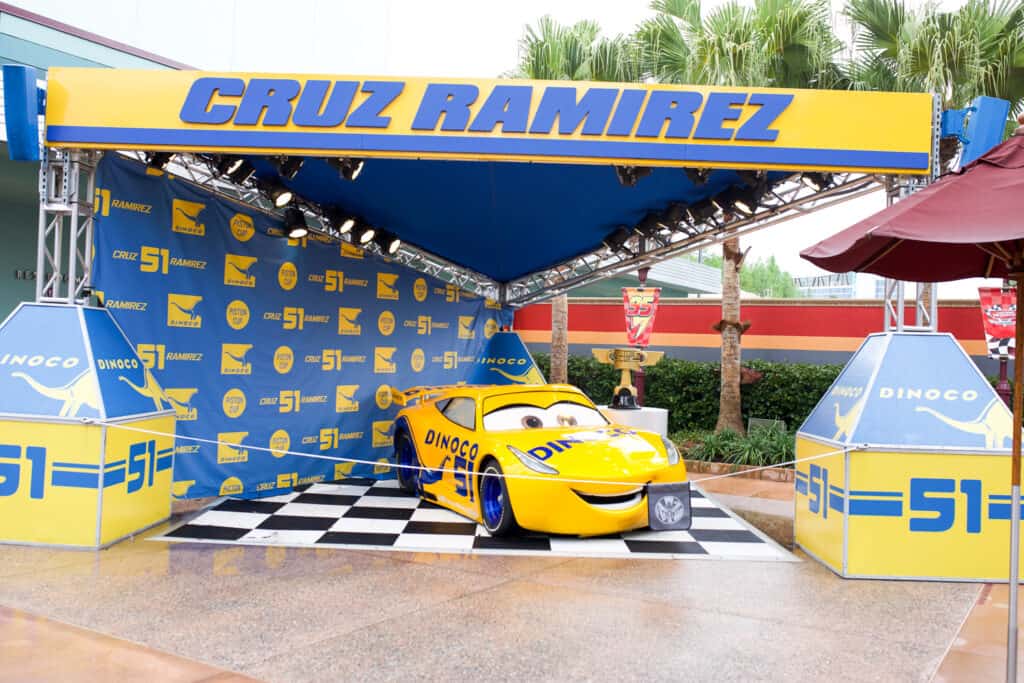 DJ made his way across Route 66 and now brings his own music mix to Disney's Hollywood Studios. Also, several times a day (check the times guide), Lightning McQueen's Pit Crew arrives on the scene for "DJ's Ready! Set! Party Time!"
Is there a Cars Land at Disney World?
We wanted to also answer a question that gets asked a lot: does Disney World have a "Cars Land"? No, it does not.
There are very few things that Disneyland in California has over Disney World, but this is definitely one of them. Disneyland does have a Cars Land.
It includes Radiator Springs Racers where you can ride the Cars, Mater's Junkyard Jamboree with a hoedown, visit Sally's Cozy Cone Motel for treats and ice cream, Luigi's Rollickin ride and other Cars theme related things to see and do.
If the obsession with Cars is so great that Lightning McQueen's Racing Academy is just not going to be enough to satisfy the urge, you may want to consider staying at the Disney's Art of Animation Resort.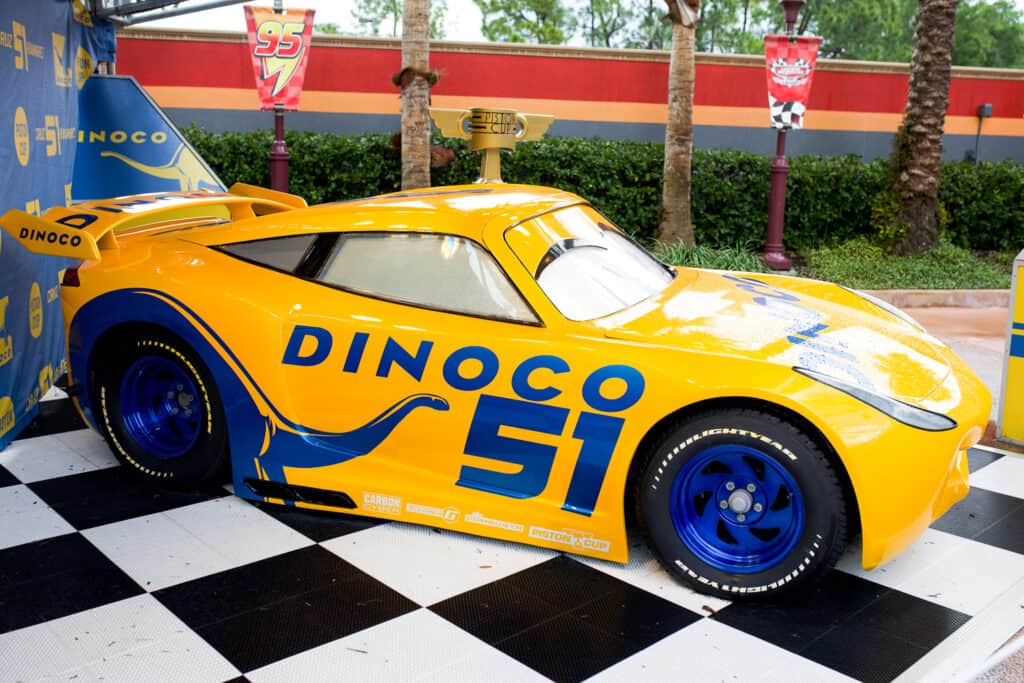 There you will find a wonderful Cars area including Cars family suites. This is a value resort in the Walt Disney World Resort family, with a themed area of not only Cars but Finding Nemo, the Lion King and the Little Mermaid.