If you are looking for a way to bypass all the lines at the Disney Parks, this is the right place! One of the biggest complaints about Disney World is that the lines at the park can be extremely long.
Nobody wants to pay hundreds of dollars to spend time waiting in line for hours to ride a 2 minute attraction.
Disney veterans will remember the old Fast Pass system. Introduced way back in 1999, Fast Passes were able to give smart folks (like you reading this) a strategic "leg up" on others in the park in order to cut down on the amount of time you spent standing in lines.
Fast Passes didn't cost anything other than the time it took figuring out how to use them in your itinerary. The Fast Pass system went through some evolution over time but we always thought that overall it helped us tremendously in our park planning. 
FastPasses no longer exist but have now been replaced by Genie+!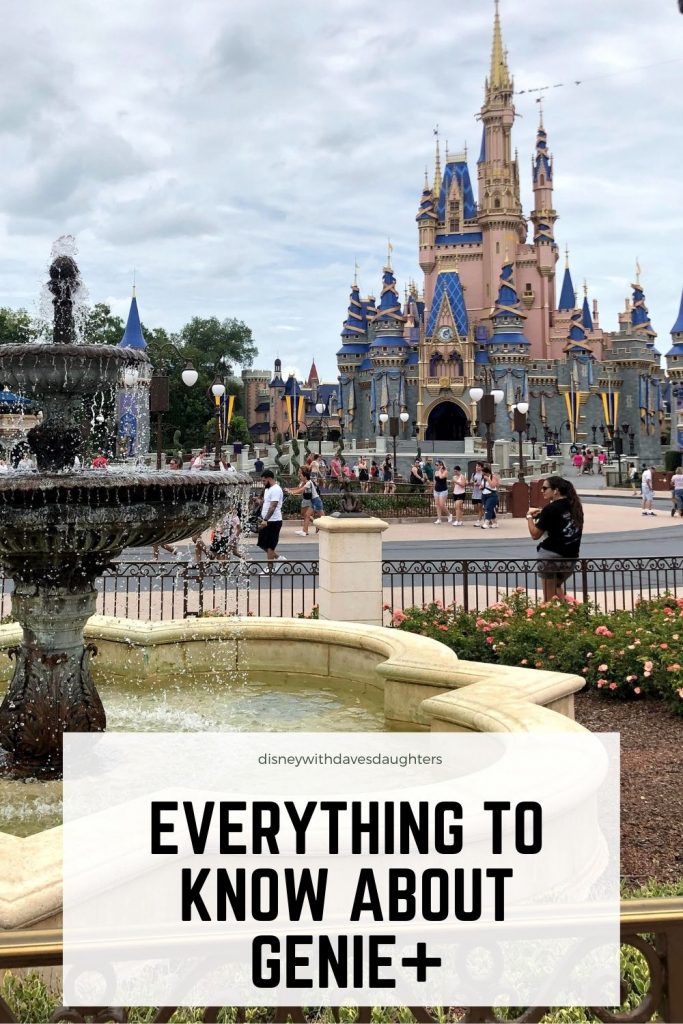 Genie+ Terms You Need To Know
Genie
This is a free service that helps you set your itinerary on your Disney App. It will keep track of everything you are doing on a particular day at Walt Disney World from attractions to meal reservations.
It will also give you suggestions in real-time on attractions and restaurants concerning wait times, show times and Lightning Lane return times.
Genie+
This is a PAID add-on that will allow you to bypass the line and use the Lightning Lane for most attractions. This is a per person, per day purchase. The price for Genie+ varies depending upon when you go and what park you are going to. For example, during Thanksgiving week Disney was charging $29 per day per person. It can be as low as $15 per day, per person.
Individual Lightning Lane
This is an a la carte Lightning Lane reservation. Each park has a couple of super high-demand attractions that Disney has decided you cannot use Genie+ on. If you want quick entry on these attractions you will need to purchase an Individual Lightning Lane. The extra fee is between $7 and $15 plus tax per attraction, per person.
Lightning Lane
This is the line you go through if you have either a Genie+ purchase or an Individual Lightning Lane purchase. (This used to be the fastpass lane.)
Standby Lane
This is the normal standby queue you use when you have no other quick entrance.
Fastpass+
It is no longer at Disney World. It has been overhauled and goes by Genie + and Individual Lightning Lanes.
Ok now that you have a general idea of this concept we can get into some deeper specifics.
What is Genie Plus (Genie+)?
Genie+ is a paid service that allows you to pick an attraction or experience to use the "Lightning Lane". The lightning lane entrance allows you to skip the slow standby lines and massively reduce your wait times.
How much is Genie+?
Genie+ starts at $15 per day and goes up from there. Pricing is dependent upon factors such as the time of year and what park you are going to. The higher the crowds, the more expensive Genie+ will be.
What other perks will Genie+ give you?
In addition to the 40 plus attraction Lightning Lane opportunities, you will have access to Augmented Reality Lenses throughout Walt Disney World and an exclusive behind the scenes audio tour with appearances from Walt Disney Imagineers.
You will receive digital downloads of your Disney PhotoPass attraction photos taken in the park on the day of your purchase at no additional charge.
Does Genie+ give you access to every attraction?
No. Many attractions can be accessed by having Genie Plus, but unfortunately some of the biggest attractions are not a part of your purchase. The top one or two most popular attractions in each park will not be available on Genie+.
Here are the rides and attractions that are included in your Genie Plus purchase. Keep in mind, experiences are subject to change without notice:
Disney's Magic Kingdom Park Genie+ Attractions
Lightning Lane Entrances Offered Through Disney Genie+ Service:
Big Thunder Mountain Railroad
Disney Festival of Fantasy Parade
Dumbo the Flying Elephant
Enchanted Tales with Belle
"it's a small world"
Jungle Cruise
Mad Tea Party
Meet Ariel at Her Grotto
Meet Cinderella and a Visiting Princess at Princess Fairytale Hall
Meet Mickey at Town Square Theater
Meet Princess Tiana and a Visiting Princess at Princess Fairytale Hall
Mickey's PhilharMagic
Monsters Inc. Laugh Floor
Peter Pan's Flight
Pirates of the Caribbean
Space Mountain
The Barnstormer
The Magic Carpets of Aladdin
The Many Adventures of Winnie the Pooh
Tomorrowland Speedway
Under the Sea ~ Journey of The Little Mermaid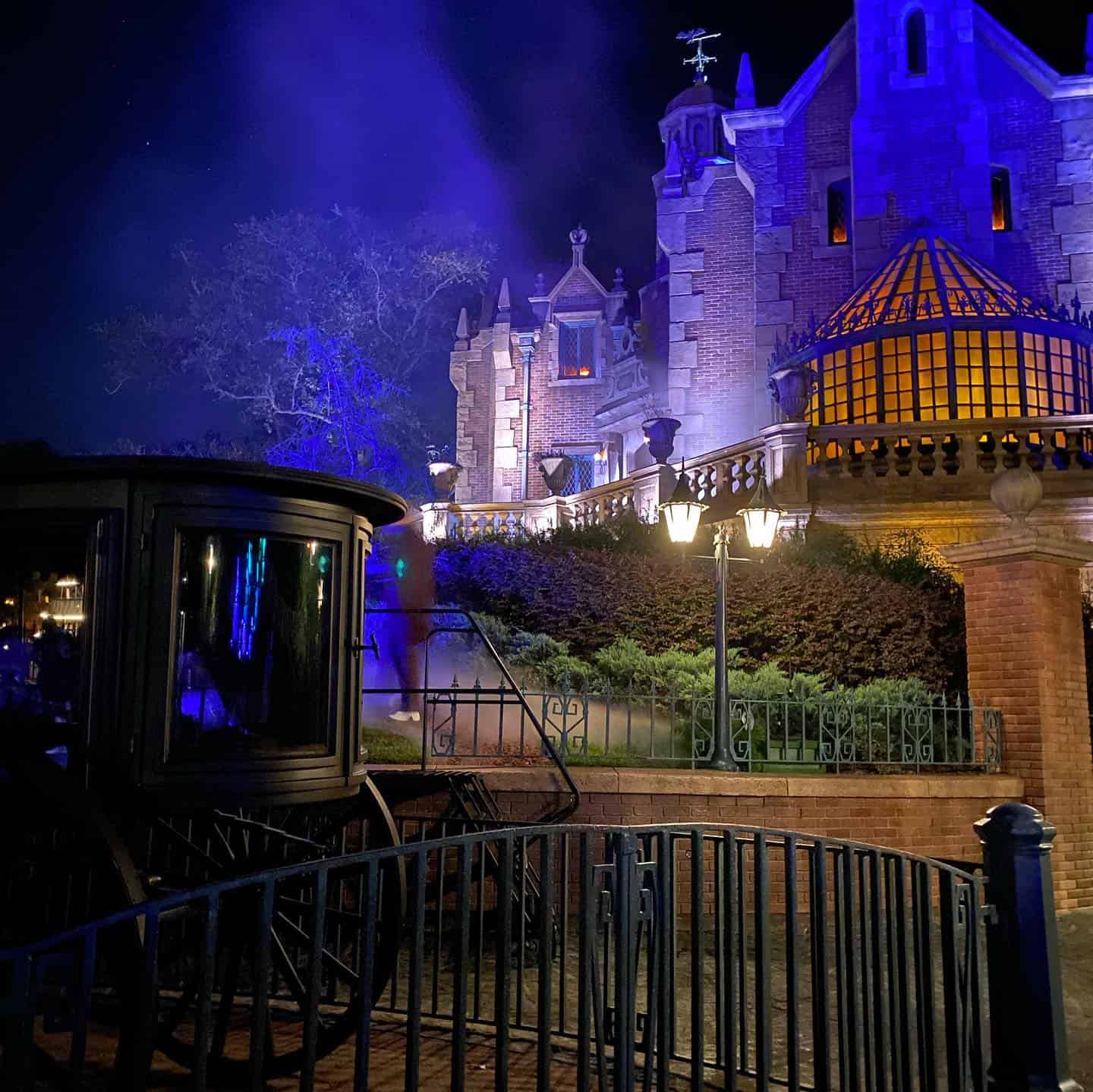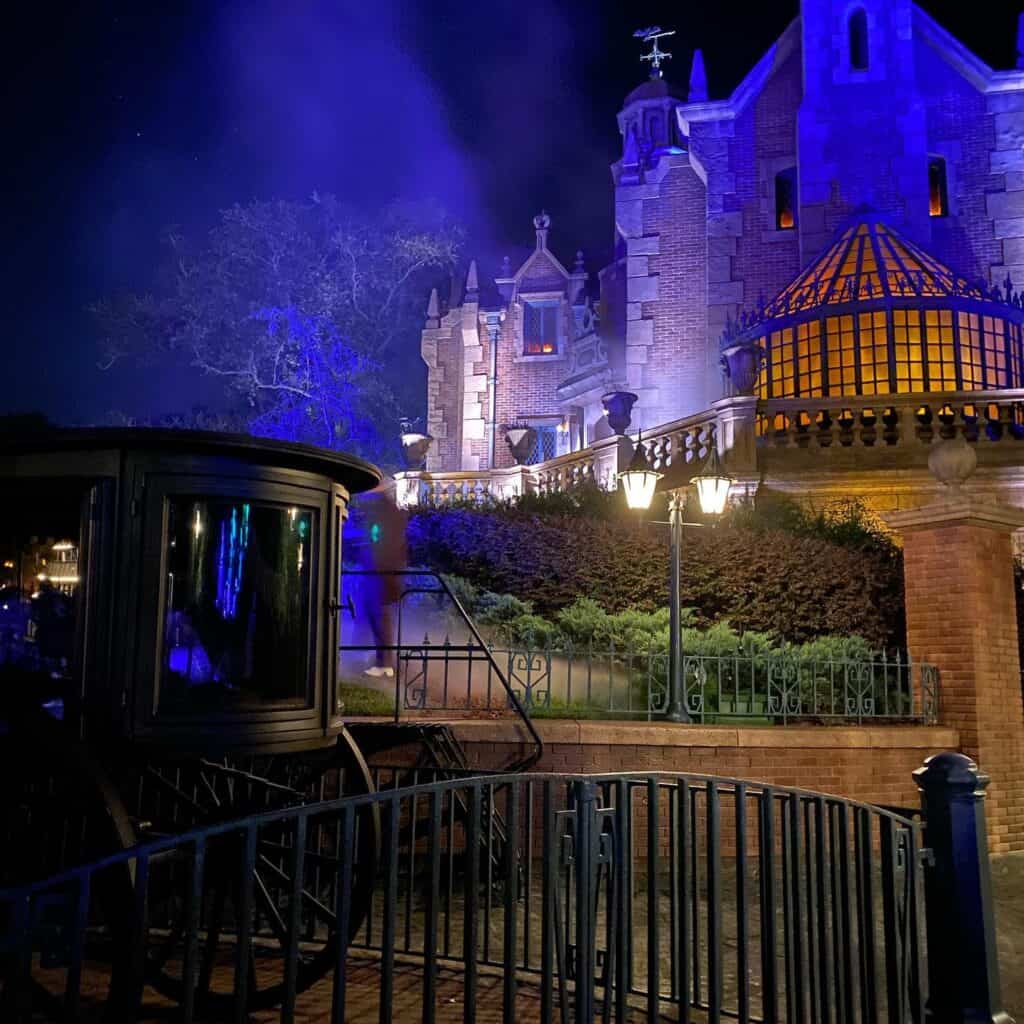 EPCOT Genie+ Attractions
Lightning Lane Entrances Offered Through Disney Genie+ Service:
Disney and Pixar Short Film Festival
Frozen Ever After
Journey into Imagination with Figment
Living with the Land
Mission: SPACE – Green
Mission: SPACE – Orange
Remy's Ratatouille Adventure
Soarin' Around the World
Test Track
The Seas with Nemo & Friends
Turtle Talk with Crush
Disney's Hollywood Studios Genie+ Attractions
Lightning Lane Entrances Offered Through Disney Genie+ Service:
Alien Swirling Saucers
Beauty and the Beast Live on Stage
Disney Junior Play & Dance!
For the First Time in Forever: A Frozen Sing-Along Celebration
Meet Olaf at Celebrity Spotlight
Mickey and Minnie's Runaway Railway
Indiana Jones Epic Stunt Spectacular
Millennium Falcon: Smugglers Run
Muppet*Vision 3D
Star Tours – The Adventures Continue
The Twilight Zone Tower of Terror™
Toy Story Mania!
Disney's Animal Kingdom Genie+ Attractions
Lightning Lane Entrances Offered Through Disney Genie+ Service:
DINOSAUR
Expedition Everest – Legend of the forbidden mountain
Feathered Friends in Flight!
Finding Nemo: The Big Blue….And Beyond!
It's Tough to Be a Bug!
Kali River Rapids
Meet Favorite Disney Pals at Adventure Outpost
Na'vi River Journey
The Animation Experience at Conservation Station
How Do I Use Genie+?
Starting at 7am (or when the park opens if you are staying off site) you will log on to your MyDisney Experience App and Go to "My Day" in the top right corner. This will take you to the Genie homepage. .
When you look in your Genie+ at an attraction, you will see a list of available attractions with the next available times you can lock in to visit the ride using the Lightning Lane. You can then select the attraction you want to book by clicking "book experience." This will place you in a virtual queue.
When you arrive to the attraction you have booked for your Lightning Lane pass you will need to scan your MagicBand/phone/Key to the World card to enter. You will have to tap or scan one more time further in the queue. Once you have tapped twice, you can start looking for the next attraction to book!
This can be done over and over throughout the day.
How Do I Avoid Lines For Attractions Not Included In Genie+?
Of course, we recommend getting to the park at rope drop and riding the most popular rides first. But even doing that, you may only get one ride in. What to do?
At this point you will have one of two options. Either wait in the long lines or spend more money to get an Individual Lightning Lane reservation for the popular rides. You will be able to choose to pay for up to two Individual Lightning Lane attractions per day.
How much will the Individual (Á La Carte) Lightening Lane Attraction Selections cost?
The official statement from Disney reads "Pricing and availability will vary by date and attraction." The understanding is that Disney will be raising and lowering prices depending upon the popularity of the ride and the crowd levels.
Keep in mind, this is a per ticket price. If you have a family of 5 and you want to purchase a $18 á la carte Lightening Lane the Seven Dwarfs Mine Train the additional cost to your family will be at least $90. 
One thing to remember is that Individual Lightning Lane purchases can be made independent of purchasing Genie+.
When Can I Book an Individual Lighning Lane Pass?
Disney guests who are staying at a Walt Disney World Resort can make individual lightning lane selections at 7:00am. Non Disney Resort Guests can book when the park opens – you do not have to be at the park to book.
Which Rides Are Part Of The Individual Lightening Lane Attraction Selection?
Here are the rides in each of the theme parks that are included in the Individual Lightning Lane category. To remind you, these are are NOT included in the $15 (or more) Genie+ options.
Magic Kingdom Individual Lightening Lane Attractions
Seven Dwarfs Mine Ride
TRON
EPCOT Individual Lightening Lane Attractions
Guardians of the Galaxy Cosmic Rewind
Disney's Hollywood Studios Individual Lightening Lane Attractions
Star Wars: Rise of the Resistance
Disney's Animal Kingdom Individual Lightening Lane Attractions
Avatar: Flight of Passage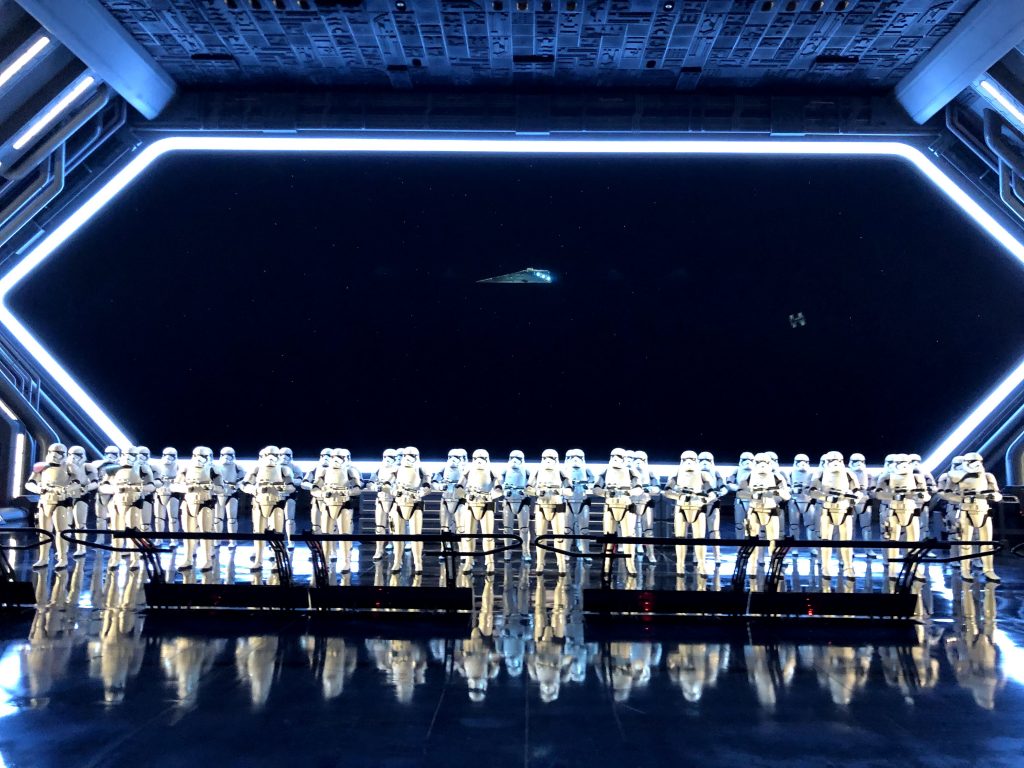 How many Individual Lightening Lane Attraction reservations can you make per day?
You can make two reservations but they need to be made for two different attractions. For example, you can't make two reservations for Seven Dwarfs Mine Ride. You will be able to make reservations at 7:00am if you are staying at a Disney Resort Hotel. If you are staying off site you can make your reservations when the park opens.
Important Individual Lightning Lane Information: Attractions WILL sell out, so you must make your reservation as early as possible.
Genie+ FAQ
What are the benefits of Disney Genie App?
Remember, Disney Genie is a free app in the My Disney Experience App.  It will ask you what things you like…what rides you want to go on, what you like to do etc.. and give you a personalized itinerary. 

It will also help you with mobile ordering your food, make restaurant reservations, see walk up waitlist availability as well as the all important wait times at the attractions.  
Can you purchase both Genie+ and the Individual Lightening Lane Attractions?
Yes. These will work independent of each other.  For example, you could purchase an Individual Lighting Lane Attraction without purchasing the Genie+ at all, or you could purchase the Genie+ without the Individual Lightning Lane Attraction.
Do Genie+ or Individual Lightening Lane Attraction selections HAVE to be purchased?
You do not need to purchase Genie+ or ILL. One you purchase your park ticket, that's theoretically all you need for the day.  These other options will only help speed up entrances into attractions.  
Photo Credit Alexis Larcy
When can I Buy Genie+?
You may purchase Disney Genie+ service, one day at a time on each day of your visit, via the My Disney Experience app. This is all subject to availability. You can purchase Genie+ anytime after 12:00am.

You may choose to use it on certain days and not on others depending on which park you are at, how long you will visit, or how busy you might think it will be.  There are many factors other than just financial that will dictate if you want to purchase them.
How do I purchase Genie+?
Here is how you purchase Genie+ Service on your phone:
1. From the main menu in the My Disney Experience mobile app select "My Disney Genie Day".
2.Select the "My Day" tab, then tap "Get Disney Genie+ for Today".
What is the deal with ride stacking?
There are two ways for you to book your Genie+ passes. The first way is making your first selection at 7am, and then the second as soon as you have finished your first ride. 

There is a sneaky way to book "extra" passes. If your most recent selection is further than two hours away you can book your next selection two hours after the park opens.

For example:  At 7:00 you book your first Genie + pass: Pirates of the Caribbean for 11:00. If the Magic Kingdom opens at 8:00, you can make your next selection at 10:00! From here on out, you can make a selection every two hours. Set an alarm on your phone. As soon as that alarm goes off, check Genie+ to make your next selection.
Can you ride an attraction more than once using Genie+ Lightning Lanes?
No, Genie + will not allow you to ride an attraction more than once.  If you want to ride it again, you will need to use the standby lane. If you think you are going to miss one of your reservations we highly recommend canceling it and trying to book it for a later time. If you simply don't show up, Disney will view that as a "used" reservation and you will not be able to re-book for a later time.
Can Genie+ attractions sell out?
YES, the most popular rides can run out of selections, especially on crowded days. Our advice is to secure the attractions you most want early in the day.
SNEAKY TIP: Keep refreshing your app throughout the day! Sometimes Lightning Lane options open up if Disney adds options or if people cancel their reservations.
Can you use Genie+ for character greetings?
Yes, you can use Genie+ for some character greetings.
What if I have my party all on my app?
Let's say you have a family of 7 and you want everyone to have either Genie+ or Individual Lightning Lane or both. No problem! Just link everyone on your app before you begin booking your passes. Everyone will be good to go. 

If there are people in your party that you want to edit out, (Grandma is staying back at the hotel by the pool for the day) it is fairly easy to make the necessary omits in the app. A cast member will be able to help you if you get stuck.
What if my phone goes dead?
This is a huge concern for everyone!  Your phone is your Disney World life line and if it loses battery power, it is not a good thing.  Before you go to the parks, have a plan on how you will keep it powered whether it's FuelRod's or portable battery charger or just doing some energy saving techniques.
Photo Credit Alexis Larcy
How many Genie+ attractions can I book in one day? 
As many as you possibly can! On average, guests can enter 2 to 3 attractions or experiences per day using Lightning Lane entrances, if the first selection is made early in the day. Most people find that they can book more than 3 attractions by stacking attractions throughout the day.
Is there any grace period for the Genie+ hour reservation?
Yes, you can arrive 5 minutes early and usually about 15 minutes on the back side of the reservation. When in doubt, ask a cast member.
Is Genie+ worth the money?
Only you can decide that, however, to help you in your decision, consider these things:
Crowd size for the day.  If it is going to be a very light day, you may not need it.
Your tolerance for lines.  If standing an for an hour to see an attraction really infuriates you, then Genie+ might be a great investment.
The park.  You may not be as excited about many of the attractions in some parks over others.  For example, if you go to Animal Kingdom and you are spending most of the day just observing animals and taking in the trails and conservation station, then you may want to not purchase Genie+ for this park.
Your time at the park.  If you are only attending a park for a half day, you may consider not getting Genie+.
Genie+ is one surefire way to avoid long lines at Disney World. We have 8 additional tips to help you skip the lines here! For more time saving tricks, check out this post.