The Orange Bird is a part of Disney's amazing history in Florida! After disappearing for a few decades, the Orange Bird is making a comeback. We are loving that the little Orange Bird is gaining more and more popularity with Disney fans.
If you don't know about Orange Bird, be sure to check out our post with the entire run down. Check out some of the amazing gear that we found!
8 Best Orange Bird Products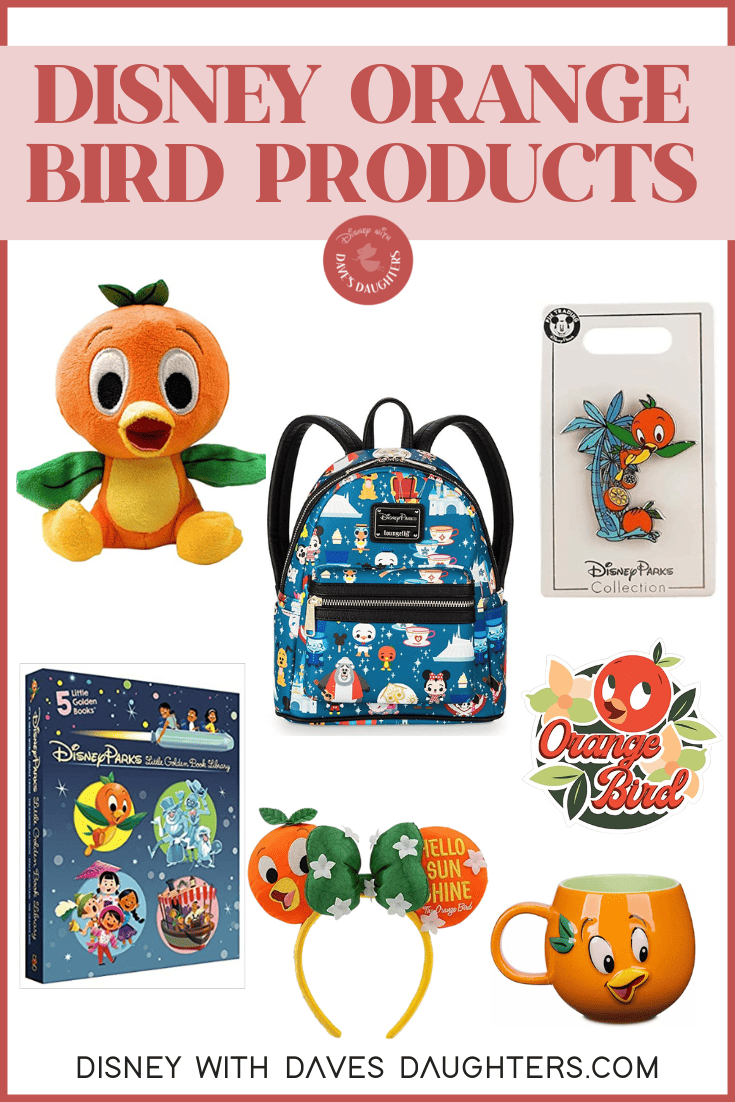 Disney With Dave's Daughters is a participant in the Amazon Services LLC Associates Program. This post may include affiliate links which means I may earn a small commission if you shop using the links below at no additional cost to you. 
1. Orange Bird Trading Pin
If you are into trading pins at Walt Disney World consider getting this Orange Bird pin! This is an authentic Disney pin so you will definitely be able to trade it at the Disney Parks.
Disney Pin - Orange Bird With Palm Trees
Disney Parks Authentic
Disney Pin - Orange Bird With Palm Trees
Everyone's favorite Florida Orange Bird flies close to two palm trees in two shades of blue
An orange lies on the bottom right, while two halves are shown above that
Measures Approximately - 1 1/2" w x 1 3/4" h
2. Loungefly Backpack
Loungefly backpacks are popular among Disney enthusiasts, and for good reason. These backpacks are the perfect size to carry around the parks and are very well made.
This particular design has classic Disney elements on it….with the Orange Bird having a prominent spot on the front pocket.
For more park backpack options, go here.
3. Orange Bird Plush Magnetic Toy
This Disney exclusive toy has a little Disney magic to it! A small magnetic disc can be placed under your shirt on your shoulder, and the magnet inside the plush toy will attach to it.
You will then have Florida's Orange Bird riding around on your shoulder!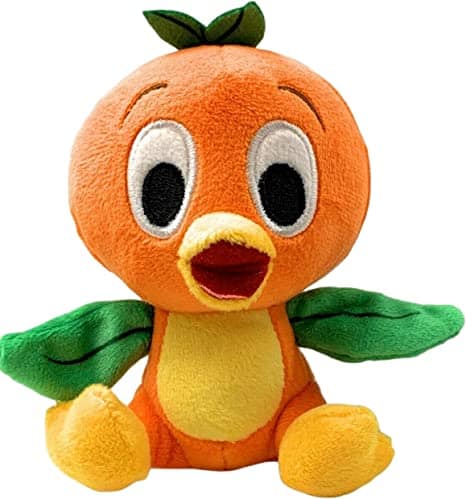 No products found.
4. Orange Bird T-Shirt
This is a fun shirt to add to your Disney shirt collection. If you have someone in your family who doesn't want to wear a Disney shirt on vacation get them this one instead! This shirt comes in 10 colors and in mens and women's styles.
5. Orange Bird Decal Sticker
This vinyl 5″ sticker is great for a water bottle, car bumper, guitar case, helmet, suitcase, or computer! It is waterproof and fade resistant, meaning this sticker will last a long time in any conditions.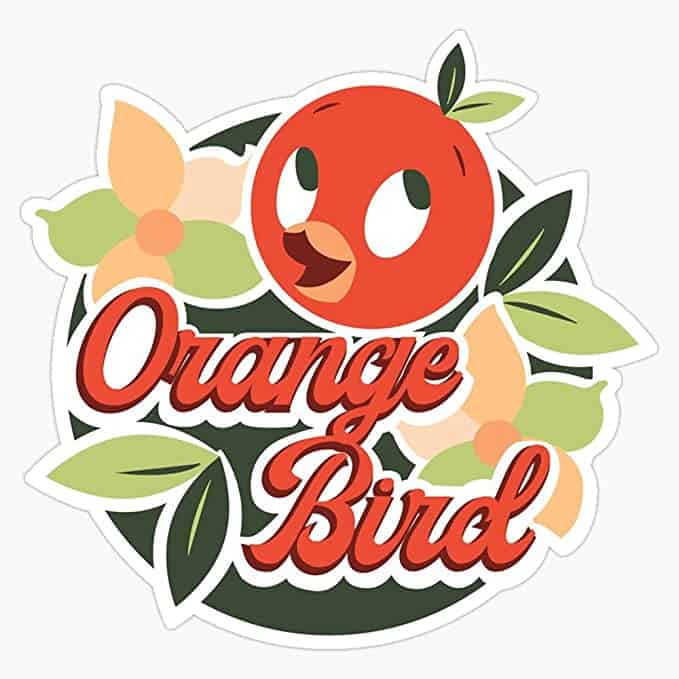 JB Print The Orange Bird Vinyl Decal Sticker Car Waterproof Car Decal Bumper Sticker 5"
Approximate Size:5" - Beautiful design. High quality. Professionally printed vinyl stickers / decals.
Outdoor use - Waterproof, Non-Fade, UV resistant. The usage for the decal lasts for 7+ years exterior, and even longer for interior.
EASY peel & stick application to any clean, smooth surface
With proper care these will last for years in outdoor environments. Sticks to multiple surfaces such as Cars, Trucks, Windows, Bumpers, Motorcycles, Helmets, Tablets, Laptops, MacBooks, Guitars, Suitcases, etc..
With proper care these will last for years in outdoor environments. Made in USA
6. Orange Bird 2022 Coffee Mug
Skip the orange juice and grab a cup of coffee in this fun Orange Bird Coffee mug. This mug was created exclusively for the Disney Parks 2022 EPCOT International Flower and Garden Festival. This mug is microwave and dishwasher safe.
7. Little Golden Book Library
Add this collection of five Little Golden Books to your home library! This hardcover book has five classic Disney stories – It's a Small World, The Haunted Mansion, Jungle Cruise, The Orange Bird, and Space Mountain. You will love reading these classic stories with your kids.
Sale
8. Orange Bird Disney Ears
Mickey Ears are a must have for your trip to Walt Disney World! If you are wanting something a bit more unique, check out these Orange Bird ears. We love that the wings of the birds make the bow!
For more unique Mickey ears, check out this post.
Many items are making their way into the Disney parks as exclusive items you can only buy while actually in Walt Disney World.
Most of these are in celebration of Disney's 50th anniversary. We are hopeful that Orange Bird products continue to be made well after the celebration ends!