We know that going to Walt Disney World is expensive. There really is no other way around it. Park tickets alone are pricy, not to mention airfare and hotels.
We know that the majority of us cannot simply go to Disney without planning ahead for it to fit in our budget. Today, let's talk about planning a trip to Disney World on a budget!
Keep in mind, Dave (dad!) started bringing us to Disney World when he was on a teacher's salary. Our mom was a stay at home mom. We know what it is like to go to Disney on a tight budget.
We went to Disney on a budget and we still go to Disney on a budget. Our budgets have changed over the years but we still use one.
In fact, having a budget is part of what has caused us to become experts on Disney. Figuring out how to save money at Disney requires research but it is definitely something you can do.
Here are 23 tips to help you do Disney on a budget.
23 Tips For Planning a Trip to Disney World on a Budget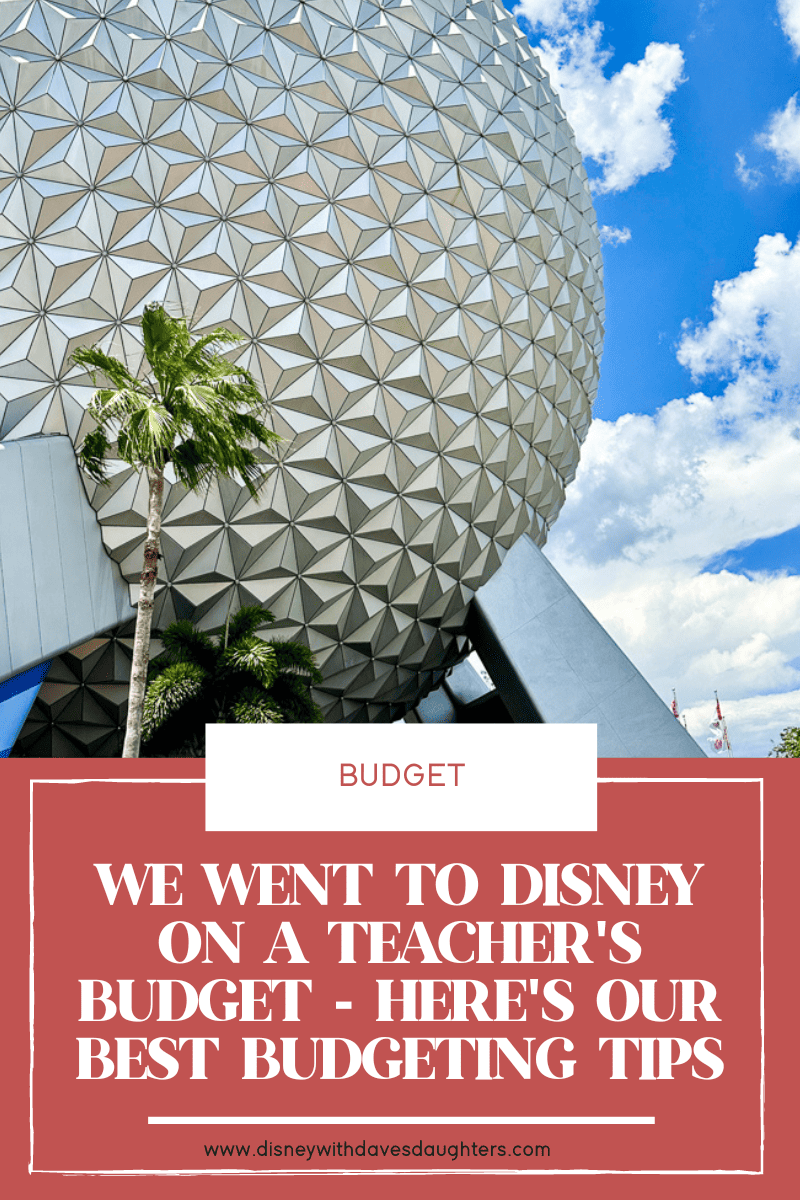 Disney With Dave's Daughters is a participant in the Amazon Services LLC Associates Program. This post may include affiliate links which means I may earn a small commission if you shop using the links below at no additional cost to you. 
1. Go Off-season
The time of year matters! Going to Walt Disney World during peak touring times is more expensive than off-season times. You will not only save money at Disney World itself, but the airline prices will probably be much cheaper as well and there won't be quite as long lines.
Try to avoid the middle to the end of December (Christmas, New Years), April 1 – 15 (Easter, Spring Break), May 20 – 25 (Memorial Weekend), pretty much all of summer but especially July 1 – 5 (4th of July weekend) and November 21 – 29 (Thanksgiving week) as these dates are peak times!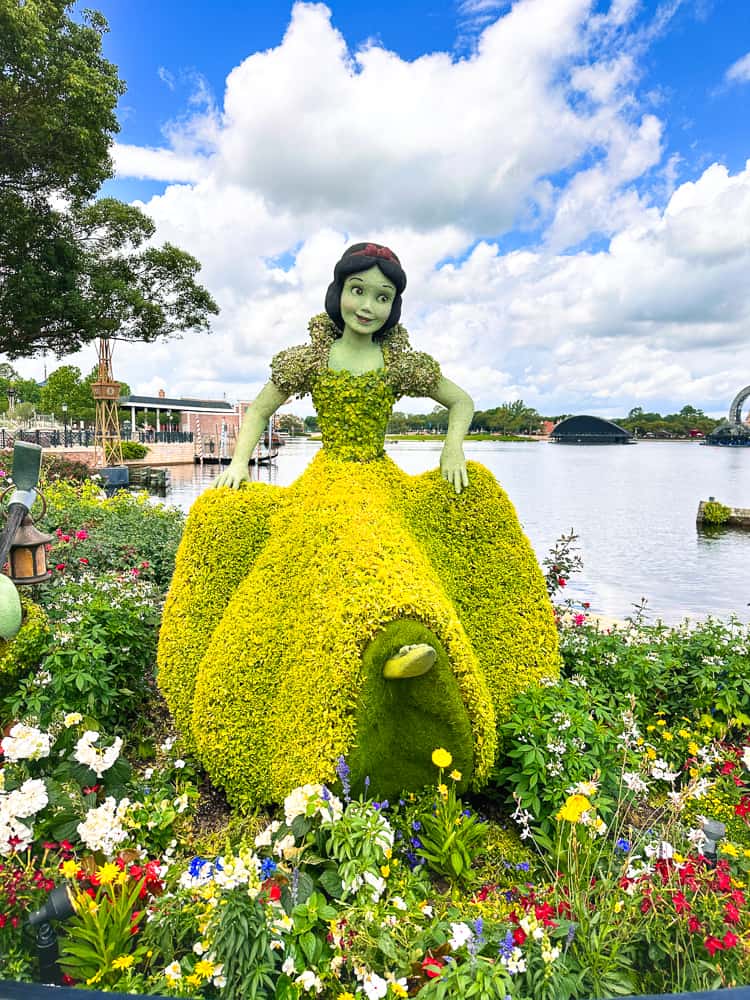 The best times to go to Walt Disney World in mid-January through February, May up to Memorial Weekend, late August through the middle of October and the first two weeks of December, as these dates are cheaper.
A good rule of thumb is the lighter the crowds, the lower the cost! If you take a quick look at our Disney World crowd calendar you can start to see pockets of good times to go because the crowds AND the prices will be lower.
2. Get Discounted Rates
One of our favorite ways to get discounted ticket prices is to get them through reputable authorized sellers that offer discounted park tickets. We use and love Undercover Tourist! You can save a lot of money when you book your park tickets and hotel stays through them.
They are directly connected with Disney and have amazing customer service. If you purchase a ticket through them it will show up right on your Disney app. Have something come up and you need to cancel? They're super helpful and can get everything sorted out for you.
Want to learn more about Undercover Tourist? Check out all the reasons why we recommend Undercover Tourist here!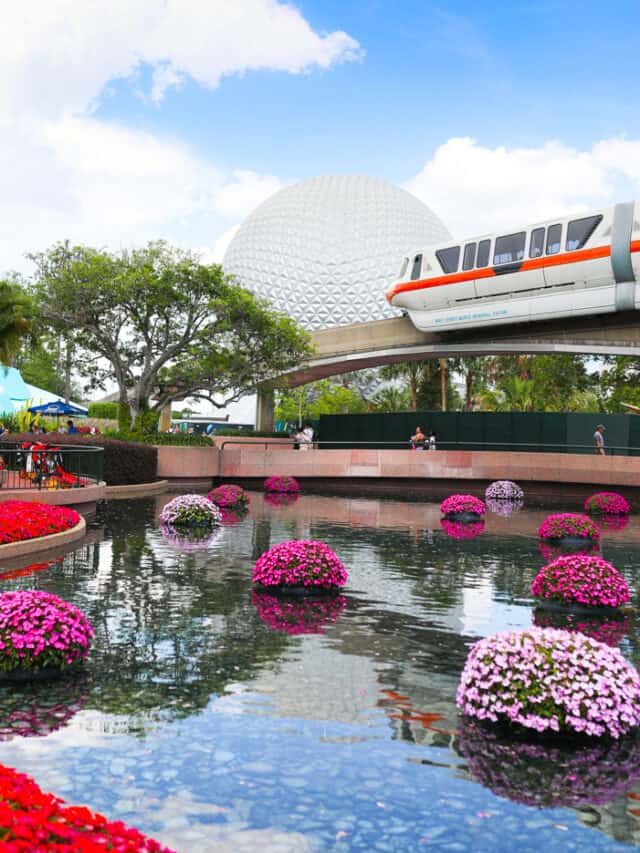 You can also sometimes find food and hotel promotions running periodically through Disney directly but you need to go after them.
For example, Disney will periodically run Disney dining plan deals! This is definitely something you need to look into.
3. Go with a Travel Agent
There is a misconception that you have to pay for Disney travel agents. A good travel agent not only won't cost you anything (Disney pays for them, not you) but they are worth their weight in gold!
They can help you with everything from airfare to room selection to dining reservations. A Disney specific travel agent will save you time and most important…money!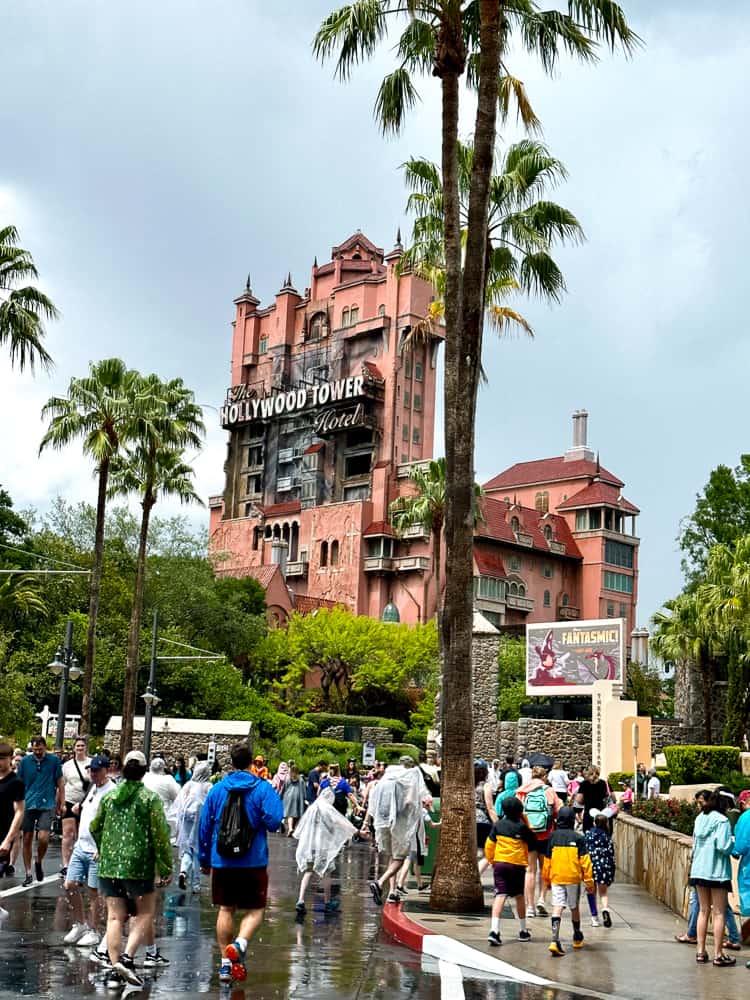 We always use a travel agent to help us with our trips to Walt Disney World. Ask around and get some recommendations for Disney World travel agents and keep looking until you find one that will work with you to make your vacation as magical as possible.
4. Buy Disney Gift Cards at a Discount
If you're a member of Sam's Club or Costco, you can purchase Disney gift cars at a discount and use them on anything Disney (hotels, park tickets, food on the property, merchandise etc…).
You can also check grocery stores or Amazon for gift cards. A little planning goes a long way!
You may also consider getting a Disney rewards credit card where you can redeem your rewards (or points) towards your Disney trip. This is a similar idea to the gift cards – you will have a set amount of money to put towards your trip each month.
Just remember to pay off your bill every month! You are not saving money if you are going into debt.
5. Stay at a Disney Value Hotel
If you're staying onsite at a Disney hotel, skip the deluxe resorts and stay a Disney Value hotel! These Disney hotels have all the conveniences of other Disney properties but don't have some of the frills the more upscale hotels have.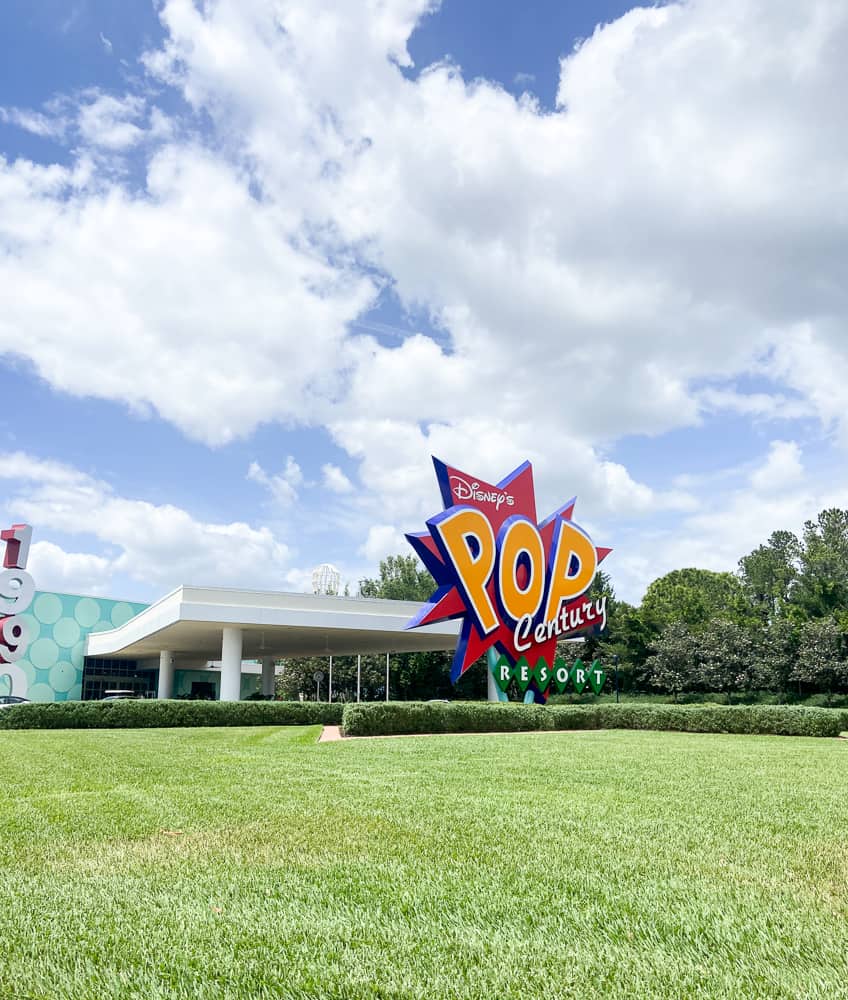 All in all, a great way to stay on site at a Disney Resort if you can swing it into your budget.
We stayed at Disney's Pop Century resort during our last stay and it was great! They're definitely a good option for when you want to save some money.
6. Stay Off-Site
If you are on a budget you could consider staying at one of the off-site hotels or a vacation home rental off the Disney property. You will miss out on some Disney perks and themes but in the long run you will still have a wonderful Disney World experience while keeping within your budget. Here are 10 great off-site options.
As you consider staying off-site, find a hotel with free shuttle service to the parks and with a kitchenette to be able to cook your own food. If your hotel does not have shuttle service you will spend $25 per day parking, so this is very important.
This post has more perks to staying off site that you may not have thought of!
7. Try Camping
Did you know that you can camp at Disney's Fort Wilderness Resort? This is an even less expensive option to the Disney Value Resorts. Campsites can fit up to 10 people.
Or if you have an RV, you can do that option too! This is a bit more expensive than camping but less expensive than the hotels.
8. Go to the Disney Parks More Days
WHAT, I thought this was Disney on a budget?! Disney has it set up that the more days you are in the parks, the cheaper the tickets are.
If you are vacillating between 4 and 5 days at Disney, check into how much each costs and you might be surprised on the savings.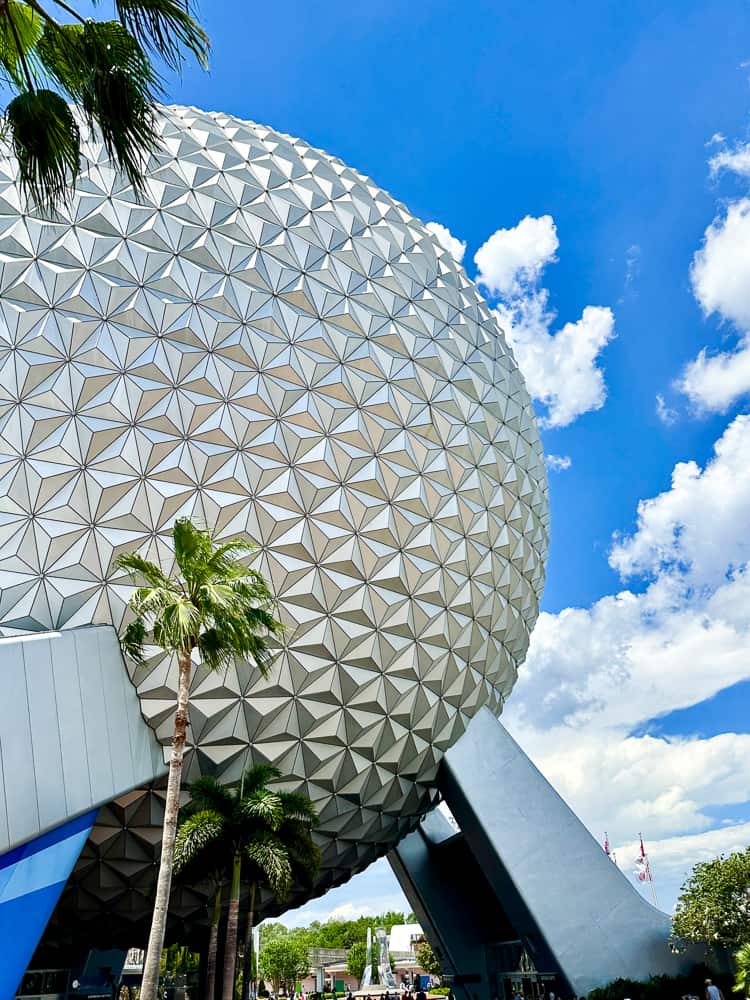 9. Order Groceries
Food can be one of the biggest extra costs on your Disney World trip. One of our best tricks is to order groceries to arrive the first day of your trip. Plan out things like sandwiches for lunches, snacks to bring into the parks and things you may want to much on while back at your hotel.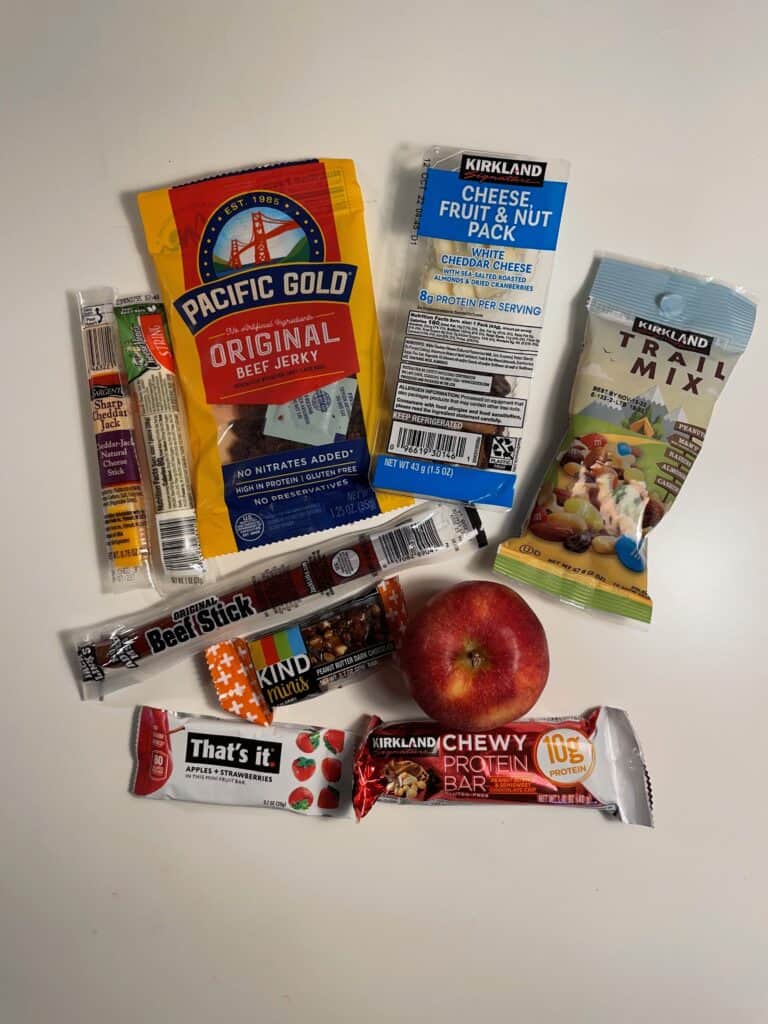 Stopping at a grocery store (if you have a car) or using a service to get groceries delivered can have a huge impact on how much money you spend on food! Here's some grocery delivery options available to you. We highly recommend this option to help save money!
10. Bring Your Own Food to the Park
Did you know you can bring your own food into the Disney World parks? Pack up sandwiches, fruit and granola bars and store them in a locker for seven bucks until you are ready to eat.
You can also have a pack of granola bars and fruit in a backpack for the hungry crew to eat at any time. We have a list of our favorite backpacks to bring into Walt Disney World here – two of them are cooler backpacks to keep drinks and fruit cold!
11. Bring Your Own Water Bottle
You are going to be walking many miles in the hot Florida sun and you need to stay hydrated. One bottle of water will cost you $3.50. Bring a water bottle to fill!
Sneaky tip: Quick-service restaurants provide water and ice to guests free of charge, even if you aren't buying food. Definitely take advantage of this!
If you are staying at a Disney Resort you can buy a Rapid Fill mug for $21.99. The great thing is you can use it to fill up the mug with coffee, soft drinks, water or tea at any time while you are staying at the resort. Unfortunately, it will not work for soda in the Disney parks, however, you can take it in for water and ice.
It does seem a little counter intuitive to suggest buying something to save money, but for some families this can be a huge money saver. Our family has bought the Refillable mug several times when staying at a Walt Disney Resort for the coffee alone!
We would get coffee in the mugs in the morning before rope drop (two cups if we could drink it fast!) and then when we got back we'd have another drink of choice before crashing in our hotel room.
12. Don't Get an All-Inclusive Meal Plan
If you are staying on site, don't buy the all-inclusive meal plan unless it's a free promotional one. You can find out more about the meal plans here. You will rarely come out ahead financially doing the meal plan.
We recommend bringing your own food into the parks and eating primarily off site. If you do choose to purchase some food in the park, stick to the less expensive snacks. Have a plan of what you want to purchase before you enter the park so you aren't enticed by all the options.
13. Plan Your Meals (and Snacks)
As mentioned above, you can bring in your own food! But don't get caught with an empty backpack and hangry kids (or spouses) halfway through your day.
Carefully planning out your meals will ensure you not only bring in the right amount of food but also plan out fun snacks (like a Mickey Pretzel) to enjoy along the way.
14. Order kids meals at quick service restaurants.
The kids meals often have enough food – plus drinks! – for adults. This is especially true if it is extremely hot and you just don't have much of an appetite. This can save you a ton of money over the course of a week.
Another great option is to order an adult size meal, which will have larger portions, and share it amongst your kids!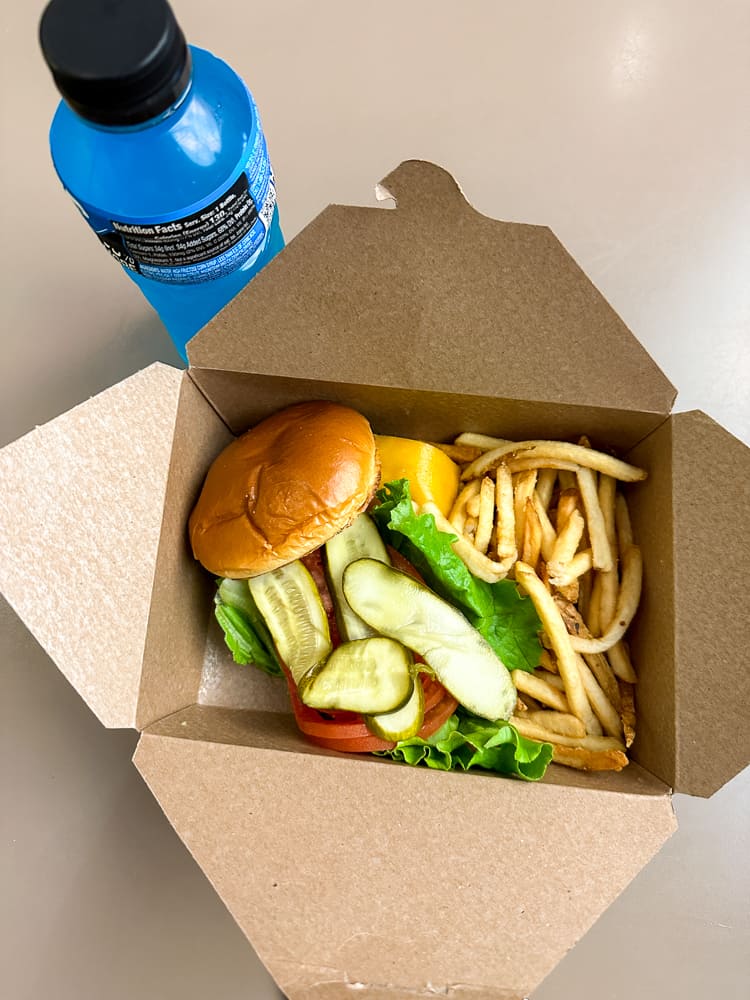 15. Get Essentials Before You Go
Think ahead of what you will need in the parks so you don't need to buy it there. Make a list and check it twice. Buying anything in the parks will be incredibly expensive!
This may seem like an obvious tip, but if you do not plan ahead and need to purchase Tylenol or bandaids at the park or your Disney Resort or hotel you will end up spending quite a bit of unnecessary money.
Put on your packing list things such as snacks, water bottles, sunscreen, and sunglasses. These are no brainers.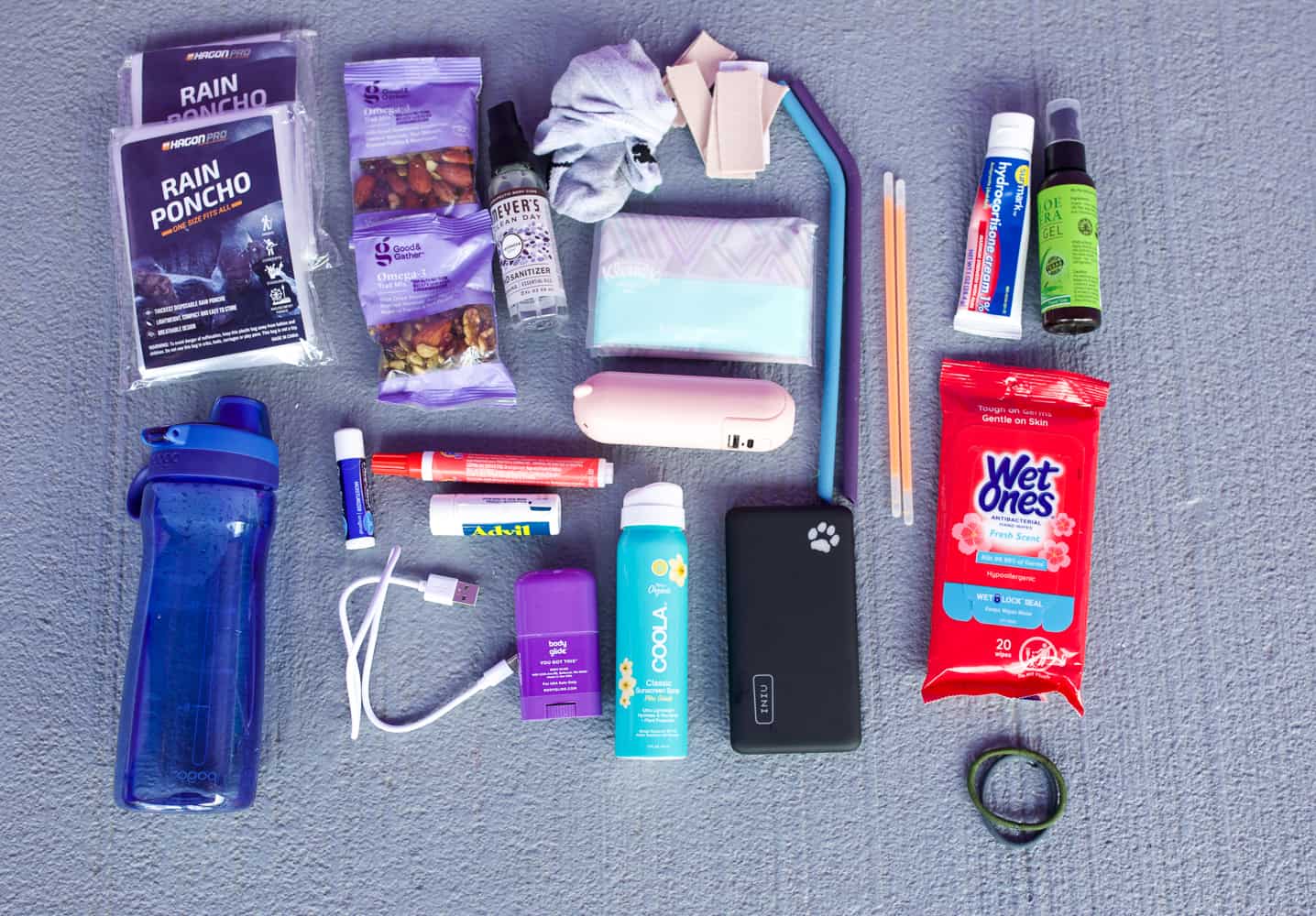 But also consider bringing lightweight ponchos (it rains a lot), wet wipes (if you are a major clean freak like us), and lip balm. These things could be bought at home for a fraction of the cost.
In fact, you can buy many of these items at the dollar store or the Dollar Spot at Target for even more savings. We have a run down of the top 14 essential items you need to consider buying before you head out on vacation.
16. Buy Disney Gear Before You Go
Your kids are going to want all the Disney goodies. The mouse ears, the Goofy shirt, the cotton candy, the balloons, and millions of other things. Remember, you are on a budget.
Buy things you think your kids will want ahead of time and pack them in your suitcases. Unveil the items to your kids when you are at Disney World. Buy those souvenirs online, ahead of time, to find the best prices.
Be sure to look at Amazon, Etsy, the Disney store sale section, and even Target or Costco for Disney themed items. For example, Jen purchased a 20 pack of Mickey + Minnie ears from Amazon on our last trip and gave them to everyone at the airport. We then had them to wear all week long!
Katie purchased two Disney themed t-shirts from Amazon for each of her kids prior to our trip. She snuck them into their suitcases and the kids were surprised when they opened their bags!
We have an entire section devoted to Disney clothes you should consider purchasing before your trip. These items are all from places like Target or Amazon so we guarantee they are budget friendly.
When packing snacks for the day, pack some that are fun and different that your kids don't get every day at home. The kids felt like they got special "Disney snacks" while on vacation – but we paid Target prices, not Disney prices. Everyone wins!
17. Skip the Park Hopper Tickets
Let Tigger hop.…you should not. The park hopper option allows you to go to different parks on one day. This costs quite a bit more than a standard park pass so do not purchase it.
Stay in one park for each day! There is plenty to see and do in that one park.
18. Start a Savings Plan Now
If you know you are going on a Walt Disney World vacation in a year or two or three, start a savings plan to ease the financial burden. We can't tell you how much to save but if you started putting $20 each week aside for your vacation, it will add up quick!
We keep a money jar for any extra change we get and that is a fun way to watch your Disney savings grow. The grandkids also have Disney jars where they add change to contribute to the trip! We start saving for our next Disney World vacation the week after we get back from our present Disney Vacation. Our Disney vacation jars!
19. Find the Free and Included
Finally, there are many free things to do both in the park and around Walt Disney World you can take advantage of. You may enjoy taking a day off the parks and exploring Disney's Boardwalk or Disney Springs or simply lounge by the pool.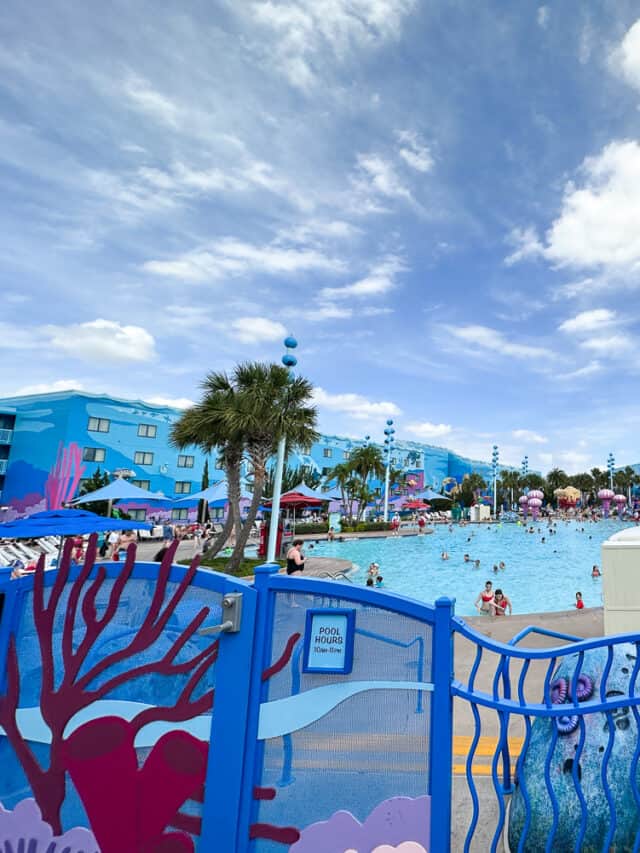 Keep in mind that you have already paid for a park pass which includes enough Disney magic to make your vacation special! You do not need to pay for extras – you are already in the most magical place on Earth.
20. Bring Your Own Stroller
You will need to pay $15 bucks a day to rent one and it's $31 for a double. YIKES! Furthermore, they are not available at the resort itself or any of the water parks. Hey, why not just buy this Disney stroller from Amazon and have it shipped to your hotel room?
Not only will you save money but you won't have to find your rented stroller in the sea of rented strollers that ALL look the same!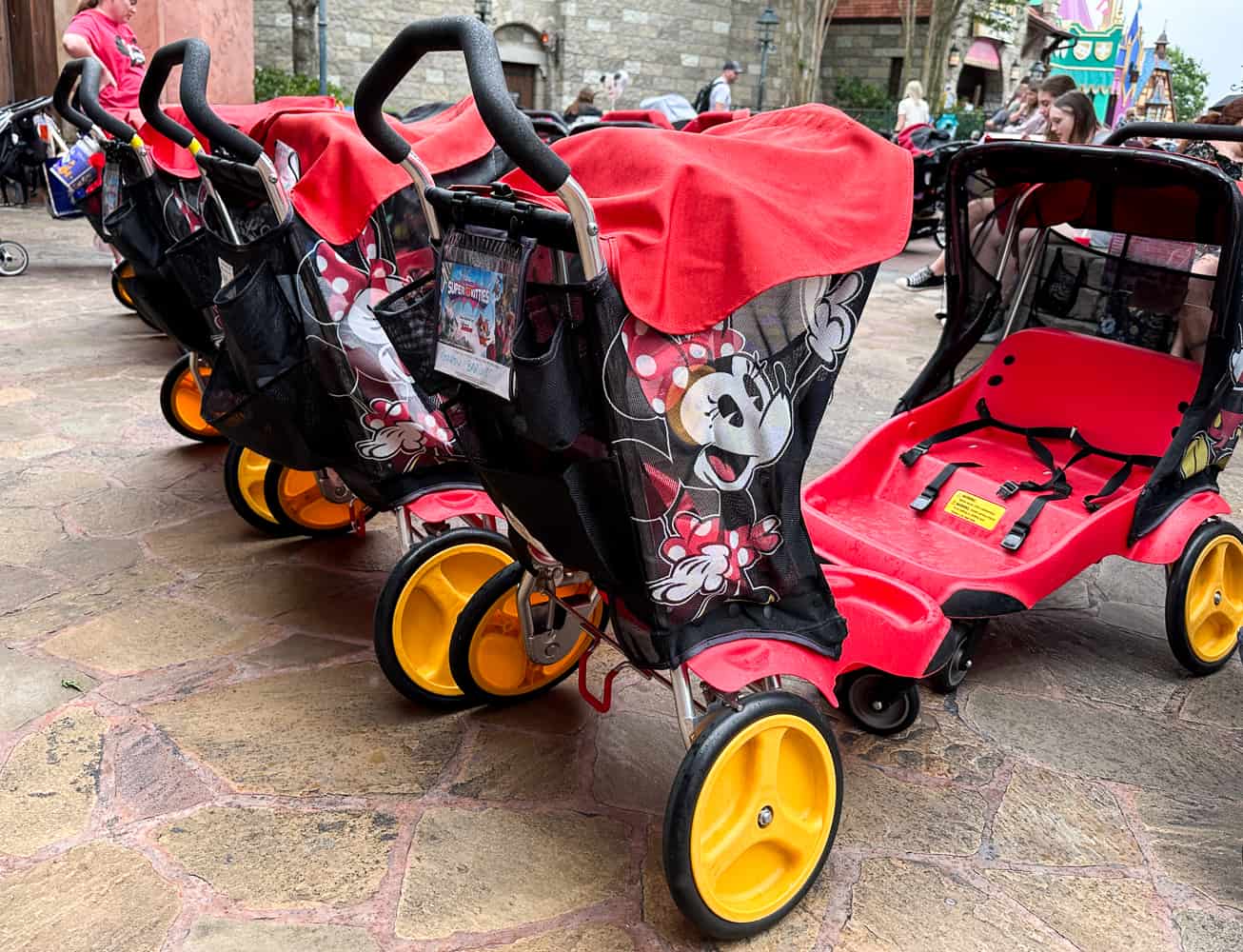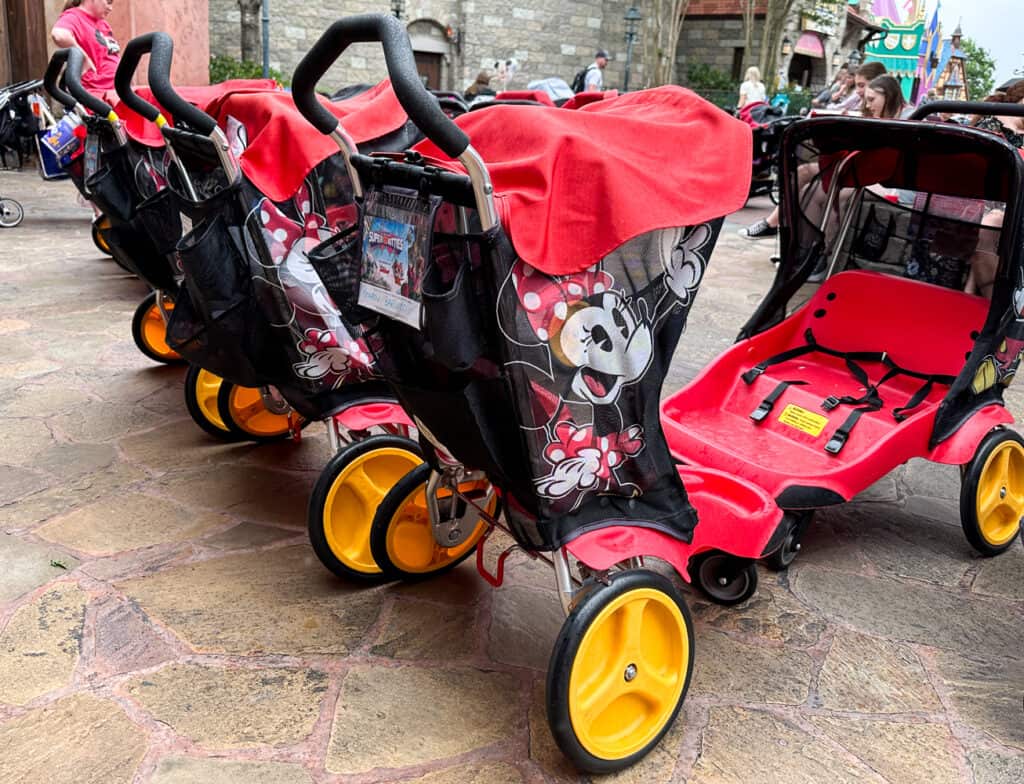 We have always brought strollers from home when going to Disney World with littles and it worked out just fine. It was nice to know exactly how the strollers worked and the grandkids were familiar with them.
This was helpful, because the kiddos napped in them easier! Be sure to check this page out for more on strollers.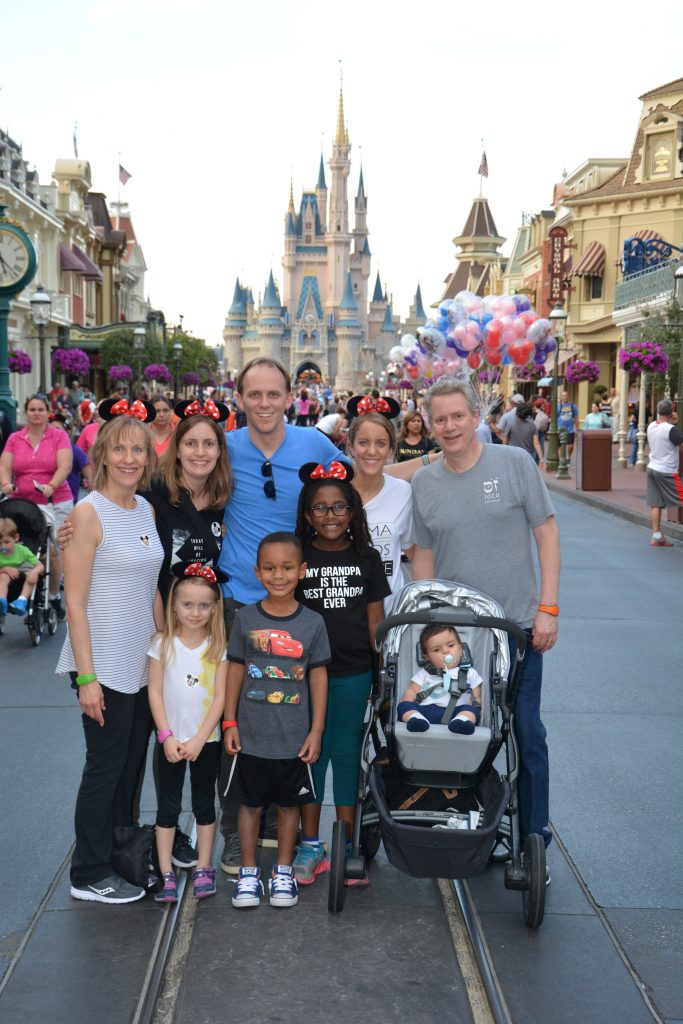 21. Bring Your Little Ones
If you are on the fence about bringing your little one under 3, maybe a deciding factor is knowing that they will get in to the park for free! You do not have to pay for a Disney World admission ticket for ages 3 and under. This is a significant saving if you initially thought you had to pay for your toddler.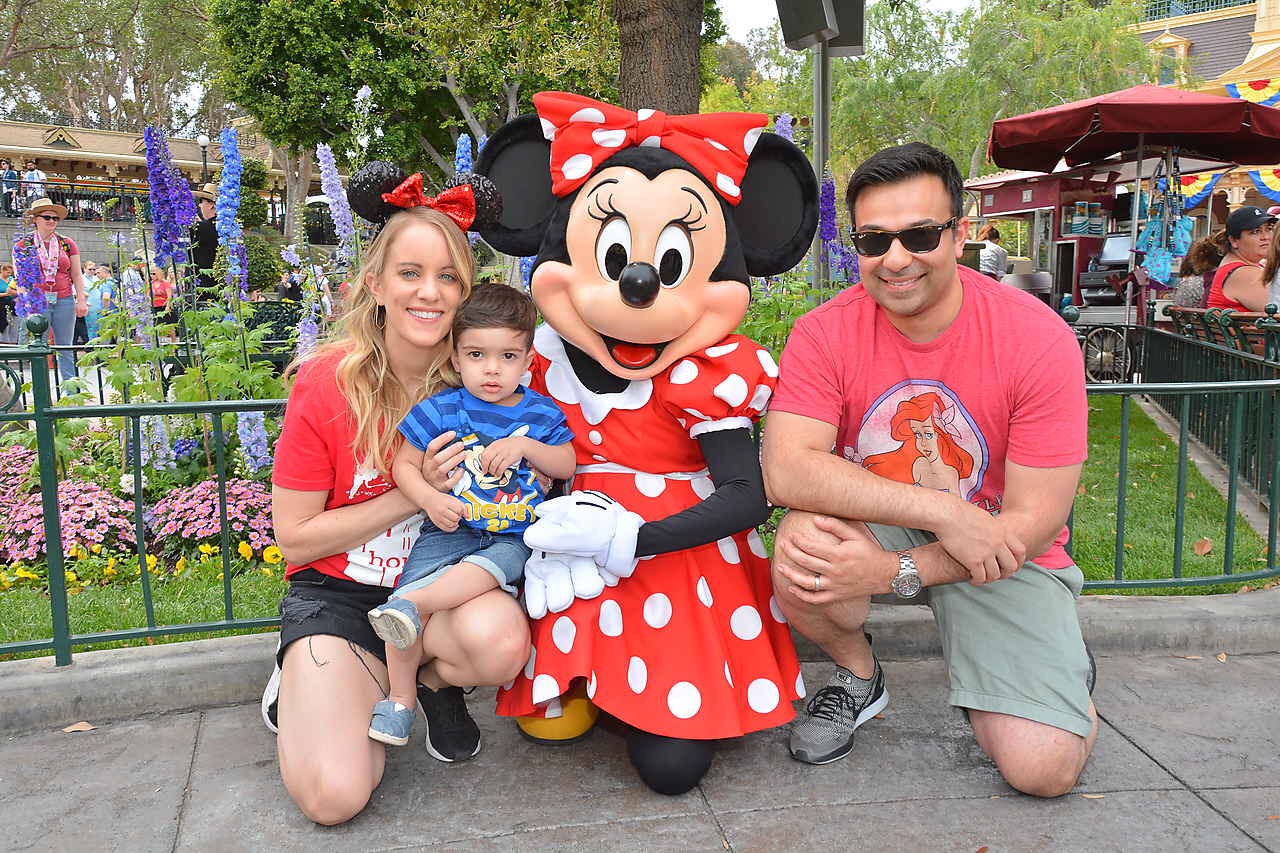 Kids under 3 also do not have to pay at Disney World restaurants – which is fantastic at the "all you care to eat" places! This is a free meal for your toddler.ho
22. Take a picture of the Disney attraction photo.
If you didn't purchase the Disney PhotoPass for all your photos a cool trick is to pull out your phone and take a picture of the attraction photo that comes shows up after the ride. No, it won't be the most amazing quality but at least you'll have documentation of the attraction – and it is free!
Just a reminder, if you did purchase the PhotoPass or Genie+, it will be on it automatically. If you are wanting to save some money, skip the PhotoPass – is not necessary at all.
Bonus tip: Any of the Disney World photographers will take pictures of your family for you with your phone for free!
23. Skip Genie+
Disney and Disney fans will make you think that in order to have a good time at Disney World you HAVE to buy Genie+. At minimum of $15 per person per day, this adds up fast.
Most people will say that the only park that you "need" to have Genie+ is the Magic Kingdom. Using the right time saving strategies and rope drop, you can easily get away with not purchasing Genie+ at Disney's Hollywood Studios, Disney's Animal Kingdom, and EPCOT.
With these tips, tricks, and ideas you should be able shave significant costs off your Disney Vacation. Keep your eye on the prize, set a reasonable budget, and a Disney Vacation is in your reach! We have even more money saving tips here, so be sure to check them out!
Be sure to check out our full post on pros and cons of staying off site vs on site at Disney World!