Ladies and Gentlemen, in this corner, weighing in at 500 acres (.8 square miles) is Disneyland.
And in this corner, weighing in at 43 square miles is Disney World!
Have you ever wondered how Disney World and Disneyland differ or are the same? Do you know which one was built first or how many parks are in each one?
Today we want to take a look at and compare the two iconic Disney parks in the United States: Disneyland and Disney World.
Of course they are both great in their own right and this is not a commentary on which is better. Rather we want to look at what each one has, or doesn't have, to help you make plans for your next Disney adventure!
Disneyland vs Walt Disney World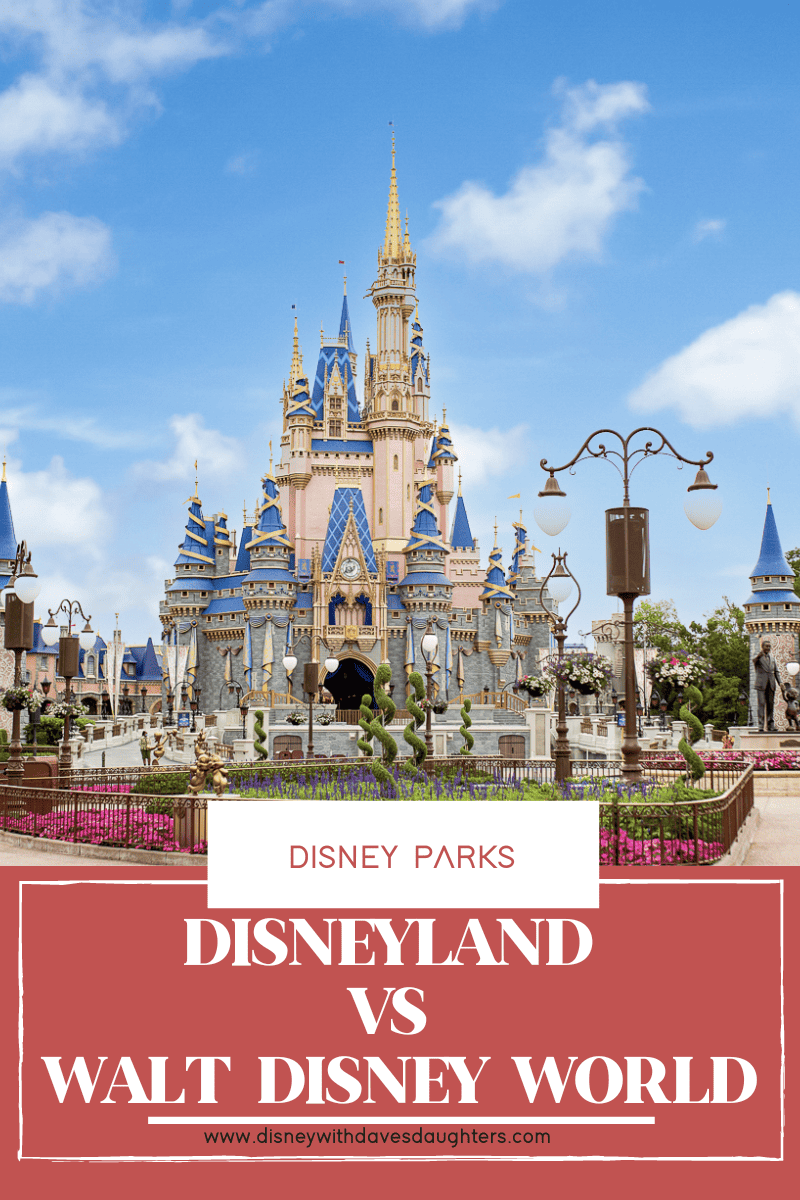 1. Disney World Vs Disneyland: Location
Let's start with the basics and most obvious. Disney World and Disneyland are located in different areas! Where are each of these parks?
Obviously both Disney World and Disneyland are located in different parts of the United States. One is on the west coast while the other is in the south!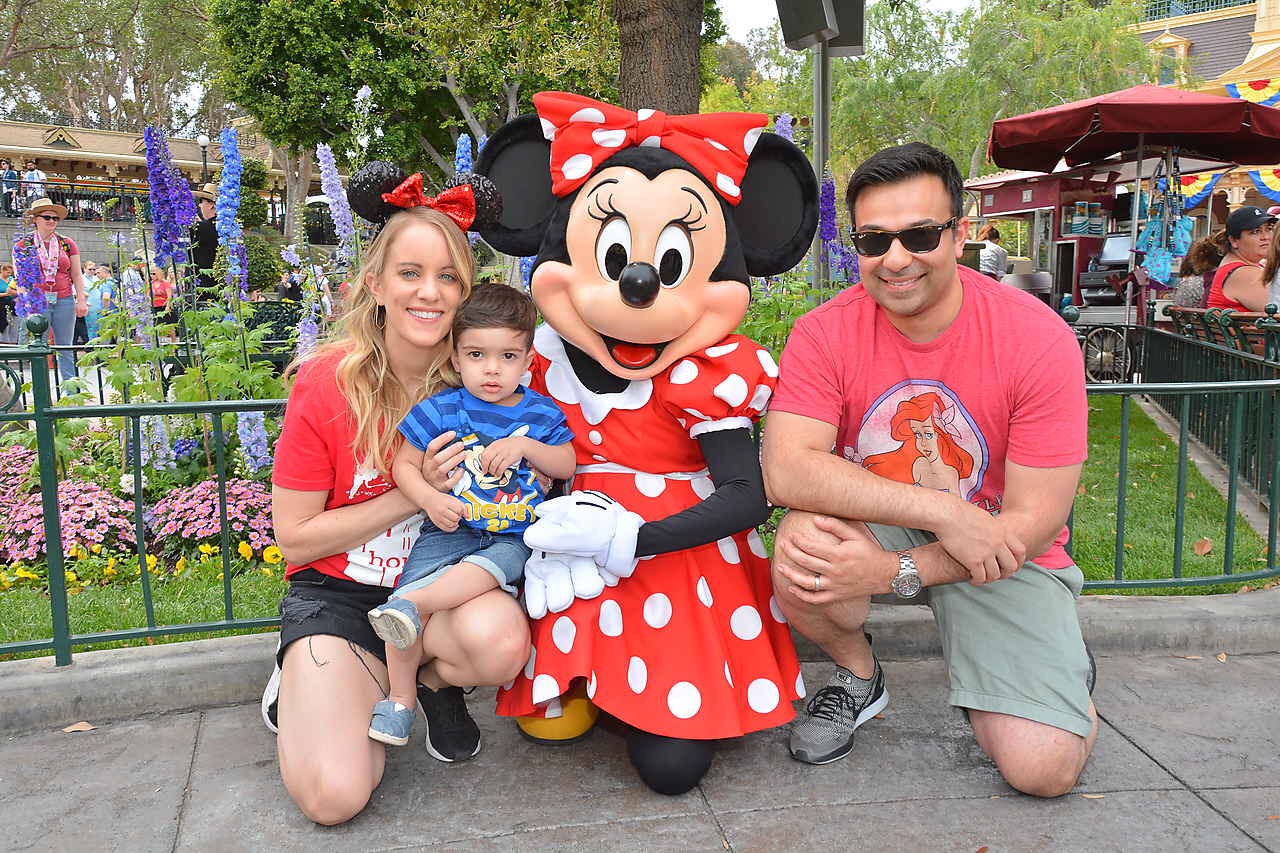 Disneyland is located in Orange County in Southern California. More specifically Anaheim, California which is about 30 miles from LA.
If you are flying in to LAX, you are about 40 miles away from Disneyland. If you're in San Diego, you're about 95 miles from Disneyland.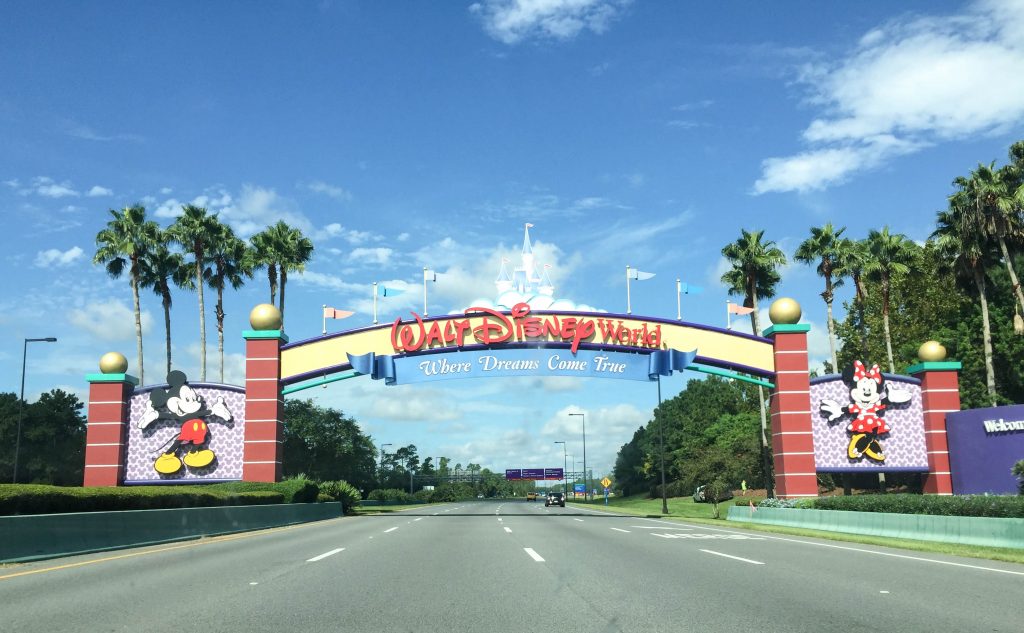 Disney World is located near Orlando, Florida (the mailing address is Lake Buena Vista, Florida). You are about 20 miles from the park if you are flying into the Orlando airport.
2. Disney World vs Disneyland: Age
Disney World and Disneyland weren't opened at the same time!
Do you know which of the two Disney theme parks came first and how old they are?
Disneyland was the first and thus the oldest of the two. It's doors opened way back on July 17, 1955. It opened with Adventureland, Fantasyland, Frontierland and Tomorrowland along with Main Street.
Disney World's opening occurred on October 1st, 1971 with just the Magic Kingdom. Epcot, Hollywood Studios and Animal Kingdom would come along later. Mickey Mouse led the fist visitors into Magic Kingdom on that first day! Disney World had a huge celebration when it turned 50 that lasted 18 months.
3. Disney World vs Disneyland: Nicknames
Even the best Disney fans might get this one wrong! They have different nicknames!
What is the nickname each is called?
Disneyland is known for being the "Happiest Place on Earth."
Disney World has the title of "Most Magical Place on Earth."
4. Disney World vs Disneyland: Size
The biggest difference between the two parks is their size! One is much, much bigger than the other.
How big is each Disney theme park?
Disneyland is quite a bit smaller than its younger brother. In fact, at 500 acres, you could place over 50 Disneylands inside Disney World.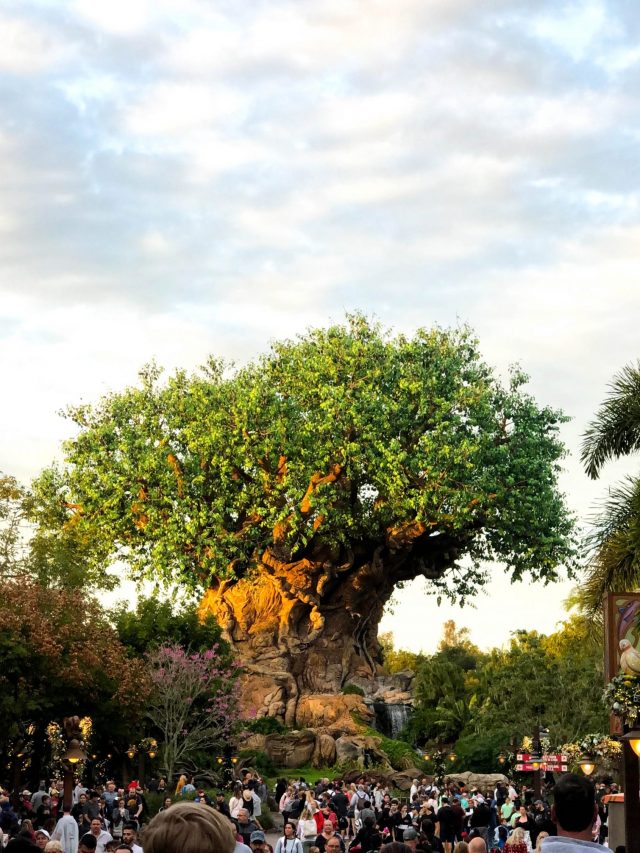 Disney World is an astonishing 43 square miles! The reason for the size difference is quite a fascinating story and highlights the genius of the man behind it all, Walt Disney. In a nutshell, Disneyland could not expand beyond its original site because of its location. 
When Walt started to make plans for his next theme park, he found enough land to buy which would allow him all the expansion he wanted. He secretly started buying millions of dollars worth of farmland in Central Florida in 1964. Unfortunately he died before Disney World was a reality.
If you want to do a day trip to one of them, Disneyland would be much easier to do in just one day while Disney World would be much more difficult (assuming you want to visit more than one park).
5. Disney World vs Disneyland: Number of Parks
Each location has a different number of parks included in it.
How many and what are the theme parks?
Disneyland has 2 theme parks on its property, Disneyland and Disney California Adventure Park. Disney California Adventure, commonly referred to as DCA, includes areas such as Cars Land, Buena Vista Street and Avengers Campus. There is also a shopping area called Downtown Disney District.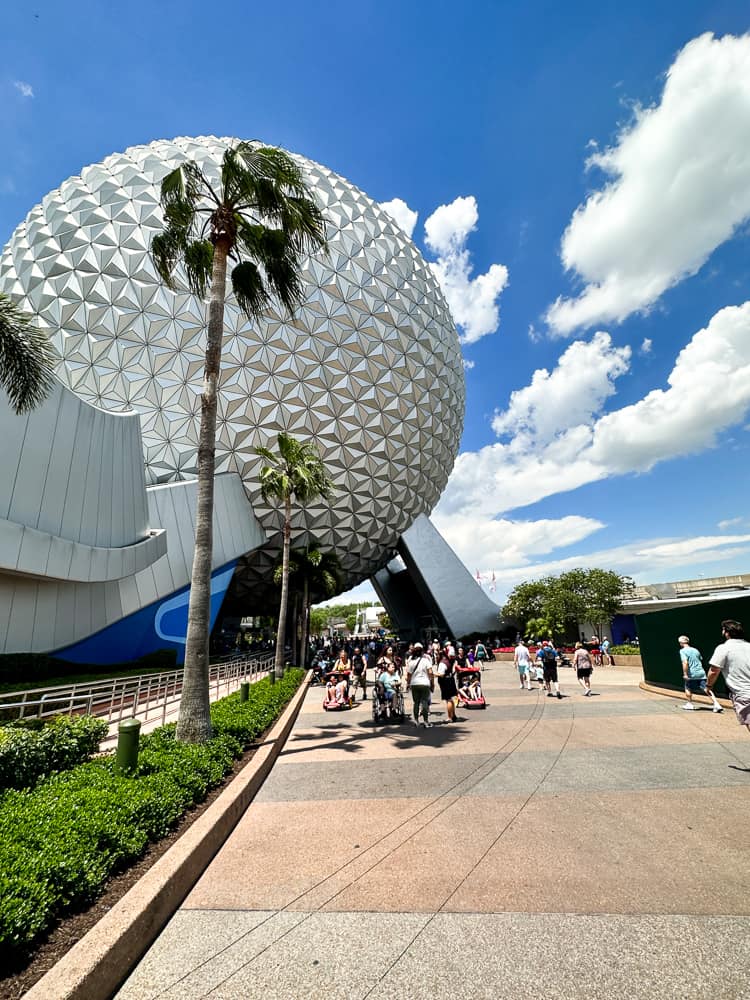 Disney World has 4 theme parks which include Magic Kingdom, Epcot, Disney's Animal Kingdom and Disney's Hollywood Studios. Along with the theme parks, Disney World has a shopping area called Disney Springs, a sports complex called ESPN Wild World of Sports and 2 full water parks, Typhoon Lagoon and Blizzard Beach.
6. Disney World vs Disneyland: The Castles
Each park has its own unique castle.
Disneyland claims Sleeping Beauty Castle which is 77 feet tall. This castle took 18 months to be built and was debuted on July 17th, 1955. It was based on the late 19th century Neuschwanstein Castle in Bavaria, Germany. Walt himself oversaw the construction of this castle! 
Disney World is home to Cinderella's Castle towering at 189 feet. This castle was completed in July, 1971 and was formally introduced to the public on October 1, 1971. With a much larger budget, this castle is significantly bigger with 29 towers, more rooms and services including a restaurant, suite, kitchen, boutique and 3 elevators.
Both castles are the centerpieces of their respective parks. They're also both tall enough to be seen from everywhere in the park. This was intentional to help guests stay oriented as to where they are!
If you want to learn more about the two castles, check out this post where we do a deep dive into both castles!
7. Disney World vs Disneyland: Disney Resort Hotels On Site
There is a different number of on-site hotels at each location.
How many Disney hotels are in each and what are the on-site hotels?
There are three Disneyland Resort hotels on the property. These hotels are Disney's Grand Californian Hotel and Spa, Disney's Paradise Pier Hotel and Disneyland Hotel.
There are more than 25 Walt Disney World resort hotels on their property. These 25 resorts are split up into different levels (or tiers). The tiers are Value, Moderate and Deluxe.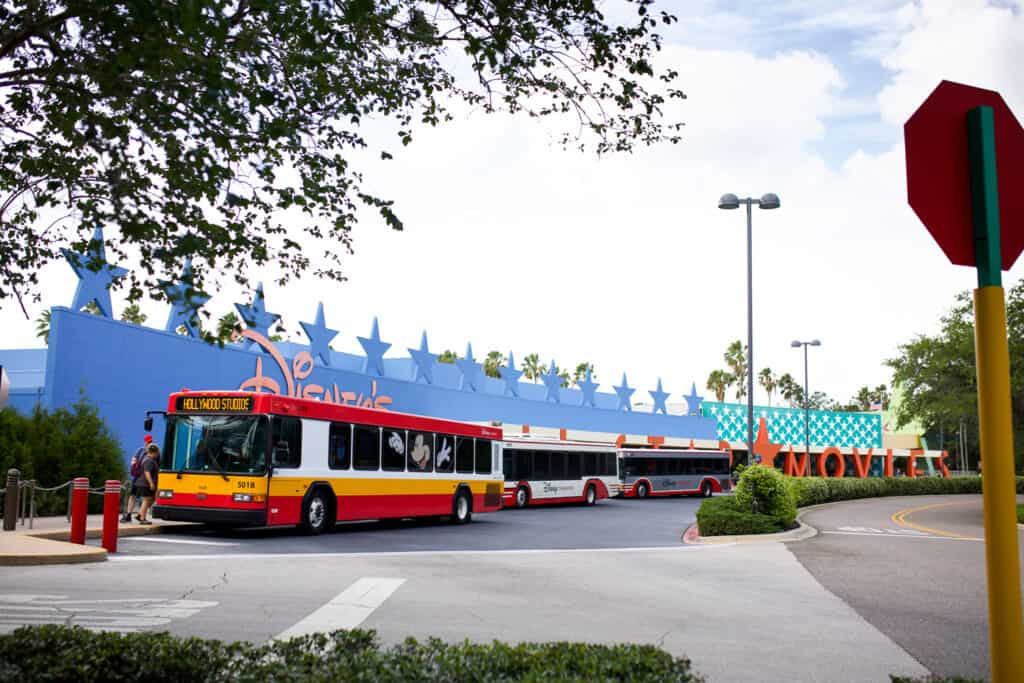 The different resort hotels on site at Disney World are:
8. Disney World vs Disneyland: Transportation Options
The modes of transportation are even different!
Disneyland has free shuttle services from the parking lot and the iconic monorail runs between Downtown Disney, Disneyland Park and Tomorrowland. With Disneyland being so small, it is much easier to get around. Everything is within walking distance.
Disney World on the other hand needs a massive transportation system because of its huge size. Fortunately, Disney does a good job of accommodating their guests. Disney World has buses, monorails, water ferries, and the Disney Skyliner to shuttle folks around. All of these are free for guests.
Want our giant Disney World monorail history and guide post? Head here!
9. Disney World vs Disneyland: Restaurants and Dining
Another major difference is the number of restaurants at each.
There are tons of dining options at both Disneyland and Disney World. While this number seems to change often, currently Disneyland has more than 120 restaurants and Disney World has more than 400 restaurants.
You will find quick service in both places. Disney World has a significantly more table service restaurants. Both parks have amazing snacks!
10. Disney World vs Disneyland: Golf Courses
Love golf? This is another difference between the two.
Disneyland has a total of zero golf courses. Sorry golf fans!
On the other hand, Disney World has 5 golf courses total on site. If you want to include a round of golf during your Disney vacation, you'll definitely want to go to Disney World over Disneyland.
11. Disney World vs Disneyland: Average Temperature
Although both parks are in warmer climate states, the average temperature is different with Disney World being warmer.
Disneyland has an average year round temperature of 63 degrees F. It can get a bit chillier in the winter but more mild overall.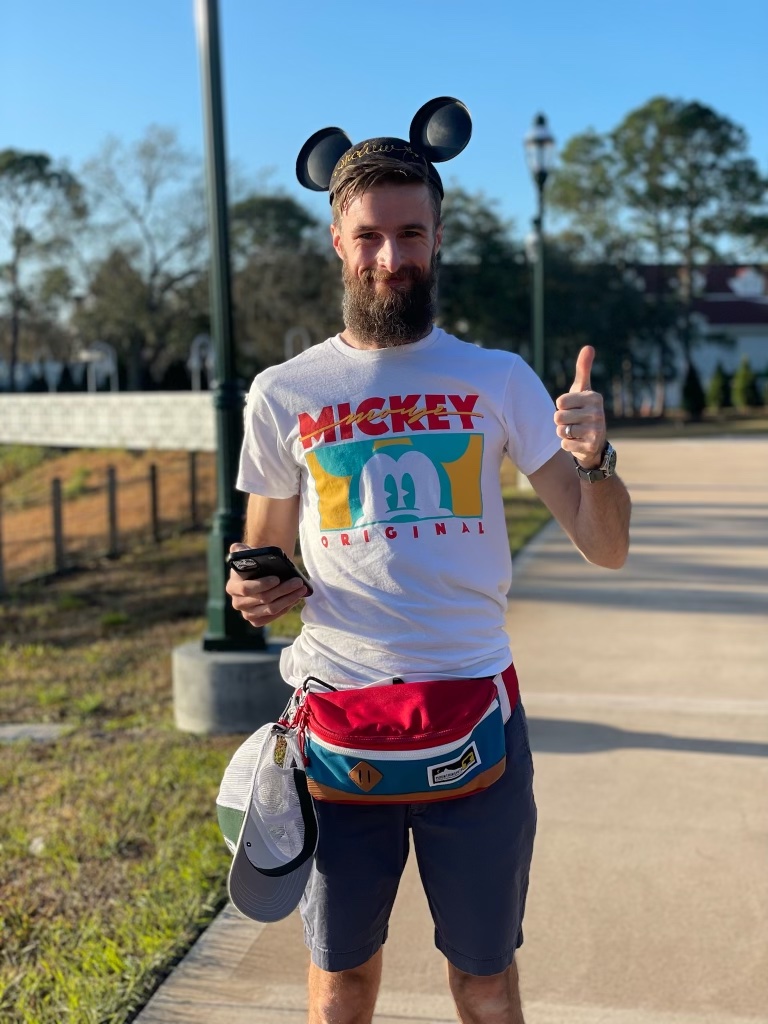 Disney World has a warmer average year round temperature of 72 degrees F. Of course, the daily high gets much, much higher in the summer months. Additionally, the humidity in the summer is a force to reckon with.
Obviously, time of year has a bigger impact at Disney World than Disneyland, so you'll want to plan your clothing accordingly. We have a monthly breakdown of the weather in Disney World here.
12. Disney World vs Disneyland: Cost
Even the cost of a single day-ticket is different!
Currently a single-day ticket at Disneyland starts at $104 for guests 3 years old and up.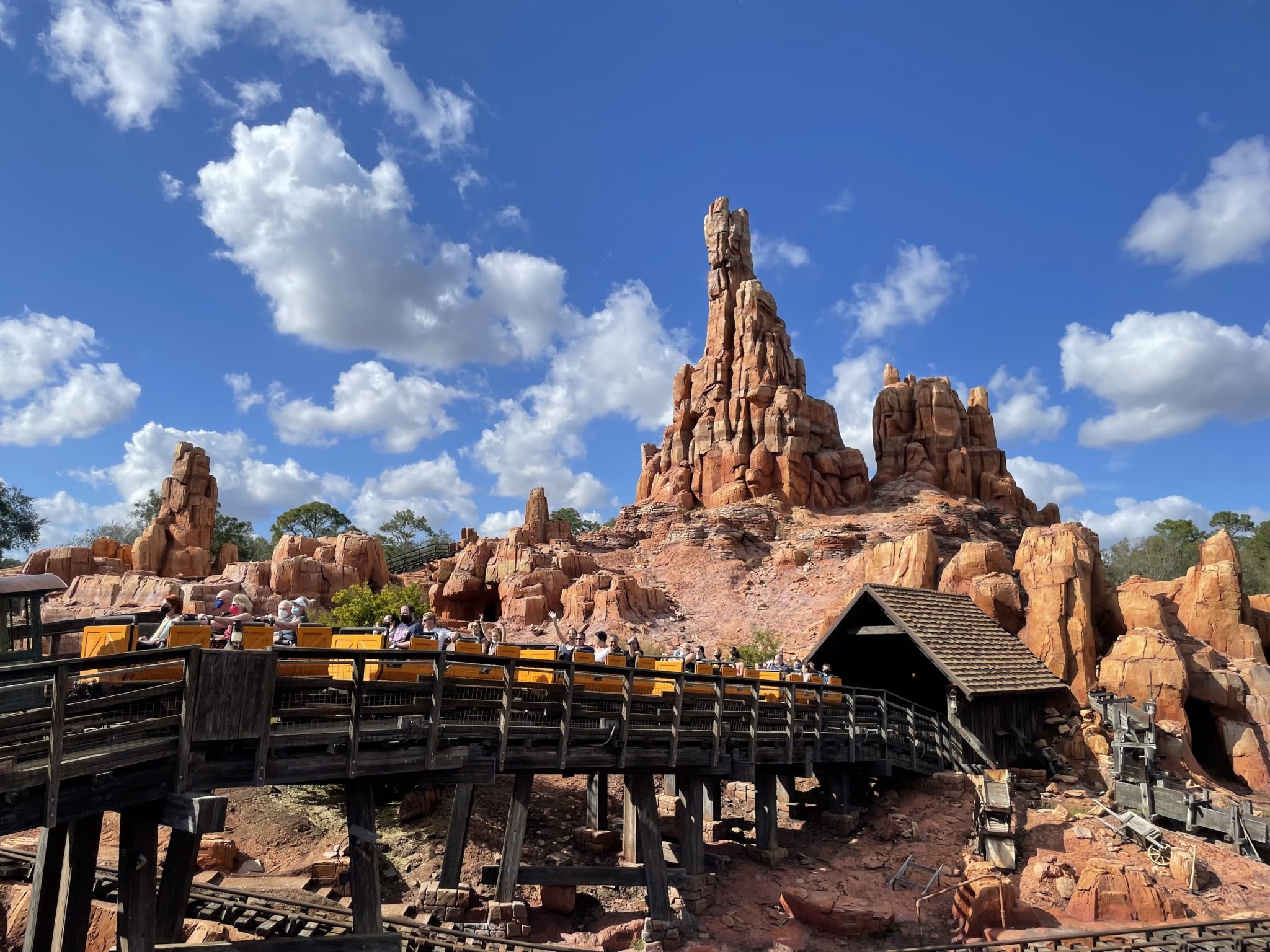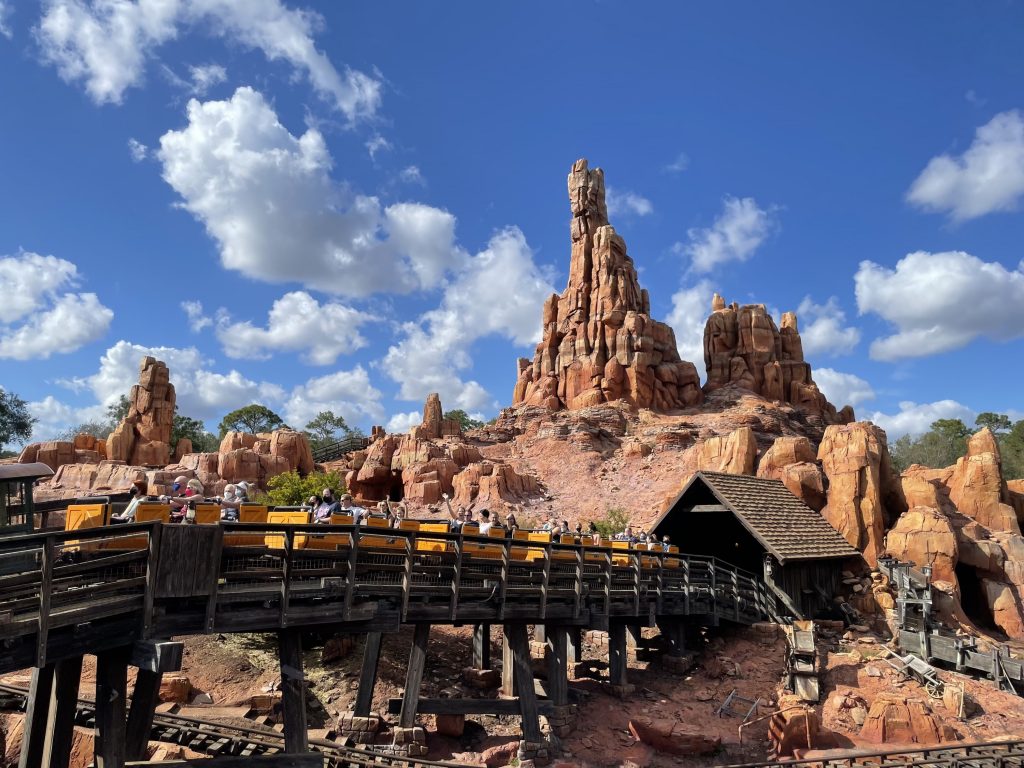 Disney World's single day ticket starts at $109 for guests 10 years old and up.
Please Note: These prices are not in stone and they can change in different ways starting with the more days you attend, the less you will pay per day.
13. Disney World vs Disneyland: Live Shows
There's a different number of shows at each park.
Disneyland has these unique shows: Frozen – Live at the Hyperion, Main Street Electrical Parade, The World of Color, Mickey and the Magical Map and Storytelling at the Royal Theatre.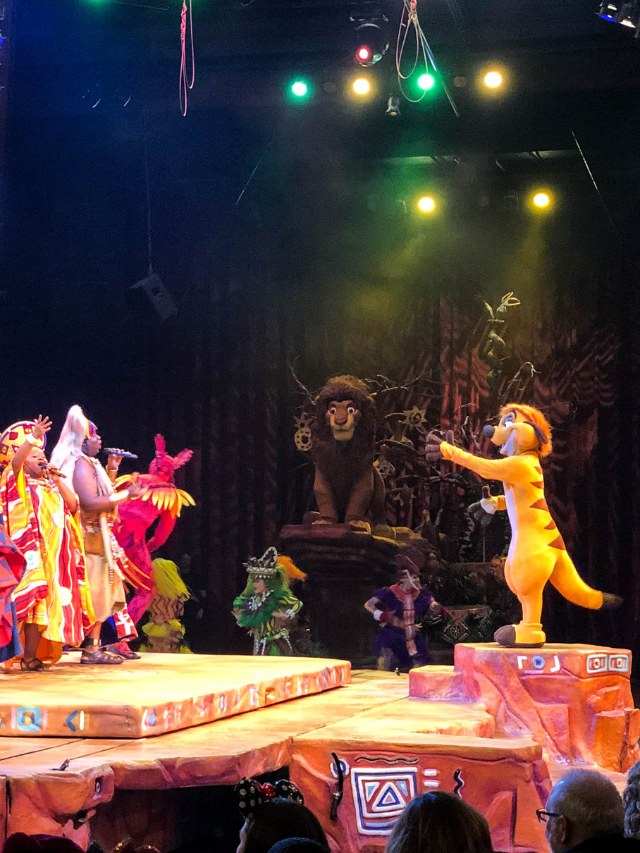 Disney World has Monsters inc. Laugh Floor, Beauty and the Beast Love on Stage, Finding Nemo – The Musical, Mickey's Philharmagic, Festival of the Lion King, Indiana Jones Epic Stunt Spectacular, Mickey's Royal Friendship Faire and For the First Time in Forever: A Frozen Sing-Along Celebration.
Both parks have a variety of parades and pop up live performances that happen throughout the day and year.
14. Disney World vs Disneyland: Attractions/Rides
Since Disneyland is much smaller than Disney World, you can expect less attractions at Disneyland (and you'd be right!).
Disneyland has more than 90 attractions.
Disney World boasts over 165 attractions in their 4 theme parks and 2 water parks.
There are similar attractions in both parks but there are differences in many of them.
Similar attractions at both Disneyland and Disney World:
Astro Orbiter
Big Thunder Mountain Railroad
Buzz Lightyear's Space Ranger Spin/Buzz Lightyear's Astro Blasters
Dumbo the Flying Elephant
It's a small world
Jungle Cruise
King Arthur Carrousel/Prince Charming Regal Carrousel
Mark Twain Riverboat/Liberty Square Riverboat
Mad Tea Party
The Many Adventures of Winnie the Pooh
Mickey's PhilharMagic
Millennium Falcon: Smugglers Run
Peter Pan's Flight
Pirates of the Caribbean
Soarin' Around the World
Space Mountain
Splash Mountain (becoming Tiana's Bayou Adventure)
Star Wars: Rise of the Resistance
Tarzan's Treehouse/Swiss Family Treehouse
Tomorrowland Speedway/Autopia
Toy Story Mania!/Toy Story Midway Mania!
Turtle Talk with Crush
Under the Sea – Journey of the Little Mermaid/The Little Mermaid: Ariel's Undersea Adventure
Attractions found at Disneyland but not Disney World:
The Matterhorn Bobsleds
Alice in Wonderland
Mr. Toad's Wild Ride
Snow White's Enchanted Wish
Pinocchio's Daring Journey
Casey Jr. Circus Train
Storybook Land Canal Boats
Indiana Jones Adventure
Finding Nemo Submarine Voyage
Sailing Ship Columbia
Davy Crockett Explorer Canoes
Sleeping Beauty Castle Walkthrough
Roger Rabbit's Car Toon Spin
Gadget's Go Coaster
Mickey and the Magical Map
Royal Theatre
Great Moments with Mr. Lincoln
Frozen — Live at the Hyperion
Radiator Springs Racers
Luigi's Rollickin' Roadsters
Mater's Junkyard Jamboree
Incredicoaster
Pixar Pal-A-Round
Jessie's Critter Carousel
Inside Out Emotional Whirlwind
Goofy's Sky School
Grizzly River Run (similar to Kali River Rapids at Animal Kingdom)
Guardians of the Galaxy — Mission: Breakout!
Monsters Inc. Mike & Sulley to the Rescue!
Silly Symphony Swings
Jumpin' Jellyfish
Golden Zephyr
World of Color
WEB SLINGERS: A Spider-Man Adventure
Attractions found at Disney World but not Disneyland:
The Barnstormer
Country Bear Jamboree
Enchanted Tales with Belle
Hall of Presidents
The Magic Carpets of Aladdin
Monsters, Inc. Laugh Floor
Seven Dwarfs Mine Train
Tomorowland Transit Authority PeopleMover
Walt Disney's Carousel of Progress
Avatar Flight of Passage
Conservation Station
DINOSAUR
Expedition Everest
Festival of the Lion King
Finding Nemo – The Musical
It's Tough to Be a Bug
Kali River Rapids
Maharajah Jungle Trek
Na'vi River Journey
Tree of Life Awakenings
Wildlife Express Train
Aliens Swirling Saucers
For the First Time in Forever: A Frozen Sing-Along
Jedi Training: Trials of the Temple
Mickey and Minnie's Runaway Railway
Muppet Vision 3D
The Twilight Zone Tower of Terror
Bruce's Shark World
Canada Far and Wide in Circle-Vision 360
EPCOT Forever
Frozen Ever After
Gran Fiesta Tour Starring the Thee Caballeros
Impressions de France
Journey into Imagination with Figment
Living with the Land
Mission: SPACE
Spaceship Earth
SeaBase
The Sea with Nemo & Friends
Test Track
Remy's Ratatouille Adventure
TRON
If you love the Kilimanjaro Safaris you don't want to miss this post with some fun secrets about it!
15. Disney World vs Disneyland: Roller Coasters
If Disneyland is bigger and has less attractions, you'd expect less roller coasters, right? Wrong! Disney World actually has less roller coasters than Disneyland!
That's right, Disneyland beats out Disney World in this category! Despite it's smaller size, Disneyland has 6 coasters including Space Mountain, Big Thunder Mountain Railroad, California Screamin', Matterhorn, Gadget's Go Coaster and Goofy Children's Coasters.
Disney World has fiver major coasters including, Expedition: Everest, The Rock 'n' Roller Coaster, Big Thunder Mountain Railroad, Space Mountain and Goofy Children's Coaster.
We have a full post revealing some fun secrets about the The Rock 'n' Roller Aerosmith Coaster. You don't want to miss that!
Disney World vs Disneyland: Which Is Best
Disneyland is generally easier to book restaurant dining reservations than Disney World. Disney World reservations fill up quicker.
Disneyland is generally less crowded than Disney World, although not by much. Both parks experience the typical crowd explosions during peak times of the year (major holidays and 3 day weekends).
Since Disney World is located in its own area, it is much more a tourist location and guests tend to visit for a longer time. It is not uncommon for guests to go to Disneyland for an afternoon and evening or for one whole day. Disney World guests often visit for 3-5 days or more.
Both parks have shows, special entertainment and parades, but because of its sheer size, there are more of each at Disney World. You'll definitely see Disney characters at both so don't worry about that!
If it's a quick in and out vacation, Disneyland is much easier to navigate. It takes so much more time and energy planning a Disney World vacation as opposed to a Disneyland vacation.
In the same token, it will cost much more overall to go to Disney World as compared to Disneyland, despite the fact that the ticket prices are not that far apart.
Disneyland's compactness makes it much easier for children and it's just an overall more pleasant tour for a day, whereas Disney World can take every ounce of energy to tackle. If you have little ones and are just dying for them to meet Mickey Mouse, you may want to start with Disneyland first and move on to Disney World when they're a bit older!
If people in your group experience FOMO like some of our crew does, you will feel it much more intensely at Disney World. There is simply no way you will be able to do everything no matter how long you are there.
It is easier to "stay in the Magic" at Disney World if you stay on site. Disney World's unique location away from everything else simply gives it a feeling that you are truly in a magical place!
Worldwide Disney Resorts
Did you know that there's more Disney Theme Parks than just Disneyland and Disney World? That's right! There are 9 total Disney Resorts, some without theme parks.
Disneyland – California, USA
Walt Disney World – Florida, USA
Disneyland ParisResort
The Tokyo Disney Resort – includes both Tokyo Disneyland and Tokyo Disney Sea
Shanghai Disney Resort
Hong Kong Disney Resort
Disney's Vero Beach Resort – no parks
Disney's Hilton Head Island Resort – no parks
Disney's Aluani Resort in Hawaii – no parks
As you can see, despite Disneyland and Disney World being amazing and full of magic, they're very different and you'll have different experiences at each. We hope this helped you learn a little bit more about each amazing Disney Resort.
At the end of the day, we're confident you'll have the most magical time at whichever resort you end up visiting.
Want more Disney fun? Check out the differences between the Disney World Castle and the Disneyland castle here.