The question "what kind of animal is goofy?" has been around for ages. It is on par with contemplating whether there is life on other planets or if the chicken or the egg came first.
Almost from the first time people saw this beloved character on the big screen this has been a point of discussion. The debate continues to the present day.
What kind of animal is Goofy?
The question of what Goofy is usually comes down to whether or not he is a dog or a cow. Still, there are others that don't feel he fits into either category.
With most Disney characters, it's not a problem identifying what kind of animal a certain character is. Mickey's "last" name is Mouse so it gives away what animal he is. Minnie Mouse is like Mickey, a mouse.
Donald's "last" name is Duck, so again, we can know for certain that Donald Duck is indeed a duck.
Clarabelle Cow is a dead giveaway as well. Pluto doesn't have "dog" in his name but there is little doubt in anyone's mind that he looks exactly like a dog.
Why People Think Goofy Is a Dog
The argument that Goofy is a dog stems from the fact that the first time we ever see Goofy is in the 1932 Walt Disney film Mickey's Revue. In the film Goofy is actually called Dippy Dawg.
He sounds and looks very similar to the Goofy we know today, except he had chin fur. Most noticeable is the distinct laugh and sounds Goofy makes to this day.
He looks like he could be in the canine family, especially with his long floppy ears, pointed nose and jaw (if you compare him with Pluto, you see the similarities).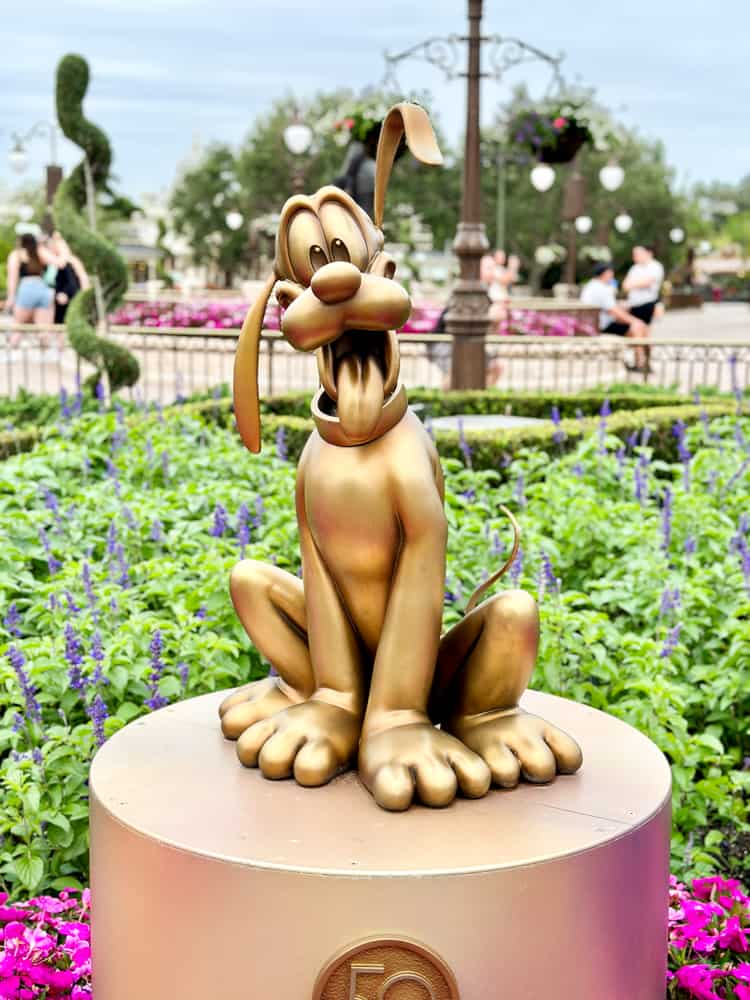 By the way, In Mickey's Revue, Goofy's character, Dippy Dawg was supposed to be a one time appearance but he was so popular with the audience that the character started having recurring appearances in other Disney short films.
Why People Think Goofy is a Cow
The biggest reason people assume Goofy is a cow is because he has an on-again, off-again relationship with Clarabelle Cow, who is, yes you guessed it, a cow.
Goofy's love interest continued in the animated series Mickey Mouse Clubhouse and even in the present day Mickey and the Roadsters Racers.  
Another reason for the cow theory is that Goofy's teeth have rounded ends which are not canine but relate mostly with a cow character.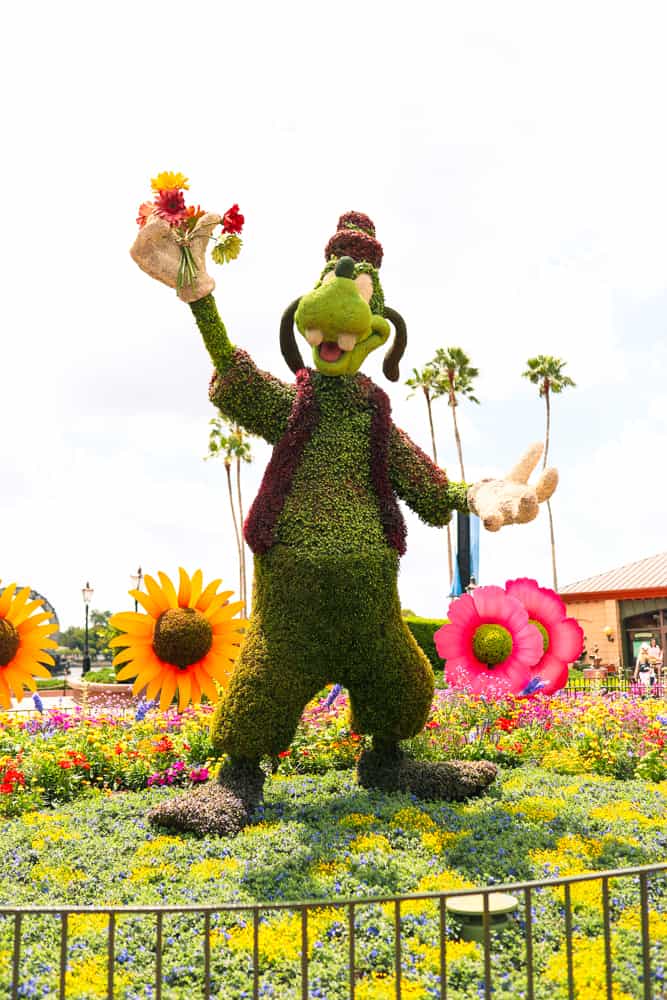 As a side note, Clarabelle Cow hasn't always been Goofy's love interest.  In the Mickey Mouse comic strip in the late 1960's, a dog nosed (oh, another clue!) pretty blonde named Glory-Bee entered into Goofy's life and tried to garner his affection… however, usually Goofy had no interest.
To further the drama, at one point in the dailies, Glory-Bee and Clarabelle Cow were both trying to get Goofy but in the end Clarabelle decided on Horace Horsecollar and Glory-Bee disappeared forever.
What Animal is Goofy: The Answer
In order to get the answer once and for all, we need to go to the source and to Goofy's origins.  Two people were involved with Goofy's creation – Art Babbitt and Frank Webb.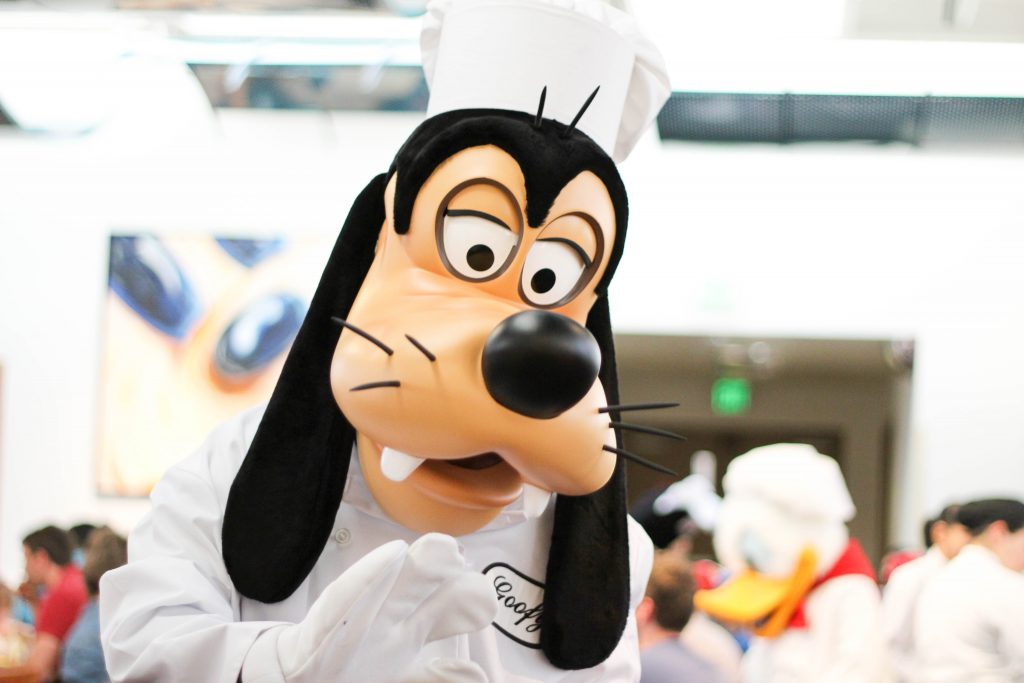 Art Babbitt is viewed as the creator and development of Goofy and Frank Webb's pen produced the original first drawings. When Babbitt spoke about who Goofy was, he said there were similarities between Goofy and Pluto's heads but insisted that "One is a dog. The other, human."
Immediately Goofy was given a speaking voice.  First from Pinto Colvig (1932–1967), who gave us the official voice of how we recognize the Goofy character today. After Colvig, voices for Goofy were done by Danny Webb (1939–1941) Hal Smith (1967–1983) Tony Pope (1979–1988) Will Ryan (1986–1988) and finally Bill Farmer (1987–present).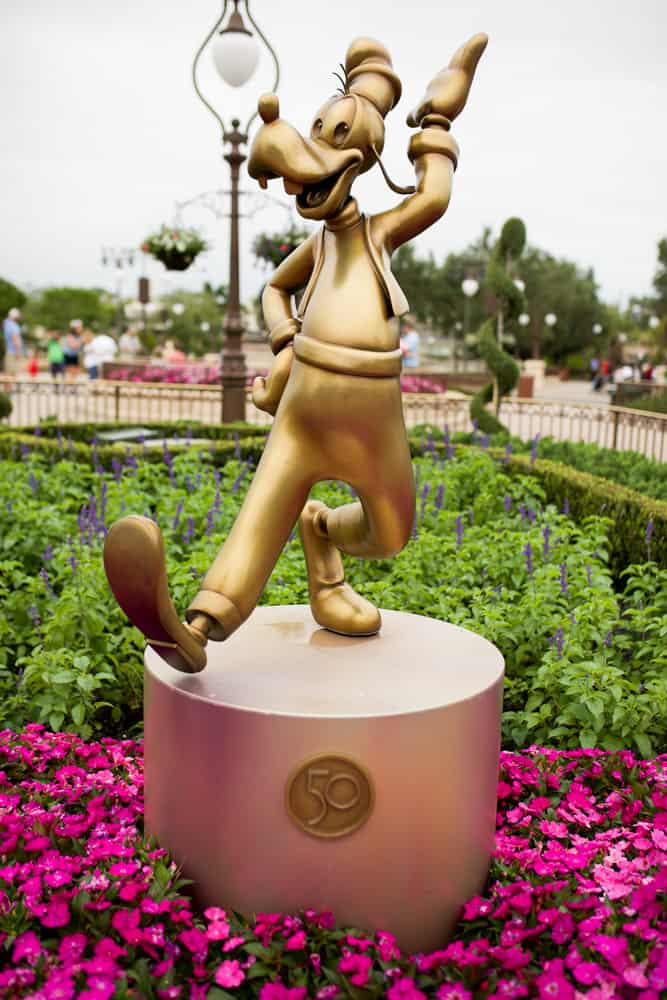 The present day voice of Goofy, Bill Farmer was asked what Goofy is and he said, "Goofy is not a dog". He referred to the fact that Mickey's pet Pluto is a dog.  
Pluto acts like a dog, doesn't talk, walks on all 4's and in almost every detail, is a dog. However, Farmer did acknowledge that Goofy "Seems to be in the canine family". Farmer labeled him as "Canis Goofus" – the technical Latin term to describe Goofy.
Adding more evidence to Goofy's species in the canine family, we turn our attention to Goofy's son Maximillian Goof. Max Goof, George G. Geef Jr., or Goofy Junior as he is often called first appeared in the 1951 short film, "Fathers are People".
He then appeared in the 1990's Goof Troop animated series and as a teenager was in A Goofy Movie and its sequel, An Extremely Goofy Movie.  Almost all Disney Fans agree that Max is identified as an anthropomorphic dog. 
The best way to describe Goofy is that he is an anthropomorphic dog.  A what???  An anthropomorphic character is an animal that exhibits human characteristics or human features, whether talking, wearing human clothes, walking on 2 legs rather than all 4's, etc…
We know these kind of characters well, for example, Kermit the Frog, Miss Piggy, or any other anthropomorphic character.  
Fun Facts About Goofy
Are you aware that Walt Disney referred to Goofy as his favorite Disney character?

Goofy was given a personality of being laid back, good natured, Good Samaritan and full of life yet a bit aloof and unaware of his surroundings.  Disney found out quickly that he, along with Donald Duck, could be the "stars" of the classic Disney cartoons with their propensity for finding trouble, while Mickey Mouse could be the straight man. This became a winning on-going theme for Walt Disney Pictures.

Goofy has had different names associated with him.  George G. Geef, goofus D. Dawg and G.G. Goof are a few.  Recently his name has become Goofy Goof.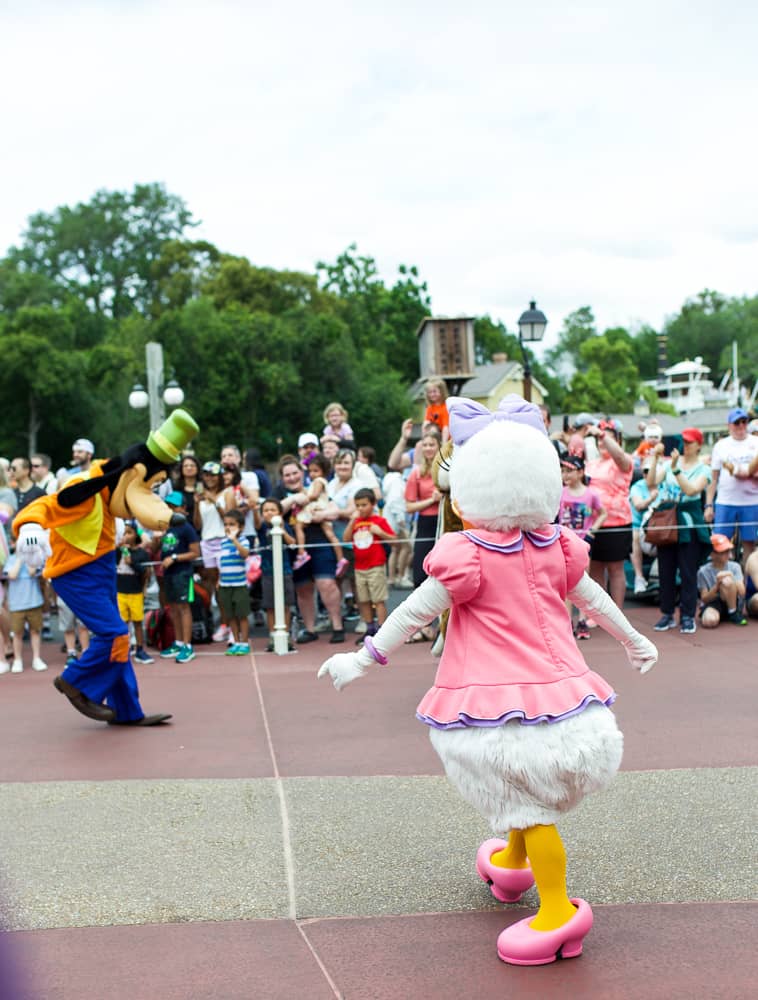 Goofy has the amazing distinction of being in the "fab five"! The fab five includes Mickey Mouse, Minnie Mouse, Donald Duck, Pluto and of course, Goofy!  He was also the first to have his own television series, Goof Troop which debuted in 1992.  

Goofy's famous signature holler, "Yaaaaaaa-hoo-hoo-hoo-hooey!" became famous in the 1941 short movie, The Art of Skiing.  It was a sound effect used with Goofy falling in the air.  It was first done you yodeler Hannes Schroll but today, voice actor Bill Farmer does it.

Goofy's white gloves allow the audience to see his hands better.  Interestingly, when the gloves are removed, there have been inconsistencies regarding what color his hands are.  In Goofy and Wilbur, he takes off his gloves and his hands are a light flesh color but in other shows they are black.

Goofy along with Donald and Pluto are the only characters who have a son instead of a nephew or niece. Furthermore, Goofy is the only character to have a confirmed wife. It is not clear who she was but it seems she died, even though that fact has inconsistencies surrounding it.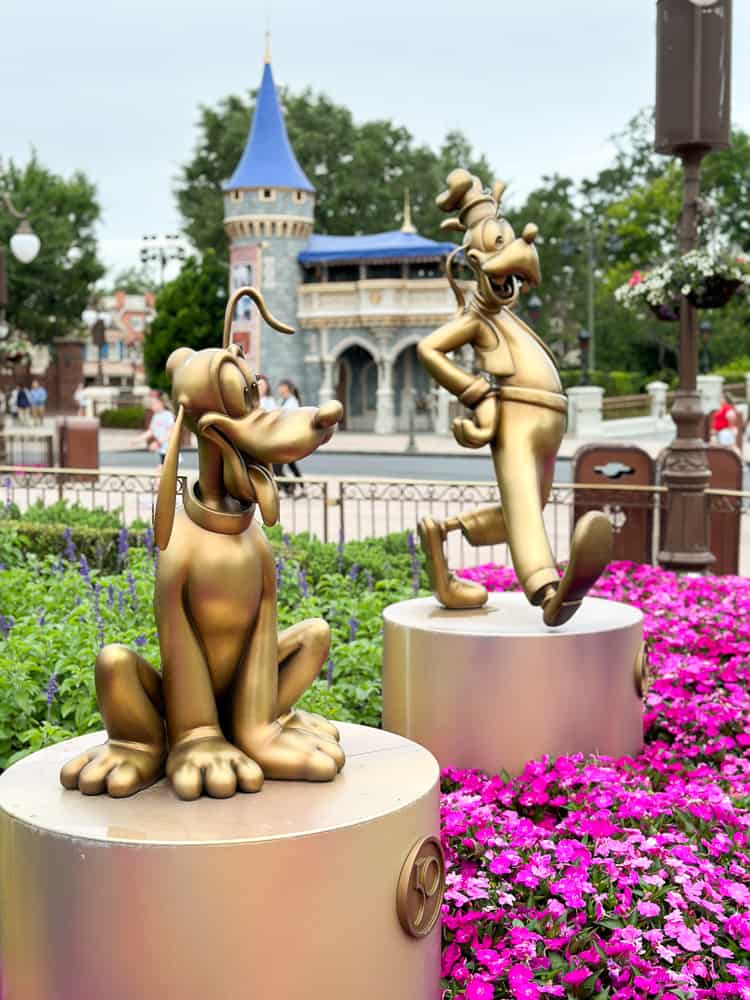 In the comics Goofy had a secret identity called Super Goof.

In the 1940's Goofy did a series of "How To" cartoons where Goofy pantomimed various recreational activities as a narrator explained what to do. This evolved to a series of short films where Goofy became an "everyman Father" and finally to the 1990's series, Goof Troop where Goofy was a suburban single parent with his son, Max Goof.
There you have it! The answer to the question "What animal is Goofy." Of course, you can agree or disagree with the answer – either way you are in good company. We love Goofy and are always excited when we see him at Chef Mickey's!