When you stay at one of the Walt Disney Resorts, especially one of the Disney World Deluxe resorts, it can really add to the Disney excitement. You are in the thick of the action 24/7!
Even though all of the Walt Disney World Resort hotels are wonderful, you will find that your experience will be different depending upon which hotel you choose. Disney Deluxe Resorts are top of the line.
There are eight Deluxe Disney Resort Hotels. They are:
Disney's Polynesian Village Resort
Disney's Animal Kingdom Lodge
Disney's Wilderness Lodge
Disney's Contemporary Resort
Disney's Grand Floridian Resort and Spa
Disney's Beach Club Resort
Disney's Yacht Club Resort
Disney's BoardWalk Inn Resort
Each of these resorts have their own style, ambiance, and theme. You can't go wrong with any of them, but I think the best of these is the Polynesian!
Standard Disney World Hotel Amenities
Before I do a deep dive into the Deluxe Disney World hotels, there are amenities that are standard throughout the Disney Resort hotels – no matter which level you choose.
Every Disney Hotel offers the following perks:
Complimentary shuttle service by bus transportation, monorail, OR Disney Skyliner from your hotel to all parks, hotels, and downtown Disney.
Use of the resort pool (find more about our favorite Disney pools here!)
Resort guests may make dining reservations for their entire stay 60 days in advance of their check in date.
Eligibility to make lightning lane purchases at 7:00am with Genie+.
WiFi (we have more wifi details on this post)
Special pricing for MagicBands.
Early entrance to the Disney parks. This is one of several tips we have for skipping long lines at Disney World!
Here is a quick comparison of the three tiers to help you get a feel for the general differences between the levels. We have an in depth guide that explains the differences thoroughly here.
If you are wanting to compare these amenities to off site hotels, I recommend checking out these ten off site hotels that are so close to Disney World that you feel on site
12 Things You Need to Know Before Staying at a Walt Disney World Deluxe Resort:
According to our statistics, 47% of people who chose to stay at a Walt Disney World hotel choose a deluxe resort. These hotels have the best of everything. Disney World Deluxe resorts are the most expensive yet nicest resorts on the Disney Property. Think gorgeous large rooms, immaculate pools and perfect themes.
Prices can start at $320 per night and really get up there! Expect to pay much more in peak season.
Rooms are spacious and comfortable with inside corridors.
Table service and quick service at all resorts.
All resorts can accommodate up to 5 people in standard rooms. Most deluxe resort rooms have queen beds.
Immaculate pools, landscaping and surroundings!
Several Disney World Deluxe Resorts have character dining on site.
Enhanced transportation options. (Grand Floridian, Polynesian and Contemporary are right on the monorail system!)
Children's Activity Centers at most Deluxe Resorts.
Pools are over the top! Sand-bottomed pools and volcano-themed pools are just a couple that you will find!
Concierge/club level option. Be sure to check out the overview of each of the resort's club levels as they are all a bit different.
Resort footprints are smaller so less walking to get to your bus or monorail transportation.
Deluxe hotels have extra evening hours! You can stay for an extra two hours at night after the parks close. You can see the schedule here.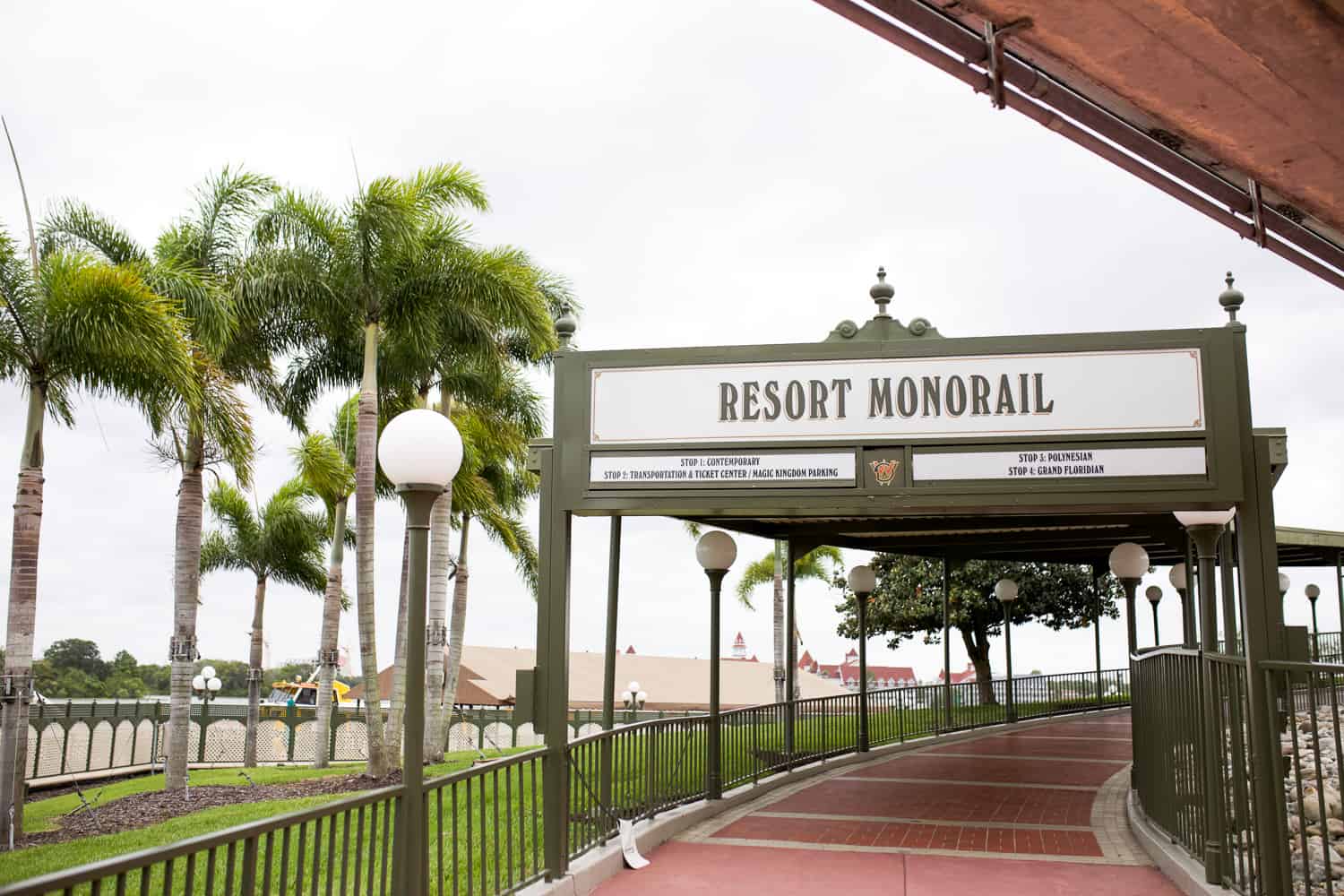 Disney World deluxe resorts have better proximity to the parks (you can even walk to some of them!) and there are more transportation options depending on which resort you stay at. These transportation options include bus, boat or monorail.
The overall footprint of the Deluxe Disney Resorts are smaller so you have less walking to do when you need to catch a bus to get somewhere. Many of the resorts also include things like a spa and gym along with a business center.
One unique aspect to the Disney World Deluxe Resorts is that you can stay there by using Disney Vacation Club points. It can help make a Deluxe room more affordable!
What are the Disney World Deluxe Hotels?
Altogether there are eight Disney World Deluxe Resorts.
Four Deluxe hotels are in the vicinity of the Magic Kingdom, three are close to Epcot and the Boardwalk area, and one is by Disneys' Animal Kingdom.
Magic Kingdom Deluxe Resorts include:
Disney's Contemporary Resort
Disney's Grand Floridian Resort and Spa
Disney's Polynesian Village Resort
Disney's Wilderness Lodge
You can get to the Contemporary, the Grand Floridian, and the Polynesian via the monorail from the Magic Kingdom.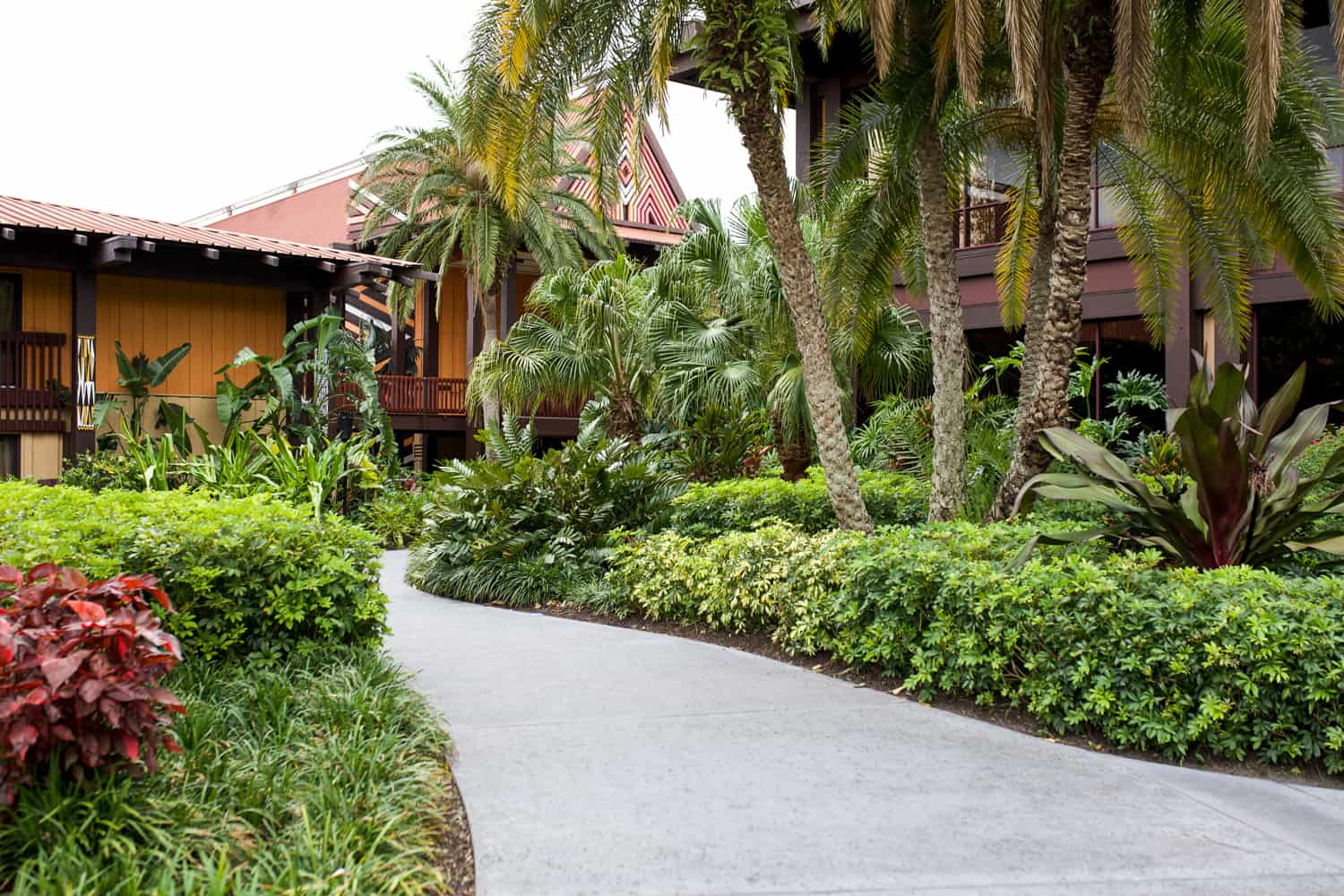 Epcot and Boardwalk Deluxe Resorts include:
Disney's Yacht Club Resort
Disney's Beach Club Resort
Disney's Boardwalk Inn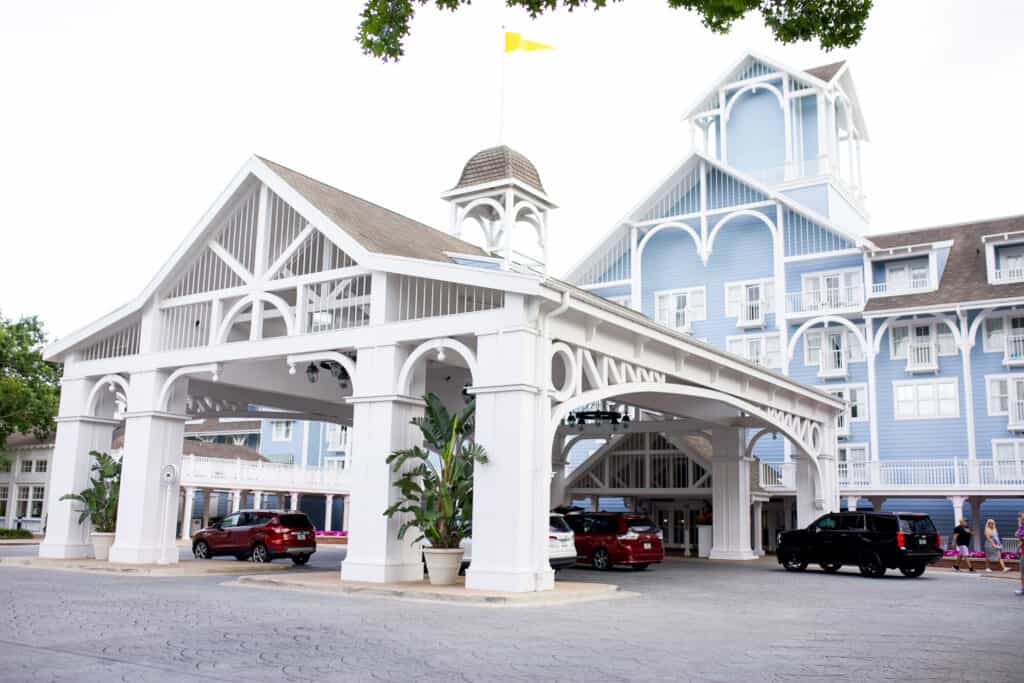 Animal Kingdom Deluxe Resort:
Disney's Animal Kingdom Lodge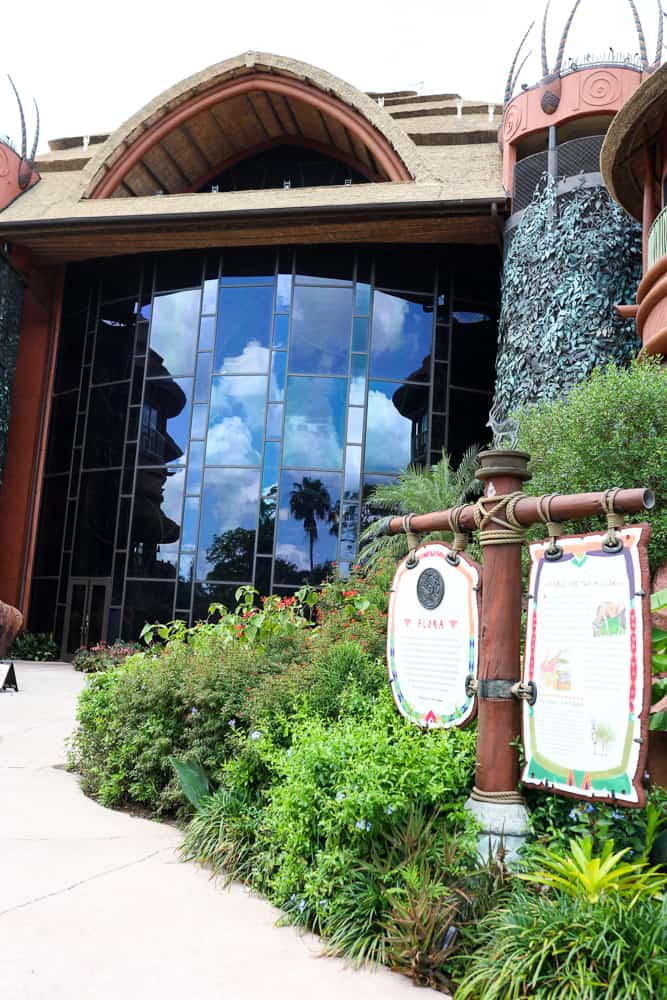 The Disney World Deluxe Resort Ranking
First, I must tell you what you already know…there is not a "bad" resort in the deluxe range. All 8 are really nice and really expensive. In fact, the one I consider the "worst" would easily be our dream hotel anywhere, anytime. My ranking is subjective.
I have come to my rankings through different criteria including, price (bang for the buck), location to the parks, transportation, and overall aesthetic (the landscape, buildings, themes etc…). I have also taken into consideration an array of things like the pool, pool bar, food court, walking distance around the property and other similar things.
You will need to take the information in this post and figure out what your expectations are for your trip and decide what's best for you.
Ok, with all that in mind, here we go:
1. Disney's Polynesian Village Resort
Location: Near Magic Kingdom.
Theme: The Polynesian Islands
Rooms: 492
Overview: I am ranking The Polynesian Village Resort as our favorite deluxe Disney resort. With its tropical South Seas/Polynesian Island theme, it is beautifully decorated and themed as if you were vacationing in the tropics.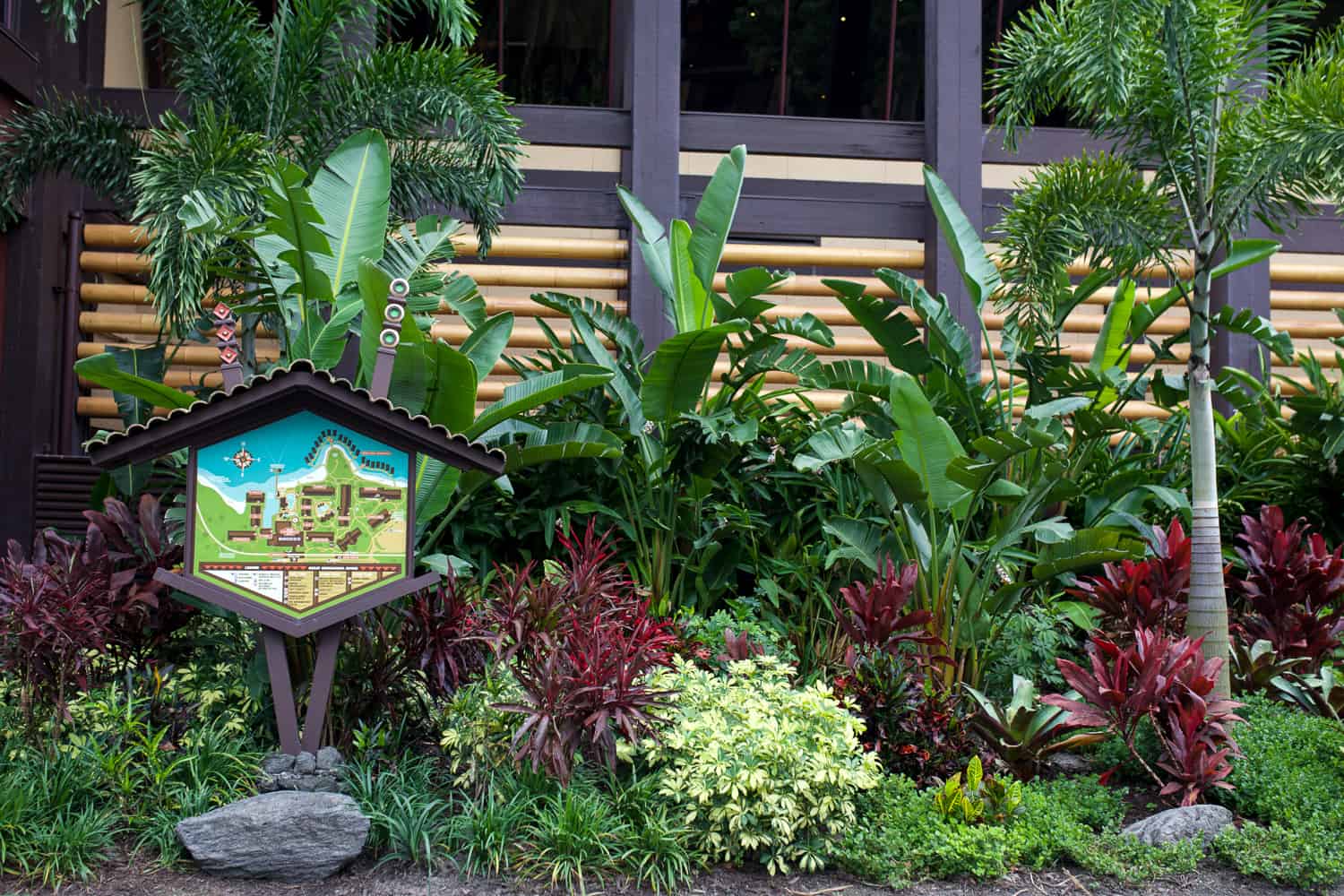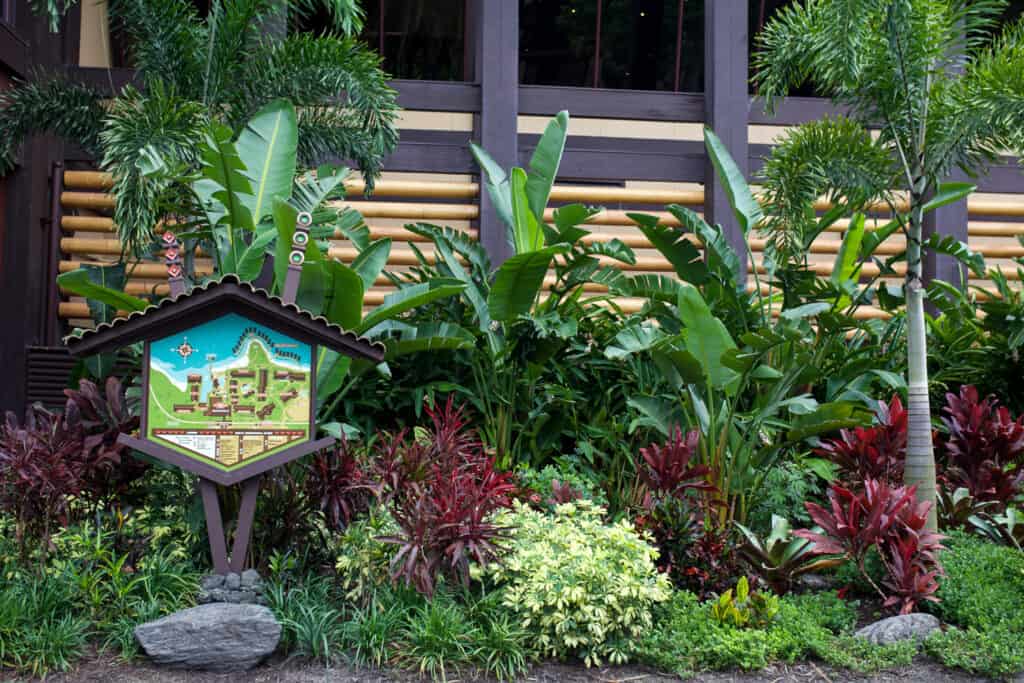 You are greeted with a lei necklace when you arrive which starts your vacation in style and as you look around at the resort and see the bamboo tiki torches, waterfalls, lush landscaping and the beautiful sandy beaches on the banks of the Seven Seas Lagoon, you will love what you see! This resort was built and opened with Disney World in 1971.
Special Amenities and notes:
Monorail: As mentioned earlier, it's located right on the monorail line which makes getting to Magic Kingdom a breeze but also it is a quick jaunt to the other theme parks by way of buses and monorail.
Restaurants: Some of the very best Disney World restaurants are right on the property or very close, including Ohana and Pineapple Lanai. Check out the full list here.
The iconic Dole Whip dessert is found at the Polynesian Village Resort. Yes, you can have it anytime you want…well, for a price.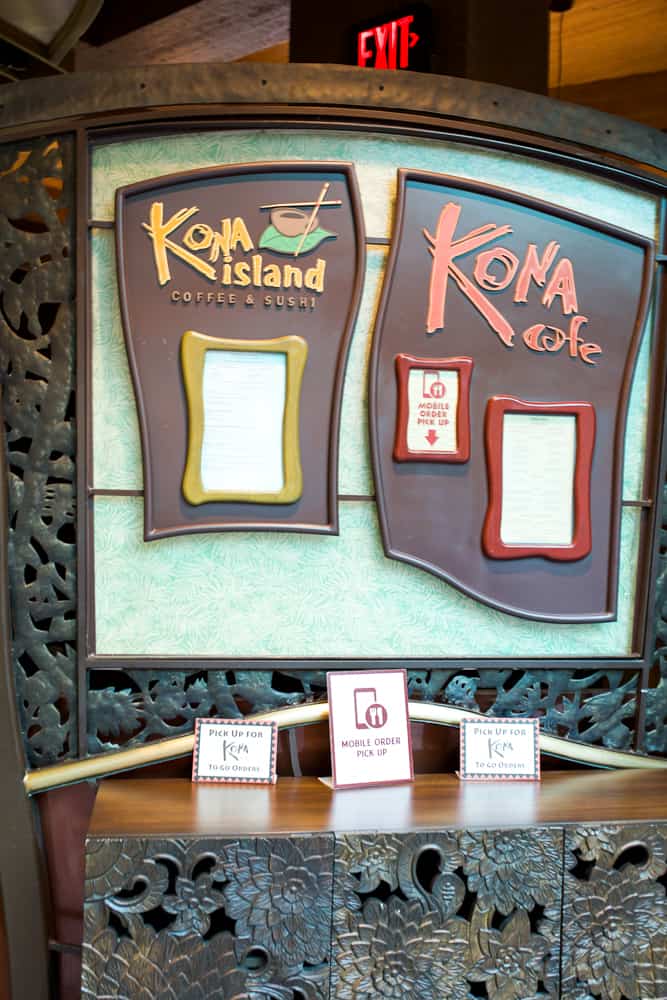 Pools: Two beautiful pools featuring a volcano themed Lava Pool as well as an adult Oasis Pool. There is a 142 foot long water slide.
Beach Amenities: The resort is situated on a beach of the Seven Seas Lagoon. This offers other activities that are not at most of the other Disney Resorts including motorized boat rentals, beach volleyball, fishing and other beach activities.
2. Disney's Animal Kingdom Lodge
Location: Near Animal Kingdom
Theme: African Wildlife Preserve
Rooms: 1307
Overview: My second favorite deluxe hotel is the beautiful Animal Kingdom Lodge. This unique deluxe resort features live animals roaming through a Savannah. There are many rooms that overlook the Savannah as well as viewing galleries in public areas to watch the animals up close.
Another great amenity is that the viewing rooms have night vision goggles included in order to observe the nocturnal activities of the Savannah animals. The African culture in the arts, design, and food make this resort a wonderful place to stay inside as the animals surround you outside.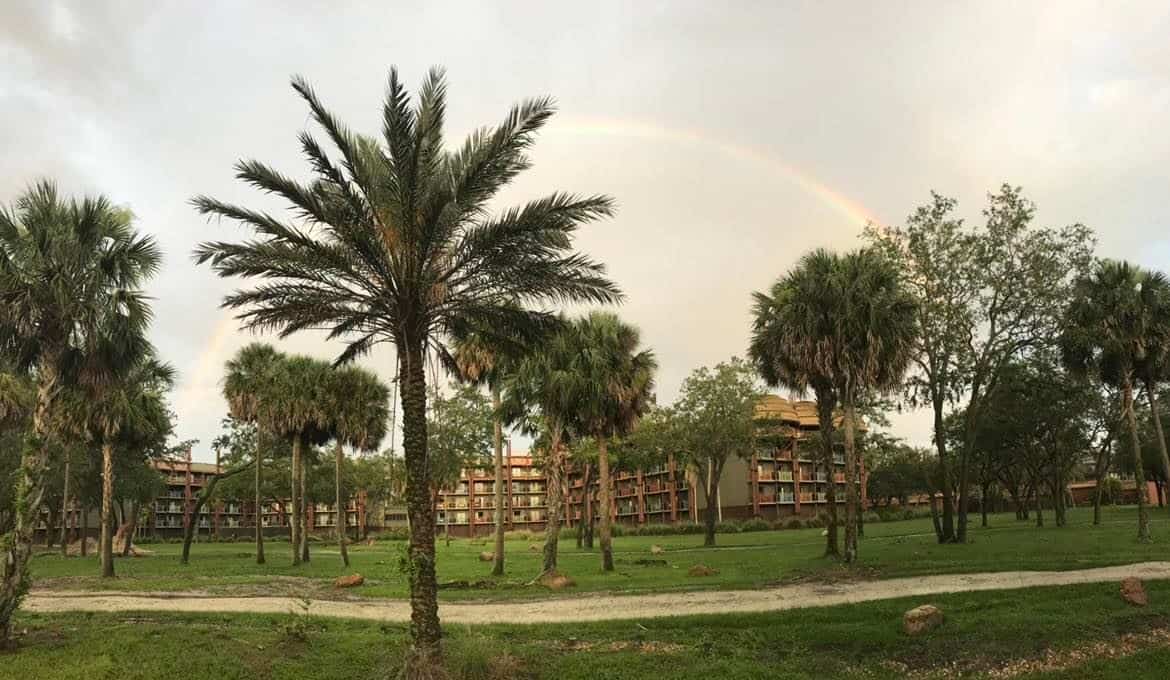 There are three types of rooms to choose when booking at Disney's Animal Kingdom Lodge: standard view, savannah view, and pool view.
Special Amenities and notes
Price and location: There is good news/bad news with Disney's Animal Kingdom. First, the good news is that it is very reasonably priced for a deluxe hotel.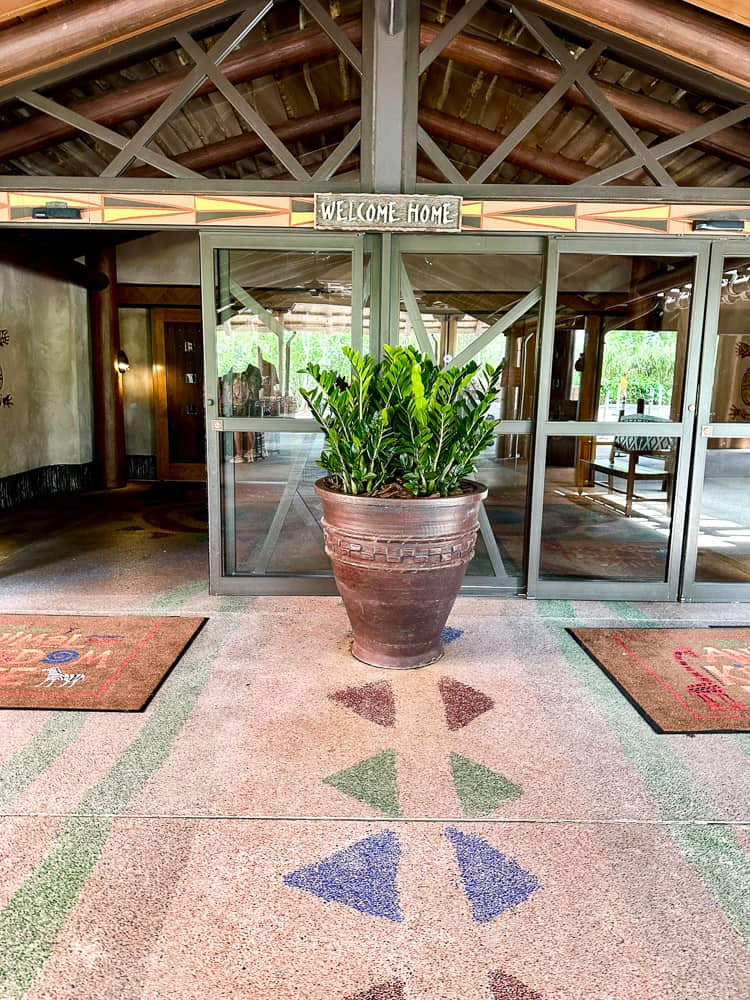 The bad news is the reason it's reasonably priced is because of it's less than desirable location. It is very far from all of the theme parks and far removed from all of the other Disney amenities including Disney Springs.
If you are able to deal with the Disney bus system or if you are taking Ubers or your own car around, then the payoff of the beauty of this Resort will be worth it.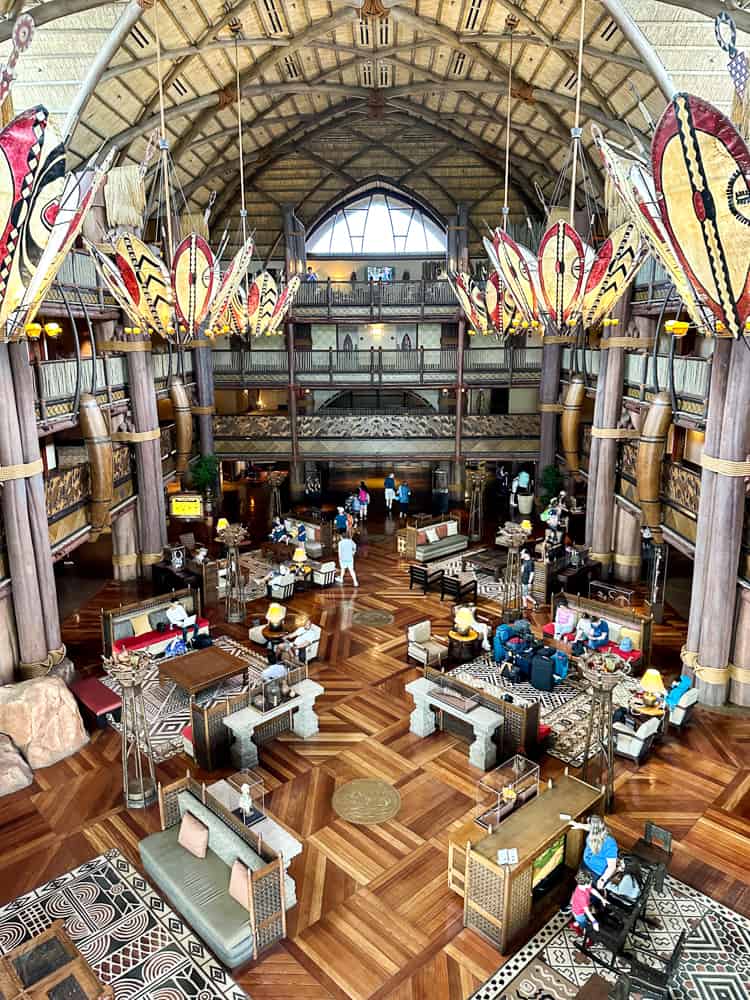 Wildlife: Obviously one of the biggest draws of this resort is the hundreds of species of wildlife right at your window if you chose a savannah view room. Giraffes, zebras, antelopes and many many other species make this an amazing once in a lifetime experience.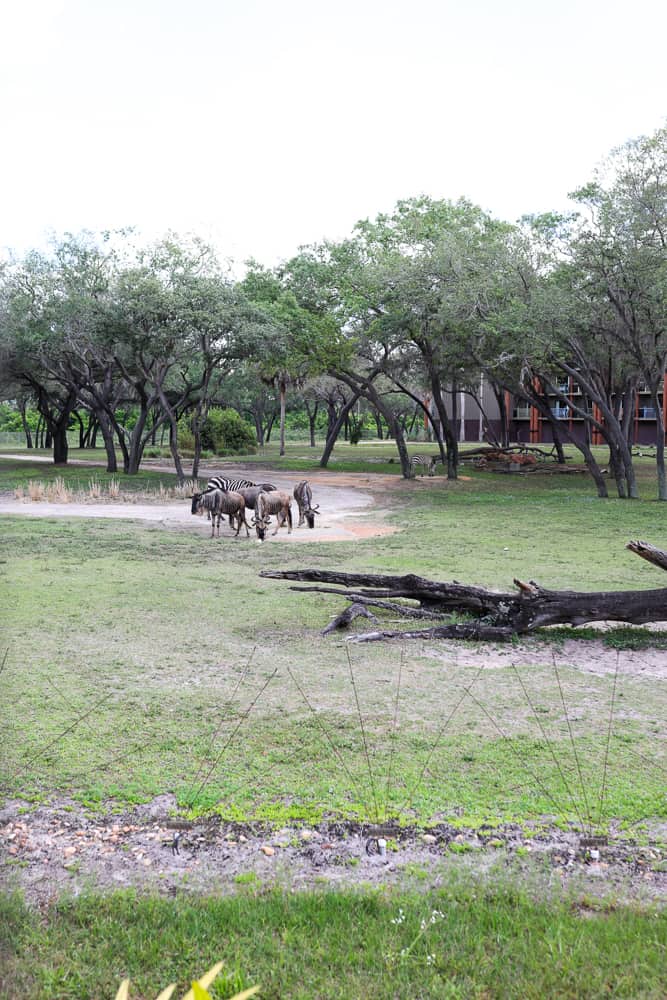 Aesthetics Art: One of the largest collection of African Art outside of Africa is, you guessed it, at Disney's Animal Kingdom Lodge. Over 380 traditional African art pieces are on display throughout the resort.
The lobby and lounges are absolutely spellbinding. This is one of the most awe inspiring resorts.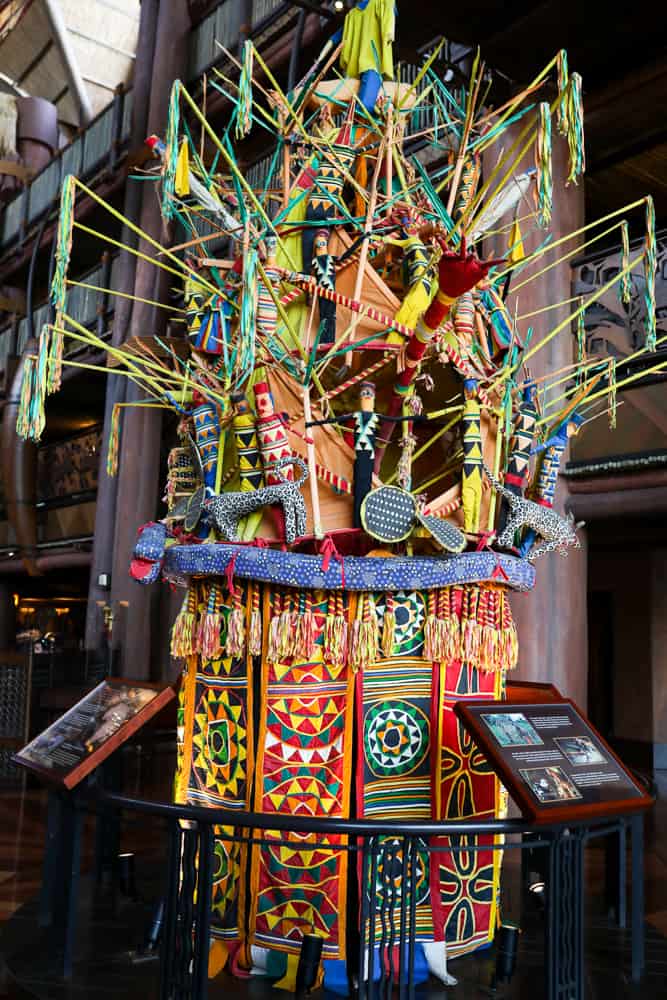 Restaurants: Award winning dining options including our favorite, Boma. You will also find Sanaa, The Sanaa Lounge, Jiko, and Victoria Falls Lounge.
3. Disney's Wilderness Lodge
Location: Near Magic Kingdom
Theme: Pacific Northwest, Parks
Rooms: 729
Overview: Located near the Seven Seas Lagoon and the Fort Wilderness Campgrounds, this beautiful resort is modeled after National Park Lodges and hotels built in the wake of the Transcontinental Railroad.
You will find a stunning lobby, wonderful dining options and great property grounds and common areas that are probably the best in all of Disney World to venture around, making this Resort my 3rd favorite of the deluxe tier.
Special Amenities and notes
Price: Similar to the Animal Kingdom, the Wilderness Lodge falls into the lower priced option of the deluxe category mostly because of it's poor location.
Transportation: The way you get to the Magic Kingdom is with a ferryboat ride. All other parks and locations you will need to take the bus or other modes of transportation you have at your disposal.
Pools: Two pools, the Copper Creek Springs Pool boasts a 67 foot water slide and Boulder Ridge Cove Pool is a wonderfully quiet pool area for the adults.
Christmas: Wilderness Lodge goes all out around Christmas time. Tons of decorations, model trains and great holiday decorations.
Great dining at different locations including Whispering Canyon Cafe, Geyser Point Bar and Grill as well as the famous Story Book Dining at Artist Point with Snow White.
4. Disney's Contemporary Resort
Location: Near Magic Kingdom
Theme: Modern
Rooms: 655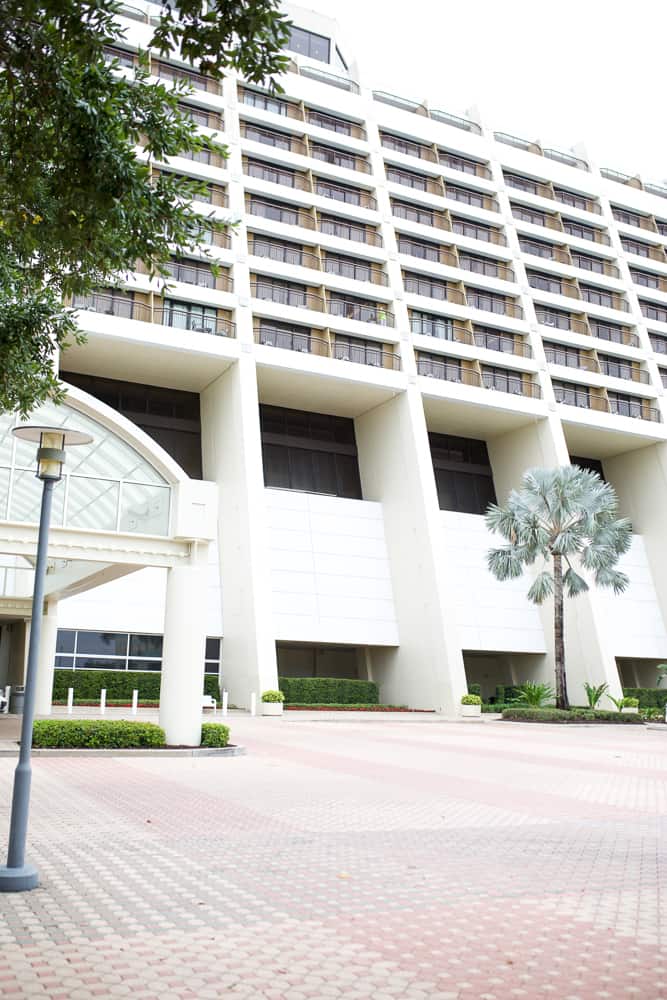 Overview: The Contemporary has a very modern-luxe style and is known as "the hotel that the monorail goes through." The Contemporary has the A frame building as well as the Garden Wing and the Bay Lake Tower Vacation Club Villas. The Garden wing can be less expensive.
The Contemporary has started some Disney's Incredibles theming throughout the hotel, but it is not a "themed" hotel in the same manner as some of the other Disney resorts.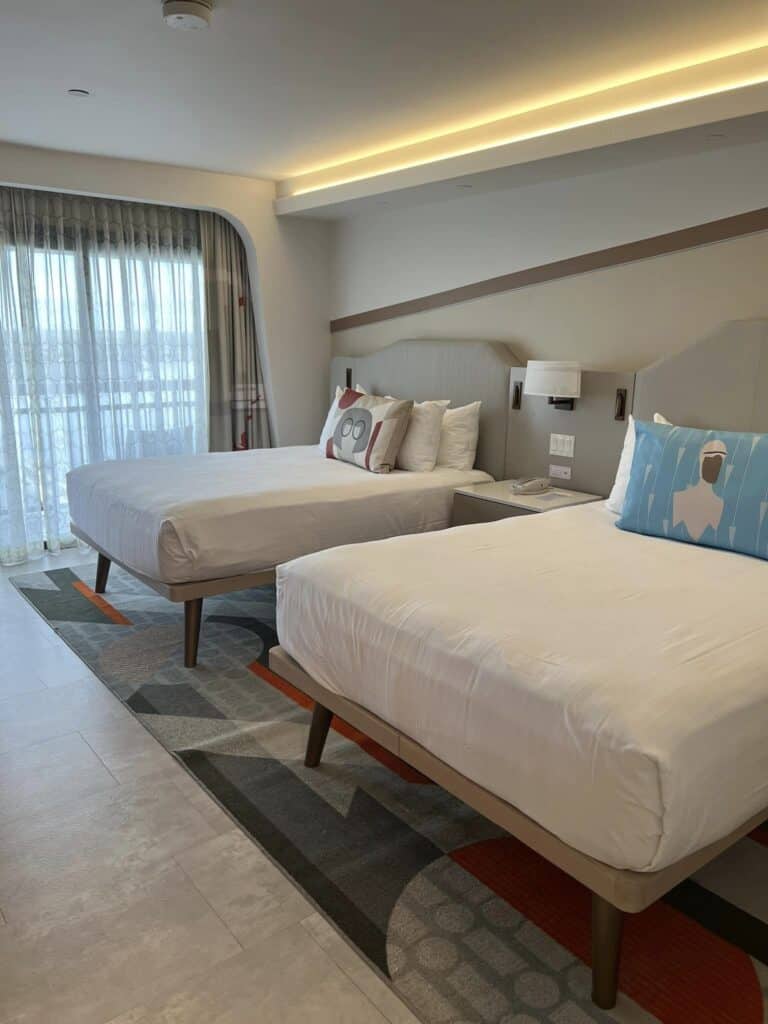 Special Amenities and notes:
Location: The Contemporary is a short walk to the Magic Kingdom making location the biggest draw of this iconic hotel. to Disney's Magic Kingdom. You can hop on the monorail to easily access other parts of the Walt Disney World.
Rooms: The rooms are 394 square feet each. Many people think that the overall quality of the hotel is not as nice as some of the other Deluxe hotels – like the Polynesian.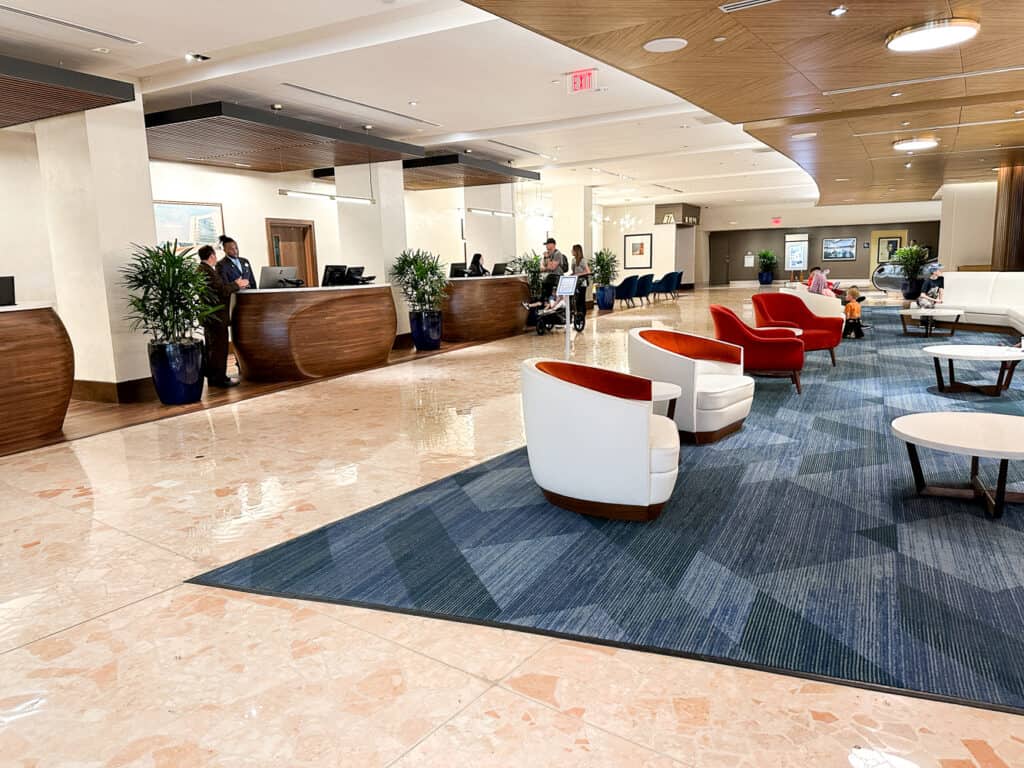 Swimming: There are two swimming pools here and a 17 foot curving waterslide!
Restaurants: Restaurant options are the California Grill, Chef Mickey's, Steakhouse 71 and Contempo Cafe. There are several bar services available at this resort.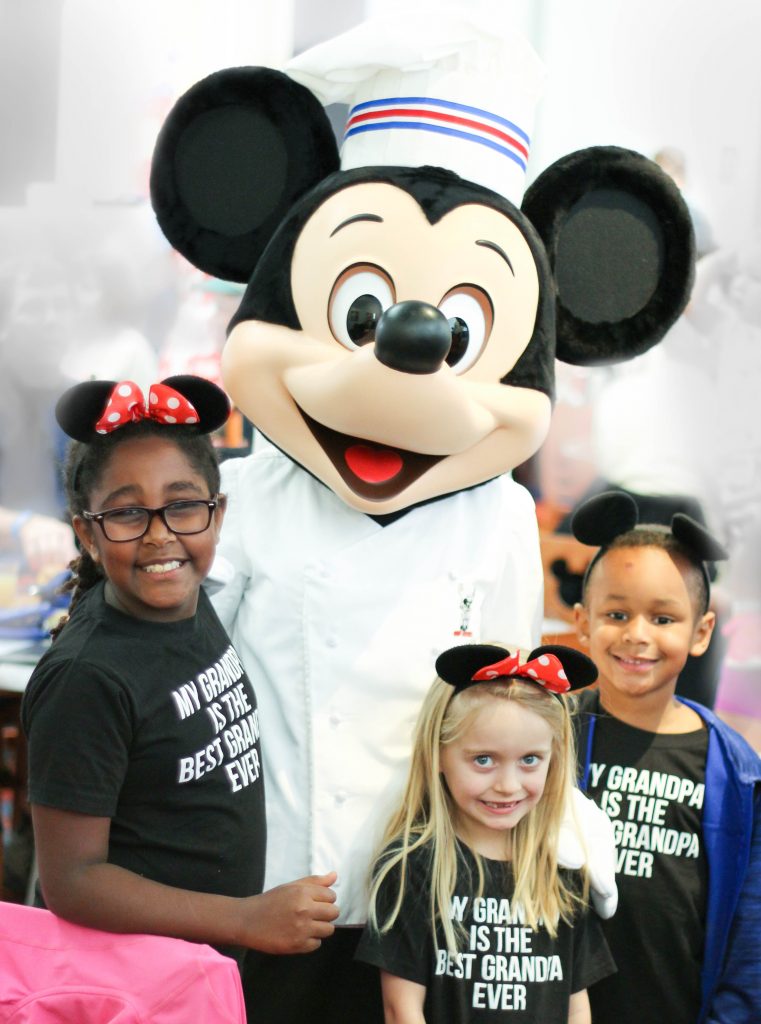 5. Grand Floridian Resort and Spa
Location: Near Magic Kingdom
Theme: Victorian Seaside Resort
Rooms: 857
Overview: The Grand Floridian is one of the most elegant and classy of the Disney resorts. While the hotel is called the Grand Floridian, the style is less Florida and more Victorian.
Standard rooms are 440 square feet – these are some of the biggest standard hotel rooms on the Disney property. There is a wide variety of rooms and suites available, as well as villas with up to three bedrooms. Walkable to the Polynesian. The Grand Floridian is known for its life size gingerbread house at Christmas.
Special Amenities and notes:
Location: The Grand Floridian gives you easy access to the Magic Kingdom via the monorail – the Magic Kingdom is the very next stop! This hotel is located right on the Seven Seas Lagoon where you can fish or boat.
You can see Cinderella's Castle from the grounds. Every night you can view the Electrical Water Pageant – a floating nighttime parade!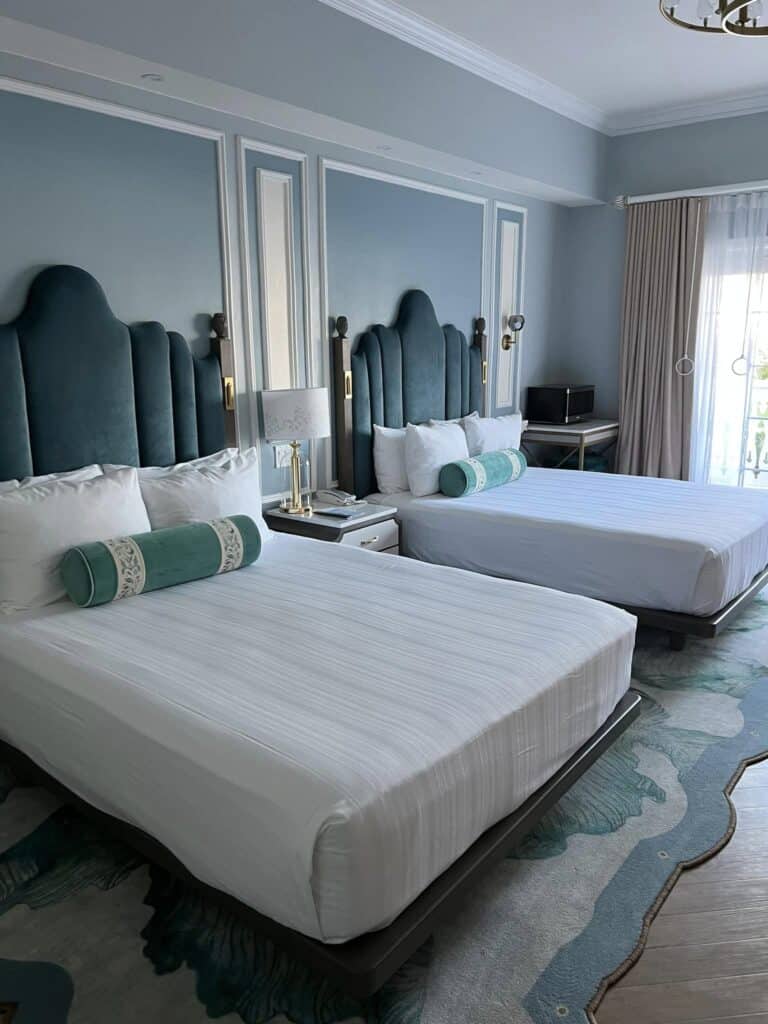 Restaurants: Dining options include Gasparilla Island Grill, Grand Floridian Cafe, Enchanted Rose, and Narcoossees. A Garden Tea Room offers afternoon tea.
Spa options: The Grand Floridian Spa is a full service salon and spa. The Bibbidi Bobbidi Boutique also has a location here. There is a health club available for use.
Pools: There are two pools – one has a huge waterslide! There is also an Alice in Wonderland themed water playground.
6. Beach Club Resort
Location: Near Epcot
Theme: Newport Beach Cottage
Rooms: 583
Overview: I think one of the best qualities of the Beach Club Resort is the fact that it truly is in the middle of the Disney action! Check this out…you are in walking distance between Epcot and Disney's boardwalk and you are a short boat ride to Disney's Hollywood Studios.
I stayed at Disney's Beach Club on one of our big family visits and loved it so much we went back! It has a relaxing vibe to it and is still very "Disney." We particularly enjoyed walking to the EPCOT side entrance for rope drop!
Disney's Beach Club Resort shares some amenities with it's higher class cousin, Disney's Yacht Club Resort which is super nice and to top it all off, has our favorite ice cream place, Beaches and Cream.
Special Amenities and notes:
Pool: Great pool area (Stormalong Bay) including a pirate ship with a slide, sand bottom on a portion of the pool and a wonderful lazy river. You can spend the entire day just at the pool and love it.
Restaurants: Cape May Cafe breakfast buffet is a great place to see Mickey and friends in a not so crowded area.
Fireworks: A great place to catch the Epcot fireworks! You beat the crowd out and get the kids to bed right when they finish.
Beach activities: Outdoor S'mores and movie on the beach!
7. Yacht Club Resort
Location: Near Epcot
Theme: Martha's Vineyard Resort
Rooms: 630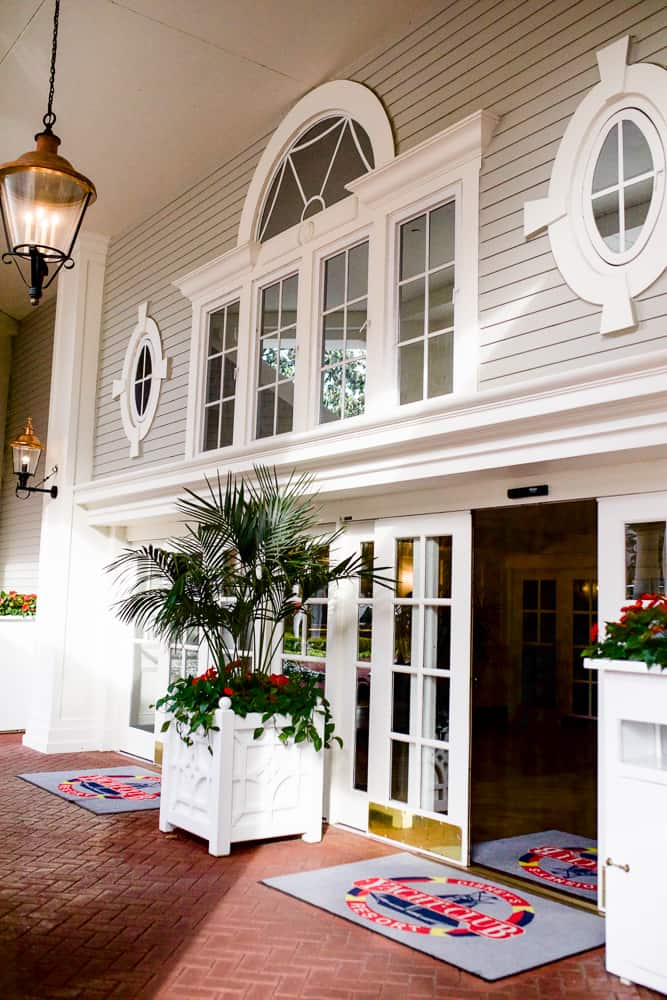 Overview: The Yacht Club Resort and the Beach Club Resort are similar in a lot of ways. They are close together, share some amenities and at a base room level, can be pretty comparable.
There are several differences between the Yacht and Beach Club hotels. The first lies in the decor, with the Yacht club being a bit more dark, nautical and sophisticated where the Beach Club is brighter, beachier (yes, that's a word because I just said it) and casual.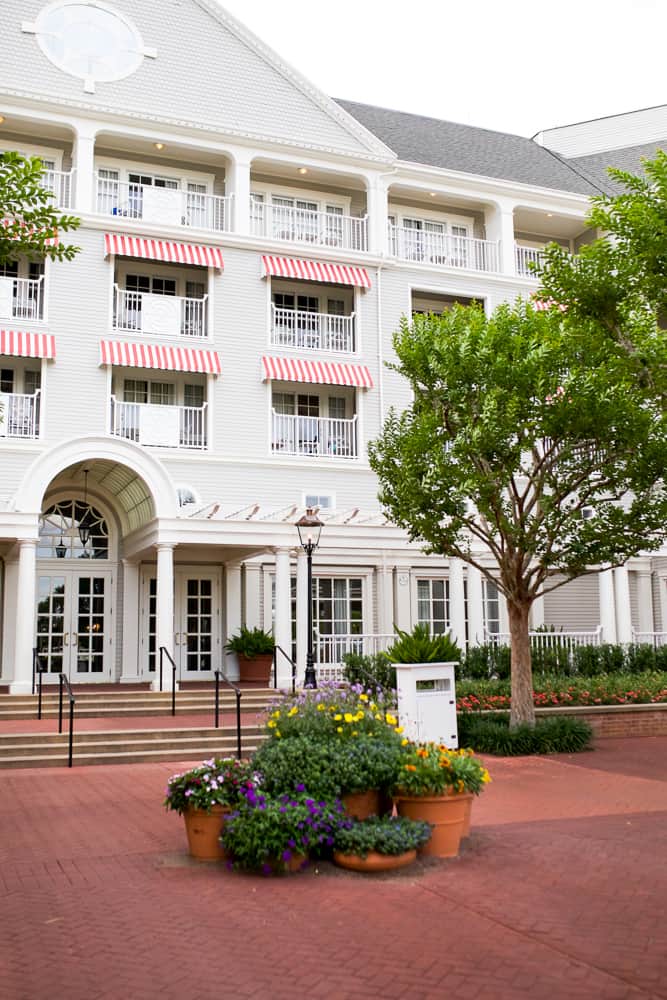 The restaurants tend to be a bit more "adult" at the Yacht Club vs the Beach Club. Finally, when you get up to the more expensive rooms, bigger and concierge levels, the Yacht Club moves pretty far past the Beach Club in terms of class.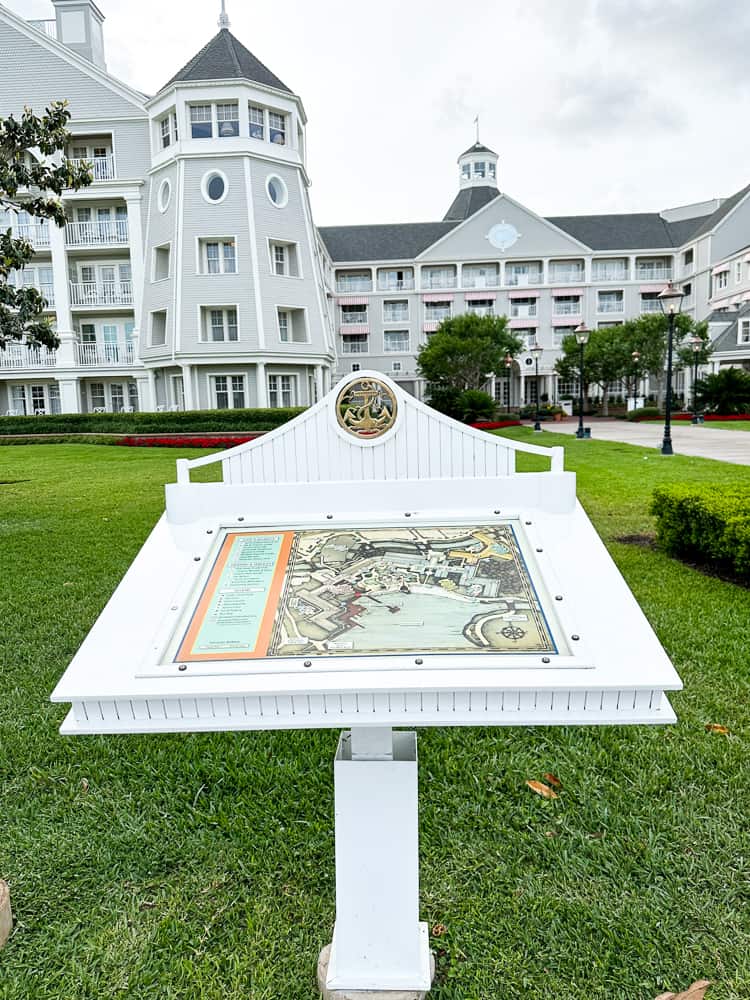 Special Amenities and notes:
Restaurants: The Restaurants are top notch. You want the best steak in all of Disney World? You got it at Yachtsman Steakhouse.
Club Level: Club level rooms are very very nice! Spacious and great amenities. Great balconies in many rooms.
Cape May Cafe breakfast buffet is a great place to see Mickey and friends in a not so crowded area.
A great place to catch the Epcot fireworks!
8. Disney's BoardWalk Inn Resort
Location: Near Epcot
Theme: Early 20th Century Atlantic Ocean Resort
Rooms: 378 at resort, 530 at villas
Overview: So that brings us the last of the Disney World Deluxe Resorts on our list, Disney's BoardWalk Inn Resort. As I mentioned in the opening, it is not really the worst…in fact, many of you could make great arguments on why it should be the best!
Obviously, this resort sits on the Disney Boardwalk which has shopping, entertainment, restaurants and other great and fun activities that go well into the night. This is one of the biggest reasons I have it down on my list.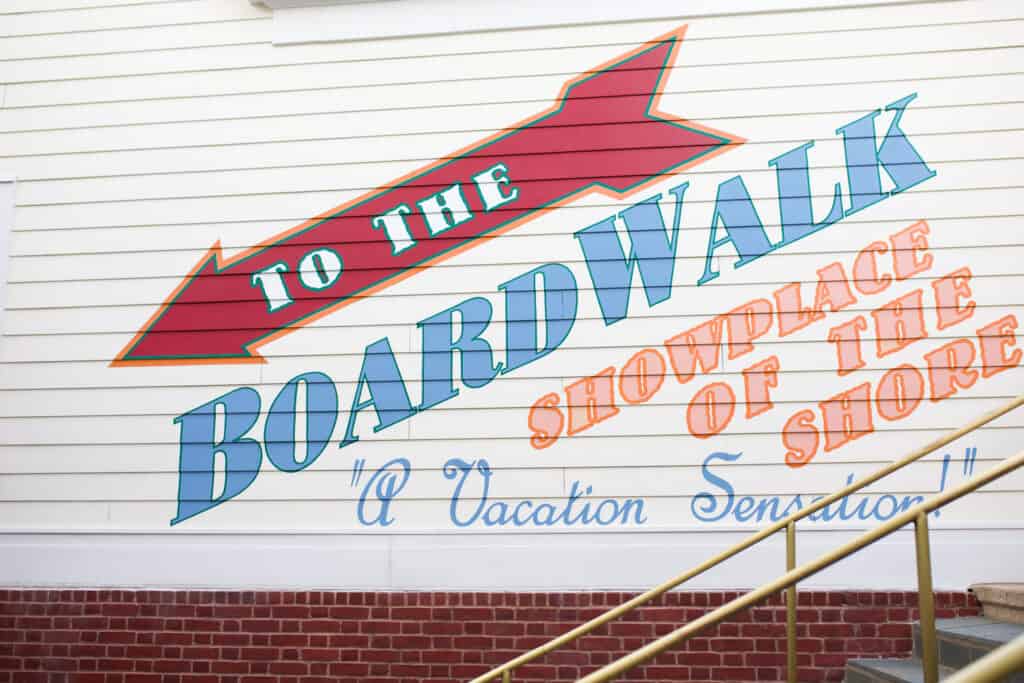 If you are heading to Disney World with your family, typically your time is short and you want to take advantage of the parks as much as you can. This leaves little time for other activities, including many that are at Disney's Boardwalk.
As exciting as it is, the average family can't do everything. All that being said, there are many advantages to staying here, many of which are similar to the Yacht Club and the Beach Club with close proximity to Epcot and Hollywood Studios, not to mention the Boardwalk.
Special Amenities and notes:
Restaurant: Trattoria Al Forno serves some of the best Italian Cuisine you will every enjoy! Trattoria Al Forno hosts a "Bon Voyage Adventure Breakfast" with Ariel, Prince Eric, Rapunzel, and Flynn Rider.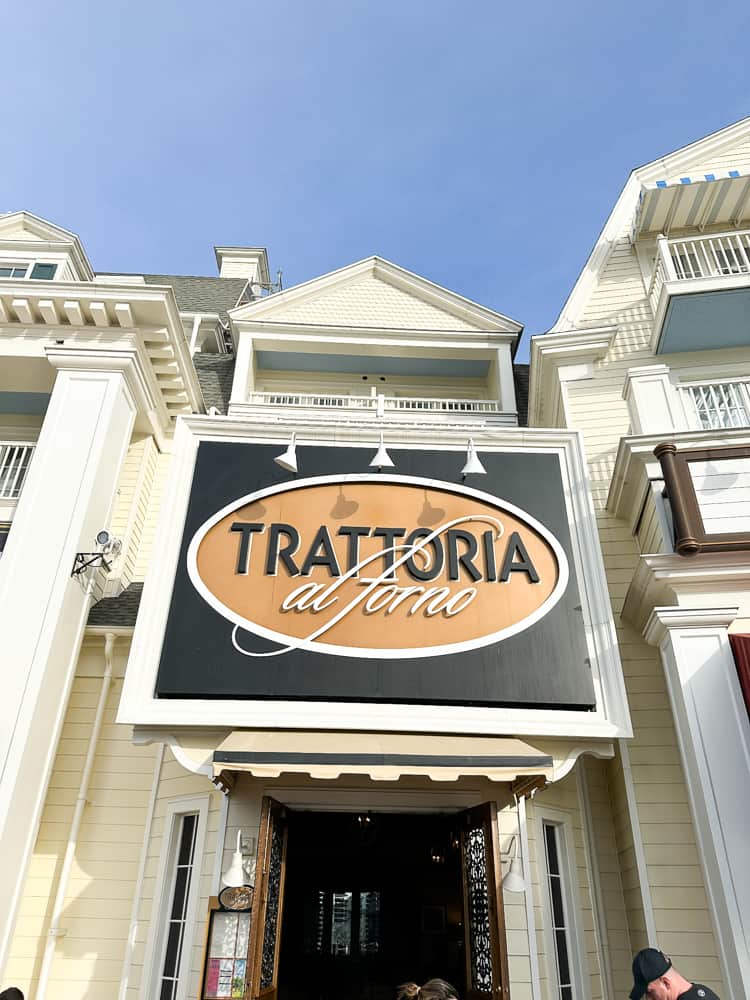 While this breakfast is currently not available, we are hopeful of it returning soon. You can still see the breakfast listed on the restaurant's site. If you have your eyes on this dining experience check here for the most up to date information.
You will also find Big River Grille and Brewing Works, Flying Fish, Boardwalk Bakery, and a number of snack and lounge options.
Aesthetic: If you are nostalgic like I am, you will be blown away by the lobby and decor of this hotel. It draws you back in time to the 1920s when families went on their holiday's to the Atlantic City Boardwalk. There is even a carousel that Disney has restored and has up in the lobby.
Recreation: The Boardwalk offers marshmallow roasting, outdoor evening movies, bike rentals, fishing, and even mini golf.
Transportation: The Disney Skyliner is available for getting you to and from other resorts and Hollywood Studios and Epcot. This is a very relaxing way to get around.
Fireworks: You can see the EPCOT fireworks from the Boardwalk. For the best views, head towards Jellyrolls and Atlantic Dance Hall.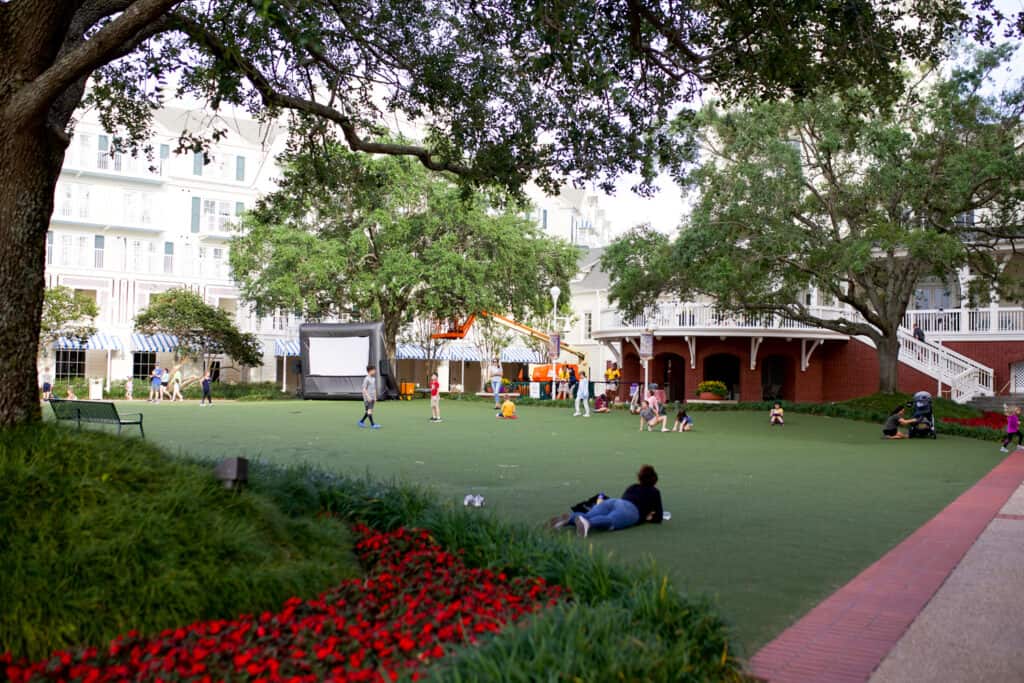 If at all possible, I do recommend staying at a Walt Disney World Resort. Because we only go to Disney every few years, we try to "live it up" and stay on site. If one of the Walt Disney World Deluxe resorts is in your budget, one of these will be amazing. If it isn't in your budget, don't worry! All the Disney hotels are wonderful.
If you do decide to stay at a deluxe resort, you may want to consider the concierge club level. You can find out more about the perks here.
Be sure to consider having groceries delivered to your hotel to help you save some money on food. For other money saving tips, head here!