The Disney World pin trading craze has been going on for over 20 years. Pin trading is just what you might think it is…you trade specially marked Disney pins with Cast Members or other guests.
This post contains affiliate links. Thanks for supporting our blog!
Until Covid hit the scene, you could find Cast Members with pins on lanyards as well as other places on their person. You would ask to trade one of your pins for one of theirs that you don't already have.
The days of Cast Members wearing them is over but the trading of pins is still happening. Instead of Cast Members having them on themselves, they are on Pin Boards located all around Disney World.
Pin trading adds to the Disney fun by interacting with the Cast Members (as well as other guests), creating memories and having small souvenirs that can be enjoyed when you return home.
9 Disney Pin Trading Tips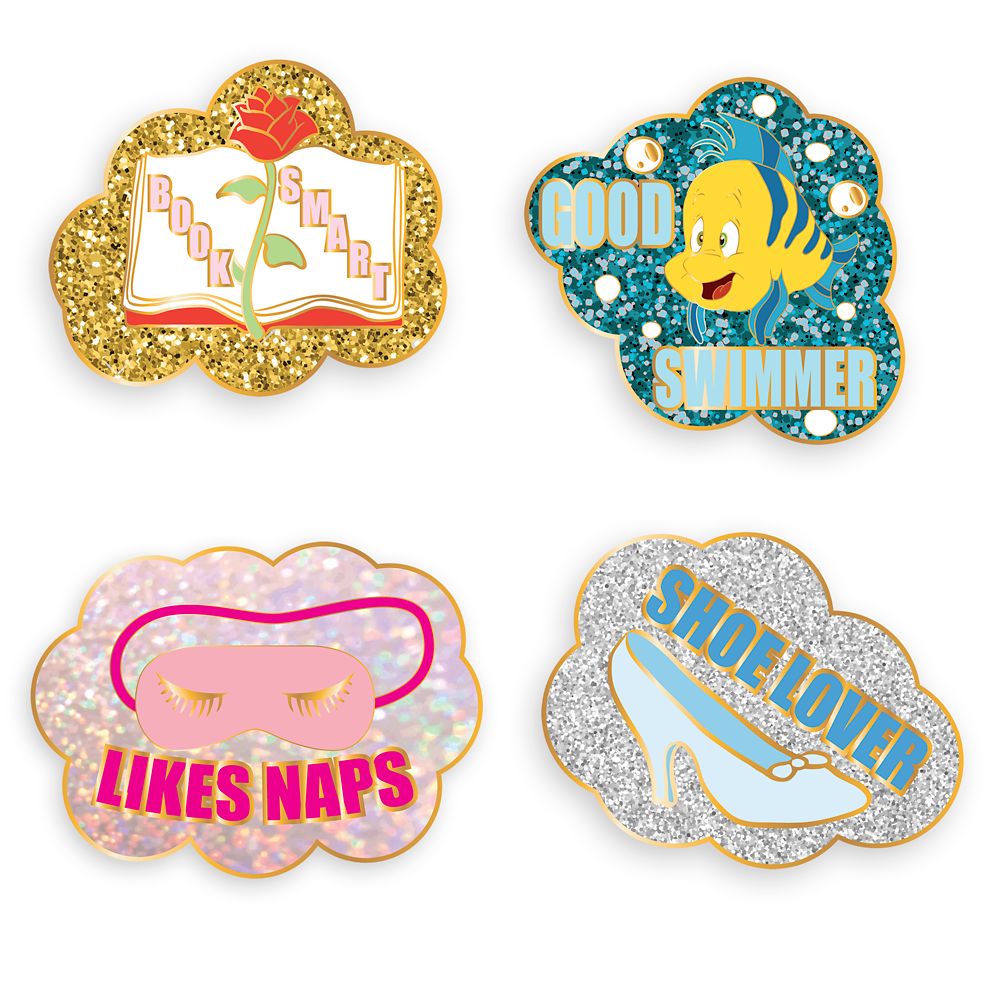 Have a Princess fan? These pins from the Disney shop would be a huge hit!
If you are new to Disney pin trading and want to jump in on the fun, here are some helpful hints to getting started on pin trading!
The pins need to be authentic Disney pins. Make sure the copyright © is on the back.
Make sure the pin is in good shape with no chips on it.
There is never any money involved. It is simply a pin for a pin.
Cast Members can always decline a request for a pin so you need to ask and not demand.
After you point to the pin you want and the Cast Member agrees, they will sanitize it and give it to you and you will give your pin in return.
In order to begin trading, it is a good idea to buy pins before you go to Disney World. A good place to look is on Ebay. Make sure they are authentic pins with the copyright on the back.
You may trade with other guests but the sanitation element will obviously be missing.
It is fun to try to focus on a certain item or set. For example, to try and get all the Disney Princesses!
Think of fun ways to display your pins at the parks and at home. There are books and bags available at the souvenir shops.
Where Can I Trade Disney Pins?
Where are the places you can find pins to trade? Pin trading locations are found throughout the Walt Disney World parks and resorts. You will find the most trading locations in the Magic Kingdom.
Magic Kingdom Pin Trading Locations
Main Street
Main Street Emporium
Exposition Hall
Fantasyland
Fantasy Fare gift Shop
Mickey's PhilharMagic Merchandise Shop
Liberty Square
Frontierland
Splash Mountain gift shop
Pirates Of the Caribbean gift shop
Tomorrowland
Space Mountain Merchandise Shop
EPCOT Pin Trading Locations
Disney's Hollywood Studios Pin Trading Locations
5 & 10 Store on Hollywood Boulevard
Disney's Animal Kingdom Pin Trading Locations
Garden Gate Gifts
Discovery Trading Post
Africa Pin Station
Disney World Resorts
The resorts have pin boards up in most gift shops
Disney Springs
Pin trading is a fun, simple way to jump in on Disney fun! Be sure to put Disney Pins on your packing list. There are 14 other things that we suggest buying before your trip – you can check out that list here!