The Disney World pin trading craze has been going on for over 20 years. Pin trading is just what you might think it is…you trade specially marked Disney pins with Cast Members or other guests.
Trading pins is a simple way to have even more fun at Disney World, Disneyland or any Disney theme parks!
Today we're going to share everything you need to know about pin trading: from the rules, where to trade them and more! Let's get started!
Until Covid hit the scene, you could find Cast Members at the Disney parks with pins on lanyards as well as other places on their person. You would ask to trade one of your pins for one of theirs that you don't already have.
Disney With Dave's Daughters is a participant in the Amazon Services LLC Associates Program. This post may include affiliate links which means I may earn a small commission if you shop using the links below at no additional cost to you. 
The days of Disney Cast Members wearing them is over (for now!) but the trading of pins is still happening. Instead of Cast Members having them on themselves, they are on Pin Boards located all around Disney World.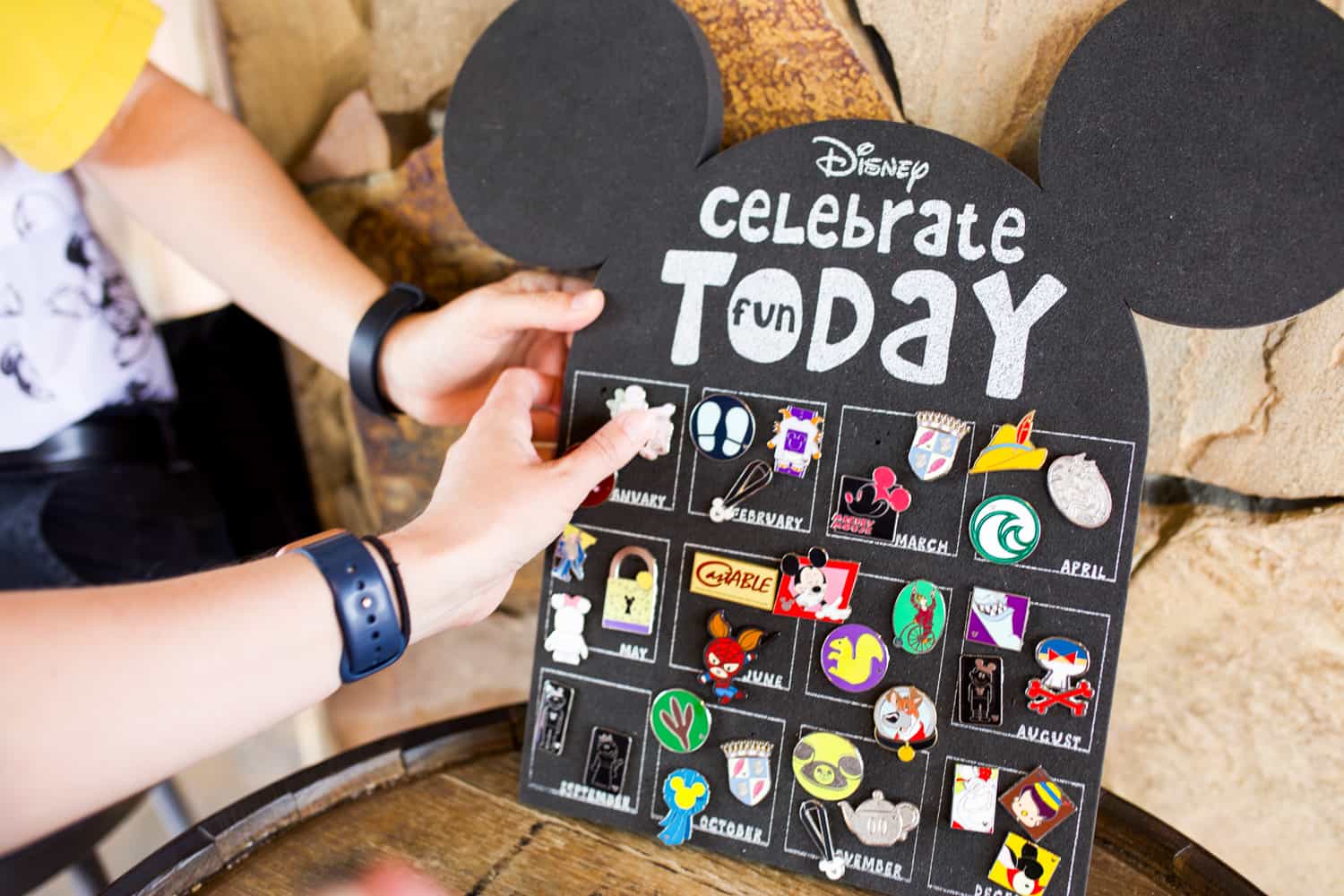 2023 Update: We are hearing that some Cast Members are starting to wear pin trading lanyards again! Keep an eye out when you are in the Disney Parks. It seems as though the pin boards are here to stay. We didn't see any cast members wearing lanyards during our trip in April 2023 but all the cast members were super helpful at all of the pin boards!
Pin trading adds to the Disney fun by interacting with the Cast Members (as well as other guests)! It's a great way to create memories and have small souvenirs that can be enjoyed when you return home from your Disney vacation.
How Pin Trading Started
Pin trading was introduced during the Millennium Celebration in 1999. Collectibale Disney pins has always been offered at the parks, but during the Millennium Celebration which lasted from October 1, 1999 to January 1, 2000 "Pin Trading" was officially announced as part of the special events.
After pin trading was announced it quickly became one of the favorite things to do for serious Disney pin traders and little kids alike!
Pin trading takes place at places like Walt Disney World Resort, Disneyland Resort, Disneyland Paris, Tokyo Disney Resort, Hong Kong Disneyland Resort and Disney Cruise Line.
8 Disney Pin Trading Rules
The pins need to be authentic Disney pins. Make sure the copyright © is on the back.
Make sure the pin is in good shape with no chips on it.
There is never any money involved with pin trading. It is simply a pin for a pin.
Cast Members can always decline a request for a pin so you need to ask and not demand. Additionally, cast members will likely not accept a pin that they already have. They don't want to have two of the same pins on their boards.
After you point to the pin you want and the Cast Member agrees, they will sanitize it and give it to you and you will give your pin in return.
In order to begin trading, it is a good idea to buy pins before you go to Disney World. A good place to look is at Disney stores. Many people say to look on eBay, however, many, many of those are fake. Take extreme caution when shopping for pins on eBay! Make sure they are authentic pins with the copyright on the back.
You may trade with other guests but the sanitation element will obviously be missing.
Disney pins have Mickey Mouse shaped backs. (Brass locking pin backs can also be bought separately.)
Disney Pin Trading Tips
Pin trading and collecting can be done any number of ways. Here's a few ideas for you to think about!
1. Focus on one set
It is fun to try to focus on a certain item or set. For example, try and get all the Disney Princesses, all 7 Dwarfs, your favorite Star Wars characters, or any of the limited edition pins!
There's also something called a mystery pin that can be fun to try to collect too. Mystery pins come in sets so you don't know what pin you're going to get when you purchase the set!
2. Display your Pins
Think of fun ways to display your Disney pin collection at the parks and at home. There are pin books and bags available at the souvenir shops.
Or just pin them on the backpack or fanny pack that you're bringing in to the park! Many people have a dedicated cork board at home to display all their Disney pins.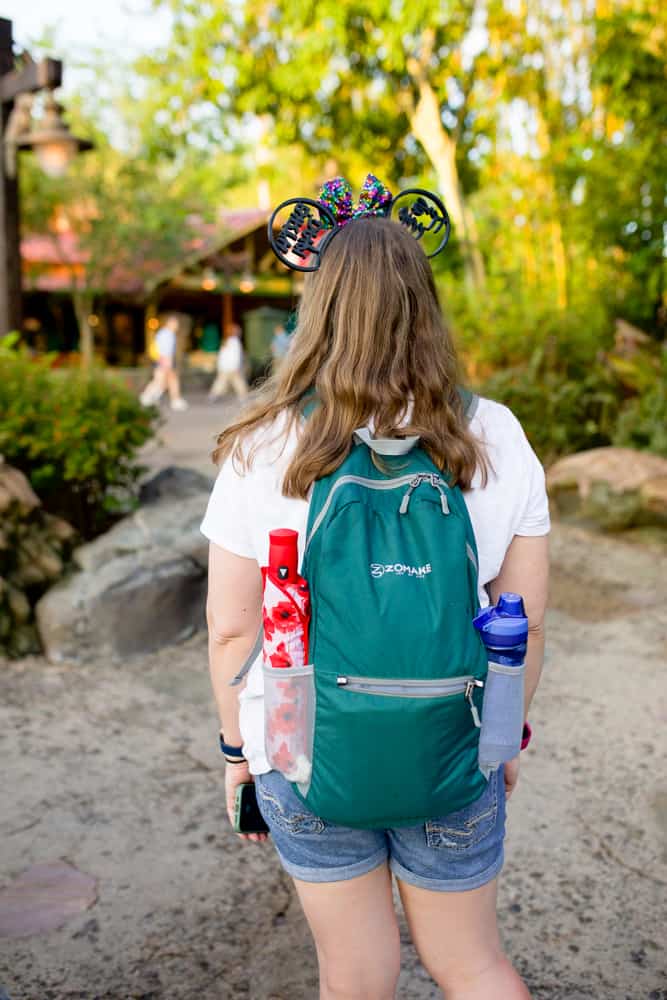 One of the most common way to display your pins is on a pin lanyard. It's also the easiest way to keep track of your pins while you are in the Disney Parks rather than lugging them in a backpack!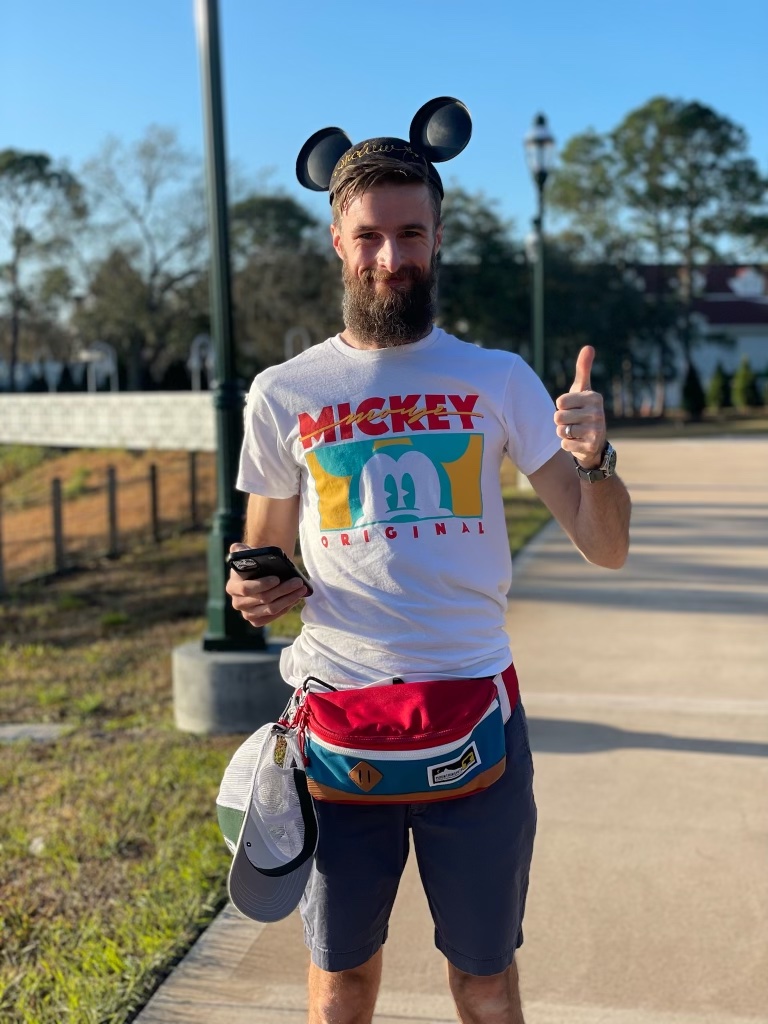 3. Buy pins before your trip.
In order for you or your kids to be able to trade pins you will need pins to start with! Pick up some new pins for birthdays or Christmas and start prepping your pin collection. Don't forget to only buy authentic Disney pins or you won't be able to trade them.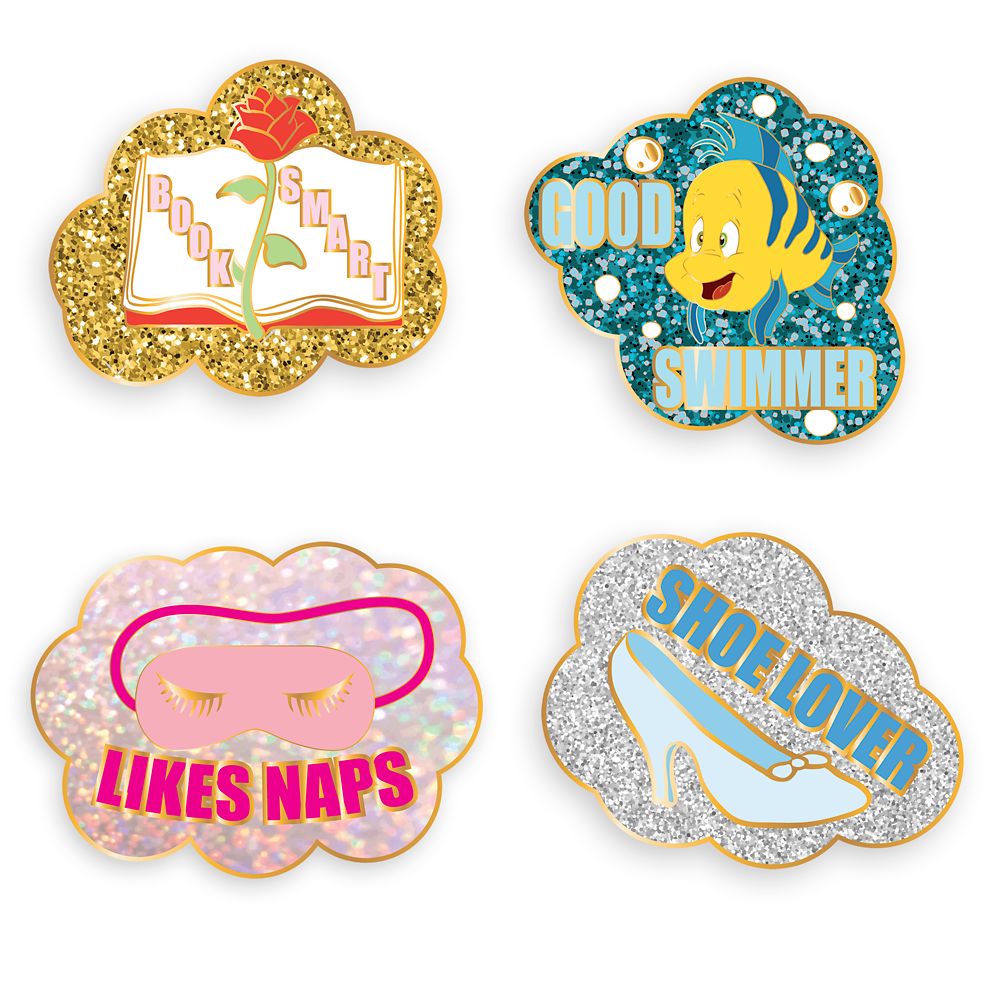 Have a Princess fan? These pins from the Disney store would be a huge hit!
If you are new to Disney pin trading and want to jump in on the fun, here are some helpful rules to getting started on pin trading!
Official Disney pins are sold individually or as sets and you can find them at the Disney store, Disney Parks, or even the Orlando International Airport!
Pin trading costs can quickly add up so it's best to start early! Most pins start at around $9 a pin. Watch out for bulk pins or super inexpensive pins as those oftentimes aren't the official certified pins and you won't be able to trade those.
Pin Trading Starter Kit
Set includes four Disney pins
Designs feature Mickey, Goofy, Pluto and Chip 'n Dale
Enameled cloisonné
Nickel finish
Disney Pin Trading 2023 backstamp
Mickey icon pin backs
Lanyard with 2023 logos and park icons pattern
Metal loop on lanyard for pin trading card, pouch or medallion (not included)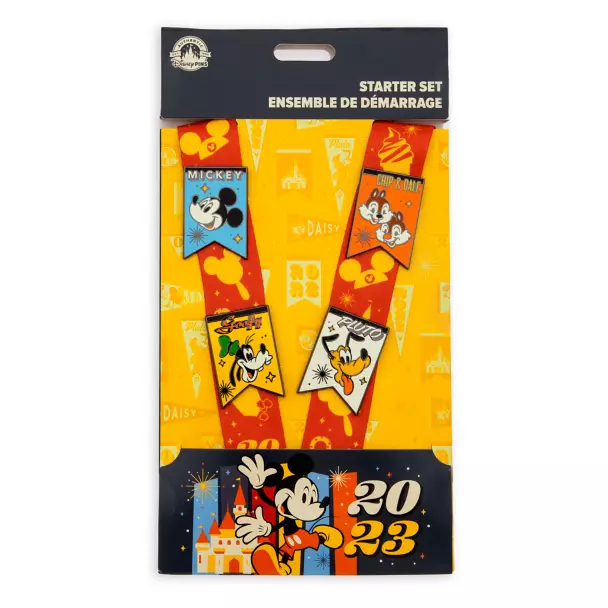 We earn a commission if you make a purchase, at no additional cost to you.
4. Find Hidden Disney Pins (also known as Hidden Mickey Pins)
Hidden Disney Pins are pins that have a tiny Mickey Mouse head silhouette on it. You can find these special pins with Cast Members. Walt Disney World recently changed the name of these pins from Hidden Mickey Pins to Hidden Disney Pins.
The new Hidden Disney Pins represent the wide variety of pins available in these special collections only available from Disney Cast members.
Where Can I Trade Disney Pins?
Where are the places you can find pins to trade? Pin trading locations are found throughout the Walt Disney World parks and resorts.
One of the best places to trade pins at Magic Kingdom. Why? Because that's where you will find the most trading locations!
Pin Trading Locations Magic Kingdom
There are 8 different pin trading locations at Magic Kingdom. You will find them:
Main Street Emporium
Town Square Exposition Hall
Fantasy Fare gift Shop
Mickey's PhilharMagic Merchandise Shop
Memento Mori (near the Haunted Mansion)
Briar Patch (Splash Mountain gift shop)
Pirates Bazaar (Pirates Of the Caribbean gift shop)
Space Mountain Merchandise Shop
Hidden Pin Locations at Magic Kingdom
We've heard of a few hidden pin trading locations (but can't confirm for ourselves yet!). Here's a few secret places to check:
Chapeau Hat Shop (ask a cast member to see their pin hit)
Frontierland Trading Post (go to the back counter where you will see a pin trading board)
Big Top Gift Shop (ask a cast member to "see the popcorn")
Pin Trading Locations EPCOT
Pin Trading Central underneath Spaceship Earth
Hidden Pin Locations at Epcot
Rumor has it you can also trade pins at World Traveler at International Gateway
Pin Trading Locations Hollywood Studios
5 & 10 Store on Hollywood Boulevard
Pin Trading Locations Animal Kingdom
Garden Gate Gifts
Discovery Trading Post
Africa Pin Station (Harambe Village)
While you are in Disney's Animal Kingdom head over to The World's Largest Pin Truck! You can view "pins of extinction" and learn about the history of pin trading at Walt Disney World. You cannot purchase or trade at this location but it is worth a stop! The World's Largest Pin Truck is parked outside Chester & Hester's Dinosaur Treasures in DinoLand, U.S.A.
Disney World Resorts
The resorts have pin boards up in most gift shops. If you don't see one out on display feel free to ask if they have one. Some shops don't leave their pin boards out on display.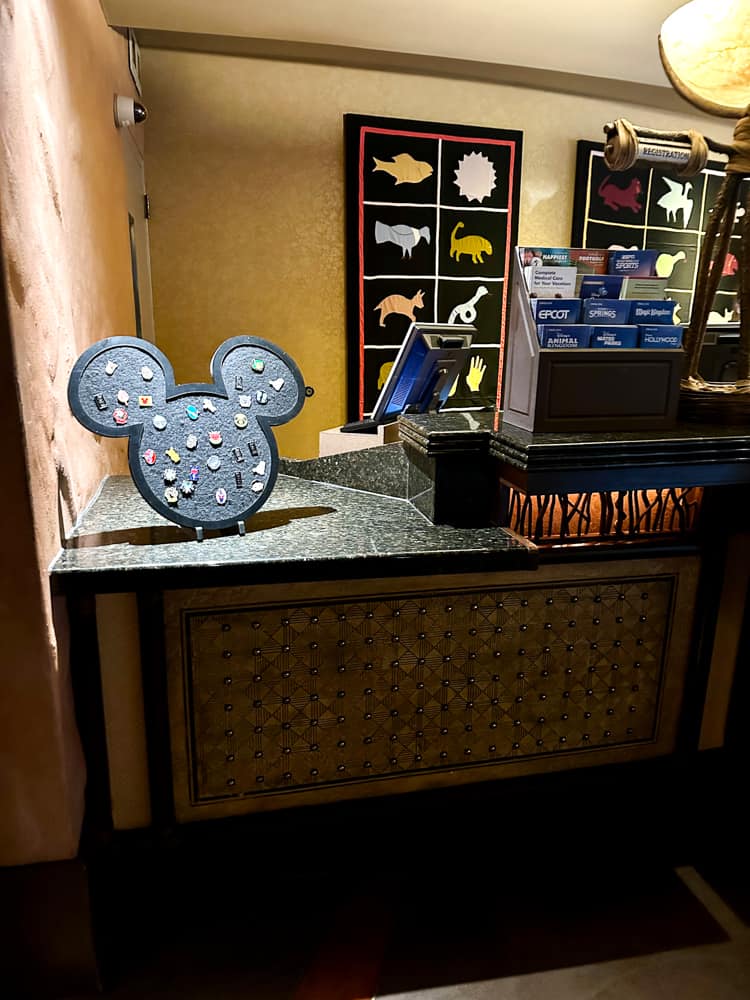 Disney Springs
Mystery Trading Boxes
New to Disney are mystery trading boxes and Mickey themed boards! Warning – many people who have done the mystery boxes don't love them since you have no idea what pin you're going to get.
Here's how it works.
The mystery trading boxes have 24 small drawer around a board. You'll hand the cast member a pin you want to trade and choose a numbered box. The cast member will open the box and hand you the mystery pin!
It's a little bit excitement and mystery and anticipation all wrapped into one!
The other new board is the Mickey-themed boards. These boards have all the pins displayed that are available for trading.
If you want less of a surprise and the ability to choose exactly what pin you're going to get, choose the Mickey board!
Where to purchase pins at Walt Disney World
You can purchase pins at the following locations:
Disney's Pin Traders at Disney Springs
Frontier Trading Post at Magic Kingdom park
Pin Traders – Camera Center at EPCOT
Discovery Trading Company at Disney's Animal Kingdom theme park
Celebrity 5 & 10 at Disney's Hollywood Studios
Disney Pin Trading Terminology
With how serious some people are about their pin trading, you better believe there's some specific terminology attached to it! If you find yourself trading with an expert pin collector you may want to have these terms in the back of your mind.
AP – Artist Proof. A small run (typically 24) of pins to showcase an artists work to see if people will buy/trade it
COM – Character of the Month. A month dedicated to a specific character (what's YOUR favorite character?).
Grail – Holy Grail. A pin that's highly sought after.
HTF – Hard to find. A pin that you can't find very often.
LE – Limited Edition. Some pins are part of a limited run and are harder to find. There's only a limited number of them (for example LE 100 means only 100 pins were made).
LR – Limited Release. Pins were part of a limited release but there's not a specific number of pins made like LE.
NFT – Not for Trade. A term used when a pin you or someone else has will not be traded.
OE – Open Edition. This refers to pins that have several copies available.
Zap – when a pin trader send an additional pin free of charge.
Pin trading is a fun, simple way to jump in on Disney fun! Be sure to put Disney Pins on your packing list. There are 14 other things that we suggest buying before your trip – you can check out that list here!
Want in all the secret hidden things to do at Disney? Check out this post!