Disney World is full of secrets. It seems like Walt Disney snuck all sorts of hidden gems and fun things to notice into the Disney Parks! The more you look, the more you see.
For example, you might notice that Cinderella's castle is actually much shorter than it appears – Disney used forced perspective to do that! The Walt Disney Company seems to have a blast adding little secrets into all their products.
These hidden gems – sometimes called Easter eggs – even show up in Disney movies. Disney Characters seem to pop up in different movies! Did you know that Rapunzel and Flynn make a cameo in Frozen?!
This post is dedicated to some the things you might miss or didn't know existed at Disney World. We are also slipping in some, "Wow, I never knew that!" at Disney World because you can never have your brain filled with enough Disney magic!
We are staying away from the more obvious things like Hidden Mickeys or the tunnel system under the park and focusing on lesser known things you can tuck away for your next trip. We hope these tidbits add some extra magic to your next Disney Vacation!
41 Hidden Things To Do At Disney World
1. Haunted Mansion Spooks at Night
If you go by the Haunted Mansion at night (located in Liberty Square in Disney's Magic Kingdom), look up in the upper-floor window and you will see happy haunts dancing around the room.
If you don't see them right away, just wait a bit and you will. This is one of the many Magic Kingdom secrets!
Photo Credit Alexis Larcy
2. The Haunted Mansion Stretching Room Doesn't Really Go Down
Pay close attention when you are in the stretching room on this attraction. This one has baffled us for a long time, probably because at Disneyland, the stretching room really does go down – It is an elevator.
But not so at Disney World. The ceiling and portraits stretch up but you are staying in the same spot. Spooky huh? You can find out more about the Haunted Mansion in Disney World here.
3. Listen In To a Conversation On A Phone
If you go down Main Street, USA be sure to stop into the Chapeau Hat Shop. Look around and you will find an antique phone.
This is not just a prop! Go ahead and pick it up and you will hear a mother and daughter's conversation.
This phone was originally in the Main Street Market House which was designed to look like a turn of the century grocery store!
4. Free Cup of Ice Water
There are not many free things at Disney World, but here is one you can count on! If you go to any counter service location in the parks and ask for a cup of ice water, they will give it to you FREE.
No need to plunk down the four bucks for a bottled water when you can get this completely free. Also, ask for a large cup! Many of the kiosks and walk up food locations will also give you free glasses of water.
We would get a few and fill up our water bottles!
Keep an eye out for a self serve water station at the Backlot Express in Disney's Hollywood Studios! There is no reason not to stay hydrated on your trip!
5. Magic Kingdom Opening Ceremony
Another reason to get out of bed and get to Magic Kingdom early is for the "Let the Magic Begin" opening ceremony!
As you make your way down Main Street USA to the front of the Cinderella Castle, you will hear the sound of a trumpet fanfare leading into a short opening ceremony. You will see Mickey Mouse and experience some special Disney opening magic. You don't want to miss it!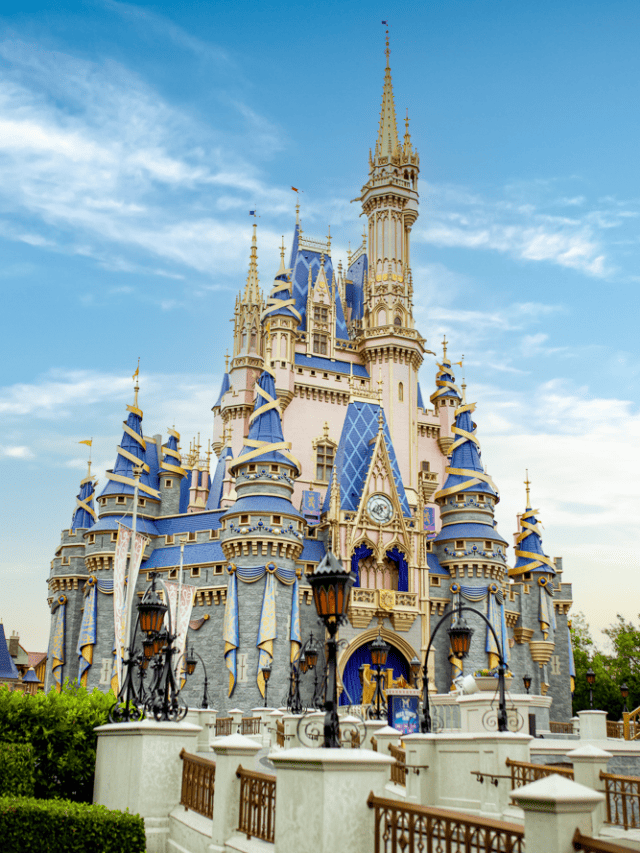 6. Magic Kingdom Kiss Goodnight
Every night in the Magic Kingdom, about 30 minutes before the park closes, you will hear When you wish Upon a Star played and the Cinderella Castle twinkling with pixie dust signifying it's almost time to leave for the night.
This is mostly visible from Main Street.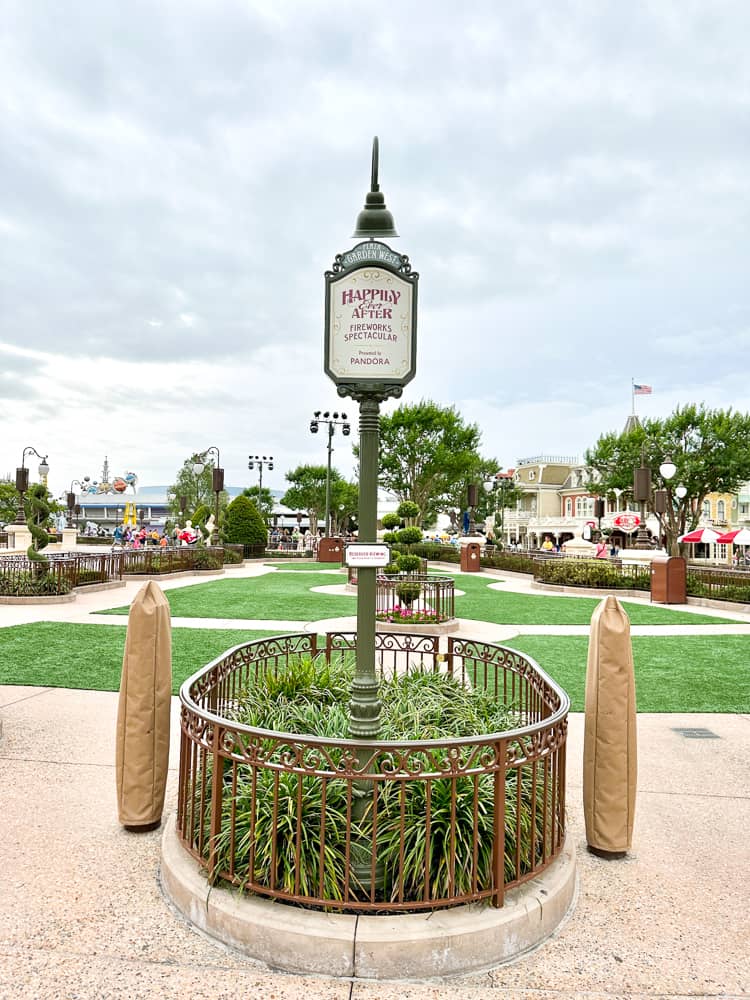 7. Free Soft Drinks
Club Cool in Epcot is the place to be if you are thirsty and like soda! Coca-Cola sponsors a sampling of different soda flavors from around the world and it's totally free. This is a great place for the whole family to enjoy!
(Did you know that you will never find a Pepsi in Walt Disney World? Find out why here.)
8. Expedition Everest is a Giant Hidden Mickey
Ok, so we are going to lie just one time and get it out of the way. We told you at the start of this post we weren't going to tell you about hidden Mickey's but we couldn't resist on this one!
Expedition Everest is in the shape of Mickey Mouse's head with the coaster track being the ears. Google aerial view of Expedition Everest and you will clearly see it.
Find even more Hidden Mickeys on this post!
9. Boy Chokes a Chicken
What? Next time you go on It's A Small World, check out this crazy thing when you go through Mexico. You probably missed it all these years but there is a young boy choking a chicken.
When you think of It's a Small World, maybe you are like us and don't think of such violent acts while singing the iconic happy song.
10. Get a Haircut
If you get to Disney World and your hair is a bit too long, you can always stop in to the Harmony Barber Shop on Main Street USA and get it taken care of.
Actually the price isn't outrageous and they give you some cool parting gifts but do you really want to spend precious Disney World time getting a haircut? Your call!
Photo Credit Alexis Larcy
11. Secret Shopper Pass
There is a way you can get into one of the Disney World Parks without a pass for free! Don't get too excited, there are some limitations. First of all, it is only for 1 hour. If you go over the hour, you will pay full price for a park ticket. Second of all, it is to be used for shopping.
There are souvenirs that can only be purchased at the parks so Disney has made it possible to get in and get them with this pass. Interested? Visit Guests Relations and find out how to get it.
12. I'm Seeing 498 In Your Animal Kingdom Future
If you walk around Animal Kingdom, try looking for the number 498 around the park. On Highway signs, license plates etc… The significance?
It's a reference to Animal Kindom's opening date. April (4) 1998! You will love looking for these numbers in hidden details in this park.
Fun tip: Play I-spy with your kids! Whenever someone finds "498" somewhere in the park do a cheer for that child. If you are more competitive like us, keep track of who finds the most "498" things in the park.
Whoever finds the most gets to choose a snack from the Animal Kingdom before you leave!
13. Red Hand Prints
As you leave Avatar Flight of Passage, don't miss the three red hand prints with initials below them – JC, JL, and JR.
They were molded there by James Cameron who was the mastermind behind the Avatar film, along with it's producer, Jon Landau, and the lead Imagineer for Animal Kingdom, Joe Rohde. If you love Avatar give those handprints a high five!
We tried to find these on our last trip but we couldn't! Someone told us there are multiple exits and have to exit on the right door to be able to see them.
Photo Credit Alexis Larcy
14. The Tower Of Terror's Inspector is the Devil
Next time you ride the Twilight Zone Tower of Terror, look for an inspection certificate on the wall near the elevator. You will see an inspection certification that is signed by a guy named Cadwallader.
This name is taken from a Twilight Zone episode called 'Escape Clause" and he turns out to be the devil!
A couple other fun tidbits from this certificate – the last inspection date is October 31, 1939 – the night that lightning struck The Hollywood Tower Hotel. The certificate number is 10259 – the date that The Twilight Zone first aired (October 2, 1959). We love all the unique things Disney has put into the details of their attractions. It literally feels like a scavenger hunt!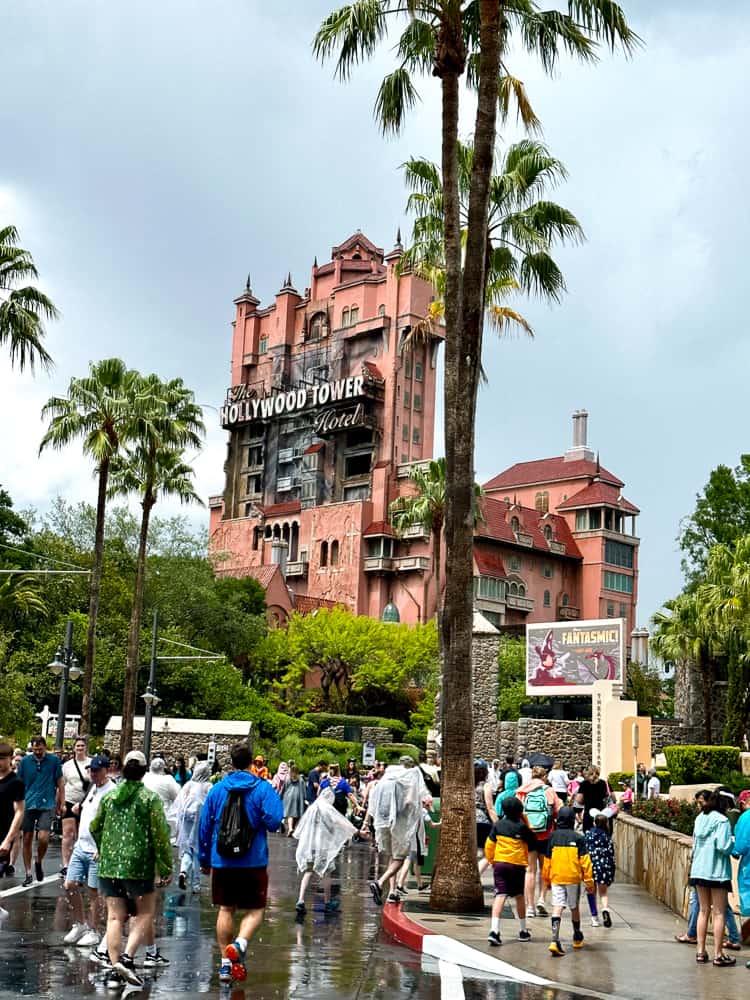 Did you know you can….
Jumping into something a bit different – we'll call this section "I Didn't Know I Could Do That!" Truth be told, these all cost extra money, but if you are looking for some ways to splurge on you trip you may want to consider some of these lesser known options. These are fun options if you are going on an adults only Disney trip!
15. Ride a Car on the Water
When you spend some time at Disney Springs, make sure you take the tour in an Amphicar (note: this will cost extra). It's great fun on this convertible car/boat running around the Sassagoula River for 20 minutes.
16. Scuba Dive or Snorkel with Nemo
For under $200, if you have a scuba certification, you can scuba dive in the Epcot saltwater aquarium. If you don't have scuba certification, you can snorkel with Epcot Seas Adventure, Aqua Tour or Epcot Seas Adventure – Dolphins in Depth.
17. Pet Dolphins
Also in Epcot and also under $200 you can hang out with dolphins in waist-deep water while taking in backstage information on how the Disney staff takes care and trains the dolphins.
18. Get Cakes Delivered
You can get a Disney Cake or cupcakes delivered to your Walt Disney dining reservation or your hotel room with just a few days notice. Amorette's Patisseri will prepare an amazing cake just for you or Sprinkles Cupcakes will deliver one of their world-famous cupcakes right to your reservation! What can be sweeter than that!
19. Eat with an Imagineer
If you have every wanted to pick the brain of a real life Imagineer at Disney World, you can! Disney offers dining experiences with an Imagineer at certain Disney restaurants for a fee.
20. Eat with an Animal Specialist
For a fee you can dine with an Animal Kingdom specialist and ask questions about animal care, conversation and a host of other things you would like to ask. Disney calls it an "Untamed" lunch at Sanaa in Disney's Animal Kingdom Lodge.
Ok back to some of the hidden gems and fun things to notice in the Disney parks!
21. Another Contemporary Hotel Perk
As if staying at the Contemporary Resort isn't cool enough, here's another reason to want to stay there. The nightly fireworks are incredible from this location! Think about it. You can put the kids in their jammies and watch the free fireworks while they pipe in the music.
If you happen to splurge and stay in a club level room you can enjoy those fireworks with a complimentary glass of wine or beer! The Contemporary is one of Disney's deluxe resorts, so you also get the option of staying late at the parks for Extended Evening Theme Park Hours!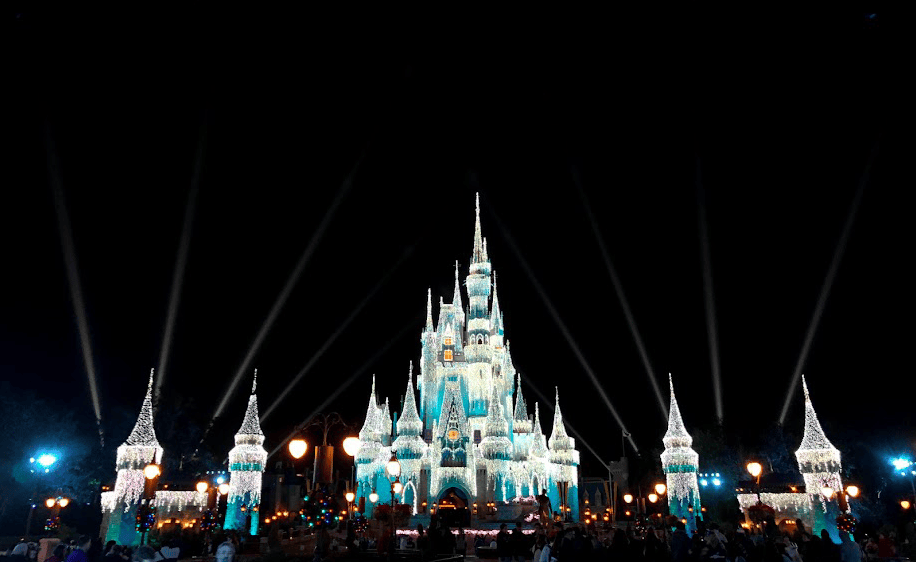 Photo Credit Alexis Larcy
22. Cinderella's Crown
If you lean down in front of the Cinderella Fountain in the Magic Kingdom just right, you will see her crown go on her head from the background vine of flowers. Try to take a video with your phone!
This is one of those fun gems that are hidden in plain sight. It is easy to just walk right past and not know to stop!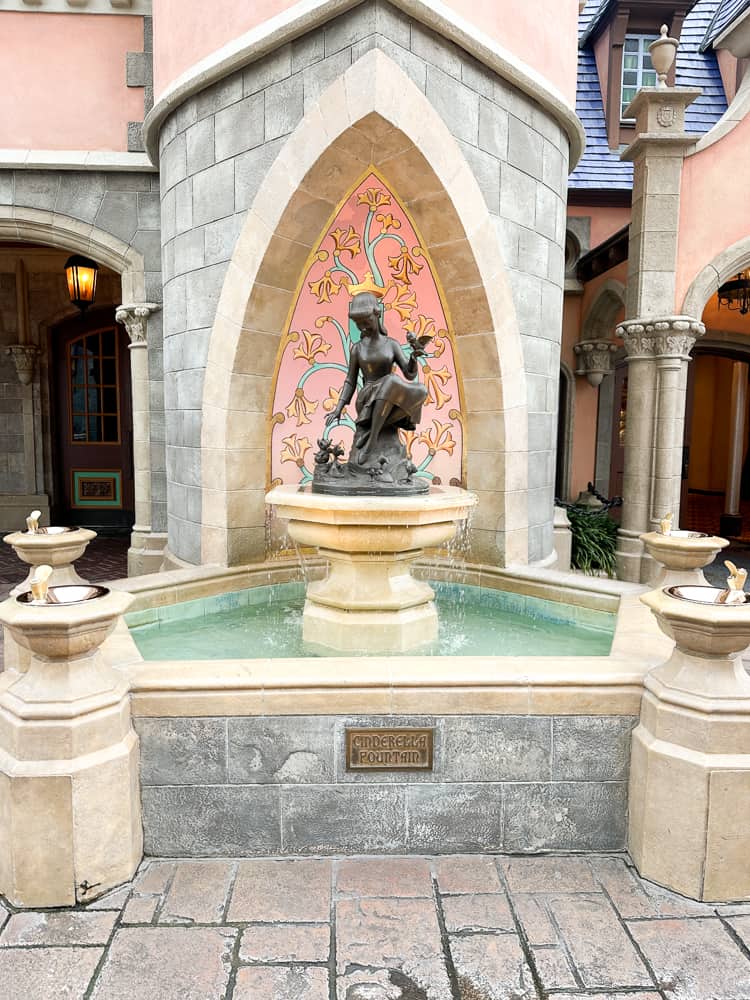 23. Coconut Mail
Believe it or not, you can mail a coconut to a buddy from Disney World. It's not just any coconut. It is real, but it's got writing on it about Disney World. You can get the coconut at three different locations at Walt Disney World.
The gift shop at Disney's Caribbean Resort sells them, as well as Boutiki at Disney's Polynesian Resort and Plaza del Sol Caribe Bazaar at The Pirates of the Caribbean. If you stop at the front desk at your hotel they will help you get it in the mail!
24. Pirates in Stalemate
When you are on the Pirates of the Caribbean boat ride in Adventureland, you will notice two skeleton pirates playing chess. The imagineers had a great idea to put the chess game in a stalemate so the pirates are stuck in an unending game for the rest of their lives or as you see them, death. "Yo ho yo ho a pirates life for me!"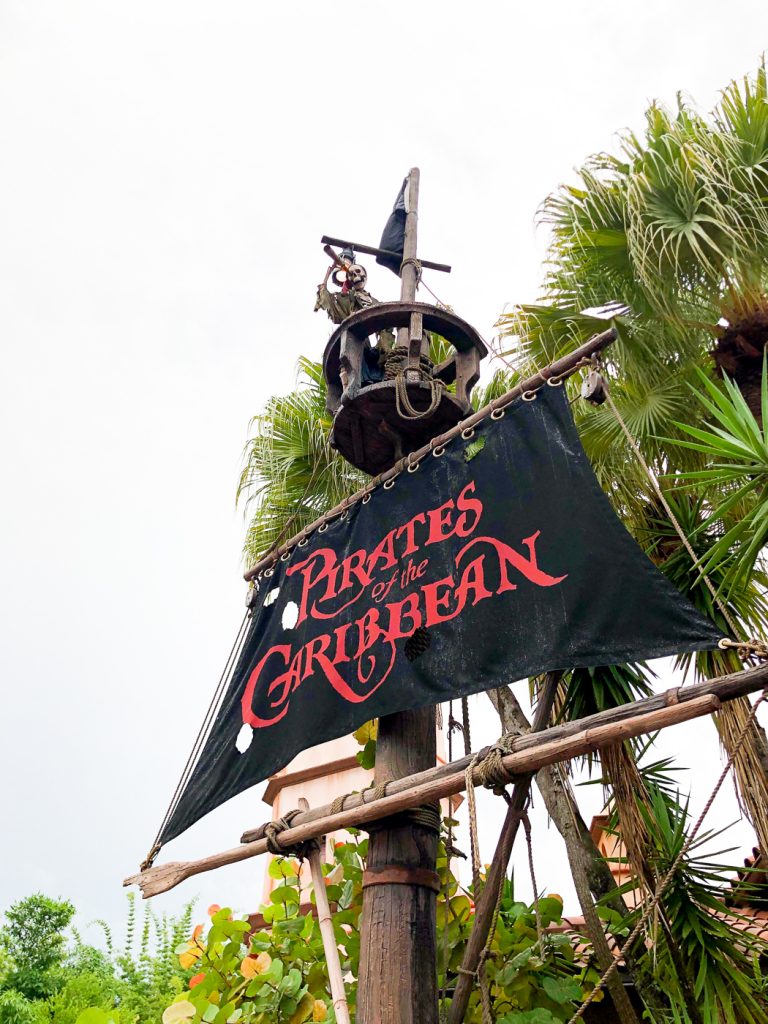 25. The Robin Escaped from the set of Mary Poppins
Well, not actually the same robin, but when you go on Carousel of Progress the robin in one of the scenes is there because of Mary Poppins.
The original Disneyland Carousel of Progress was being made about the same time as Mary Poppins the movie was being filmed and Walt used it in both places, thus it was replicated for Disney World.
26. 13 minute wait
Next time you are thinking of going on the Tower of Terror or Haunted Mansion rides and you see on the sign "13 Minute Wait".
DON'T WAIT! That really means there is no wait at all and you can get right on! The Disney employees love to have some fun and they often let us in on it!
27. Again with the 13's
At the Liberty Tree Tavern in Liberty Park (Magic Kingdom) there are 13 lanterns hung on an oak tree which represent the 13 colonies of the USA. See if you can find all of them! Directly behind the oak tree is the Hall of Presidents.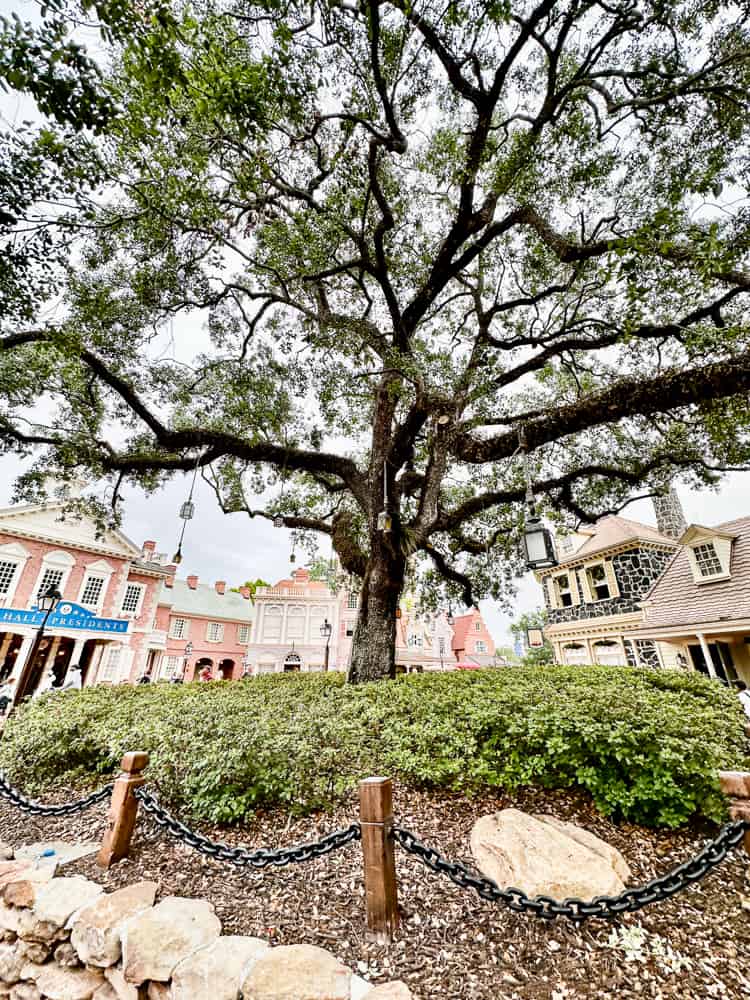 28. Finding Mr. Banks
If you go to the United Kingdom Pavilion in the World Showcase, look at the coat rack in the library in the Toy Soldier shop.
There you will find a tied up bundle that it is addressed to Mr. Banks, 17 Cherry Tree Lane, London. If you are a Mary Poppins fan you know exactly who lives at that address!
We tried to find this one too but couldn't! We asked and they said the room gets rearranged a lot so they didn't know where it was moved to!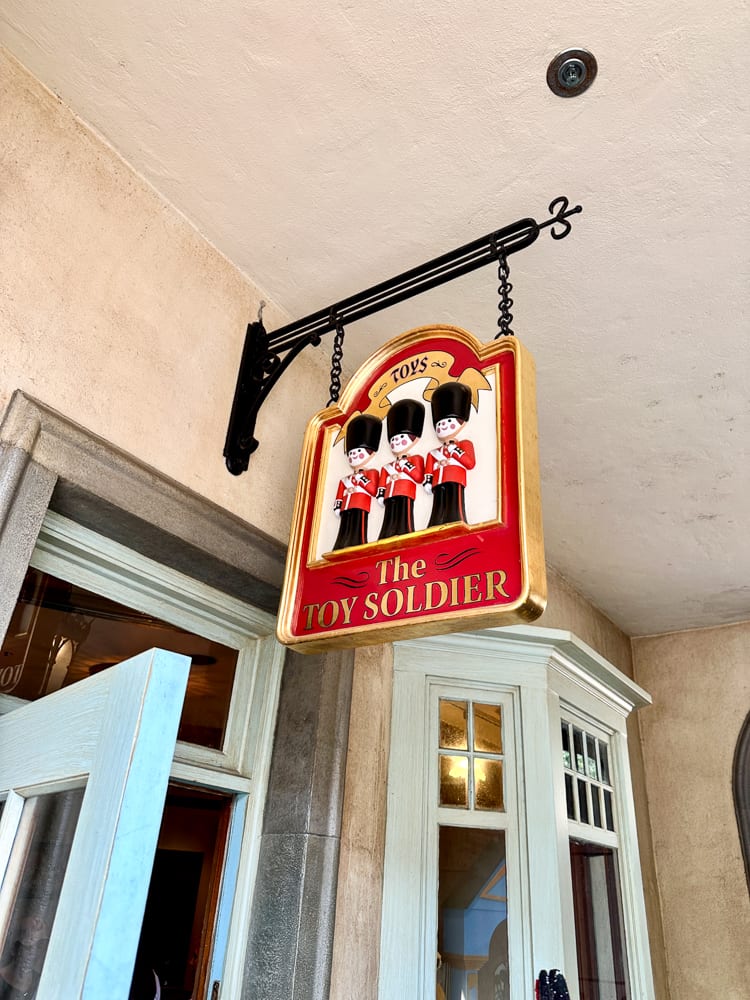 29. Hey!……..hey
If you stand in the middle of the temple at the China Pavilion and say something, it will echo back to you because it was built acoustically perfect!
Try to whisper and see what happens. Center stage in the pavilion is the ½ scale replica of Beijing's gorgeous Temple of Heaven.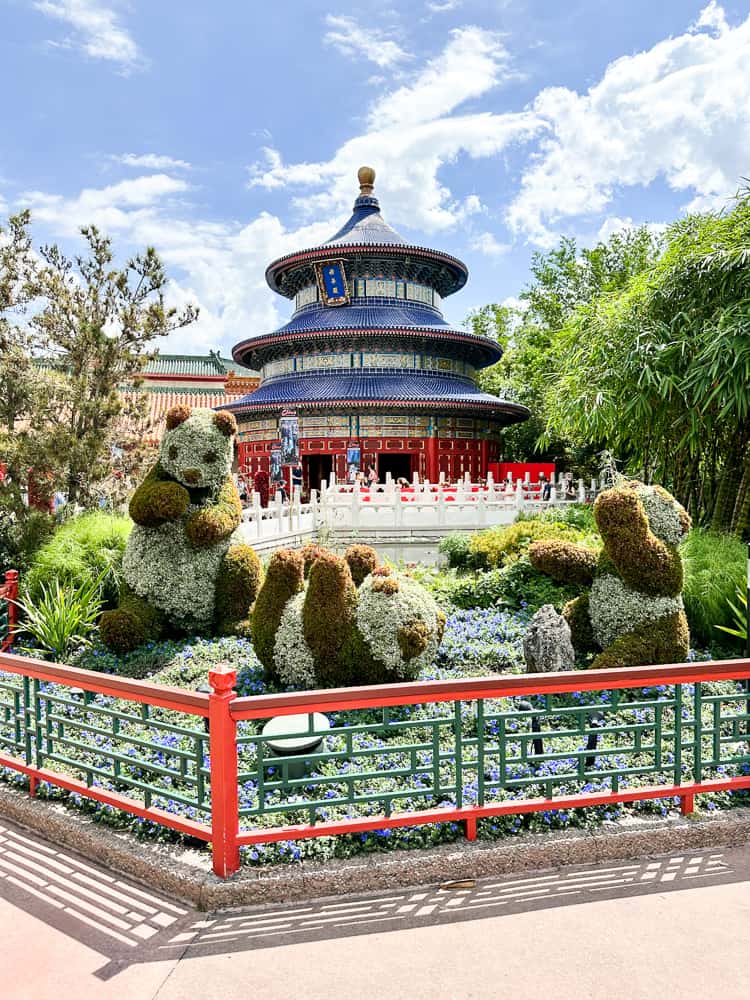 30. Top Shelf Seating
There are some attractions at Disney World where if you ask, they will give you a certain seat. (You may need to let some people go behind you first to make it happen).
One of the best places to take advantage of this is on Soarin! in EPCOT. Ask to sit in the very front row. If you sit in those seats you have a clear view without feet dangling down in front of you.
Photo Credit Alexis Larcy
31. Hold it in Liberty Square
If you got to go to the bathroom, make sure you aren't in Liberty Square because there are no bathrooms available for you to use! Disney did this to mimic the time period.
The good news is if you are eating at the Rose and Crown British Pub in the UK, you will have access to one. Whew! Just remember, reservations are required to eat in the restaurant.
32. Hidden Paint Brush
When you are on Tom Sawyer's island with your small children and you happen to find a paint brush, turn it into a Cast Member and you will get a special certificate.
33. Turning Metal into Straw
When you are standing in line for the Jungle Cruise, look at the roof of the small hut. You will think it's made of straw but it is actually metal!
34. PeopleMover Surprise
When you are on the Tomorrowland Transit Authority PeopleMover and going through the Space Mountain attraction, listen closely to the announcer.
He will say "Paging Mr. Morrow, Mr. Tom Morrow. Please Contact Mr. Johnson in the Control-tower to confirm your flight to the moon." The People Mover is a must ride for our family – you get a break from your feet and a fun view of Tomorrowland!
35. The Mexican Pavilion is Always Twilight
If you walk into the Plaza de Los Amigos you will find that the lighting is dimmed. Why is that? This is the time that historically Mexican family and friends gather for hanging out and socializing. The World Showcase is full of hidden gems!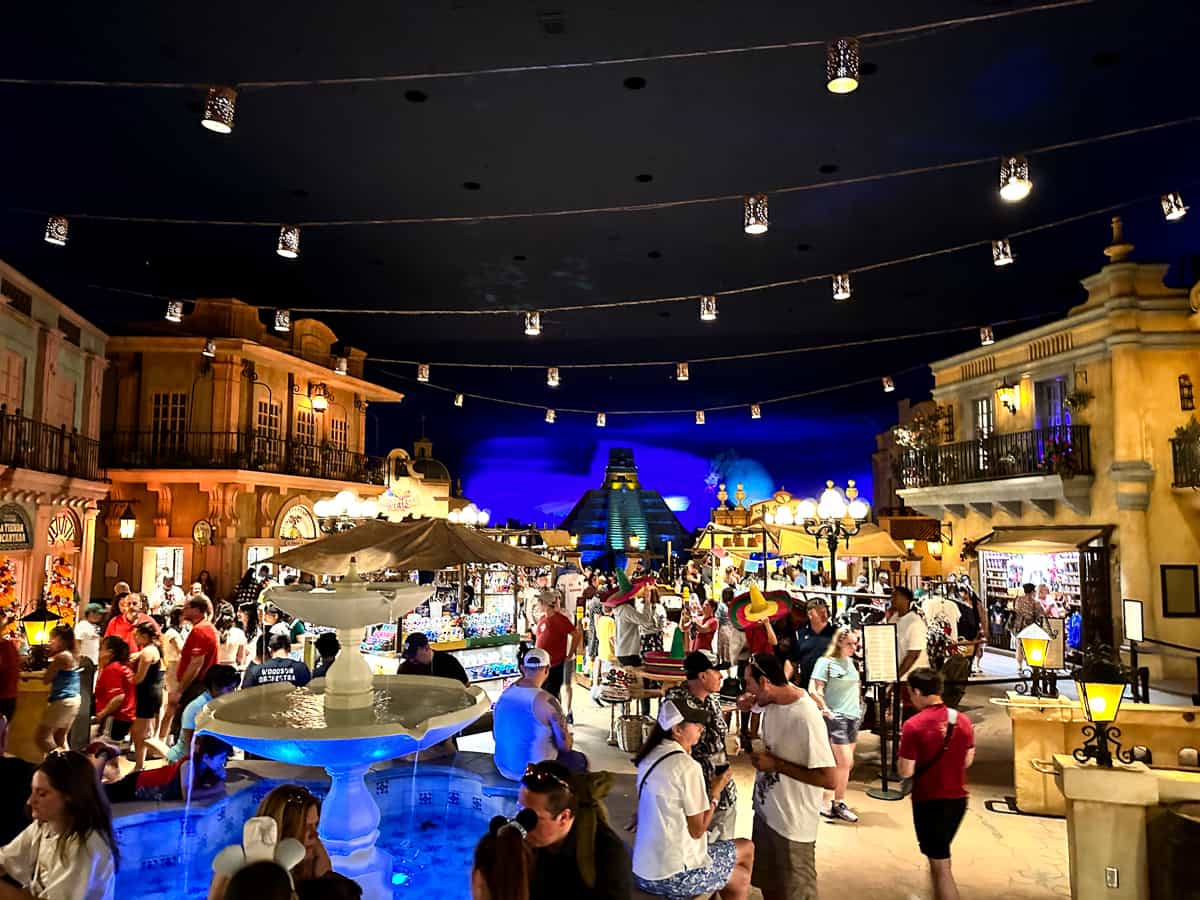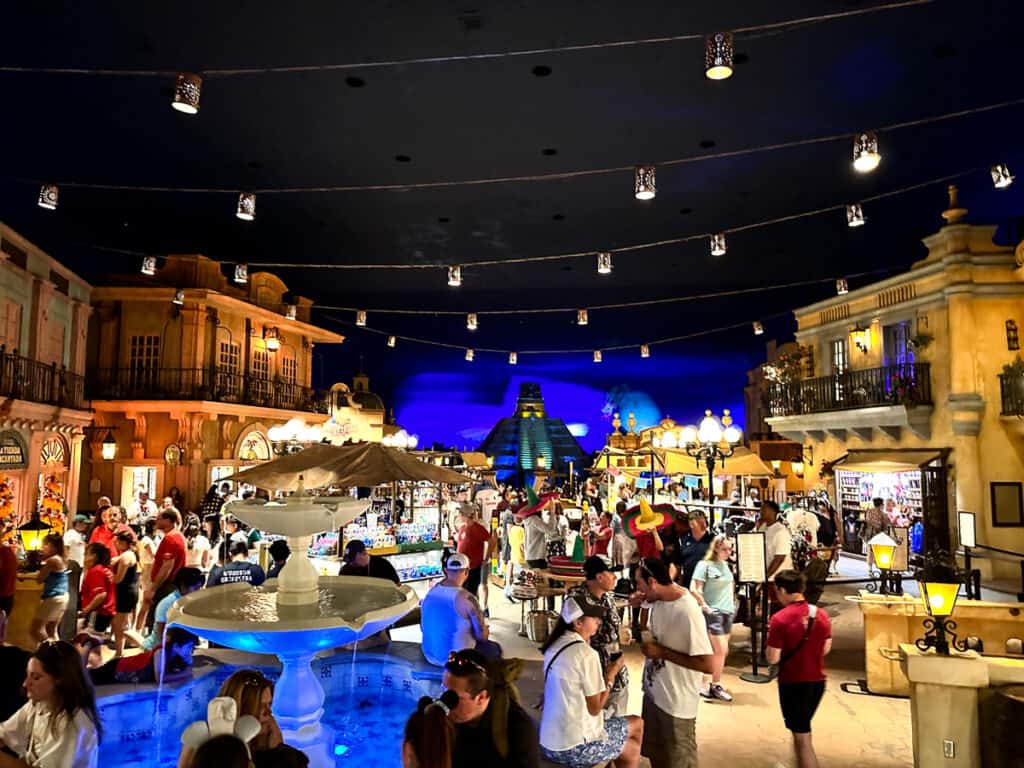 36. Visit a German City in Epcot
Well, it's not a full size city but there is a cool miniature train village at the Germany Pavilion in Epcot. It is easy to miss but make sure you take this in!
Fun tip: If you are visiting during the Festival of the Arts the miniature city might be decorated with the same items as EPCOT!
37. I Didn't see an Elevator
When in the America Pavilion in EPCOT, there is a hidden elevator in colonial America because at that time there were no elevators…makes perfect sense to us.
There is a real working elevator hidden behind what looks like a door. This elevator brings people who are in a wheelchair up to the second floor to watch the American Adventure.
Tip: If someone in your party needs to use this secret elevator, arrive 15 minutes early to the show.
38. Eiffel Tower is Tiny
When you get to France in Epcot you will see a replica of the Eiffel Tower. Once again through the magic of Disney's forced perspective it gives you the optical illusion that it's a 1000-foot tower but really it's 1/10 in scale.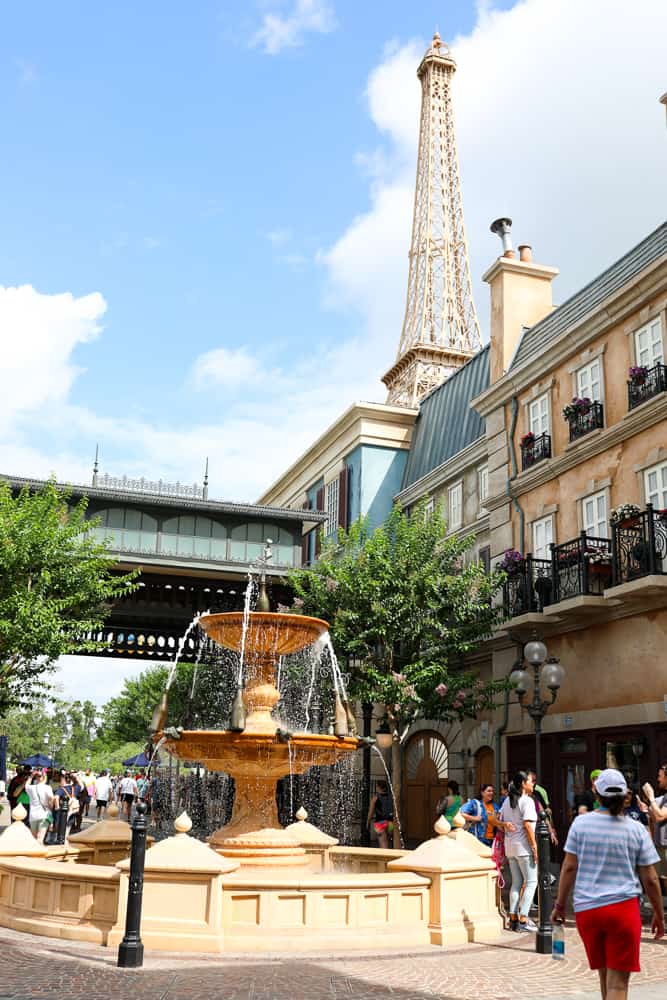 39. Custom License Plates
On the Rock 'N' Roller Coaster starring Aerosmith in Disney's Hollywood Studios the limos have custom license plates that are pretty cool. Check them out: UGOBABE, 1QKLIMO, H8TRFFC, 2FAST4U.
Each car is paired with a specific Aerosmith song! You can find out which license plate goes with each song here.
40. Hidden Key
In Jim Henson's Muppet Vision 3-D (located in Disney's Hollywood Studios), there is a sign that says that that the ticket seller has stepped out and will be back in 5 minutes.
It also says there is a key under the mat. Lift up the mat to see if there is really a key there! This is especially fun for kids.
41. Watch Out Indy!
When you go to the Indiana Jones Epic Stunt Spectacular (Hollywood Studios), you will see everyone's favorite scene of the rolling boulder that almost crushes Indy.
The boulder is really made of rubber and you can watch the crew rolling it back up in place. This is a really fun show and we highly recommend watching it!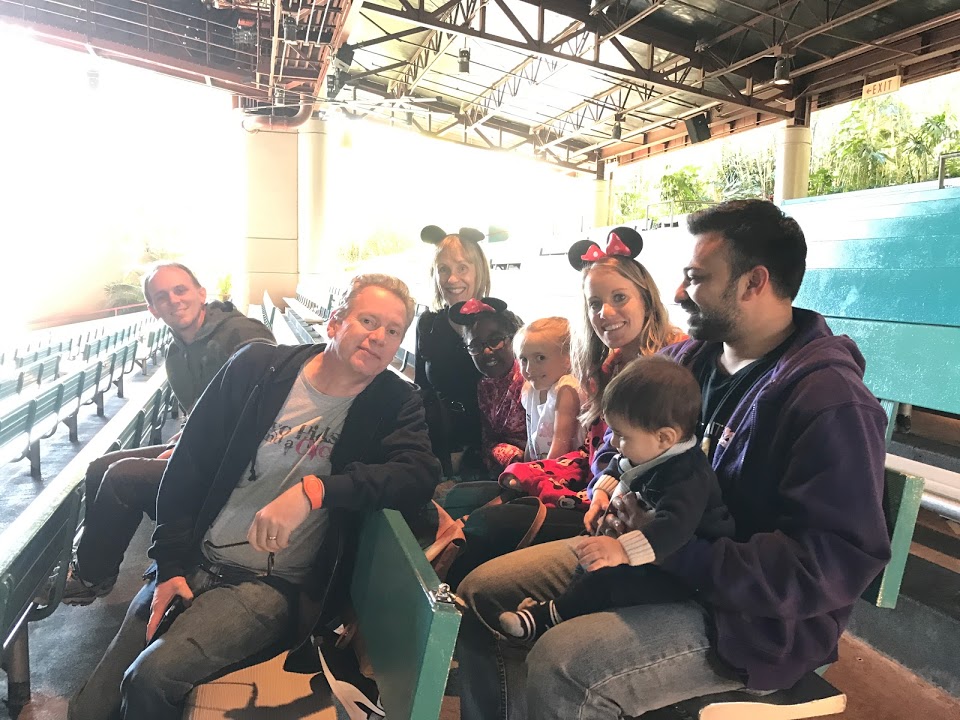 These 41 hidden things to do at Disney World are a great way for Disney fans to add some extra magic to your trip! Guests of all ages will have fun looking for ghosts, hidden keys, and trying to decide if what you are seeing is real or an optical illusion!
Disney World secrets are part of the fun of being on The Walt Disney World property! They make the happiest place a little more happy and a little more magical.
One of our favorite Disney secrets is that you can often see Tinker Bell flying out of Cinderella's castle during the evening fireworks! And speaking of flying, you might want to consider a helicopter tour of Disney World!
Pin trading isn't a Disney secret, but its a bit of fun that more people should consider participating in! Find out more about pin trading here – we will tell you where all the locations are and how it works!
If you are looking for more fun tidbits about Disney, be sure to check this out our Disney Trivia posts. For example, did you know that the American flags on Main Street USA are missing a star? Find out why here!