Epcot is a unique theme park at Walt Disney World. It has fewer rides than some of the other Disney Parks, but definitely has plenty to see and do. Many people overlook Epcot and put it on there "if we have time" list.
We think visiting Epcot should be on your "must do" list – especially if you happen to be visiting the Disney Parks without children! While the list of "things to do" in Epcot is smaller than, say, the Magic Kingdom, there is still plenty to experience.
The World Showcase has plenty to do, and many of the attractions throughout the park are hidden gems.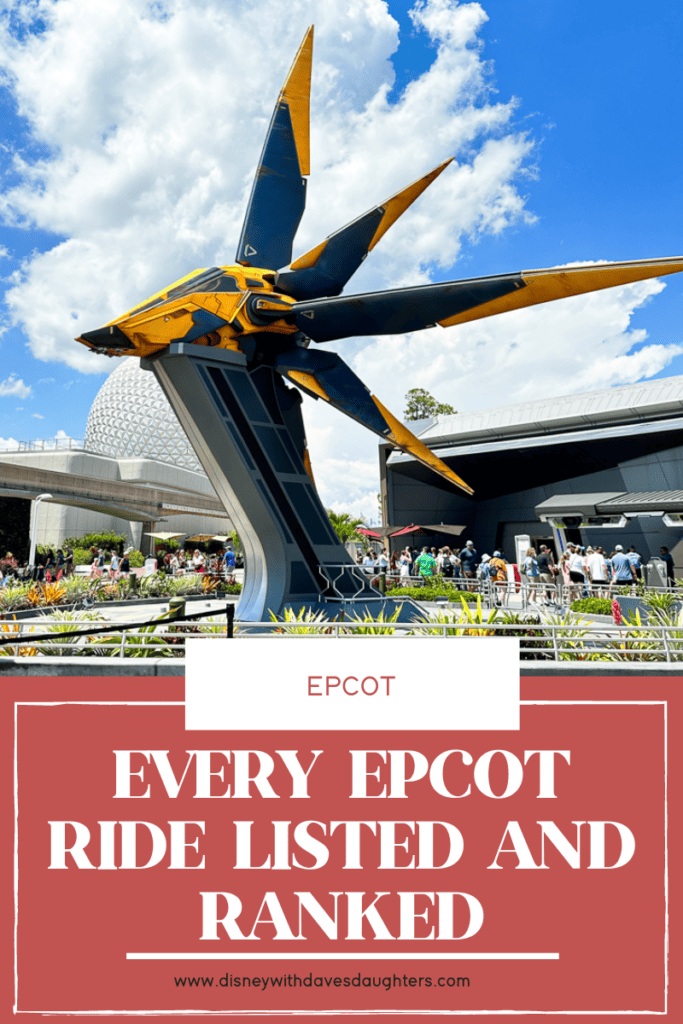 Right now, Epcot is in a time of transition with quite a bit of construction going on. Disney is changing things up, as they often do! We will have to wait and see what is being added to the park.
Below you will see list of all the rides and attractions you will find at Epcot. We will also be giving a general ranking or score for each attraction. This, of course, is subjective.
We have taken into consideration the popularity of each attraction as well as some of our personal thoughts about it. If you are traveling to Disney World with toddlers be sure to read our tips for visiting Epcot with small children here, as that post has reviews more specifically geared towards families.
Our reviews of rides here are a general overview of each of the Epcot attractions.
Epcot Neighborhoods
Epcot is divided up into four areas:
World Nature
World Celebration
World Discovery
World Showcase. World Showcase is in the back of the park, separate from the other three.
This is how we're organizing this post. That way if you're at Epcot and reading this, it will be easy to know what ride to go on and what ride to skip!
EPCOT Attractions in World Nature, World Show Celebration and World Discovery
Disney and Pixar Short Film Festival (3/10)
Age: All Ages
This is an 18 minute 4-D film where you get to watch three short films and experience the fun of Disney special effects.
3-D or 4-D shows can be really hit or miss with families. Some people love them, and for others it is too intense. If you have elementary kids and need a break this is a fun one to hit up.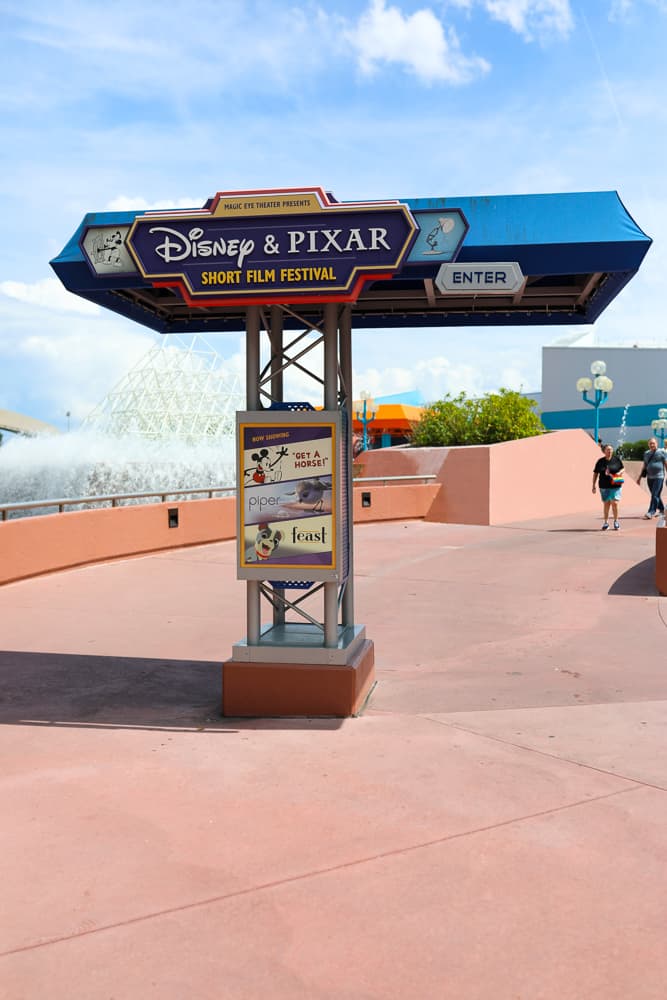 If your family has little kids or no kids, skip this one unless you need a break from the heat.
Journey Into Imagination with Figment (2/10)
Age: All ages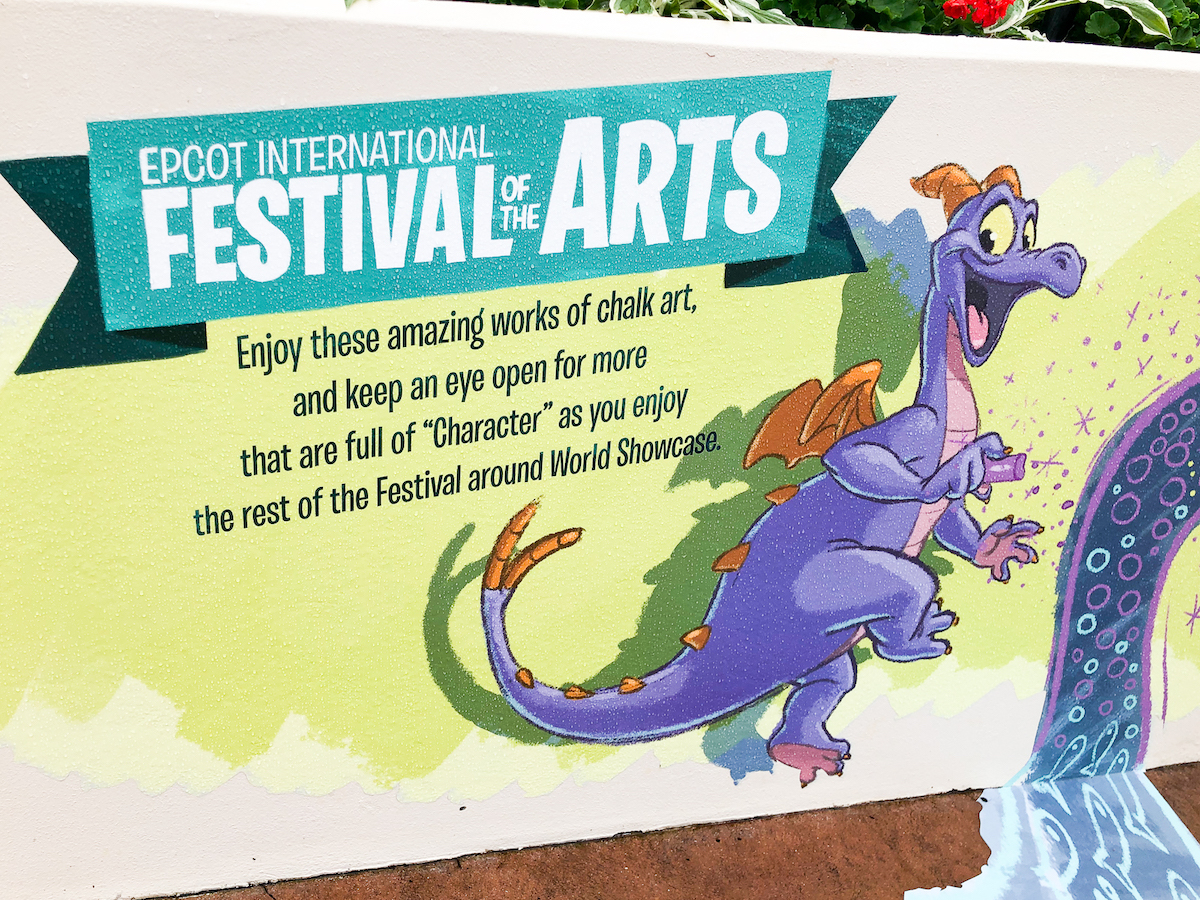 This is a fun, dark, sometimes spastic ride where you explore the five senses with Dr. Nigel Channing and his dragon friend, Figment. Figment and Dr. Channing show how your senses impact your imagination.
To be honest, this ride can be a little obnoxious and annoying, Our family has a nostalgic connection to this ride as our brother loved it when he was a kid.
Of course, that was decades ago, and the ride has undergone several reiterations since then. Most agree that the original was the best.
After the ride spend time in the Image Works "What If" Labs where you can play with interactive games and activities that focus on the senses.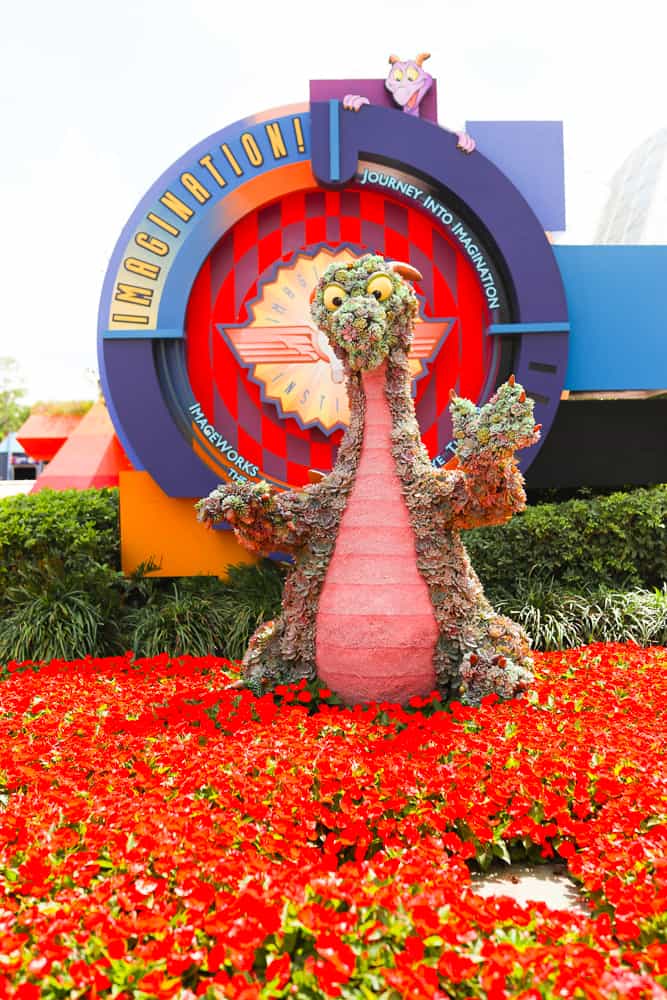 Spaceship Earth (9/10)
Age: All ages
We rank this one 9/10 not because it is that great of a ride, but because you get to go up inside the ball! This is a slow moving ride that takes you through the changes in human communication over time.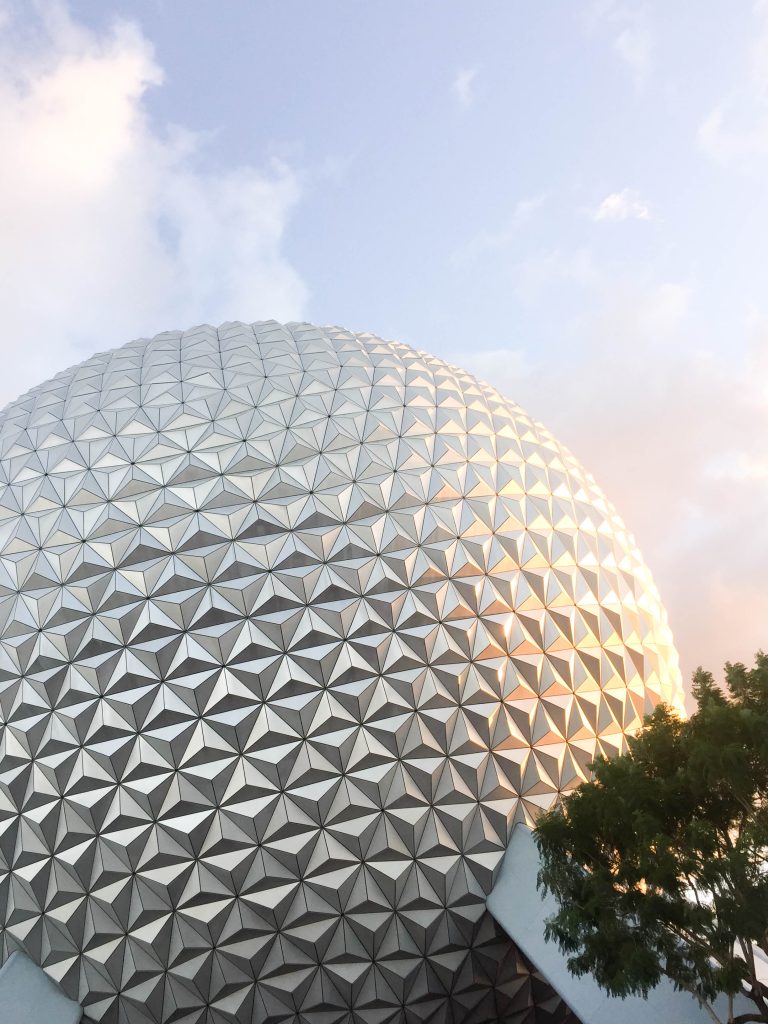 You will experience advanced Audio-Animatronics and some fun scenes on this 16 minute ride. At the end of the ride you will have the opportunity to personally interact with the ride!
One of the perks of this ride is it is an omni-mover style attraction, similar to the Haunted Mansion.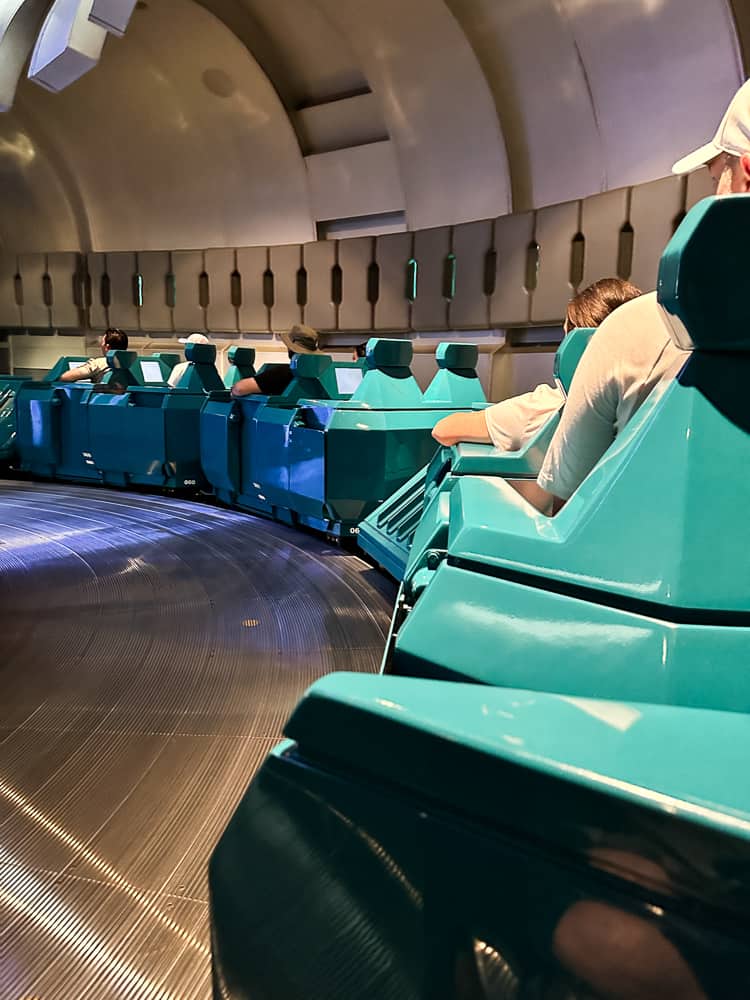 The line is almost always slowly moving so you never feel like the wait is long (even if it is).
After you enjoy Spaceship Earth you can explore Project Tomorrow where you can interact with high tech technology and review your personalized video from the ride!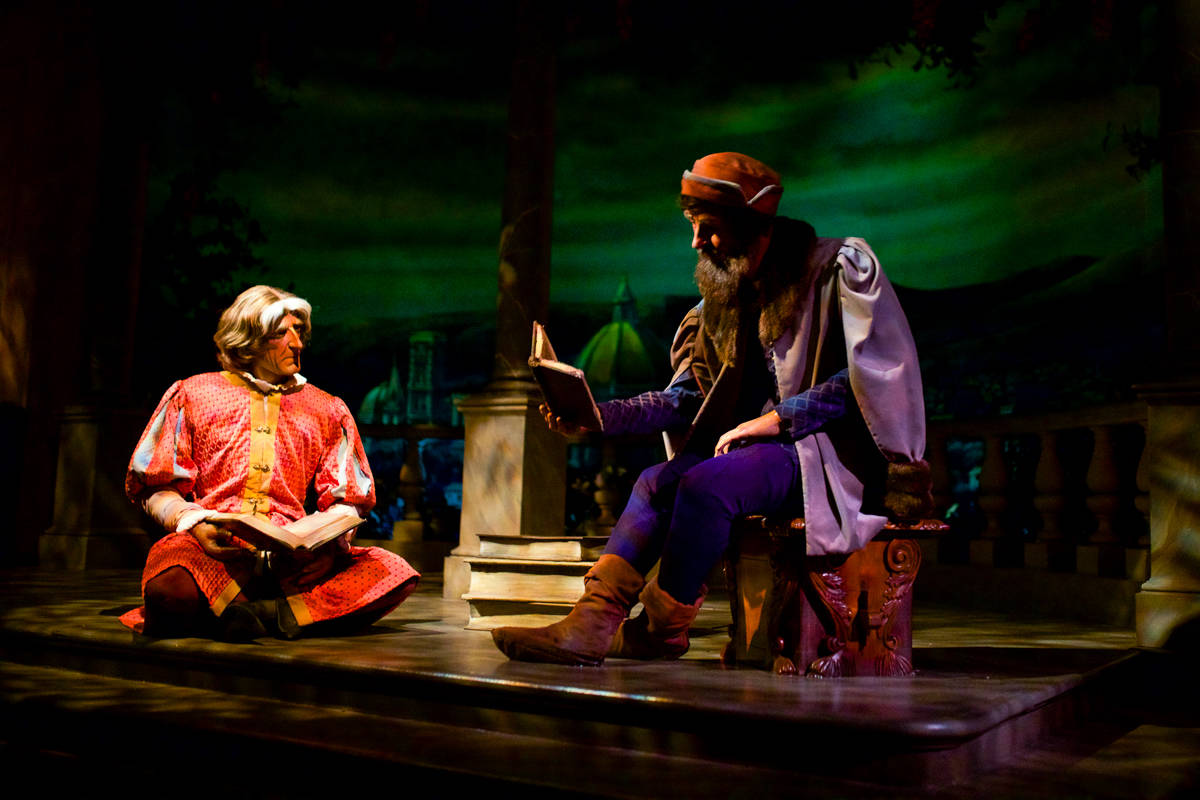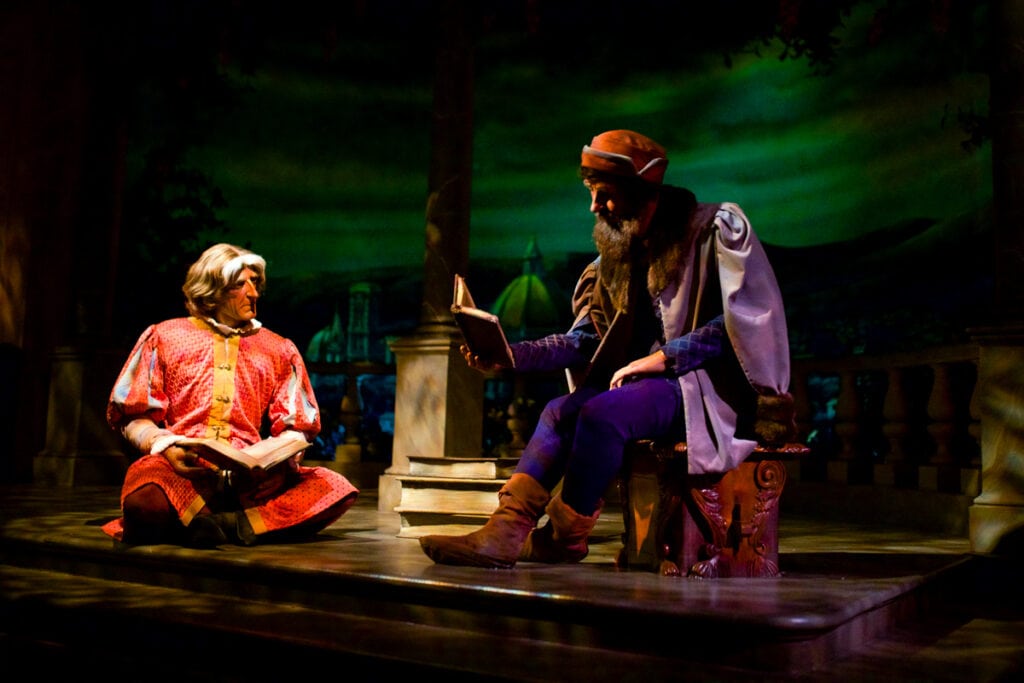 Find even more about the Epcot Ball here!
The Epcot Of Tomorrow
This is not a ride or attraction per se, but we wanted to include it as it gives you an opportunity see what's coming to EPCOT in the future.
If you are visiting Walt Disney World while Epcot is under construction, you will want to check this out to see what's going on behind the scenes!
Mission: Space (7/10)
Ages: Older kids and up
Blast off to space on a NASA simulation ride! Mission space offers two options: The orange mission to Mars which is an intense thrill ride where you will experience G-force, tilts, and spins.
For those with weaker stomachs, the green mission takes you on a less intense mission around Earth. This is considered a thrill ride, is dark, and spins…so rider beware! Definitely not a ride for pregnant mothers.
Test Track (8/10)
Ages: All ages but must be 40″ or taller to ride
Design your own virtual car (SimCar), and then test it out to see how it performs! You will test your car on 65mph straightaways, bad weather, switchbacks, and more. The current version of this attraction has a digital, Tron vibe to it.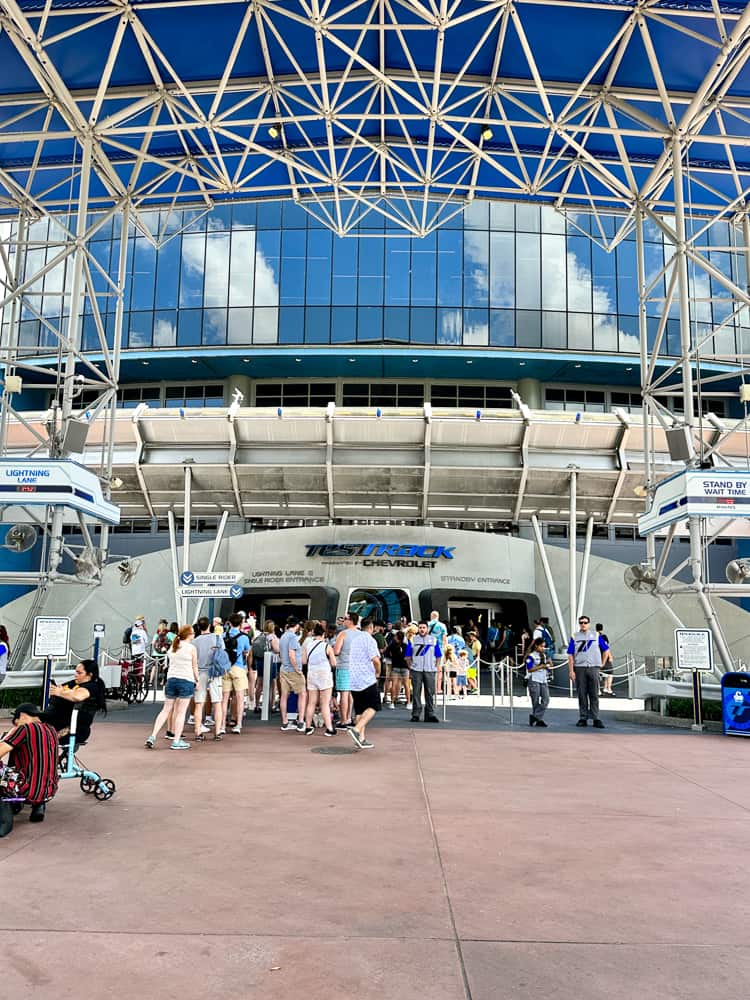 This is considered a Disney thrill ride and does a great job of incorporating education and fun. This is one of the most popular rides in Epcot and often has long wait times.
Awesome Planet (5.5/10)
Ages: All ages
Enjoy a ten minute movie featuring scenery from around the world.
One fun part of this film is the effects you will experience – wind, scents, and water give you a full sensory experience. Narrated by Ty Burrell. Located next to the Garden Grill.
Living With The Land (7/10)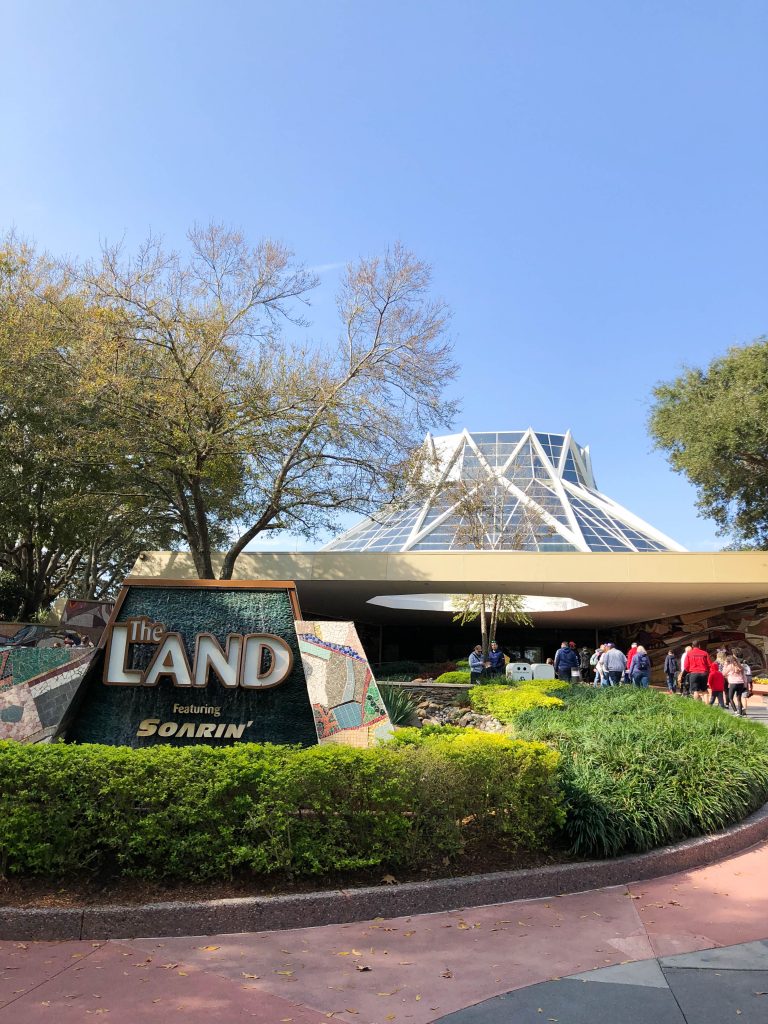 We rank this a 7/10, but if you are a gardener or simply love plants this would be a 9! Hop on a smooth sailing boat and see how Walt Disney World horticulturists are growing crops!
On this ride you will see fruits from around the world, unique and innovative ways of growing plants, and even catfish and shrimp.
The Seas With Nemo And Friends (8/10)
Ages: All ages, but little kids will love it
This is a cute ride where you get on a "clam mobile" and try to find Nemo! You will experience all the fun from the Finding Nemo movies – the East Australian Current, Crush, and jellyfish.
Arguably the best part of this ride is the saltwater aquarium you get to experience when you get off, called Sea Base. You will enjoy seeing sharks, clownfish, manatees, coral reefs, and more. Beware, you will have a hard time getting your kids to leave!
We rank this attraction high due to the aquarium.
Soarin' Around The World (9/10)
Ages: All ages 40″ and taller
This is perhaps our very favorite attraction in all of EPCOT. We aren't the only ones who think this – this ride has long lines all day long. This is a multi-sensory flight simulation experience that takes you to different locations around the world.
Enjoy "flying" as you experience amazing, ariel images on an IMAX screen. We recommend hitting this ride up first thing in the morning or last thing at night.
Turtle Talk With Crush (7/10)
Ages: All ages, great for toddlers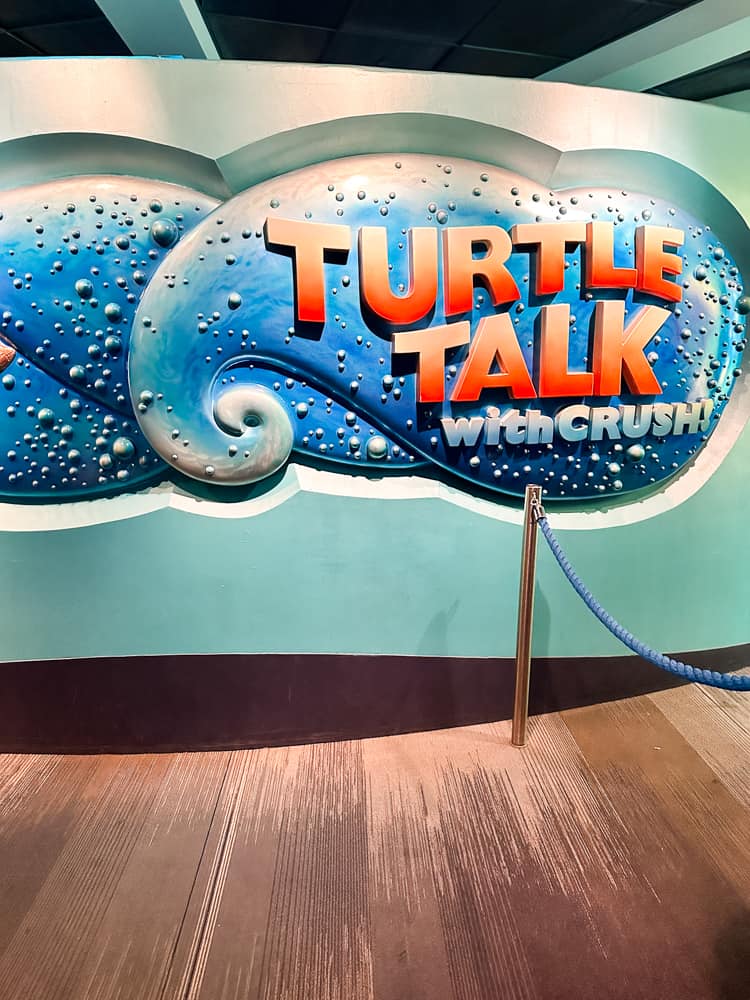 This interactive animated show with the 153 year old surfer dude is great fun for your kids! Crush will actually have a conversation with guests who are in the audience!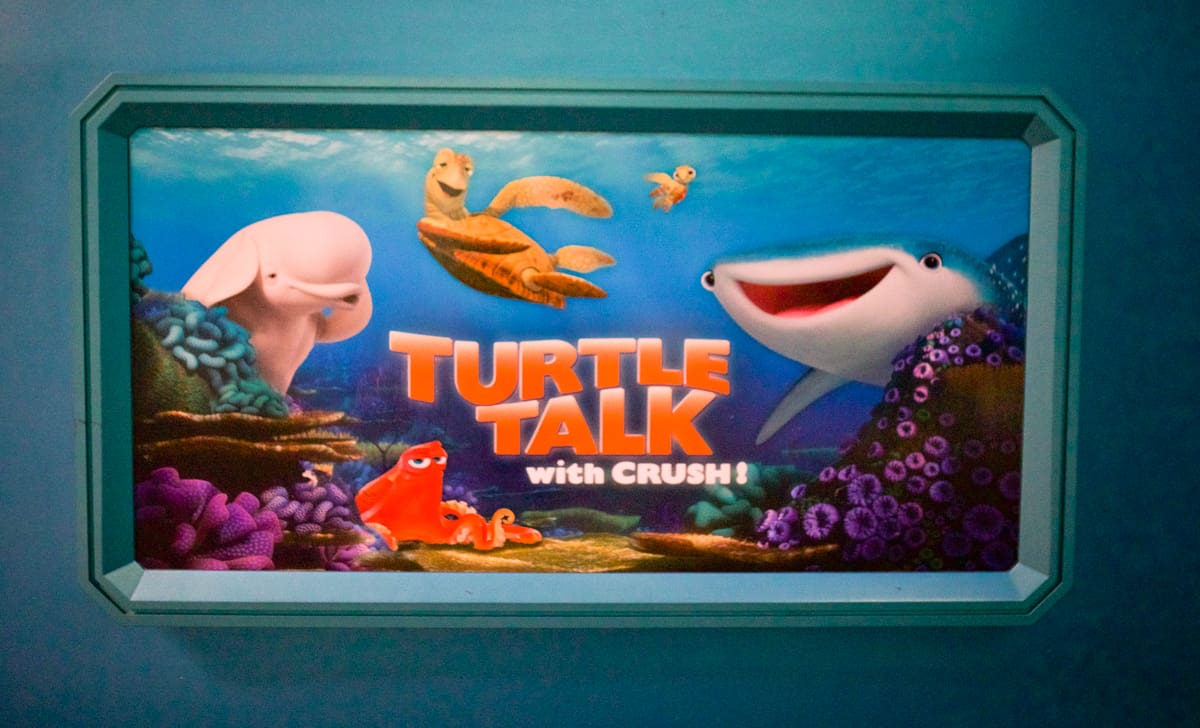 It is pretty amazing for both adults and kids. One fun thing about this show is that it always changes due to the audience participation element.
Guardians of the Galaxy Cosmic Rewind (9/10)
Ages: Older kids and adults
This newer ride is a roller coaster that opened in May of 2022! This ride is based on the Marvel movies. It's actually one of the longest indoor rollercoasters ever built!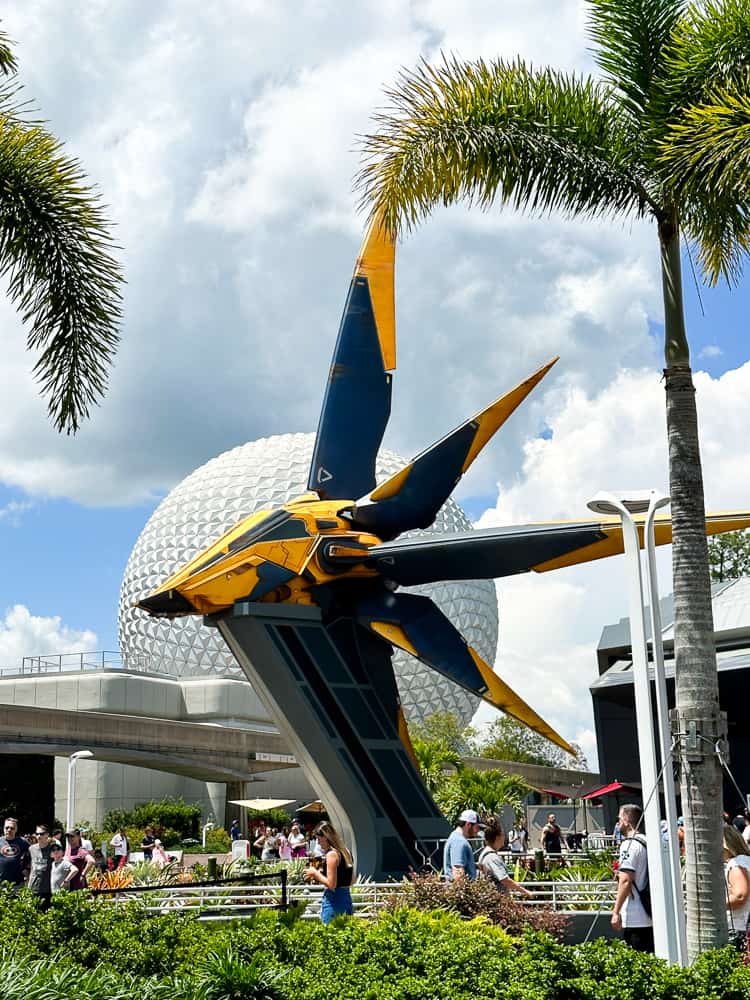 This ride take you on an intergalactic adventure with some of the stars of the Marvel movies. Beware of motion sickness – this coaster rotates 360 degrees! It's Disney's first Omnicoaster.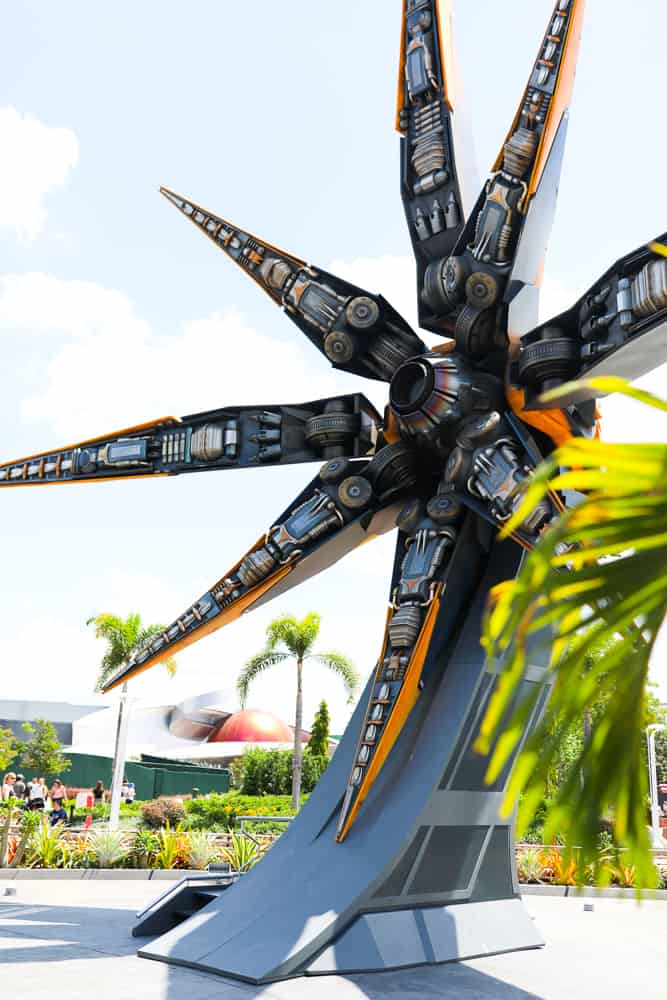 It's a super dark ride with screen that illuminate to help you see where you're going throughout the galaxies. This is an intense ride that has a reverse launch.
World Showcase Attractions
The World Showcase is full of amazing things to eat, see, and do! There are attractions throughout the entire showcase.
The American Adventure (9/10)
Location: America
Ages: all, adults will particularly enjoy
This is a one-of-a-kind experience that we feel should not be missed. This amazing Audio-Animatronics show brings to life moments in American History. If you love history or if you love America, you will love this show!
Ben Franklin and Mark Twain are your hosts who take you on an adventure through time – you will also enjoy hearing patriotic songs. It took Disney imagineers 5 years to put this together – read more about the amazing technology used in this incredible attraction here.
The huge, air-conditioned theater means there is never a wait, however, show times are every 45 minutes so plan accordingly.
The American Heritage Gallery is located inside the American Adventure Pavilion. Be sure to take time to explore this museum full of Native American artistry!
Beauty And The Beast Sing Along (2/10)
Location: France
Ages: All ages
Located in France, this is a 15 minute movie featuring the songs from Beauty and The Beast. Somehow Disney really missed the mark on this one, and we recommend not even letting your kids know it exists.
Just keep walking and spend your time doing something else!
Bijutsu-Kan Gallery (4/10)
Ages: All
This is a fun little museum located in Japan that features "Japan's Cute Culture" – think Hello Kitty and all things darling. If you love Japanese art or history this is a fun place to check out.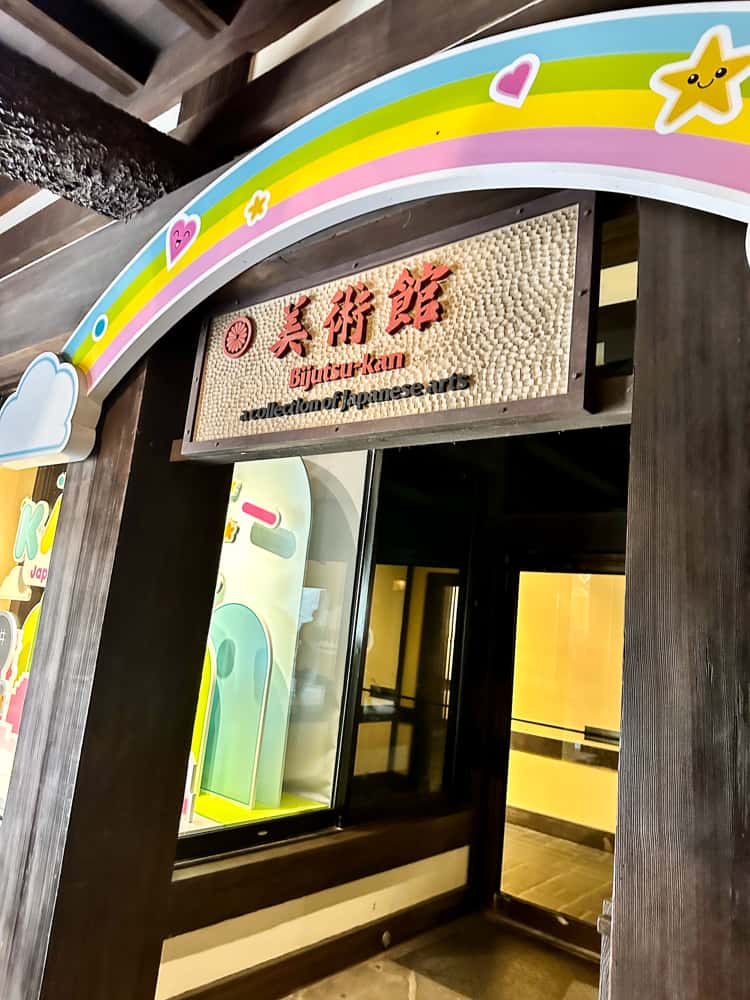 Canada Far and Wide in Circle Vision 360 (4/10)
Location: Canada
Ages: All
This is a 12 minute film that features beautiful scenery from Canada. This is nothing to write home about, but if you are in the area the 360 degree film is a unique experience.
Frozen Ever After (9/10)
Location: Norway
Ages: All
Probably THE most popular attraction at Epcot for not only for young children, but for everyone. It is imperative that you head to the Norway pavilion get to this this one or you will be standing in line for a LONG TIME.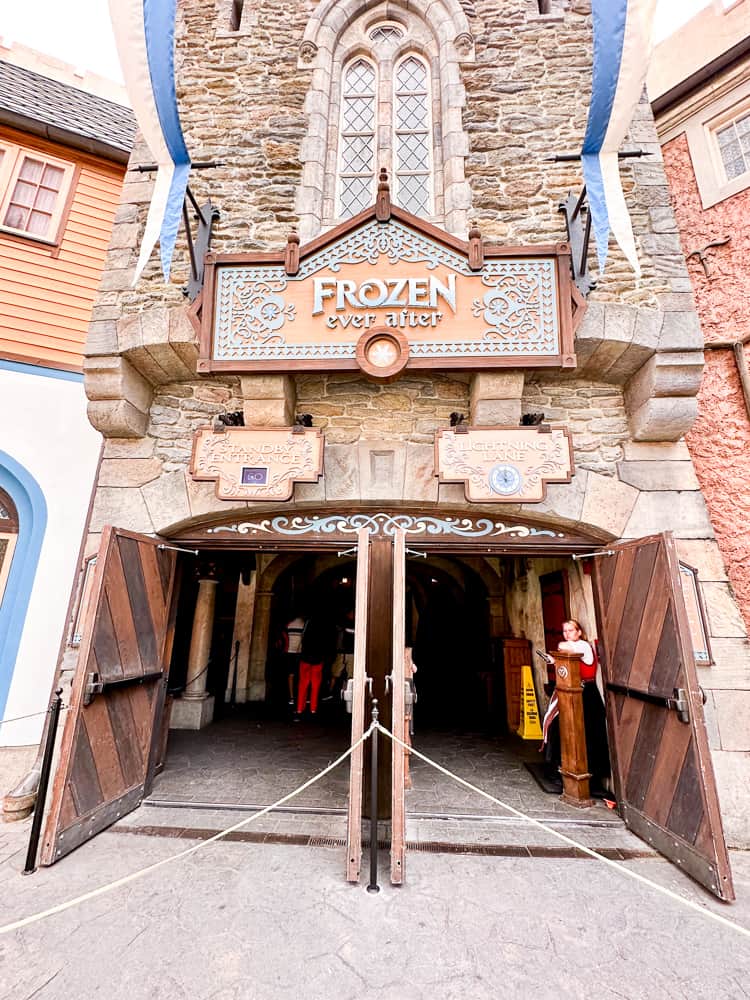 This fun boat ride takes you on a trip through Arrendelle where you get to see all your favorite characters from Frozen (Anna, Elsa, Olaf, and Kristoff) and hear some of the best loved songs from the movie.
You do briefly go backwards and forwards down some plunges, but no worries – Dave handled this ride just fine and he gets motion sickness very badly!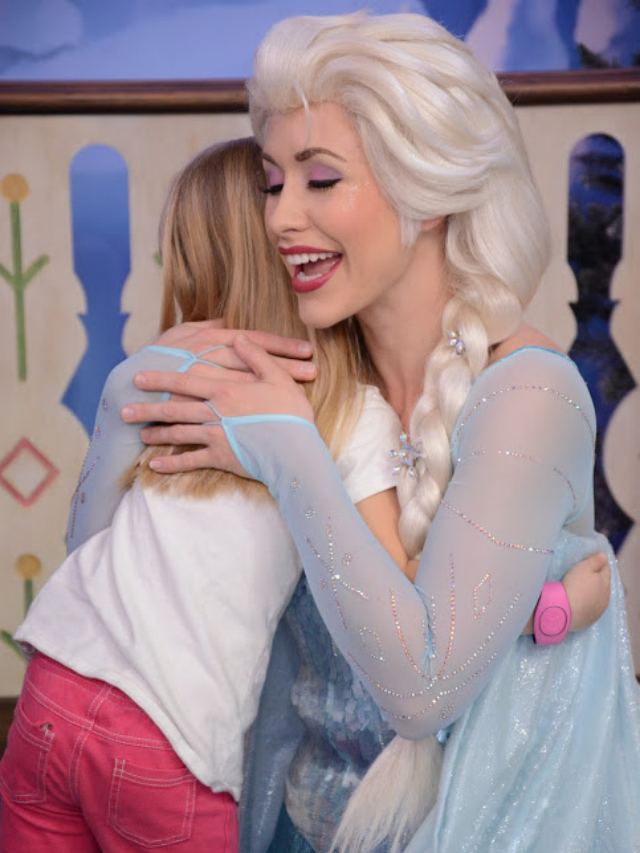 Gran Fiesta Tour Starring the Three Caballeros (8/10)
Location: Mexico
Ages: All
Join Donald Duck as one of the three Caballeros on a trip through Mexico. This is an easy boat ride that often has no wait times, making it a fun place to stop and enjoy a ride on your walk through the World Showcase.
This ride in particular is great for everyone – the whole family will enjoy it. We rank this an 8 mostly because you don't have to wait for it, making it particularly enjoyable.
Impressions de France (8.5/10)
Location: France
Ages: Adults
This is an 18 minute film shown in the evenings in France. You will be shown magnificent scenery from France along with listening to a beautiful score on a 200 degree widescreen view!
This is one of the better films in the World Showcase. Feel free to skip this one if you have kids, but if you are visiting with adults this one is worth enjoying.
Mexico Folk Art Gallery
Location: Mexico
Ages: All
This is not considered an attraction, but if your family loves Coco you will want to stop in and check out La Celebración del Día de Muertos – a Celebration of the Day of the Dead.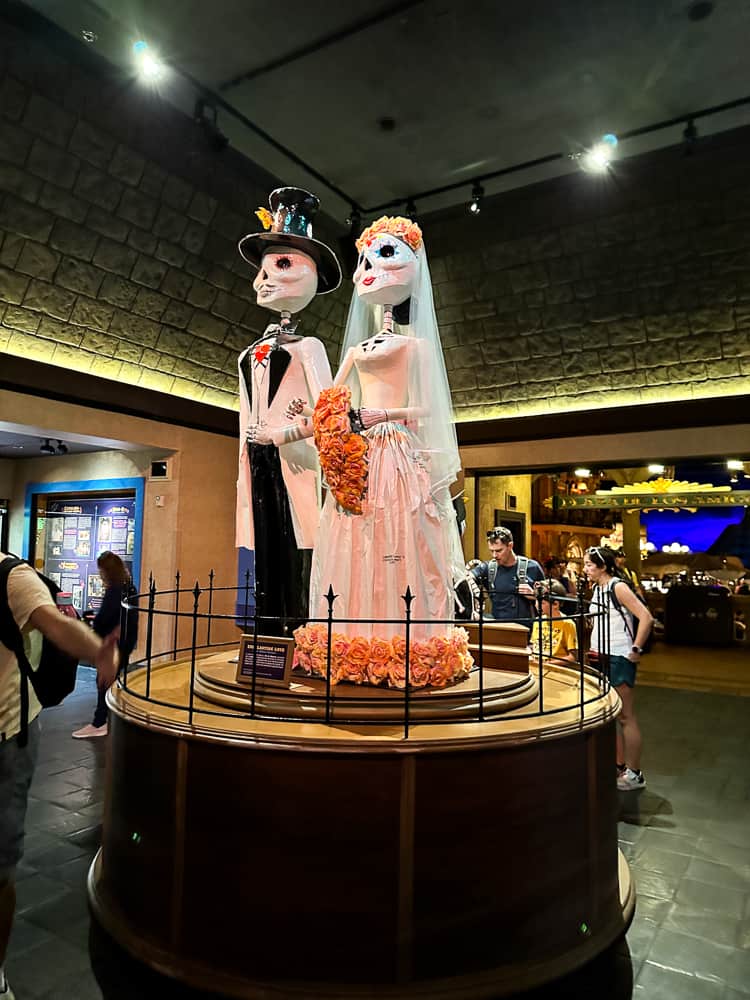 Reflections of China (7/10)
Location: China
Ages: Adults
Here we have another film celebrating a country in the World Showcase – this one is China. This is a 360 degree film showing parts of China that Western audiences rarely have the opportunity to see.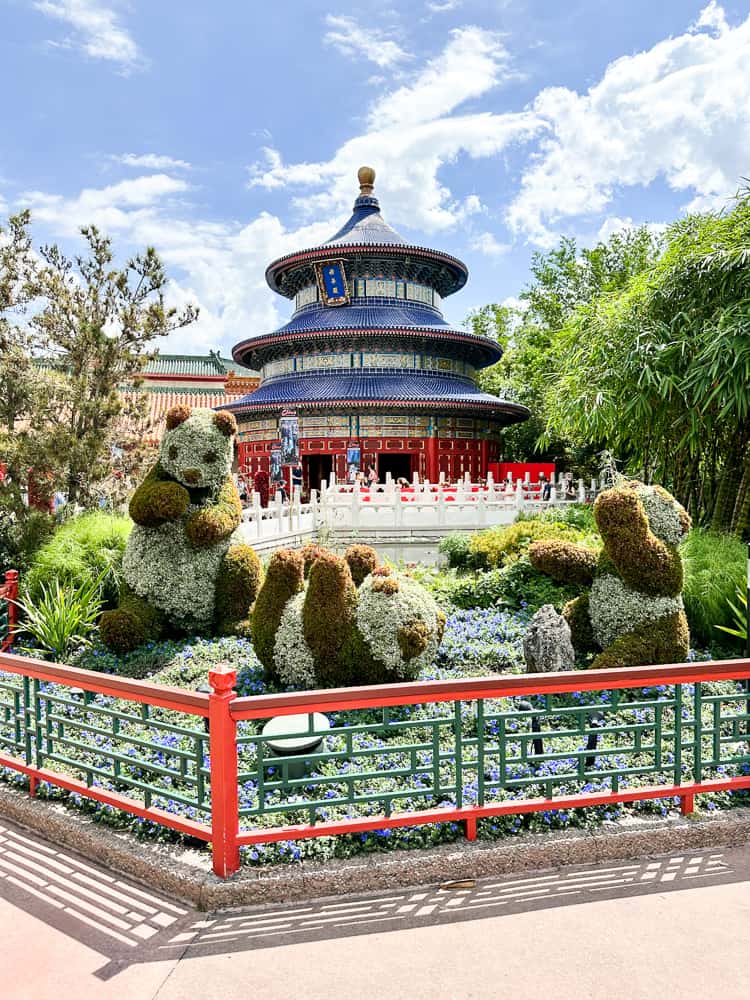 If you are in the China pavilion, check it out.
Remy's Ratatouille Adventure (9/10)
Location: France
Ages: All
Remy's Ratatouille Adventure is a new attraction that opened to celebrate Walt Disney World's 50th Anniversary. Located in the France Pavilion, you will join Remy on a 4D culinary adventure through a kitchen.
We rank this one high because it is new and gets quite the buzz…however…it is not without flaws.
One major flaw is that much of this ride you are simply sitting in front of a screen. Still, this is a unique experience and most consider it worth checking out.
Disney Fab 50 Character Collection
Another new addition for the 50th Anniversary Celebration! Disney has placed 50 golden characters across all the theme parks – Magic Kingdom, Animal Kingdom, EPCOT, and Hollywood Studios!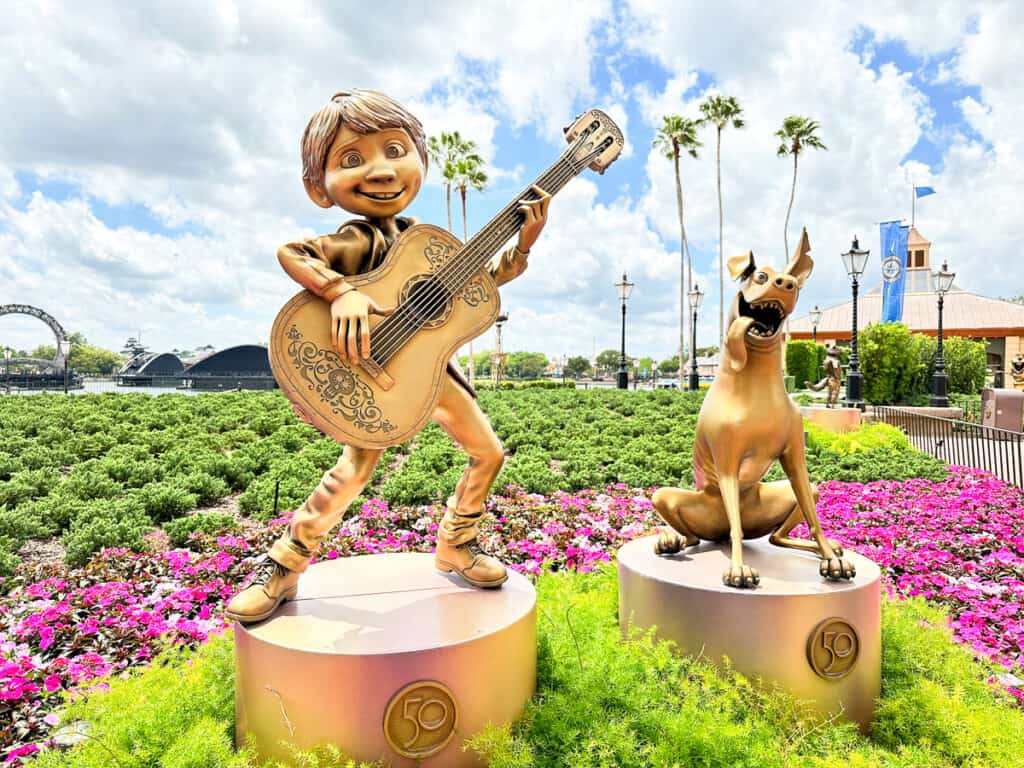 Be on the lookout for them while you are spending time in Epcot.
Other Events at EPCOT
Of course, EPCOT has quite a bit going on throughout the year that add to your experience. The Food and Wine Festival and Epcot International Flower festival are among the two most popular annual events.
We highly recommend factoring those into your travel plans!
Love Epcot? Us too! Head here to learn about the Epcot Ball, the best snacks at Epcot and the best restaurants at Epcot. Be sure to wear an EPCOT shirt to the park!