The next generation of MagicBand is now at Walt Disney World (launched July 27, 2022).
Here are all the details you need to know about this new wearable device and all the questions surrounding what this means to your next Disney World visit.
What will the MagicBand+ do?
The new MagicBand+ will allow the Disney World guest to do many of the things the original MagicBand can do!
This including the following:
Unlock your Walt Disney World Hotel room door.
Enter the Theme Park you have reserved to tour each day without a paper ticket.
Purchase any items in your Walt Disney World Hotel or any theme park.
It will be your entry into a Lightning Lane Attraction.
It will allow you to connect to PhotoPass images.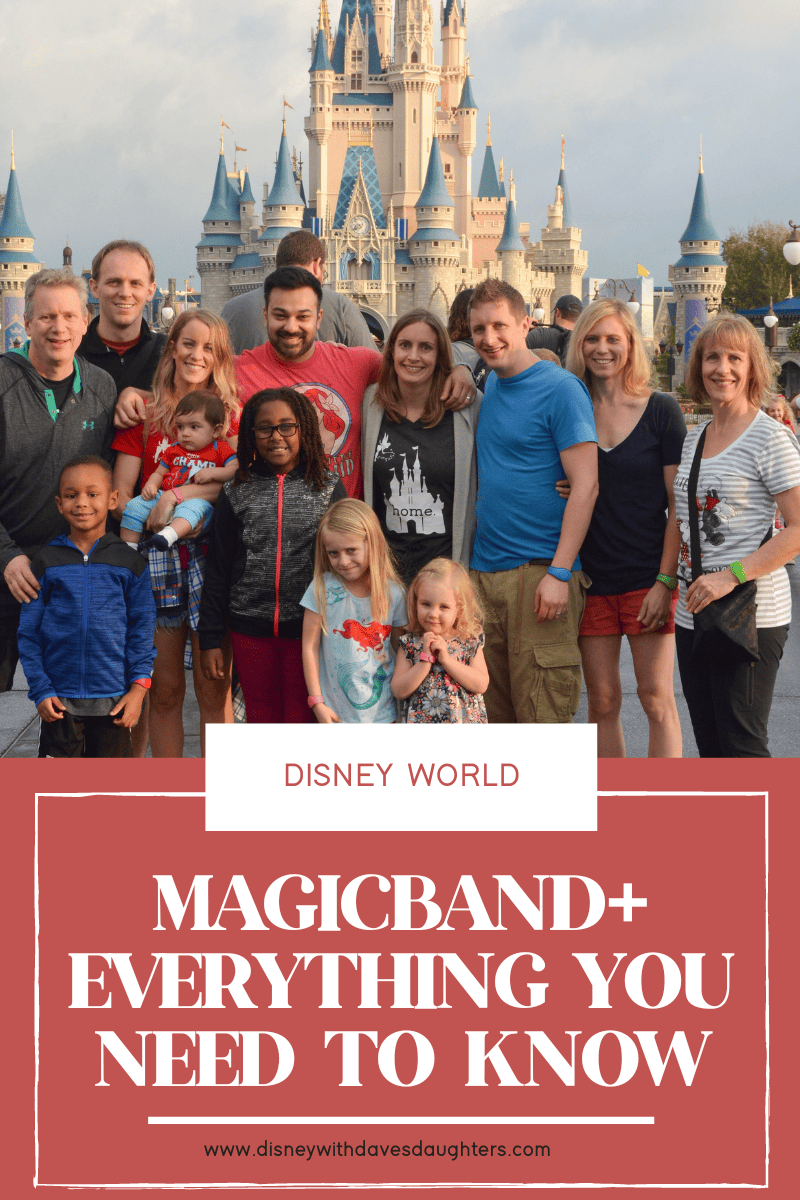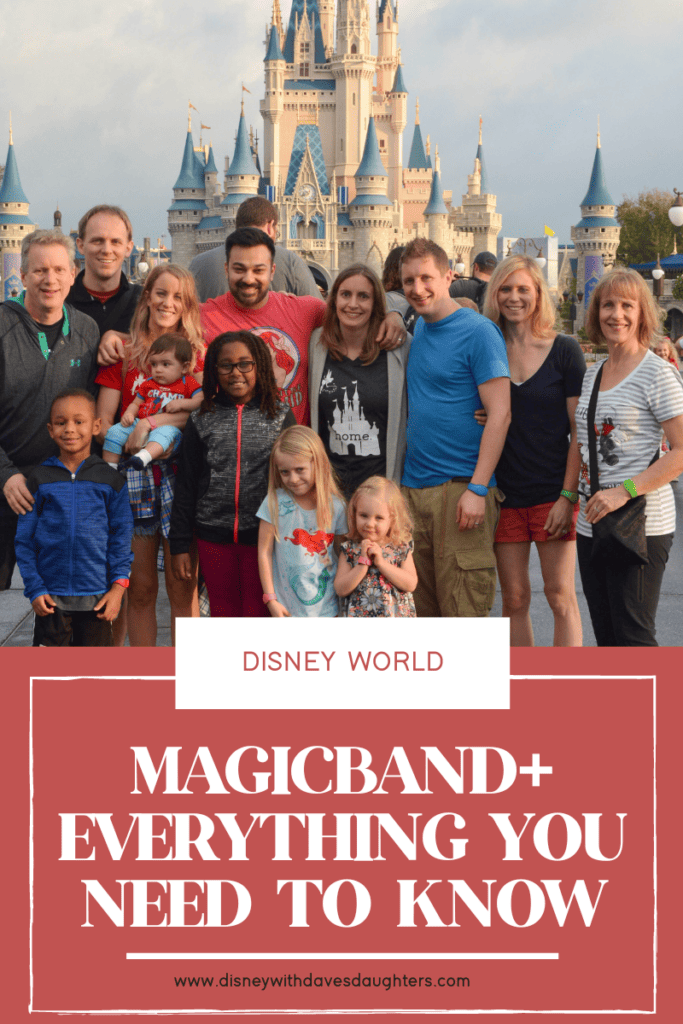 The new MagicBand+ also has new features which will make your Disney experience even more magical! The new MagicBand+ includes the following:
MagicBand+ has light pulses and customizable light patterns.
MagicBand+ has haptic vibrations.
It will sync to the fireworks and nighttime spectaculars including Harmonious at Epcot and Disney Enchantment at Magic Kingdom Park.
It pairs with your smartphone for when you use the My Disney Experience App.
MagicBand+ has gesture recognition at certain locations for an interactive experience.
It has experiences and mini-games you can play in the parks! For example, Disney Fab 50 which allows you to have an interactive experience with the statues in all four of the parks by waving your hand and watching the statue give a reaction! You will also have Scavenger Hunt and Star Wars: Batuu Bounty Hunters which will allow you to earn galactic credits while uncovering bounties throughout Black Spire Outpost which is located at Disney's Hollywood Studios.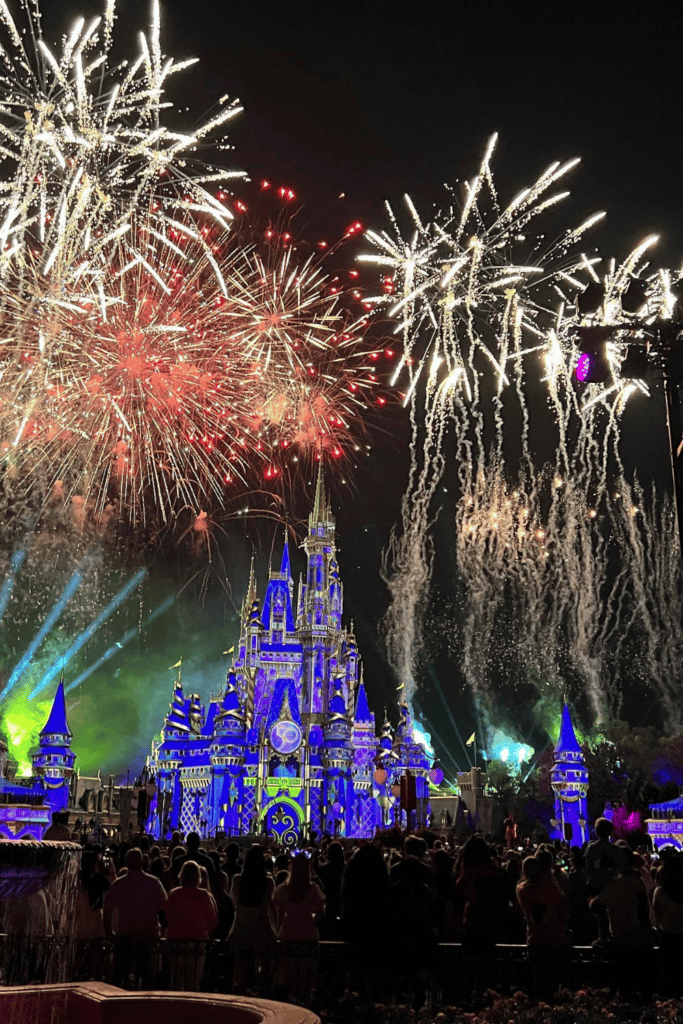 Photo by Lisa Reese of Pixie and Pirate Destinations
How much does the new MagicBand+ cost?
The starting price for the new MagicBand+ is $34.99. You can purchase your MagicBand+ at a discount if you buy it prior to your vacation.
For reference, a regular Magic Band starts at 19.99. Magic Bands used to be free if you stayed at a Walt Disney World Resort but unfortunately Disney took away that perk.
For a step by step guide for how to purchase your MagicBand+, go here.
Where can I get my MagicBand+?
At Walt Disney World, you can purchase your band at the following locations:
Disney's Hollywood Studios: Celebrity 5 & 10 and Tatooine Traders
Disney's Animal Kingdom Theme Park: Discovery Trading Company
Disney Springs: Disney's Pin Traders
Epcot: Pin Traders – Camera Center
Magic Kingdom Park: Emporium
Select merchandise locations at Disney Resort Hotels
In addition to these locations, all guests can buy their MagicBand+ online at ShopDisney and at selected Walt Disney World stores.
Do be aware that it has been taking Disney quite a while to ship out MagicBand+ orders. If your trip is coming up and you have not yet ordered your MagicBands, we recommend purchasing them at one of the locations listed above.
How many MagicBand+ designs are there?
There will be over 25 different designs you can choose from for your MagicBand+.
You can also purchase skins for your MagicBand+ on places like amazon!
Is the MagicBand+ rechargeable?
Yes, the MagicBand+ is rechargeable and theoretically can be used for life (assuming Disney doesn't change the way it uses this technology).
It comes with a 6-inch USB charging Cable and the charge will last 1 to 3 days. There are no charging stations in the Parks so you will need to make sure it is ready to go before your visit each day.
What happens if the battery dies on my MagicBand+?
Even if your battery dies, Your MagicBand+ will still allow you to do all the regular MagicBand applications such as hotel room entry, Theme Park entry, purchases in the Walt Disney World parks and hotels and Lightening Lane attractions.
Is there a way to check my battery life?
Yes! There are two ways to check your battery on your MagicBand+.
You can check the battery life of your MagicBand+ in the My Disney Experience App.
You can also check the battery life on the MagicBand+ itself by pressing the button on the back of the MagicBand+ to see the band light up in a color that shows its battery status.
Here is the breakdown of what the lights mean:
If your MagicBand+ is flashing red, you have no battery life. You should charge the band as soon as possible with the included charging cable.
If your MagicBand+ is flashing yellow, you have low battery life. Continue charging your band until it goes to green for the best possible charge.
If your MagicBand+ is flashing green, you have a high battery charge. You are ready to hit the parks for the day!
Design Skinz Superstar Ball Vinyl Decal Wrap Cover Compatible with The Disney MagicBand 2 (Fits Magic Band 2.0 Compatible with Disney Parks)
MADE SPECIFICALLY FOR THE DISNEY MAGICBAND 2* // Compatible with the Disney MagicBand 2 only. This is NOT a hard case, but a premium vinyl decal, skin wrap that covers the MagicBand with cut-outs to...
PRECISION FIT* // This MagicBand 2 skin fits snugly like a glove to the curves of your band without adding bulk. Silky Soft-touch Feeling: The matte finish of the MagicBand skin feels great in your...
PROTECTION WITHOUT THE BULK* // Each skin provides your new MagicBand 2 Wristband with edge-to-edge coverage for improved scratch defense. Air-Release adhesive backing to prevent air-bubbles during...
HOW ITâ€S MADE* // Each skin is created carefully with a comprehensive three-layer production process using materials that ensures the highest quality finished product. It begins with a patented...
Now, you'll be able to separate yourself from your friends' Disney MagicBand 2 with our sweet new skin-line. With a MagicBand Skin you can change the look of your band in seconds! These are extremely...
We earn a commission if you make a purchase, at no additional cost to you.
Is there any setup I need to do for my new MagicBand+?
Yes, the MagicBand+ comes with a rechargeable battery that is charged by a USB cable. When it comes to you it should be already charged or at least partially charged. Follow these steps to set it up:
Power up the MagicBand+ by pressing the button on the back one time.
Next, tap the band on your smartphone.
If you don't already have the My Disney Experience app on your phone, this will prompt you to download it from the app store.
What you want to do at this point is link your MagicBand+ to your Disney account and pair it with your smartphone or other mobile device. The prompts should make this easy to follow.
Is the MagicBand+ waterproof?
Yes, your MagicBand+ is waterproof! You can wear it in the swimming pool or shower.
Photo by Lisa Reese of Pixie and Pirate Destinations
If I choose not to buy the new MagicBand+, what are my options?
Good news! You can still use your old MagicBand assuming it still works as one option if you choose not to purchase the new MagicBand+.
A big difference in the old MagicBand and the new MagicBand+ is that the MagicBand+ has a rechargeable battery where the old MagicBand did not. In fact, the battery is sealed in the old band so that you are unable to replace it.
Another option is to use your smartphone. Your phone (or smartwatch) will allow you to do all the things the old MagicBand allowed you to do.
Finally, you can go to the ticket window at the park you are going to and show your email confirmation. The Cast Member will issue you a Key to the World Card that you can use for entry into the theme parks.
You are ready to rock and roll and enjoy your Walt Disney World vacation! Be sure to grab a portable charger and put it in your Disney day bag.