The most anticipated restaurant in Walt Disney World will be opening soon! This restaurant, which is located in EPCOT in the Mission Space Pavilion, is called Space 220.
Excitement was at fever pitch as it was supposed to open during the winter of 2019, then again in February 2020, but now it is hoped that 2021 will be the year.  
credit: Disney
There is so much we don't know about the restaurant, starting with the exact day it will open, but what we do know sounds out of this world!
Here's everything you need to know about Space 220.
6 Things to Know About Space 220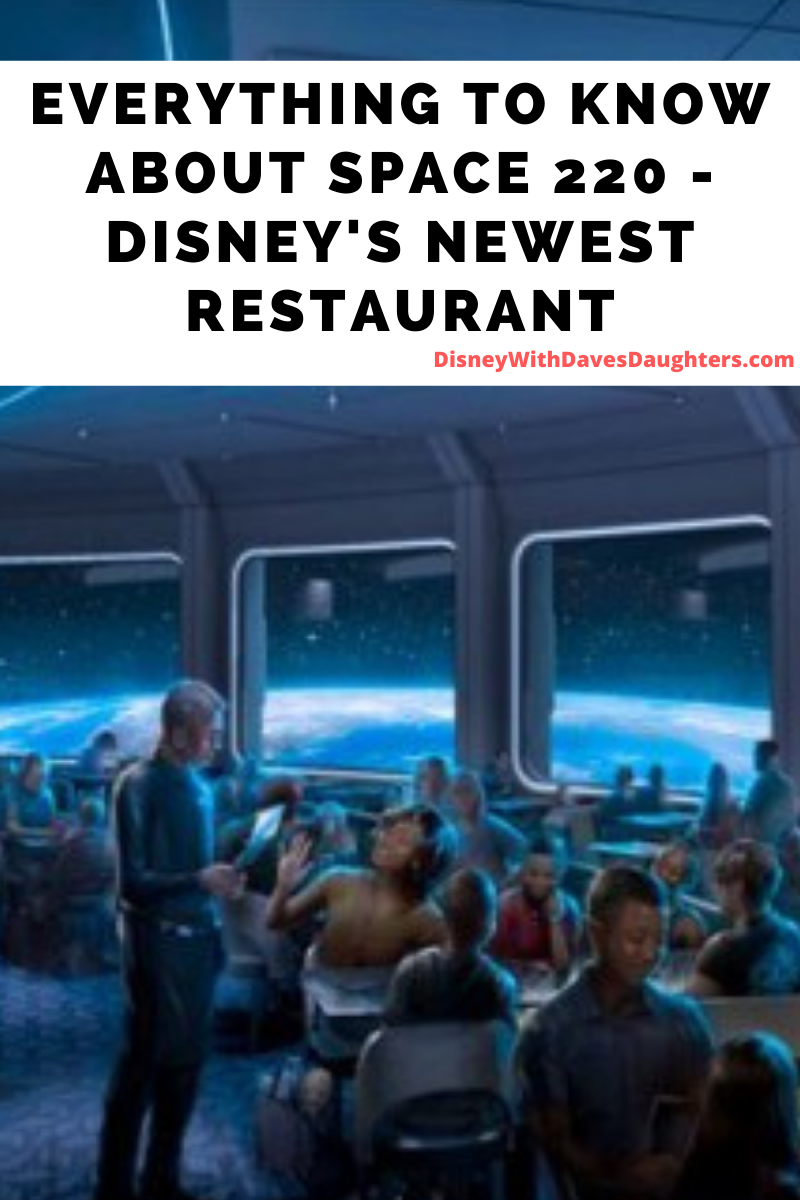 1. It's set in a space station
Space 220 is set in a space station!  In order to get there, you and your party will be flown in a space elevator. 
As it ascends, you will see EPCOT getting smaller as you rocket into the stars.  Once you arrive you will be able to take in the view from a celestial panorama around the space station.
2. Why is it called Space 220?
Why 220?  Space 220 is set to look like it is 220 miles above earth!  While in the space station, you will have views of the earth as it would look from space.
3. What meals will it serve?
Space 220 will serve all three meals, breakfast, lunch and dinner and will be American cuisine.  It will be a table service restaurant and though we are not 100% sure, we think it will be a 1 credit meal if you are on the dining plan.
4. What's the seating like?
The seating will probably be similar to the Coral Reef restaurant with a tiered effect however, unlike Coral Reef, the view will be panoramic.
5. Who operates Space 220?
It will be operated by the Patina Restaurant Group which is separate from Disney.  They are the proprietor of Tutto Italia, Via Napoli, Morimoto Asia and Maria & Enzo's.
6. Where is it exactly?
The Space 220 restaurant is located between Mission: Space and Test Track in EPCOT.
We'll be updating this post as we learn more about Space 220 so keep checking back frequently!
Trying to decide when to go? Be sure to check out our Crowd Calendar to find the best time to go.