Planning your Disney vacation? Trying to figure out what you need to know about Disney dining reservations? You've come to the right place.
Today we're going to talk about 11 things you need to know when it comes to getting dining reservations for your visit!
We have all been in this situation: It is 6:00, you arrive at the restaurant you want to eat at, and there is an hour long wait. You forgot to make reservations and you weren't expecting the wait to be quite this long.
The kids are whining and nobody is in any mood to wait, but no one wants to eat at McDonald's either. Your fun evening out for dinner has turned chaotic and frustrating.
Truth be told, this exact situation can happen at Disney.
You are excited to eat at the Coral Reef Restaurant, but you show up and there isn't space for you and your family. You didn't bring enough snacks to satisfy everyone and nobody is in the mood for a quick counter service meal.
The kids are disappointed that they don't get to see the fish and the parents are disappointed that they aren't getting waited on in air conditioning.
Here is the good news. This situation does not have to happen.
With a little planning you can eat where you want, when you want, for the prices you want. Before you start making reservations, figure out which park you will be enjoying each day of your trip.
Disney World Park Reservations
If you are eating at a restaurant inside one of the parks you MUST have a park reservation for that day. Disney will not allow you into the park just for a dining reservation.
Table Service Restaurants in the Disney Parks
Here are the table service restaurants that are inside each Disney Park. You are able to get dining reservations for these restaurants:
Disney's Magic Kingdom Table Service Restaurants
Be Our Guest Restaurant
Cinderella's Royal Table
Corral Palace
Diamond Horseshoe
Jungle Navigation Co., Ltd. Skipper Canteen
Liberty Tree Tavern
The Plaza Restaurant
Tony's Town Square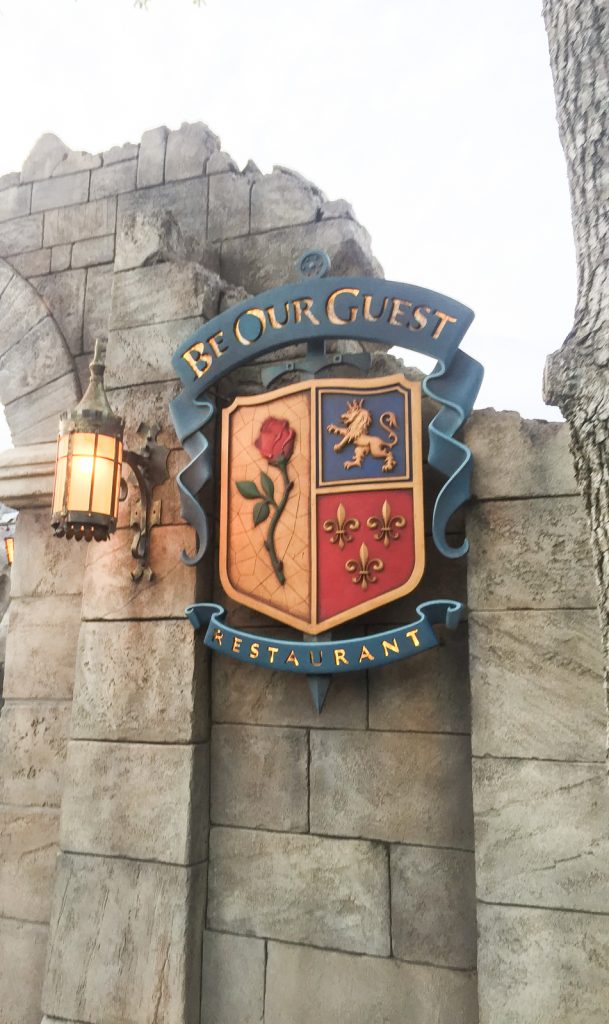 EPCOT Table Service Restaurants
Space 220
Coral Reef
Garden Grill
EPCOT's World Showcase Table Service Restaurants
Akershus Royal Banquet Hall and Princess Storybook Restaurant
Biergarten
Chefs de France
La Hacienda de San Angel
Le Cellier Steakhouse
La Crêperie de Paris
Monsieur Paul
Nine Dragons
Restaurant Marrakesh
Rose and Crown Pub and Dining Room
San Angel Inn
Spice Road Table
Takumi-Tei
Teppan Edo
Tokyo Dining
Tutto Gusto
Tutto Italia
Via Napoli
Disney's Animal Kingdom Table Service Restaurants
Rainforest Cafe
Tiffins
Tusker House Restaurant
Yak and Yeti Restaurant
Disney's Hollywood Studios Table Service Restaurants
'50s Prime Time Cafe
Hollywood Brown Derby
Hollywood and Vine Restaurant
Mama Melrose's
Sci-Fi Dine-In
If you make reservations at a table service restaurant at a Walt Disney World Resort you can just pop on over to the resort and eat! You do not need to be staying at the resort in order to eat there.
One thing to note – it can eat up a good chunk of your day to leave the parks and head to a resort for lunch. It might be worth it for you, but it is something you need to keep in mind.
Table Service Restaurants at The Walt Disney World Resorts
The table service restaurants at the Walt Disney Resorts are:
Disney's Animal Kingdom Lodge and Villas Table Service Restaurants
Boma
Jinka
Sanaa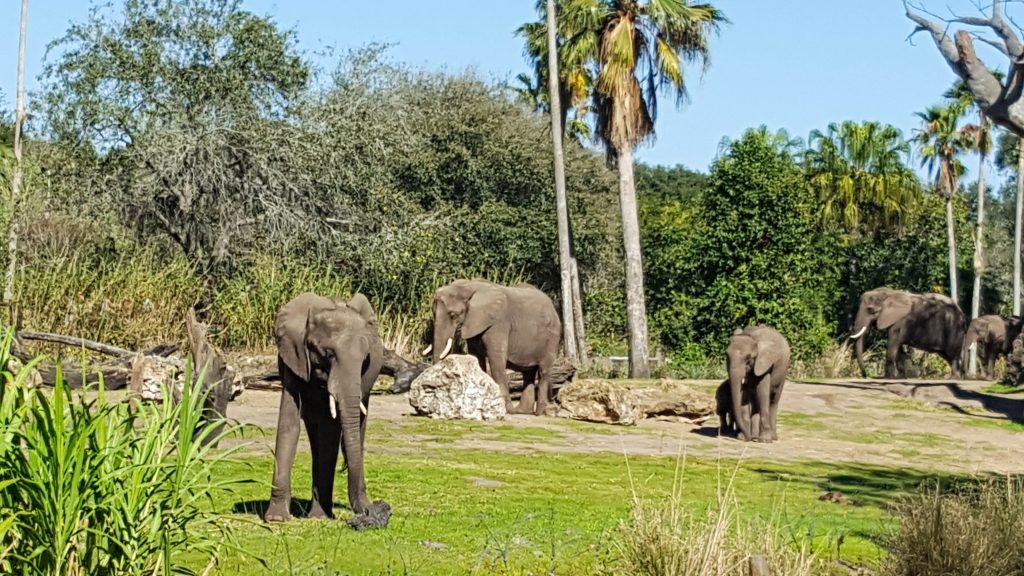 Disney's Beach Club Resort Table Service Restaurants
Beaches and Cream
Cape May Cafe
Disney's Boardwalk Table Service Restaurants
Big River Grille and Brewing Works
ESPN Club
Flying Fish
Trattoria al Forno
Disney's Caribbean Beach Resort Table Service Restaurants
Sebastian's Bistro
Disney's Contemporary Resort Table Service Restaurants
Chef Mickey's
California Grill
The Wave
Disney's Coronado Springs Resort Table Service Restaurants
Rix Sports Bar and Grill
Maya Grill
Toledo — Tapas, Steak & Seafood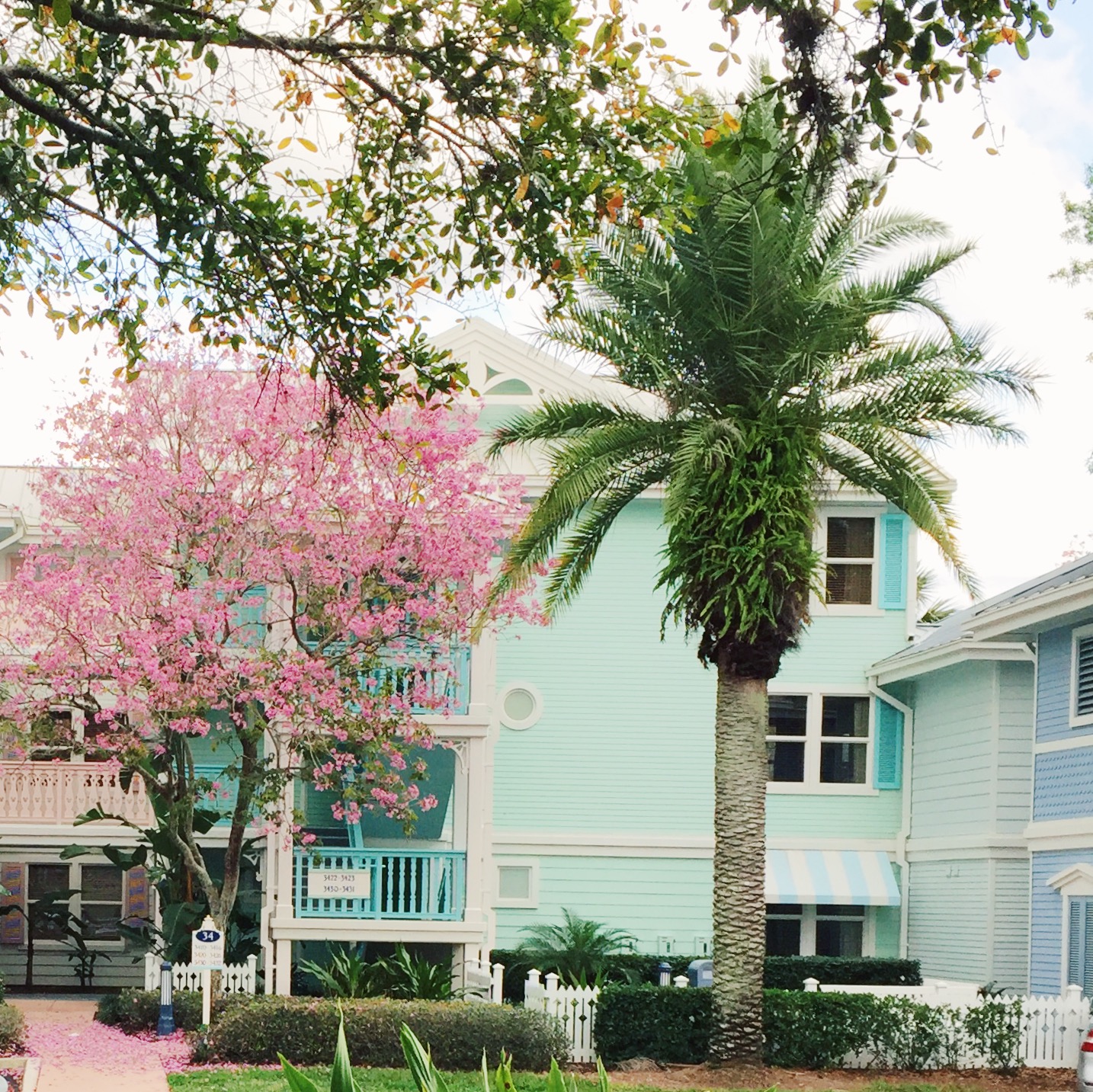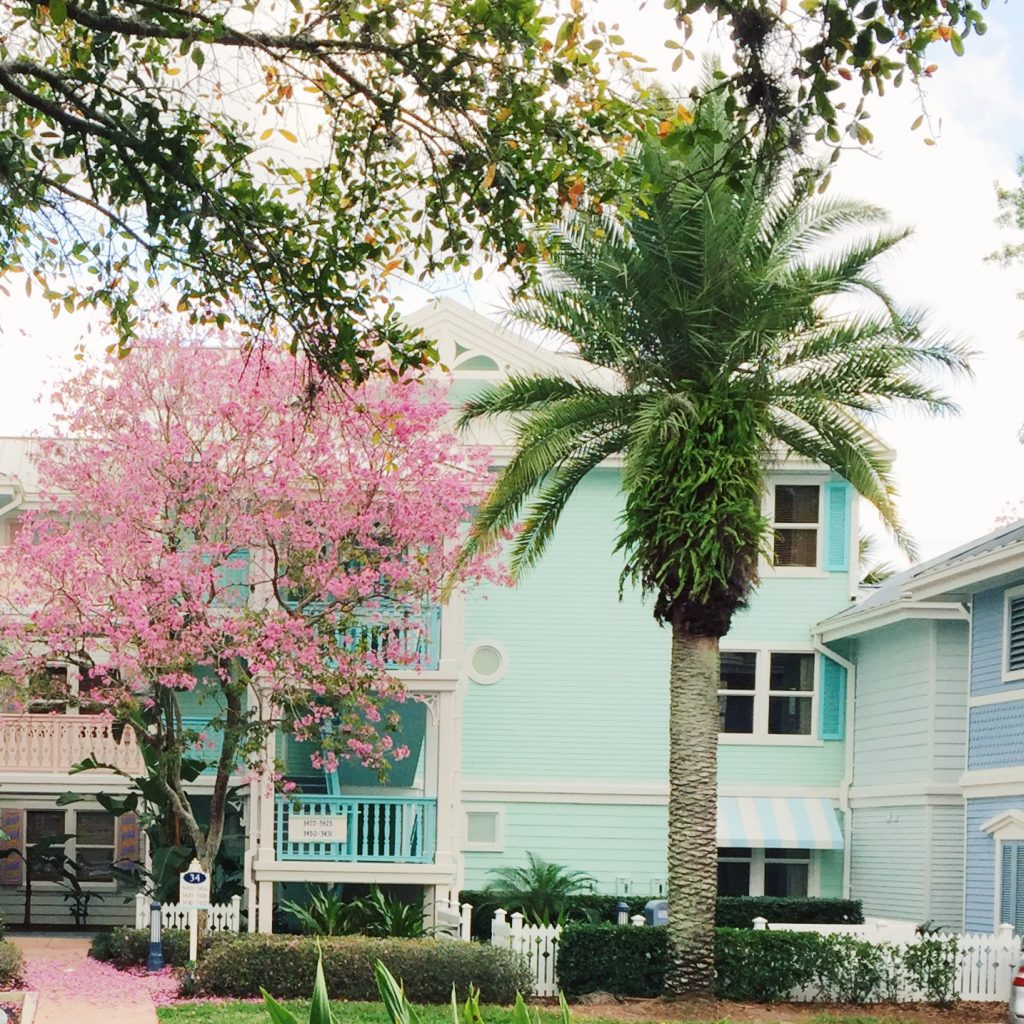 Disney's Fort Wilderness Resort Table Service Restaurant
Hoop Dee Doo Revue
Trail's End Restaurant
Disney's Grand Floridian Resort and Spa Table Service Restaurants
1900 Park Fare
Citricos
Grand Floridian Cafe
Narcoossee's
Victoria and Albert's
Disney's Old Key West Resort Table Service Restaurants
Olivia's Cafe
Disney's Polynesian Resort Table Service Restaurants
Kona Cafe
'Ohana
Spirit of Aloha Dinner Show
You can find out more about the Polynesian Restaurants here.
Disney's Port Orleans Riverside Table Service Restaurants
Boatwright's Dining Hall
Disney's Riviera Resort Table Service Restaurant
Topolino's Terrace — Flavors of the Riviera
Disney's Saratoga Springs Resort Table Service Restaurants
Turf Club Bar and Grill
Disney's Wilderness Lodge Table Service Restaurants
Story Book Dining at Artist Point
Whispering Canyon Cafe
Disney's Yacht Club Table Service Restaurants
Ale & Compass Restaurant
Yachtsman Steakhouse
We also strongly suggest that you decide if you will be using the Disney Dining Plan. Knowing if you are using the dining plan will help you decide where you will be spending your credits. Note: Disney Dining Plan is currently suspended.
With your itinerary in hand and knowledge of how you will pay for dining, you are ready to make dining reservations! We have 11 tips that will help you avoid Disney Dining frustration.
11 Things You Need to Know About Disney Dining Reservations
1. Make Your Reservations Early
Just like when you're planning a night out to a popular dinner spot in your hometown and you make reservations early, do that at Disney World!
You can book your dining reservation 60 days in advance and for most of the more popular locations, depending on the size of your party, you really do need to book that early.
2. Set An Alarm
On exactly the 60th day before your trip, the reservations will open up at 6am EST on the website and the phones open at 7am. Have a credit card ready because you will need to guarantee the reservation with it.
Photo Credit Alexis Larcy
Dave Says:
If you're using the website, practice a few days before. And then, the day of, log in by 5:45am.  (Yes, it will interrupt your sleep.  Just think of it as getting ready for the early morning rope drop at the Magic Kingdom!)
If you are using a travel agent (which we strongly recommend) this is something he/she will be able to help you with.
3. Make Reservations Daily
If you are staying off-site you can make your dining reservations 60 days out. BUT you have to do each day separately!
If you want reservations for dinner 4 nights in a row, you need to set the alarm for 4 mornings in a row (60 days before) to get the best chance at your reservations!
If you are staying on-site, you can make all your reservations for your entire stay on the first day you are eligible to make them. You can find out more about pros and cons of staying on or off the Disney premises here.
4. Get Creative
Obviously, the bigger the group you have the harder it is to get peak time reservations at the most popular restaurants. You will need to be creative. Try to eat at off times – for example, dinner at 4:30 instead of 6:30.
If you have a large group like we always do, sometimes it's hard for the restaurant to seat everyone together (at least by reservation), so break it up into 2 sections. When you get to the restaurant you can ask to seat you together or next to each other.
5. Be Persistent
Missed the 60 days before for your reservation? Don't give up! Cancelations are occurring constantly! If you are persistent, there is a good chance, depending on your size and time, that you can still secure a reservation.
6. Do not no-show!
There is a $10 – $25 no show fee at every sit down restaurant.
You have up to 24 hours before your reservation to cancel. If only one person dines, the reservation is considered fulfilled!
7. Double Up on Reservations
Sneaky Tip: Make 2 or even 3 dinner reservations per day. WHAT?! As your trip gets closer and your plans gets clearer, you will see which reservation you want and cancel the other(s).
This is another reason why you should keep checking if you are unable to get a reservation for what you want. People are constantly cancelling because they have doubled up.
8. Magic Sometimes Happens…
People have been known to literally walk up to a restaurant the day of and get in! Don't count on it, but magic does happen at Disney World! 
Again, it all goes back to the cancelations. People cancel all the time…you just need to be at the right place at the right time!
Note: EPCOT is probably your best bet to try and grab some of those last minute openings due to the large number of restaurants in the park and World Showcase.
9. Know the Dress Code
Dress Is informal at the theme park restaurants but there is a "business casual" dress code for Kiko-The Cooking Place, Flying Fish, California Grill, Monsieur Paul, Citricos and Narcoossees, Yachtsman Steakhouse, Todd English's Bluezoo and Shula's Steak House.
Victoria and Albert's at the Grand Floridian requires men to wear a jacket to dinner.
10. Use Open Table for Disney Springs
If you are wanting to eat at Disney Springs consider checking Open Table for dining reservations! Many of the most popular restaurants in Disney Springs offer extra reservation options on Open Table.
Check out the best Disney Spring restaurant options here.
11. Know Which Restaurants Fill up First
What are the hardest reservations to acquire? As you can imagine, the newer ones are going to be the most difficult to get reservations for! In no particular order, go after these right away:
Any Character meals along with signature dining experience go quick as well.
Now grab a calendar, figure out when 60 days is, and make those reservations! You can start reserving meals 60 days prior to your visit to Disney World.
There are a number of off site hotels that are extremely close to Disney World that may participate in the Disney reservation system (for example, the Swan and Dolphin hotels). Be sure to check them out here.
We want you to avoid as many lines as possible at Disney, so be sure to read up on how Genie+ works! You are now on your way to a magical trip!