What is Club 33 at Disney World?
Disney has a secret! Well, it's not as much a secret as it is just not very well publicized. It has a super exclusive club called Club 33.
This legendary private members only group was founded by Walt Disney himself and continues to cater to the rich and famous as a VIP, very restrictive, mysterious club.
It is something that even some die hard Disney people don't know about but it's been around a long time and is a part of the great Disney History. Want to know more? We have the scoop.
The Beginning of Club 33
You have probably heard that the 1964 New York World's Fair was a big deal for Walt Disney. Some of Disneyland and Disney World's most iconic attractions made their debut at the World's Fair.  
The Carousel of Progress, It's a Small World are still loved many years later and The Hall of Presidents and even the People Mover got their start at the World's Fair. So, you may be asking, "This is all interesting but what does it have to do with Club 33?"
Ok, so during the Fair, Walt wanted a very nice area for the corporate sponsors and promoters to be able to relax and so he created VIP lounges. This gave him the idea that Disneyland, which was already open at this time, should also have an exclusive lounge area, hence, Club 33 was born.  
One of the largest companies at Disneyland was General Electric which sponsored the Carousel of Progress. The executives had a requirement of having a private lounge inside the Carousel of Progress in order for there to be a sponsorship, but Walt had convinced them to move it within the park.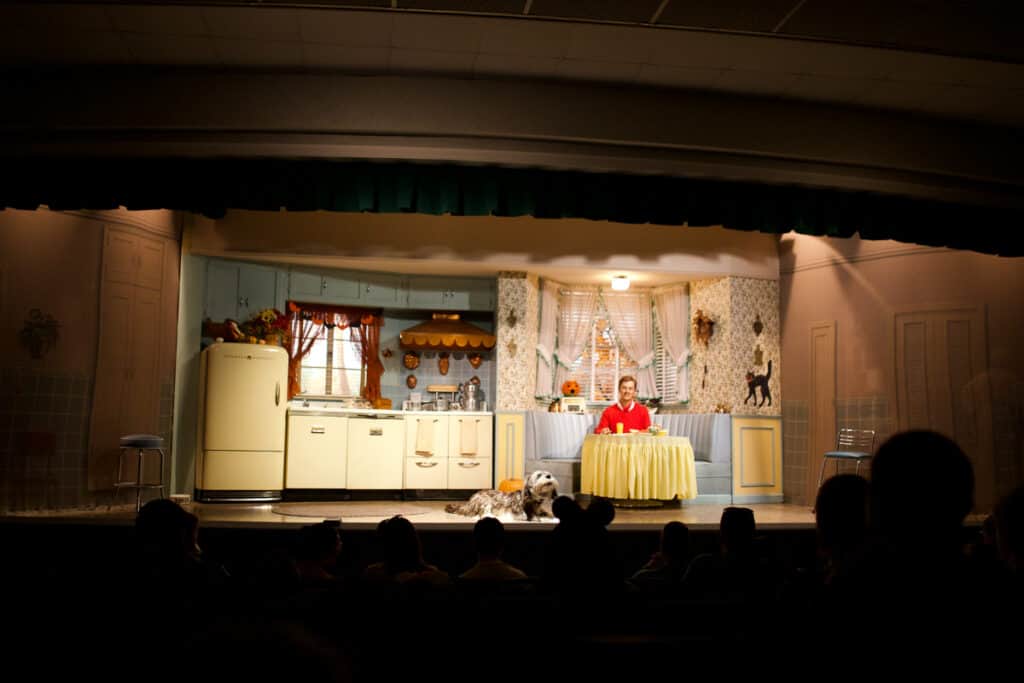 It was built in the New Orleans Square. Unfortunately, 6 months before its opening, Walt died of cancer and never saw its completion. When it opened, the Disney Executives decided to make it a Members Only club instead of a VIP suite for sponsors.
Why Was it Named Club 33?
According to Disney, Club 33 got it's name because it's address was 33 Royal Street in New Orleans Square at Disneyland. That being said, there are some that contend that the name came from the original members of the club, which were 33, when it first began at Disneyland.  
Still others say that if you rotate 33 it will say mm which of course stands for Mickey Mouse. We are sticking with the location theory. 
Just How Exclusive is Club 33?
What do Tom Hanks, Michael Jackson, Elton John, Christina Aguilera and Johnny Depp have in common?
They have been or are members of Club 33.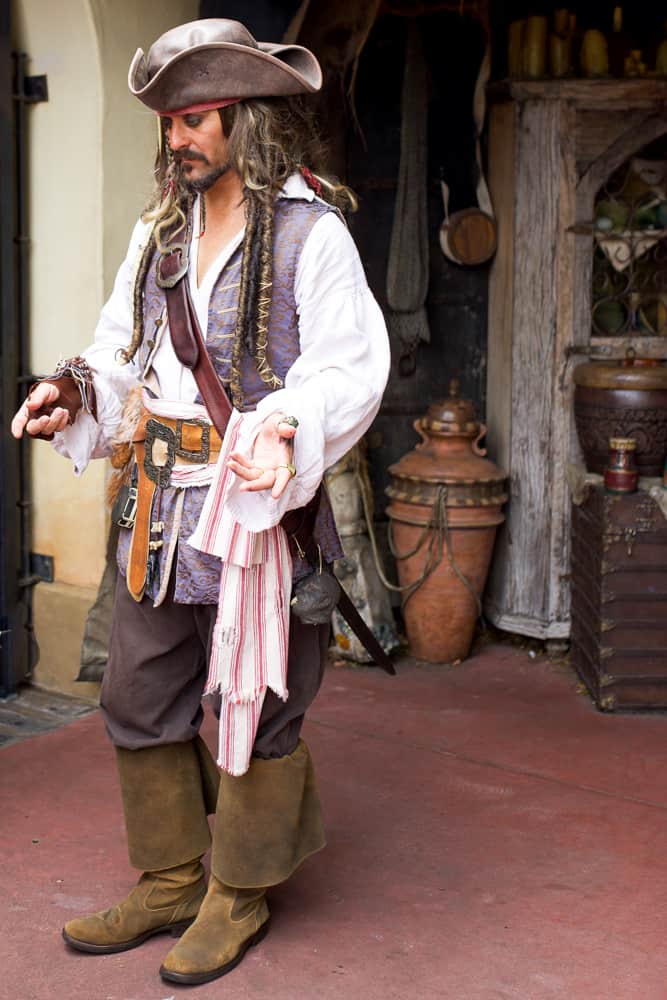 In order to keep the club exclusive, there are only about 500 members at any time and to be able to join, you must be invited by a current member or have a membership passed down through a family member.  
All the money in the world cannot buy a membership into this private club. Furthermore, there is a huge wait list that can extend up to 800 people. Some have waited up to 15 years until they are able to join!
Dare I Ask, How Much does it Cost To Join?
Are you sitting down? So, if you are accepted as a member of Club 33, you will need to pay an initial membership fee and then an annual membership cost and it's quite the hefty price tag.
Disneyland and Walt Disney World have different prices because of how many facilities each has. (More about that in a bit)
Disneyland's Club 33 has an initiation fee of $30,000 and an annual membership fee of $12,000 per year. In order to join Club 33 Disneyland, you need to pony up $42,000 the first year.
Disney World's Club 33 has an initiation fee of $33,000 and an annual membership fee of $15,000 per year.  In order to join Club 33 Disney World, you need to spend a whopping $48,000 just for the first year.
Why is it More Expensive to Join Disney World's Club 33 over Disneyland's Club 33?
The pricing difference is because at Disneyland, there are two clubs. The original Club 33 at Disneyland and 1901 at California Adventure.
Disney World has 4 Club 33's. One at each of the four theme parks, Magic Kingdom, Animal Kingdom, Hollywood Studios and Epcot.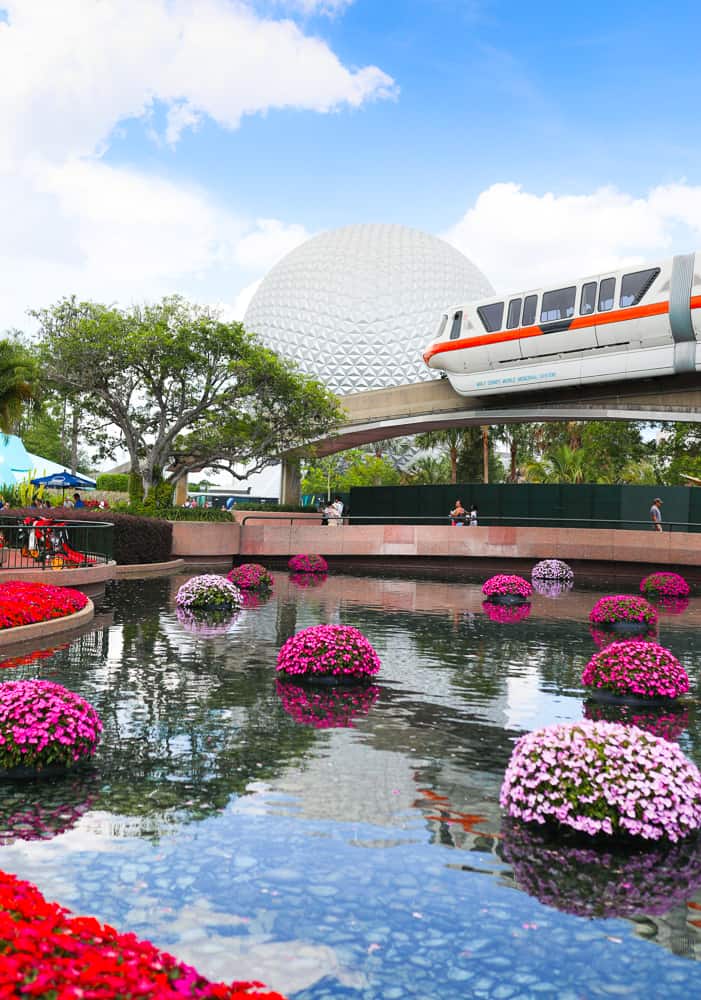 Where Exactly are the Club 33 Sites in Walt Disney World?
If you are on the hunt for the Club 33 locations in each of the Disney Parks, we will give them to you here.  The identifier for Club 33 is a Metal intercom with a button underneath it that has a 33 printed on it. Each location has it's own unique name.
Club 33 at Magic Kingdom
The Magic Kingdom location is in Adventureland where the wooden plank bridge is located.  When you see the "Adventureland" sign, it will be to your right.  Look for a two story building that overlooks the Magic Kingdom hub area by the river.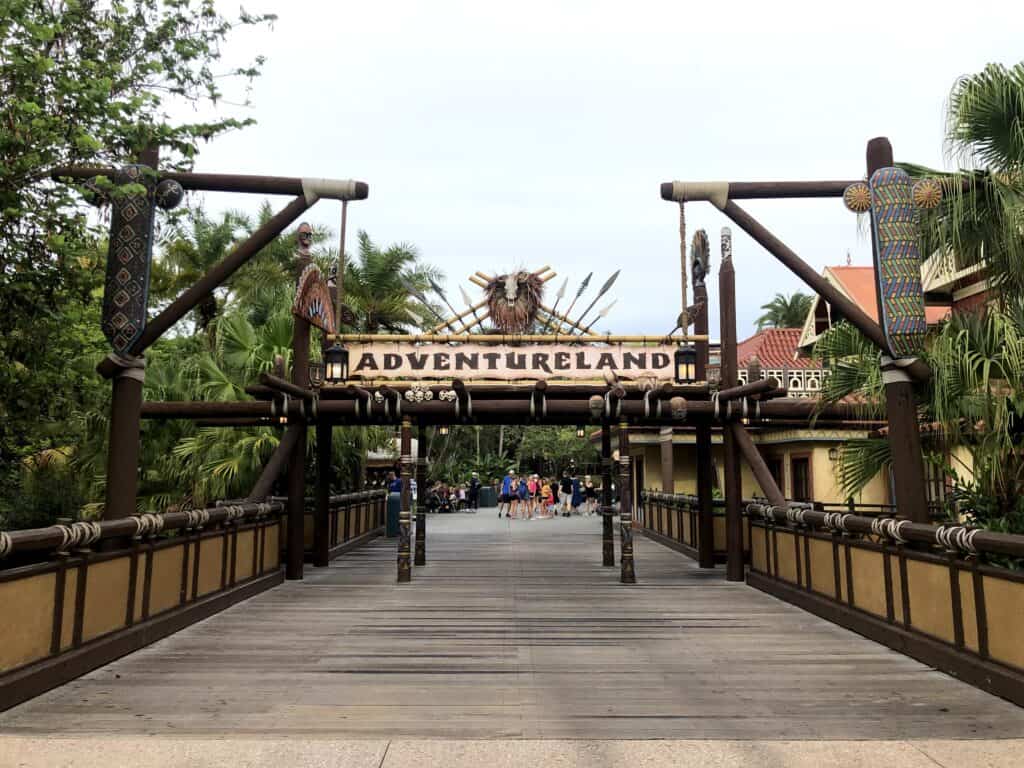 It used to be where the Tinkerbell meet and greet was in case you remember where that was. The Magic Kingdom Club 33 is called Captain's Quarters.
Club 33 at Epcot
The Epcot location is surprisingly found in the American Adventure Pavilion which is right in the middle of the World Showcase.
To find it, if you look up at the bell tower, there are windows which belong to the Club. It is the top floor of The American Adventure Show Building. The Epcot Club 33 is called Constellation Club.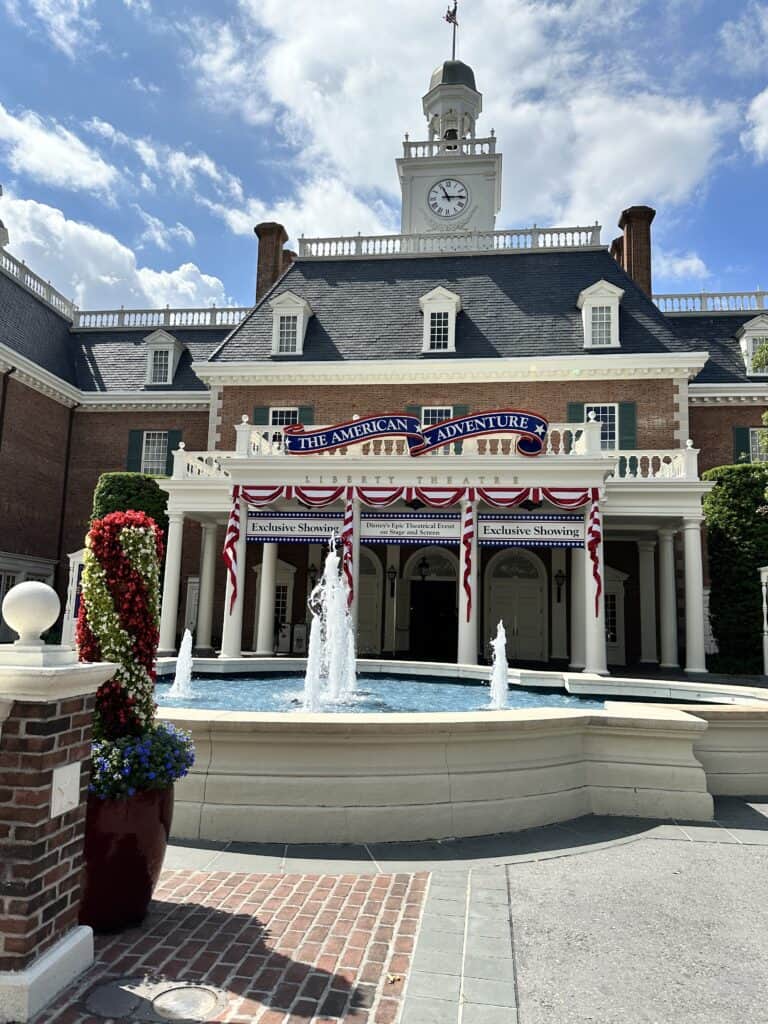 Club 33 at Hollywood Studios
The Hollywood Studios location is found inside the Hollywood Brown Derby Restaurant. The biggest hint on where to find the entrance is that it is located by the restrooms.
Look for an elevator with the 33 sign on it and if you go up to the second floor, you are there. This club is called the Spotlight Lounge and it's decorated with Mid-Century modern decor which carries with it a classic lounge feel.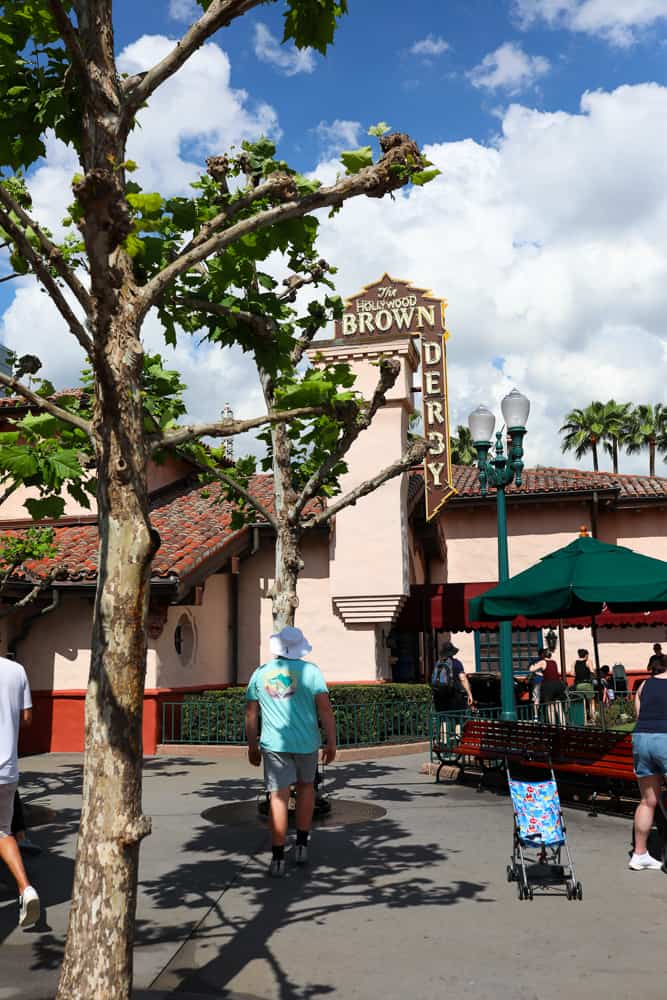 Club 33 at Animal Kingdom
The Animal Kingdom location is located near the Tusker House Restaurant in Africa. When you walk past The Festival of the Lion King Show and Harambe Theater, look for two buildings on both sides of the walkway which are fairly isolated from everything else.  
The Animal Kingdom Club 33 is located on the right side of the walkway in the building towards the back called the Harambe House. The entrance is behind a gate that the members walk through but if you look closely on the door you will find the words, "thelathini na tutu" written on the door and it means 33 in Swahili.
Incidentally, there is a Club 33 at the Tokyo Disneyland in the World Bazaar and one at the Shanghai Disneyland found at Mickey Avenue.
What are the Perks of Being a Club 33 Member?
You might be wondering what being a member gets you. Plenty!
You get Passholder Status in both Disneyland and Disney World for yourself, your spouse and all your children under the age of 26 with no black-out dates.
Admission into both Disneyland and Disney World every day of the year.
Free parking anywhere.
PhotoPass downloads at anytime for as many as you want through the year.
Discounts on pretty much anything at Disneyland and Disney World. Things like table-service dining, guided tours, all the recreation facilities and of course all the wonderful Disney Merchandise including exclusive merchandise that is not available to the average Disney guest.
50 one-day park hopper tickets.
FastPass+ reservations at any time for any attraction.
5 VIP guided tours throughout the year.
Access to all the private concierge services.
And last but not least, you get access to all the Club 33 lounges at Disney World. The food in the lounges is fine dining at it's best. Four courses with a menu that changes often, prepared by World Class Chefs in a 5 star environment.
How to Join Club 33
If you have read about the cost of joining Club 33, you understand how enormous the wait time is and how hard it is to just become one of the club members and you still want to join, can we be your best friend?  
That's amazing! Club 33 has an email address that you can reach them which is [email protected] or you can write them at Member Services, 1600 S. Disneyland Drive Anaheim, CA 92802.  
Keep in mind, you may hear back from Disney asking for further information, or you may not hear back at all.
If I am not a member, does that mean I will never see Club 33?
Never say Never, especially when it comes to the magic of Disney! There are really 2 ways you can get into the Club without being a full fledged Member.
1. Know a Club 33 Member
If you are friends with someone who has a membership they are allowed to bring you in as a guest.
You can either dine with your guest or they can set up a reservation for you without them. Keep in mind, the lounges are not very big and you will need to set up the reservation well in advance, but this happens all the time.
2. Work for a company with a Club 33 Membership
Work for a company that has a corporate Club 33 Membership. There are corporate memberships which are usually for the Executives and other big shots of a company, but if you know your company has a Membership, there is no harm in asking to use it.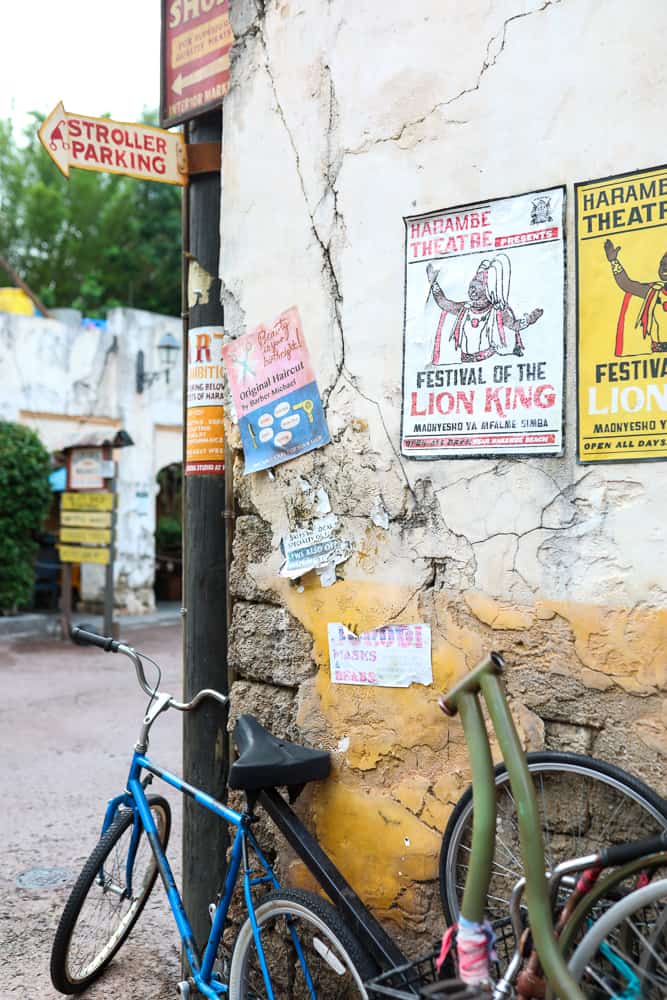 Club 33 Member Rules
Just like any other organization, there are rules that need to be followed in order to stay in good graces with Disney so you can continue to enjoy the privileges of Disney's Club 33. Here are a few of the rules:
1. Dress Code
As you can imagine, when you are dining with the rich and famous, you should look and act the part. For lunch, guests can wear casual attire that is stylish and comfortable but the following is not acceptable.
No tank tops, cutoffs, sweatpants,  swimsuits, bare midriffs, any beachwear at all including flip flops and sandals. Walking length shorts are acceptable. You are able to wear jeans but they should not be faded or torn and your undergarments should not be exposed in any way.
For Dinner, Guests should wear evening casual attire. Gentlemen should wear collared shirts and slacks that are appropriate and ladies should wear informal dress or pants with a blouse that is appropriate.
2. Smoking
There is no smoking at anytime in any of the lounges, hallways, balconies or other places associated with the lounge.
3. Photos and Videos
Taking pictures is allowed in the Club 33 lounges, however, you are strictly not allowed to take pictures of other guests and there should be no picture taking in a restroom. Furthermore, videos are not allowed at anytime while in Club 33.
4. Proper Conduct
Guests should conduct themselves in a proper way at all times.  This includes no profanity, no lewd conduct or intoxication. If drunken behavior exists, Club 33 will stop serving and take any action deemed necessary.  
No solicitation of any kind is permitted on the property. While in the dining area, cell phone usage is prohibited and they ask for guests to either shut off the phones or put them on silent mode so the other dining guests are not interrupted by them.
Some Club 33 Cool Parting Shots!
Each Club 33 has beautiful and sophisticated lounges for members to enjoy with great Disney artifacts adorning the rooms. For example, an original Mary Poppins table used in the movie is in the Disneyland Club 33 as well as an incredible elevator that Walt had installed.
Each Club 33 also has it's own exclusive gift shop where guests can purchase Disney items that are not available for the general public.
Up until 2019, Disneyland was bone dry except for Club 33. There were no alcoholic beverages served anywhere in the parks. Walt had a motto which went, "No liquor, no beer, nothing!" when it came to his beloved Disneyland Resort.
This all remained this way until Oga's Cantina and Blue Bayou Restaurant started to serve drinks.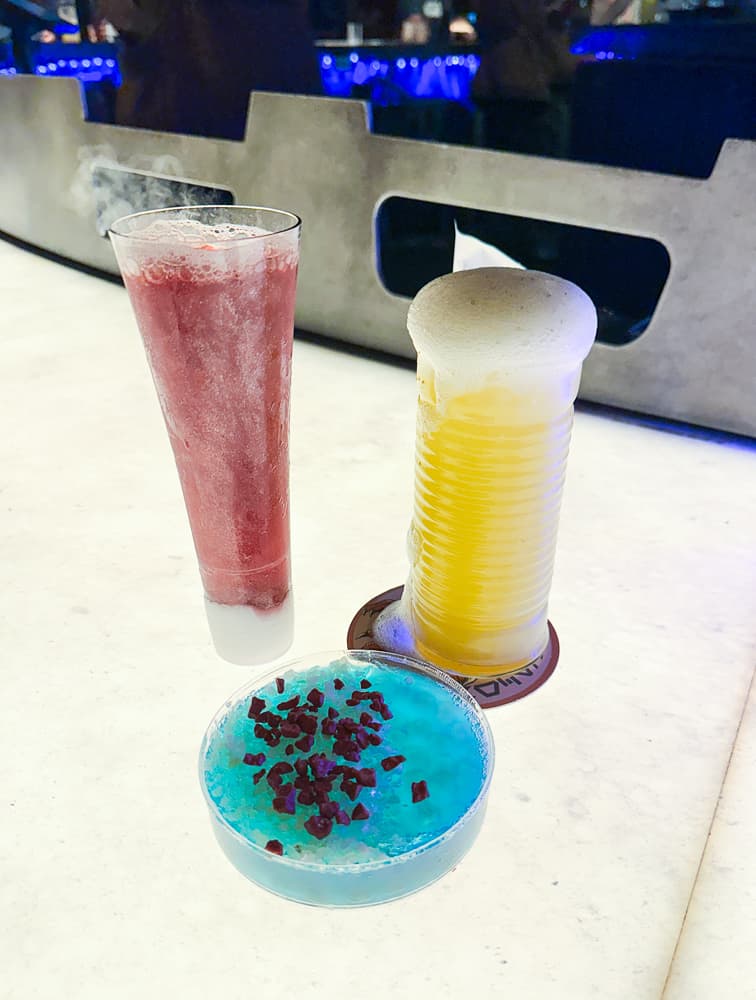 If you are lucky enough to dine in the main dining room at one of the Club 33 lounges, you can expect to pay about $130 for your meal and that's not including drinks.  The menu is set but you will have different options to order from.
The Disneyland Club 33 has the distinct honor of having one of the greatest toilets in the world. In the Ladies restroom, the toilet is an actual throne.
So there you have it! Everything to know about the exclusive Club 33 at Disney. Do you know anyone who is part of it? Are you part of it and want to treat us the next time we're there (wink!). We'd love to know!
For more affordable and easier to get Disney splurges, head here!