Disney's motto has always been bigger and better, and they do a great job at it! But what happens to the attractions when they are no longer the new shiny toy? For many of these attractions, they are repurposed into the Bigger and Better new attractions.
A once ultra scary ExtraTERRORestrial Alien became Stitch's Great Escape. The always fun, Maelstrom found in the Norway pavilion in Epcot has now become the famous, Frozen Ever After. Many times these attractions use much of the same principles as the original, but are just tweaked a bit to make the new Disney rides.
However, sometimes there is no repurposing of an attraction. Sometimes the attraction is just discarded altogether. And sometimes….it is not only discarded but abandoned as if it was never there.
This article is looking at some of Disney World's attractions that were once a major attraction but today they are no longer available to guests, except you can still see remnants of them on the Disney properties.
Walt Disney World's Abandoned Attractions
1. Walt Disney World's Discovery Island
Located in the middle of Bay Lake, this 11 acre island, originally called Treasure Island, opened in 1974 and ran for 25 years. Taken from the movie Treasure Island, the original concept had shipwrecks, secret caves and other interesting activities.
In 1976 Disney changed the name to Discovery Island and converted the space into a zoological park allowing guests access to the island by ferry boats and would be treated to exotic animals in a natural jungle habitat.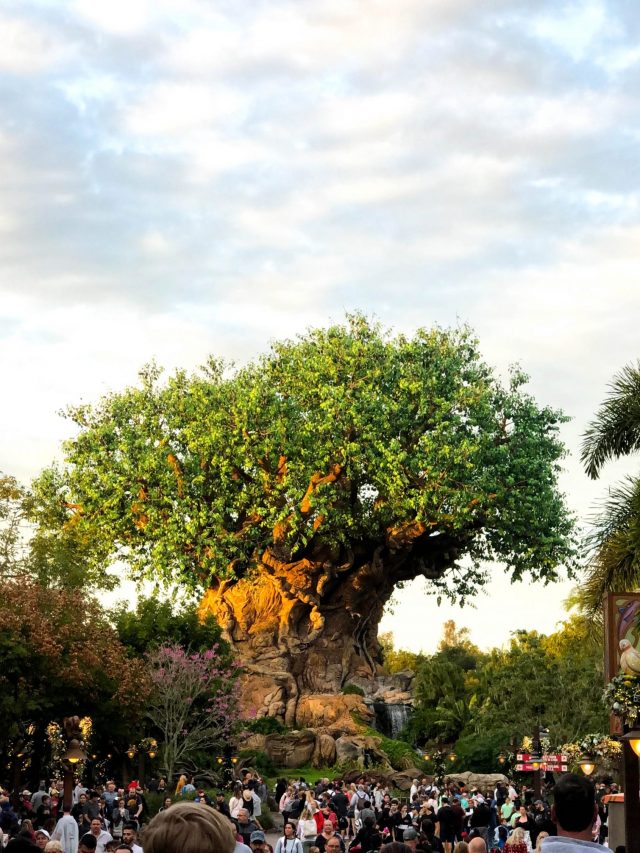 Birds, reptiles and monkeys were just a few of the many species of animals available to experience with over five hundred endanger species in all. Discovery Island officially closed on April 4, 1999.
Disney is fairly tight lipped about why it closed but the most logical reason is that they opened Disney's Animal Kingdom about this time. They likely moved most of the animals to the new park thereby making Discovery Island not as necessary for visitors.
Since it's closing, Discovery Island has not been touched. The original construction, structures, supplies and – rumor has it -even some birds were left and have not been touched in 24 years. This abandoned park is quite literally a ghost town.
A quick search on Youtube will show you some of the urban explorers who have snuck onto the restricted island in recent years, documenting the left behind items. In case you are curious, no one is allowed within 50 feet of the shoreline or you are trespassing.
Photographer Seph Lawless published drone footage of the island and has since been banned for life from the Disney amusement parks. It is fascinating to think the Disney company has left such a huge attraction in ruins.
You can get a good view of the abandoned Disney park from Disney's Contemporary Resort and the Wilderness Lodge.
2. Cranium Command
This Epcot attraction in the Wonders of Life pavilion was a mixture of animation and audio-animatronics that followed a 12 year old boy around by Buzzy who was in his cranium.
The show opened in 1989 and closed in 2007 to the dismay of many fans including us! It is reported that the entire production is intact but is unavailable to the general public.
This old ride is not expected to reopen. YouTube has evidence of "explorers" who have snuck into the original theater and pre-loading areas filming the show including Buzzy.
3. Body Wars
This Epcot attraction has a lot in common with Cranium Command in that it opened in 1989 and closed in 2007. It was the closest thing Epcot had to a thrill ride until Test Track opened.
The synopsis for the ride was that you became a passenger in a miniature capsule injected into a human body and meet up with a scientist. Things go wrong and you careen at lightening speed through human organs. It was all Disney at it's best!
Similar to Cranium Command, this ride is still, at least in part, around in the back rooms of Disney. People have been able to locate sections of it and document it on different sites on the internet.
4. Disney's River Country
Before Disney's Typhoon Lagoon and Blizzard Beach water parks there was Disney's River Country. River Country was Disney's first water park. It opened in 1976 near Disney's Fort Wilderness Lodge and campgrounds and was themed as a rustic, old-fashioned swimming hole.
River Country boasted 5 water slides, 2 pools, and 2 children's areas to swim in. This was a popular attraction and and was attracting an average of 4700 guests, daily when it closed on April 11, 2002.
For many years after its closing, River Country laid dormant with its structures being swallowed up by nature. Just recently, Disney has made the decision to take the abandoned water park and make the land into a new hotel called Reflections – A Disney Lakeside Lodge.
5. Mike Fink Keelboats
Opening in 1971, these 2 small 12 passenger boats named Gullywhumper and Bertha Mae sailed out of a dock from Liberty Square, giving passengers quite an interesting boat ride. They were free floating vessels as opposed to most of the other Disney boat rides which are on tracks. 
They had a big problem from the beginning in that they were very top heavy and could roll from side to side very easily. Finally one of these boats did indeed roll over causing minor injuries to it'\s guests on board.
So in 2001 Disney decided it would be a good idea to close down the Mike Fink Keelboats. One of the boats was a prop along the Riviera of America before the ravages of time finally got the best of it, but the original dock was left alone and finally used for Haunted Mansion overflow. It is still in it's original place today, be sure to look for it!
6. Skyway
Before the impressive new Skyliner at Disney World taking guests around the resorts in style, there was a skyway ride from Tomorrowland to Fantasyland. Opening in 1971, this ride over much of the Magic Kingdom was a wonderful way to view the park and attractions while giving you feet a much needed rest.
The highlight of the ride was flying over 20,000 Leagues Under the Sea's aquamarine lagoon! It was billed as a one way ride, so you only went into Tomorrowland or you only went to Fantasyland. It closed in 1999 mostly because of the cost to operate it.
So where are the remains of this abandoned ride today? Crazy as it seems, both sections of the skyway have been turned into bathrooms on the Disney property. Tomorrowland's structure has a waterfall with the bathrooms under the structures.
In the Fantasyland bathrooms in the Tangled area, some of the architecture is the same as it was in the skyway station. Finally, you can see one of the skyway buckets hanging from the ceiling at the DisneyStyle store at Disney Springs!
Its really up to you if you think it was a good or bad idea to take some of these beloved rides and get rid of them. New water parks are fun, but would we also enjoy Disney River Country? You will never know what the original Skyway was like…even though you can now take the Skyliner to Disney resorts and Disney theme parks.
We would love to hear your thoughts – did you ever experience some of these abandoned rides? Do you miss them? Let us know!
Be sure to check out our list of over 40 hidden things to do in the Disney parks!