Raise your hand if you have fond memories of growing up watching Mickey Mouse cartoons with Mickey and sweet, adorable Minnie Mouse on television? Or maybe you read every book possible with them in it. And when you finally got to meet Mickey Mouse at a Disney park, you squealed with delight. You finally got to hug Mickey!!
As every Disney fan knows, Disney World (and the Disney Parks) began with a mouse. Mickey Mouse. And we also all know that when you see Mickey you know that sweet little Minnie Mouse and their crew of friends – Donald Duck, Goofy, Daisy Duck and Pluto couldn't be far behind.
One question you hear over and over are – are Mickey and Minnie married? We all know and love Mickey and Minnie but few of us know the answer to this question!
Let's go over the history and fun facts of this famous duo.
Mickey and Minnie's Debut
Mickey and Minnie got their start in the short film Steam Boat Willie when it premiered in November 18, 1928. Steamboat Willie is the first Disney movie to have synchronized sound as well as the first cartoon to have a full post produced soundtrack.
Mickey went on to be one of the most iconic cartoon characters and eventually got a star on the Hollywood Walk of Fame!
Mickey and Minnie's Voice
One amazing thing about both Minnie and Mickey was that while they both were voiced by a number of different voice actors over the years (Minnie's voice had 7 while Mickey's voice had 14), the very first one was Walt Disney himself! That's right! Walt was the original voices for both.
After Walt, Russel "Russi" Taylor has arguably the most recognizable voice of Minnie. Russi Taylor became the voice of Minnie in 1986 and continued for 33 years.
Wayne Anthony Allwine was the 3rd voice of Mickey and held that spot for 32 years. And guess what happened in 1991? Wayne Allwine married Russi Taylor. Yep, two Disney legends, the voice of Mickey Mouse married the voice of Minnie Mouse in real life!
Mickey and Minnie's Original Names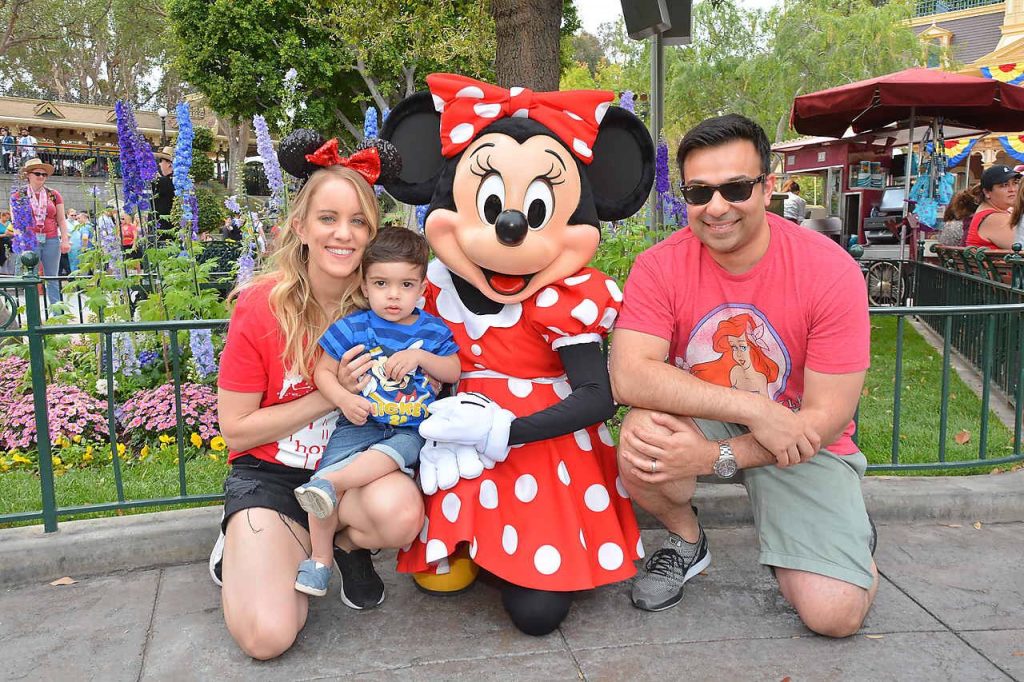 Both Mickey and Minnie weren't originally called Mickey and Minnie! Mickey's original name was actual Mortimer Mouse. Walt was all set to name him Mortimer but Lillian Disney, Walt's wife, told him it sounded too depressing. Funny enough, Mortimer went on to be Mickey's rival!
Minnie's full name is Minerva Mouse. Although there isn't any formal documentation of this and it's rarely used, it was mentioned in the comic strip story "The Gleam" in 1942. She also goes by Maestro Minnie and Princess Minnie. Maestro Minnie was a series of shorts where Minnie conducted living musical instruments.
Are Mickey and Minnie Twins?
Leave it to social media to get the rumor mill going!First of all, they're both mice and yes, they look alike! In addition to that, both of the same last name "Mouse".
But no. Mickey and Minnie are definitely not twins. They're not related by blood at all Minnie does, however, have twin nieces! Millie and Melody Mouse are the twin nieces of Minnie Mouse which we see in the Mickey Mouse Clubhouse.
Are Mickey and Minnie Married?
Well, hot dog (as the iconic Mickey Mouse would say), Mickey and Minnie ARE a married couple! Yes, Mickey and Minnie are husband and wife! We know this because of an interview Walt Disney did in 1933! In an interview in an issue of Film Pictorial magazine he said:
"In private life, Mickey is married to Minnie. A lot of people have written to him asking this question, because sometimes he appears to be married to her in his films and other times still courting her. What it really amounts to is that Minnie is, for screen purposes, his leading lady. If the story calls for a romantic courtship, then Minnie is the girl; but when the story requires a married couple, then they appear as man and wife. In the studio we have decided that they are married already."
We also. know from another interview with Walt that the two were never married onscreen. This is what raises the question of them officially being married (or in fact twins, as we'll soon discuss).
Mickey first referred to Minnie as his girlfriend during a song in 1929. He sang that he "got a sweetie…she's my little Minnie Mouse." So now we know that Minnie has always been more than just a love interest for Mickey – they're husband and wife!
So there you have it! Now you can wow your friends (or set the record straight on social media) about the true nature of Mickey's relationship with Minnie! You can find some of our other favorite Mickey Mouse quotes here.
Want even more Disney fun? Check out our fun facts about Mickey or things you didn't know about Minnie!