Whether you're heading to Disney or not, your kids will love wearing a face mask with their favorite Disney character on it! We've rounded up some of the best Disney face masks for kids and for you too!
As of now, Disney World is requiring face masks at the park and unfortunately, Disneyland has not reopened yet. We have more information about visiting Disney in 2021 on our crowd calendar post, so feel free to check that out if you are looking to go to Disney!
Disney Face Masks for Kids and Adults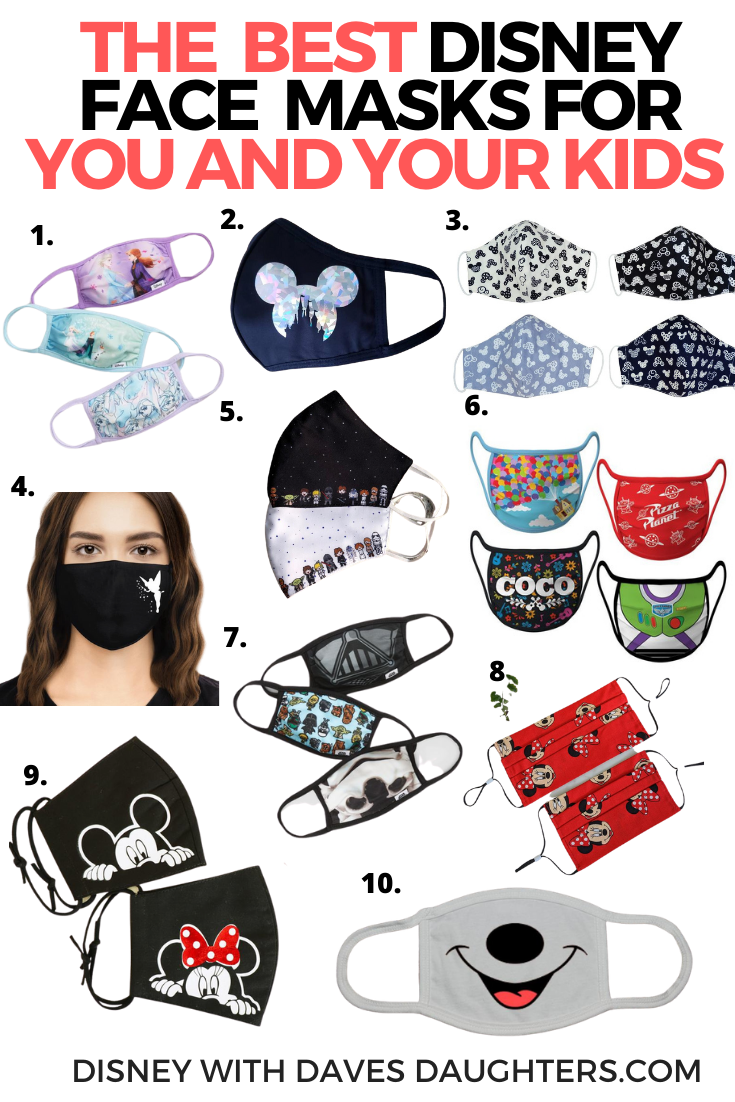 This post may include affiliate links which means we may earn a small commission if you shop using the links below at no additional cost to you. Thanks so much for supporting me and this blog!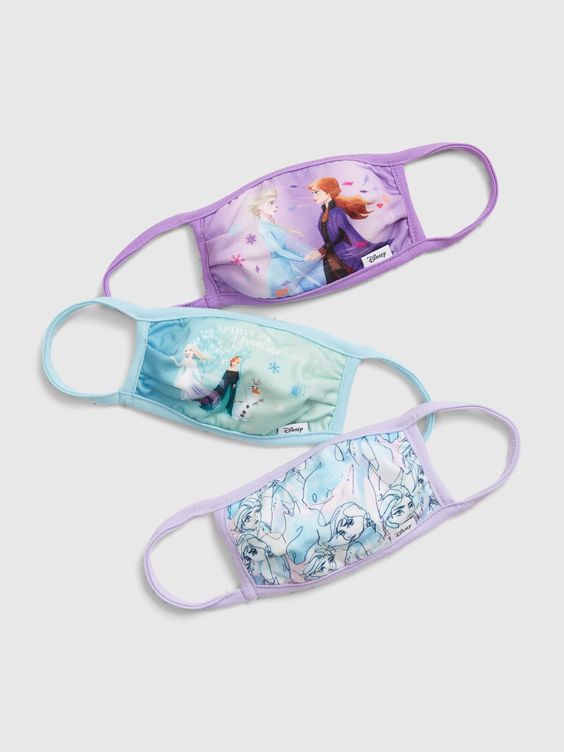 These princess themed face masks are perfect for little girls! These also come in Minnie or all the Princesses. These child sized face masks come in a 3 pack and run around $18.
These are from the GAP and they often run buy one get one 50% off which makes these a great deal!
This 3 layered adult face mask is black and can be personalized with your name! Comes in 3 sites. You can pick from sparkly ballons or the castle or a combination of the two!
This 4 pack of Mickey Mouse themed face masks are fun and whimsical! These get 4.5 stars on amazon and give adults some Disney fun while still having a more grown up look!
We love this Tinker bell face mask! This comes in several different colors and definitely is perfect for a trip to Disney World – or the grocery store! We would wear our favorite "faith, trust and pixie dust" graphic tee with it!
(Find our favorite Tinker Bell quotes here!)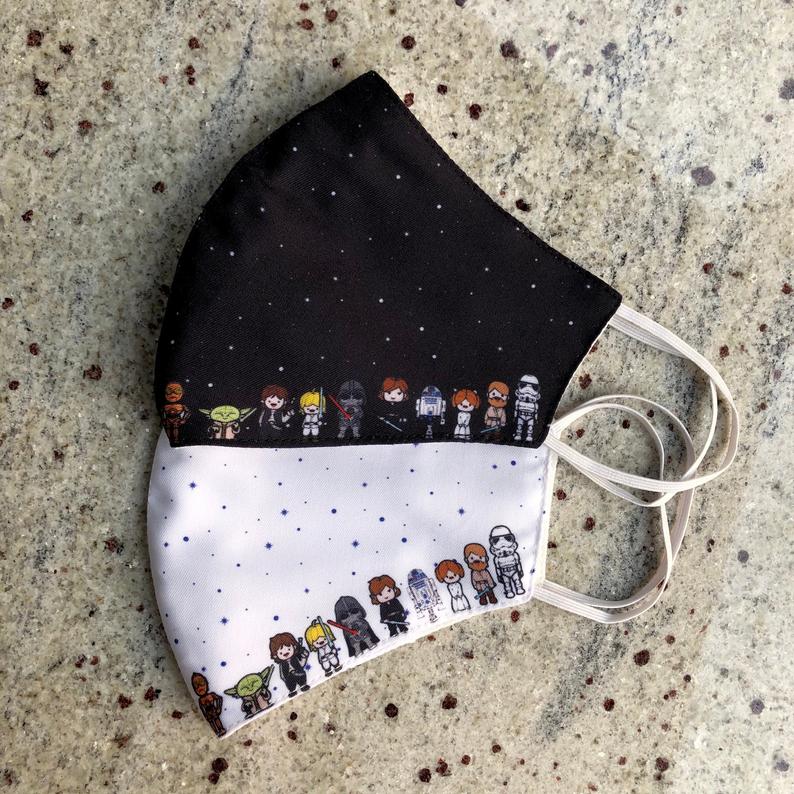 We really love these Star Wars masks! These unique masks have a space themed background with all the Star Wars characters on the bottom! These are washable and ships quickly!
This 4 pack of face masks come in multiple sizes and prints! You can match your child as these come in 2 kids sizes AND 2 adult sizes!
We love the that these represent Coco (one of our favorites!), Up!, and Toy Story. Everyone in the family will find something they love in this fun four pack of masks!
These Star Wars kids face masks are so fun! This 3 pack is also from the GAP so be sure to look for a buy one, get one 50% off code to get these at an excellent price! These are washable and come in one size.
This one might be our favorite! This 2 pack of cotton face masks has one for an adult and one for a child. The ear straps are adjustable which makes it perfect for any size face.
Our favorite thing is the different prints you can order – baby Yoda, storm troopers, Christmas themed Mickey, and the galaxy! Perfect for any Disney OR Star Wars loving family.
These facemasks come in 4 different design options, featuring Mickey and Minnie Mouse. These masks have adjustable straps and get amazing reviews on Etsy!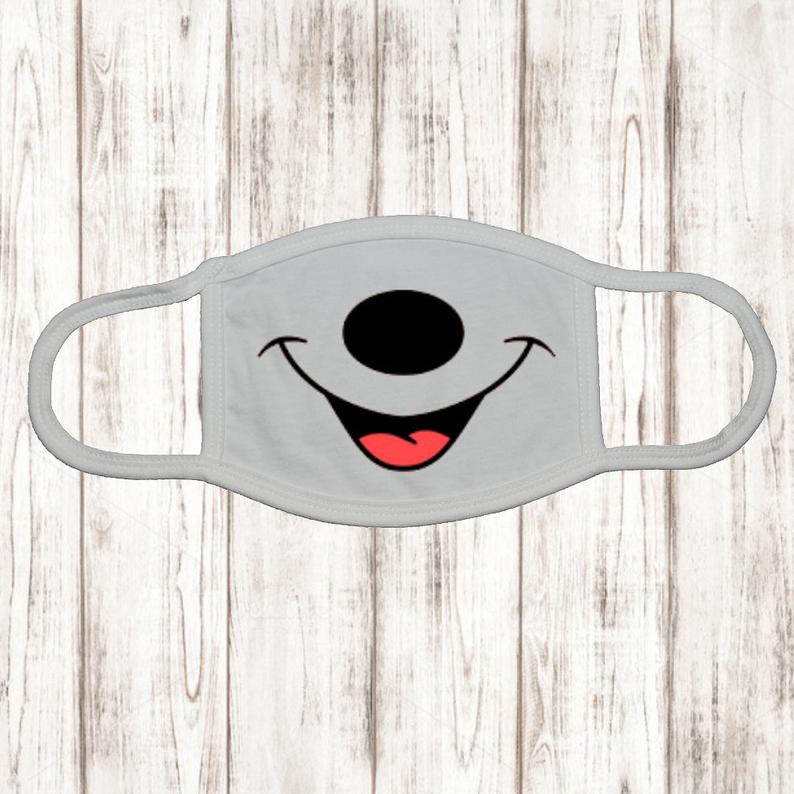 This cute, washable mask comes in both a child and an adult size, so you can match! We love that this is a unisex style mask so anyone can wear it!