Disney World Is Big…Really Big! But how big and how many acres is Disney World?
You probably already know, even if you have never been, that Disney World is big. Have you ever thought about just how big it really is? Walt Disney World is 43 square miles!
When Walt set out to build Disneyland, he purchased 160 acres in Anaheim, California. Anaheim was a town next to his work in Burbank studios in southern California.
Soon, things started springing up all around Disneyland including tacky hotels, restaurants and gift shops. It quickly became a congested area which not only made it impossible to expand, but he couldn't control the external environment. In other words, he needed more space so he could manage not only the park, but everything around it.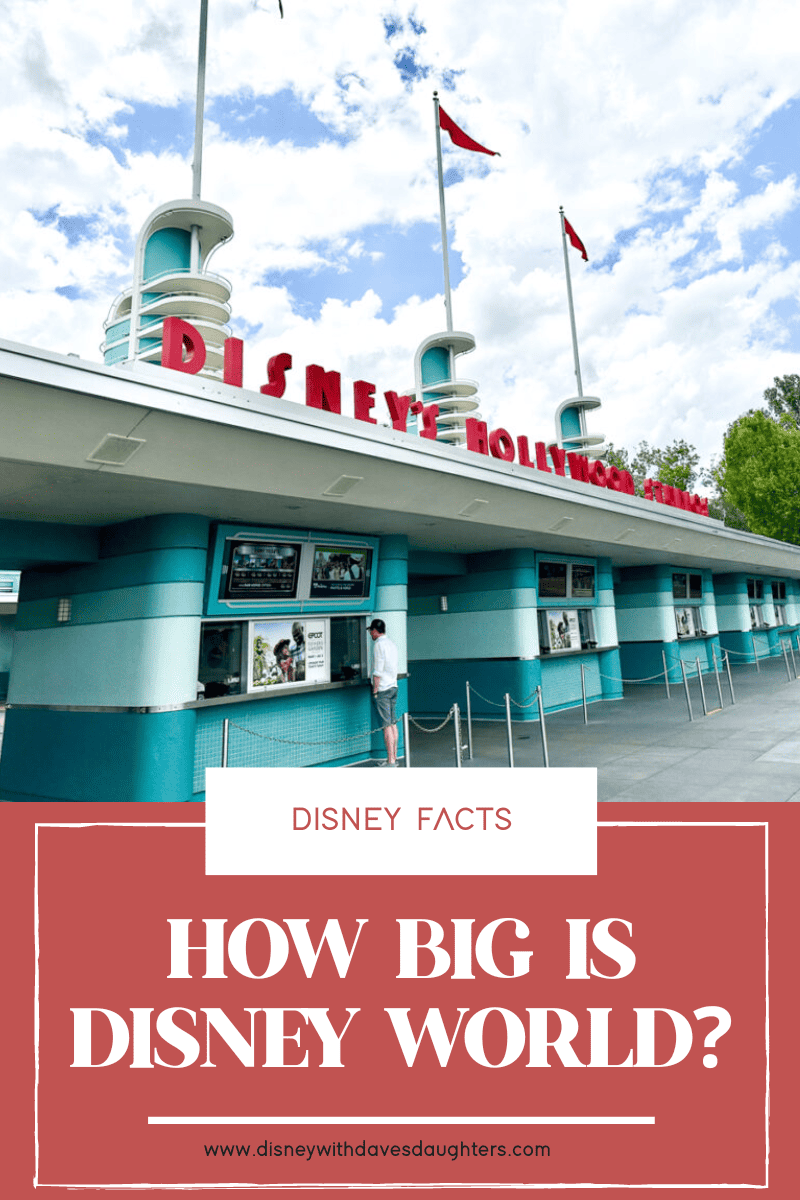 This is where the Disney World size story begins. Walt looked east to build his next theme park. He wanted to make sure it was somewhere it could function without outside interference.
Walt found what he was looking for in a large piece of land in Central Florida near Orlando and he set out to secretly purchase the land for what would become Disney World.
Walt's plan worked, even though he didn't live to see its fulfillment! Disney World is massive and it never has to worry about not having enough room to do what it wants to do. Let's dive into the specifics.
What is the overall size of Disney World?
Disney World covers 43 square miles of land! Presently, there are 4 theme parks, 30 hotels/resorts, 2 water parks, 4 golf courses, Disney Springs (which is a huge shopping district) and so much more! We have been to Disney World many times and have yet to experience all it has to offer.
If you were to compare it to a city, it is the size of San Francisco and Miami. It is actually bigger than some of the world's independent nations including Monaco, Nauru, Tuvalu, San Marino and Vatican City.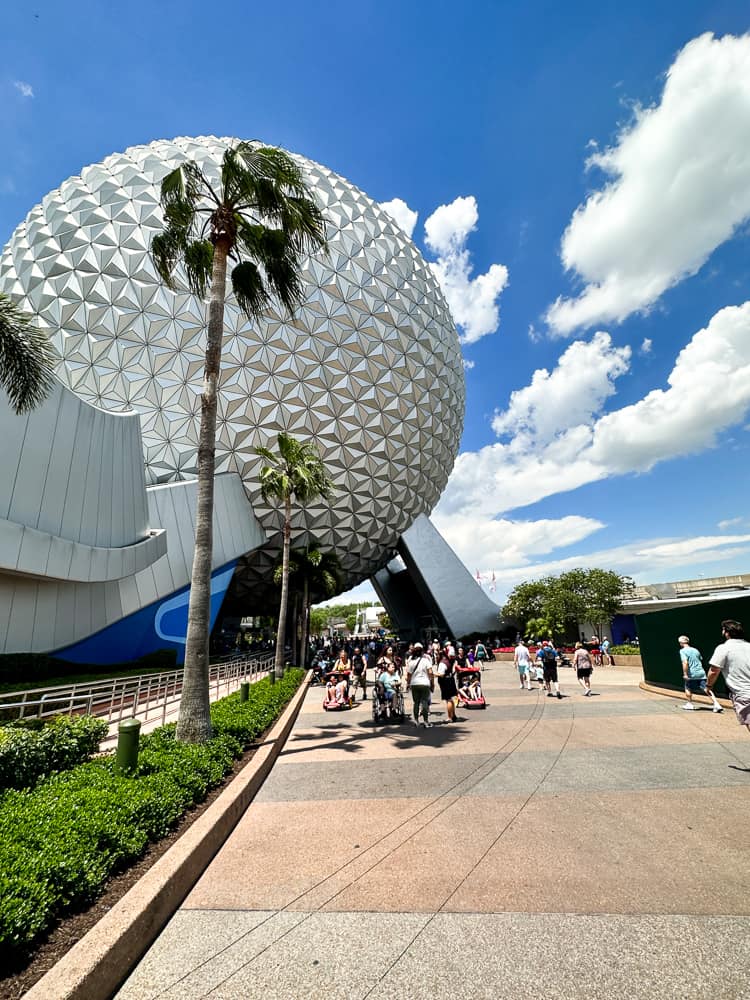 How many acres is Disney World?
43 square miles comes out to over 27,000 total acres of land!
Is Disney World larger than Disneyland?
We think you already know the answer. Yes! The real question is how much bigger? Considering that Disneyland is about 500 acres, you can figure that there are about 54 Disneylands in one Disney World.
You could say that in comparison, Disneyland is a "Small World" after all. (Sorry, we couldn't resist.)
Even though the size of Disney World is much bigger, Disneyland doesn't offer that much less when it comes to actual attractions. They do a great job of packing in the attractions without having as much land to work with.
Some people argue that the Magic Kingdom in Disneyland is better than the Magic Kingdom in Disney World! Personally, we like Disney World the best, but it is mostly because it is so much more familiar to us.
Is Disney World larger than Universal Studios?
Yes, Disney World is bigger than Universal Studios. Universal Studios is about 550 acres compared to the 27,000 for Disney World.
How many visitors does Disney World take in annually?
In a typical year, Disney World will take in approximately 50 million guests. It breaks down to about 18 million at Magic Kingdom, 11 million at Epcot, 10 million at Animal Kingdom and 10 million Hollywood Studios.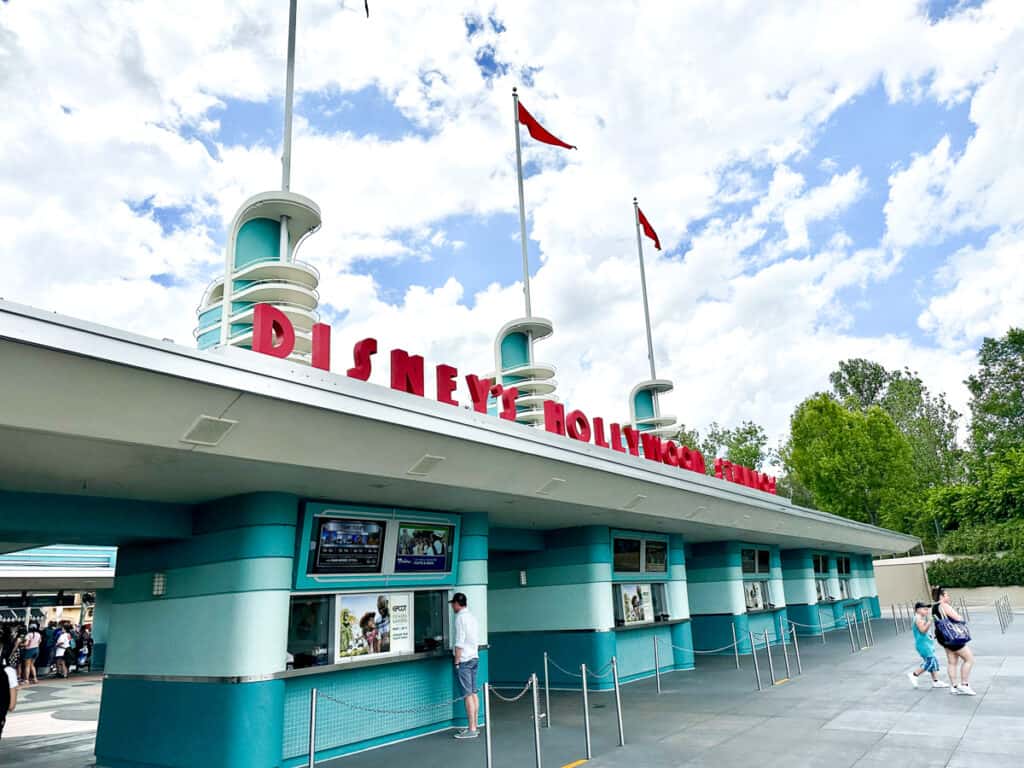 Lets take a look at each Walt Disney Park separately:
Disney's Magic Kingdom
The Magic Kingdom park is about 106 acres of land and though it is the most popular of the four theme parks, it is also the smallest Disney theme park.
Within the Magic Kingdom, there are 5 "lands" which are Adventureland, Fantasyland, Frontierland, Liberty Square and Tomorrowland. Within those lands there are over 30 attractions, 8 table service restaurants, 14 counter service restaurants and over 20 snack stops sprinkled throughout the park.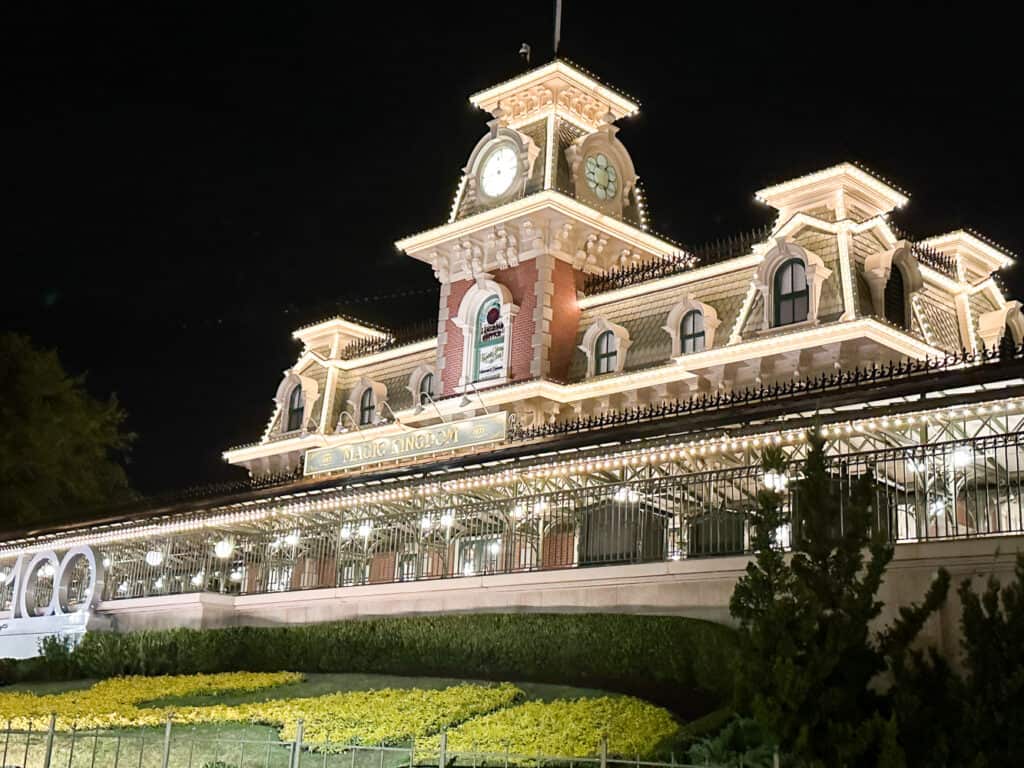 The Magic Kingdom also is the home of the Cinderella Castle which stands 189 feet tall but was designed to look even taller. Don't let the "smaller size" fool you concerning the Magic Kingdom. Guests typically walk about 10 miles every time they visit this park!
And why not?! With Space Mountain, Haunted Mansion, TRON, and the Pirates of the Caribbean attraction (our personal favorite), there is just too much to see.
This is our family's personal favorite park. We love the first glance of the castle each visit and we try to hit up as many attractions as possible. Our favorite family tradition is having breakfast at Cinderella's Castle and then spending a magical day in the Magic Kingdom.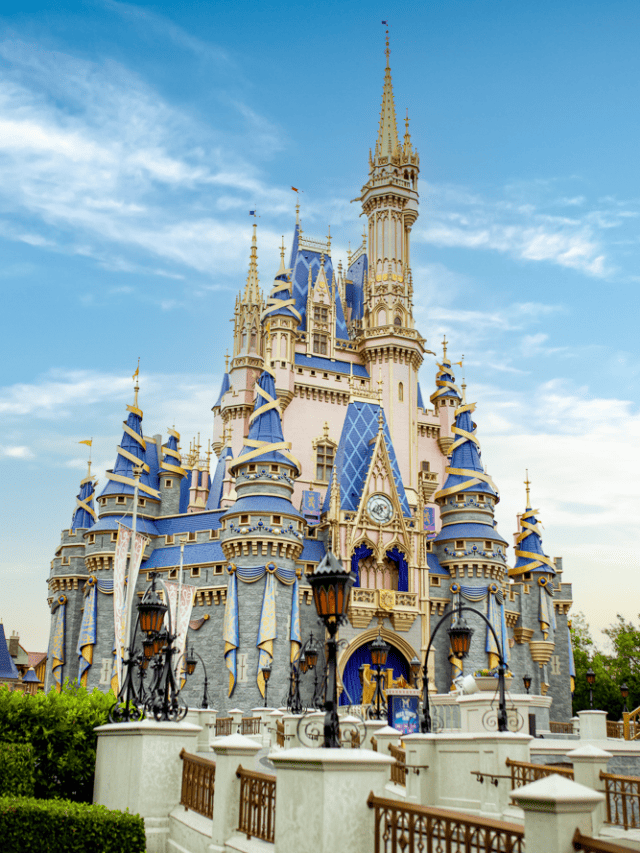 The Magic Kingdom's parking lot is actually bigger than the park itself boasting a 125 acre parking lot which can hold more than 12,000 cars on any given day.
Many a weary guest knows full well the size of the parking lot after walking all day long and having to find your car at the end of the day. Luckily, Disney has a wonderful transportation system that helps guests get to their cars with the least amount of walking.
Disney's Hollywood Studios
Hollywood Studios (formerly MGM Studios) is the second theme park with a 200 acre theme park. Just a few years ago, guests could easily see this park in a day if not a half day, but those days are long gone.
There are now seven areas that make up Hollywood Studios. They are:
Hollywood Boulevard
Sunset Boulevard
Echo Lake
Animation Courtyard
Grand Avenue
Star Wars: Galaxy's Edge
Toy Story Land.
The new Star Wars: Galaxy's Edge makes up a whopping 14 acres on its own. Of all the "lands" in all of Disney World, Galaxy's Edge is the largest.
It boasts Star Wars: Rise of the Resistance, Millennium Falcon: Smuggler's Run, two of the most popular rides at Disney World, in addition to the other great attractions and restaurants (we recommend trying to get into Oga's Cantina if you can).
Galaxy's Edge is quickly becoming our second favorite area of Walt Disney World. Characters are often hanging out – we saw several storm troopers, Chewbacca, and Rey in one afternoon! The atmosphere is very unique and you truly feel like you are in a different galaxy.
Disney's Epcot
Epcot is the 2nd largest of all Disney Theme Parks. It is over 300 acres and it has four neighborhoods:
World Celebration
World Discovery
World Nature
World Showcase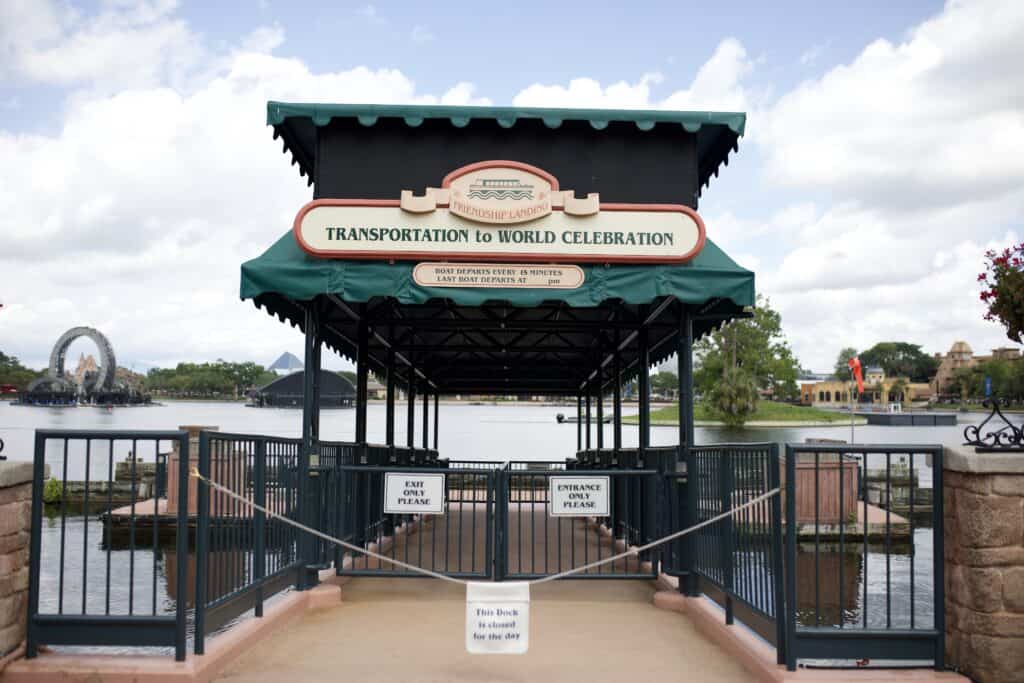 The history of Epcot is an amazing story that Walt Disney himself had envisioned before his death. Unfortunately, many of his ideas and dreams never came to fruition but they sparked other creative projects that Epcot has explored over the years.
EPCOT can be a very tiring park to walk around, especially for kids. The World Showcase can get tiring so we highly recommend a stroller if you have younger children in your family.
Disney's Animal Kingdom Theme Park
Animal Kingdom is the biggest Disney theme park at Disney World with over 500 acres. The park is divided into seven areas including:
Africa
Asia
Discovery Island
Dinoland U.S.A.
Pandora – The World of Avatar
Oasis Exhibits
Rafiki's Planet Watch
You may have already guessed why the Animal Kingdom is the largest of all the parks. Much of Animal Kingdom can be compared to a massive zoo in which animals are freely, but strategically, roaming the park on a lot of land.
One major perk of Animal Kingdom is you will often find live music and entertainment as well as plenty of shade and places to sit. We enjoy taking breaks and listening to music.
We also like to head to Rafiki's Planet Watch and ride the train. This gives our feet a much needed break!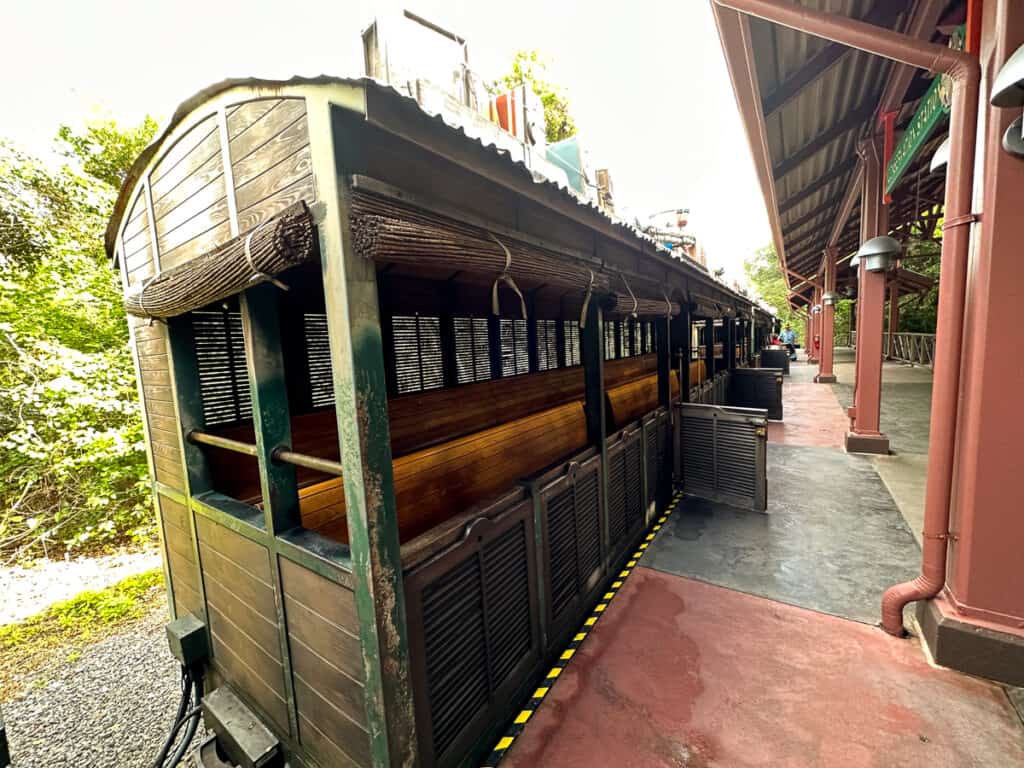 Disney Springs
Let's not forget about the largest shopping center in Central Florida, Disney Springs. Disney Springs used to be called Downtown Disney but changed it's name and now it is over 150 acres and yes, it is part of Disney World. There are over 150 shops, restaurants, entertainment and so much more.
There are four different neighborhoods including The Landing, The Marketplace, the Town Center and the West Side. You will find many unique shops but also some dining and retail that you are familiar with.
Number of Resorts at Disney World
In addition to the 4 theme parks and Disney Springs there are 25 Walt Disney World Resort Hotels on the property. Our family's personal favorite is the Beach Club.
Number of Hotels and rooms
There are over 30,000 rooms within the 25 Disney Resorts that can sleep approximately 160,000 guests each night. The resort with the most rooms is Disney's Pop Century Resort with 2,800 rooms waiting to accommodate eager Disney Fans each day. In additions there are over 400 Wilderness Cabins, 800 campsites and well over 3,000 DVC units.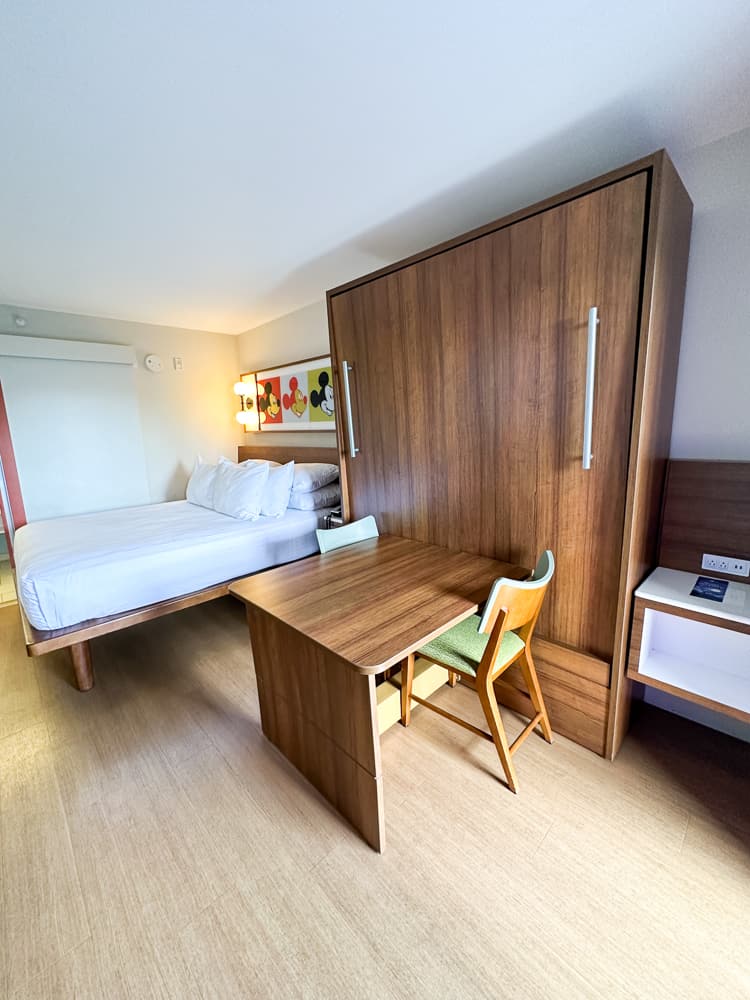 Water Parks
Also located on the Disney property are two water parks, Blizzard Beach and Typhoon Lagoon. Both water parks are over 60 acres featuring water slides, wave pools and many other water based activities.
There are well over 2 million visitors to each of the water parks annually. Typhoon Lagoon has the distinction of having the 2nd most guest visits in the world and Blizzard Beach comes in 3rd.
Golf Courses
There are 4 golf courses and thee miniature golf courses on The Walt Disney World Property.
Number of Cast Members and Characters
Disney has over 70,00 Cast Members filling many different roles that keep Disney World going. One of those roles is being one of the Disney Characters, whether it's Mickey Mouse, Donald Duck or one of the Princesses.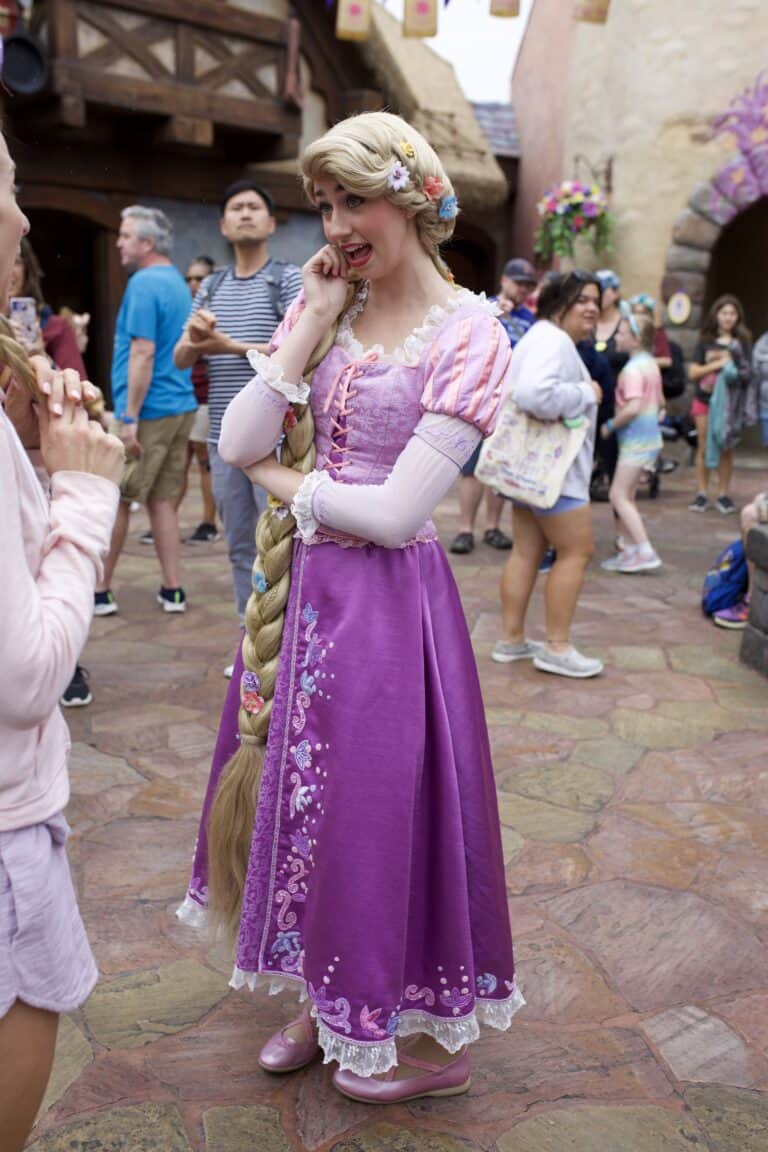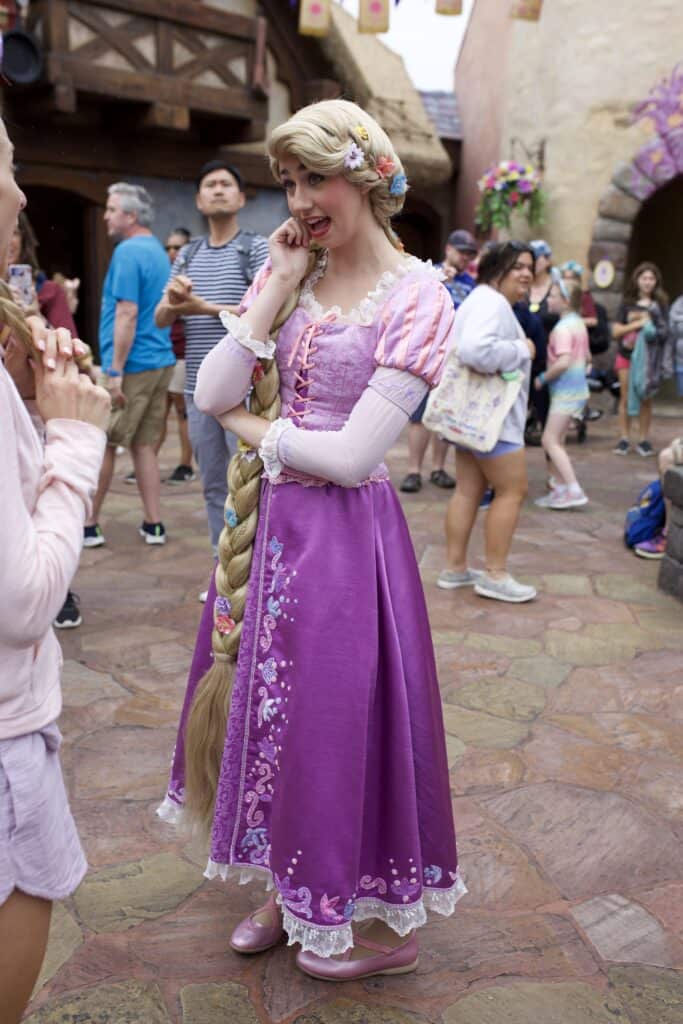 You can imagine the amount of costumes and associated items that need to be made, maintained and organized for the different Cast Members. Mickey Mouse alone has over 300 costumes for the Cast Members. Incidentally, Disney is the largest single-site employer in the country.
Food Facts
There are more than 300 places to eat around the Disney World parks and resorts. With 50 million guests coming to Disney World each year, you can imagine the amount of food needed to keep everyone from getting hangry.
Here are just a few stats:
There are more than 5 million hot dogs eaten each year.
There are more than 5 million servings of popcorn eaten each year.
There are more than 7 million hamburgers eaten each year.
There are more than 1 and a half million barbecued turkey legs eaten each year.
There are more than 9 million pounds of French fries eaten each year.
Finally, there 75 million Coca-Colas sold each year.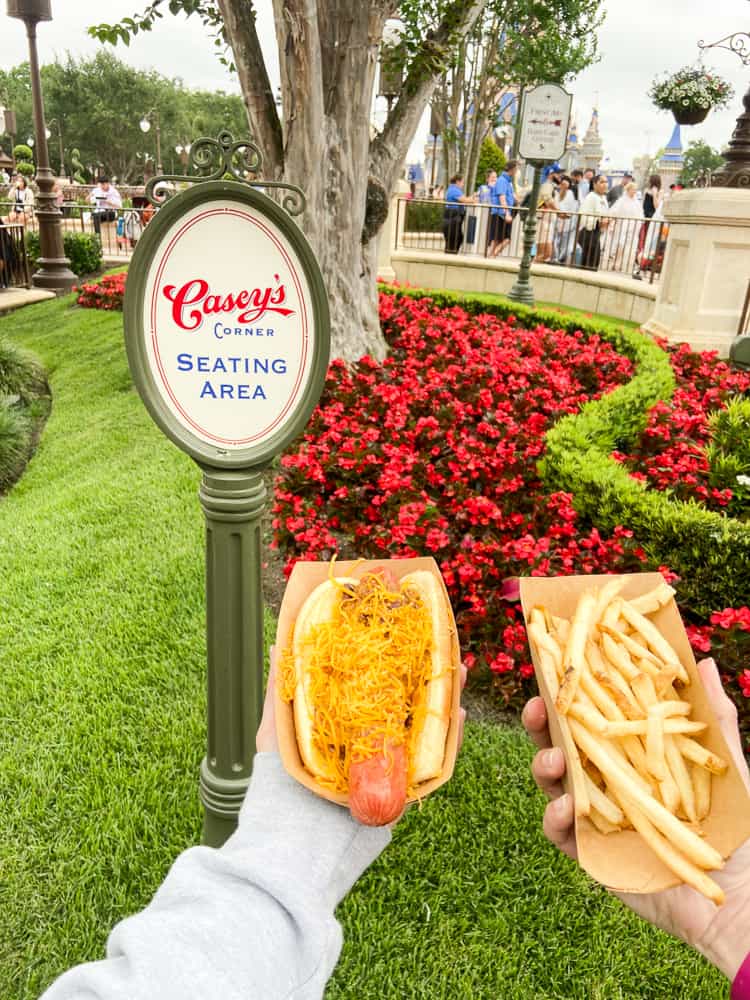 More amazing facts concerning the size of Walt Disney World:
Over 250 million people have been on "It's a Small World" at Magic Kingdom. (and each one hums the tune each day).
There are more than 2,000 animals at Disney's Animal Kingdom and there are more than 300 different species.
Stormalong Bay at Disney's Beach Club Resort holds 750,000 gallons of water and is the world's largest sand bottomed pool.
Speaking of water, the Seas with Nemo and Friends pavilion has 5.7 million gallons of saltwater in the tank. You would think it would be the largest in the world, but it is 2nd to the Georgia Aquarium.
Photopass photographers take up to 200,000 photos of guests every single day!
Over 280,000 pounds of laundry is done for the employees of Disney every day.
The monorail trains at Disney world have been on the move since they opened in 1971. In fact, they have traveled the equivalent of 30 round trip journeys to the moon since that time with an average of 150,000 riders each day.
A quarter of a Million people ride some sort of Walt Disney World Transportation each day, including busses, water taxis and boats as well as the monorail.
If you can manage it, we recommend trying to work a rest day into your vacation. This gives your feet some time off after all the walking! It also gives you a chance to explore your resort (or other Disney resorts) without missing out on a park day. There really is so much to do at Disney!