Who do you like better – Mickey Mouse or Minnie Mouse? Can't pick one?
There is very little argument that Minnie Mouse is just as popular and loved as Mickey. She is the First Lady of Disney and everything she touches turns wonderful. But how much do we really know about her? The following are some amazing facts you may not know about the queen of Mickey's heart.
1. Minnie's family.
Minnie grew up on a farm with a mom and dad. Her dad's name is Marcus and her mom's name is Margie (there isn't a lot about Margie but she first appeared in the 1930 comic Mr. Slicker and the Egg Robbers). She has twin nieces, Millie and Melody. She has an Uncle that you may know…Mortimer. This gets a bit creepy considering all the times over the years Mortimer has tried to get Minnie on a date! Marvel and Matilda Mouse are her grandparents.
2.Minnie's actual name isn't Minnie
Minnie's full real name is Minerva Mouse.
3. Are Mickey and Minnie married?
This may come to you as a shock but Minnie is secretly married to Mickey. Walt revealed this juicy piece of gossip in 1933. Shhhhh, but it's supposed to be a secret. They just pretend to be sweethearts in person.
4.Minnie's other names.
Minnie has gone by Maestro Minnie and Princess Minnie. Maestro Minnie was a series of shorts where Minnie conducted living musical instruments.
5. Minnie's best friends
Minnie's very best friend is Daisy Duck but she also considers ClaraBelle Cow a great friend as well.
6. Minnie's pets.
Minnie has a dog named Fifi and a cat named Figaro. Interestingly enough, Fifi had 5 pups with Mickey's dog, Pluto. Speaking of Pluto, he was originally Minnie's dog and she gave him to Mickey (I know, kind of complicated). Figaro is the same Figaro in the movie Pinocchio.
7. Minnie's perfect man
"He'll stride into the room; a light will glow from him. I'll hear music. He'll bring me flowers. He'll swing me off my feet! And I'll know he's the one when he makes me laugh." This must have been what Mickey did!
8. Who was the first voice of Minnie?
The person who did Minnie's voice for the first year was non other than Walt Disney himself. Russel "Russi" Taylor has arguably the most recognizable voice of Minnie. Russi became the voice of Minnie in 1986 and continued for 33 years.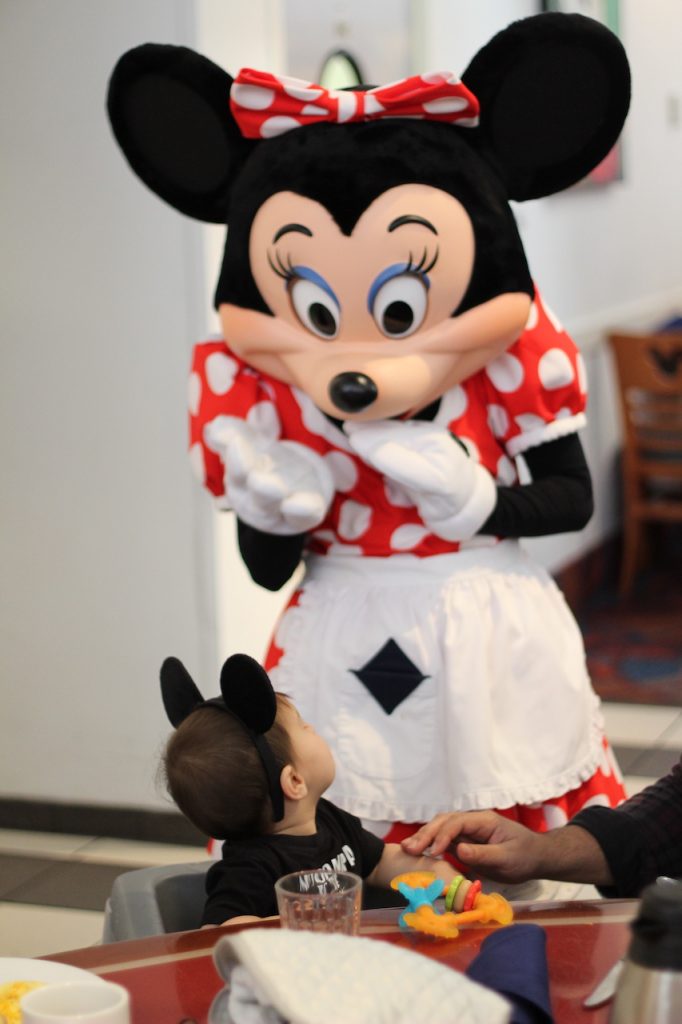 9. Minnie in Hollywood
Minnie received her own Hollywood Star on the Hollywood Walk of Fame on January 22, 2018 in celebration of her 90th Anniversary. The star is dedicated in the category of Motion Pictures and was presented to Minnie by Katy Perry.
10. Minnie's acting career.
Minnie has appeared in 68+ cartoon shorts over her career. She has also appeared in numerous television shows including Walt Disney Anthology Televison Series, Mickey Mouse Clubhouse, and The Mickey Mouse Club.
11. Minnie was a flapper.
Minnie was designed with a short flapper style dress which showed her knickers and black stockings.
12. Minnie's favorite colors.
We all know Minnie with her favorite pink and red outfits but originally, she wore a dress colored with green, black and green.
13. Minnie's acting debut.
Minnie got her start with Mickey in Steam Boat Willie when it premiered in November 18, 1928. Steamboat Willie is the first Disney movie to have synchronized sound as well as the first cartoon to have a full post produced soundtrack. Steamboat Willie not only introduced us to Minnie and Mickey, it was technologically beyond its time!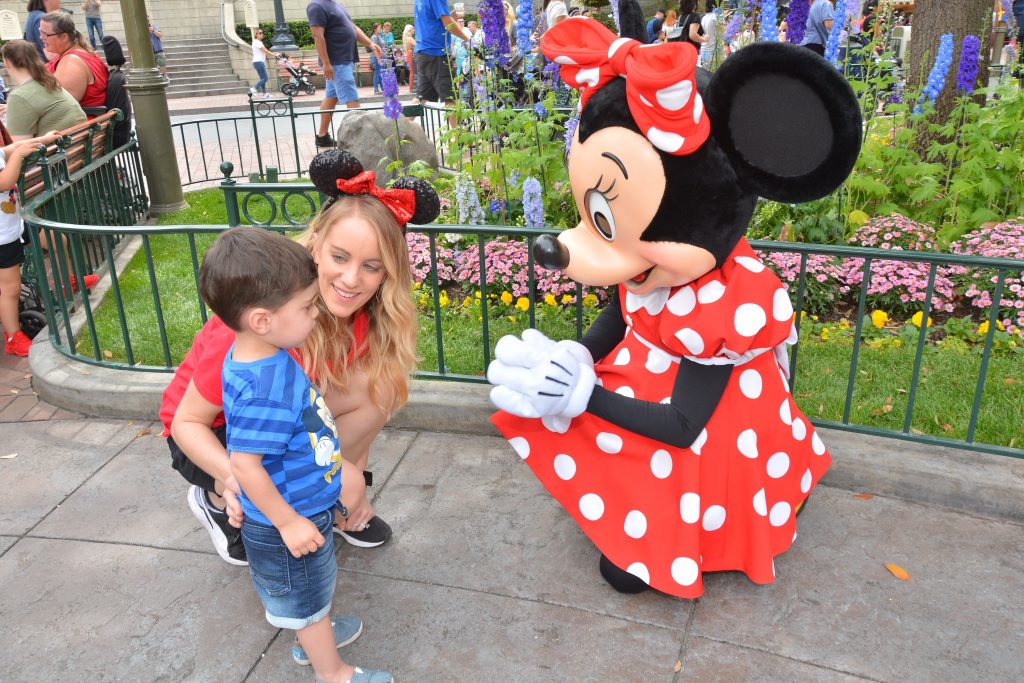 14. Minnie wore a…..hat?
Originally, Minnie wore a hat all the time but in 1940 they did a full makeover putting a bow in her hair and on her shoes.
15. Princess Minnie
Minnie is an unofficial Disney Princess. Mickey has been overheard saying, "Gosh Minnie, you've always been a Princess to me!" Do you know who the official Disney princess are? Find out here!
We hope you enjoyed these fun facts about Minnie! Go ahead and test your Disney knowledge and see if you know these 19 facts about Mickey.