Which Disney mouse do you like better – Mickey Mouse or Minnie Mouse? Can't pick one? We can't either!
There is very little argument that Minnie Mouse is just as popular and loved as Mickey. She is the First Lady of the Walt Disney Company and everything she touches turns wonderful. She's one of the most famous cartoon characters ever created!
She's sweet, caring and extremely patient – even with all of Mickey's silly antics.
If you've been to any of the Disney Parks chances are you've seen Minnie in real life and maybe even got to hug her! We can attest that Minnie is just as sweet in real life as she seems on tv.
But how much do we really know about this famous character? The following are some amazing facts you may not know about the queen of Mickey's heart, Minnie Mouse!
20 Amazing Minnie Mouse Facts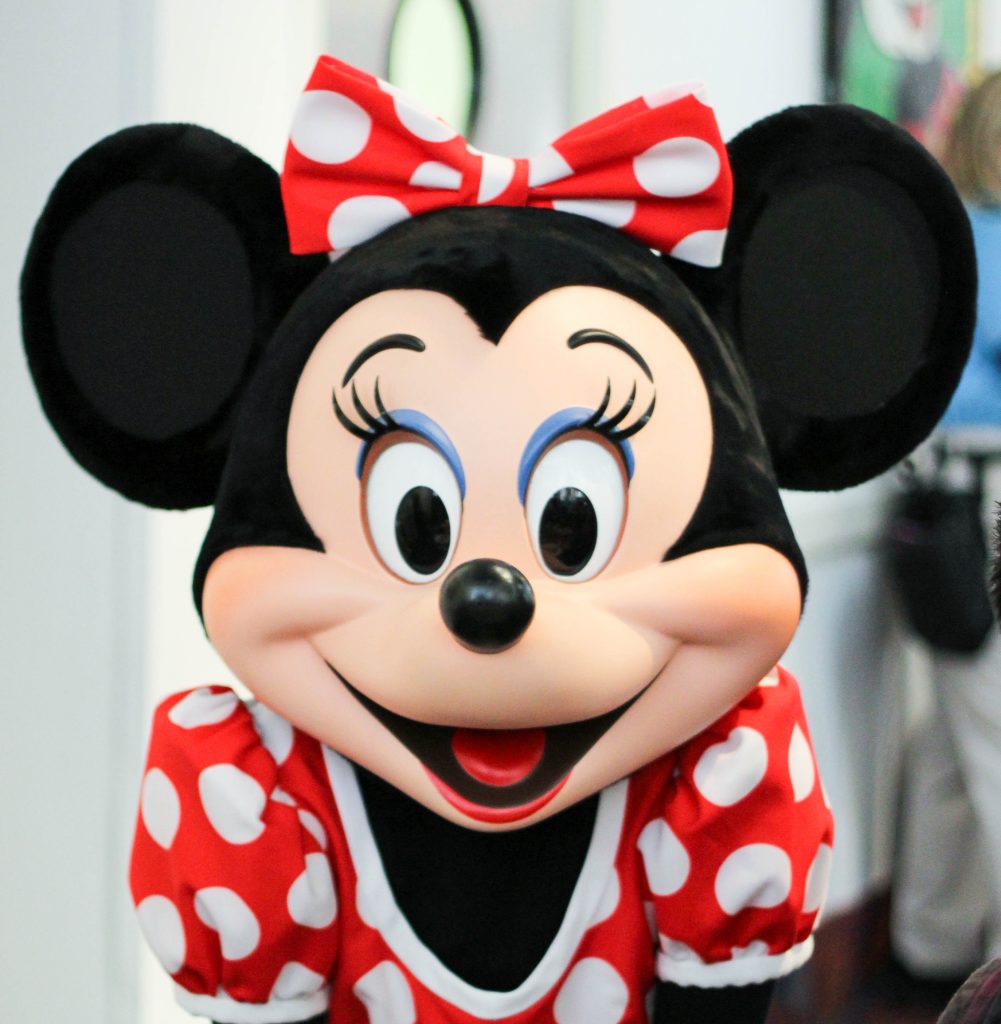 Disney With Dave's Daughters is a participant in the Amazon Services LLC Associates Program. This post may include affiliate links which means I may earn a small commission if you shop using the links below at no additional cost to you. 
Without further ado, let's get on to these fun facts about everyone's favorite girl mouse, Minnie!
1. Minnie's family.
Minnie grew up on a farm with a mom and dad. Her father's name is Marcus and her mom's name is Margie (there isn't a lot about Margie but she first appeared in the 1930 comic strip story Mr. Slicker and the Egg Robbers). Marvel and Matilda Mouse are her grandparents.
2. Minnie's uncle is Mortimer Mouse.
Mickey has an Uncle that you may know…Mortimer Mouse. This gets a bit creepy considering all the times over the years Mortimer has tried to get Minnie on a date!
3. Aunt Minnie
Minnie is an aunt! She has twin nieces, Millie and Melody.
4. Minnie's real name.
Did you know that Minnie's actual name isn't Minnie? Minnie's full name is Minerva Mouse. Although there isn't any formal documentation of this and it's rarely used, it was mentioned in the comic strip story "The Gleam" in 1942.
5. Are Mickey and Minnie married?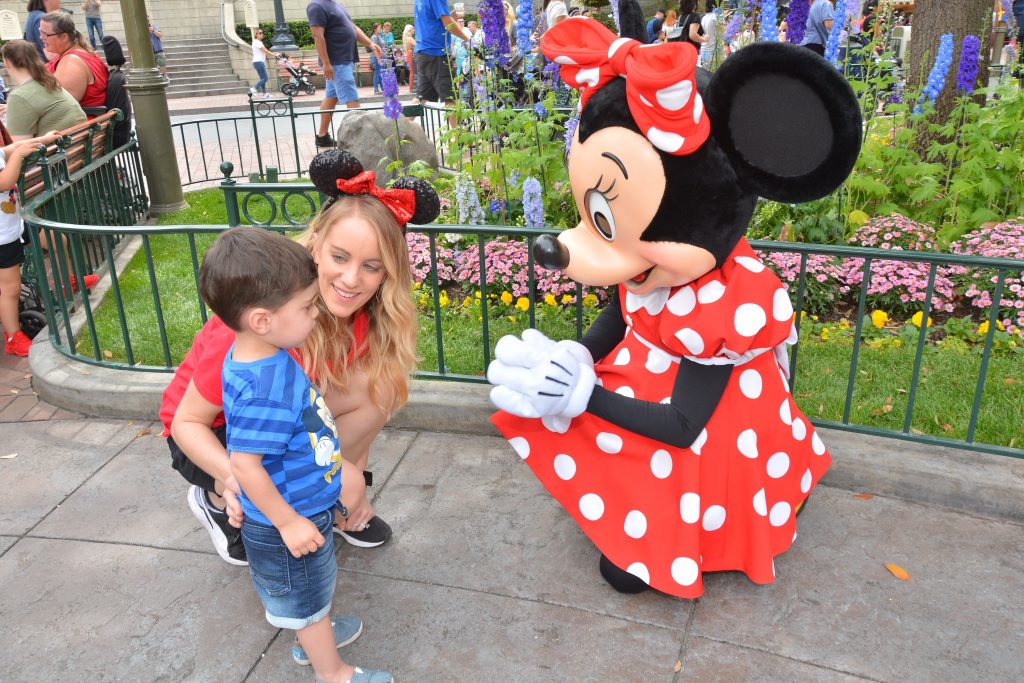 This may come to you as a shock but Minnie is secretly married to Mickey. Walt revealed this juicy piece of gossip in 1933. Shhhhh, but it's supposed to be a secret. They just pretend to be sweethearts in person.
As far as we know, Minnie and Mickey don't have any kids although that could also be a Disney secret nobody knows! 😉
6. Minnie's other names
Minnie has gone by Maestro Minnie and Princess Minnie. Maestro Minnie was a series of shorts where Minnie conducted living musical instruments.
7. Minnie's best friends
As we all know, Minne's boyfriend is none other than Mickey but her very best friend is Daisy Duck! In addition to Daisy, ClaraBelle Cow, Donald Duck, and Goofy are some of Minnie's closest friends.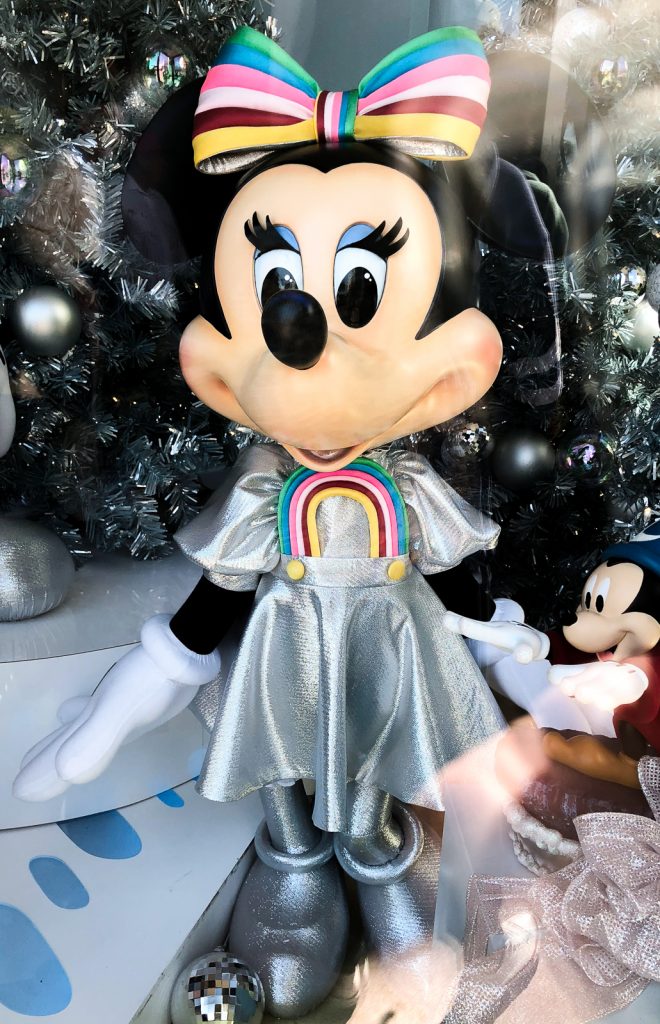 8. Minnie's pets
Minnie has 2 pets. She has a dog named Fifi and a cat named Figaro. Interestingly enough, Fifi had 5 pups with Mickey's dog, Pluto.
Speaking of Pluto, he was originally Minnie's dog and she gave him to Mickey (I know, kind of complicated). Figaro is the same Figaro in the movie Pinocchio.
9. Minnie's perfect man
Photo Credit Alexis Larcy
One of Minnie's most famous quotes is this one:
"He'll stride into the room; a light will glow from him. I'll hear music. He'll bring me flowers. He'll swing me off my feet! And I'll know he's the one when he makes me laugh."
We're fairly certain that this must have been what Mickey did to have Minnie fall in love with him!
Mickey first referred to Minnie as his girlfriend during a song in 1929. He sang that he "got a sweetie…she's my little Minnie Mouse."
10. Who was the first voice of Minnie Mouse?
While Minnie was voiced by a number of different voice actors over the years but the very first one was a man! Can you guess who? Drumroll please…the person who did Minnie's voice for the first year was non other than Walt Disney himself!
11. Minnie had 7 voices
Minne had 7 total actors who voice her in comparison to Mickey's 14. Walt continued being the voice for about a year until it was taken over by Marjorie Ralson. Another one of the original voices ofMinnie's character was Marcellite Garner. She's been said to have a big impact on Minnie's personality!
Russel "Russi" Taylor has arguably the most recognizable voice of Minnie. Russi Taylor became the voice of Minnie in 1986 and continued for 33 years.
12. Minnie in Hollywood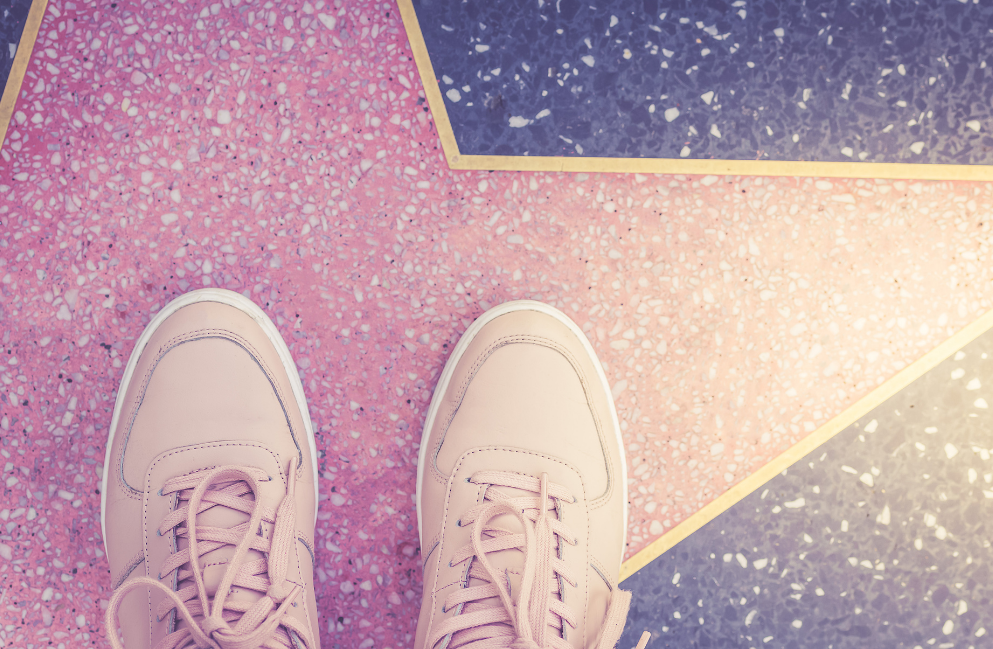 Minnie received her own Hollywood Star on the Hollywood Walk of Fame on January 22, 2018 in celebration of her 90th Anniversary. The star is dedicated in the category of Motion Pictures and was presented to Minnie by Katy Perry.
She was the 6th Disney character to get a star after Mickey Mouse, Donald Duck, Winnie the Pooh, Tinker Bell and Snow White!
13. Minnie's acting career
Minnie has appeared in 68+ cartoon shorts over her career. She has also appeared in numerous television shows including Walt Disney Anthology Television Series, Mickey Mouse Clubhouse, and The Mickey Mouse Club.
After her initial few classic shorts with Mickey, Minnie's character wasn't seen for a while until her big comeback in Mickey's Christmas Carol in 1983. She's recently starred in her own series, Minnie's Bow-Toons!
14. Minnie was a flapper
Minnie was designed with a short flapper girl dress which showed her knickers and black stockings. Black stockings were also a trendy item for flappers.
Her style was eventually redesigned starting in the 1940s giving her a more conservative look but much of her initial style stayed the same.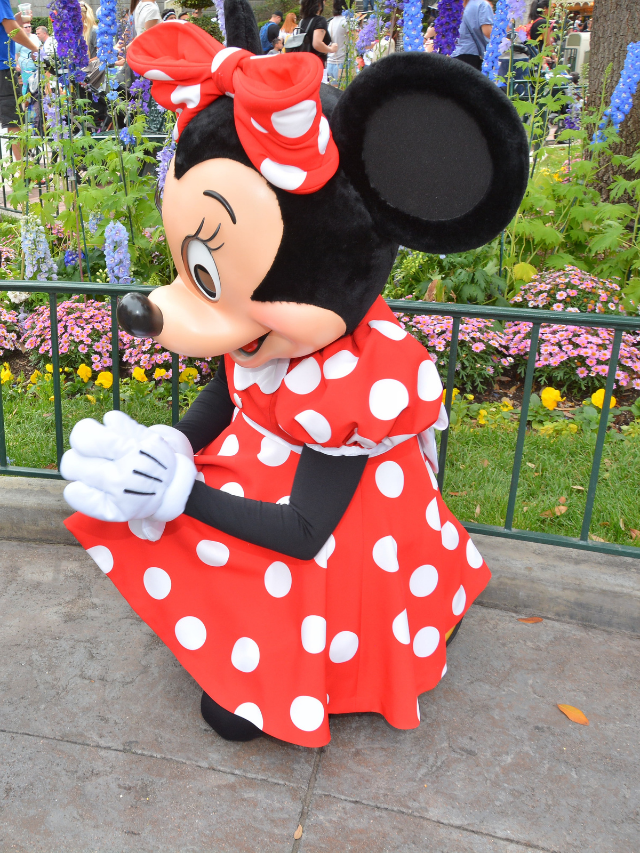 15. Minnie's favorite colors
We all know Minnie with her favorite pink and red dot outfits with polka dots but originally, she wore a dress colored with green, black and green.
16. Minnie's acting debut
Minnie got her start with Mickey in Steam Boat Willie when it premiered in November 18, 1928. Steamboat Willie is the first Disney movie to have synchronized sound as well as the first cartoon to have a full post produced soundtrack.
Steamboat Willie not only introduced us to Minnie and Mickey, it was technologically beyond its time!
17. Minnie wore a…..hat?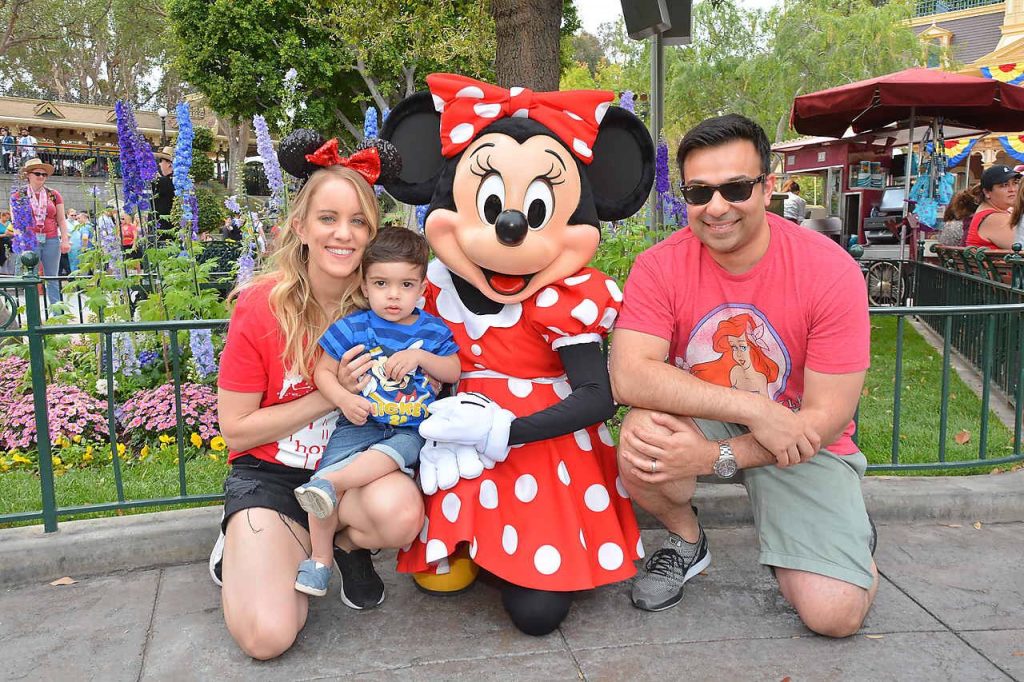 Originally, Minnie wore a pillbox hat with a flower in it all the time! In 1940 they did a full makeover putting a bow in her hair and on her shoes but those earlier cartoons showed Minnie in a hat!
18. Princess Minnie
Minnie is an unofficial Disney Princess. Mickey has been overheard saying, "Gosh Minnie, you've always been a Princess to me!" Do you know who the official Disney princess are? Find out here!
19. Minnie and Mickey in Real Life
You know that Minnie's character was voiced by Russi Taylor and maybe you knew that Mickey was voiced by Wayne Allwine but did you that Russi and Wayne were married in real life?
Yes, the voice actors of Minnie and Mickey were actually husband and wife! They were married until Wayne's death in May of 2009. How sweet is that?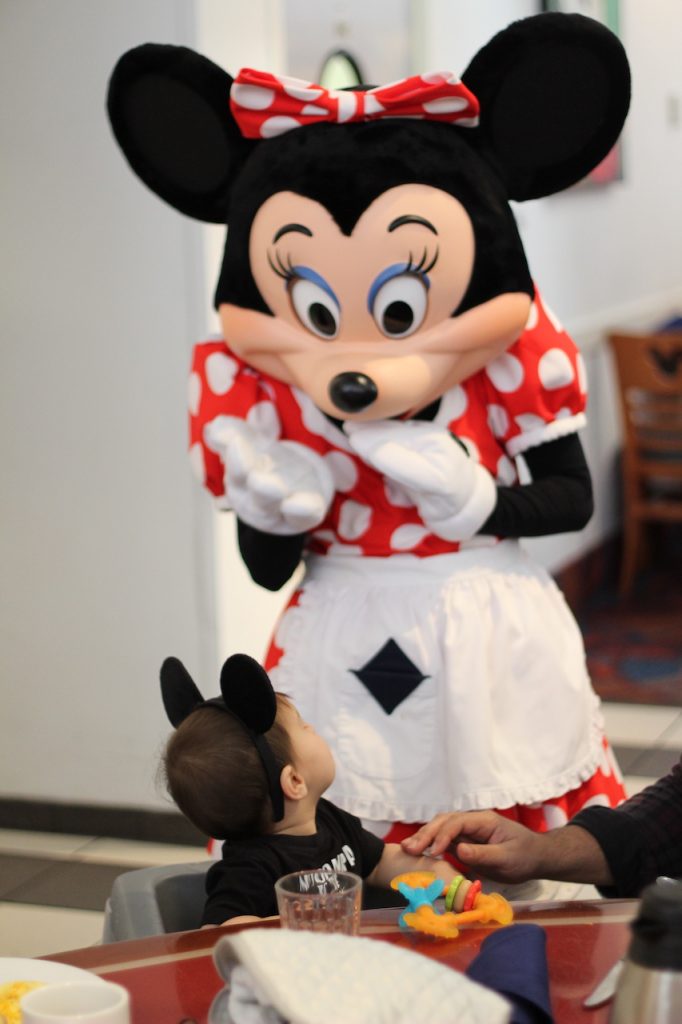 20. Minnie's and Wheel of Fortune
Surprise, surprise! Minnie (along with her friends Mickey, Donald, Goofy and Pluto assisted Vanna White on Wheel of Fortune while Pat was out. Did you see it?
We hope you enjoyed these fun facts about Minnie! How many of these did you know and how many were new? We learned a ton of new things about our gal Minnie while researching this article – there's always fun Disney facts to learn!
If you want more Disney Trivia, we have more! Go ahead and test your Disney knowledge and see if you know these 19 facts about Mickey.