Mickey Mouse is synonymous with Walt Disney World. He is one of the most well known characters across the world.
Mickey was invented in 1928 by Walt Disney himself. We were introduced to him in Steamboat Willie, and he has been on our screens and in our hearts ever since!
Mickey Mouse is a good friend to Donald Duck, Goofy, Pluto, and the rest of the gang. He loves Minnie Mouse and he seems to always be looking on the bright side.
Mickey has been around for decades! Without seeing a picture, we know he has red shorts with big buttons and white gloves. He is an emblem of happiness to those of us who grew up with him.
Mickey has some great quotes from his shows and movies. There is plenty said about him, too. Let's take a look!
Walt Disney on Mickey Mouse
1. "He popped out of my mind onto a drawing pad 20 years ago on a train ride from Manhattan to Hollywood at a time when the business fortunes of my brother Roy and myself were at lowest ebb, and disaster seemed right around the corner."
2. "I only hope that we don't lose sight of one thing – that it was all started by a mouse."
3. "Born of necessity, the little fellow literally freed us of immediate worry. He provided the means for expanding."
4. "We felt that the public, and especially the children, like animals that are cute and little."
5. "It is understandable that I should have sentimental attachment for the little personage who played so big a part in the course of Disney Productions and has been so happily accepted as an amusing friend wherever films are shown."
6. "The life and ventures of Mickey Mouse have been closely bound up with my own personal and professional life."
7. "I love Mickey Mouse more than any woman I have ever known."
8. "When people laugh at Mickey Mouse it's because he's so human; and that is the secret of his popularity."
9. "Mickey Mouse is, to me, a symbol of independence. He was a means to an end."
10. "All we ever intended for him or expected of him was that he should continue to make people everywhere chuckle with him and at him. We didn't burden him with any social symbolism, we made him no mouthpiece for frustrations or harsh satire. Mickey was simply a little personality assigned to the purposes of laughter."
11. "When I was poor, living in a garage in Kansas, I began to draw the mice that scampered over my desk. This is how Mickey Mouse was born"
12. "I often find myself surprised at what has been said about our redoubtable little Mickey, who was never really a mouse. not yet wholly a man – although always recognizably human."
Mickey Mouse Quotes
Mickey is most known for saying a few short phrases: "oh gee," "hot dog," "that sure is swell," and probably the most famous: "Gosh!"
Many of the quotes listed below are from the animated television show "Mickey Mouse Clubhouse." his show ran from 2006-2016 and was a staple for many children during their childhood. It was a follow up to the original Mickey Mouse Club television show that ran intermittently between 1955-1996.
13. "See ya, real soon"
14. "Come inside! It's fun inside"
15. "I may be small, but I've got friends that make me feel ten feet tall"
16. "It's fun to do the impossible"
17. "When you're curious you find lots of interesting things to do"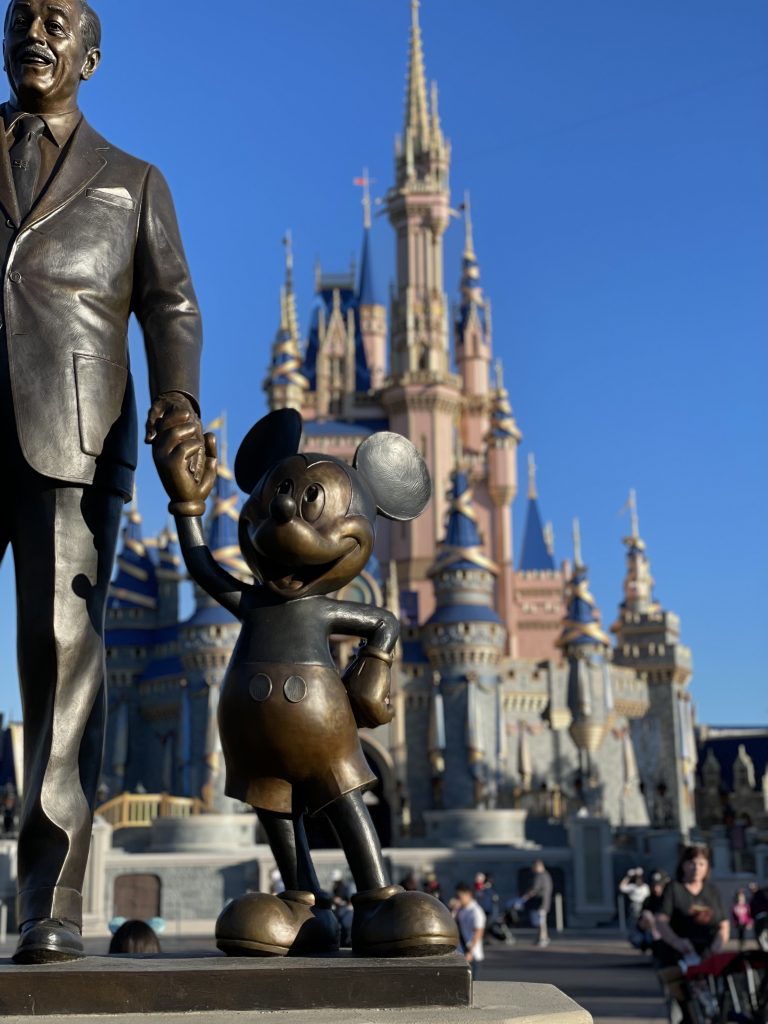 18. "Laughter is timeless, imagination has no age, and dreams are forever"
19. "Oh, I almost forgot. To make the clubhouse appear, we get to say the magic words: Meeska, Mooska, Mickey Mouse! Say it with me: Meeska, Mooska, Mickey Mouse!"
20. "If you can dream it, you can do it."
21. "Everybody say, 'Oh, Toodles!'"
22. "Oh boy! Sounds like we've got a visitor!"
23. "Best friends stick together."
24. "I can't help you with revenge"
25. "Happiness is not about having or not having problems. Everyone has problems, but not everyone is happy"
Photo Credit Alexis Larcy
26. "Is it a fact that little old ladies come with a shiny and round nose?"
27. "Oh, Minnie. You're all the music I'll ever need."
28. "You are and always have been my dream."
29. "To laugh at yourself is to love yourself."
30. "I will be always there with you, right there in your heart."
31. "When you're curious you find lots of interesting things to do."
32. "Lie? Well, lie or no lie, Musketeers do not run from danger, and as long as we wear these uniforms, neither do we?"
33. "Arithmetic is being able to count up to 20 without taking off your shoes."
34. "Brr, that wind sure is chilly! Don't be gloomy just 'cause it's cold! C'mon, let's do something fun together!"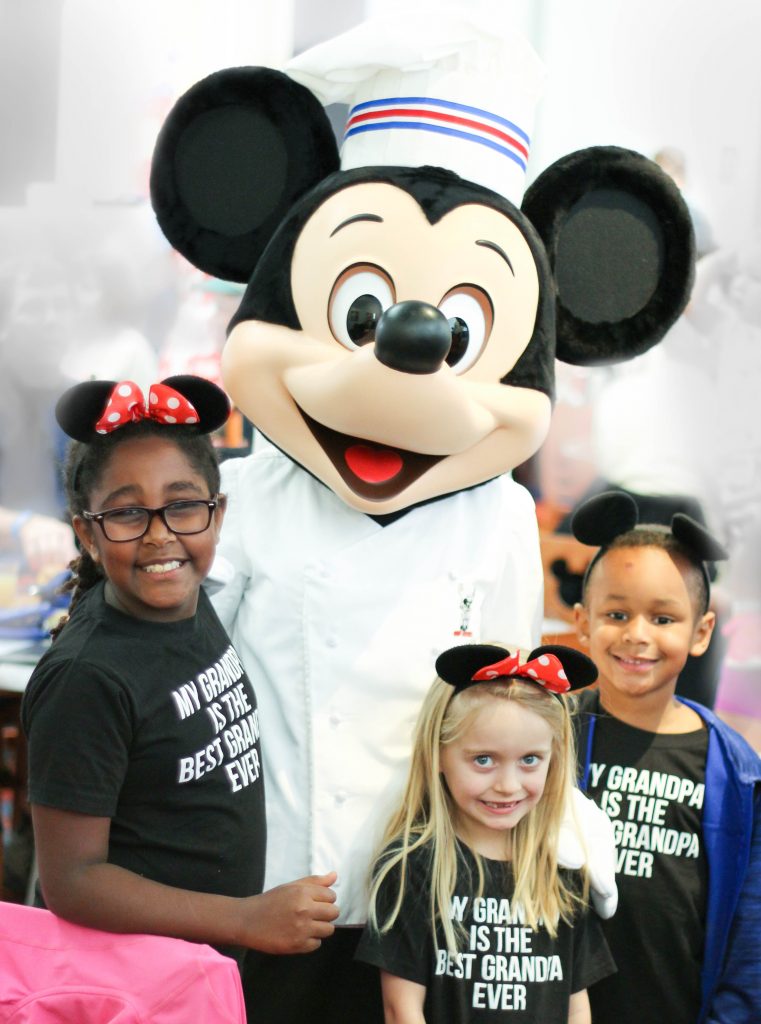 35. "Hiya, Pluto and I were just lookin' for somethin'. Seems Pluto here buried his favorite bone but now he's forgotten where he put it. I've been helpin' him look, but we haven't had any luck so far."
36. "Gosh, the night sky sure is pretty, isn't it? Look at all those twinklin' stars!"
37. "Sorry I am late, everybody. I had to stop by the bank. I was over-drawn."
Quotes About Mickey Mouse
38. "What about Mickey Mouse? Disney tried very hard to make him a star. But Mickey Mouse is more of a symbol than a real character" – Joseph Barbara
39. "Mickey Mouse to a three-year-old is a six-foot-tall rat" – Robin Williams
40. "What I've realized recently is that the difference between me and Mickey Mouse is, there's not a man that can go and say, 'Look, can you get me in any faster? I'm Mickey Mouse.' Whereas I can go in and say, 'Look, could you get me a table faster? I'm Princess Leia.'" – Carrie Fisher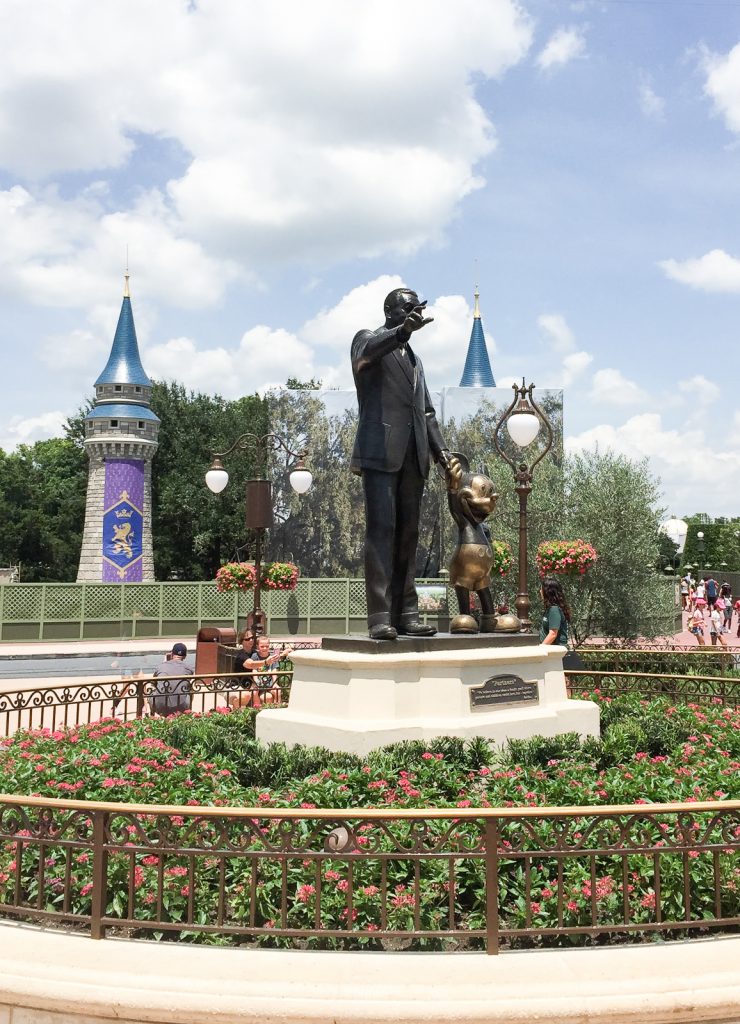 41. "I do what I do because of Walt Disney. Goofy. Mickey Mouse. I never forgot how their films entertained me." – John Lasseter
42. "Whether it's as the hero of an adventure story, as teacher and friend, as icon on watch, shirt or hat – everyone knows Mickey Mouse." – Warren Spector
43. "Mickey Mouse was supposed to be called Mortimer, but Walt Disney's wife found it creepy." – Adam Anderson
44. "The image we have would be impossible for Mickey Mouse to maintain. We're just… normal people." – Karen Carpenter
45. "Mickey Mouse… is always there – he's part of my life. That really is something not everyone can call their claim to fame" – Annette Funicello
46. "The thing I really liked about Mickey was the way he treated everyone the same." – Mickey Mantle
47. "Mickey Mouse did not stay the little squeaky guy in Steamboat Willie. He went on to have many different versions." — Paul Dini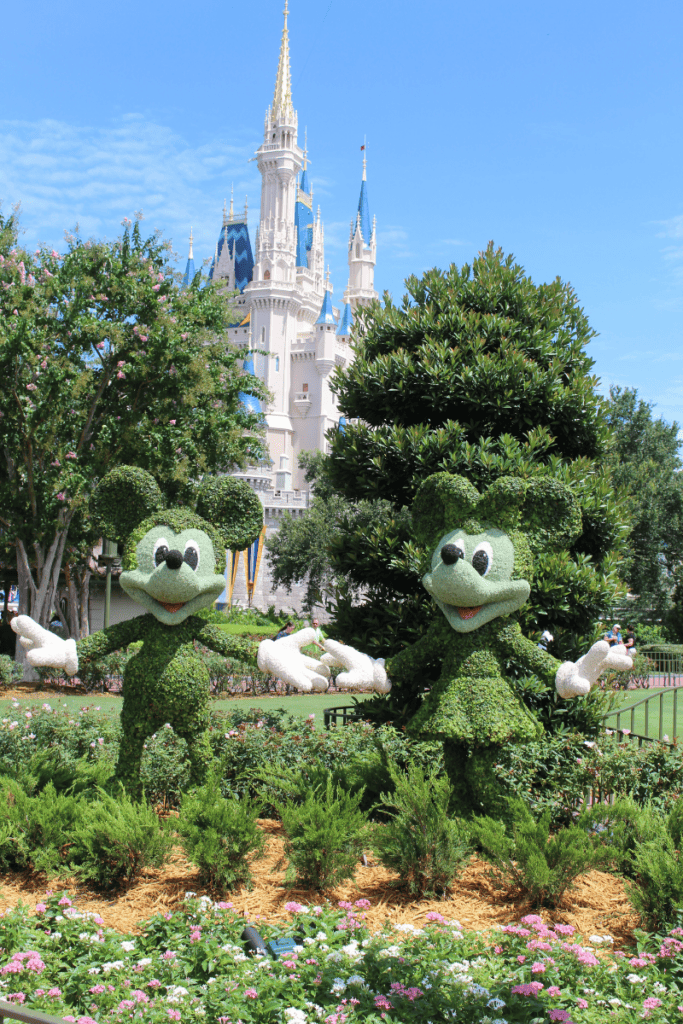 48. "I used to give out Mickey Mouse awards to people. I like Mickey Mouse because he represented certain values. He invested in people, was good to his friends and hard on his enemies. Once a year, I would have our management team from each division come to an offsite, and I would talk about Mickey Mouse." – Bernard L. Schwartz
49. "There are only a couple characters and people in the world where, in history, where you can go anywhere in the world and say that character or person, that name, that song, and everyone knows what it is. Mickey Mouse is one, Disney, in general." – Jordan Fisher
50. "The original Mickey Mouse Club, established in the '30s, was designed to attract children to movie theaters." – Annette Funicello (one of the original Mousketeers)
51. "My Mickey Mouse ears were given to me by a dear friend. They remind me of how I need to be silly." – Alice Ripley
52. "Never go to Pluto; it's a Mickey Mouse planet" – Robin Williams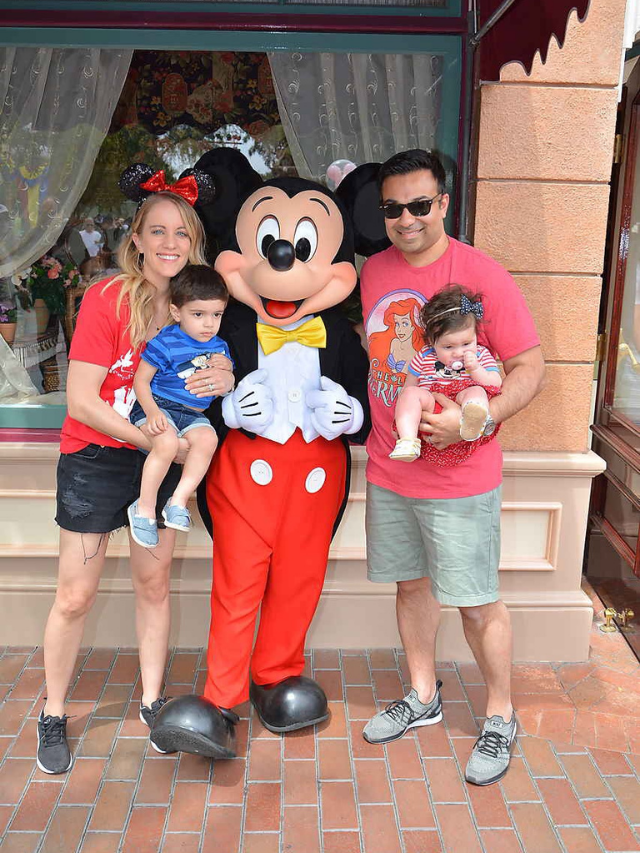 53. "I'm Mickey Mouse. They don't know who's in the suit." – Keanu Reeves
54. "Mickey Mouse did not stay the little squeaky guy in 'Steamboat Willie.' He went on to have many different versions." – Paul Dini
55. "My dear friend Jimmie Dodd was the heart and the soul of The Mickey Mouse Club." – Annette Funicello
56. "There was a period of time when they estimated the two biggest stars in Hollywood were Charlie Chaplin and Mickey Mouse." -John Lasseter
57. "I'm a Disney fan. Like, seriously, if I see Mickey Mouse, I light up." – LeToya Luckett


There you have it! Some of the best Mickey Mouse quotes around. And don't forget about Mickey's love, Minnie! Here's 50 best Minnie Mouse quotes!
If you love Mickey, be sure to head to this post for 19 secrets of the most lovable character around!
For more Disney quotes, check out these posts: