What does EPCOT stand for? While yes, this is a simple question but the fact is, the answer is actually very complex!
What does EPCOT stand for?
EPCOT is an acronym for Experimental Prototype Community of Tomorrow.
In order for you to fully understand what Epcot stands for, we need to go back to the beginning of the history of Walt Disney World. Come along for the journey!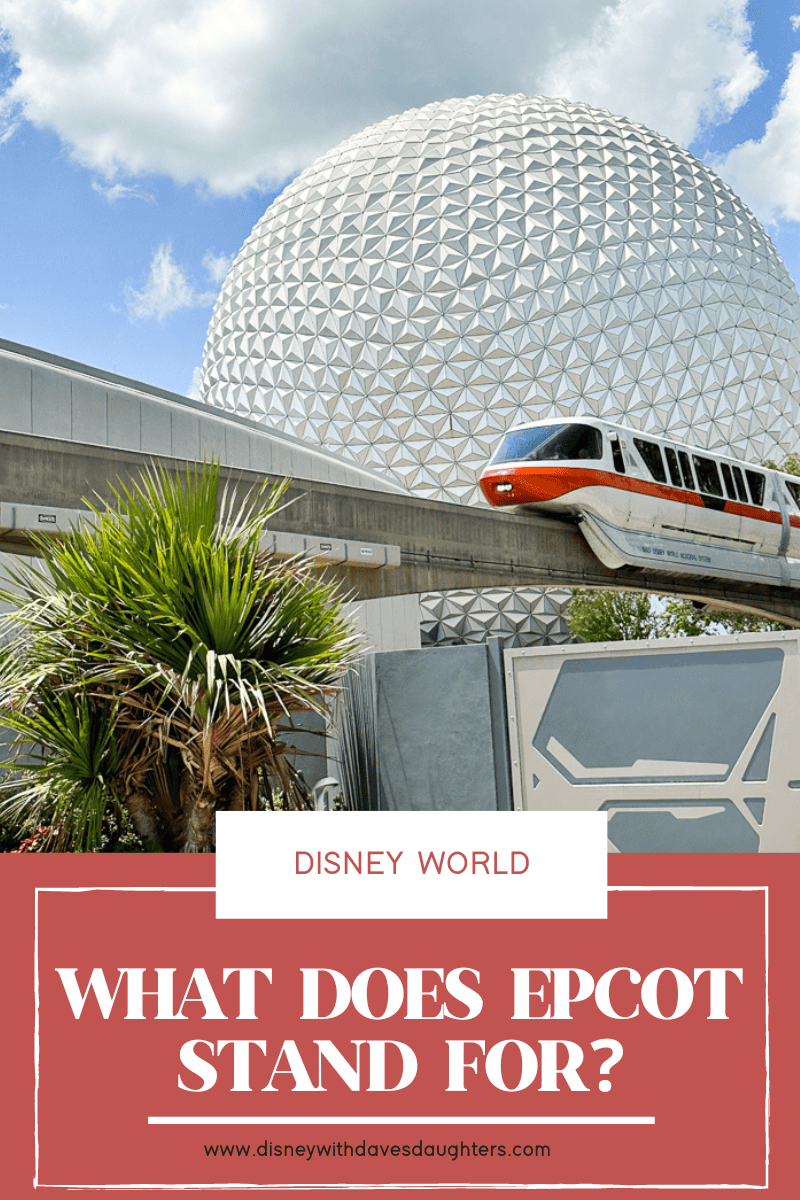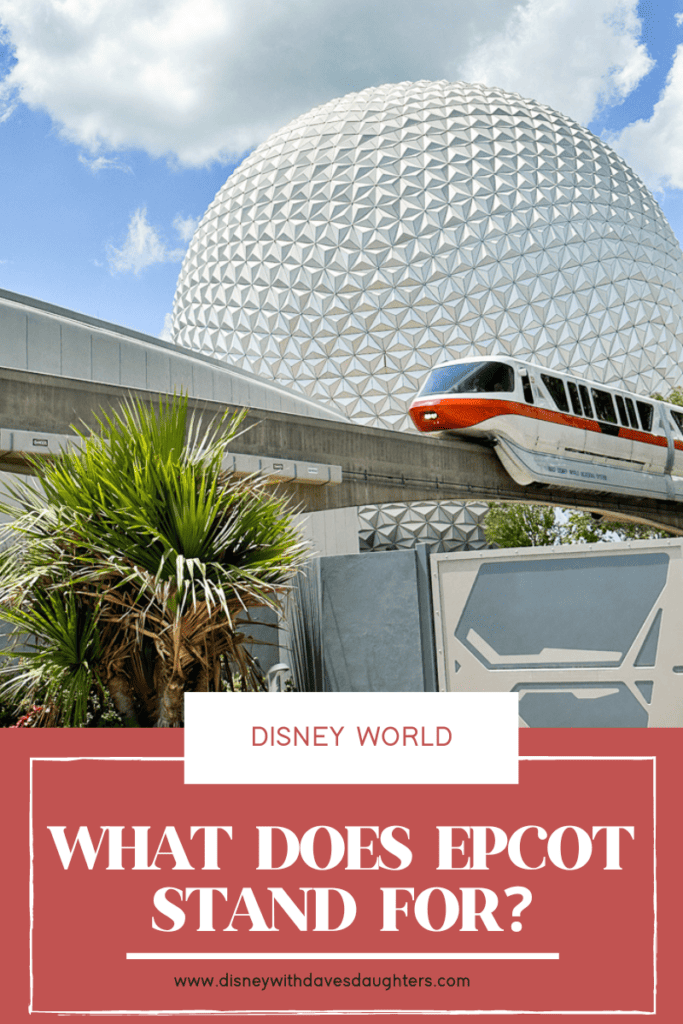 History Of Epcot
To say Walt Disney dreamed big is an understatement! He was always thinking about his next project and how it would be bigger and greater than anything he had done in the past.
Probably his greatest ambition of all was to be found in what he called The Florida Project which of course would later become known as Walt Disney World. Inside the "Florida Project" was his pride and joy venture which was known as EPCOT.
How did the idea for Epcot begin?
No one really knows for certain but many speak of the 1964 World's Fair in NYC as one of the components for the the story of Epcot began. Walt debuted his Carousel of Progress which later was transported to Disneyland. In this wonderful attraction, he laid out how things will look in the future which Walt called "Progress City".
Adding to the vision was his obsession with clean, simple forms of transportation like the people mover and monorail system. Finally, he did not like how modern cities looked and operated and felt he could make them much more efficient, cleaner and overall a better life experience.
It was with this idea, combined with a great amount of land he had acquired in Florida that he thought, why not build my own city. A city of the future that is a celebration of human achievement!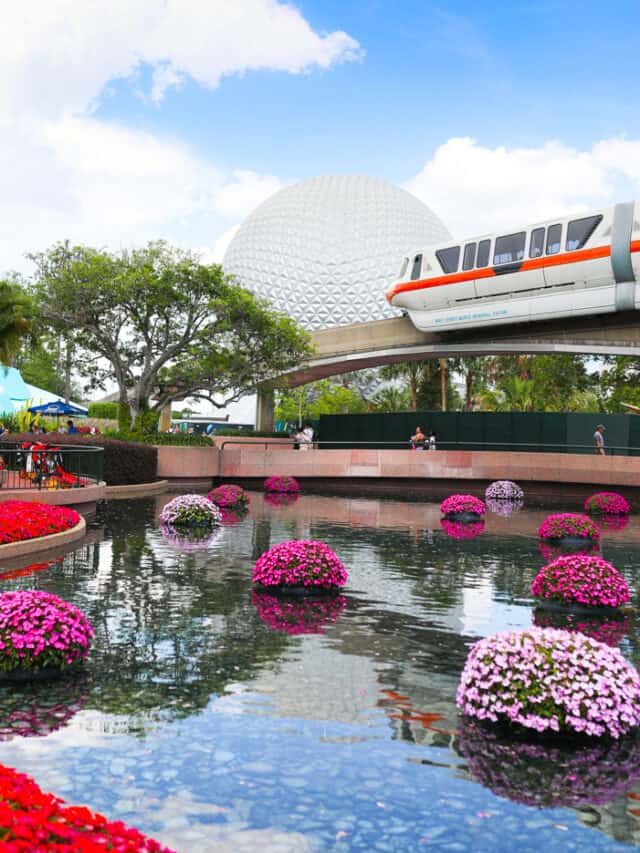 What was Walt Disney's original vision for Epcot?
Walt's vision for Epcot was not to be a theme park but to be an actual working city! A futuristic utopian featuring residential areas and commercial centers and mass transportation systems featuring monorails and people movers.
The city would be circular in shape and enclosed by a giant dome bubble which would be climate controlled year around (can you imagine the cost of air conditioning an entire city in the Florida heat?).
Towering over everything would stand a 30 story business center at the heart of the city. He envisioned nearly 20,000 people living in EPCOT with most living in high density apartments.
There would be everything found in normal urban living with shopping, hotels and recreation centers but EPCOT would always be futuristic. It would always be evolving and changing.
In Walt's own words, "EPCOT will take its cue from the new ideas and new technologies that are now emerging from the creative centers of American industry. It will be a community of tomorrow that will never be completed, but will always be introducing and testing and demonstrating new materials and systems. And EPCOT will always be a showcase to the world for the ingenuity and imagination of American free enterprise."
For a wonderful historic film of Walt explaining his vision for EPCOT, just a few months before he died, watch this YouTube video.
Photo Credit Alexis Larcy
Why did the original idea for Epcot not become reality?
Unfortunately, Walt Disney passed away in 1966 and without his leadership to navigate the rough waters of forming a metropolis of this magnitude, let alone the monumental tasks of maintaining and governing the city, Roy O. Disney (Walt's brother) decided to pull the plug on the original idea as he took over the Disney reigns.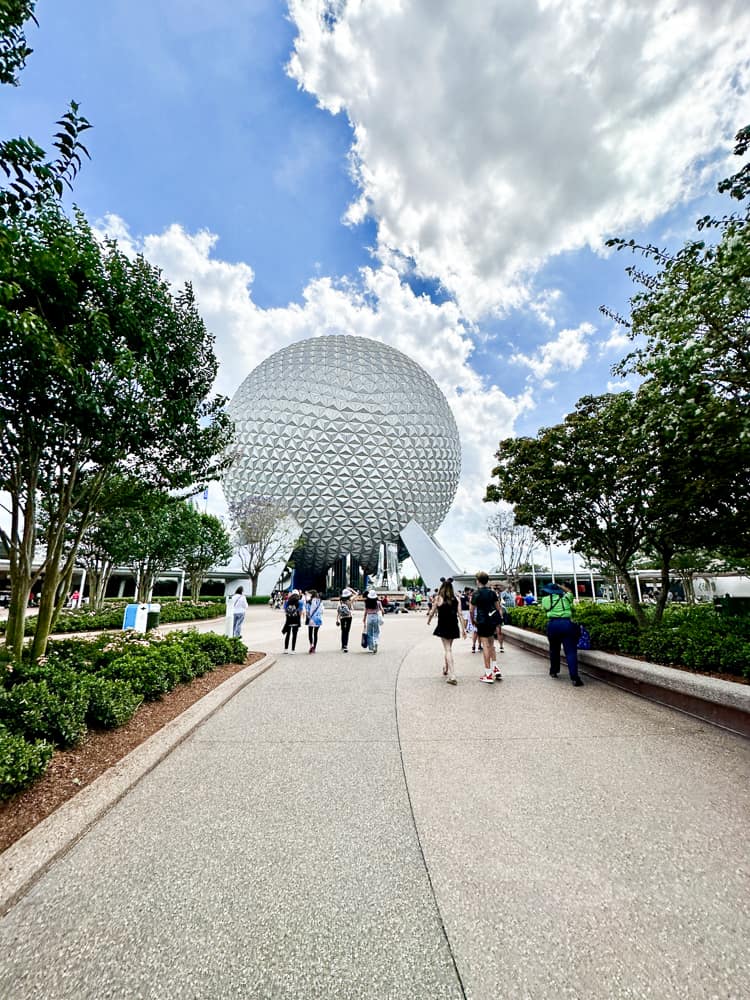 One positive side note is that because of Walt's vision, it convinced the Florida legislature to create the Reedy Creek Improvement District and lake Buena Vista, government entities which are controlled by the Walt Disney Company. This allows Disney to develop pretty much as they wish.
Of course, some parts of this idea did become present day reality! The monorail is a futurist form of transportation that takes you throughout Disney World.
The Tomorrowland Transit Authority People Mover became a reality in Tomorrowland in Disney's Magic Kingdom – and is one of our family's favorite attractions to hop on for a break from walking!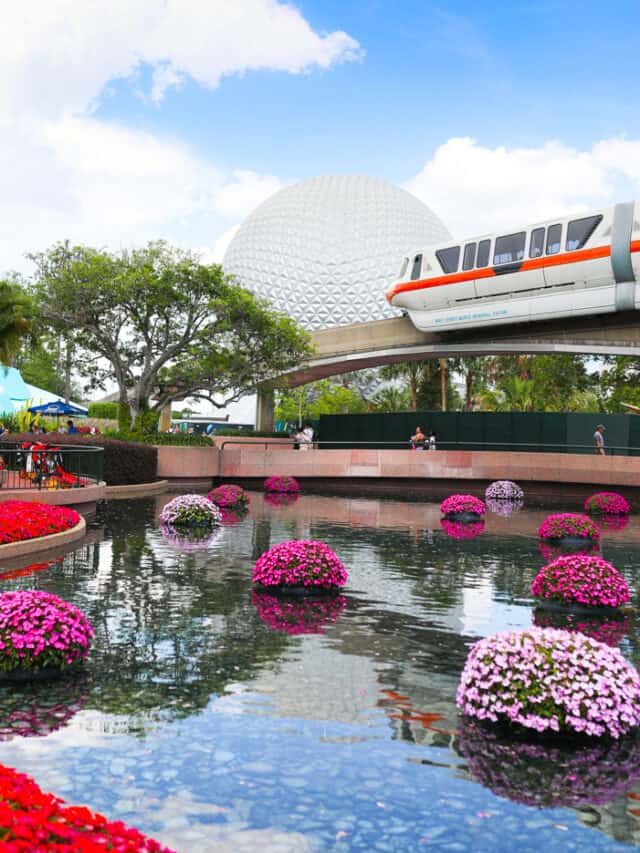 When did Epcot open?
You may be thinking that EPCOT opened as a theme park and not as a city when Disney World opened in 1971. Well, that's not exactly what happened.
After Walt passed away in 1966, the work to get Disney World up and running didn't stop and in 1971 Walt Disney World officially opened, however, without EPCOT.
You see, they really didn't know what to do with EPCOT so the project laid dormant until 1974. A few months after Disney World became operational, Roy Disney passed away.
A man named Card Walker became the president of Disney at this time and he decided EPCOT needed to get back on track but not quite in the way Walt had originally envisioned.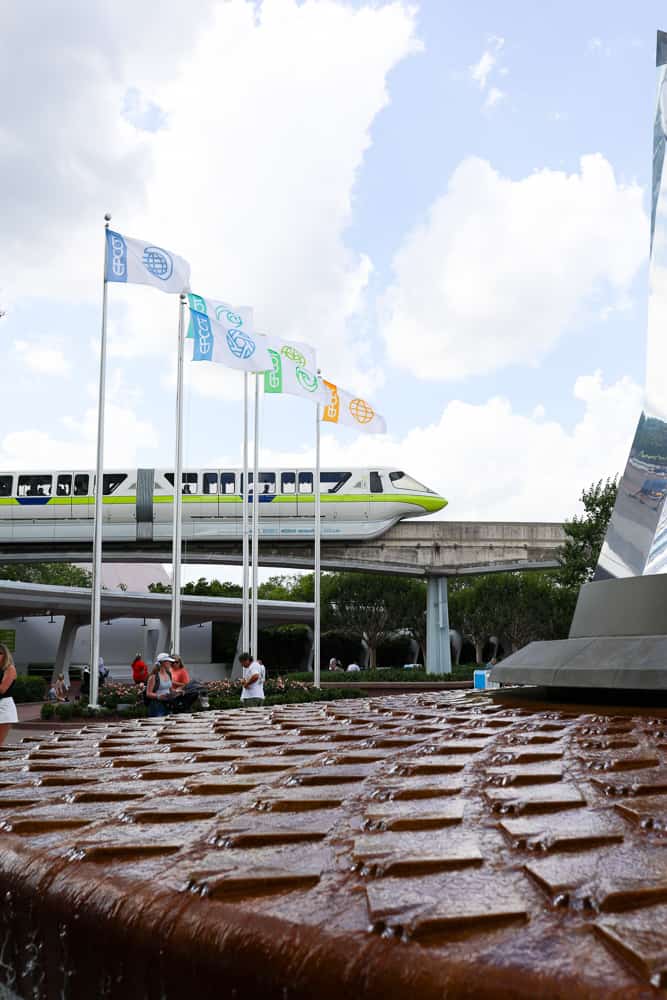 How did Epcot change after Walt's death?
Right from the start Disney kept the name EPCOT but took out the capitals making it an acronym and instead simply called it Epcot. Next, they kept two of the original concepts which were looking to tomorrow, which became "Future World" and a nod to our wonderfully vast world, which became the "World's Showcase".
In the original plans, neighborhoods would have themes from different cultures around the world and shopping, restaurants and attractions would be available.
Photo Credit Alexis Larcy
Epcot was going to be less about Mickey Mouse and friends and more about exhibitions centering on technology and diversity. Attractions, workshops, hands on technology, immersive experiences in travel, language, conservation and sustainability was what Epcot was to champion.
One other interesting note is the fact that Epcot has a feel of being in a permanent World's Fair. Walt loved the World's Fair and some of his projects and ideas stemmed out of it.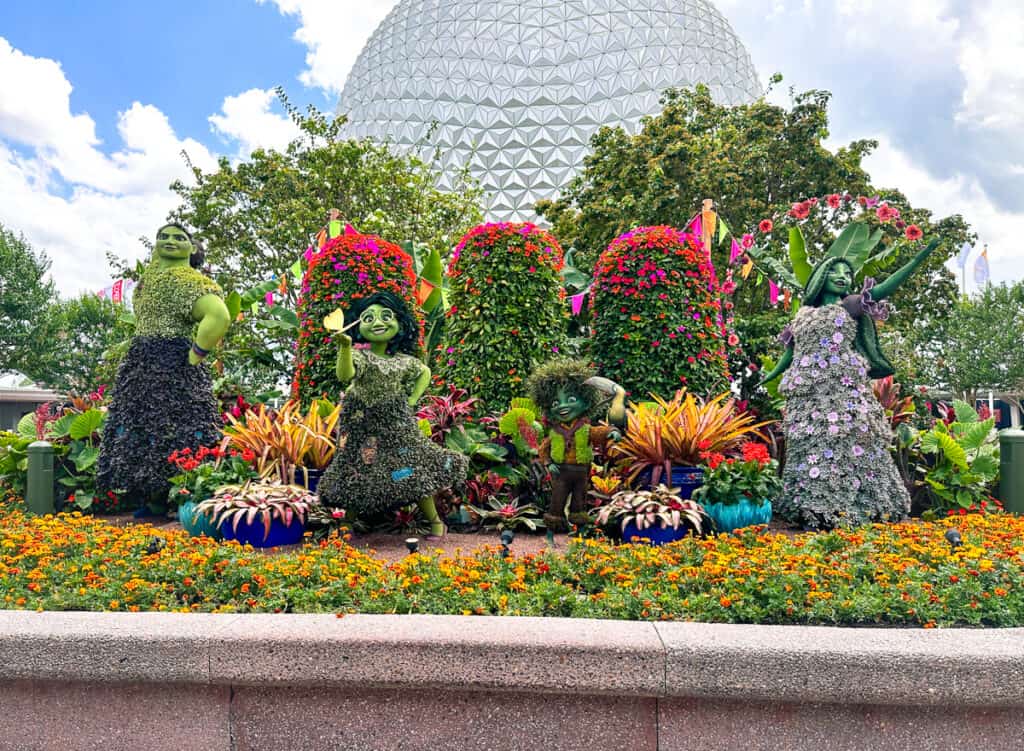 When did Epcot officially open?
Finally on October 1, 1982 Epcot officially became part of the Disney World family. Epcot was the second theme park to open in Walt Disney World in Orlando. Epcot did not open as a city as Walt had envisioned but as a wonderful place to envision the future! The following attractions made the opening day lineup:
Spaceship Earth
Living with the Land
The Land Pavilion
Imagination Pavilion
American Adventure Pavilion
Canada Pavilion
France Pavilion
Germany Pavilion
Italy Pavilion
Japan Pavilion
Mexico Pavilion
Norway Pavilion
United Kingdom Pavilion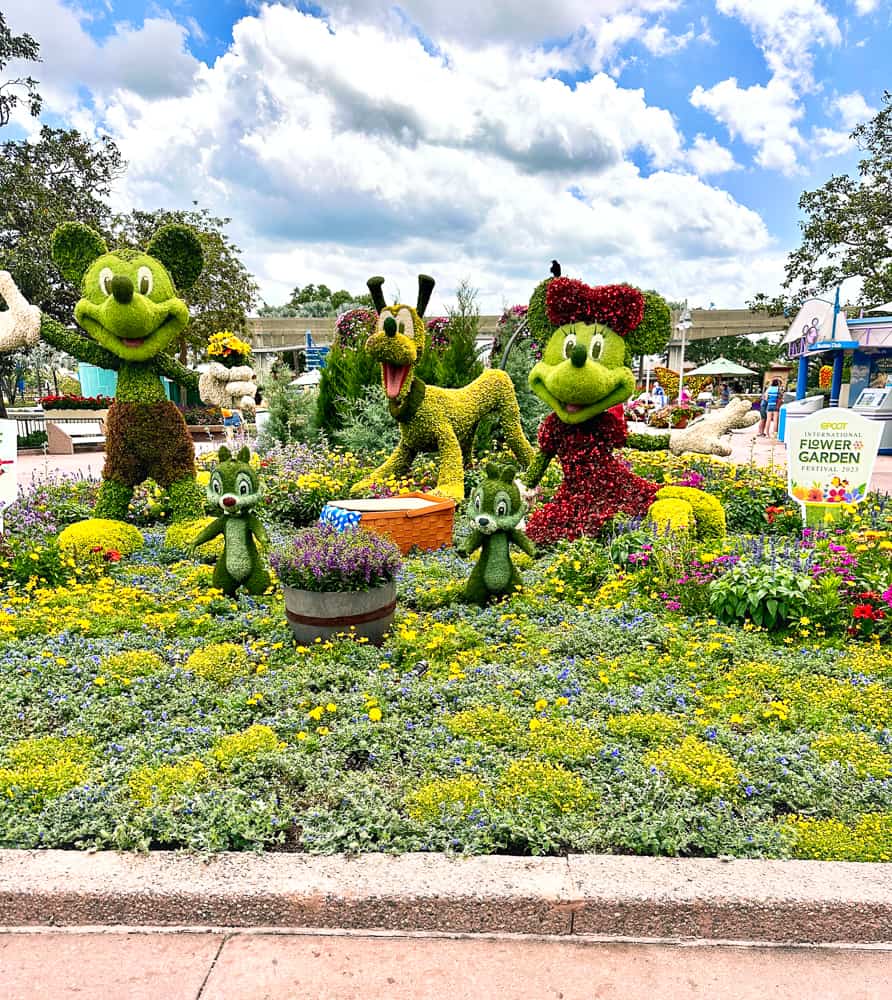 What is inside the Epcot Ball?
Of course we cannot talk about Epcot without writing about the giant golf ball looking thing in the middle of the park! The Epcot ball is technically a geodesic sphere that is 165 feet in diameter.
It is elevated above the ground and is 180 feet tall. It took over 2 years to build and was one of the original Epcot park attractions. The Epcot ball is also called Spaceship Earth – and inside the ball is an attraction that you can ride by the same name.
Find even more about the Epcot Ball here!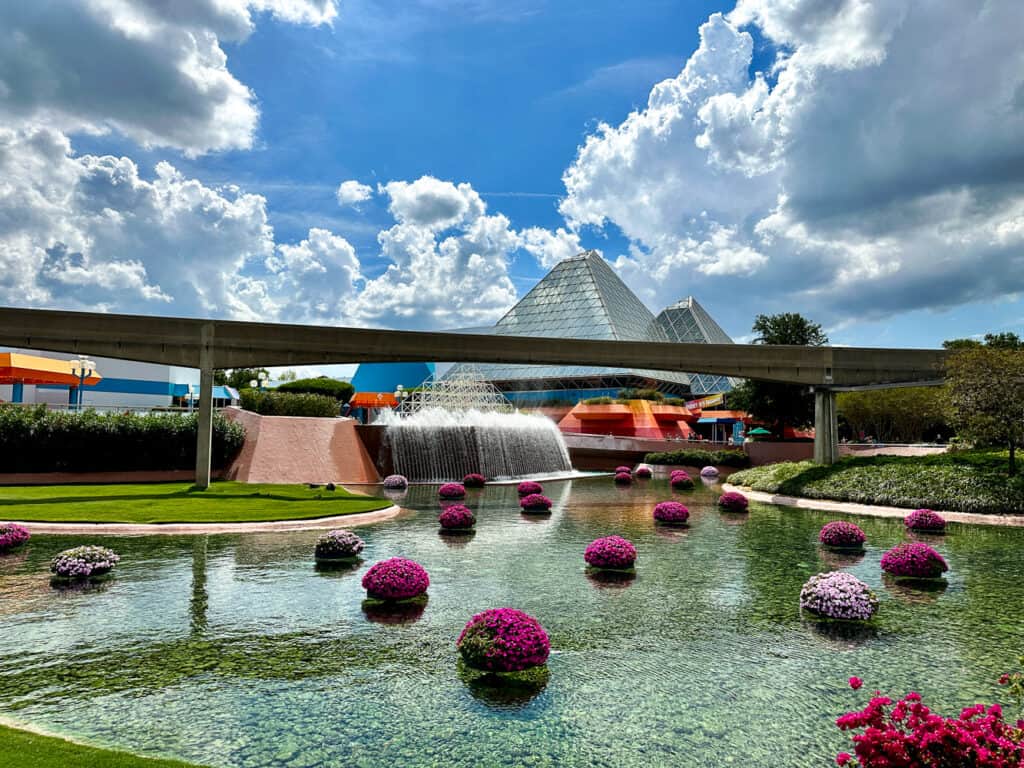 What Countries Are In The Epcot World Showcase?
Today, the World Showcase in Epcot has 11 different pavilions. They include:
Canada
United Kingdom
France
Morocco
Japan
United States
Italy
Germany
China
Norway
Mexico
These surround The World Showcase Lagoon, a 40 acre lake. It is 1.3 miles to walk around the Lagoon through all of the countries.
You can find Epcot international food throughout the world showcases – in fact, most of our favorite Epcot snacks are located in the different world showcase pavilions! Walking the World Showcases is a unique experience that we highly recommend everyone does at least once.
What Festivals take place in Epcot?
Disney's Epcot theme park has four festivals that it hosts throughout the year. These special events are:
Epcot International Festival of the Arts.
Epcot International Flower & Garden Festival.
Epcot International Food & Wine Festival.
Epcot International Festival of the Holidays.
Photo Credit Alexis Larcy
How Do I Get to Epcot?
Epcot is the most accessible Disney park available by Disney transportation. You can get to Epcot the following ways:
From the Magic Kingdom via the Monorail
From Disney's Hollywood Studios: Take the walkway to Epcot, the new Skyliner, or a quick boat ride on the Friendship boat
From Disney's Animal Kingdom via the Disney bus system
From Walt Disney World Resort Hotels via the Disney bus
Pro Tip:
We have stayed at the Beach Club resort several times and have enjoyed taking the walking path to get in to Epcot at the International Gateway Entrance! This entrance has fewer people and gives you an edge to beating out the lines at rope drop.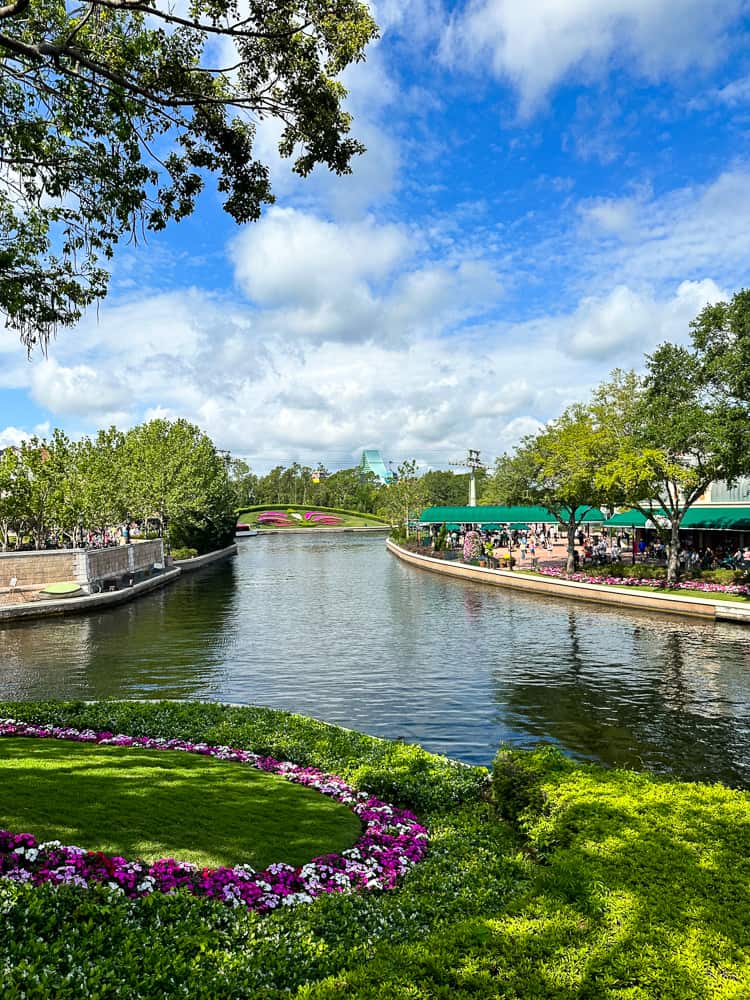 Where Should I Eat in Epcot?
Epcot has some of the best foods in all of the Disney parks! Check out all the information regarding Epcot food here..your taste buds will thank you!
Epcot has continued to grow and develop as it looks forward to tomorrow. Even now, many new and innovating plans are in the works for Epcot.
FAQ
What did EPCOT originally stand for?
EPCOT stands for Experimental Prototype Community of Tomorrow now but it was originally called Epcot Center from 1982-1994.
What are the 11 countries in EPCOT?
Canada
United Kingdom
France
Morocco
Japan
United States
Italy
Germany
China
Norway
Mexico
What is the ball at EPCOT called?
The ball at EPCOT is called Spaceship Earth.