Drinking Around The World at Epcot is a popular trend in which adults 21 and over make their way around the Epcot's World Showcase and sample an alcoholic beverage at each of the countries.
We are excited to share with you what this activity is all about, some of the best ways to do it, and give you some of our favorite drinks.
What is Drinking Around The World?
Drinking around the world is purchasing, and drinking, one alcoholic drink from each country at EPCOT.
Epcot at Walt Disney World has a section of the park that is called the World Showcase which is made up of 11 different countries around the world. Those countries are Canada, China, France, Germany, Italy, Japan, Mexico, Morocco, Norway, United Kingdom and United States.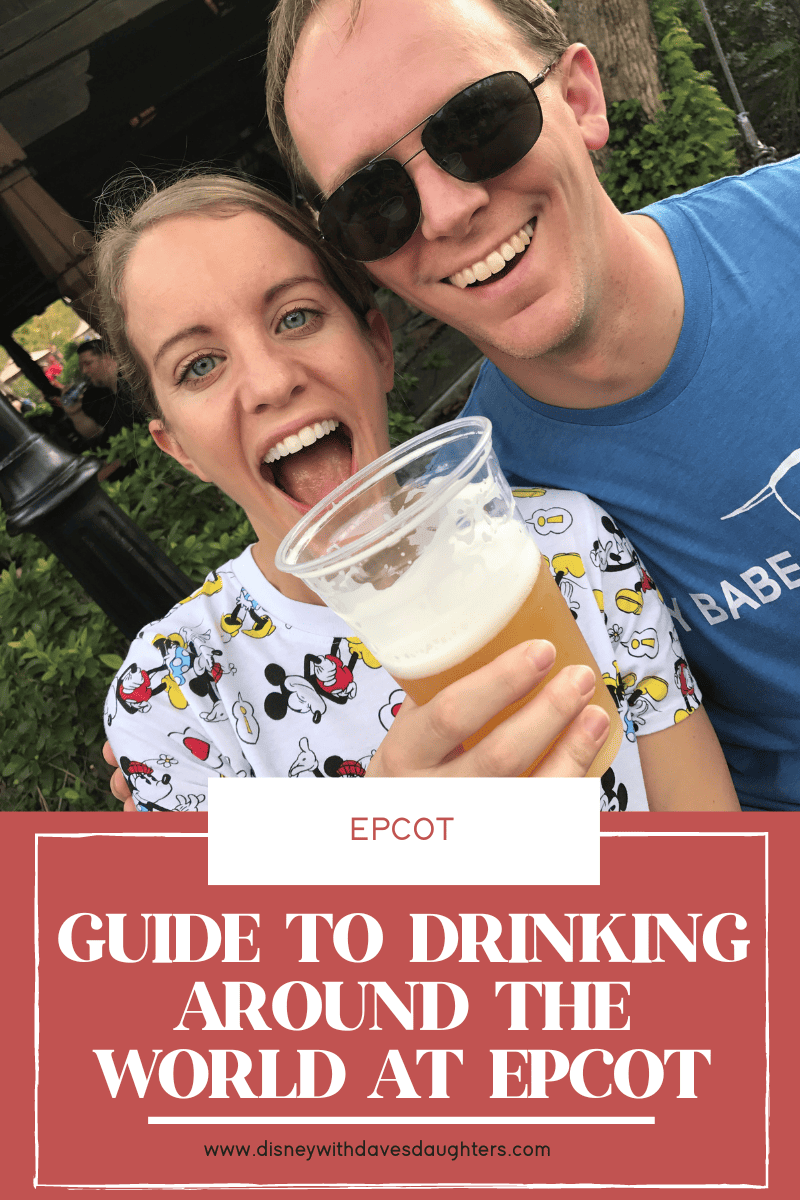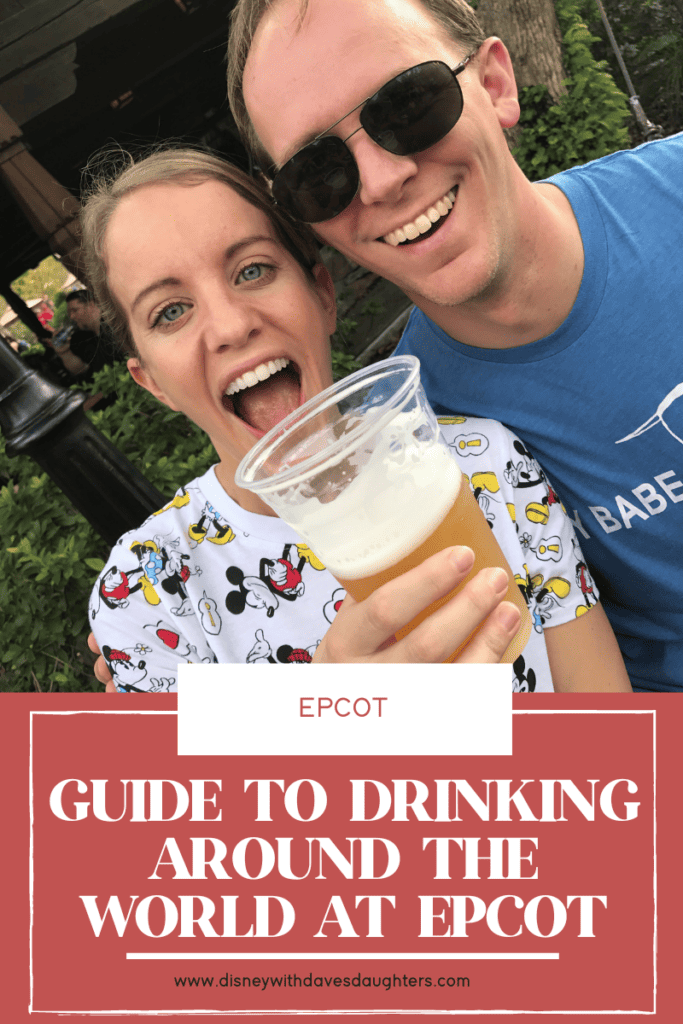 Disney With Dave's Daughters is a participant in the Amazon Services LLC Associates Program. This post may include affiliate links which means I may earn a small commission if you shop using the links below at no additional cost to you. 
Each country shows off it's culture, heritage, customs, art, music and food and drinks (alcoholic and non alcoholic).
Over the years, EPCOT guests have walked from country to country sampling the food and drink of different places. This has evolved to a "challenge" of sorts to indulge in alcoholic drinks from each country.
Is drinking around the world sponsored by Disney World?
No, Walt Disney does not endorse or give any information in regards to Drinking Around the World. You will not find it on the official Disney website or in any of their literature. This was made up by the guests.
What are the rules of drinking around the world?
There are none! You can start wherever you want. You can drink whatever you want. You can share drinks with friends.
You can only take a sip of a friends drink at each Pavilion. The idea is to have fun, relax and enjoy each country as you take in their unique beverage.
If I make it around, is there a trophy or something?
Sorry no, but there are many places where you can get t-shirts and other merchandise which commemorates your wonderful achievement. There are also different checklists you can either make or purchase to help guide you around the Showcase.
For example, Etsy is full of fun Drink Around the World Passport books to keep track of each country!
Can you walk around Epcot with alcohol?
Yes you can walk around EPCOT with alcohol. In fact, in order to make it through the drink around the world challenge, most of the drinks you order should be from stands instead of restaurants where you sit down.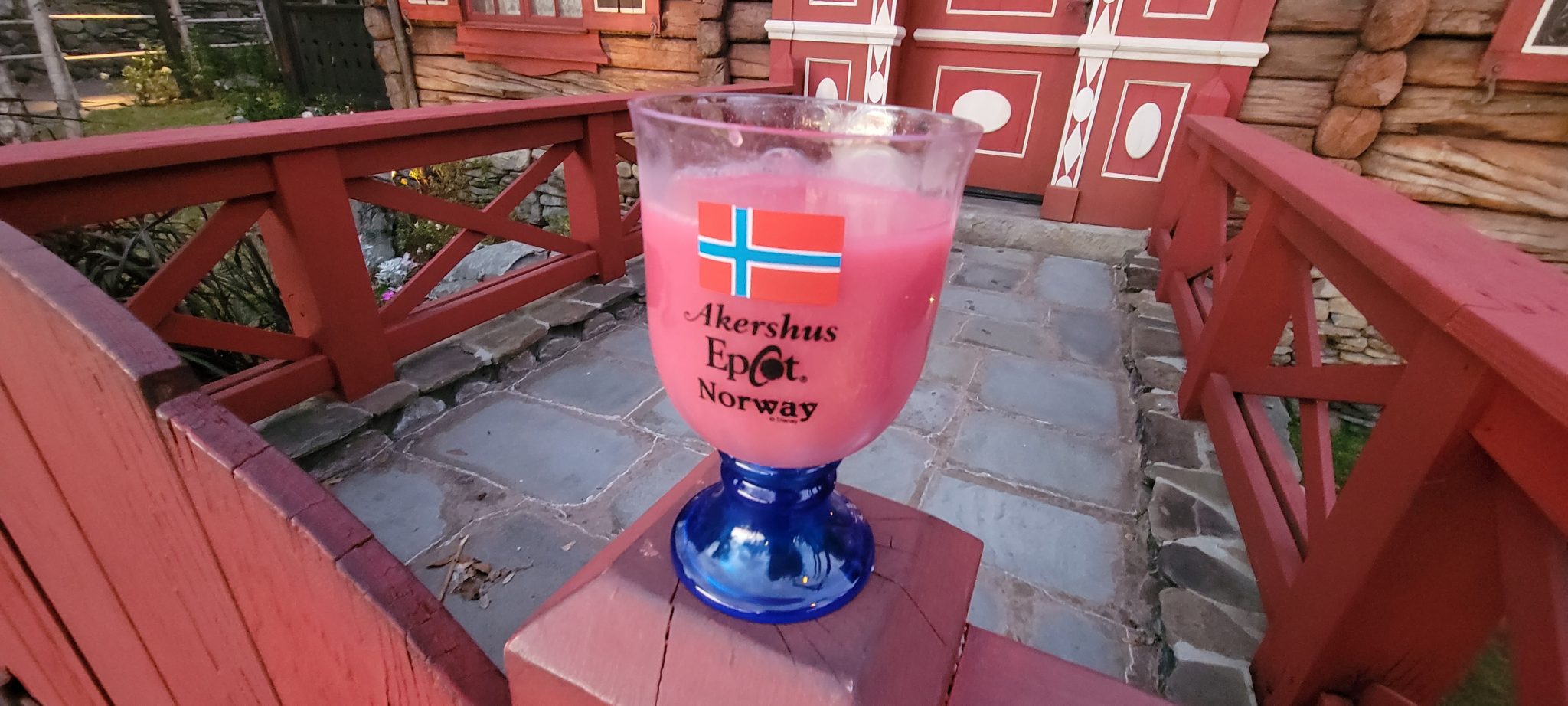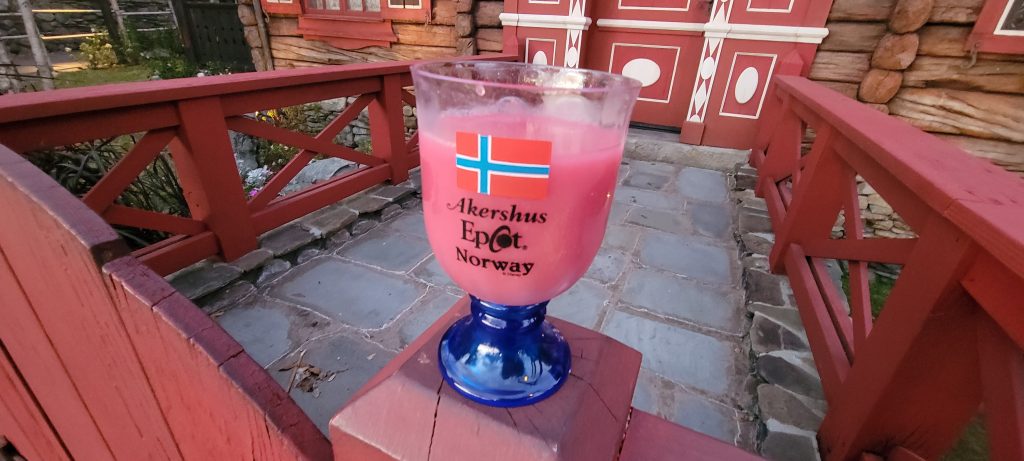 Where do we start and end when we drink around the world?
When you walk into the World Showcase from the front of Epcot you can circle around the countries by either going right or left. Most people go left and hence, move clockwise around the countries.
If you go left, you will start with Mexico and end with Canada, conversely if you go right, you will start with Canada and end up with Mexico. Which way is the best way to go?
Though there are suggestions for going either way depending on who you ask, many people drinking around the world tend to start with Canada, moving counter clockwise around.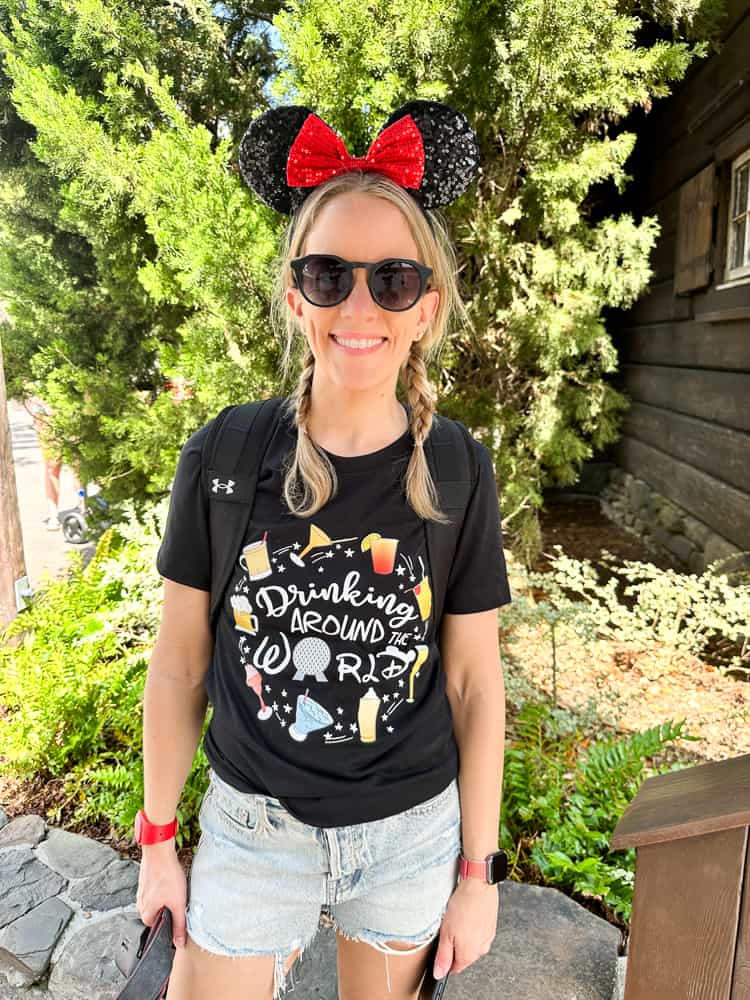 Why? The reasoning is that the drinks tend to get stronger as you move from Canada to Mexico.
Starting with Canada and the UK, beer is the preferred drink and by the time you get around to Mexico you have tequila as the preferred drink which is strong and the portions can be plentiful.
Some have commented that those who don't make it around all have one thing in common: they start with Mexico!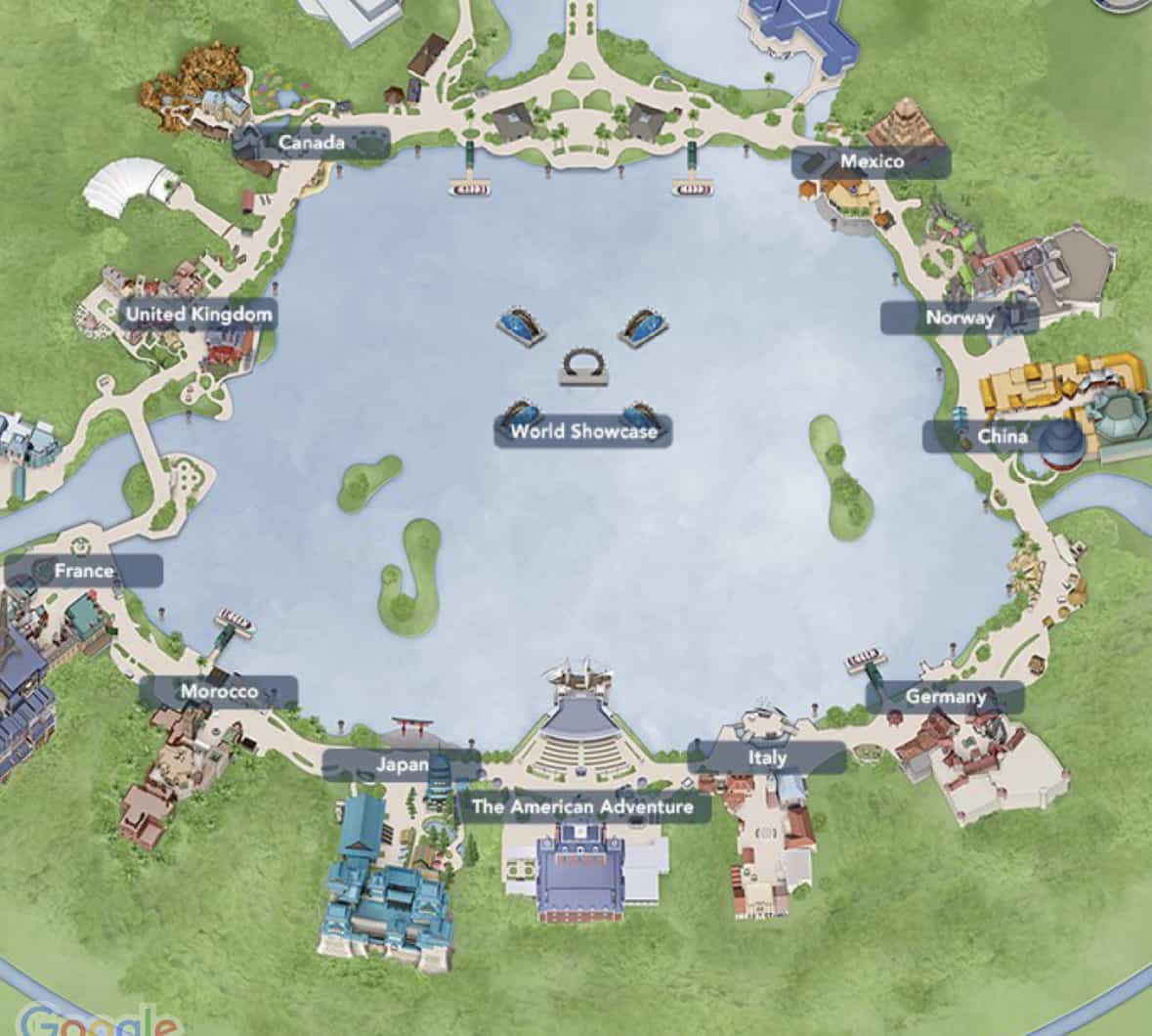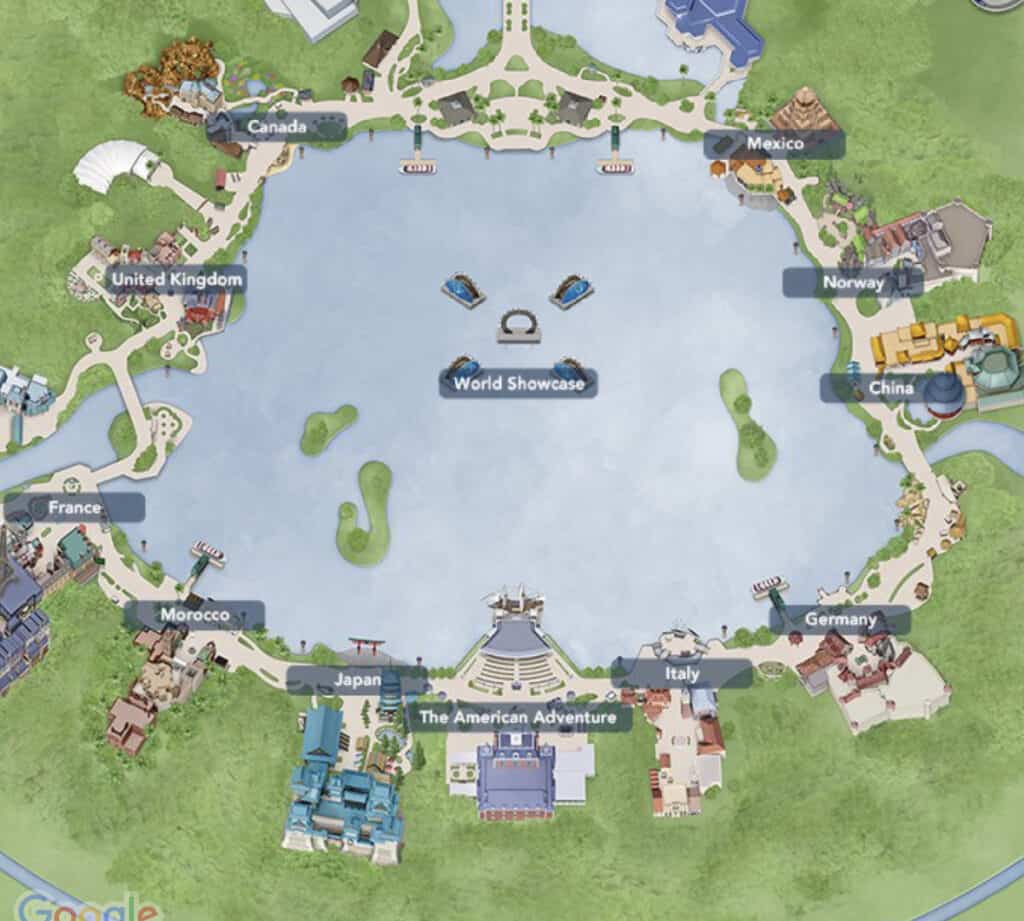 7 Tips For Drinking Around The World at EPCOT
1. Eat Food
If you can afford it, pair your drink with a food (snack) for the country you are in. It will not only give you the added cultural benefit of experiencing a food item from the country you are visiting but food is always good to have in your stomach when you are drinking.
*Check out our favorite EPCOT snacks here.
Remember that you may bring snacks and foods into the parks. We also recommend starting your day with a full stomach. Eat a hearty breakfast, perhaps at a breakfast buffet.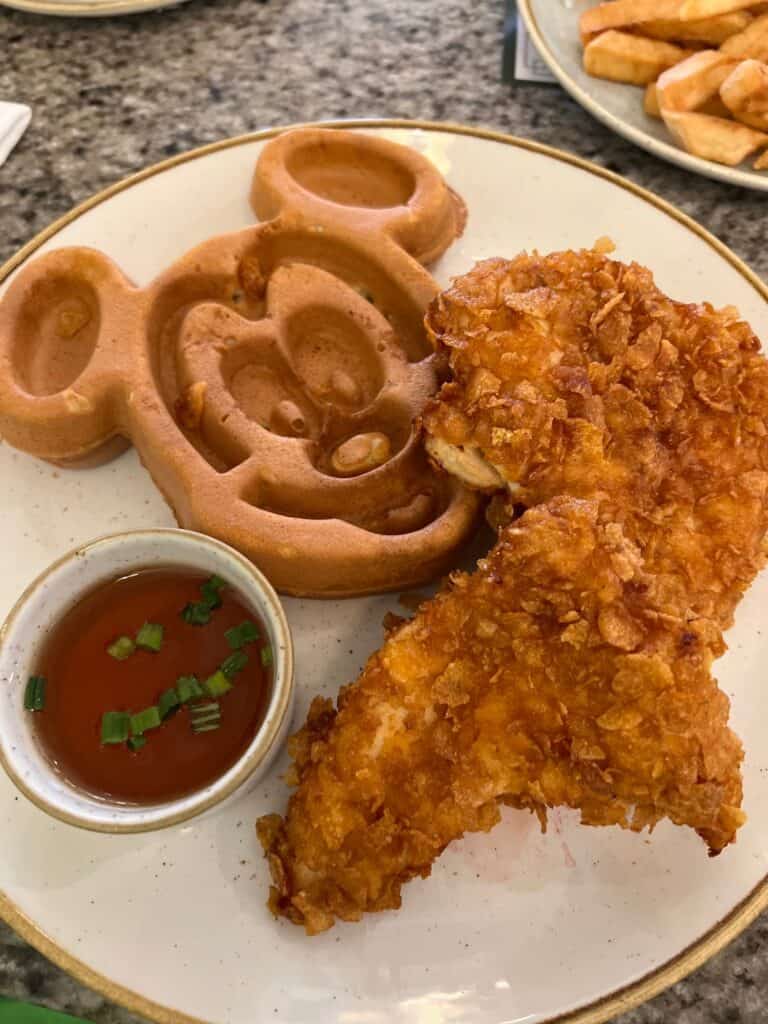 2. Drink Water
In addition to food, be sure you are drinking lots of water on your 11 country journey. One bottled water every hour is a good guide to follow if you are planning on drinking throughout the day.
Most days you will be effected in some way by the Florida heat so take that into consideration as you make your way around.
You can get free water from most quick service restaurants, so bring a water bottle with you!
*You can also check out our full list of water refill stations here.
3. Share your drinks
We strongly suggest you share drinks along the way to keep your alcohol consumption down. It will not only limit your intake but it will not be as much of a strain on your pocketbook.
4. Choose beer to save money
The cheapest way to go is by drinking the different beers of each country. Beer is cheaper than cocktails and you will benefit from there being less alcohol.
5. Choose authentic drinks
Make sure you are ordering drinks that are authentic to that country. Whether it's beer, wine or some liquor you are ordering, be adventurous and get what the locals get. Don't pick your standard "at home" drink while in the World Showcase.
6. Give yourself lots of time
Start early, take your time, relax and have fun! This should be a fun day with friends or family. Take your time in each country and enjoy your personal challenge!
7. Don't overdo the alcohol
Know your limitations on drinking. It is ok to skip countries. It is ok to drink very very small portions. It is ok to not to drink at all.
You're at Disney World with families and small children everywhere and it would be inappropriate for someone to have too much to drink and become rude so that others are not enjoying the magic of Disney.
Unfortunately, many people have too much to drink. You know you best and it is important to know what you can and cannot do before you start in with your first country. Make sure the people you are with are responsible.
The Drink Around The World Roadmap
As we take you around the world we will be offering you the most popular drink options offered at each country. We will give you at least 1 beer option in case you are only doing beers around the world.
We'll also give you a variety of drinks to choose from and the best place to get them. So without further ado, here are the countries and the best drinks they offer.
1. Best Drinks in Canada
Canada Pavilion – If Canada is your first or last stop, it offers some good options. The Le Cellier Steakhouse is a great place to eat and there are wonderful drink options there, but you can find what you want at the popcorn cart. Yes, the popcorn cart!
Ottawa Apple – A sour drink made with Crown Royal Whisky, Maple, Apple infusion and Cranberry juice.
La Fin du Monde – This is a Canadian beer that has a long history. It's a triple-styled golden ale, mildly yeasty with a complex palate of malt, fruit and spice notes followed by a smooth, dry finish.
2. Best Drinks in the UK
United Kingdom Pavilion – Guinness stands out as the premium beer in the UK but there are other interesting beers and liquors if Guinness is not your cup of tea.
Leaping Leprechaun (at the Rose and Crown Pub) – This is made with Jameson Irish Whiskey, Don Q Cristal Rum, Skyy Vodka, Melon Liqueur and Sweet and Sour topped with Sprite served in a souvenir cup.
Snake Bite – The is a half Lager, half Cider drink that is very popular.
Guinness Stout – If you are going authentic (which you should) then you need to grab a Guinness in the UK.
3. Best drinks in France
France Pavilion – When we think of France, we think of wine and champagne and a glass of champagne might be a nice way to toast your day around the countries, but France really has more to offer. Everyone raves about the ice cream martinis and slushy's. Choose wisely in France my friends.
Grand Marnier Orange Slush (located from Les Vins des Chefs de France) – Grand Marnier, Rum, Grey Goose and Orange Juice.
L'Artisan des Glaces Ice Cream Martini – Pick your ice cream and top it with Grand Marnier, imported Rum from Martinique and Whipped Cream Flavored Vodka.
Kronenbourg 1664 – a champagne tasting lager that is light and fizzy. This is about the only beer you can get at France.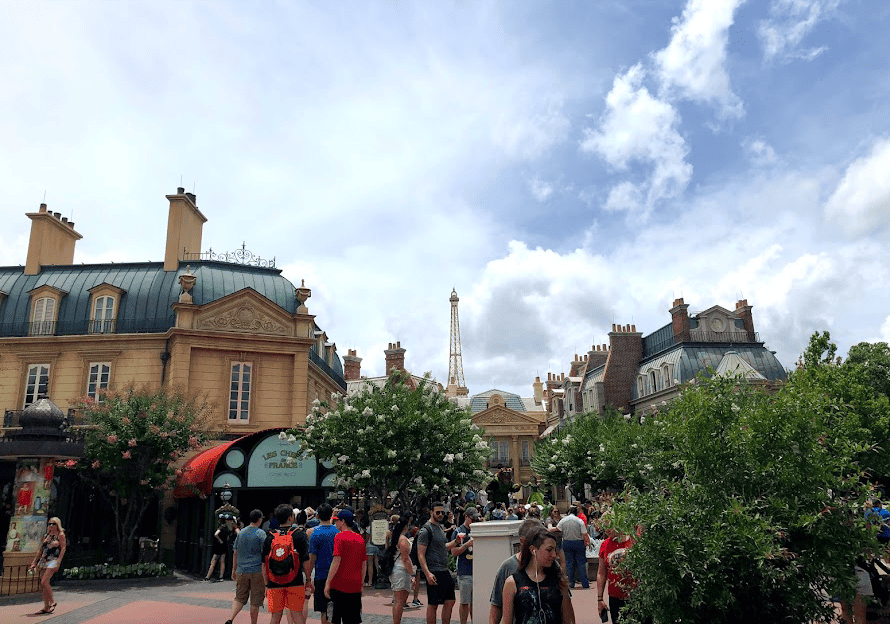 4. Best drinks in Morocco
Morocco Pavilion- Morocco can be all over the board when it comes to authentic drinks but we are going to give you suggestions that will come close. This might be a good time to go to the Spice Road Table and enjoy some authentic Moroccan food while tasting some of their alcoholic beverages.
Moroccan Mule – Figenza Fig Vodka, Ginger Beer, Agave and Lime.
Frozen Mint Tea (located at the Oasis Sweets & Sips) – Also served as a non-alcoholic drink. This is a simple mint tea with Bombay Sapphire Gin.
Mediterranean Journey (located at the Spice Road Table) – Cointreau, Peach Vodka, Orange Juice with Grenadine.
Casa – This is a native beer which is normally called Casablanca. It is a pale ale.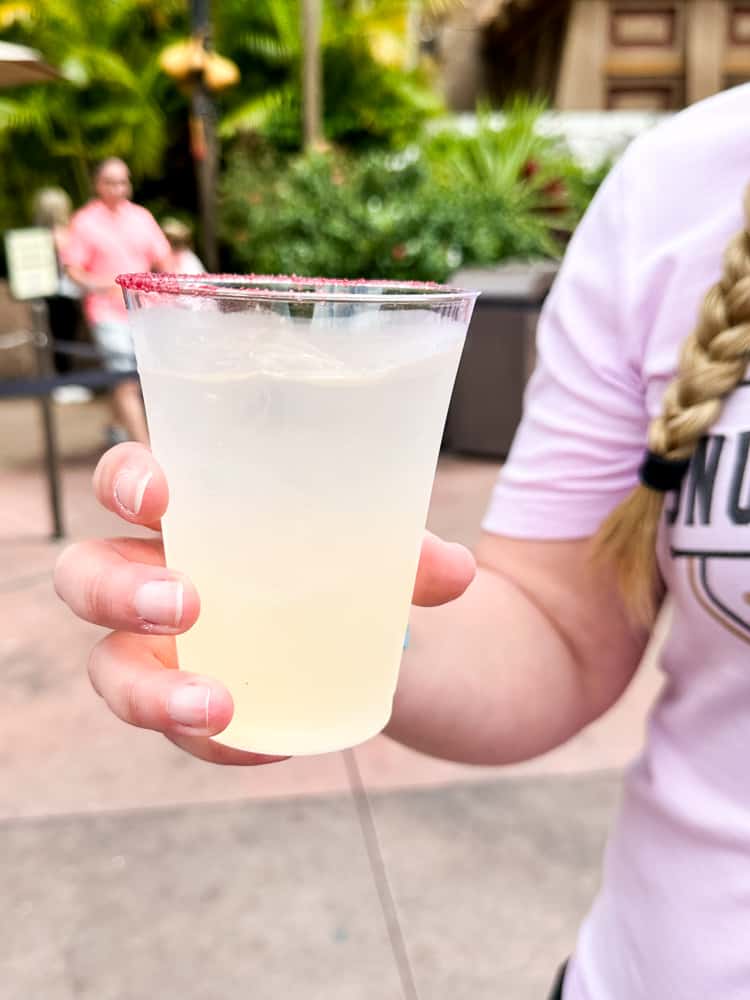 5. Best drinks in Japan
Japan Pavilion – Lots of excellent choices are found at the Japan Pavilion with it's unique whiskey, beer and cocktail choices. The Sake Bar is located at the back of the Pavilion and the Violet Sake is in front where you can find most of your drinks.
Frozen Sake Mist – Alcoholic shaved ice which is available in Blood Orange, Coconut Pineapple or Blackberry. (the Blackberry is the most popular)
Violet Sake (found at the Garden House) – Prickly Pear, Lime Juice and Sake.
Frozen Kirin – This is a very interesting option for the beer drinker. It has a frozen cap which produces a think "head" on the drink. Underneath it's not frozen but will stay cold even on a hot Florida day.
6. Best drinks in America
The American Adventure Pavilion – Craft Beers probably come to mind when you get to the American Pavilion and there are plenty, but the other selections are equally as good to explore.
Moonshine Sour (located at the Reagle Eagle walk up bar) – Ole Smokey Blackberry Moonshine, Blood Orange, Blackberry and Lemon. This is a very popular drink throughout the World Showcase!
Tennessee Lemonade – Jack Daniel's Tennessee Whiskey with Minute Maid Premium Lemonade and Peach.
Beer – Take your pick of which of the draft beers are in season and taste good to you. In our opinion you can't go wrong with any of the Samuel Adams seasonal taps.
7. Best drinks in Italy
Italy Pavilion – Is there anything other than wine to drink in Italy? Well of course but we wouldn't fault you one bit if you sat and had a wonderful glass of wine while in Italy.
Tutto Gusto Wine Cellar offers wine flights which is a good way to sample many of the great wines Italy has to offer.
Martini Italiano – Citrus Vodka, Limoncello, Triple sec and Lemon Juice.
Italian Margarita – Limoncello, Tequila and Lemon Juice.
Moretti – a pale ale which is a wonderful option for the beer drinker.
8. Best drinks in Germany
Germany Pavilion – Beer drinkers, this is where you shine! Germany has without a doubt the best beers in the park so if you are ever going to get one, you need to get it here.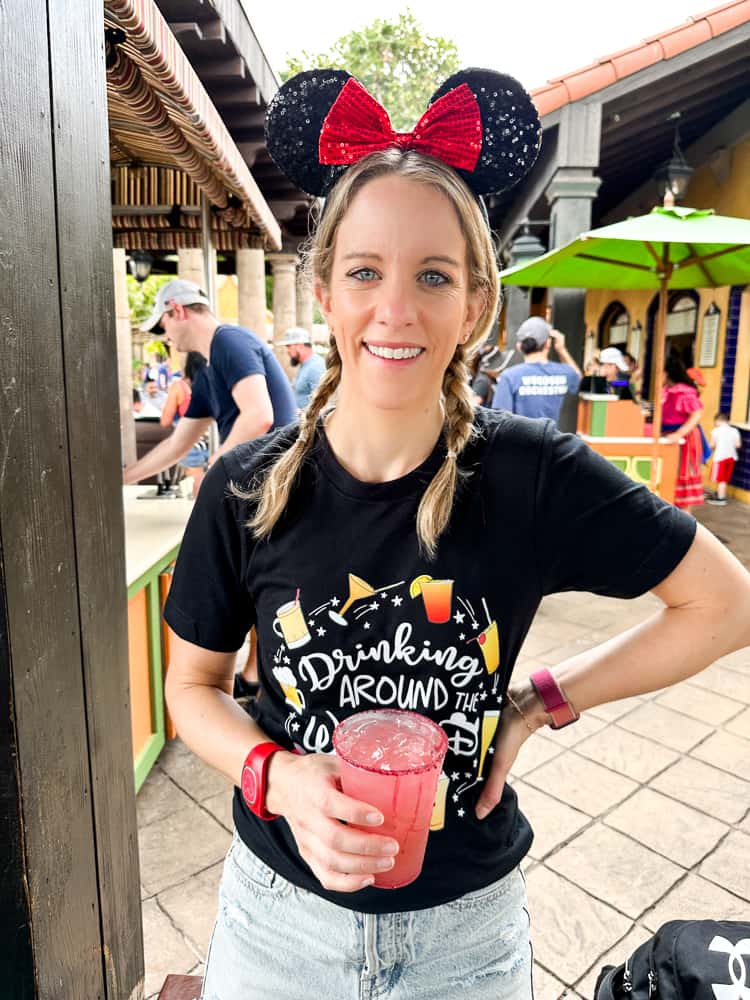 Schöfferhofer Pink Grapefruit Hefeweizen (located at Sommerfest) – This is a grapefruit beer that is so good, even non beer drinkers will like it.
Mozart Liqueur – If you are avoiding beer then try one of the Mozart Liqueurs. You can choose from Dark, Milk or White chocolate to make your drink taste like an adult chocolate milk.
9. Best Drinks in China
China Pavilion – You'll want to go to the Joy Of Tea kiosk when you get to China where you can get your drink, both with alcohol and non-alcoholic drink.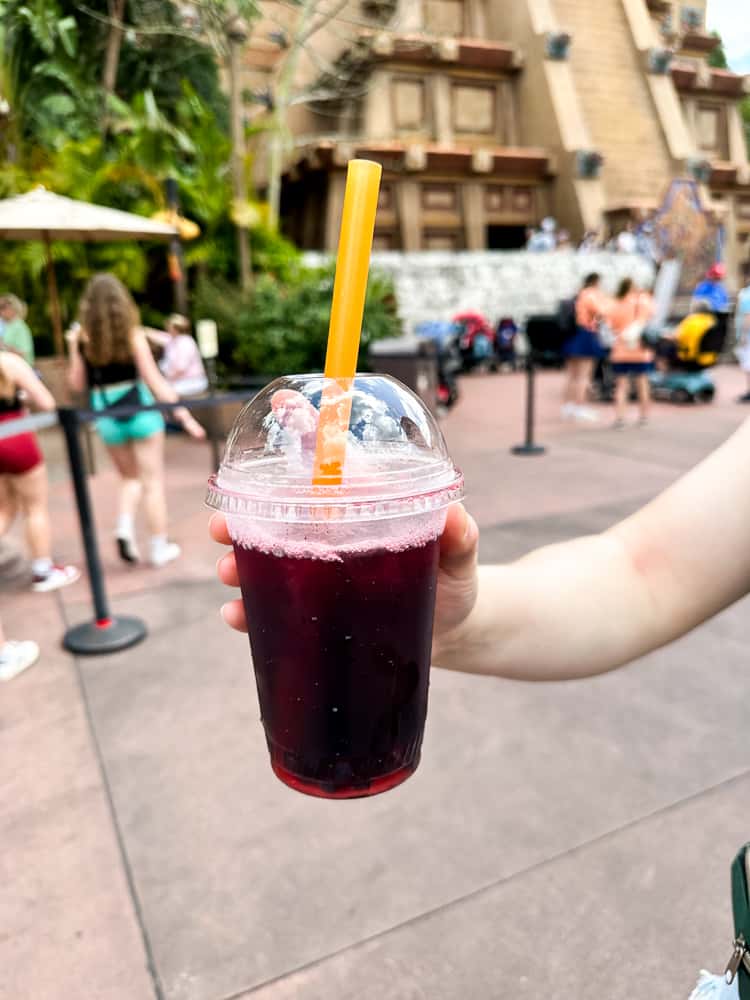 Tipsy Ducks – Bourbon, Black Tea, Coffee, Cream and Chocolate. You can also order this without the Boubon for a delicious non-alcoholic drink.
Honey Hibiscus Iced Tea – Organic Tea, Light Rum, Honey and Blueberry Boba.
Tsingtao – Pure draft that are similar to American style lagers.
10. Best drinks in Norway
Norway Pavilion – Kringla Bakeri Og Kafe is the place to pick up some delicious drinks in Norway. Only 2 drinks we are going to recommend here.
Frozen Viking Coffee (located at the Kringla Bakery) – If you are a coffee lover, this is almost a must have! Bailey's Irish cream and Kamora Coffee Liqueur garnished with coffee-chocolate crunch. A non-alcohol version is available.
Einstok White Ale (located at the Norwegian drink cart) – An ale from Iceland.
11. Best Drinks in Mexico
Mexico Pavilion – This brings us to our last (or if you are going clockwise, first) country on our Drink Around the World tour! Mexico is known for tequilas and margaritas.
La Cava Avocado (located at La Cava del Tequila) – this is a delicious Avocado Margarita with Tromba Blanco Tequila, Melon Liqueur, Fresh Avocado and Lime Juice.
Blood Orange Margarita – Tequila, Orange Liqueur, Sweet-Tart mix of Blood Orange Juice, topped with wild berry foam.
Desperados – a sweet, lime flavored lager that has the description, "blended with tequila barrel aged lager".
FAQs
How much does it cost to drink around the world at EPCOT?
The average cost to drink around the world is $143. Plan on $13 per drink at all 11 countries knowing that some drinks cost more and some drinks (like non-alcoholic drinks) cost less.
Do you need a ticket to drink around the world at Epcot?
No, you do not need a ticket unless you are planning on doing a sit-down dining experience. Then you need a dinner reservation.
How many drinks can you drink around the world at Epcot?
There are 11 different countries at Epcot so in total you would get 11 drinks.
How long does it take to drink around the world in Epcot?
It will take about 11 hours to drink around the world when you spend 1 hour at each 11 countries. This can obviously take longer or shorter depending on how long you want to spend at each spot.
Drinking Around the World at Epcot is a fun way to experience new drinks, new foods and new cultures. Just remember, always be responsible and don't over do it! Sharing drinks and staying hydrated are great ways to not overdoing it.
Most important, have fun! Enjoy the experience and all the Disney Magic! If you are feeling up for it, consider adding one more drink to your list – stop by Space 220 and get an "out of this world" drink to top off your day! Reservations are recommended – you can get all the information here.