In our opinion, there are 2 must have fashion items for your trip to Disney World: a Disney themed t- shirt and Mickey or Minnie ears! There are so many amazing Mickey ears out there, so today we're narrowing them down for you. We are giving you our top 9!
We truly love from all things Disney – like Disney family tee shirts, Disney leggings and our favorite Disney women's t- shirts, but one of our favorite ways to accessorize is with ears! Here are some of our favorites.
From sequins to velvet to fur to Epcot ears (our fav!), here's some amazing Mickey ears to choose from.
The Best 9 Disney Ears (2021)
This post may contain affiliate links. Thanks for supporting our blog!
We love anything with a touch of "classic" Disney, so we are digging the red bow on these ears! The sparkly ears are perfect for someone who loves a little bit of Disney bling.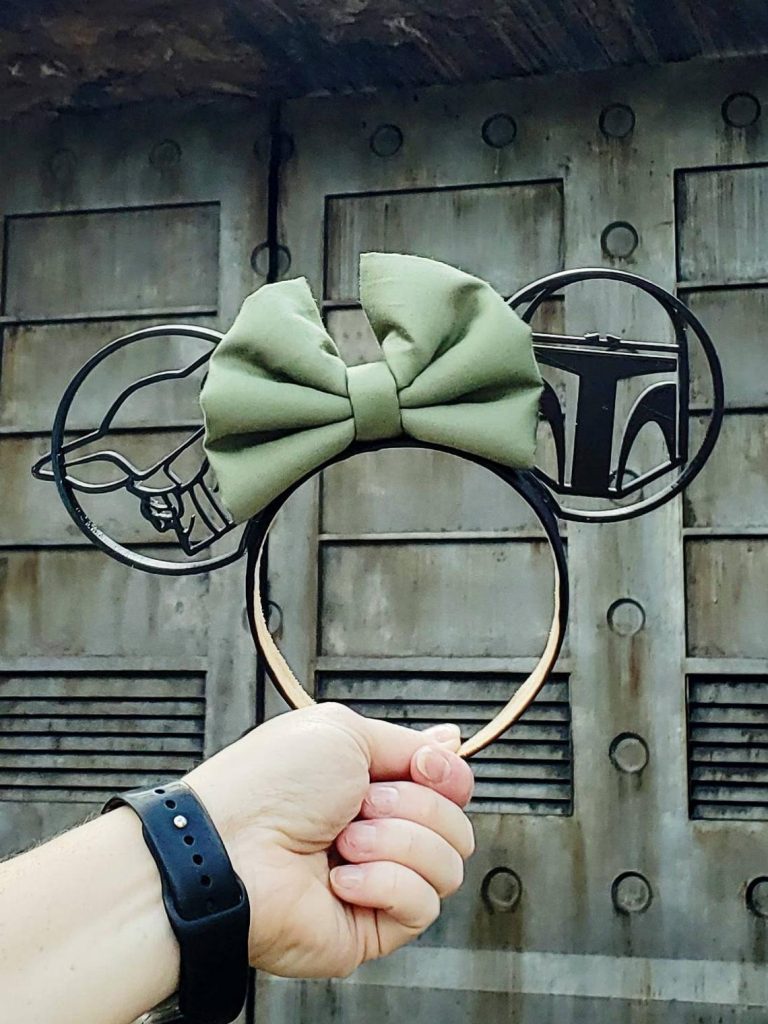 Have you been watching The Mandalorian on Disney Plus? We have and we love it! These baby Yoda (Grogu!) inspired ears are our new favorite! These would be perfect to wear for your day in Hollywood Studies. (Be sure to know how to use the Hollywood Studios fast pass tier system before you go!
These Toy Story themed Woody ears are unique and perfect for someone who adores the Toy Story movies! We love the sparkly red bow and the subtle nod to Woody.
These Mickey ears are perfect for boys or girls! The classic Mickey ears featuring Mickey's gloves and pants make these ears incorporate everything that we love about Mickey.
These fur Minnie Ears remind us of ear muffs and we think would be perfect to wear for a winter trip to Disney! We especially like the little polka dot bows on each ear!
If you have a little girl who is obsessed with mermaids like Dave's granddaughter is, this is the perfect headband for her! We love these Ariel (The Little Mermaid) inspired Minnie ears so much!
For the girl who loves Olaf and all things Frozen, these ears are for her! Once again we love the sparkly ears and bow. These would be so fun to wear when meeting Elsa and Anna! (See where to find them here.)
These simple, white, sparkly ears will go every single outfit! You will be able to wear these every day while you are in Disney World!
These ears are so fun and perfect for a day in EPCOT! The iconic look of the geodesic sphere of Spaceship Earth makes these not only unique, but classic Disney! Be sure to wear these as you walk around EPCOT!
Let us know if any of these end up in your bag! Be sure to check out our post breaking down exactly what to wear each month in Walt Disney World. We have a list of 14 things you should purchase before your trip in order to save some money and time!