Lets take a walk back in time, shall we?
It is November 1991 and Americans are getting ready for Thanksgiving and the upcoming Christmas holiday season. Kids are making their holiday wish lists and are looking forward to presents.
But before the halls are decked and gifts wrapped, there is something kids are wanting even more than presents under the tree: they want to go see Disney's latest animated movie – Beauty and The Beast – in the movie theater.
Beauty and The Beast was released on November 22, 1991, two years after The Little Mermaid. Beauty and The Beast became an instant blockbuster hit with its music, French setting, humor, and one of our favorite villains – Gaston!
We also loved Angela Lansbury as the voice of Mrs Potts (she also sang "Beauty And The Beast" in the movie!") and Jerry Orbach as Lumiere.
Photo Credit Alexis Larcy
Not only did fans love the movie, but critics did as well. Beauty and The Beast was the first animated film to receive a best picture nomination for the Academy Awards.
It was the first animated film to win a Golden Globe for Best Motion Picture – Musical or Comedy. Mastermind Alan Menken won a number of awards and several additional nominations for his original score and songs. Truly, this movie has stood the test of time!
From the opening scenes of the beautiful enchantress putting a spell on the prince and the castle staff and Belle heading into the poor provincial town to return her library book, to the closing scenes of life at the castle returning to normal, Beauty and The Beast is full of memorable songs and quotes.
The 28 Best Beauty And The Beast Movie Quotes
Here are some of the very best, most memorable lines from one of our favorite Disney movies:
1. "If it's not Baroque, don't fix it." – Cogsworth
2. "Don't you see? She's the one. The girl we have been waiting for. She has come to break the spell!" — Lumiere
3. Gaston: "How can you read this? There's no pictures!"
4. Belle: "Well, some people use their imagination."
5. "Ma chère mademoiselle. It is with deepest pride and greatest pleasure that we welcome you tonight. And now, we invite to relax, let us pull up a chair, as the dining room proudly presents… your dinner." — Lumiere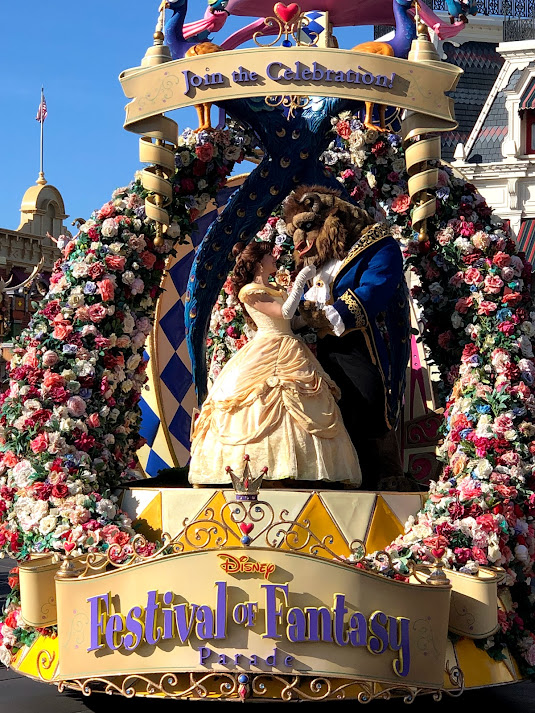 Photo Credit Alexis Larcy
6. "Well there's the usual things: flowers… chocolates… promises you don't intend to keep." — Cogsworth
7. Beast: "I let her go…"
8. Cogsworth: "What? But why?"
9. Beast: "Because I love her…"
10. "Once upon a time, in a faraway land, a young prince lived in a shining castle. Although he had everything his heart desired, the prince was spoiled, selfish, and unkind. But then, one winter's night, an old beggar woman came to the castle and offered him a single rose in return for shelter from the bitter cold. Repulsed by her haggard appearance, the prince sneered at the gift and turned the old woman away.She warned him not to be deceived by appearances, for beauty is found within." – Narrator
11. "LeFou, I'm afraid I've been thinking." "A dangerous pastime." "I know." – Gaston & LeFou
12. "New and a bit alarming. Who'd have ever thought this could be? True that he's no Prince Charming but there's something in him that I simply didn't see." – Belle
13. "There may be something there that wasn't there before." – Mrs. Potts
14. "He's no monster, Gaston; you are!" – Belle
15. "Here's where she meets Prince Charming, but she won't discover that it's him til chapter three!" – Belle
16. "I'd like to thank you all for coming to my wedding. But first I'd better go in there and propose to the girl." — Gaston
17. "The prince begged her for forgiveness, but it was too late, for she had seen that there was no love in his heart." – Narrator
18. "Ashamed of his monstrous form, the beast concealed himself inside his castle, with a magic mirror as his only window to the outside world. The rose she had offered was truly an enchanted rose, which would bloom until his 21st year. If he could learn to love another, and earn her love in return by the time the last petal fell, then the spell would be broken. If not, he would be doomed to remain a beast for all time. As the years passed, he fell into despair and lost all hope. For who could ever learn to love a beast?" Narrator
19. "Try the grey stuff, it's delicious! Don't believe me? Ask the dishes!" – Lumiere
Photo Credit Alexis Larcy
20. "Belle, you must leave here! This castle is alive!" – Maurice
21. "What do you know about my dreams, Gaston?" – Belle
22. "Plenty! Picture this: a rustic hunting lodge, my latest kill roasting on the fire, and my little wife massaging my feet, while the little ones play on the floor with the dogs. We'll have six or seven." – Gaston
23. "Mama, there's a girl in the castle!" – Chip
24. "Now Chip, I'll not have you making up such wild stories." Mrs Potts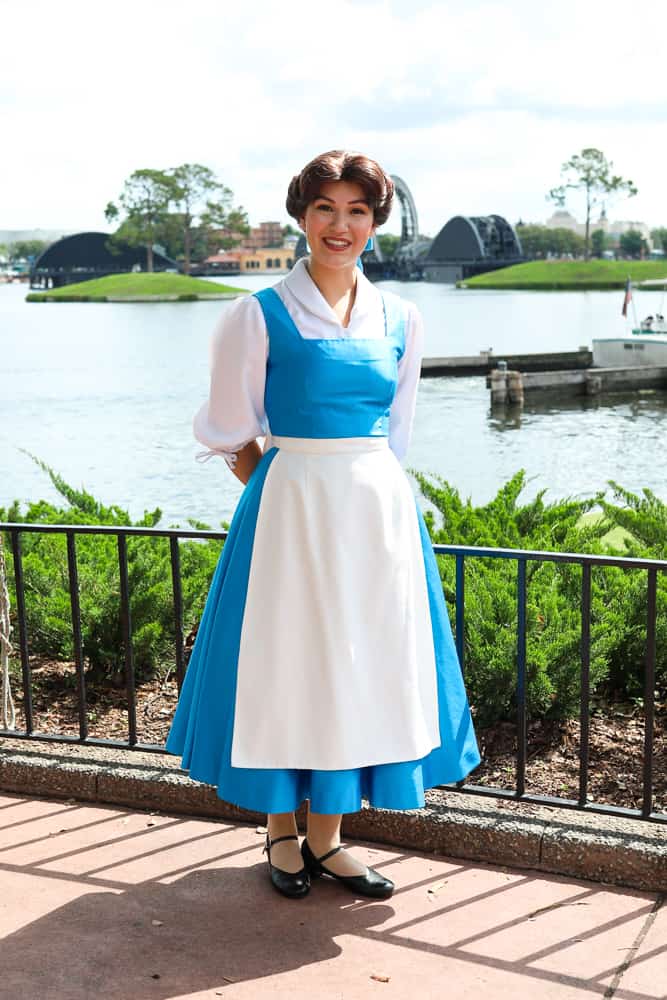 25. "Really, Mama, I saw her!" – Chip
"Not another word, into the tub." – Mrs. Potts
"But." – Chip
"What?" – Mrs Potts
"A girl! I saw a girl in the castle!" – Featherduster
26. "I mean it this time! I'll never get this boneheaded contraption to work!"-Maurice
"Yes you will, and you'll win first prize at the fair tomorrow. And become a world famous inventor." Belle
"You really believe that?" – Maurice
"I always have." – Belle
27. "Tale as old as time, true as it can be. Barely even friends, then somebody bends unexpectedly." — Mrs. Potts
28. "I want much more than this provincial life." – Belle
We hope you enjoyed this walk down memory lane and that it brought great pleasure as you remembered your favorite parts of this Disney film. We love remembering our favorite Disney quotes as they evoke fond memories of times past.
Did you know that the Beast's real name is Prince Adam? You can find out more about all the Disney Princes here.
For more great Disney Quotes check out:
If you are going to Walt Disney World on vacation be sure to check out the "Be Our Guest" restaurant! You eat inside the Beast's enchanted castle. You can even eat in the forbidden West Wing! Be sure to get reservations before you go.