Watching movies is somewhat of an American pastime. We love gathering the family on the couch, popping some popcorn, putting on a film to enjoy together.
Disney movies are a popular movie choice for families due to their ability to appeal to small children, teens, and adults. As parents, we love introducing the films we loved as kids to our own children.
There is a sense of nostalgia and joy as we see our kids light up as they enjoy the characters and songs we enjoyed at their age.
We have rounded up some of the best, most iconic quotes from Disney movies and Disney character that have stood the test of time. We think you will enjoy taking a walk down memory lane as you read these.
You may even be inspired to have a family movie night tonight!
Best Cinderella Quotes
The original animated Cinderella was released in 1950, making Cinderella the second official Disney Princess (Snow White was the first official princess). The iconic song "A Dream is a Wish Your Heart Makes" is from this movie!
Here are some of our favorite quotes:
"Oh, it's a beautiful dress! Did you ever see such a beautiful dress? And look! Glass slippers. Why, it's like a dream. A wonderful dream come true." – Cinderella
"They can't order me to stop dreaming." – Cinderella
"But we have to hurry, because even miracles take a little time." – Fairy Godmother
"Bruno, that's right! You'll be footman tonight. Bibbidi-bobbidi-boo!" – Fairy Godmother
"Love. Ha! Just a matter of a boy meeting a girl under the right conditions." – The King
"Your Majesty, I see no point in beating about the bush. I regret to inform you, sire, that the young lady has disappeared, leaving behind only this glass slipper." – Grand Duke
Find 50+ more Cinderella quotes here!
Did you know that the castle in Walt Disney World is Cinderella's Castle? It is one of our favorite places in all of the Disney Parks.
Best Beauty and the Beast Quotes
Beauty and the Beast was released in 1991. It is well loved by critics and fans. Beauty and the Beast was the first animated movie to receive an Oscar nomination for Best Picture and the first animated movie to win a Golden Globe.
Photo Credit Alexis Larcy
"If it's not Baroque, don't fix it." – Cogsworth
"Ma chère mademoiselle. It is with deepest pride and greatest pleasure that we welcome you tonight. And now, we invite to relax, let us pull up a chair, as the dining room proudly presents… your dinner." — Lumiere
"Belle, you must leave here! This castle is alive!" – Maurice
"Tale as old as time, true as it can be. Barely even friends, then somebody bends unexpectedly." — Mrs. Potts
"The prince begged her for forgiveness, but it was too late, for she had seen that there was no love in his heart." – Narrator
You can find a complete list of all our favorite Beauty and the Beast quotes here.
The Best Gaston Quotes
Gaston is truly one of our favorite villains. He is one of the funniest villains and provides much comic relief throughout the movie. Of course, we never really want Gaston to end up with Belle, so we are….happy?…when he meets his demise at the end of Beauty and the Beast.
Photo Credit Alexis Larcy
Here are some of our favorite Gaston quotes:
"Here in town there's only she, who is beautiful as me, so I'm making plans to woo and marry Belle!"
"I'd like to thank you all for coming to my wedding. But first I'd better go in there and propose to the girl!"
"When I was a lad I ate four dozen eggs every morning to help me get large! And now that I'm grown I eat five dozen eggs, so I'm roughly the size of a BARGE!"
"How can you read this? There's no pictures!"
You can find a complete list of the best Gaston quotes here.
The Best Tow Mater Quotes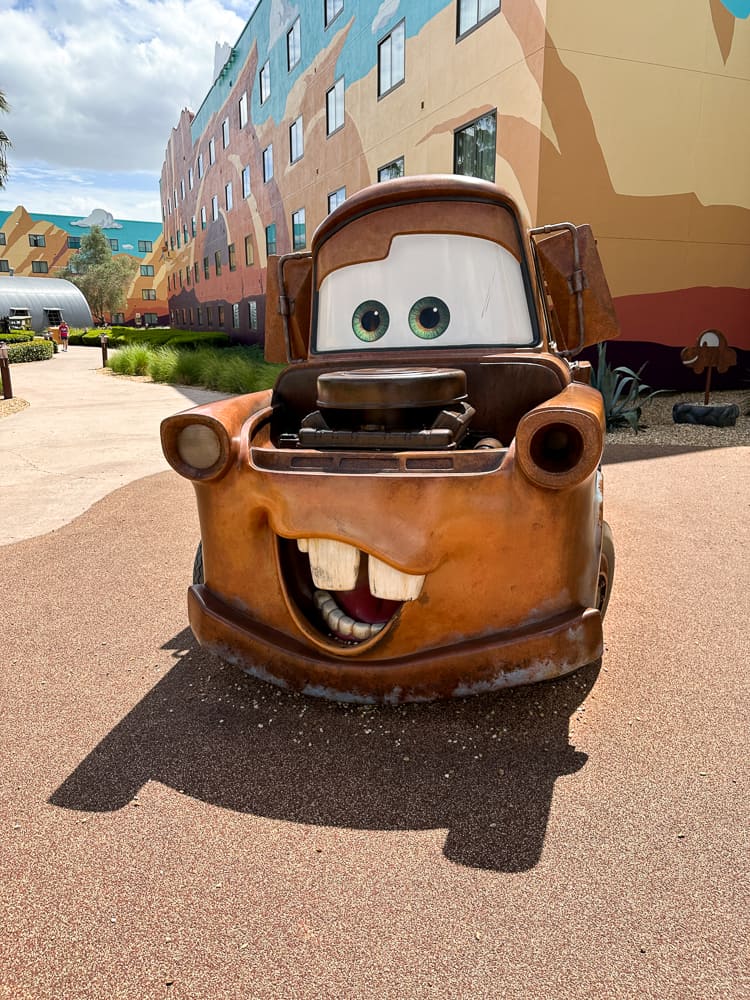 The Cars Movies have become a staple of the Disney universe. Lightning McQueen, Mater, and the gang reached a whole new group of kids!
The storyline of the rerouting of Route 66 tugged at the hearts of an older generation, making these movies an amazing connection points for grandparents and their grandkids.
Mater is voiced by Larry the Cable Guy in all three Cars Movies. He is the perfect voice for one of the the funniest Disney characters. Here are some of our favorite Mater quotes:
"You know, I once knew this girl Doreen. Good-looking girl. Looked just like a Jaguar, only she was a truck! You know, I used to crash into her just so I could speak to her."
Mater: She's my fiance.
Lightning McQueen: What?!
Mater: Ha ha! Just kiddin'. She just likes me for my body.
Lightning McQueen : I'm a precision instrument of speed and aerodynamics.
Mater : You hurt your what?
I sure wish he'd hurry up and get back 'cause we got a whole summer's worth of best friend fun to make up for."
Mater: I knew it! I knowed I made a good choice!
Lightning McQueen: In what?
Mater: My bes' friend.
For more Mater quotes, head here!
The Best Mickey Mouse Quotes
We can't leave out the most iconic, well known Disney character of all times: Mickey Mouse! Mickey is Walt Disney's brainchild and the heart of Walt Disney World.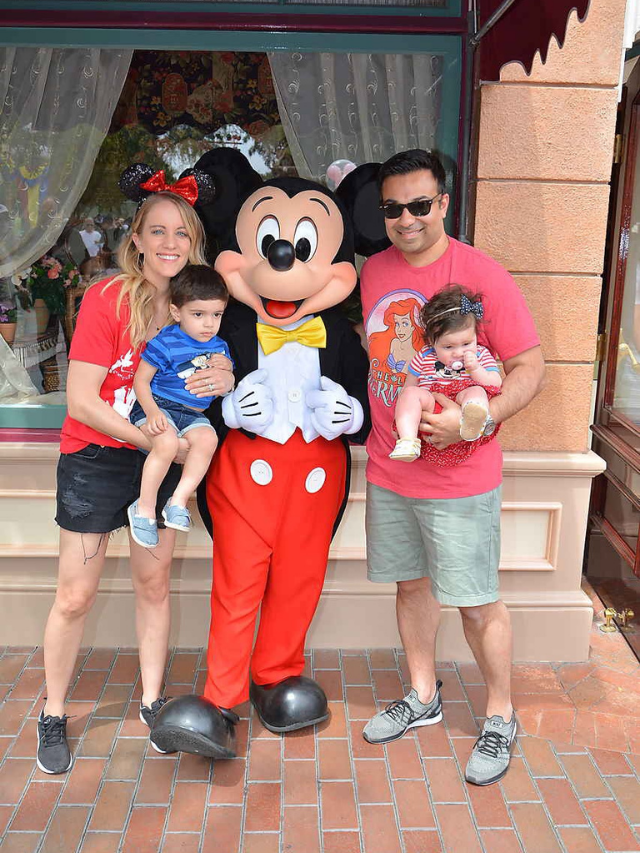 Our favorite Mickey Mouse quotes are both quotes ABOUT Mickey and BY Mickey.
"I only hope that we don't lose sight of one thing – that it was all started by a mouse." – Walt Disney
"I love Mickey Mouse more than any woman I have ever known." – Walt Disney
"See ya, real soon!" – Mickey Mouse
"Laughter is timeless, imagination has no age, and dreams are forever." – Mickey Mouse
"Oh, Minnie. You're all the music I'll ever need." – Mickey Mouse
"Mickey Mouse was supposed to be called Mortimer, but Walt Disney's wife found it creepy." – Adam Anderson (for more Mickey Mouse secrets head here!)
"The thing I really liked about Mickey was the way he treated everyone the same." – Mickey Mantle
For more Mickey Mouse quotes by and about our favorite mouse, head here!
We're also sure you love Minnie Mouse too. Here's 50 of the best Minnie Mouse Quotes!
The Best Tinker Bell Quotes
Tinker Bell, also called Tink, is our favorite little fairy. Pixie dust is almost as synonymous with Disney World as Mickey and Cinderella's castle, and we have Tinker Bell to thank for it!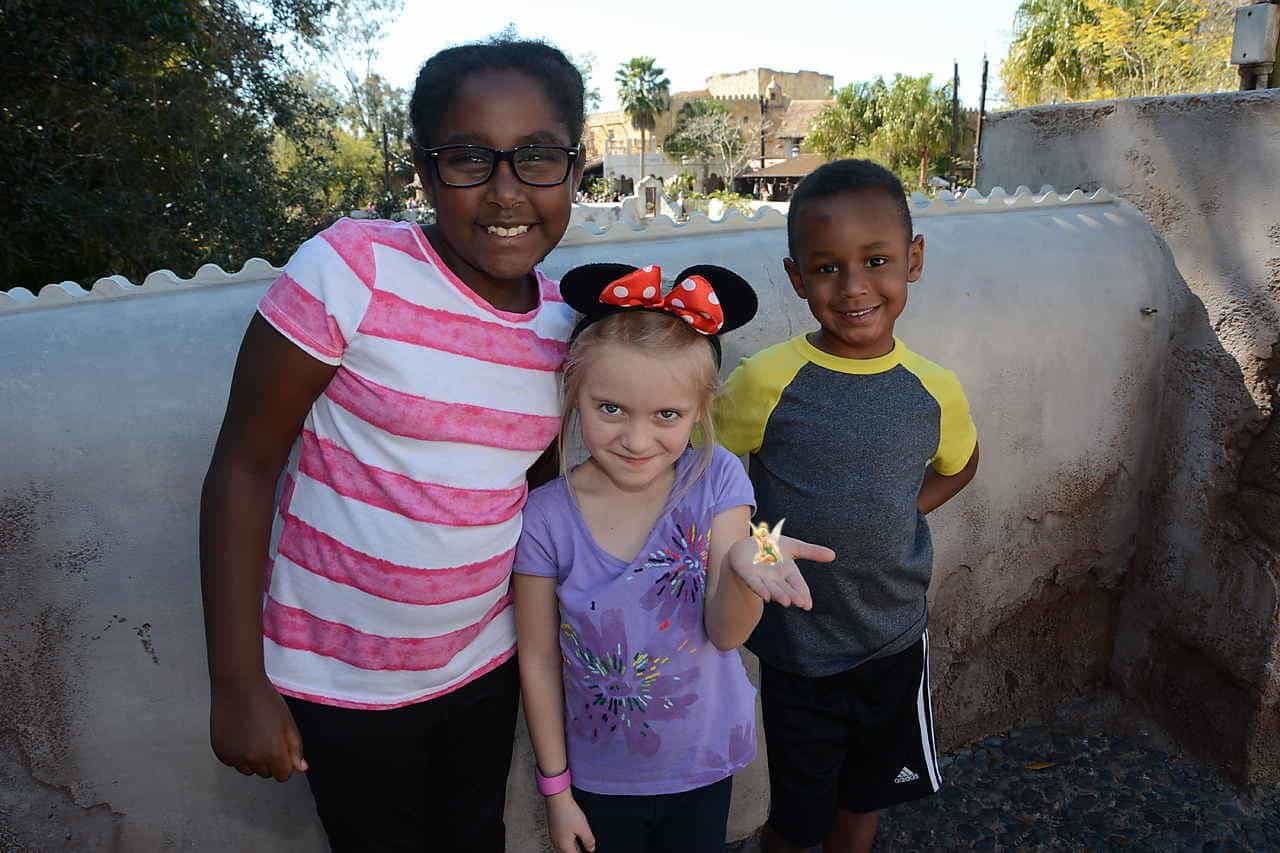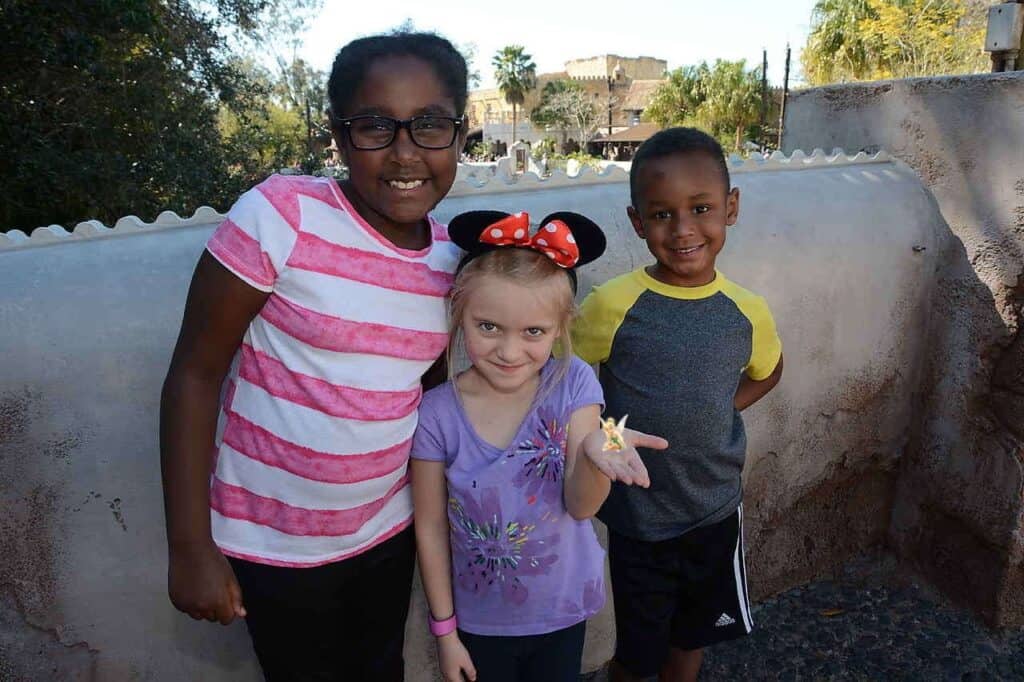 Fun Fact: Most people think that Tink's name is one word (Tinkerbell), but it isn't!
We first met her in Walt Disney's Peter Pan, and since then her character has had a life of its own. Tinker Bell has an entire movie series about her life in Pixie Hollow, and she truly has become one of the most loved Disney characters.
Here are some of our favorite Tinker Bell quotes:
"Yes. Because I'm a tinker. It's who I am. And tinkers fix things."
"Your talent makes you who you are, you should be proud of it."
"You know that place between sleep and awake? That place where you still remember dreaming? That's where I'll always love you… Peter Pan. That's where I'll be waiting."
"That's right, Peter, second star to the right and straight on till morning. Neverland!"
"All it takes is faith, trust, and pixie dust." Probably the most famous quote connected to Tinker Bell…this is actually a Peter Pan quote!
We have a ton more Tinker Bell quotes here!
The Best Lion King Quotes
The Lion King was released in 1994 and tells us the story of Simba. While Simba is the protagonist in this movie, Timon and Pumba are truly the stars of this film! The phrase "Hakuna Matata" is etched into our culture and we love it.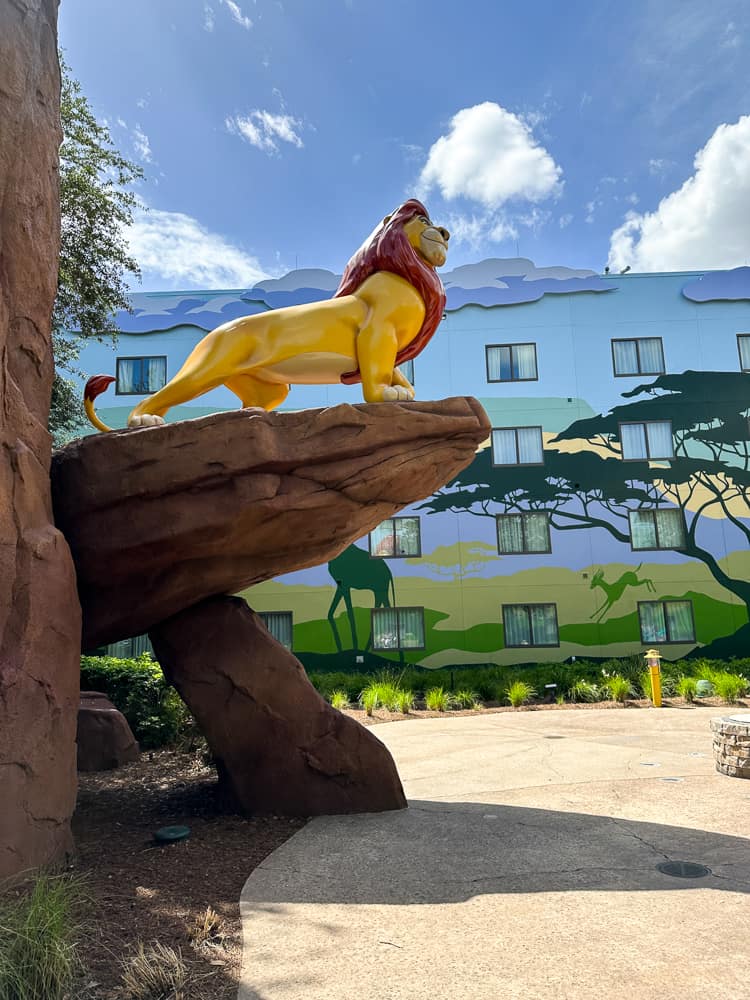 Here are the best Lion King quotes:
"Being brave doesn't mean you go looking for trouble." –Mufasa
Any story worth telling is worth telling twice." – Rafiki
"Danger? Hah! I walk on the wild side. I laugh in the face of danger." – Simba
"What's a motto?" "Nothing, what's the motto with you?" –Simba and Timon
"Repeat after me: Hakuna Matata." – Timon
"Out of the ashes of this tragedy, we shall rise to greet the dawning of a new era." – Scar
Find the rest of the best Lion King quotes here.
The Best Olaf Quotes
Olaf is our favorite snowman from the Frozen movies! Created by Elsa, Olaf provides us with some of the funniest quotes of all the Disney movies.
"Oh look. I've been impaled." – Olaf
"So I'm made of snow, and I'm walking on snow. That's kind of weird." -Olaf
"I like warm hugs." -Olaf
"Glide and pivot. And glide and pivot." -Olaf
For 60 more of the best Olaf quotes, go here!
These quotes are some of our all time favorites from our favorite characters. For more about Disney movies, consider checking out these posts: