Located in the beautiful Disney's Animal Kingdom Lodge, Boma is an amazing buffet that offers breakfast and dinner.
This wonderful restaurant is always on our "must do" when we are at Walt Disney World and for good reason! Boma is ranked by most people to be the very best buffet restaurant in all of Walt Disney World! Because of that, reservations are a must!
Personally Boma Flavors of Africa is one of our favorite restaurants because of the food. If your family has picky eaters and you are worried about them not having an adventurous pallet, fear not! The Boma buffet has many different food offerings (even a kids menu that has mac and cheese and meatballs).
That being said, you may sample delicious authentic African dishes that are simply out of this world.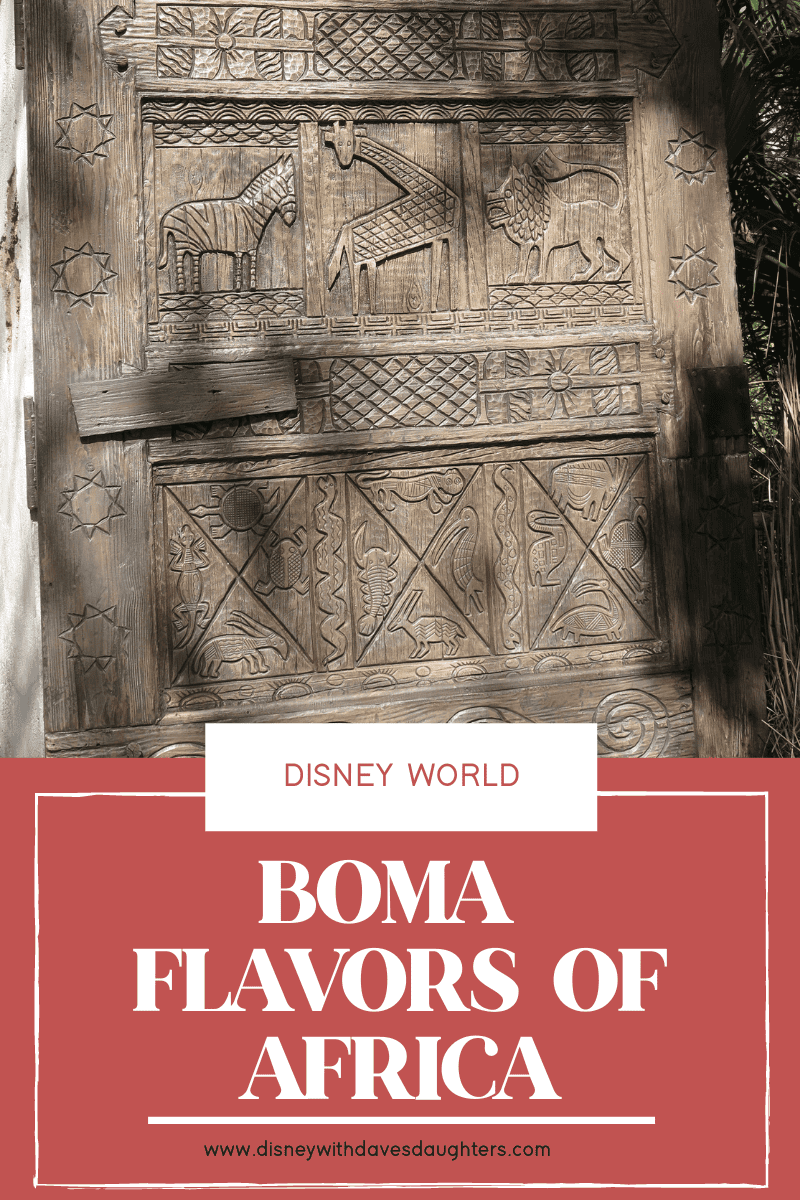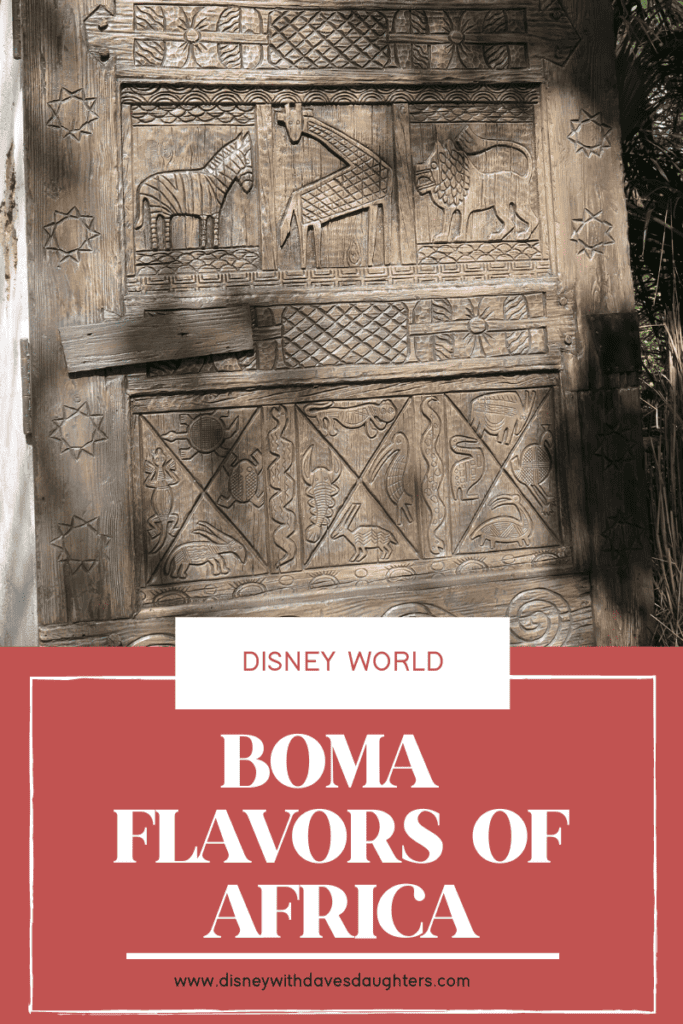 Boma Atmosphere
The setting of Boma is an African marketplace with a thatched roof. Even though you are inside you get the feeling of being at an outdoor market. It has a mix of wood carved chairs and boots that are just beautiful and fit the feel of the restaurant.
You'll be able to see the Jambo House Uzima Pool through all of the greenery right outside the windows. It gives you the feeling that you're outside! Boma has beautiful lanterns and colorful fabric decor to give an outdoor vibe.
The lighting is low and a bit moody. If you're looking for a more romantic spot to eat, this is probably your best option! Lively and casual best describes the atmosphere.
How much does it cost to eat at Boma?
If you are on the Disney Dining Plan you will be happy to know that Boma is only one credit for the meal. If you are not on the dining plan as of this writing the prices are:
Breakfast buffet is served from 7:30am – 11:00am and costs $30.00 for adults. Child $17.00
Dinner buffet is served from 4:30pm – 9:30pm and costs $49.00 for adults. Child $29.00
What is the menu at Boma?
One of our favorite parts about Boma is that this Disney buffet has a mix of African food and traditional American food. There's enough options for even the most picky of eaters but also tons of opportunities for adventurous eaters to try something new! There's vibrant flavors from over 50 African countries to try!
The buffet is set up in five sections which each buffet line has a different menu option. These options are: salads (with toppings like Sag Dahl buttermilk dressing, kalamata olives, cucumber, feta cheese, tomatoes and more), soups (their soups are our favorite!), breads and dips, carved and rotisserie meats, and desserts.
The chefs work in open kitchens and it is fun to watch these amazing folks cook right in front of you. Interaction with the chefs is always a special treat that you can get during Disney trips.
Breakfast Buffet
Here is a sample of the many breakfast entrees at Boma (these may change!):
Made-to-order omelets, pancakes, french toast, bread pudding, hand-carved breakfast ham and turkey, Simba waffles and Mickey waffles, turkey bobotie, sweet plantains, and fresh fruit. Don't forget to try their signature Jungle Juice! It's a combination of passion fruit juice, guava juices, and orange juice.
Boma breakfast is on our list of the best breakfasts in all of Walt Disney World!
Dinner Buffet
Just a sample of the dinner entrees at Boma include (these may change!):
Pap and chakalaka, roasted salmon, durban-style roasted chicken, pork ribs, roasted turkey, pork shoulder, spice-crusted beef sirloin, fufu, spiced sweet potatoes.
Please note, if you have have any food allergies you'll want to let a cast member know. There's many signs saying that there could be cross contamination so you want to make sure you don't eat something you shouldn't.
Boma tips
There are little special things at Boma that are worth mentioning.
1. Get the Coffee
First, If you are a coffee connoisseur (or snob like we are), you will love the French pressed Kenyan Coffee! In fact, come for the coffee, stay for the meal!
2. Arrive Early
Second, because the restaurant is located at Animal Kingdom Lodge, think about arriving an hour before your reservation. This way you can view the animals at the observation decks on this Disney property.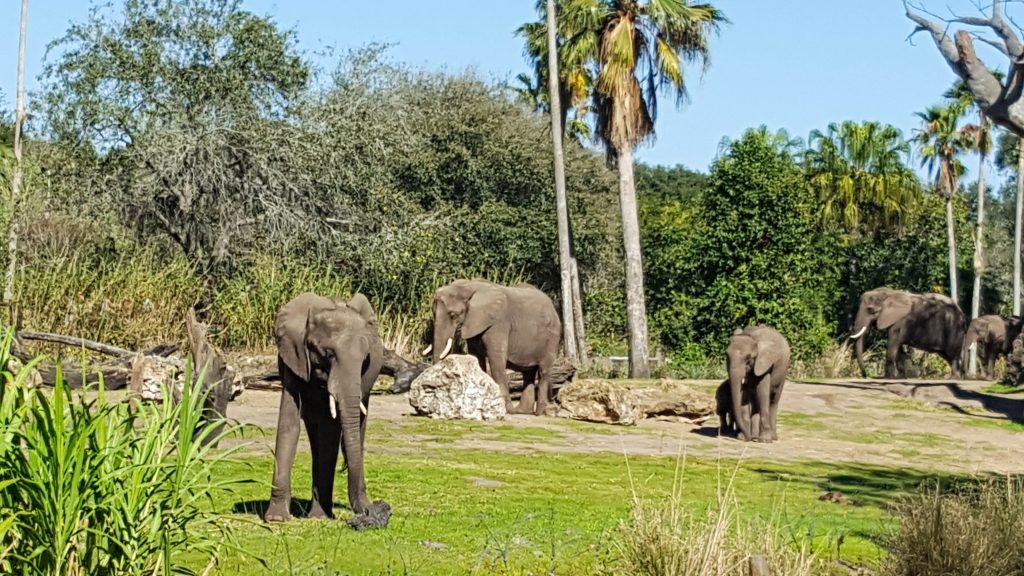 3. Save Room for Dessert!
Third, if the coffee is fantastic (which it is), it will taste even better with one of the unbelievable desserts offered after your meal. One of the favorites is Zebra Domes which are creamy white mousse zebra domes infused with Amarula liqueur and striped with dark chocolate.
Boma's Disney Magic
Dave says….
One final personal note about Boma. Our family had dined at Boma a few years back and after we left, we all commented about how fantastic the butternut squash soup was.
In fact, it became our "battle cry" that how great it was going to be when we go back to Boma and enjoy the butternut squash soup.
Well, we finally got back to Disney World a year later and as we sat down in the restaurant we told the server how excited we were for the soup. He sadly told us that it was not on the menu that evening.
We were devastated, but we quickly told each other we were at Walt Disney World in Boma and all is well!
About halfway through the meal, our server came out with bowls of butternut squash soup for everyone in our family!
I said, "How did you do this?" He said, "I told the manager about how you were looking forward to this soup and she had the chef make up a batch just for you!"
The Disney magic never ends! Thank you Boma and can't wait to get back!
Boma FAQ
1. Where in Disney's Animal Kingdom is Boma located?
Boma's located in Disney's Animal Kingdom Lodge at Disney's Animal Kingdom Resort Area. Head to the lower level of Animal Kingdom Lodge's Jambo House, adjacent to Jiko – The Cooking Place.

Disney's Animal Kingdom is a deluxe level resort. You can find out more about Disney's Deluxe hotels here.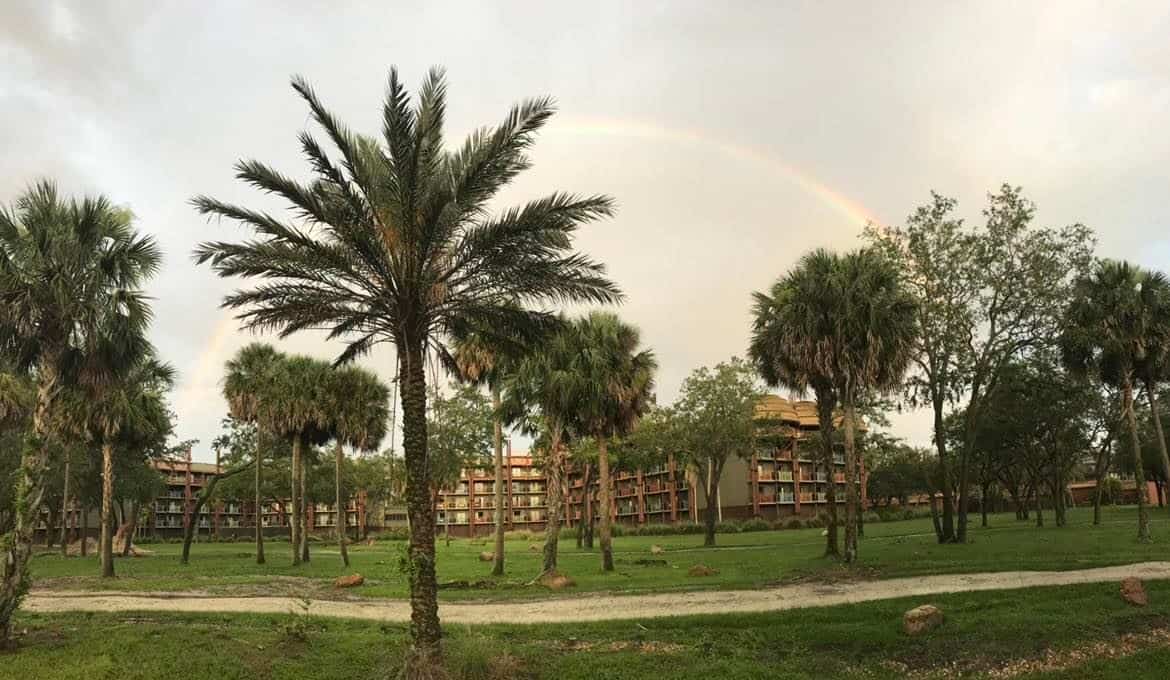 2. Is Boma still a buffet?
Yes, Boma is still a buffet. Keep that in mind when deciding where to eat based on your own comfort levels.
3. How much is dinner at Boma in Disney's Animal Kingdom?
Dinner at Boma costs $49.00 for adults and $29.00 for children.
4. Is Boma a character breakfast?
No, Boma is not an official character breakfast.
Overall, we absolutely love the delicious food found at Boma and highly recommend eating here during your Disney vacation! It's our personal favorite! Just be sure to get advanced dining reservations so you can be sure to experience this bountiful buffet!
If you want character meals, check out Chef Mickey's, located in the Contemporary Hotel. Find out more about it here!