One of the biggest frustrations you may encounter at Walt Disney World is the lines for the attractions. We know you don't enjoy long lines – we don't either! Nobody wants to go on a vacation and spend 4, 5, or even 6 hours of each day standing in a line.
In fact, if we were told "spending hours in line at Disney is just they way it is," we would be leading the charge against going! We have spent too much money to waste all that time standing in line.
The good news is that you DO NOT have spend hours in line during your vacation. With a few tips, tricks, and a little knowledge, you can severely knock out your time standing in lines!
We are living proof to that! It is a rare occasional that we spend any more than 30 minutes waiting in line for an attraction. So without further adue, here are some line buster tips we utilize on our trips.
How to Avoid Long Lines at Walt Disney World
1. Avoid High Attendance Days
Here is one simple truth: large crowds = long lines. Let's repeat this again. If you go to Walt Disney World on a day with large crowds you will have long lines throughout the entire day. This is simple math folks!
Case in point…we LOVE Christmas. All the lights and decorations and special things Disney World does at Christmas is unbelievable. However, you won't catch us anywhere near Walt Disney World during the 2 weeks around Christmas/New Years. Not gonna happen.
We have gone to Disney World in early January and had the enjoyment of seeing the Christmas decorations without the Christmas crowds. Then, one morning we walked down to our hotel lobby and Christmas had disappeared! All the decor had been put away while we were sleeping. It was magical!
Photo Credit Alexis Larcy
We have a crowd calendar for the entire year and a special events calendar which will help you decide when when to go to Disney World. It will clearly help you know when the parks are full and when they are not so full. One quick tip to put in your pocket – avoid any holiday weekend, including 3 day weekends such as Labor Day and Memorial Day.
2. Utilize Genie+
Disney World used to have their FastPass+ system to allow you to skip the lines in the Disney Parks. That has been replaced by Genie+.
Genie+ is a paid service that allows you to select attractions to use the lightning lane – and skip the long standby queue. Genie+ costs $15 per person per day…and this price tag is definitely a turn off for many people, especially if you are on a street budget.
That being said, Genie+ will allow you to skip the long lines of many attractions. The system can be a little confusing. You are allowed to choose an attraction to use a lightning lane pass for starting at 7am. You are then allowed to choose your next attraction EITHER two hours after the park opens, or as soon as you check in to your lighting lane attraction.
Does this sound confusing? That is because it is. We have an entire post breaking it down here. It is really up to you if you want to choose to purchase Genie+….if you do it WILL help you skip some lines.
3. Arrive Early to the Park
We know, you are on vacation and you want to sleep in a bit. However, if you are going to make the lines go away, your beauty sleep will need to wait until after the trip.
(Bonus Tip, we like to build in a day or two after the trip just to get caught up on our sleep and to relax before going back to the real world).
Dave says:
"I can remember getting my 2 daughters and son out of bed early morning on our Disney World vacations. They would whine and complain, 'BUT DAD, WE ARE ON VACATION!' I knew I had to get them up, dressed, and fed so we could be at the bus stop, then on to the park so when the rope dropped we were one of the first in the park.
The payoff came as we could experience 3 larger attractions before the crowds came in. This saved us tons of time, and at the end of the day the kids actually thanked me for getting them up early and avoiding all the lines."
Our recommendation is that you need to get to the park 30 minutes before the listed opening time.
It is not unusual for Disney to drop the rope (open the gates) earlier than the published opening time. Getting to the park 30 minutes ahead of schedule ensures you will be one of the first in the park. And once you are in the park…
4. Do the Popular Attractions First
Here is the hard truth: the more popular attractions will have lines over an hour long by noon! We are unwilling to wait in line that long for an attraction.
After we get to the parks early and the rope drops, we make a mad dash (hand in hand with the bigger grandkids and picking up the smaller ones like a sack of potatoes) to the most popular attractions and do them quickly and then move on to the next one. You do not need a lightning lane pass for these early morning attractions as the lines will be short.
How do you know which attractions are the most popular? You will want to try to hit up any new rides or refurbished rides that have recently reopened.
You will also want to try hit at least one of the attractions that are on the Individual Lightning Lane list. These attractions cost money beyond your Genie+ subscritipon.
Some attractions, such as Peter Pan's Flight, seem to have long wait times no matter what. Spend time on the my Disney Experience app and check wait times of attractions your family wants to do. We have more info on the app below – keep reading!
Disney was smart to spread the popular attractions all around the parks so you can't do them all first thing, but if you combine early morning with the FastPasses for later on you are well on your way to a magical day! Please don't run into the Magic Kingdom and sit down on "It's a Small World"! You can easily hit that one later in the day and I promise there will be very little wait.
5. Use a Touring Plan
There are many resources out there for touring plans of the parks. Our personal favorite is "The Unofficial Guide to Disney World." Most of these touring plans can help you as you navigate through the parks in a way to drastically limit the long lines.
If you stroll down Main Street window shopping for the first hour you arrive, you are shooting yourself in the foot. As you are strolling, the lines are growing! The longer the day goes on, the worse the lines will become.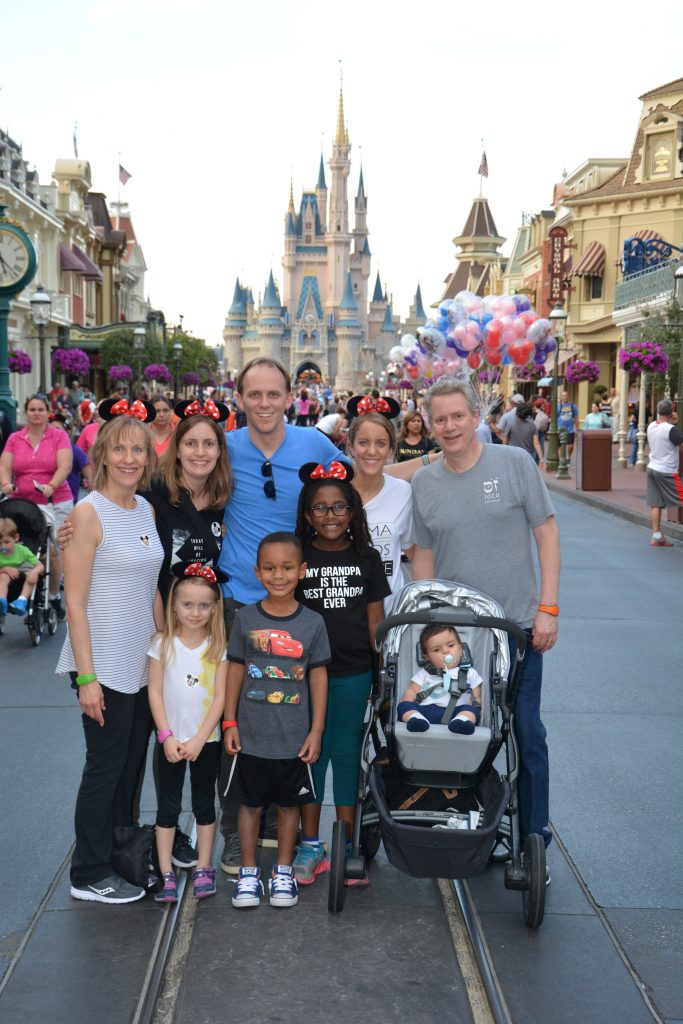 On that note, when you do come to an attraction with two line options, be sure to choose the left side! This is one of 11 tips we have to help save even more time at Disney – you can read the rest here.
For proof that the lines grow throughout the day, just download the My Disney Experience app. You are able to see current wait times for each attraction at all the parks, including lines to meet the characters.
You need to get and use My Disney Experience app on your phone. This will not take the place of a good touring plan, but when you find yourself in times of limbo on where to go next it can really help make that decision. Don't you love technology?
6. Utilize Earth Theme Park Entry
All guests staying at a Walt Disney World Resort have the opportunity to enter all the parks 30 minutes early. This is a huge benefit, and probably one of the main reasons 91% of people choose to stay on site despite the high price tag.
If you are staying at Walt Disney World Deluxe resort you have the opportunity to stay late in the Disney Parks! This is called Extended Evening Theme Park Hours. You will need a reservation for the park in order to utilize the extra hours. Typically only one park per day has Extended Evening Hours. You can see the schedule here.
Photo Credit Alexis Larcy
In the past, Disney has provided additional ways pay money to go in early and stay late. Disney calls this Early Morning Magic for Fantasy Land and Toy Story land. We are waiting to see if Disney will be resuming these extra hours events.
7. Consider Breakfast Dining Reservations
Each park has restaurants that opens for breakfast one hour before the park opens. This seems like a way to get ahead of the crowd but in reality by the time you are done with your breakfast the crowds have started.
On the plus side, you have a good meal to start the day, and there are really few things more magical than walking down an almost empty Main Street! The photo opportunities are priceless. If this sounds appealing to you, be sure to get reservations early as these breakfasts fill up fast.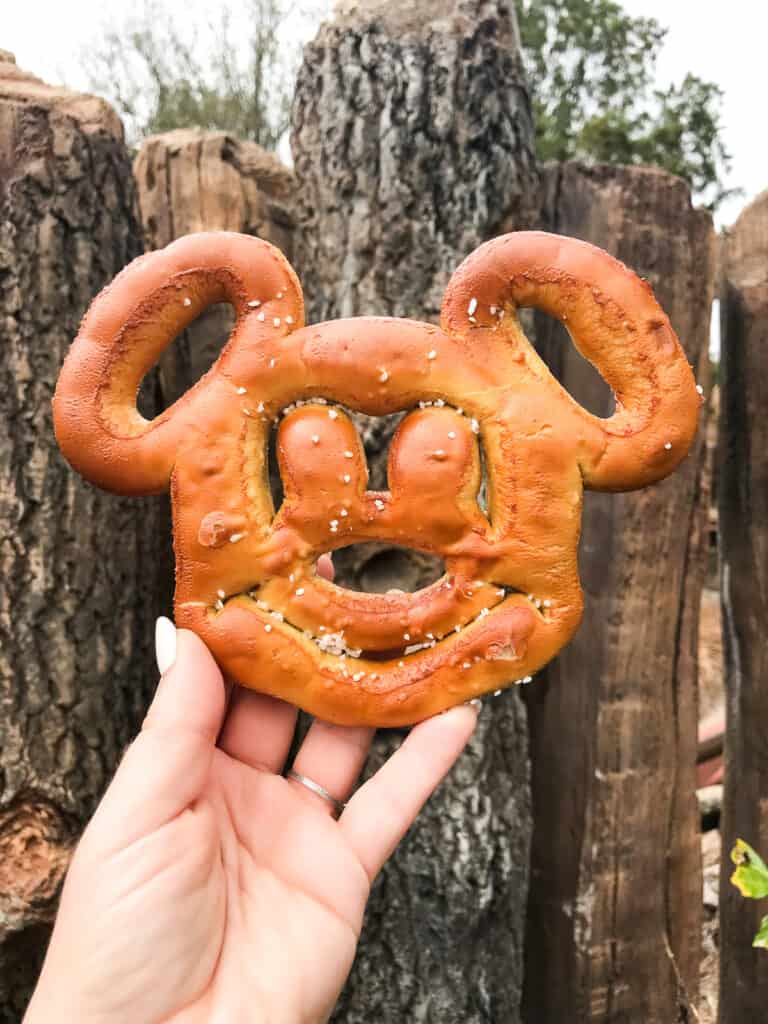 8. Use The Single Rider Lane
If you don't mind being split up, you can enter this line (as a group if you wish) and they will seat you one by one when a seat opens up. If you want to go through a head-lining attraction this could be a good option.
Rider Switch is a good time saver when you have a little one that can't ride on the attraction. One adult waits in line (the single rider line works great!) while the other watches the child. The first adult will be given a return ticket to hand off to the other adult who can zip pass the line and ride without waiting!
With these tips, tricks, and ideas you are well on your way to avoiding long lines at attractions at Disney World! We have another post highlighting 11 ways you can save more time at Disney World.
Final Thoughts
Dave says…
One thing that works for us is having someone be in charge. Allow one person to be "Woody." Woody is in charge of your trip through the parks and everyone needs to do what he/she says. Woody has done the work before hand and has a plan.
Just like in Toy Story, the plan may not be the best but it will be better than trying to make decisions on the fly. This plan works best when everyone is on the same page and Woody is ok with pausing to wave to Bo Peep or Buzz Lightyear if you happen to see them walking by!
Did you know that if an attraction has two lines the left line is almost always shorter? You can find out more tips here!