On a blistering hot summer Florida day there is nothing that beats a water ride when at Disney World. The Disney parks offer many different water attractions, from a simple boat ride to a full fledged soaking so bad you may need a change of clothes!
Whatever your water adventure yearns for, we got you covered here at Disney With Dave's Daughters!
Now before we go any further, we need to tell you we're not covering the Disney water parks. If water slides and a lazy river is your cup of tea, you will definitely want to check out Disney's typhoon Lagoon water park and Disney's Blizzard Beach. You can find out more about them here.
We are focusing this post on Disney attractions in the 4 parks where guest float on a boat or another similar type of water vehicle. These attractions are considered water rides because you are on the water for the duration of the ride. You may or may not get wet on these water rides.
If you are planning on riding some of the "guaranteed to get wet" rides you will want to take into consideration what you will be wearing. If you are bringing rain gear, you may want to consider throwing on your parka before jumping on the ride!
Another idea is to wear your bathing suit under your clothes. Our rain gear guide also gives you the best options for waterproof shoes to wear – nobody likes walking around in squishy sneakers!
Each water ride is listed below. The Soak Factor scale is: 0= dry, 5 = soaked
Magic Kingdom Water Rides
Casey Jr. Splash 'n' Soak Zone
Soak factor: 5
Located: Fantasyland, Storybook Circus area
Ok, we lied on our first attraction. We said they will all have a boat of some type and this one does not. (Sorry, we promise all the rest do have a boat). Casey Jr. is a run around children's water play area taken from the 1941 movie Dumbo.
If you feel like your children will want to play here, our suggestion is pack a swim suit in your park bag to have them change into. It's too tempting and they will get wet. Actually it might be too tempting for the adults in your crew too.
Splash Mountain
Soak Factor: 4 (hit or miss)
Located: Frontierland
**Splash Mountain is currently being transformed into Tiana's Bayou Adventure, a Princess and the Frog-themed attraction.
With that being said, we imagine it's going to be a similar ride so here's the synopsis of how the ride is curently! Splash Mountain is a log flume ride that has been one of the most popular water rides since its beginnings. There are some teaser small drops but the big splash is the final huge drop where most of the water damage occurs.
Some interesting things to consider. Disney actually shoots water from hidden sprinklers when you hit the big drop so it produces even more of a chance of getting wet. If you sit in the first row, you will get the most wet, second being the last rows.
If you want to stay the driest, try and get the middle seats but even with that, there are no guarantees of how dry you will stay.
Disney has announced that Splash Mountain will be re-themed to the Princess and the Frog in the future. When that happens, the ride will be closed for a time.
Jungle Cruise
Soak Factor: 2
Located: Adventureland
Jungle Cruise is a boat ride through the jungles of the world. The boat captains are hilarious (depending on your humor style) commentators as you weave your way around the river.
9 times out of 10 you will make it back to port no wetter than when you left but there are a few spots that have the potential of getting you a bit wet, mostly a spray. Kids of all ages will like this Disney classic attraction. Sit back and enjoy the ride.
Pirates of the Caribbean
Soak Factor: 2
Located: Adventureland
Pirates of the Caribbean is another very popular boat ride taking guests through a dark adventure of when pirates ruled the Caribbean. Though this ride has lots of water involved, most of it stays away from you, however, there is the potential of getting a bit wet from a drop near the beginning of the ride.
If you are sitting near the front of the pirate ship, you will experience the greatest potential of getting a bit wet but nothing that will make you drenched. This is a classic Disney ride that should not be missed!
It's a Small World
Soak Factor: 0
Located: Fantasyland
On It's a Small World, there is no worry at all of getting wet unless you get so sick of the song near the end of the ride that you jump out of the boat into the water and walk to the exit. (just kidding). This is an iconic ride that is gentle and has no drops or splashes.
Liberty Square Riverboat
Soak Factor: 0
Located: Liberty Square
Beautiful huge old Riverboat that takes you on a 17 minute cruise around Tom Sawyer Island. Relaxing and slow to give you a bit of rest from the hectic Disney World day. You have no chance of getting wet on this gentle boat ride! If you have small kids, be sure to check this attraction out!
Epcot Water Rides
Frozen Ever After
Soak Factor: 2
Located: Norway Pavilion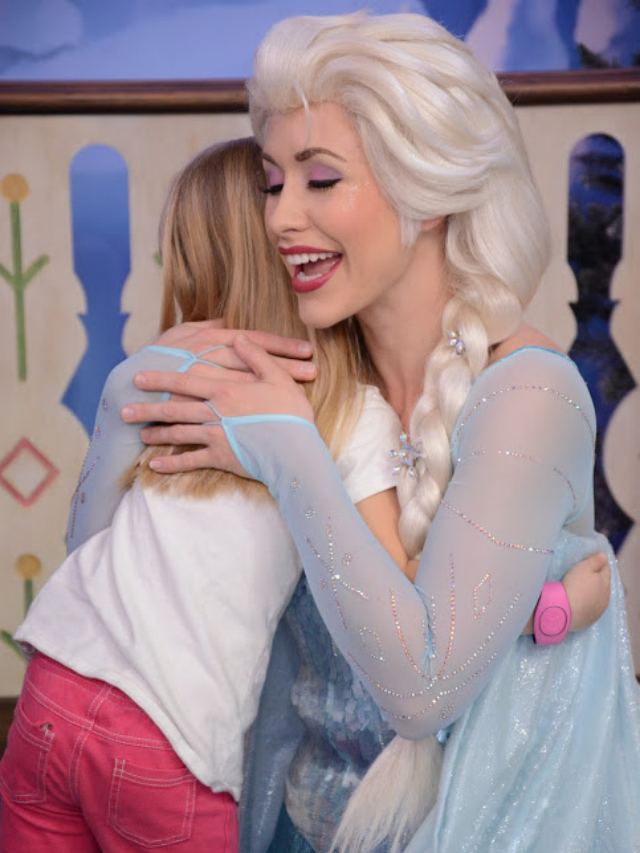 This water ride will take you through Frozen, the Disney hit movie. Through it is fairly tame ride, there are a couple of drops that will give you the possibility of getting wet.
Once again, it depends on where you are seated, with the front row passengers getting the biggest chance.
This attraction can have very long lines, so be sure to check out our tips for avoiding lines here.
Photo Credit Alexis Larcy
Gran Fiesta Tour Starring the Three Caballeros
Soak Factor: 0
Located: Mexico Pavilion in EPCOT
Gran Fiesta Tour is a calm, fun easy going ride where there is no chance of getting wet. This ride is perfect for families of all ages – there is no height restriction! This ride is inspired by the movie "The Three Caballeros" which was released in 1944.
Living with the Land
Soak Factor: 0
Located: The Land Pavilion
An educational slow boat ride that is peaceful and relaxing. You will discover the history of farming and see a huge variety of plants grown in greenhouses. The only chance of getting wet is if it rains.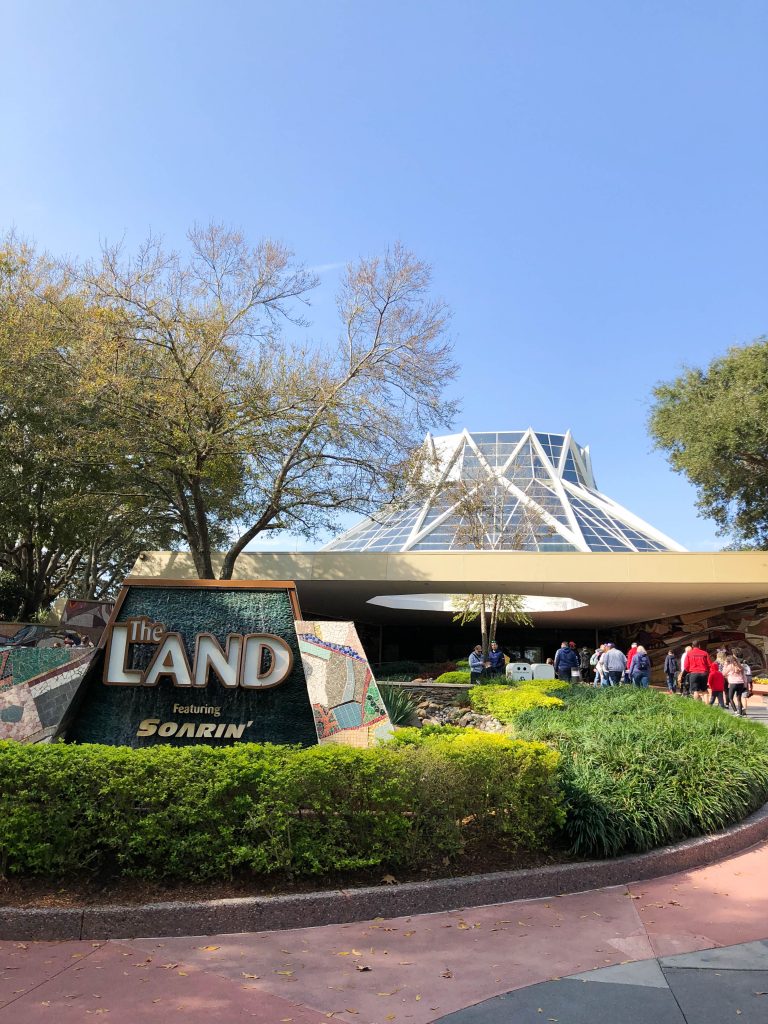 Animal Kingdom's Water Rides
Kali River Rapids
Soak Factor: 5
Located: Asia section
Kali Rapids is the big kohuna of what it means to get wet on an attraction. You will get wet on this ride. No, you will get soaked! This is going down a rapids in a circular boat that even if you are not in the direct vicinity of the drenching, it will still soak you.
If you are going on this attraction and it is the least bit cold out, you will be miserable if you don't bring something to change out of.
Na'vi River Journey
Soak Factor: 0
Located: Pandora
No worries of getting wet on this easy going peaceful boat ride. This is a beautiful night ride that takes you through the Pandora forest with all the bioluminescence and forest creature sounds.
Disney's Hollywood Studios Water Rides
Guess what? Right now there are no water rides in Hollywood Studios!
Disney Attractions that are not water rides but have some element of water in them
Big Thunder Mountain Railroad – Magic Kingdom
Photo Credit Alexis Larcy
This run away railroad ride has some mist that can spray on you but not to worry, it will never get you very wet. Most of the time, it's a welcome relief on a hot Florida day. This attraction tends to have long lines.
The Magic Carpets of Aladdin – Magic Kingdom
On this spin ride, there will be a gold camel that periodically spits out water and you may happen to be in it's path. It is completely by chance if you get a splash.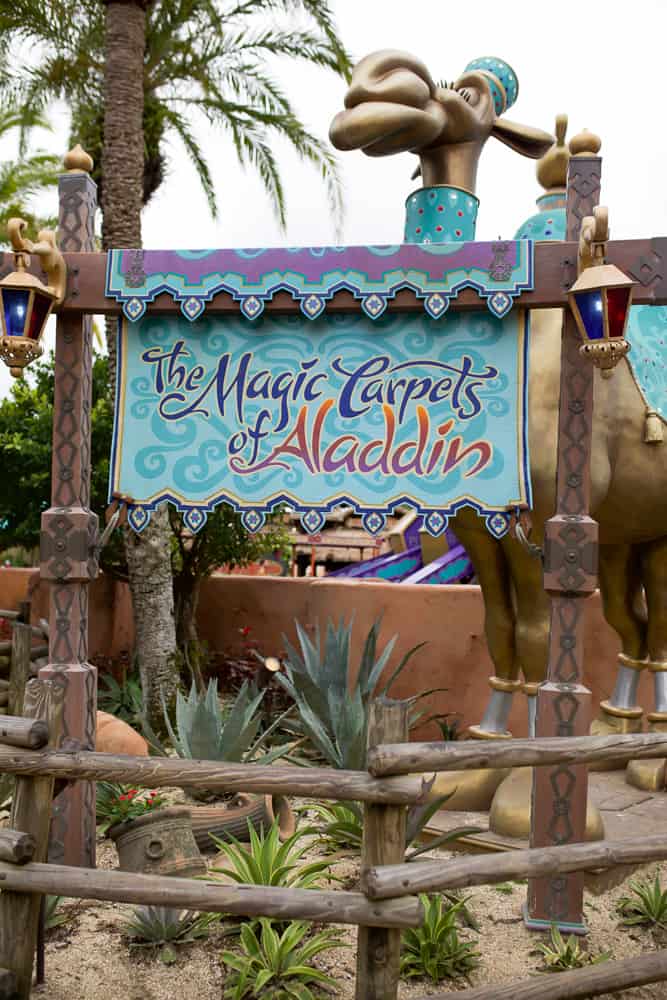 Muppet Vision 3D – Hollywood Studios
How in the world can you get wet in a theater room watching a 3D movie? Well, it's Disney and they are creative in this way. Don't worry, it's not a drenching but Old Fozzie Bear can do some magic in this show! Be prepared!
Avatar Flight of Passage – Animal Kingdom
If you haven't been on this new ride yet, it is similar to Soar. There is a point in the ride where you are flying through water and you will feel it on your face. Really cool effect!
Overall, Disney is not known for rides that will get you wet in the four main theme parks. That can be either a pro or a con depending upon your personality and preferences. Disney World water parks are a great option to add into your iternerary if you are looking for more swimming!
At Typhoon Lagoon and Blizzard Beach you will find Summit Plummet, a Downhill Double Dipper, and the top of Mount Gushmore. We definitely recommend considering the water parks if you are headed to Disney World in the summer to help escape the Florida heat!