The Movie Star Cats of Disney
"It all started with a Mouse" is the famous Walt Disney saying, but before Mickey Mouse there was a rabbit: Oswald the Rabbit. Did you know that even before Oswald, there was actually a cat?
Walt created a cat named Julius for the Alice Comedies – an animated series created by Disney in the 1920s. Since Julius the Cat, Walt and the folks at the Walt Disney company have brought us many many different Disney cats in all the wonderful Disney movies over the years.
We will break down some of the more popular Disney Cats in this post.
The 33 Disney Cats You Need to Know
Let's get started with the 33 most notable cats every Disney fan needs to know!
1., 2., 3. The Aristocats Cats (Toulouse, Marie and Berlioz)
Let's start with the movie with the most cats! The film premiered in 1970 and starred Duchess, an elegant cat with 3 kittens named Toulouse, Marie and Berlioz.
Next we have Thomas O'Malley who is a feral cat who is like a step-father to the kittens while falling in love with Duchess. Also in the movie are Scat Cat, a trumpet playing leader of the jazz playing alley cats including Shun Gon, Hit Cat, Peppo and Billy Boss.
4. Winnie The Pooh – Tigger
Yes, Tigger is a tiger, which makes him a cat! Winnie the Pooh's lovable bouncing tiger is always around for happiness and joy.
Outgoing with mountains of energy, Tigger truly lives in the moment which is inspiring for children. No wonder is such a favorite!
5. & 6. Pinocchio – Figaro & Honest John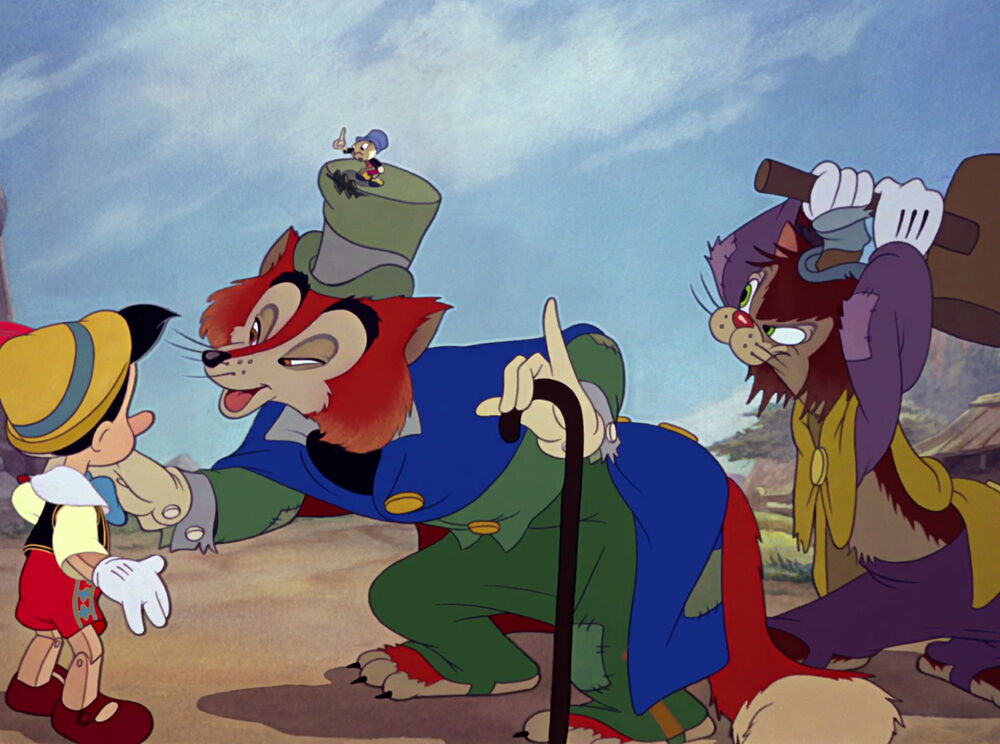 Of all the full-length animated films the Disney made, Figaro was the very first cat. He is in the 1940's movie Pinocchio. Interestingly enough, Figaro was also Minnie Mouse's cat. He definitely gets around.
Speaking of Pinocchio, there is another new cat in the movie that plays the antagonist with his partner, Honest John. His name is Gideon and let's just say he's a pretty bad guy!
7. Cinderella – Lucifer
Another classic Disney film that had a cat was Cinderella, made in 1950. The evil step mother, Lady Armaine, had a plump cat named Lucifer. Though he never speaks in the movie, Lucifer shows his mean side quite well.
Fun fact about the cat Lucifer: he is the only animal in the entire movie that is against Cinderella and not rooting for her.
(Check out some of everyone's favorite Cinderella quotes here!)
You can find out more about Cinderella, and the rest of the Disney princesses, here!
8. Oliver & Company – Oliver
The 1988 movie Oliver & Company gave us Oliver the cat. He is a shy kitten living on the streets in New York city befriending a dog named Dodger. He has quite an adventure before finally finding his way out of the streets.
9. & 10. Alice in Wonderland – Dinah and the Cheshire Cat
Alice in Wonderland – Dinah and the Cheshire Cat
Dinah is Alice's pet kitten in Alice In Wonderland, brought to us in 1951. She didn't have much of a role after Alice falls down the rabbit hole and we don't see her again until the end.
She is, however, a notable cat in the Disney franchise! The Cheshire Cat is who we meet when Alice falls down the rabbit hole in Alice In Wonderland.
This talking, big grinned, mischievous feline pops in and out during the movie. He is mostly known for his mischievous grin and his image is immediately associated with Alice in Wonderland.
11. Bolt – Mittens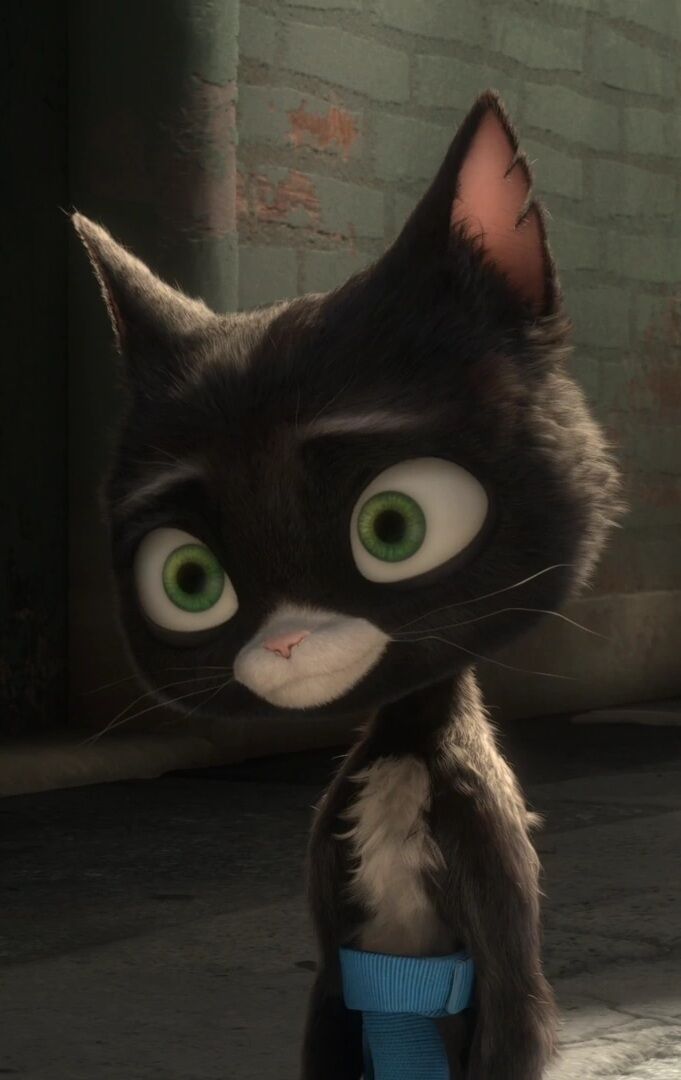 Mittens come to us in the movie Bolt from 2008. Mittens started out as a family cat who got abandoned by her family. She is now a street cat living in New York City who is strong, independent and the complete opposite of cute and cuddly.
He meets up with a "superhero" pup named Bolt and the adventure begins! Mittens appears to be a tuxedo cat and she has a great New York accent.
12. Jungle Book – Bagheera
The 1967 movie Jungle Book brings us lovable jungle cats! The big hero cat in this movie is named Bagheera. Bagheera is a blank panther who is the protector and caretaker of the "man cub," Mowgli.
Bagheera is wise, intelligent and level headed and is a great opposite of Baloo, the goofy, fun loving bear.
13. The Rescuers – Rufus
From the movie The Rescuers, Rufus is an older cat in an orphange who is gruff but lovable. He is friends with Penny, a girl at the orphanage.
He has no interest at all in mice; but he actually befriends and helps Bernard and Bianca, two mice who are searching for clues to find Penny.
14. 101 Dalmations – Sergeant Tibbs
Another favorite movie is 101 Dalmations! Obviously 101 Dalmatians was all about…..Dalmatian dogs, but there is wonderful cat in it named Sergent Tibbs.
Sgt Tibbs is a friend of Pongo and Perdita. He courageously searches for the missing puppies.
15. The Great Mouse Detective – Felicia
The 1986 film, The Great Mouse Detective features a spoiled, overweight cat named Felicia. She is a typical cat when it comes to mice. She wants to catch them and eat them.
Felicia belongs to Professor Ratigan, the head of a mouse crime organization. Ratigan is able to summon Felicia with a bell, and Felicia eats any mice who are causing Ratigan problems!
16. & 17. Lady and the Tramp – Is and Am

Lady and the Tramp, 1955 gave us the Siamese twins Si and Am. Can you say naughty? They are owned by Aunt Sarah and are often carried around in a picnic basket.
These two cats are horrible mischief makers but they are most noted for the song you probably have in your head right now…."We are Siamese If you Please".
18., 19., 20., 21. & 22. The Lion King – Scar, Mufasa, Sarabi, Nala, and Simba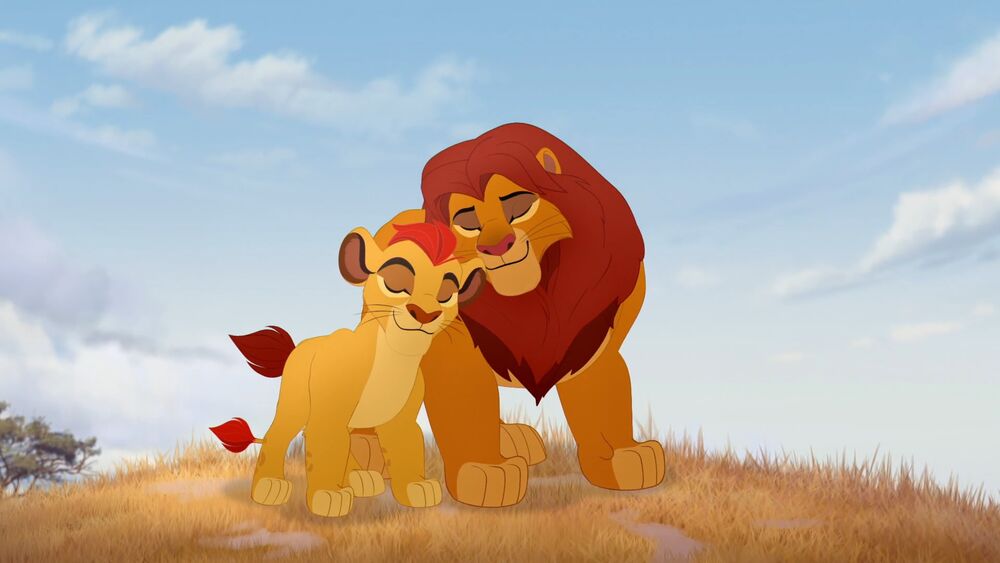 Scar, Mufasa, Nala and Simba are all part of the wonderful 1994 film, The Lion King. These Disney characters are some of the most notable cats!
Scar and Mufasa are brothers – Mufasa is married to Sarabi and is the king of the Pride Lands. Simba is Mufasa's son. Nala is Simba's best friend, and she assists Simba in taking back the pride from Scar after the death of Mufasa.
Simba, of course is the star and most loved!
*Head here for the best Lion King quotes!
23. Tarzan – Sabor
Another jungle cat, this time from the movie, Tarzan in 1999! In Tarzan we have the leopard named Sabor. Sabor is a cruel cat who killed both of Tarzan's parents and is known throughout the jungle as a vicious fighter.
24. Zootopia – Mayor Leodore Lionheart
In 2016 Zootopia brought us Mayor Lionheart who is the Mayor of the kingdom of Zootopia. They mayor noble and inspiring even if he loosens his reigns at times. As his name suggests, the mayor is a lion!
25. & 26. Robin Hood – King Richard and Prince John
The 1973 animated film Robin Hood brought us two brothers, King Richard and his little brother Prince John. Both are lions and that is where the similarities end.
Prince John is a coward and a crybaby and has taken over the throne from his brother. Prince John doesn't care about the people and rules cruelly. King Richard is a good king, kind, and forgiving.
27. Aladdin – Raja
Raja is Jasmine's pet tiger in the 1992 movie Aladdin. If you have any ill regard toward Jasmine, Raja will not be your best friend. He is totally devoted to her and is her protector.
28. Hercules – Snowball
Snowball was not a big character but was in the 1997 animated film, Hercules.
29. That Darn Cat – DC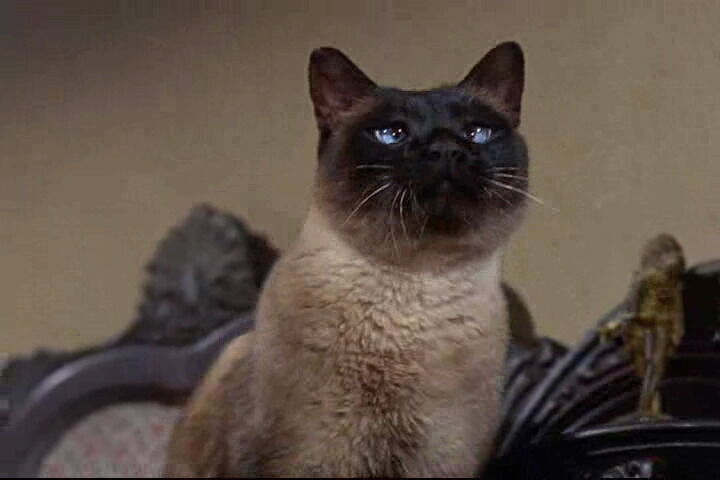 Our first non animated cat is from the 1965 movie, That Darn Cat. His mischief behavior actually makes him a hero in the end.
30. The Cat From Outer Space – Jake
The 1978 film, The Cat From Outer Space, introduces us to an Alien named Zunar-J-5/9 Doric-4-7 or Jake for short! Jake arrives from outer space when a flying saucer crashes on earth.
31. The Three Lives of Thomasina
Thomasina is a lovable cat who stars in the Three Lives of Thomasina movie from 1963. This is a classic Walt Disney early motion picture that was non animated.
32. Homeward Bound – Sassy
This 1993 family adventure film centered around 2 dogs and a Himalyan cat named Sassy. When they think their owners left them for good, the trio set out on a harrowing adventure to get back to them.
33. The Chronicles of Narnia film series – Aslan
Last but not least of the Disney is comes from the Chronicles of Narnia comes the great lion, King Aslan! Aslan is the hero of the Chronicles of Narnia – The Lion, The Witch, and The Wardrobe, Prince Caspian, and The Voyage of the Dawn Treader.
That sums it up! Disney cats are throughout all of the Disney movies – beginning with the classics and right up to today. Start noticing everyone's favorite Disney cats in Disney movies – you might be surprised at who you find!
You can find almost all of these cat movies on Disney Plus – you can check out our favorite films here!
Looking for more fun Disney trivia? Did you know that there is actually a hotel room in Cinderella's castle in Disney World? Check out these 20 secrets about Cinderella's Castle!