If you have been using our planning timeline and are on track for your trip, congratulations, you are on your way to a fantastic vacation! As vitally important as your planning is, you can never be overly prepared for Disney World.
There are several things outside the basics of hotel reservations, tickets, and Genie+ that you need to think about before you get on that airplane. We have made a list of seven things to make sure you consider before you start your vacation. These things can help keep your Disney Vacation magical!
7 Things You Need to Know Before Your Disney World Vacation
1. Bring an extra cell phone charger.
You will be on your phone a lot with Genie+ the Disney App, taking photos, posting on Instagram, and many other things! If your battery dies quickly with lots of use, packing a cell phone charger can really save the day in the afternoon.
You would rather have one with you and not need it rather than the other way around – because if your phone dies at 5:00 you are going to wish you had that charger. We have our favorites listed here.
2. Be prepared for rides that may cause motion sickness.
Some of the attractions can really affect people who are susceptible to motion sickness. Nobody wants to get sick at Disney World! It can really mess up your day when someone gets sick on a ride and needs to leave the park.
If someone in your party is prone to motion sickness make sure to research which rides are known to exacerbate their condition. Think through alternative attractions for this part of your group. Consider bringing Dramamine or some other form of medication for motion sickness.
3. Ride sharing can save you time.
Disney has great free transportation, however, it can be slow. If you overslept and need to get to the rope drop early or if you are running late to your dinner reservation at a different resort, consider using Uber, Lyft or Disney's own Minnie Vans. These transportation services will get you where you need to be quicker than Disney's bus system.
We have used ride sharing to get to our dining reservations at different resorts as it saves us time and is worth the cost. Be sure to check both Uber and Lyft as sometimes one is much cheaper than the other, and sometimes one is much quicker!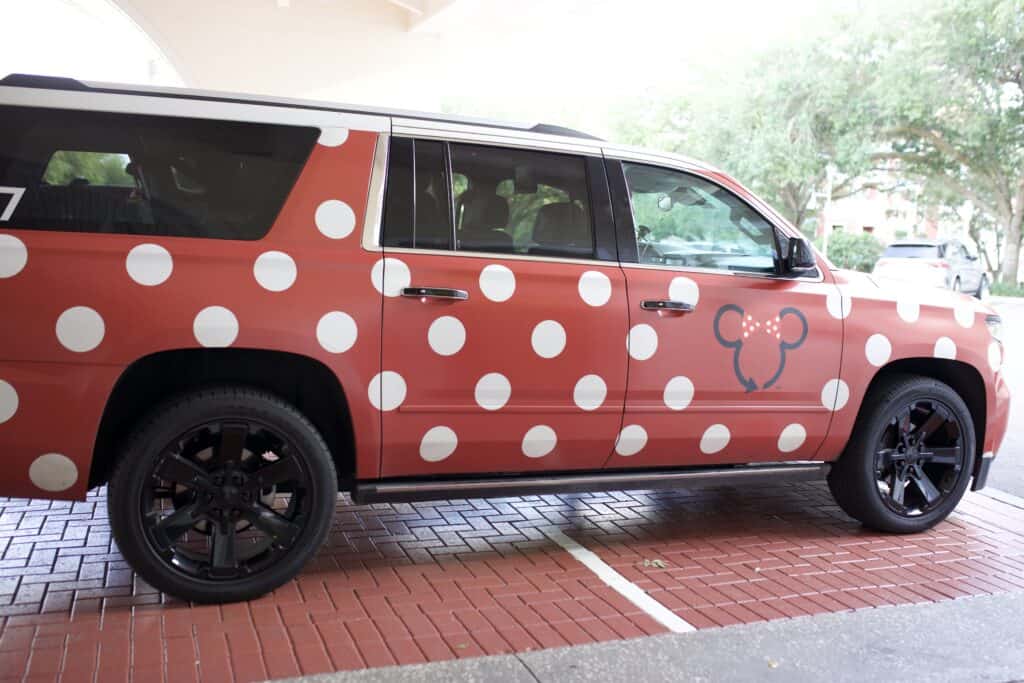 Be sure to have this information handy before your vacation. You don't want to waste precious time looking up phone numbers or downloading apps when you are already running late!
4. Be prepared for the weather
The boy scout motto (and Scar's theme song) is be prepared. You should be prepared for anything at Disney World so you don't lose a day. It will most likely be very hot – especially if you are going in the summer months – but it could also rain every afternoon due to the tropical climate.
Bring lightweight, inexpensive dollar store ponchos from home and stick them in your backpack. These can also come in handy on Splash Mountain and other attractions you may get wet on. All of our favorite rain gear is listed here.
5. Know which rides are scary.
Just like motion sickness can derail a day quickly, a child exposed to a very scary attraction can cause a severe meltdown. Read up on the attractions before you go. Check out YouTube for videos of what the attractions are like. Find out if something is too scary and should be avoided.
You can also prepare your child in advance by talking to him about what he will see on the attraction. Some of the staple attractions that are a tad scary that you can usually prepare your child for are: Pirates of the Caribbean, Haunted Mansion and It's Tough To be a Bug. Of course, you know your child best. Use your best judgment. To give you a hand, we have a tips for bringing a toddler to Walt Disney World here.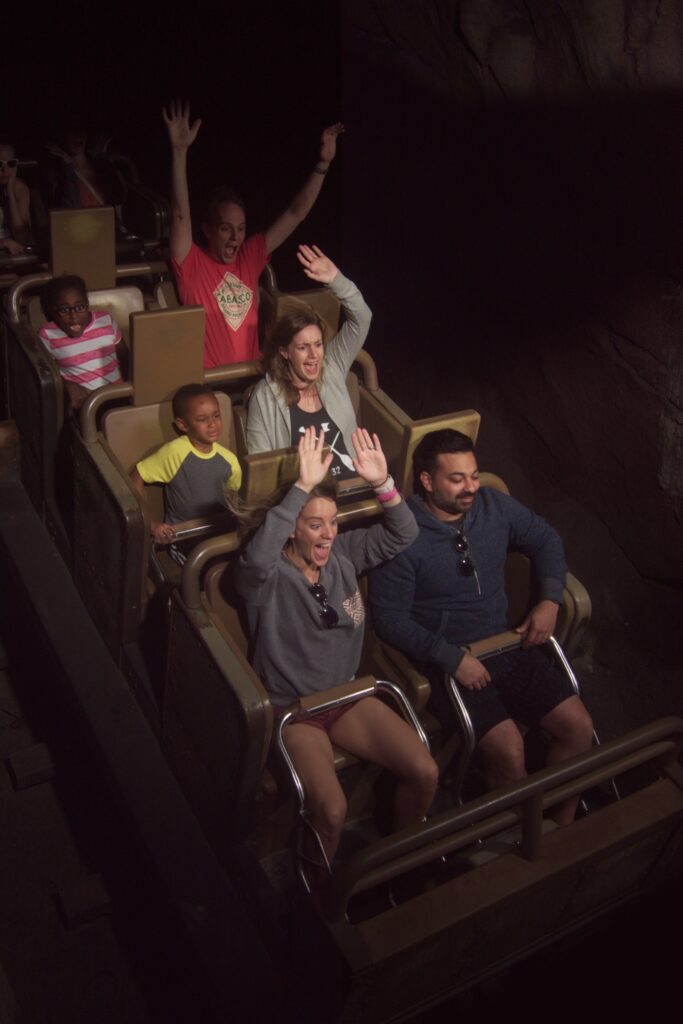 6. Know what you can't bring in the park.
Please know what you can and can't bring into the Disney Parks so you aren't turned away at the gate after all your work. Most things, like weapons, are obvious but maybe not so obvious are: selfie sticks, alcohol of any kind, any kind of suitcase or wagon that you pull from behind, extra large strollers, remote control toys (including drones), skateboards and inline skates.
You can find a full list of prohibited items here. If in doubt, make a call to Disney BEFORE you go.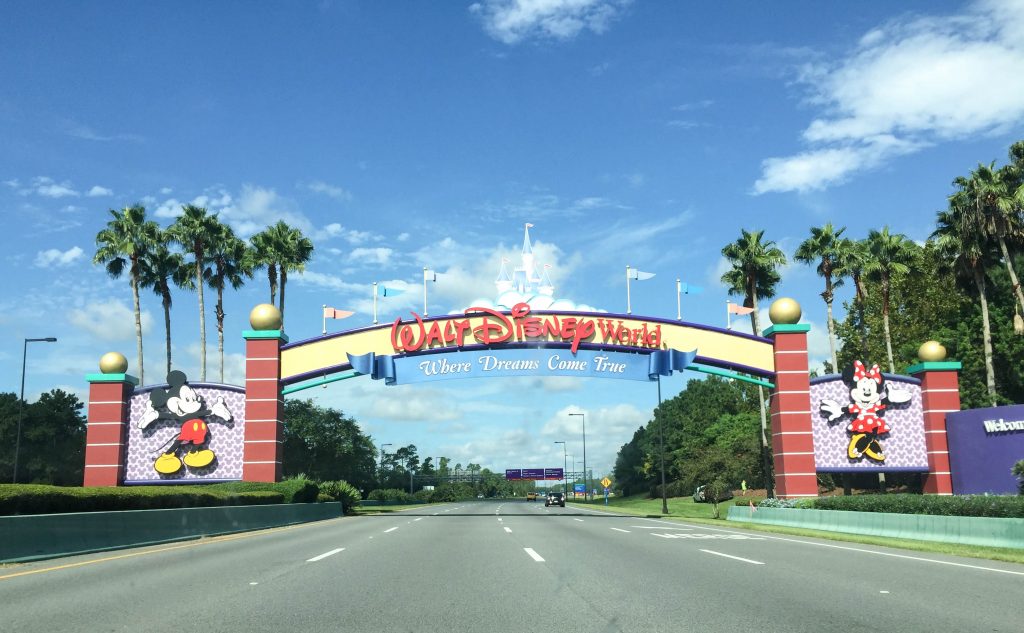 7. Know that the unexpected will happen.
All your wonderful planning will make things go smoothly, however, there will be mishaps in each of your days. Know this in advance so you can roll with the punches. It might be as simple trying to get to your Genie+ reservation and all of a sudden Kevin comes around the corner and your kids need to stop and watch him for 5 minutes.
The mishap might be a bit more stressful…your favorite Disney attraction is not in operation because it's being refurbished. No one enjoys it when a plan falls apart. This is when you need to take a deep breath and realize where you are and allow nothing to take the joy away.
We hope these tips help you have the most magical time at Disney World! Be sure to swing over to check out 7 things to NOT do before your Disney Vacation, and 41 hidden things to do that you may not know about!