Planning on going to Disney World with toddlers? There are many things that you should know before you head to the happiest place on Earth with your toddler!
Taking your children to Disney World is something you may have dreamed about since your little one was born.
One common question is: Is my child too young for a Disney Vacation? You absolutely can bring your toddler or preschooler to Disney World and have a great time!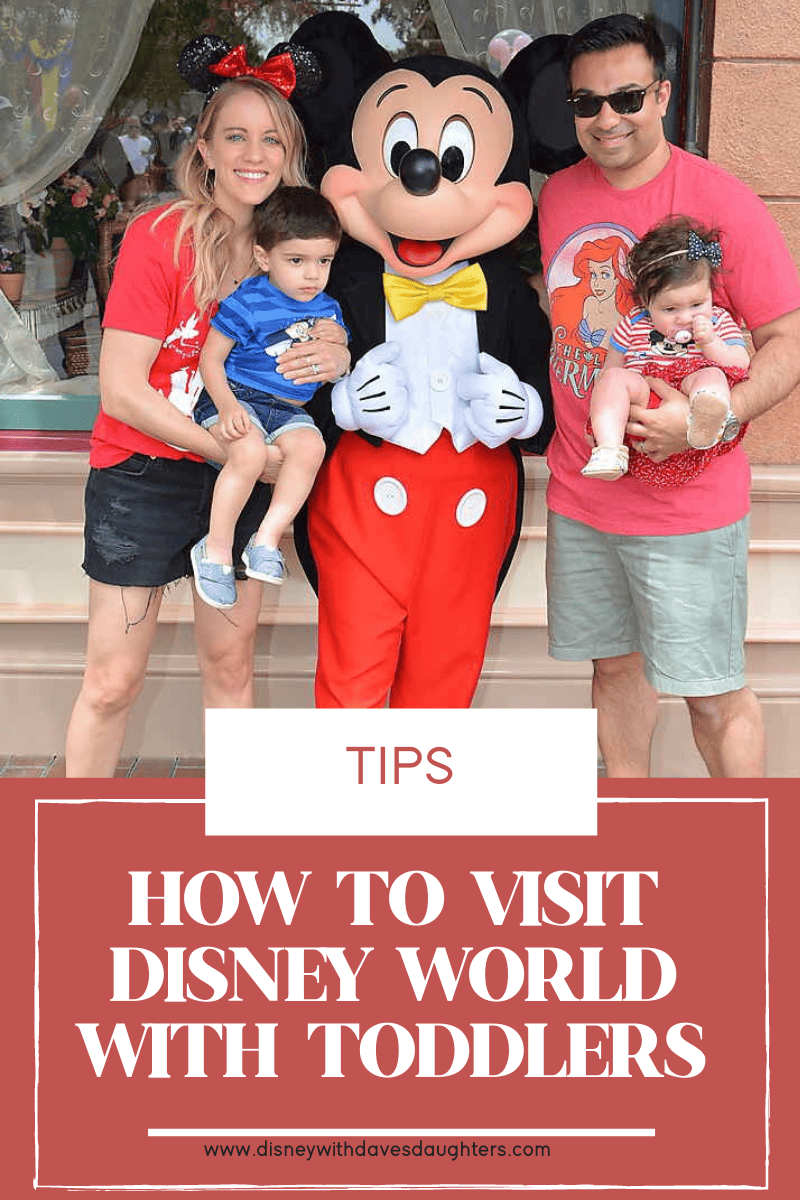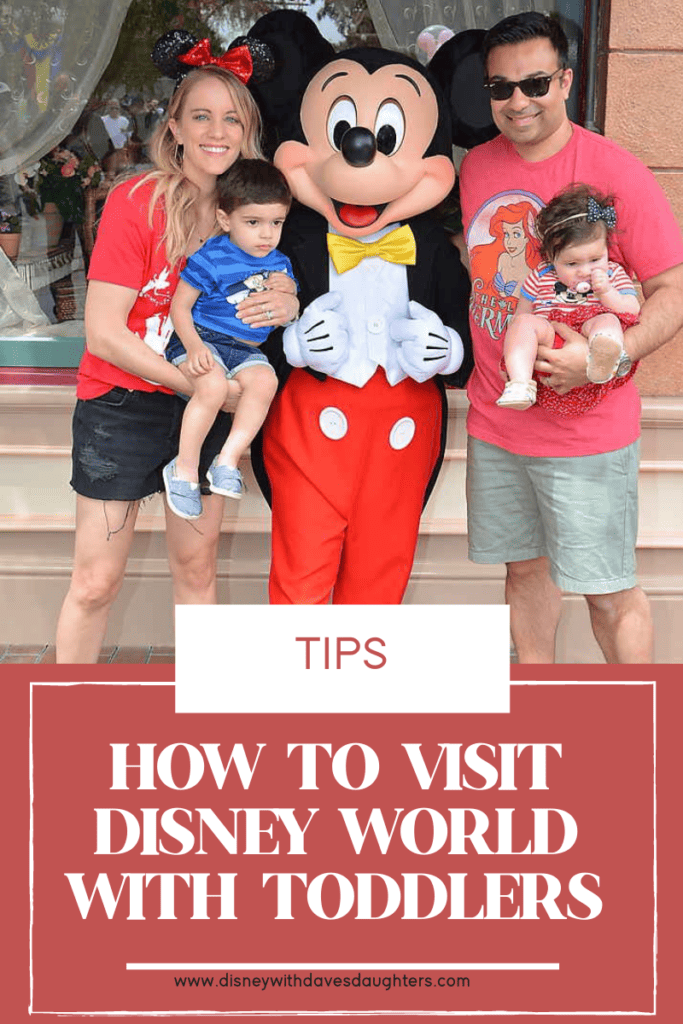 In fact, according to our survey, almost 25% of families who go to Walt Disney World are bringing a toddler with them.
If you are heading to Disney World with your toddler, there are some things you really need to consider before setting foot in the Land of Mickey Mouse.
Does My Toddler Need a Ticket to Go To Disney World?
All children ages three and up need a valid ticket with a park reservation to enter a Disney park. You can find out more details here.
Which Disney Park is Best For Toddlers?
Magic Kingdom is the best Disney park for toddlers. If possible, we recommend spending two days at the Magic Kingdom with your small children.
Is Animal Kingdom a Good Park For Toddlers?
Yes, Animal Kingdom is a great park for toddlers! It is animal focused, a slower paced park, and has some massive perks that little kids and their families will love.
Tips For Visiting The Disney Parks With Toddlers
It is important that you know how to visit each of the parks. You cannot do Magic Kingdom the same as Animal Kingdom. We have a run down of how to visit the parks with toddlers and preschoolers here.
These posts will guide you through the best rides for toddlers in each park and tips and tricks that are specific to the park itself.
What Disney Rides Will My Toddler Like?
There are a ton of rides that your toddler will enjoy! Each park has many attractions for small children and their parents. All of our favorite rides for toddlers are listed here.
Know Height Requirements for Attractions
It's a good idea to figure out what attractions your child can go on before you get to the parks so there is no disappointments!
There are plenty of attractions that have no height requirement so don't worry about not having things to do. Feel free to use our Disney World height chart for reference:
Disney has a fantastic system called Rider Switch. You really need to be aware of this Disney system and utilize it. This is one of our best tips for traveling to Disney with younger kids.
If the entire family wants to go on a ride but one person is too short to go on it, use rider switch!
The non-rider (in this case, the toddler) can stay with one adult while another adult rides the ride. Then, when the adult who just rode the ride is finished, you swap places and the person who was with the non-rider can now ride the ride while the one who just rode the ride stays with the non-rider.
You do not have to wait in a long line again, you just tell the cast member tha tyou are using the rider switch pass and you will zip up to the front and avoid long lines.
We have a more thorough explanation of how this system works here, so be sure to check it out.
Best Hotel For Toddlers at Disney World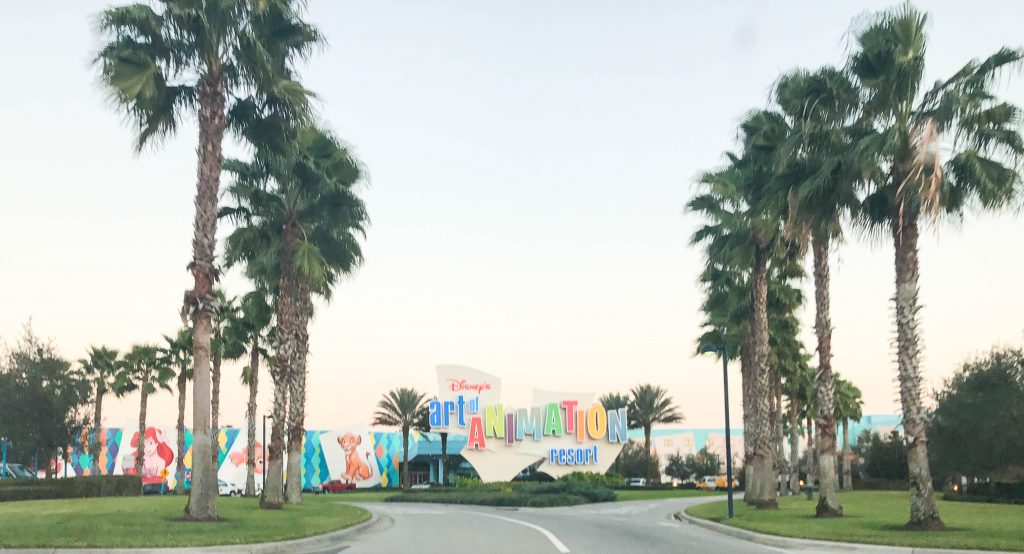 photo credit Alexis Lariscy
There are many factors to take into consideration when you are planning a Walt Disney World vacation with toddlers. If you can swing it financially, we recommend trying to stay at one of The Walt Disney World Resorts.
Staying on site gives you much more flexibility. You have the freedom to run back to the hotel for naps or to enjoy a few hours at the pool. Some of the Disney hotels offer bed rails for your toddler so they don't roll off the queen bed!
We have a post that goes quite in depth as to what hotels are good options for you to choose from. We have options in the value resorts, moderate resorts, and deluxe resorts!
We also have a list of 10 fantastic off site hotels that are very close to Walt Disney World. These might be a great choice for your family – some even have character dining!
What to Pack For Your Toddler
Toddlers can be a bit tricky when it comes to packing. Toddlers will probably need more changes of clothing than you will so be sure to pack extra clothes.
Your toddler will likely notice all the Mickey or Minnie (or Princess or Star Wars) things everywhere, so we highly recommend packing at least one Disney themed shirt!
Purchasing a Disney themed shirt (or two) before your trip will save you a lot of money. Shirts at the park are very expensive. We have rounded up our favorite family Disney shirts here, and our favorite toddler girl Disney clothes here!
Be sure to factor in bringing snacks and a water bottle into the park. You can fill up your water bottle for free! Make sure your toddler is not hungry or thirsty – nobody wants a whiny two year old if we can prevent it!
Finally, make sure your child wears comfortable walking shoes. Do not purchase your child brand new Minnie sandals right before your trip. You don't want blisters! If you want to have your kiddo wear Disney shoes, just purchase them a month or two before your trip.
Strollers at Walt Disney World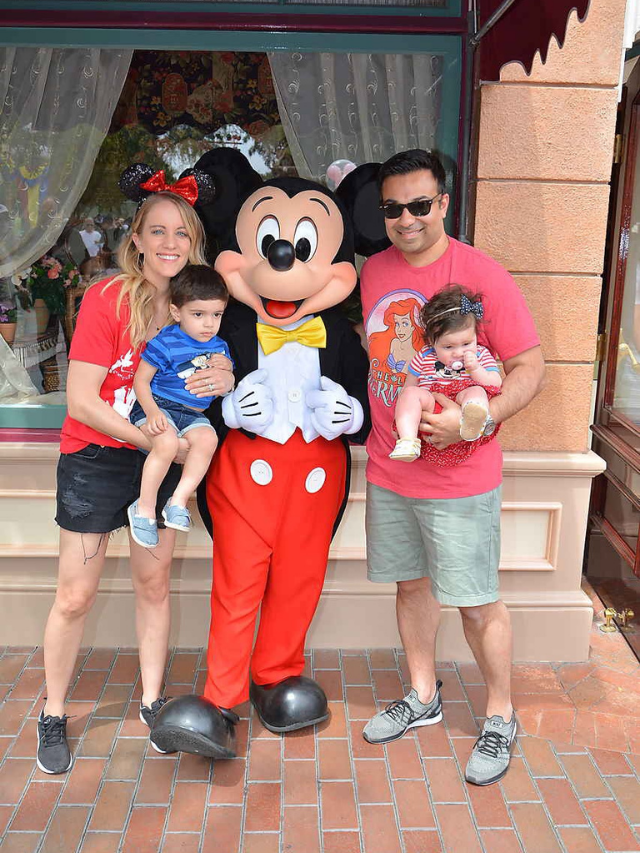 You will need a stroller! We know, your child moves around the house at light speed and has more energy than TIgger.
Now imagine tons of people, hot weather, and walking 9-11 miles in one day, and your child is not on his normal nap and sleeping schedule. You will also need a way to carry all the gear that small children need in a day. Did we mention that a stroller is a great place for a toddler to hang out during their nap time at Disney?
Let us say it again, you WILL want a stroller! What are your options:
Option 1 – Bring Your Own Stroller
Bring your own stroller from home. We recommend this if you don't mind traveling with it.
Why? You and your child know it best. It will easier to maneuver, set up and take down and most importantly, identify it in the sea of strollers parked outside each attraction and restaurant.
Two important notes about your personal stroller:
You cannot have a stroller wagon. Disney has a policy that you cannot have anything in the parks you pull, only what you push.
Your stroller must not be larger than 31 inches wide and 52 inches long.
photo credit Alexis Lariscy
Option 2: Rent a Stroller
Costs are: $15 a day for a single stroller for one day, $13 per day for multiple days. For a double stroller the price $31 for one day, or $27 per day for multiple days.
Sneaky Money Saving Tip: You can save some money by pre-paying the number of days you will require a stroller and save a few bucks.
When you get to the theme park, show the receipt to the rental place and receive your stroller for the day. Check out our other tips for saving money on your vacation here!
Option 3: Buy a Stroller in Orlando
Buy a stroller when you arrive. Depending on how many days you are going to be at Disney World, you may consider buying an inexpensive stroller to use for your vacation. Whether it's in a Walmart, Target or an Amazon purchase, it will be worth looking into for the cost of purchasing vs. renting.
You may even consider having a stroller delivered with your groceries! We have much more information about strollers here.
Meeting Disney Characters With Your Toddler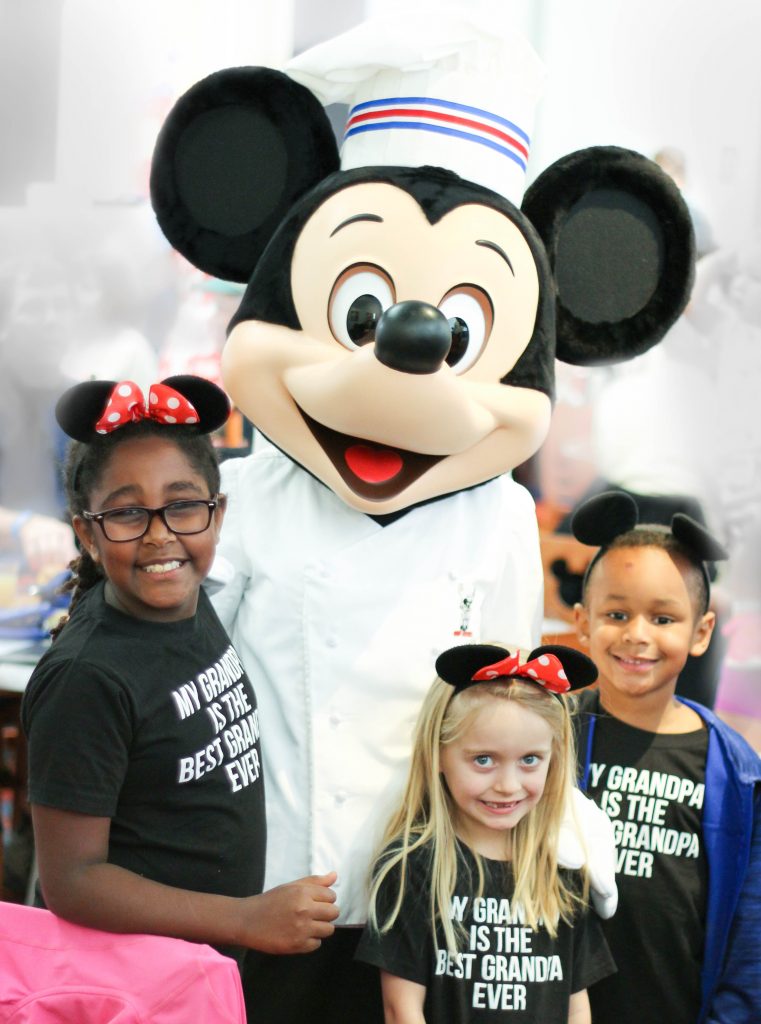 We are pretty sure your child is going to want to meet their favorite Disney character! If that is Mickey, Minnie, or one of the princesses, we encourage you to try to make that happen.
We have found that the easiest way to guarantee seeing a character is to do character dining. The difficult part of this is actually getting reservations for the meals. You can get dining reservations 60 days out from your date at the park. We have a number of tips to help you secure dining reservations.
If you are able to get dining reservations we are partial to Chef Mickey's to meet Mickey, Minnie, Goofy, Plus, Donald, and Daisy Duck. If princesses are your toddler's jam, try to get Cinderellas Royal Table. You will see several different princesses!
Be prepared for your child to get scared or to not respond in the way that you hoped. Its ok! Take a picture and laugh at it later.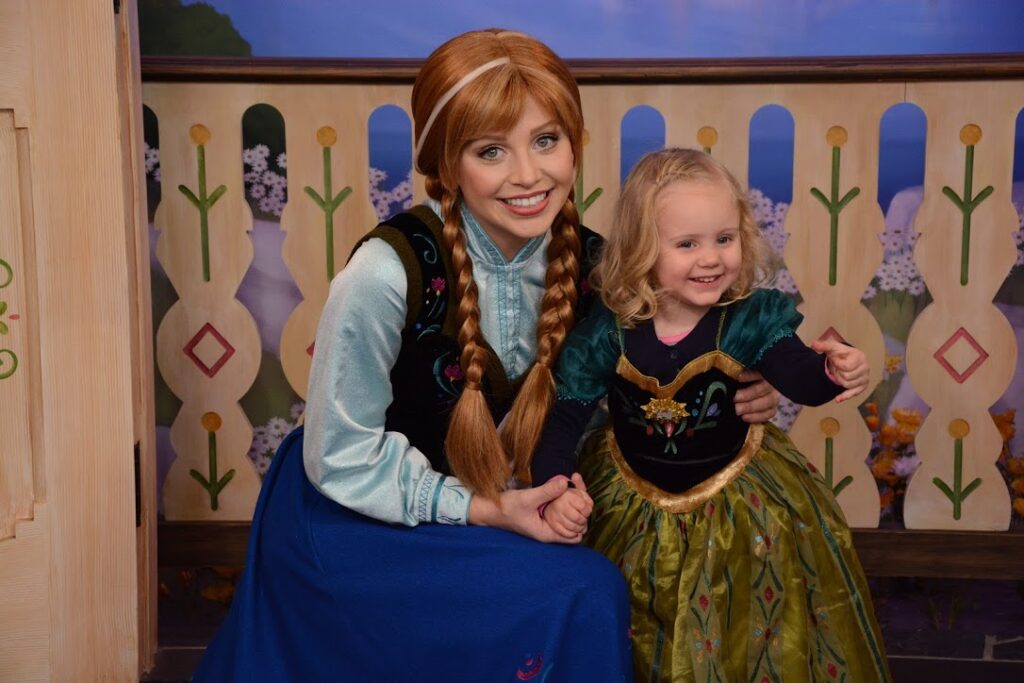 One important note: Do NOT guarantee to your child that they WILL meet their favorite character. Tell them that you are going to "Mickey's house" or seeing where "Rapunzel lives." That way, if you are unable to meet one of the characters it will be ok.
You can always see characters in the parades and sometimes you just might catch Snow White walking around, or Wendy and Peter running by Cinderella's Castle!
Plan To Go Slow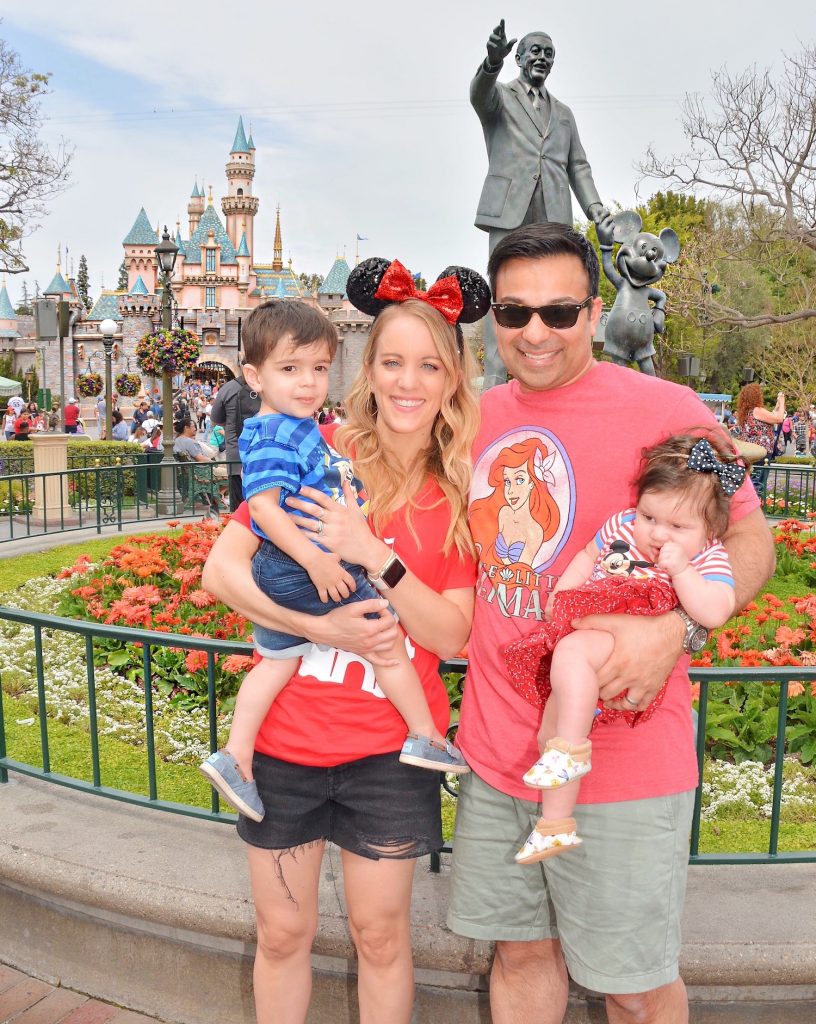 It doesn't take too long reading our material to realize we are sticklers for planning your Disney World trip in order to make it great. That being said, we realize that it is nearly impossible to keep a rigid touring schedule with toddlers.
You must plan your trip with this in mind. We can't tailer make your trip for you but you can tailer make it for yourself by knowing how your family operates best.
Slow it down to your pace! This is the best way to enjoy your trip with your toddler. Slow down and know you won't be able to do everything.
Adjust Your Expectations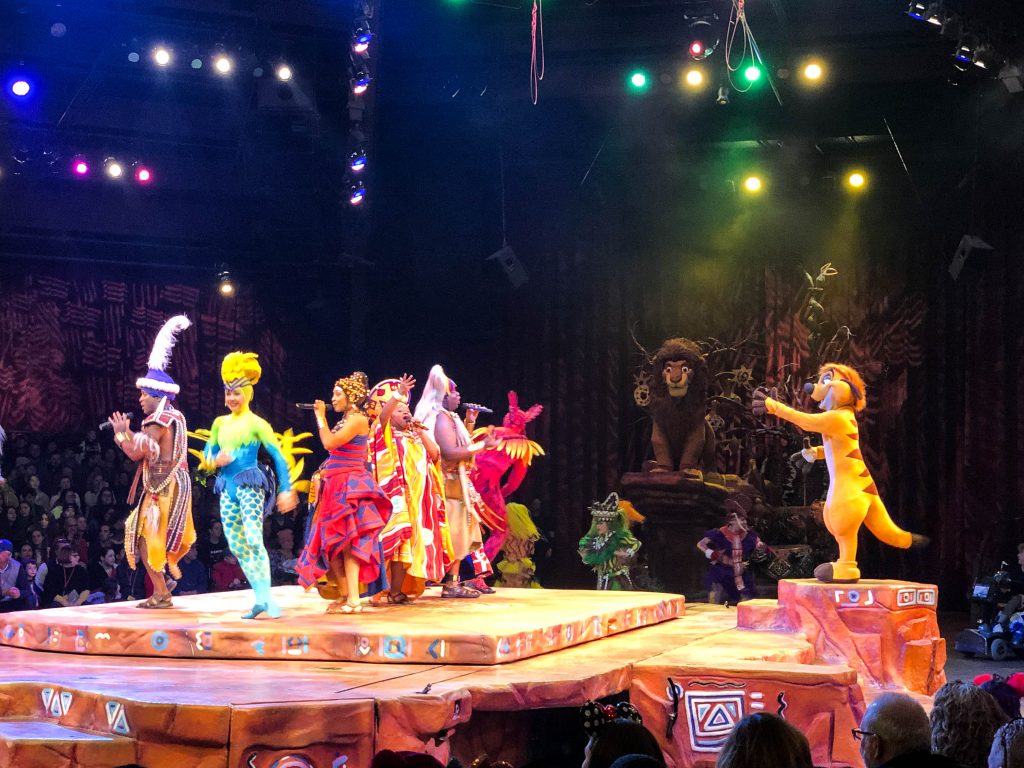 photo credit Alexis Lariscy
Your Disney Trip Will Not Be Perfect! Let's just get it out there!
If you are dreaming of the Disney World commercial where you and your family are the only ones at the park and Mickey and Minnie come running up to you as your child gives them a big group hug and takes you into the castle, I need to wake you up right now…this is only a dream…it won't happen. That commercial is so annoying, isn't it?
The reality is there will be a massive amount of people! It will be hot! You will spend time standing in lines!
Here is what we want you to do. Plan for the worst. Plan for 100 degrees, massive humidity, 2 hour lines, crying children and no characters to be seen anywhere. Bottom line is, take it easy. Have a plan but be willing to relax and change it at the last minute if you have to.
Enjoy meandering main street . Hang out at your Walt Disney World Resort and enjoy looking for hidden Mickeys. Let your toddler play in the play areas in the Animal Kingdom. Ride "Its A Small World" and avoid the Haunted Mansion. And for Pete's sake, let your toddler ride that flying elephant ride that she's seen on the commercials!
Just relax and you and your child will have wonderful, magical memories for a lifetime!