Is there free wi-fi at Walt Disney World? This is a hugely important question, and one that you should be asking! You may be surprised at the amount of time you will end up spending using data on your phone.
You will be checking on your dining reservation, using maps, checking wait times for attractions, and finding character locations. With the new Genie+ system that is taking over for fast passes you are going to be on your cell phone more than ever to try to skip through the lines while you are at Walt Disney World.
You will be happy to know that there is free wifi at Walt Disney World!
Add in texting pictures to your friends, posting on social media, and using the my Disney experience app, wifi will be something you will need to use, especially if you don't have an unlimited data plan.
Is There Wifi At Walt Disney World?
Yes, Walt Disney World does have complimentary high speed internet!
If you have AT&T you are in luck – you will have great service as that is the official wireless sponsor of the Walt Disney World theme parks.
Of course, no matter if you have T-Mobile, Verizon, MetroPCS or something else, you will be able to have easy access to the wireless internet. High speed wifi is available in most public spaces in the Disney Parks including:
You should be able to find wi-fi available while you wait in line for attractions, walk through walkways, eat in restaurants, and brewing the shops. Disney World is the most magical place, but even Disney magic can't make the wireless service be problem free the entire time you are on your trip.
If you are in Disney when there are a lot of people you may find that Disney's wi-fi is a bit spottier than times with fewer people. Be sure to check out our crowd calendar to get a sense for when Disney is less busy.
Photo Credit Alexis Larcy
Do Walt Disney World Resort Hotels Have Wifi?
Yes! If you are staying at a Walt Disney World Resort you definitely will have free wifi service in your room and throughout the hotel property. Disney's Fort Wilderness Campground Resort used to not have wifi – but we have great news!
It is now available there, too! Disney World resort guests can find free wi-fi service in the following places:
Your Guest Room
Covered entrances
Bus stops
Table Service Restaurants
Quick Service Restaurants
Food Courts
Stores and Shops
Main Lobby
Arcades
Convention Center
Generally speaking, you will be able to find free internet access in all the common areas of your Disney Hotel and all guest rooms.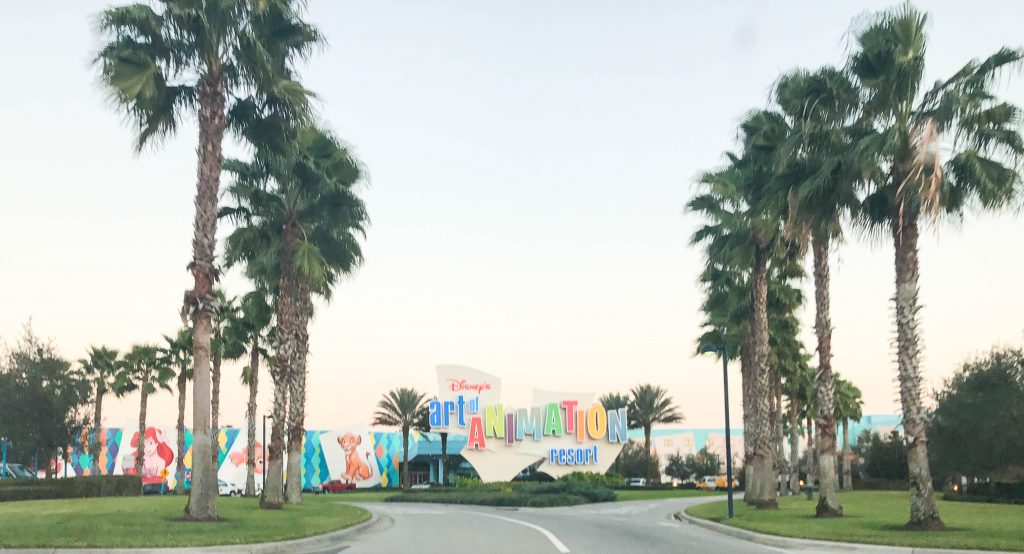 Photo Credit Alexis Larcy
If you happen to need to do a bit of work while you are on your magical vacation, you can use the business centers in your Disney Hotel. You have the availability to rent a computer with high speed internet access to check web based work email, use fax machines, or access a photocopier.
How Do I Connect To Disney Wi-Fi?
Connecting to wi-fi is easy! Hop on your phone and go to the list of available network options. You want to look for "Disney-Guest." You will have to accept the terms of service and then you will be connected. Once you have accepted the terms of service you shouldn't have to do that again.
Is Support Available If I Need Help?
Yes! Technical Support is available for guests 24 hours a day, 7 days a week if you have connectivity issues. You can contact Walt Disney World Telecom at 407-827-2732 where you will be connected to the Internet Access Guest Support team.
You can always speak to a cast member at your hotel or in the Disney Parks to help you get connected to the network or to help get you the technical support you need.
Where Can I Charge My Phone?
Finding an outlet is not the easiest thing to do while at Walt Disney World. We recommend bringing a portable charger for all your mobile devices and carrying it with you in your park bag.
These are inexpensive, lightweight, and you can charge them up overnight in your hotel room. You can use your portable charger to charge up your phone in your backpack while you are enjoying the Disney Parks rather than being tied to a wall outlet.
Photo Credit Alexis Larcy
You can find wall outlets in the walls of most of most of the restaurants – although do keep in mind you may not be sitting anywhere near a wall. You also will need reservations for many of the restaurants – especially table service restaurants. We do not recommend relying on restaurant wall outlets for your charging needs.
Wall outlets can also be found at certain other areas throughout the Disney parks – specifically the Magic Kingdom – to charge your phone battery. For example, there are outlets near Space Mountain exit and the Tangled Rest area. It is difficult to find outlets for charging in the other parks.
Disney does sell portable charging kits for $30 plus tax using any of the major credit cards. (This was formerly called a fuel rod service.) These kits include a fully charged portable charger and cords to connect to your Android or iPhone.
When your portable charger runs out of juice you can recharge it as you normally would, or exchange it at a charger kiosk. Disney does disclose that charges may apply.
Overall, you can rest assured that you will be able to find and use convenient wifi while on your Disney Vacation! Be prepare to keep your phone charged and you will be good to go to grab those lightning lane passes!