Do you have Disney+? We do! We are big fans of Disney+ and we love having access to all those Disney shows and movies that previously have been in the vault.
One of the best things about Disney Plus is also one of the worst. Disney puts out movies and shows that relate to a huge variety of audiences.
On one hand, we love that – there are shows that Katie's older kids can watch and enjoy, such as the Star Wars movies, Monsters Inc., and Cool Runnings. On the other hand, these shows aren't aren't movies that Jen's kids, who are much younger, will enjoy.
Best Disney Shows for Families
We thought it would be great to give a round up of our favorite Disney movies on Disney+ that are good for the entire family to enjoy. If you have little kids, big kids, or no kids, these shows are perfect to watch while you are stuck at home!
Tangled
This is one of our most loved Disney animations! We love Rapunzel, Flynn, and the whole story. The music is great, Pascual is hilarious – this movie truly never gets old.
We have a whole section dedicated to all the Disney princesses, so feel free to head over there to find out some fun facts about Rapunzel! Some of our favorite quotes from Tangled:
Hook Hand Thug: Go live your dream.
Flynn Rider: I will.
Hook Hand Thug: Your dream stinks. I was talking to her.
Rapunzel: Something bought you here, Flynn Rider. Fate, destiny…
Flynn Rider: A horse.
Coco
If you haven't seen Coco yet, you need to watch it just for the amazing animation. We all love Coco so much that Jen, Katie, and their husbands took all the kids to the Minnesota Orchestra's "Music to Film" concert. Everyone from age 2 to 40 loved it! Watch out – this movie will make you cry in the best way.
We love these lines from the last song, "Proud Corazón," in Coco:
To a melody played on the strings of our souls
And a rhythm that rattled us down to the bone
Our love for eachother will live on forever
In every beat of my proud corazón
Cars
You really can't go wrong with Lightning McQueen and Mater. Because this movie has been out for quite some time, big kids will enjoy watching this one again as they probably haven't seen it recently!
You can even add some educational experiences to this by talking about Route 66 and Monument Valley.
(Find some of our favorite Tow Mater quotes here!)
Muppets Most Wanted
Truth be told, we love the Muppets around here so any Muppet movie is a win for us! Muppets Most Wanted has some amazing music that will stick in your head.
Little kids will love the classic Muppet characters and bigger kids will like the more complex story line. Grown ups will like that Tina Fey and Ricky Gervais give us some good laughs!
Mary Poppins
We love introducing our kids to some of the classic favorites. Julie Andrews is an absolute gem in this movie. You definitely want your kids to be familiar with this movie as the music is played all over Disney World! Mary Poppins is a winner for young and old.
As a side note, did you know you can meet Mary Poppins at Disney World? One of our favorite characters to meet of all times was Mary Poppins, and yes, she said supercalifragilisticexpialidocious backwards! Be sure to think about meeting her when planning your trip to Disney.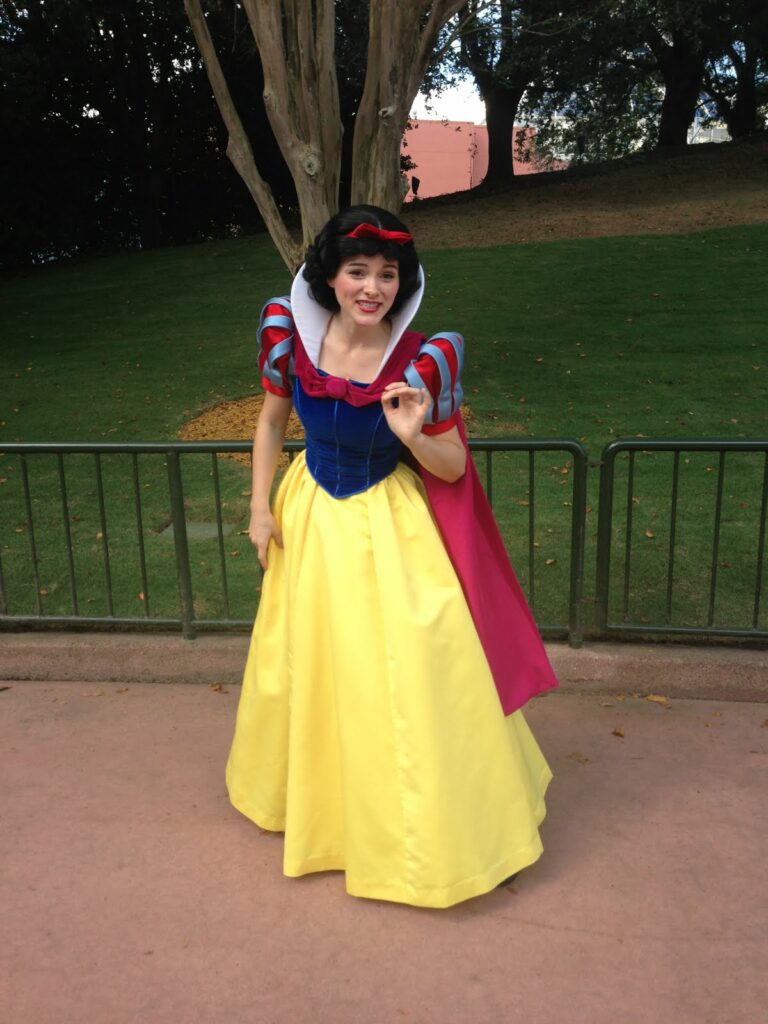 Tinker Bell
This is an enchanting story giving us Tinker Bell's backstory! Tinker Bell is an integral part of Disney's DNA yet we really don't know much about her – until now!
This movie is something all ages will enjoy and we are introduced to Pixie Hollow. Both boys and girls will like this movie, so be sure to give it a shot! Adults will like finding out more of Tinker Bell's story.
(Find 55 of the best Tinker Bell quotes here!)
Up
Once you get past the first 10 minutes (SO SAD!), this is an excellent movie! We love Kevin, Carl, Russel, and Dug…these characters have become part of our American culture! This is an excellent story that the whole family will enjoy. Be sure to grab your dog to watch this one with you! SQUIRREL!
Onward
Disney made the decision to release Onward to Disney+ only two weeks after its theatrical release! Onward is a good movie for the whole family – it is heartwarming, fun, creative, and funny.
Hopefully this will give you some good options of movies to enjoy together as a family! Pop some popcorn, light a Disney candle, get in some cozy clothes, and settle in for a relaxed night at home.
Want to know our favorite Disney Plus Christmas movies? Head here!