So, you've decided to book a long over due vacation to Walt Disney World! Fantastic! But you have questions. When is the best time to go? Is there a best or worst time of year to go?
Should I go during a special time of year like Halloween or Christmas? Should I try to go to Disney during one of the special events like the Epcot International Food and Wine Festival?
There are even more questions. Should I stay at a Disney Hotel or find a hotel room in Orlando? What about crowd levels? What about park tickets?
When and how do I get theme park tickets, park hopper tickets? Should I do the Disney Dining Plan?
When Is The Best Time To Book My Disney Vacation?
The Disney With Dave's Daughters site is a wonderful resource to get the answers to most of the questions you have concerning the Walt Disney Resorts, the four Disney parks, the two Disney water parks and all the other important details you will need to work out prior to leaving on your vacation.
This post is designed to get you started on the process of booking your vacation by looking at the questions surrounding the biggest question: When is the best time to book your Disney World vacation?
Factors to Consider When Booking Your vacation
Your Personal Calendar
The first thing you should consider when booking your Walt Disney World vacation is the time of year you want to go. You may have more or less travel flexibility because of school, work, or other personal commitments in your calendar.
When looking at your family's calendar take into consideration school holidays (spring break, fall break, etc).
It is also helpful to try to book your vacation around weekends for extra time away without sacrificing days off of work or school.
When it comes to what season to go, remember that Disney World is located in Florida where it is warm year around but each season has plus and minuses to it. We have a month by month packing guide to help!
Florida Seasons: Spring and Fall
Spring and fall in Florida is a wonderful time to visit. You will have low rainfall, low humidity and the daylight is still long enough to enjoy the Disney parks. The high temperatures can hover in the low 80's and nights can get a bit chilly but not cold.
The fall is the hurricane season which is something you will want to consider. You may see quite a bit of rain the fall, but with some preparation for wet weather it can be a great time to visit.
Florida Seasons: Summer Months
Summer in Orlando is not for the faint of heart. It can get very hot and extremely humid with rain coming often.
You are likely to see a brief shower in the afternoons. Even though this sounds like a negative, it's not really! You need to take into consideration that many of the attractions are air conditioned, some have some sort of a water element and the transportation, hotels and restaurants are all air conditioned. The rain will very often not be a complete washout for a day, as it can hit and leave very quickly.
The good news is there is daylight in the summer up to 14 hours so you have long days at the parks.
Florida Seasons: Winter
Florida temperatures are typically in the low 70's, however, there can be cold snaps which can get much chillier than that. Humidity is not a problem and the rainfall is much less in the winter months.
The daylight is of course less, however, Disney World is so beautiful at night that this can be a positive depending on how you look at it.
If your family is wanting to do a lot of swimming at your pool or spend time at the Disney water parks winter may not be the best season for you.
Crowd Considerations
Now that we understand the weather during the year, we can move forward with the other calendar consideration. Crowds. The crowds at Disney ebb and flow.
We have found the number one reason people have bad vacations when it comes to Walt Disney World is because of long lines. The more you can do to minimize these long lines the better your Disney experience will be.
There are going to be crowds of people at Disney World no matter when you go, however, there are ways to put the odds in your favor.
Some suggestions we have to help minimize long lines at the Disney Parks are:
By understanding these advantages available to you you are able to minimize your time waiting in line.
Photo Credit Alexis Larcy
Of course, the best way to avoid lines is to go when the crowds are small!
The following has a reduced version of our crowd calendar to help you find the best time of year to go. If you have a flexible schedule you will notice times like late August, early November, early December and early January can be a good time to consider going.
One thing to consider about January is that Walt Disney World is often refurbishing some of the most popular rides at this time which can be frustrating if you had your heart set on riding something specific.
Here is a quick look summary of expected 2022 crowd levels for Disney World. To see our detailed crowd calendar go here.
Great times to go to Disney World in 2022:
Jan. 4-14
Jan 24-Feb. 11
March 1-March 4
The last week in April
Almost all of May (especially weekdays), except around Memorial Day weekend
June 1 – 10
Most of August but late is very advantageous
Most 0f September except around Labor Day weekend
First week in October
November – Early is wonderful
November 14 – 18
November 28 – December 16
There are a few general guidelines to consider to help you plan your Disney Vacation no matter what year it is. Crowds will be higher during these times:
Any three day weekend (Presidents Day, Labor Day, etc.)
Any holiday, but especially Christmas and New Years
Cheerleading events and Run Disney events
Check out the Disney World special events calendar here.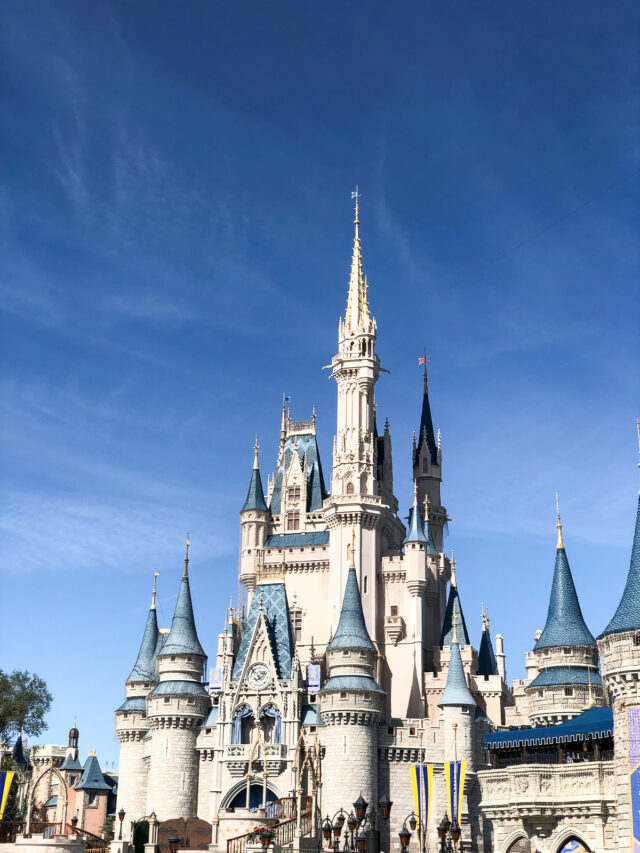 Consider the following factors when looking at your calendar:
Schools in session. When schools are in session, there are less crowds at Disney World. Unfortunately, this can be a double edged sword. You want to try and plan your trip while schools are in session but you also probably have kids that are in school which makes it difficult.

If this is the case, try to get creative with days your kids happen to be out of school while the majority of the country is not. For example, maybe your kids schools start later in September or get out earlier in May. Possibly there is a 3 day break somewhere in the school schedule that is unique to your district.

Holidays. Pretty much any holiday will mean larger crowds. Holidays mean people are off work and out of school and are able to come but some Holidays make Disney World a bit more special and cause crowds to come earlier than the Holiday itself.

Christmas is the most important holiday to consider, however, we are finding that more and more people make Halloween a huge priority! In fact, Halloween is the second most popular time to visit Disney World. You can see our research on visitor trends here. Did you know that 22% of people visit during Halloween?

Special Events. Disney World puts on many many special events throughout the year. In fact there are so many that it seems every weekend there is some large event. Everything from Cheerleading competitions to marathons and everything in between. You need to be aware of them before you come.

Park Hours. One last consideration is how long the parks are open and as a general rule, the more crowded the park, the less time it is open.
Budget Considerations
Obviously, no matter who you are, you want to try and get your Disney World trip as cost effective you can. For some of us, this is of utmost consideration.
Many of us have a very strict budget and want to get the most bang for our buck. If this is you, the best time to go to Disney World is probably when it is the cheapest!
There is no hard and fast rule as to when the "cheapest" time to go to Disney World is. Typically you can get the best prices during the least desirable times to go.
For example, late August through September means school is back in session for most of the United States and you can usually get some of the best deals not only at Disney World, but on airfare too! This can bring significant savings.
Another time that tends to be a great, less expensive time to go is New Years Day until late January. This time frame is after the Christmas Holidays and the peak tourist season is over.
Another important factor when it comes to your budget is deciding if you are staying at one of the Walt Disney World Resort Hotels or a less expensive one in Orlando. Disney has a special offers page that you can go to and see if you qualify for savings. You may also consider using the Disney Payment Plan – you can get details here.
Get Help From A Travel Agent
We feel the most important thing you can do immediately after you decide when you are going to Disney World is to contact a reputable travel agent. There are many agents out there but not many that are considered an actual Authorized Disney Vacation Planner.
A good Disney Vacation travel agent will make your life so much easier. You will see many of our posts recommend getting a travel agent to help you. Let us share our personal experience with you so you can see what we mean.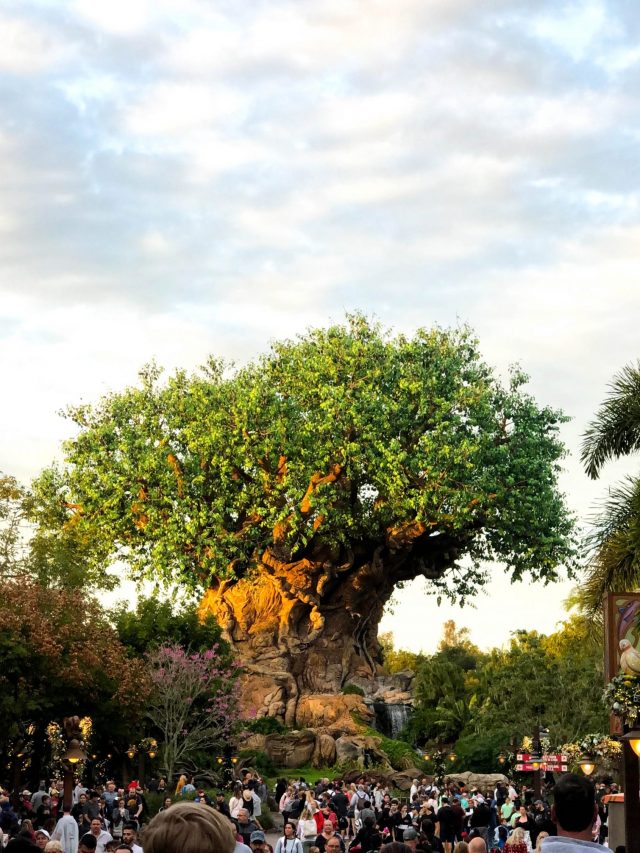 Photo Credit Alexis Larcy
We have found one of the best is Pixie & Pirate Destinations. Our agent who has helped us with our last two trips is the amazing and wonderful Lisa Reese!
Why is Lisa so valuable to us? First of all, she makes us feel like we are her family and does all she can to get us the best trip possible. She takes the time to answer questions we have on where to stay, helps with dining reservations (this one is HUGELY important), helping with cost saving ideas and the list goes on and on.
Her expertise for Disney World cannot be emphasized enough and when you are shelling out a lot of money and want the best vacation possible, it is so wonderful to have her on your side. Speaking of money, you don't pay her for her services.
Disney World changes fast, and even more so in the last few years. Goodbye Fast Pass, hello Genie +. Goodbye Magic Express, hello…um…well what is it? How do I get from the Orlando International Airport to one of the Disney Resorts? All we know is Lisa will know and explain to us what the best options are!
Best Time To Go To Walt Disney World
So back to the original question – when is the best time to book your Walt Disney World Vacation? Unfortunately we can't give you a straight answer!
Knowing your personal calendar, Florida weather, Disney World crowds, your budget, and getting help from a travel agent should help you nail down the best option for your family!
Be sure to check out our pros and cons to staying on and off site to help you make a decision of where to stay! Here are our top 10 picks for off site hotels.