If you ask people what their favorite day of the year is, most will say their birthday. If you ask people where their favorite place on earth is, most will say Disney World. So what happens when you combine the two for a Disney Birthday?
A magical experience second to none!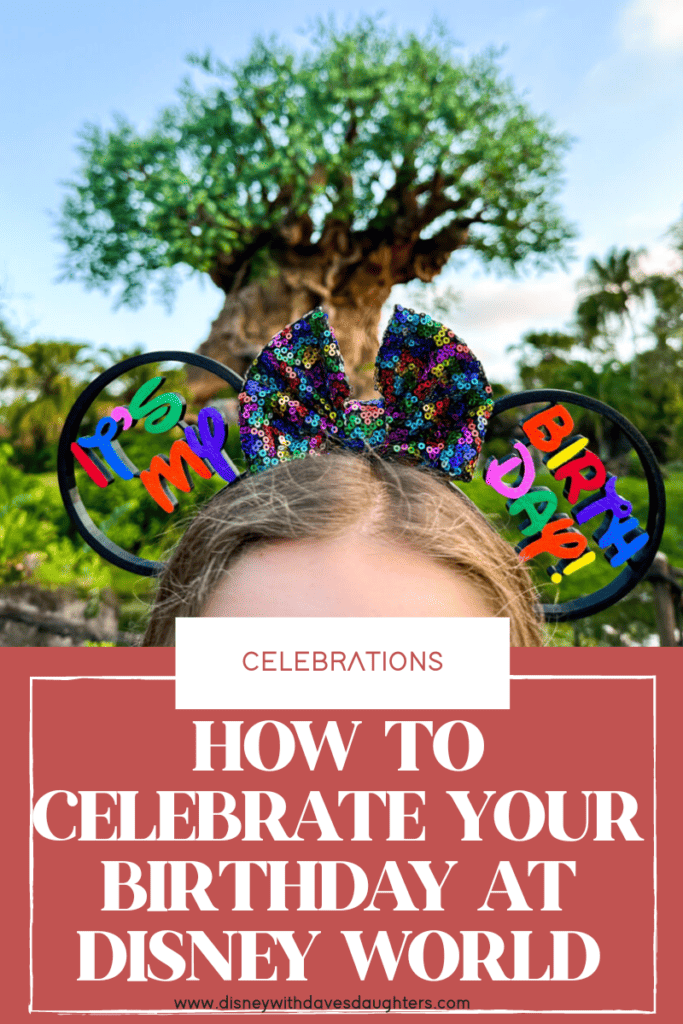 Please note: Disney With Dave's Daughters is a participant in the Amazon Services LLC Associates Program. This post may include affiliate links which means I may earn a small commission if you shop using the links below at no additional cost to you.
We want to share with you some of the best ways to enhance that special day so you don't miss out on anything that might be available to you while visiting Walt Disney World.
Adults surely are welcomed and encouraged to share that it is their birthday but we are going to assume this is for a child in your family.
18 Ways To Celebrate Your Birthday At Disney World
Disney World is fantastic at celebrating your special occasion. Having a birthday at the most magical place on earth is one of the best ways to celebrate. Unfortunately, free admission on your birthday is not a perk at Disney World, but there are ways to increase your chances of free stuff and special treatment!
We do have 17 tips to make it the best birthday ever!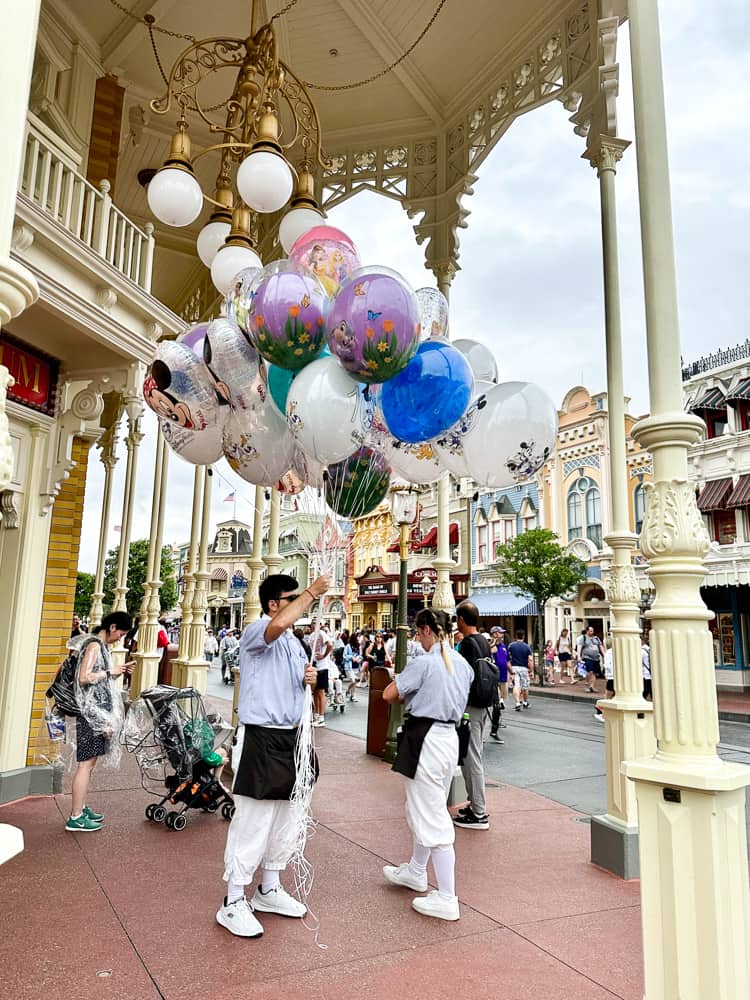 1. Tell Cast Members About The Birthday
The first step in having a fantastic birthday at Walt Disney World is to make sure everyone knows we have a birthday boy or girl. If you are using a travel agent, make sure you tell them as you are booking your trip.
One time as we were getting off the Disney Magical Express to our Walt Disney World Resort Hotel, we were met with a Cast Member going right up to our birthday person and saying "Happy Birthday" while pinning the birthday button on him (to this day, I don't know how the person knew who's birthday it was).
What a wonderful way to be greeted! Most of the time you will not have this experience, so as you are checking in at your Disney Hotel you should let the Cast Member know about the birthday. They will make sure you have a birthday button.
2. Get A Free Birthday Button
Speaking of the birthday button, this is a must! The birthday celebration button is free and you can wear all day long! Everyone else in your party can get a free "I'm Celebrating" button and wear it to show that you are celebrating a birthday in your family. You can get celebration buttons at Guest Services at the Disney parks or at your Disney resort front desk.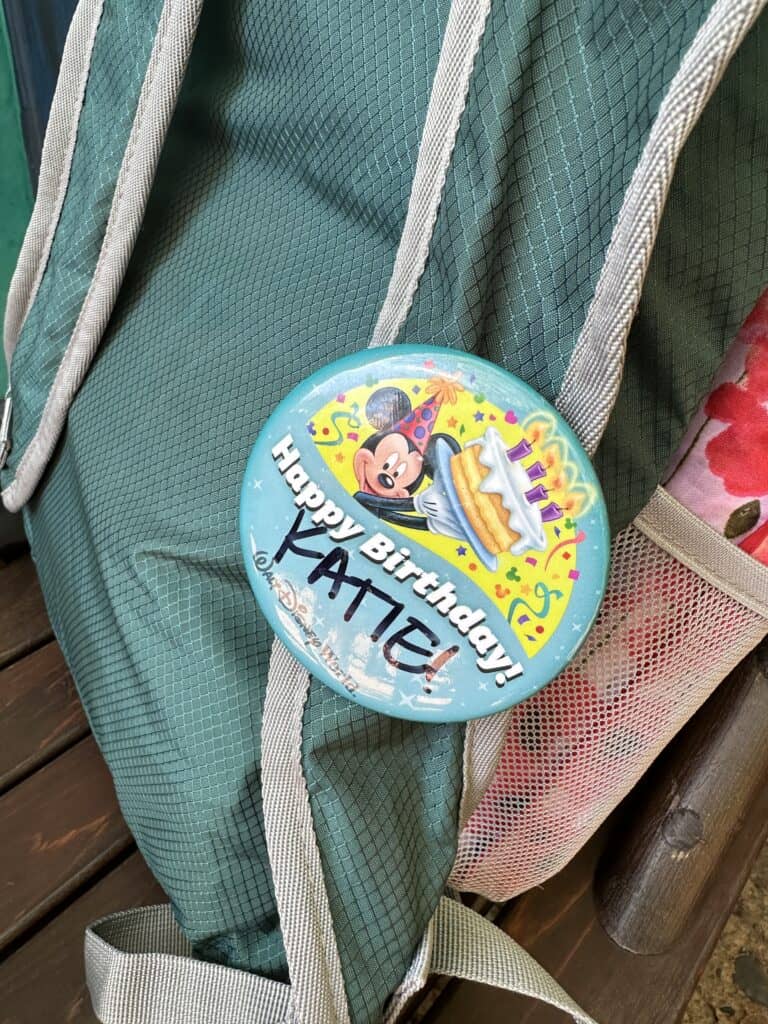 If you are celebrating a child's birthday and your Disney World days are not exactly on your child's exact birthdate, you can fudge the date. Disney doesn't ask for birthday proof. We do suggest telling your child in advance that on "Wednesday" (or whatever day you choose), we are going to celebrate your birthday! It just makes it more special!
As your birthday Prince or Princess heads out on the day of their birthday, make sure they have their button on. All day, Cast Members at the theme park do a wonderful job of making your child feel special with their birthday.
Don't be afraid to announce to everyone from photographers to snack stand folks that "We have a birthday girl here!"
Adults can wear birthday buttons too! We prefer to put ours on our backpacks rather than our shirts.
3. Wear Disney Themed Birthday Gear
Other ways you can draw attention to the birthday boy or girl is to buy or make the Mickey Ears with a birthday cake on them or/and make a sash to wear that says "Birthday" on it. You can also get a Disney themed birthday shirt! The important thing is to make every effort to spread the news!
4. Eat With A Disney Character
Make dining reservations (early on!) for a special experience like dining with a favorite character! We suggest getting up and going to a character breakfast! What a wonderful start to your day. May we suggest Cinderella's Royal Table or for the very young, Chef Mickey's?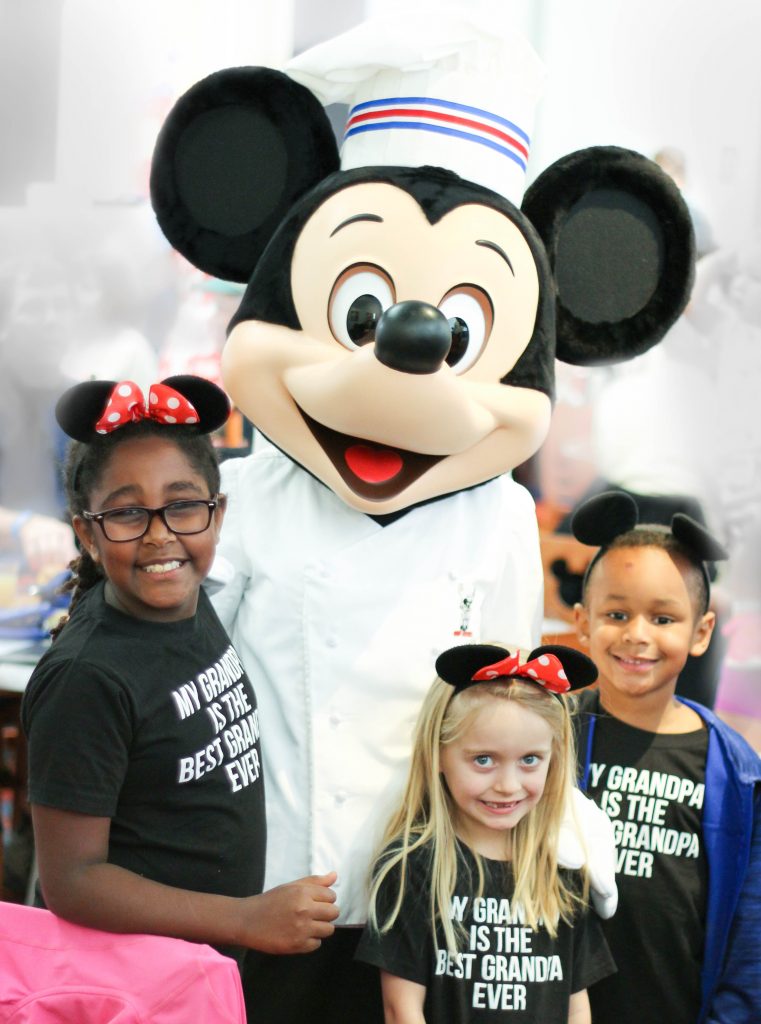 5. Have Characters Sign A Birthday Card
Consider bringing a fairly large birthday card, giving it to your child birthday morning and telling them they are to get birthday autographs throughout the day. You can bring this card with to the other parks during the rest of your visit! You can get autographs from both Disney Characters and cast members.
6. Get Free Dessert
When eating at table service restaurants in the parks, most will give your child a complimentary desert after the meal. This will likely be something simple, such as a decorated cupcake. Again, make sure you telling the server that you are celebrating a birthday when you check in.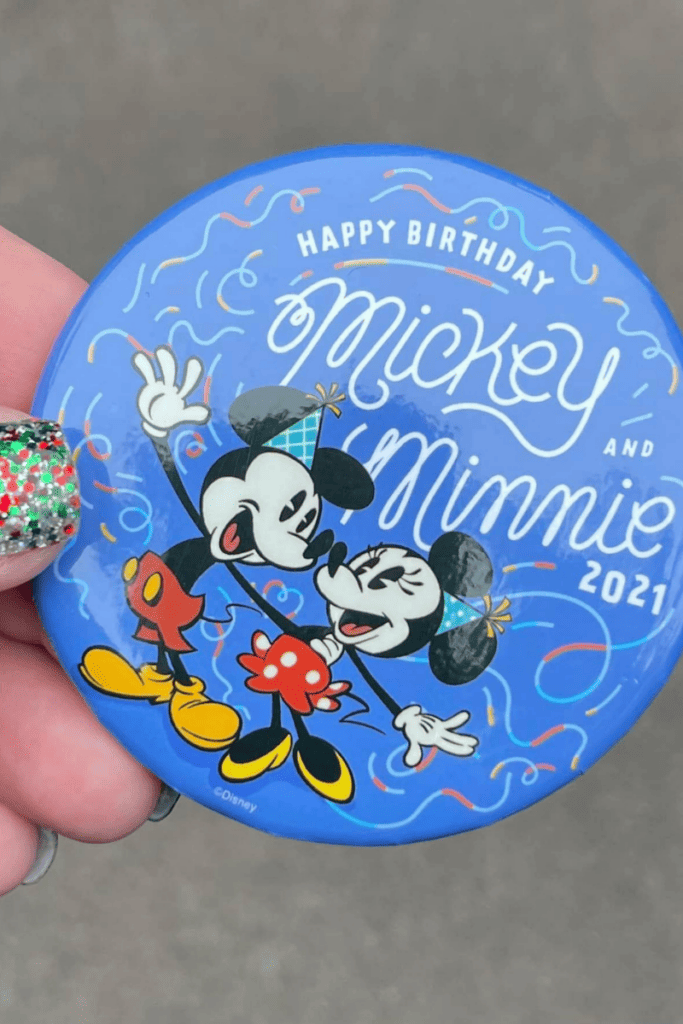 7. Order A Mickey Mouse Celebration Cake
For $39 you can order Disney World Birthday Cakes in the shape of Mickey's head! These are a wonderful addition to making the day special. Most table service restaurants can have one ready for you if you tell them in advance. You can also have them sent to your room by letting them know 72 hours in advance. You can find out more information about cakes here.
Another option is to order a birthday cake from Amorette's Patisserie in Disney Springs. Orders must be placed 48 hours in advance.
8. Make A Light Saber or Droid (Galaxy's Edge in Disney's Hollywood Studios)
Do you have a Star Wars fan in your family? At Disney's Hollywood Studios your birthday boy or girl can make a light saber or build a droid.  This is expensive but it is a unique experience that they will remember for a lifetime! Additionally, you get to bring home something home that is much better than anything you can buy in a gift shop.
The light saber will cost over $249 and advance reservations are highly recommended. The age recommendation is 5 years and older. Head over to Savi's Workshop for full details.
A droid build is $119 plus tax and is recommended for ages three and up. Advance recommendations are highly recommended. Get more info at Droid Depot.
9. Do A Nature Challenge in Disney's Animal Kingdom
Disney's Animal Kingdom has fun, nature-themed challenges for your outdoorsy birthday kid! It's totally self guided and your child can collect badges around the park!
10. Get A Call From Mickey Mouse
If you are staying on site at one of the Walt Disney World Resort Hotels, ask a cast member to have Mickey Mouse call your birthday kid to wish him a happy birthday!
11. Get A Birthday Makeover
Young princesses and knights having a birthday can get a royal birthday makeover at Bibbidi Bobbidi Boutique. The Boutique is located in the Magic Kingdom in Fantasyland. It can be a bit pricey but pretty cool for a birthday upgrade! Advanced registration is required.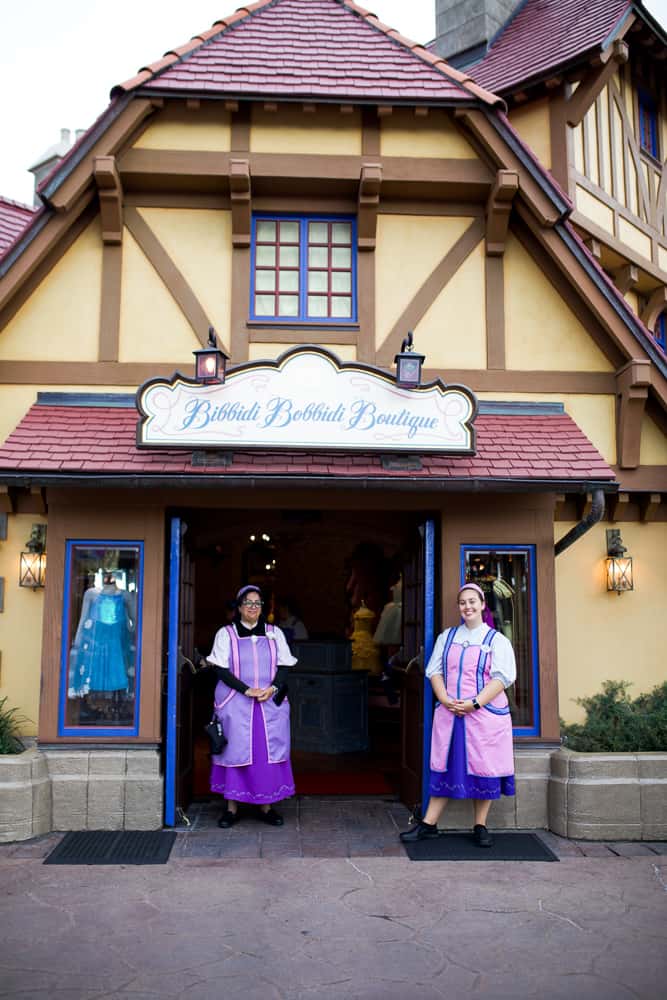 12. Splurge On A Celebration Package
Speaking of spendy, you can get Mickey and Minnie's Birthday Celebration with an array of decorations and cupcakes for $325 or Mickey and Friends Ultimate Birthday Celebration with food treats, games and party favors for $550.
These will be delivered to your room for your birthday child and guests. Please note: Mickey and Minnie do not come. (They would like to come but you know how busy those celebrity types get.)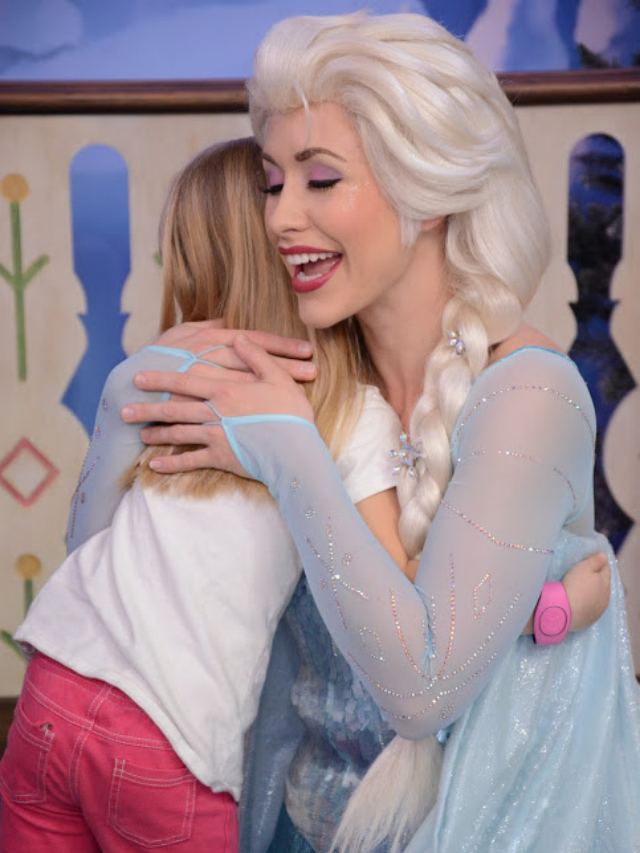 13. Ride A Carriage (Disney Resorts)
Go on a horse-drawn carriage ride at two of Disney's most scenic resorts, Port Orleans and Fort Wilderness. This is a 25 minute carriage ride that costs $55. The carriage holds up to four adults or two adults and three small children.
14. Take A Private Cruise
Book a private cruise. You and 17 friends can book the Grand 1 yacht and cruise around Bay Lake and Seven Seas Lagoon. For an extra special treat, you can watch the evening Magic Kingdom fireworks from the Yacht! Wow, that would be an amazing end to a birthday!
15. Book A Fireworks Dessert Package (Magic Kingdom)
Magic Kingdom dessert parties will make sure your birthday person will have premier seating to watch the fireworks over Cinderella's Castle. You will also enjoy a plethora of delicious desserts! If your birthday person happens to be over 21 adult beverages are available.
16. Get A Haircut At Harmony Barber Shop (Magic Kingdom)
If you have been waiting for your child to have their first haircut, a birthday cut at Disney World would be perfect! The barber shop on Main Street offers a special package for a "first haircut." For $28 your child will receive a haircut, Mickey Ears hat, a lock of hair, and an official milestone certificate.
17. Have an Elaborate Birthday Party
You can have a fancy birthday party for your child (or you!) in a magical Disney setting. Disney Meetings And Events can help arrange that for you – just be aware that this is going to cost a LOT of money.
18. Get Your Photos Taken All Day
Every time you see a Photo Pass photographer make sure you get your picture taken! Don't have Memory Maker? No problem! All the photographers will take pictures for you with your phone.
Disney Birthday Celebration FAQ
Does Disney do anything special for birthdays?
Grab a free birthday button and get ready to be told "Happy Birthday" all day long! You may be surprised with some extra pixie dust – like a free dessert!
Is Disney World still free on your birthday?
Disney World does not give free admission to the theme parks on your birthday.
What does a birthday button do at Disney World?

Walt Disney World Celebration Buttons are free for you to wear during your visit. You will receive special attention from the Cast Members as well as other guests.
Can you have a birthday at Disney World?
Yes, you can celebrate your birthday at Disney World! It can be as simple as wearing a free birthday button or by planning an elaborate party with Disney Meetings and Events.
Make your Disney birthday celebration how you want it!
On a personal note, just being at Disney World on a child's birthday is all the "special" you may want or need and we totally understand not wanting to spend any extra money. For more unique ideas of things to do in Walt Disney World, check out this post. Many of the things on this list are free and would add to a special birthday without adding to the cost!
We do think it is fun to pick up a Disney themed t-shirt to pack as a surprise for your trip! (Getting a shirt prior to your trip saves you lots of money!) Make the birthday special by being together in a very wonderful, magical place!