Since 2013, Walt Disney World Resorts have had an option where guests can purchase a refillable mug which can be used at their resort. Many people wonder…is it a good deal?
How does it work?
What can you put in it?
Should I get one?
We will cover all the information around Disney refillable mugs in this post.
Disney Resort Refillable Mug FAQ
How much does the Disney Resort refillable mug cost?
The Disney Resort refillable mug cost $21.99 plus tax for unlimited refills in 2023.
There is a more expensive refill mug if you are interested in upgrading. For $29.99, you can get a stainless steel, vacuum insulated mug. Other than the material that it's made out of, the unlimited free refills for the duration of your stay is the same.
What about if I'm on the Disney Dining Plan?
Lucky you! Everyone on the Disney Dining Plan will automatically receive a new mug and be on the refillable mug program.
How long is the refillable mug good for?
You can enjoy unlimited refills at your hotel's refill stations for the length of your stay for up to 14 days. You will pay the same price whether you stay 1 night or 14 nights so obviously the longer you stay, the more benefit you will receive.
What drinks are included with the Disney refillable mug?
You can get soda, water, and other hot or cold beverages in your Disney refillable mug. The options are:
All Coca-cola products found at the soda fountains including Coke, Diet Coke, Coke Zero Sugar, Fanta Orange, Sprite, Barq's Root Beer, Minute Maid Lemonade and Hi-C and Powerade at some locations. (Remember, there are no Pepsi products in Disney World)
Coffee
Tea (hot tea or iced tea)
Hot Chocolate
Water (please note: you can get unlimited water without the refillable mug)
Unfortunately alcoholic beverages of any kind are not part of your purchase.
Sadly, some drinks we wish were available, are not. Milk, orange juice and other types of fruit juice would be a nice addition for families.
What does the mug look like?
It's a 16-oz plastic mug with a lid and handle. Disney makes a universal design for all the mugs at all the locations (In the past the resorts would have their own designs) but they have different colors which can help your family identify who's mug is who's.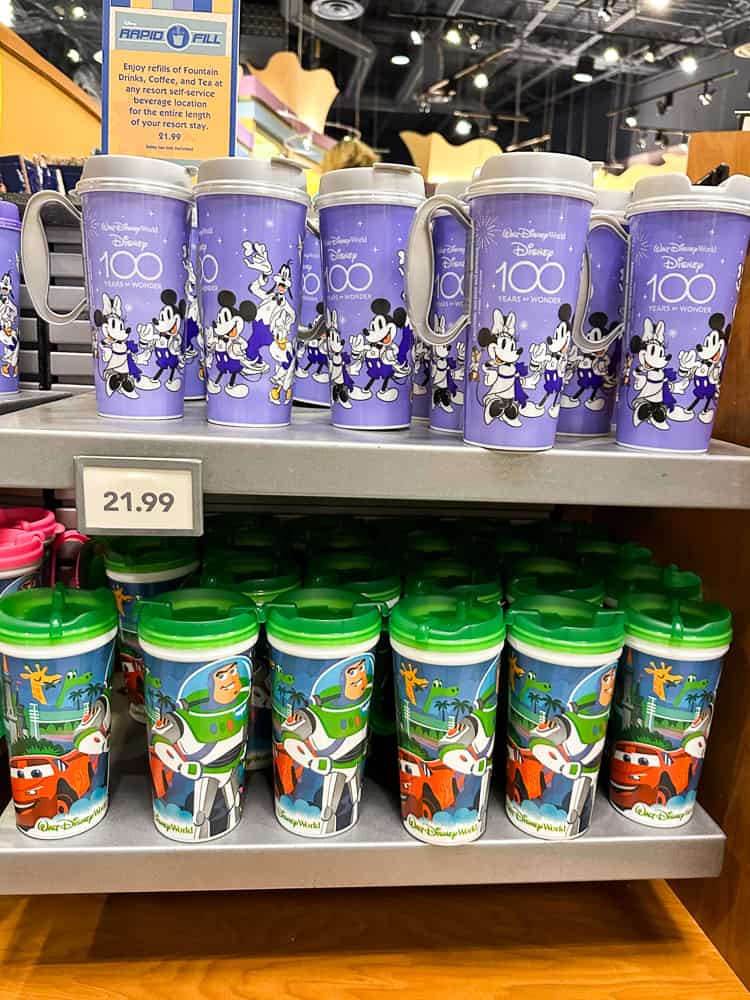 Disney will often change the mug design for different seasons and special events like for Halloween, Christmas, grand openings of new attractions such as Star Wars Galaxy's Edge. Current mugs have the new 50th Anniversary design.
The more expensive stainless steel mug looks very much like a travel coffee mug you would buy anywhere (Target, WalMart, etc). It should keep your cold drinks cold and your hot drinks hot!
Where are the refill locations?
Disney Resort Hotels have refill stations which can be found in the resort food court, quick service restaurants, pool bars and other locations depending on your resort.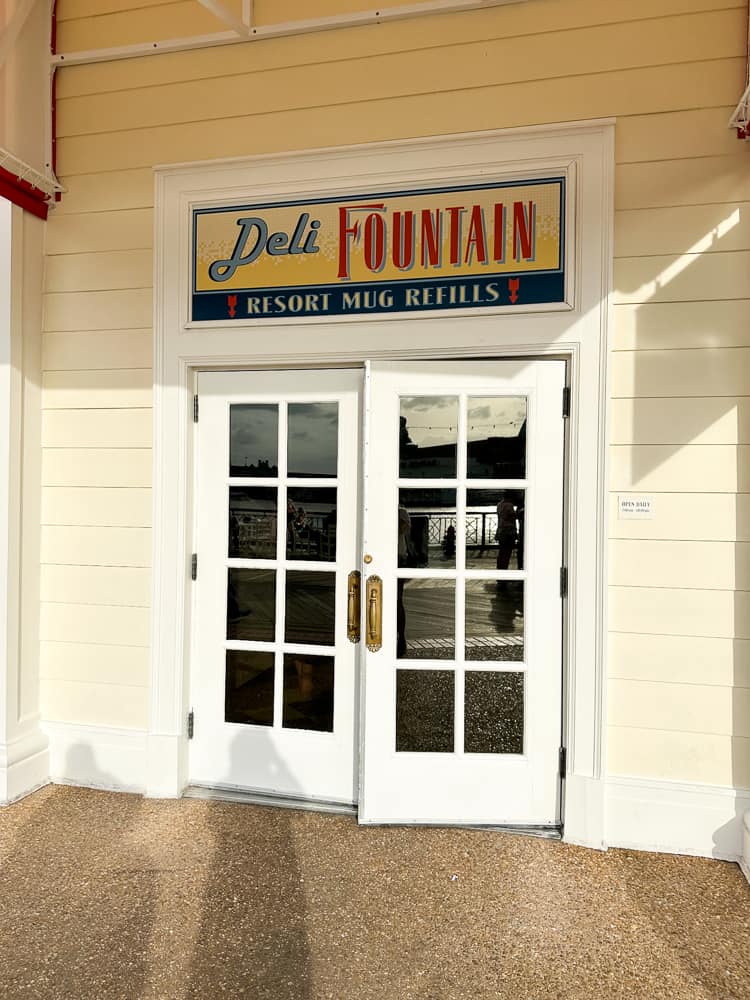 How does the refillable mug process work?
The beverage refills happen only with a purchased Disney Mug which is called a Rapid Fill Mug. Each mug has a chip called a RFID Chip which knows that your mug is good to go at all the beverage stations. At the end of your stay the chip shuts the mug down and it will no longer work.
Just in case you wondering, there is a 2 minute wait before you can fill up your mug again, so if you are super thirsty, you may want to drink a bit slower to let the 2 minutes go by.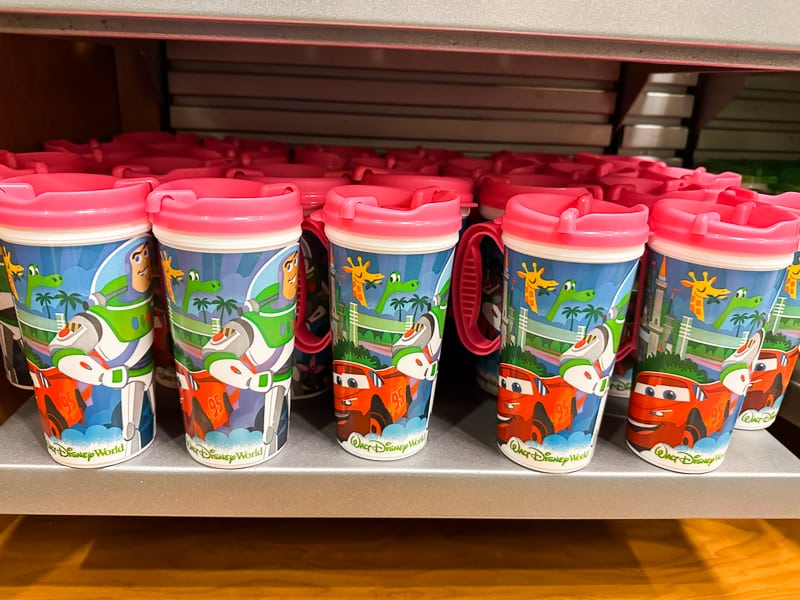 Am I restricted to only using it at my Disney Hotel?
No, you may use your mug at any Walt Disney World Resort Hotels including the following:
All Star Movies Resort
All Star Music Resort
All Star Sports Resort
Animal Kingdom Lodge
Animal Kingdom Villas
Art of Animation Resort
Bay Lake Tower
Beach Club Resort
Boardwalk Inn
Caribbean Beach Resort
Coronado Springs Resort
Fort Wilderness Resort & Campground
Grand Floridian Resort & Spa
Old Key West
Pop Century Resort
Port Orleans Resort
Riviera Resort
Saratoga Springs Resort & Spa
Wilderness Lodge
Yacht Club Resort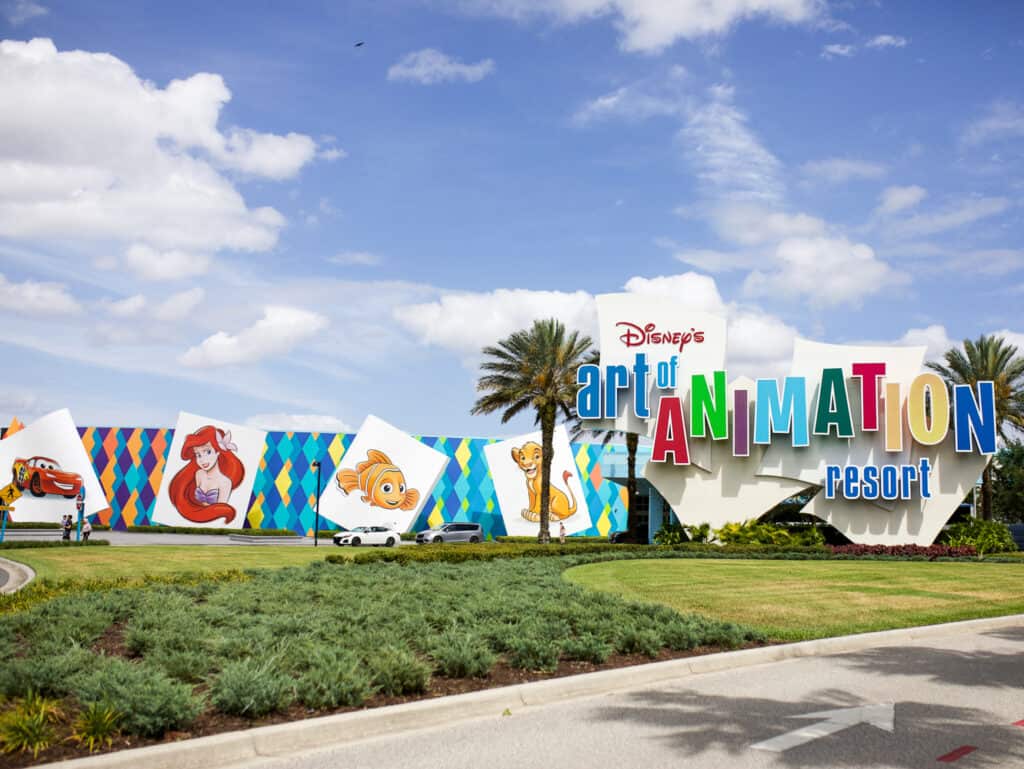 Can I bring my Rapid Fill Mug into the Disney Theme Parks?
Sorry, no. Refillable resort mugs will not work in any of the Disney World parks or theme park restaurants, water parks (Disney's Blizzard Beach or Disney's Typhoon Lagoon) or Disney Springs.
Of course you can bring them into any of these locations for water but they won't work as intended for free refills at each soda dispenser. We feel instead of lugging the mug around, you can always get a paper cup of water at the quick service locations. You also don't run the risk of accidentally losing your mug in the parks.
(Don't forget about the Coke sampling in EPCOT!)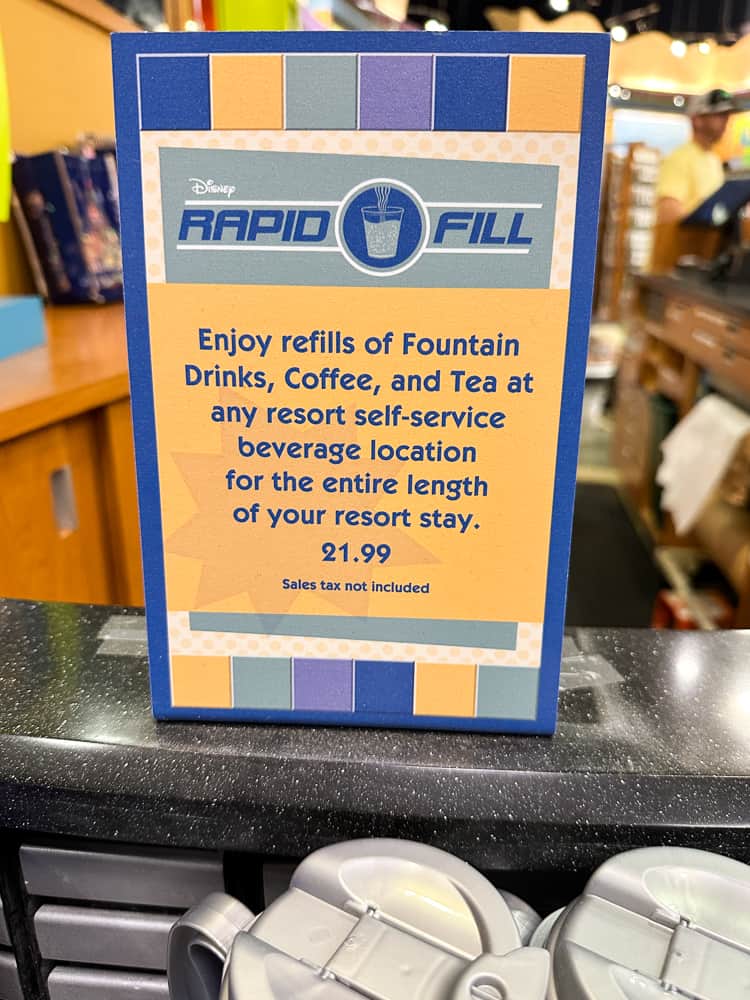 Can I purchase a Rapid Fill Mug this year and on my next trip to Disney World use it again?
Because of the RFID Chip technology, your older mug will not work on future visits to Walt Disney World. As we said earlier, it is only good for the length of stay at your Resort.
Can I microwave my mug?
Sorry, if your 2 hour old coffee is cold, run down and get more at the dispenser because if you microwave it, the chip will not be happy. That being said, after your Walt Disney World Vacation comes to an end, microwave away!
Can I put my Rapid Fill Mug in the dishwasher?
Yes, Rapid Fill Mugs are dishwasher safe! It will be fine.
Speaking of dishwasher, my mug has old Coke in it and now I want some fresh coffee, what can I do?
Glad you asked. Each of the refillable mug stations conveniently have a handy dandy mug wash! So if you are a clean freak like we are, you can wash it out before your next refill.
Is it worth the extra price for the rapid fill refillable mug?
You will need to ultimately make the decision if the refillable mug purchase is right for you but let us give you some food…er….drink for thought.
Here's 4 things to consider before getting a mug:
1. Overall Days at Walt Disney World
How many days will you be at Walt Disney World? Obviously, the longer you are staying at the Resort, the more you can justify purchasing the mug. For example, if you are staying at the Resort for 4 days and you are purchasing your mug at $20.00, then you will be spending $5.00 a day for your soft drinks, coffee etc… for your time there. Is that worth it to you?
2. How Much Time Will You Be At Your Resort
How long each day are you going to spend at your resort? The three times you will typically be using the rapid refill is when you are eating resort meals at the Quick Service locations, when you are sitting at the pool and getting that occasional drink in your room or walking around the property.
(For instance, first thing in the morning we like to have a family member or 2 load up the mugs and go get our morning coffee.) If you are at your Resort a lot, then it probably makes better sense to get it.
3. Groceries
Are you purchasing groceries and making your own food for your stay? If so, then you probably won't want to get the rapid refill because you will have your own drinks in your room.
4. Overall Cost of Soda and Coffee Without the Mug
Factor in how much soda and coffee are if purchased at the Resort. You can figure on a $3.50 – $4.00 charge for a soft drink or coffee purchase at the resort.
Anything else we should be thinking about when considering if we are purchasing a refillable mug? A couple more things…
5. Is it a souvenir?
Some people find the Disney mug a great souvenir piece. We cannot lie, we have mugs from way back when the Resorts were doing their own and it still brings back fun memories.
The mugs are fairly durable and will last a long time with care. The cover on them makes for good "sippy cups" for the kids and when you are traveling.
The $10 more metal cups are much better if you are taking it in the car for your drive to work. Also, some like them for the nostalgia factor. When they came out with the new 50th Anniversary Mugs, folks really wanted one because of the momento.
6. Station Location
Be aware of your location to the self-service beverage locations. One vacation we stayed at Old Key West were so far from the refillable station that it was a major pain to go get the beverages and we often opted to not get them. We felt like we wasted our money on the mugs on that particular trip.
Just be aware of where the stations are in relation to your room. The bigger your resort, the further you may have to walk.
As most extra things are at Walt Disney World, this is a fantastic option but not at all necessary to make your trip magical. You may decide for your family that this makes the most sense. Enjoy giving your kids the freedom to fill up that mug often!
If you are looking for other splurges at Walt Disney World we have 7 of our favorite options here. Of course we do Disney on a budget, so be sure to check out our money saving tips – especially if you want to save up for that refillable mug!