Your Disney World vacation with children under three years old is pretty sweet! Why? Because all children under 3 can get free admission into any of the Disney Parks!
It is important to know that the age requirement is UNDER three. Three year olds will need to have a valid theme park ticket but if your child is under 3, you are good to go.
If you are wrestling about whether to bring an infant to Disney World, we can give you further information in order for you to make your decision better. Read on.
You said children under 3 are free at the Disney World Theme Parks, does that mean they are free everywhere else too?
Babies and toddlers are free pretty much everywhere. In addition to the Theme Parks, restaurants, resorts and any type of paying attraction (ie, Genie+) will not require you to purchase anything for your child under 3. A bit more explanation follows.
Is there anything I need to do with my child when eating at a Disney World restaurant?
If you are making reservations at any Disney World Restaurant, you need to count your under 3 child as a person in your party when making the dining reservation. Even though you are counting them in the reservation, you do not pay for their meal.
If you are going on the Disney dining plan, your child under 3 should not be on the dining plan (because they are free) and you are free to share with them anything from your plate.
If you are dining at a buffet or an all you care to enjoy restaurant, your under 3 child can take as much food (and plates) as they care to. This is a wonderful perk that can save you money on your Disney vacation.
Do I need to bring a birth certificate to prove my child is under 3?
Great question! No, you do not need to show proof of age, but if your child is close to 3 and it makes you feel better, by all means throw in the birth certificate.
When you are entering through the turnstile, the Cast Member will ask you if your toddler is under 3 and if you say yes, that's good enough for them.
We understand if you have a fairly tall toddler it might ease your mind to let Disney know you are playing by the rules but they have never been known to ask.
Do I need to count my little one when making my Walt Disney World Resort reservations?
Yes you need to include your baby on your Disney resort reservations.. Even though they are free as "Guests of Mickey" infants need to be counted on the resort hotel reservation for occupancy and fire code reasons.
You are able to go over the Disney Resort room capacity if one of the guests is a baby. So if the room capacity is four and you have 2 older children and an infant, you can book that room.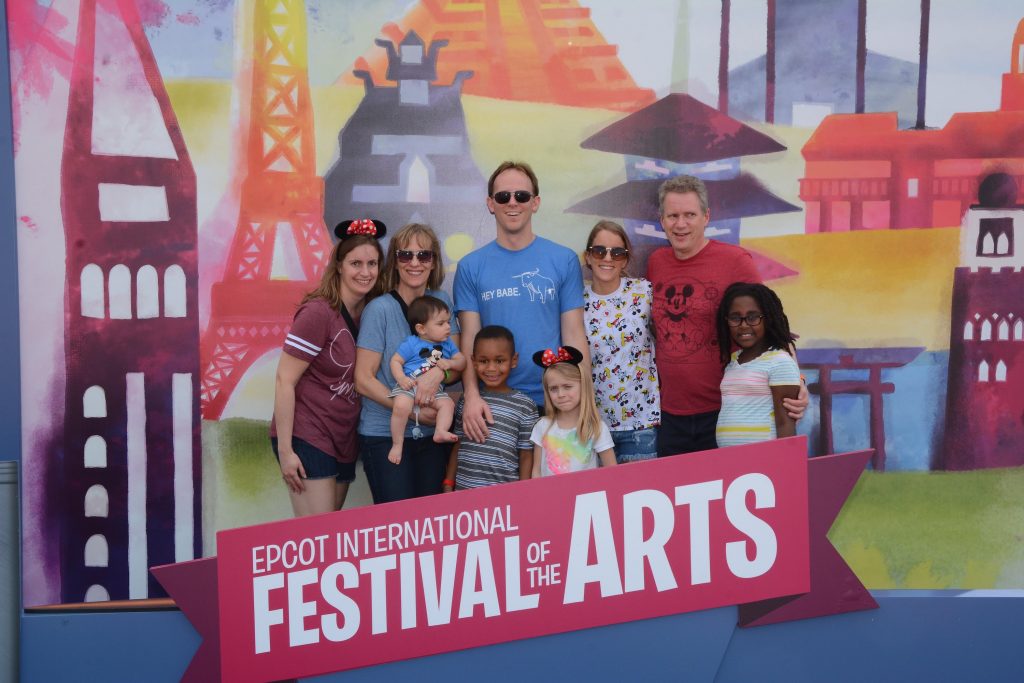 Speaking of hotel reservations, does Disney have Pack 'n Play cribs?
Yes, if you request a crib, all Disney Hotels will give you a complimentary Pack 'n Play playards that you can use for your infant during your stay.
Can my baby go on the Disney attractions with me?
Yes, babies and toddlers can accompany you on many attractions and rides. A good rule of thumb is those rides without height restrictions are usually good to go.
Any rides with height requirements are obviously ones you will not want to take your child on (nor will they allow you to).
*Check all height requirements here!
Is it ok to breastfeed my baby while in the parks?
Of course. Feel free to feed your baby anywhere you feel comfortable in Walt Disney World. In addition, read on to the next question.
Is there an area in the parks for infant care?
As a matter of fact there is. Each Disney theme park has Baby Care Centers. These are wonderful rooms that are air conditioned and open during the regular park hours.
They include private nursing rooms with rocking chairs, changing rooms with tables, restroom facilities, feeding area with high chairs, kitchen with microwave and sink, a main room with TV, table and seating and an on-site shop that has formula, baby food, juice, diapers, wipes, sunscreen and over the counter medications and clothing for purchase.
This is also the place where missing young children are looked after until claimed by the parent.
Should I bring or rent a stroller?
First, you need to think about how you will move around the parks with your little one. Will you use a baby carrier or a stroller? Most people use a stroller but of course it is what you are most comfortable with.
If you do want a stroller, Disney has stroller rentals at all Disney Theme Parks starting at $15 a day for a single stroller. The strollers must stay in the park.
Another option is to bring your own stroller. Which one is most desirable? Most people poo poo a Disney stroller because they are uncomfortable (made of hard plastic), time consuming in securing them at each park and they cannot be taken out of the park means you will not have it after you leave.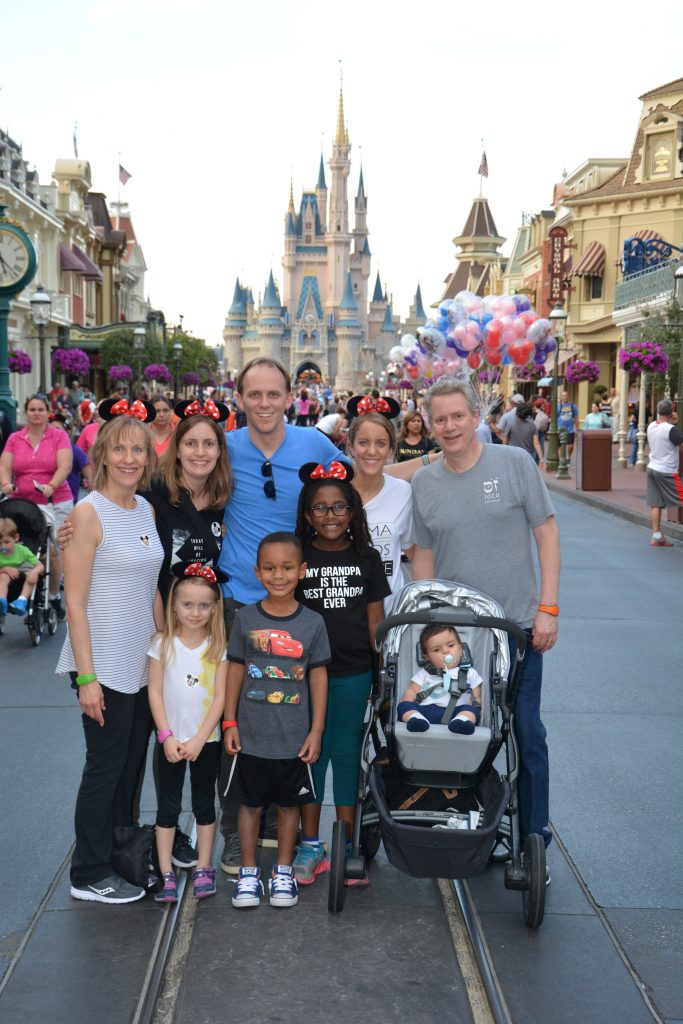 If you bring your own stroller, your child, and you, know it well, it's going to be more comfortable and you will be able to fold it up and bring it with you wherever you go next.
By the time you leave the parks, there is a great chance your child will be in "nap time" and it's great to be able to wheel them out of the parks in their own stroller.
We have more information about strollers, including the best strollers and accessories, here.
Is Disney ok with my baby being in the pool at my Resort?
Yes, no worries at all. As an added plus, most Disney hotels have some kind of dedicated kiddie pool or zero entry shallow end where you can enjoy a pool time with your little one.
One rule Disney does have is that little ones wear swim diapers. The signs around the pool say "For safety, diaper age children must wear swim diapers". We have a run down of the best pools for families here.
Do you recommend having my little one get close to the characters?
Character interactions can be a wonderful photo opportunity but be aware that some children can be very frightened of the characters. It might be a good idea to have your child do it gradually instead of running up to a character and having a potential melt down.
Any other quick hints for navigating Disney World with a little one under 3?
Absolutely! In fact, we have a post full of helpful tips when going to Disney World with your toddler! This post will give you a run down of everything you need to know.
Depending on how many days you are going, Magic Kingdom is by far your best park to be at with your little one. Attractions like It's a Small World, Country Bear Jamboree and the Many Adventures of Winnie the Pooh are bright, fun and depending on how old, should give your child delight.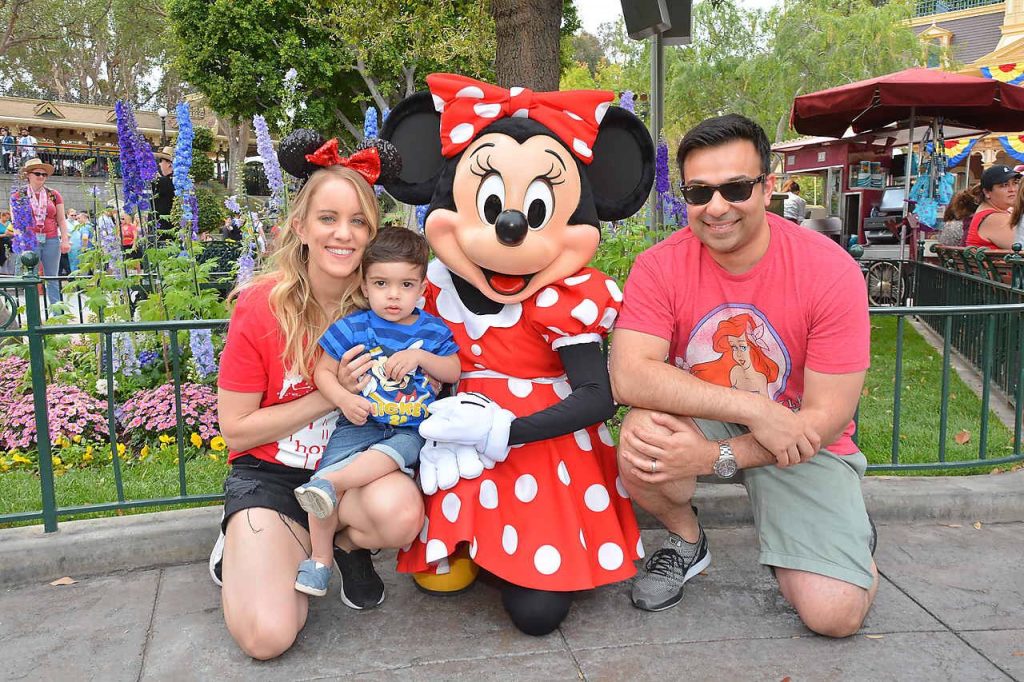 There are many attractions that have a boat ride as the means of transportation which not only is soothing but can also be a quick nap for some. Pirates of the Caribbean, Jungle Cruise and It's a Small World are some excellent boat attractions.
One thing to be aware of is Disney can crank up the volume so that even though an attraction is fairly tame, loud noises can from time to time frighten a peaceful child. An example of this would be the Haunted Mansion.
Two attractions to go to if you need a break is the Tomorrowland Transit Authority People Mover and Walt Disney World Railroad. These two rides can give you a bit more time to relax.
Another great thing to do with your toddler is to walk down Main Street USA and take in some of the shops. You can have a great time browsing, eating some fun food and having a good time just getting away from the long lines.
Of course there are things to do in all the Disney World Theme Parks for your child. Disney's Animal Kingdom is a fantastic place to introduce your little one to animals up close! Disney's Hollywood Studios is bright and full of visual wonder and finally Epcot is great with The Seas and the World Showcase.
We have loads of more tips for going to Walt Disney World with your toddler -so be sure to check them out!