When we think of Disney World we think of kids running around the happiest place on earth. The kids have huge smiles on their faces, they are meeting Mickey Mouse and his friends and riding on all the great attractions.
But, did you know Disney World is almost as fun and exciting for adults as it is for the kids? It's true!
Of course, it doesn't hurt to get completely in touch with your inner child self during your stay…but Disney has a way to win over even the most stoic adult and make them feel like a kid again.
We want to highlight some of the best things Disney has to offer if you are going to the Disney Parks without children. We'll give you some ideas, tips, best attractions and restaurants to consider. These tips and ideas will help you thoroughly enjoy your Disney trip to it's max as an adult.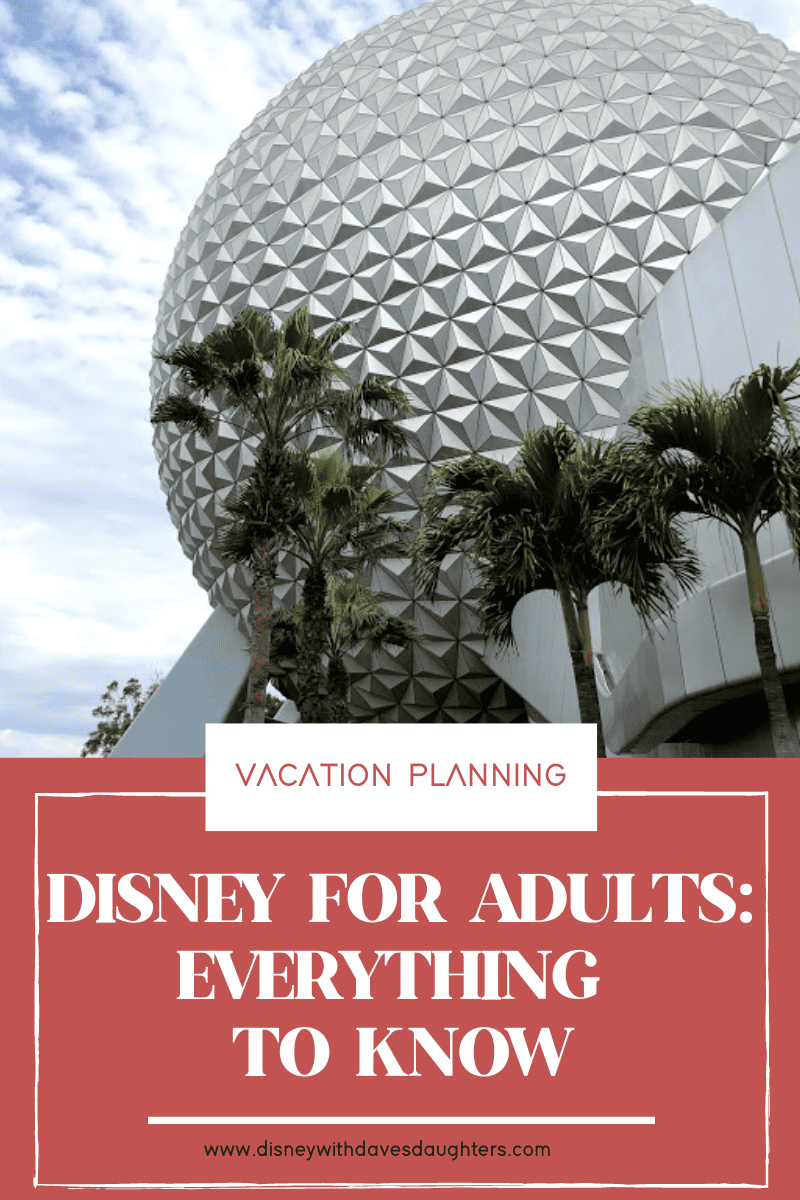 Disney With Dave's Daughters is a participant in the Amazon Services LLC Associates Program. This post may include affiliate links which means I may earn a small commission if you shop using the links below at no additional cost to you. 
Best Disney World Adult Tips
You might be surprised to find that there are a huge number of people that go to Walt Disney World without kids! In fact, according to our survey, 42% of Disney visitors go without kids.
We have done a couple family Disney trip with no little kids and they were VERY fun. People thought we were nuts to go to Walt Disney World without little kids but we are so glad we did it!
Here are some general tips you should consider as you visit Disney World as adults.
Relax and Take It Easy
Disney World is anything but "take it easy" when you have small children! Kids want to do everything and do it now! As an adult, you can relax a bit.
We encourage you to take in the sights and linger at the shops on Main Street a bit longer. This is a luxury most people don't have so take advantage of this great way to visit.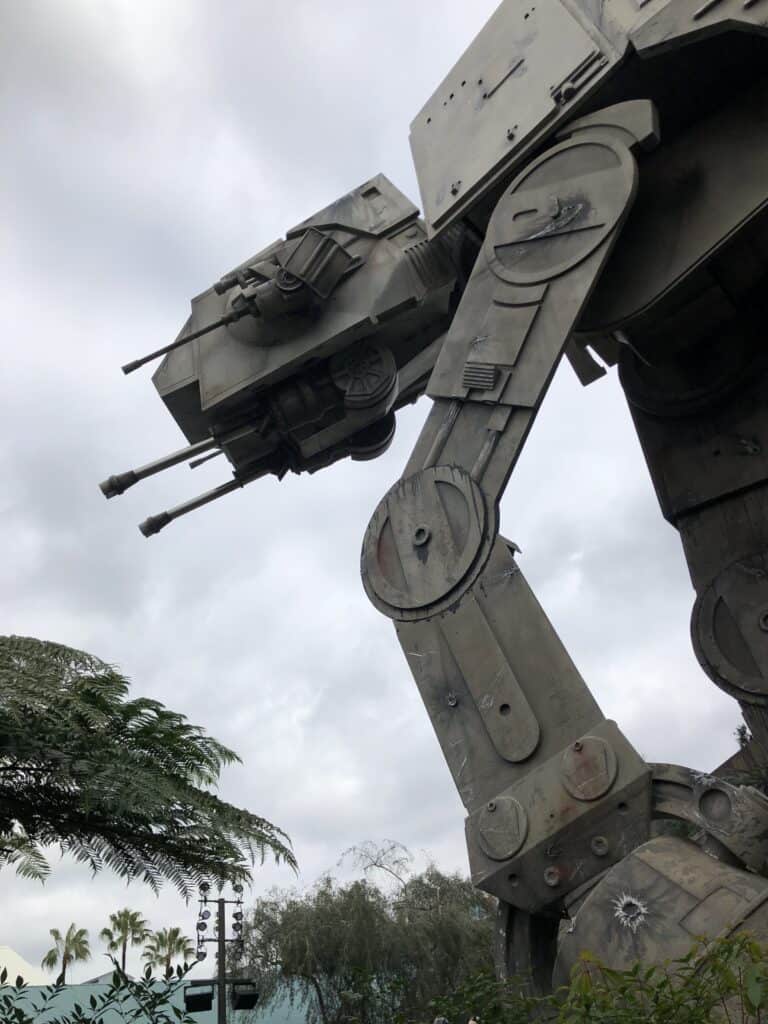 Photo Credit Alexis Larcy
You may want to try to do some of the 41 hidden things to do at Disney World that most people don't know about! You will have the time and energy to try some of these.
Sleep In and Stay Late
Again, this is the total opposite of what we normally tell folks going to Disney World to do. We usually suggest to get up early so you are at rope drop and then as the kids tucker out, you will need to leave early. With just adults, you don't need to do this!
Disney World is beautiful at night and you can take in the fireworks and other special Disney night activities without getting tired because you slept in and came in later. The lines can typically be shorter at night as well so this is an added bonus.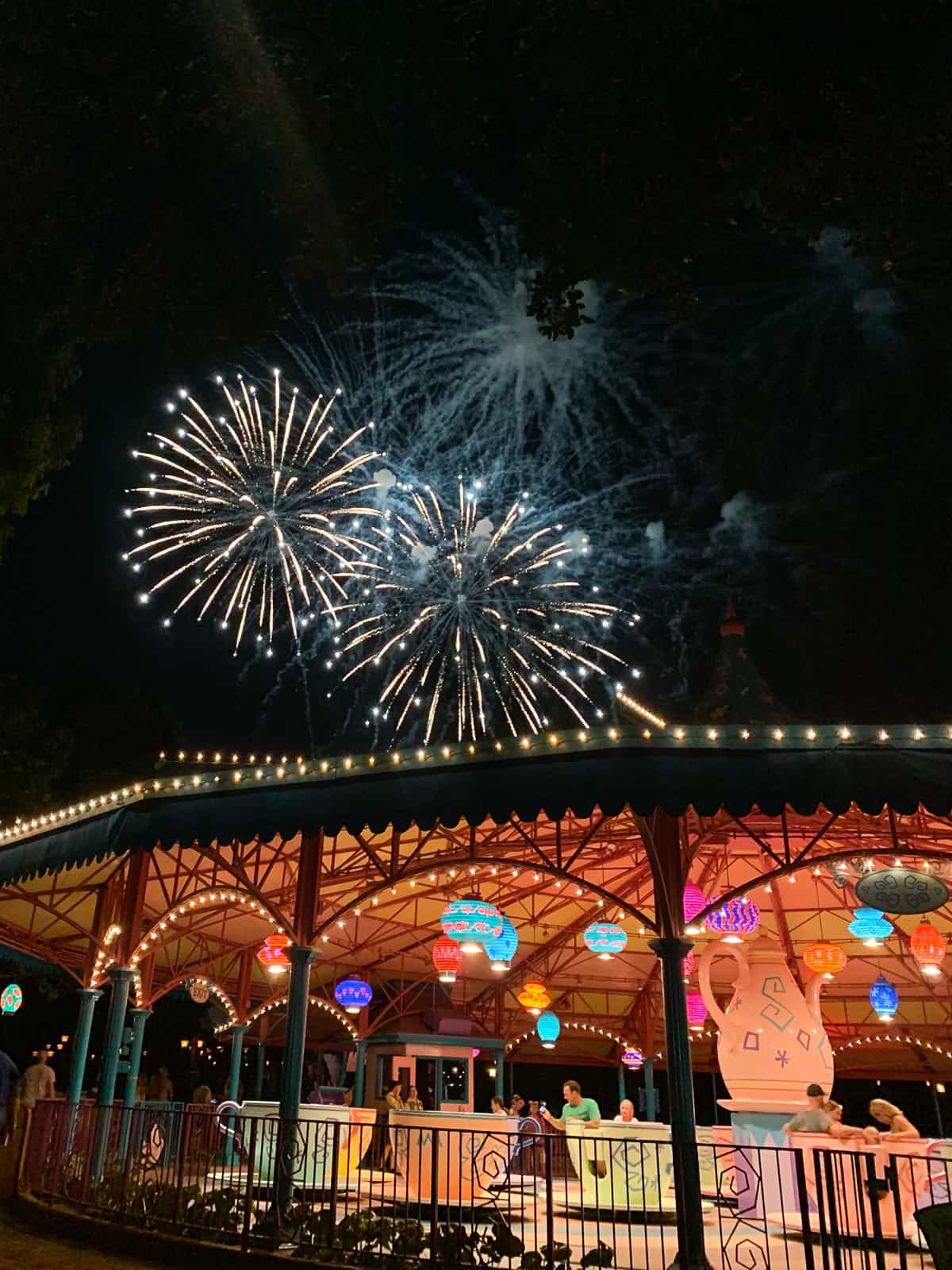 Nighttime is the Right time!
Staying on the "Sleep in and stay late" motif, there are some wonderful places for you to keep the night alive at Disney World. Disney Springs is a fantastic entertainment area full of wonderful restaurants, pubs, and recreational activities galore.
Whether you want to see a movie, go bowling, dance with a live DJ or just stroll along taking in the sites and having a nightcap at one of the fun bars, this is a great place for your night entertainment.
Another wonderful night area you should consider is Disney's BoardWalk. You can think of this as Disney Springs lite. It is smaller with not as much to do but it is a wonderful spot to enjoy yourself and depending on where you are staying, it could be a short walk to your room when you finally retire for the night.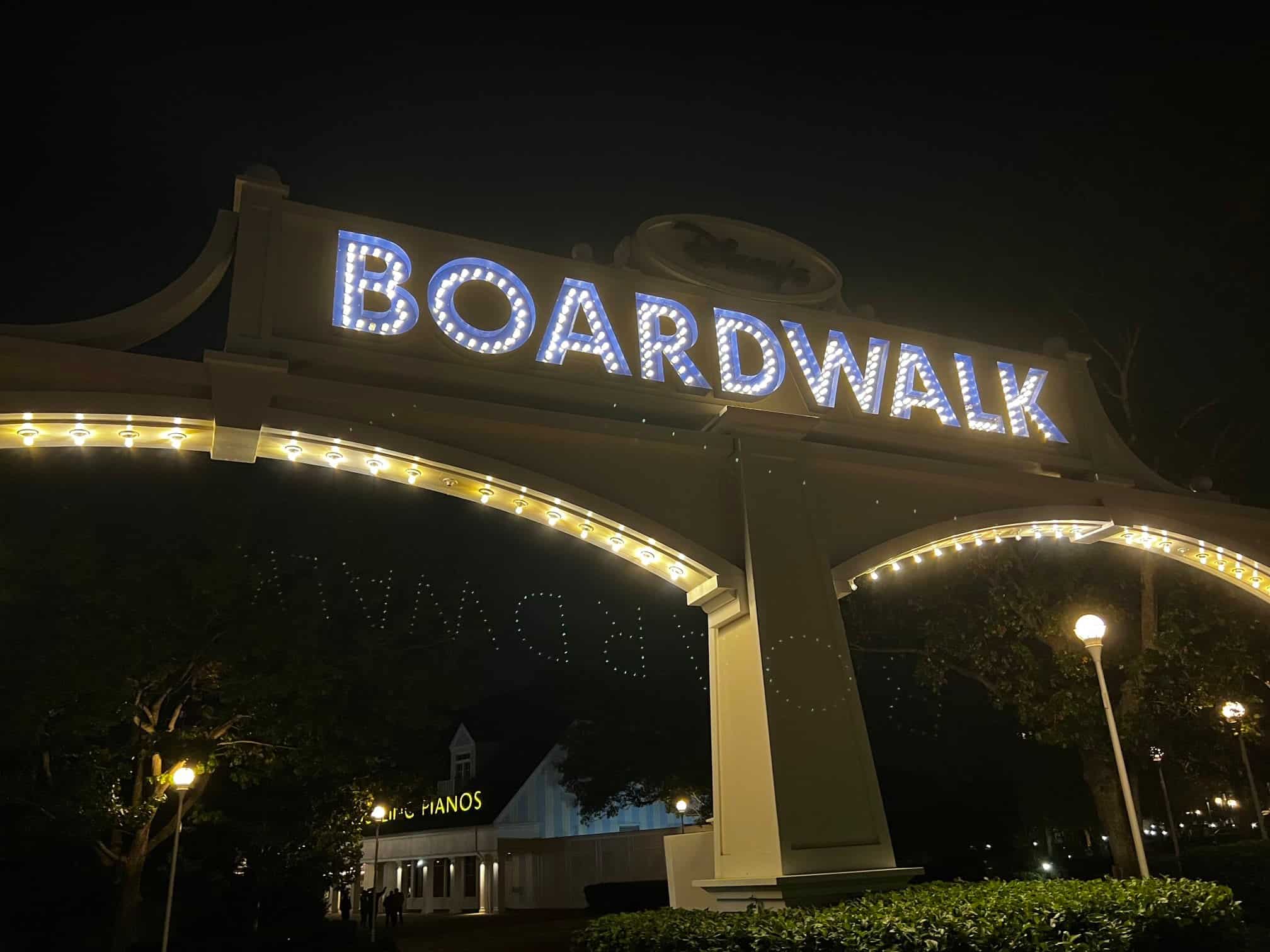 Best Disney World Adult Resorts
Generally speaking, the deluxe Disney World hotels have a better "adult" feel about them. They are more classy, less noisy, you are less apt to have someone do a cannonball right in front of you and the grounds and architecture tends to be more sophisticated.
As you can imagine, Deluxe level hotels are more expensive than the budget hotels so you will need to take that into consideration. One giant perk of deluxe level hotels is that you get Extended Evening Hours at the Disney Parks. You can find the schedule here. For adults, this is a fantastic perk as staying out late is much easier without kids!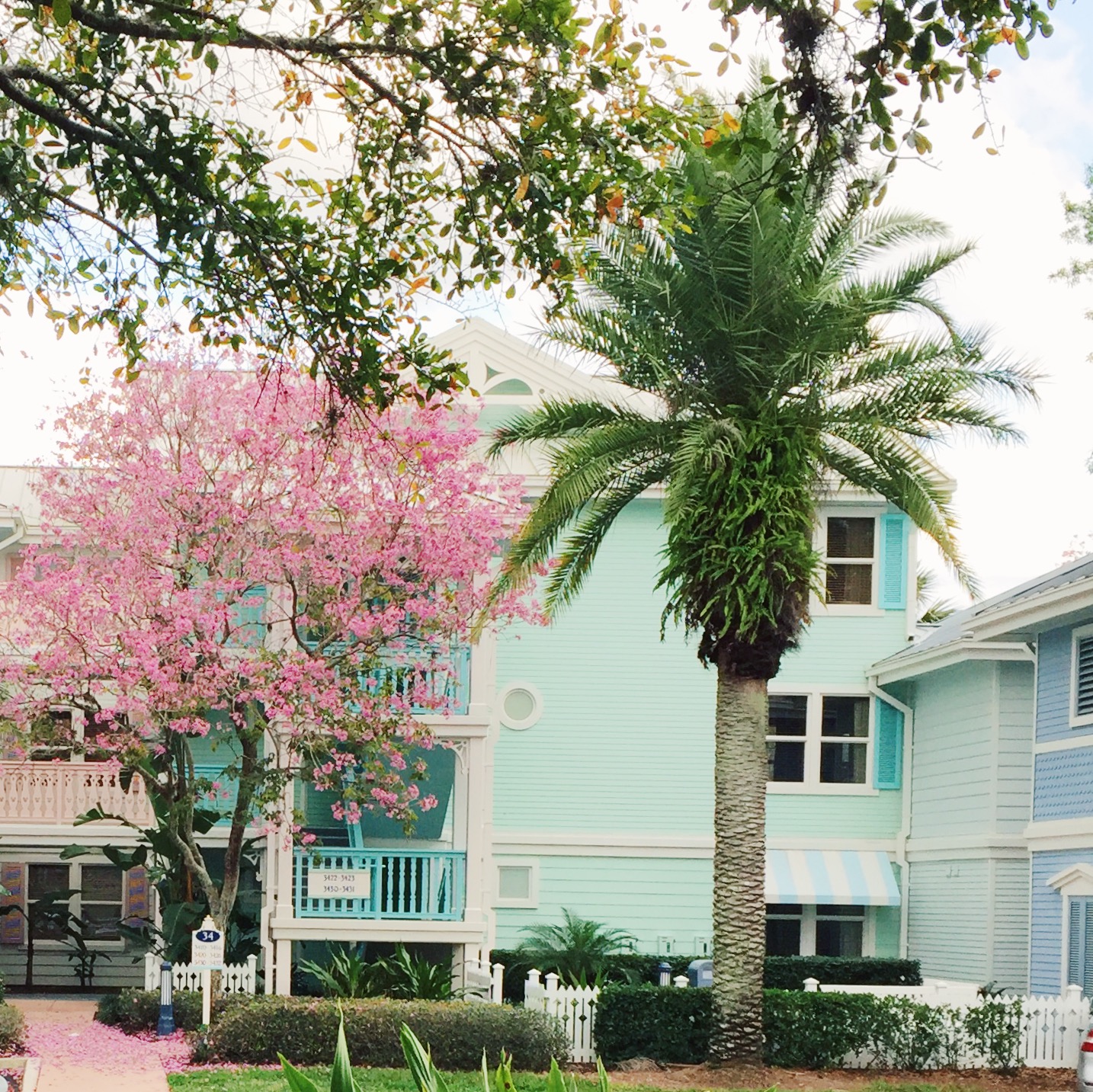 Here are some of the Disney hotels we feel are more catered to adults:
Disney's Boardwalk Inn
If you read the "Nighttime is the Righttime" above, you will know that we love Disney's Boardwalk for some awesome nightlife. Well, you can literally be steps away from it if you stay at Disney's Boardwalk Inn!
This resort is one of Disney's deluxe hotels so it is a bit on the spendy side but it is a great adult hotel. It is themed as an Atlantic City Inn during the early 1900's with decor that is simply unbelievable.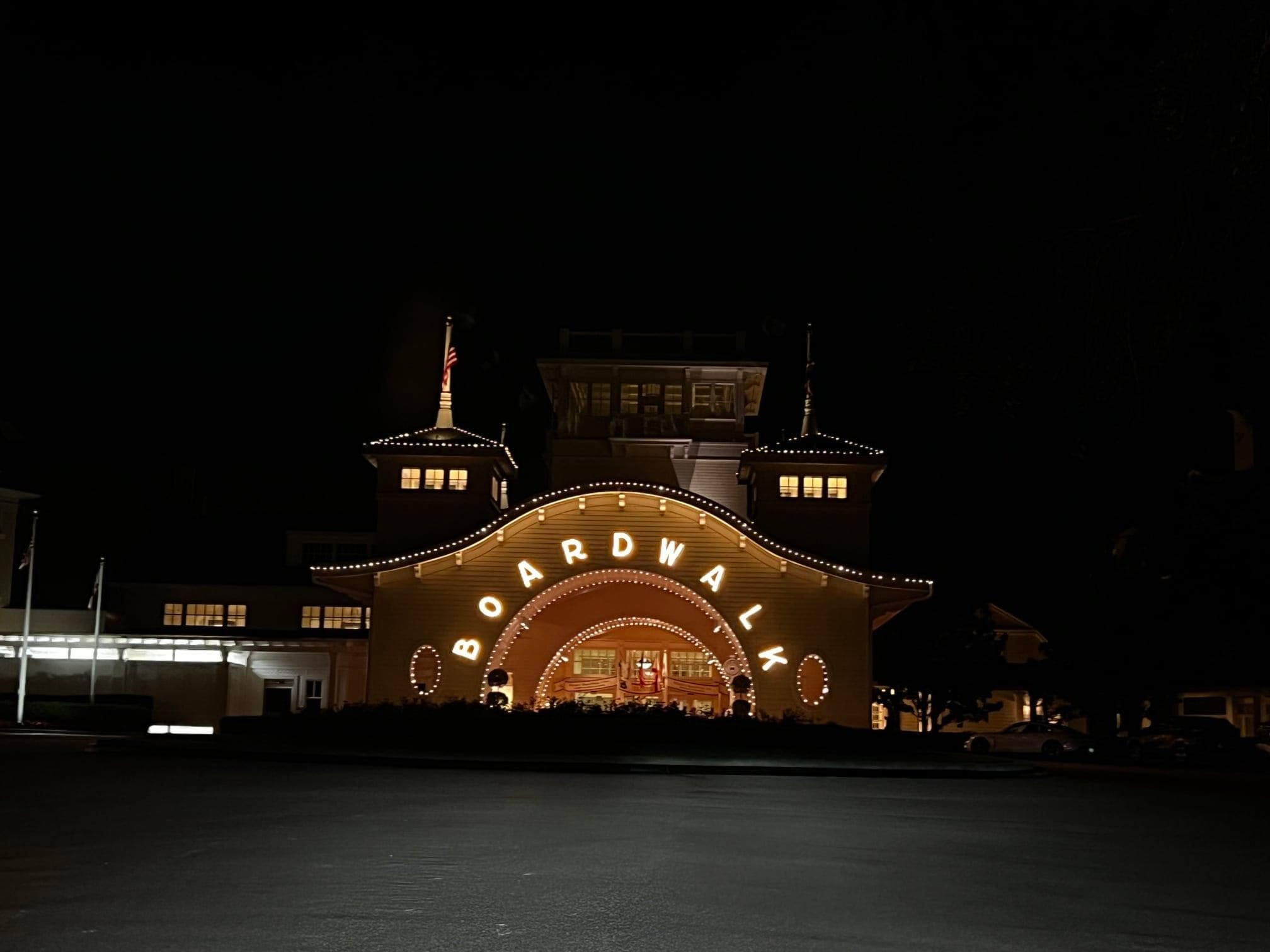 You are also walking distance from Epcot which is wonderful if you are drinking around the world at the World Showcase (more about this later).
Finally, you are a short boat ride from Disney's Hollywood Studios. Disney's Boardwalk Inn is something to consider for sure.
Disney's Grand Floridian Resort
This regal Victorian style hotel is both elegant and magnificent. It hosts some of the finest restaurants and has beautiful, well manicured landscaping.
The Grand Floridian is beyond belief at Christmas time as it is decorated wonderfully. One other great benefit of the Grand Floridian is that it is right on the monorail to get you around.
Disney's Animal Kingdom Lodge
Again, a great adult resort but also great for families that love animals. This unique deluxe resort features live animals roaming through a Savannah. There are many rooms that overlook the Savannah as well as viewing galleries in public areas to watch the animals up close.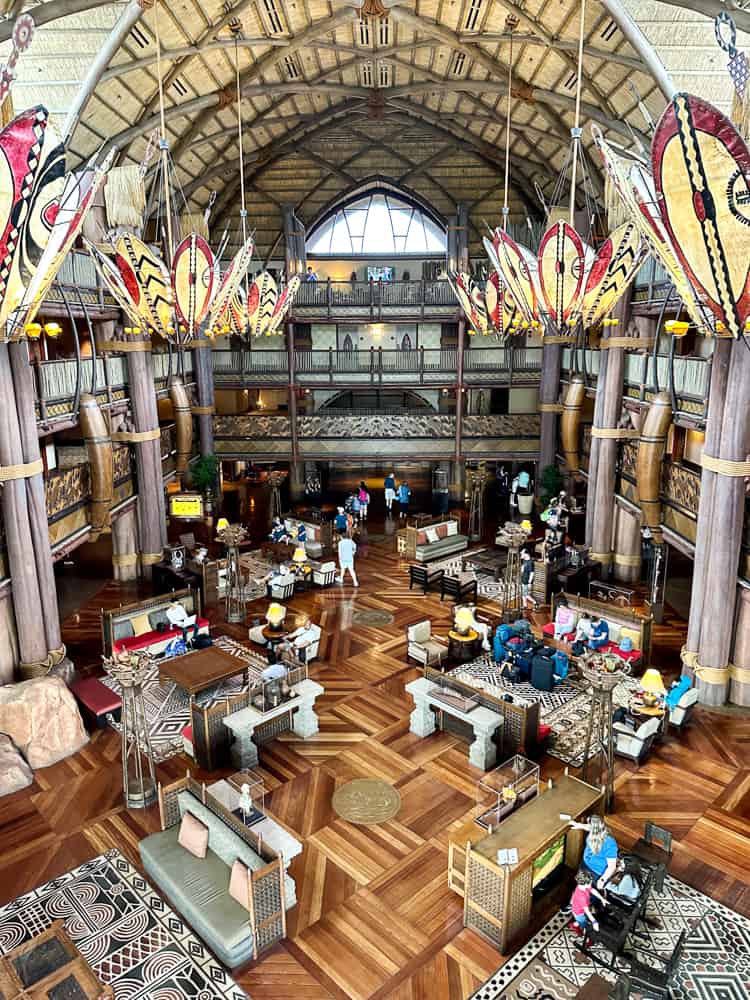 Another great amenity is that the viewing rooms have night vision goggles included in order to observe the nocturnal activities of the Savannah animals. The African culture in the arts, design, and food make this resort a wonderful place to stay inside as the animals surround you outside.
The Animal Kingdom lodge has a number of amazing restaurants including Boma, one of our family favorites. The lobby is also considered to be one of the best decorated lobbies in all of Disney.
One thing to know about Disney's Animal Kingdom Lodge is that it is pretty far away from EPCOT, Disney's Hollywood Studios, and the Magic Kingdom. You will need to plan ahead for the extra travel time. That being said, we have never met anyone who has regretted staying at this resort.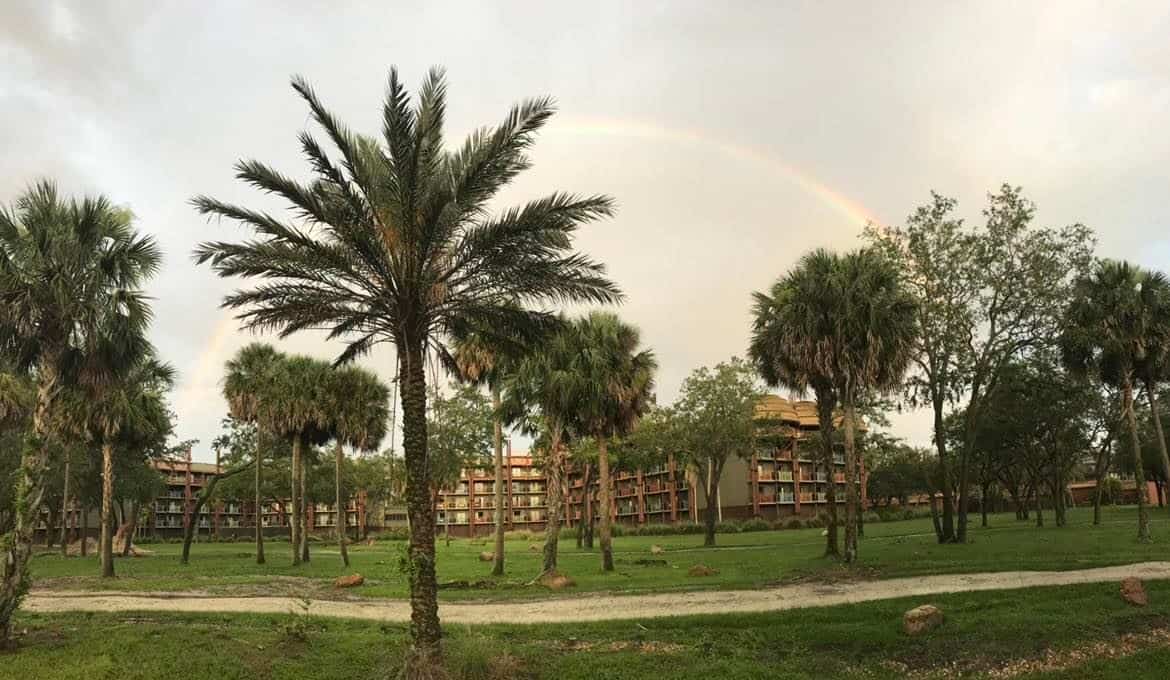 We do have a list of all the Walt Disney World Deluxe Resorts here! They are ranked in order of our favorite to least favorite and it has additional information about each of the three resorts listed here.
Best Disney World Adult Theme Park
As an adult, you can have a great time at any of the four theme parks at Disney World but we wanted to share what most people feel are the best theme parks when folks visit as Disney Adults.
Epcot
No surprise that most people think Epcot has the most to offer adults and we agree. The World Showcase highlighting 11 countries with wonderful food, drink and culture is a top priority for many adults.
Special events like the International Food and Wine Festival and Festival of the Arts are examples of why adults favor Epcot. Many adults like to "drink around the world" by trying different adult beverages in the World Showcase during the Food and Wine Festival. EPCOT also tends to have a wider variety of snacks that appeal more to adults.
There are also great attractions and sites that lend themselves to more adult activity. For example, Living with the Land is a fun boat ride that shows the four working greenhouses in the Land Pavilion. This might be a little boring for kids, but adults will find it interesting! Several members of our family love gardening and plants so we find this to be a very enjoyable ride that the kids tolerate! Ha!
Disney's Animal Kingdom
Adults enjoy the Animal Kingdom next. If you think about it, Animal Kingdom has a more relaxed feel about it, like the animals it serves. It is spread out so there is less congestion, great attractions and entertainment that is often appreciated more by adults. There are a number of great shows that are well worth your time.
Photo Credit Alexis Larcy
Magic Kingdom
Coming in third is the Magic Kingdom. Whether it's going on some of the iconic rides that you rode when you were a kid, or just strolling down Main Street nibbling on a treat, you can't beat Magic Kingdom as a kid OR as an adult.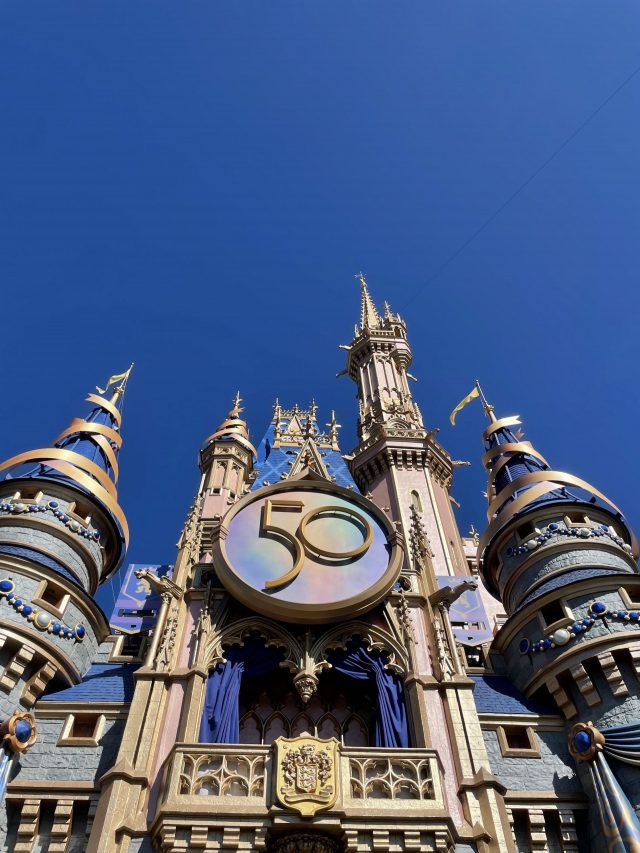 Hollywood Studios
Though Hollywood Studios is coming in last on this list, there is definitely some wonderful attractions adults love which we will get into in a bit. Hollywood Studios has gone through many changes over the years and is growing in popularity.
One note – if you are a huge Star Wars fan, you may find Hollywood Studios to be one of your favorite parks. You will want to plan plenty of time to visit Star Wars land if you are a Star Wars fan. (Be sure to check out Ogas Cantina and get some blue milk!)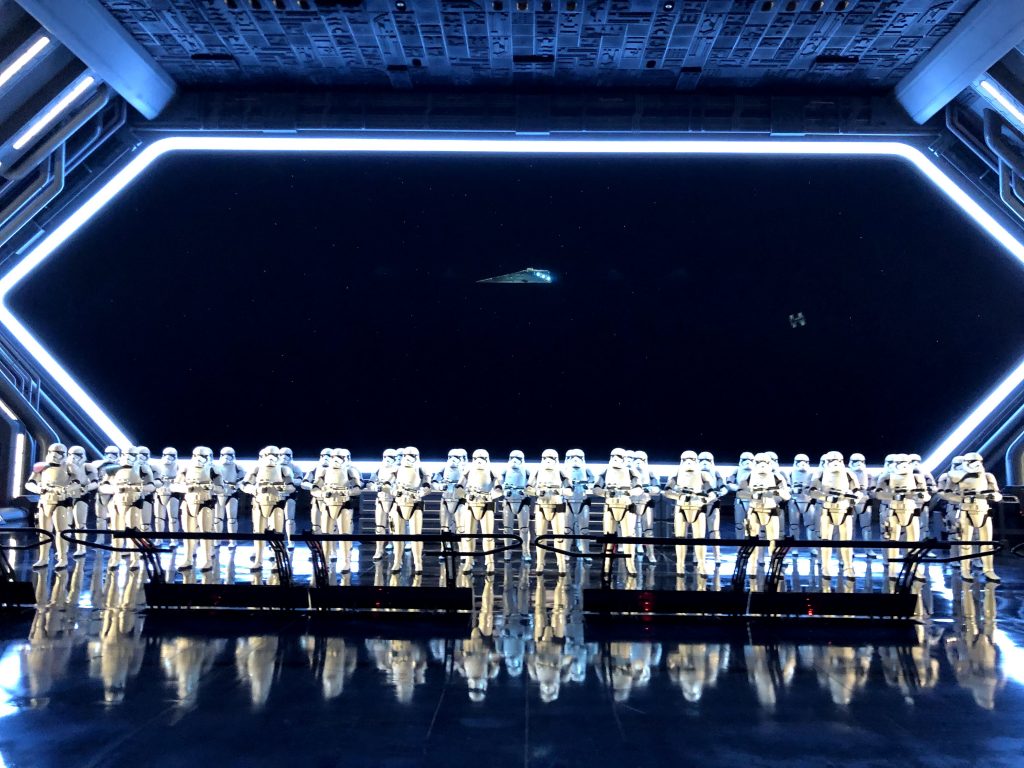 Photo Credit Alexis Larcy
Best Disney World Adult Attractions
Here we share the favorite attractions adults have rated in recent years. Obviously, this is a subjective thing so use it as a starting point for your own Disney Vacation itinerary.
Popular rides tend to have the longer lines so always take that into consideration as you plan. Consider purchasing Genie+ to help cut down on wait times.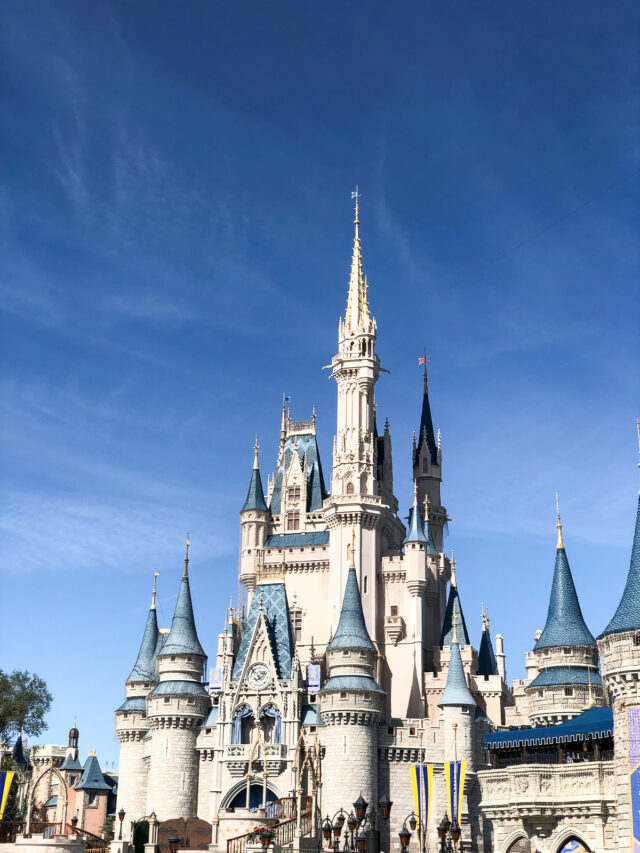 Best Magic Kingdom Attractions for Adults
Space Mountain. Space Mountain leads our list in the Magic Kingdom. Not only is it a fun ride, but it has Disney written all over it. Creative, futuristic, one of a kind, historic and has stood the test of time with it's popularity.
Pirates of the Caribbean. This iconic Disney indoor gentle ride is a "can't miss" attraction for adults! Our dad tells the story of being a kid and riding this attraction several times in a row before the line got too long. We never, ever miss Pirates of the Caribbean.
Haunted Mansion. Another classic Disney experience that every adult must experience!
Big Thunder Mountain Railroad. This fairly tame roller coaster ride which is an out of control train, is a great visual as well as experiential attraction.
Splash Mountain (soon to be Tiana's Bayou Adventure). Another of the more "thrill ride" experiences with the twist that you can get a bit wet on. Great on a hot day and not so great if you are visiting on a fairly cold day.
It's a Small World. This poor attraction gets ridiculed over and over but it needs to be experienced simply for the historical reason. Walt himself was involved in it's creation for the 1964-1965 World's Fair. One other nice thing about this attraction is there is never a long wait to get on it.
Carousel of Progress. See It's a Small World above. Same thing applies for Carousel of Progress.
Buzz Lightyear's Space Ranger Spin. Who doesn't want to shoot targets using a laser cannon mounted on a spinning car? Just a fun overall attraction. (Get tips on getting a high score on this ride here!)
TRON. This is one of our new favorites. Hop on a lightcycle and enjoy this incredible new ride!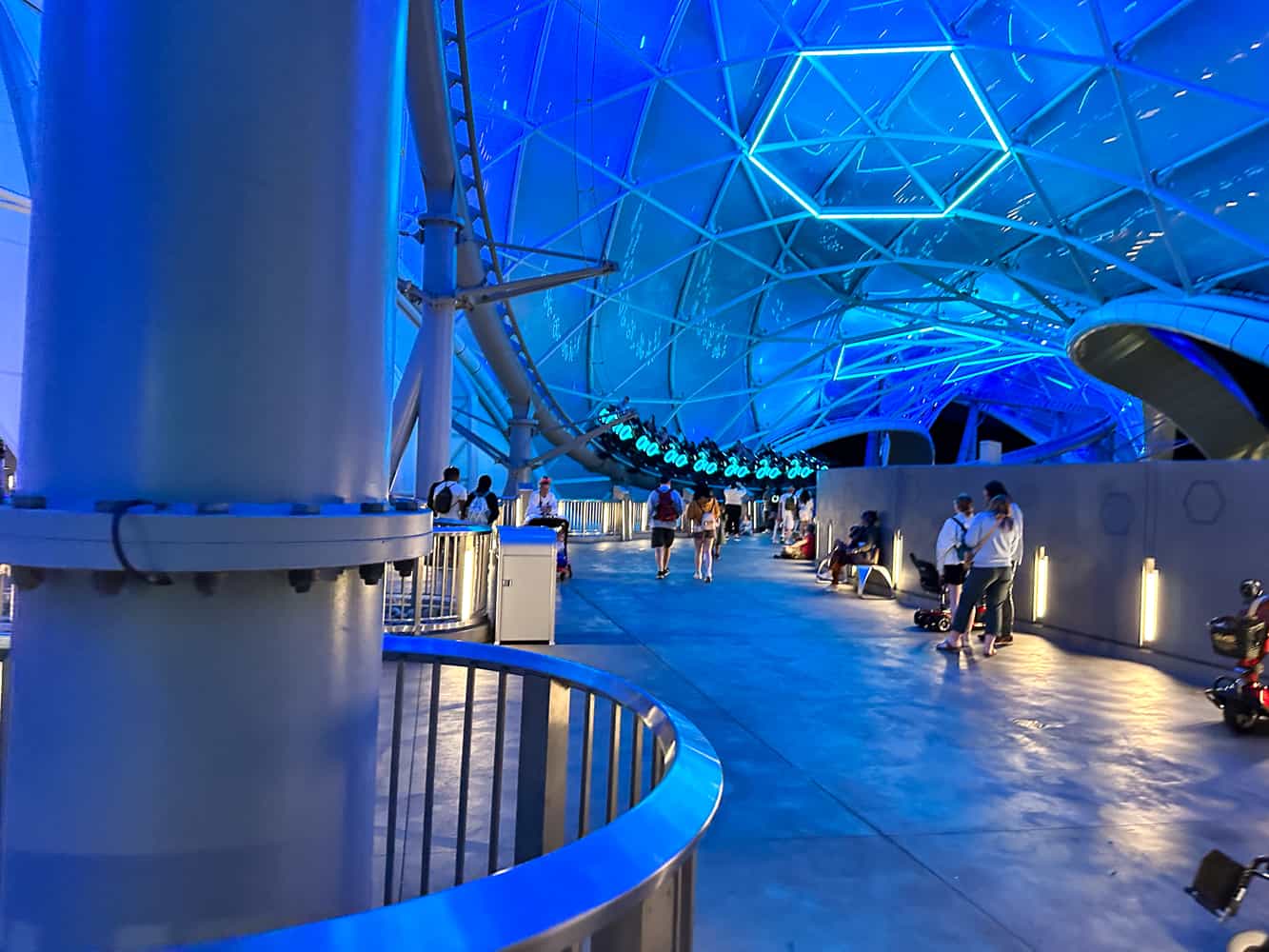 Best Epcot Attractions for Adults
Guardians of the Galaxy: Cosmic Rewind. Disney's newest creation is an amazing attraction that is easily one of the best rides in all of Disney World. The only caveat with this ride is what you may find on other similar thrill rides if you get motion sickness.
Soarin Around the World. Many adults rank this as their all time favorite Disney Ride. We love this ride and it is a "can't miss" for us. We hit this one at rope drop.
Test Track. Build your own car and go on a test track ending in a a high speed ride. This is a pretty cool attraction for the whole family.
Spaceship Earth. Just in case you don't know, this is the big Epcot globe. Inside the globe is an attraction that you must see called Spaceship Earth. Truth be told, we don't love the theme of this ride as much as we have in the past, but there is nothing like going up in "the ball" – and coming down backwards (don't worry, you won't get sick).
Mission: SPACE. There are 2 versions of this ride…one that is less intense for those who get motion sickness. A wonderful experience of what it's like in space.
Best Hollywood Studio Attractions for Adults
Millennium Falcon. Star Wars fan? Even if you are not, you will want to experience this great new Disney ride.
Star Wars: Rise of the Resistance. Another must see attraction at Hollywood Studios but make sure you check out how to best see it avoiding the long lines.
Twilight Zone Tower of Terror. If you were a fan of the Twilight Zone television show you will especially enjoy the references to the show in this ride, but even if you have never seen the show, this is a wonderful attraction. This is our mom's favorite ride! We hit this ride up at rope drop and then head over to Rock 'n' Roller Coaster
Rock 'n' Roller Coaster starring Aerosmith. This coaster is not for the faint of heart but if you enjoy them fast and wild, like Aerosmith music that is featured in the ride, you will love this.
Toy Story Mania! This attraction is similar to Buzz Lightyear's Space Ranger Spin at Magic Kingdom but we feel is more fun.
Best Disney's Animal Kingdom Attractions for Adults
Avatar Flight of Passage. If you like Soarin, you will love Avatar. Similar concept but Disney takes it to the next level. This part of the Animal Kingdom is AMAZING at night. Tip: If the park is closing before sunset, get in line for Flight of Passage just before the park closes. The will let you ride the attraction, and when you get off you will see Pandora glowing. It is amazing.
Kilimanjaro Safari. This is not a gimmicky Jungle Cruise animatronic animal thing…this is real. You are entertained but you are also experiencing wonderful animals in a fairly natural environment. Disney imagineers have created the safari in such a way that the animal enclosures are natural and you can't tell they are there.
Na'vi River Journey. Peaceful river ride through a bioluminescent rainforest.
Expedition Everest. Another great coaster but a warning if you get motion sickness….at one point it goes backwards.
7 Best Disney World Restaurants For Adults
Staying with our idea of taking it slower when visiting as adults, these are dining options that could be experienced when you aren't trying to "eat and run" to the next attraction. Keep in mind that you will want to get reservations for these restaurants.
This is Disney's crown jewel in dining and located in the Grand Floridian! Award winning 7 – 10 course meals which can easily take 4 hours to enjoy. No one under 10 is allowed in and there is a dress code. This is the ultimate dining experience for adults!
2. Jiko: The Cooking Place
Located at the Animal Kingdom Lodge, this cozy, warm restaurant offers a mix of African and Mediterranean inspired dishes that are fantastic. One of Disney's best restaurants where you cannot go wrong eating at.
3. Le Cellier Steakhouse
Located in the Canadian Pavilion in Epcot, this wonderful steakhouse serves some of the best food in all of Disney World but be forewarned that the reservations can be hard to get.
4. Chefs De France
Not to be outdone by Canada, the French have a wonderful place to dine at Epcot's France Pavilion called Chefs De France. Wonderful French cuisine that will delight your pallet.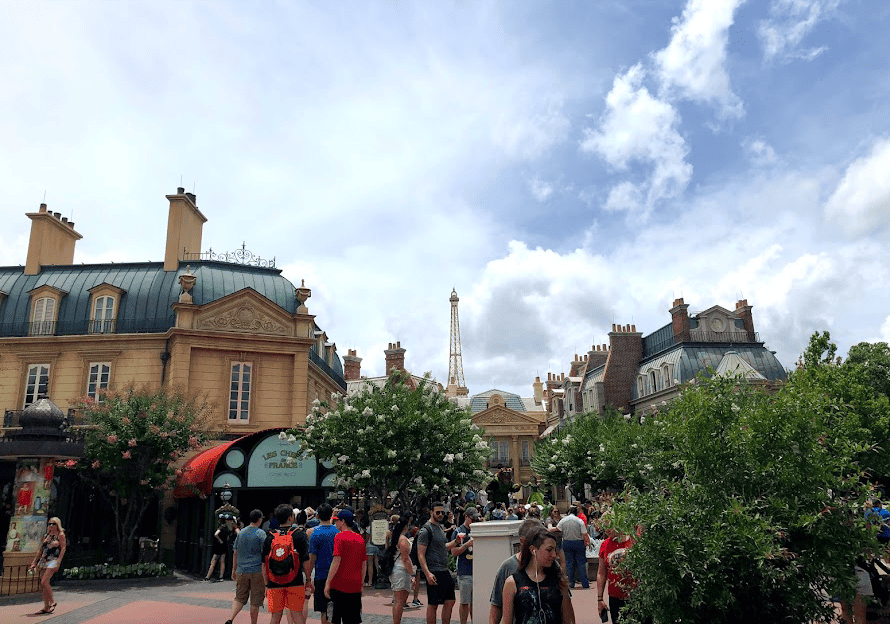 5. The Hollywood Brown Derby
Over at Hollywood Studios, the Hollywood Brown Derby restaurant is a sophisticated and expensive eatery with exquisite food.
6. Tiffins
Located in the Animal Kingdom, Tiffins is a newer restaurant with a South African theme. If you are an adventurest eater, you will especially enjoy the menu at Tiffins.
7. Raglan Road
Over at Disney Springs, there is a unique restaurant that not only has some great food, but also offers live entertainment with music, dancing and a ton of fun. If this is what you enjoy, then you will want to check out Raglan Road!
Remember that just because you are coming as an adult doesn't mean some of the normal Disney considerations are not applicable. Be sure to check out our information on things like:
You also might consider trying other Orlando attractions such as visiting a winery or some of Florida's beautiful botanical gardens! You can find out more about these attractions, and other non-theme park things to do here!