Cinderella is one of the most iconic princesses of the entire Disney Princess franchise! She often the princess that we first think of when we consider the 12 official princesses.
Walt Disney's film "Cinderella" was released in 1950 right when Disney was on the verge of bankruptcy. Disney really needed this movie to be a success, as "Bambi," "Fantasia," and "Pinocchio" did not make the Disney company they needed. In fact, these movies LOST Disney $4 million.
The film came out nationwide on March 4 and it was a huge success. The American Film Institute considers this movie to be one of the best movies ever made!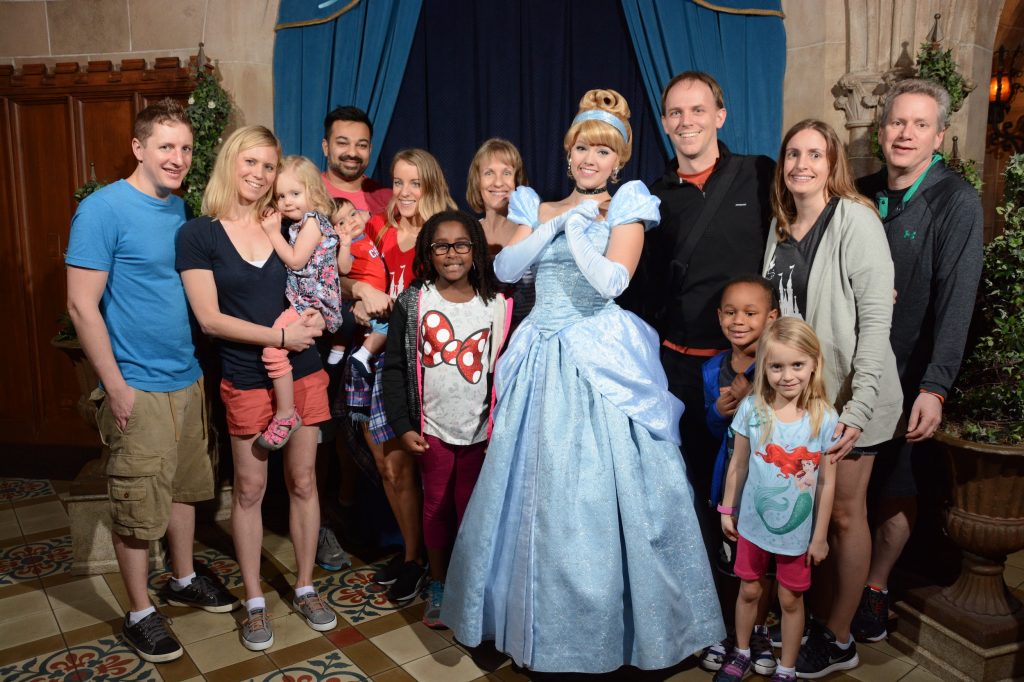 Cinderella Movie Synopsis
Cinderella's father has died and she is left living with her wicked stepmother and two awful stepsisters. She has become the family servant and has basically no chance to attend the upcoming ball where the Prince will find a wife.
After her stepmother and stepsisters head off to the ball without her, Cinderella's Fairy Godmother shows up to work her magic and gets her to the ball. Cinderella has until midnight to get home – at which point the spell wears off.
At the ball, Cinderella enchants the prince and loses track of time. When the clock strikes 12:00, she rushes home, leaving one glass slipper at the castle. Will the Prince find the owner of the glass slipper – his true love? Of course he does…and they live happily ever after!
Who is Cinderella's Prince?
Prince Charming is Cinderella's prince!
Who Voiced Cinderella in the Disney Movie?
Cinderella was voiced by Ilene Woods. She also voiced the audio book for Snow White that was released in 1949. In the video below Ilene shares about working with Walt. The story behind recording "Sing Sweet Nightingale" is particularly fascinating!
Cinderella's Songs
Cinderella sings the following songs:
A Dream Is A Wish Your Heart Makes
Sing Sweet Nightingale
So This is Love
Cinderella Characters
Prince Charming
Anastasia and Drizella are her stepsisters.
Jac and Gus are key mice friends.
Lucifer is the evil cat owned by Cinderella's step family.
The Fairy Godmother makes Cinderella's dreams come true!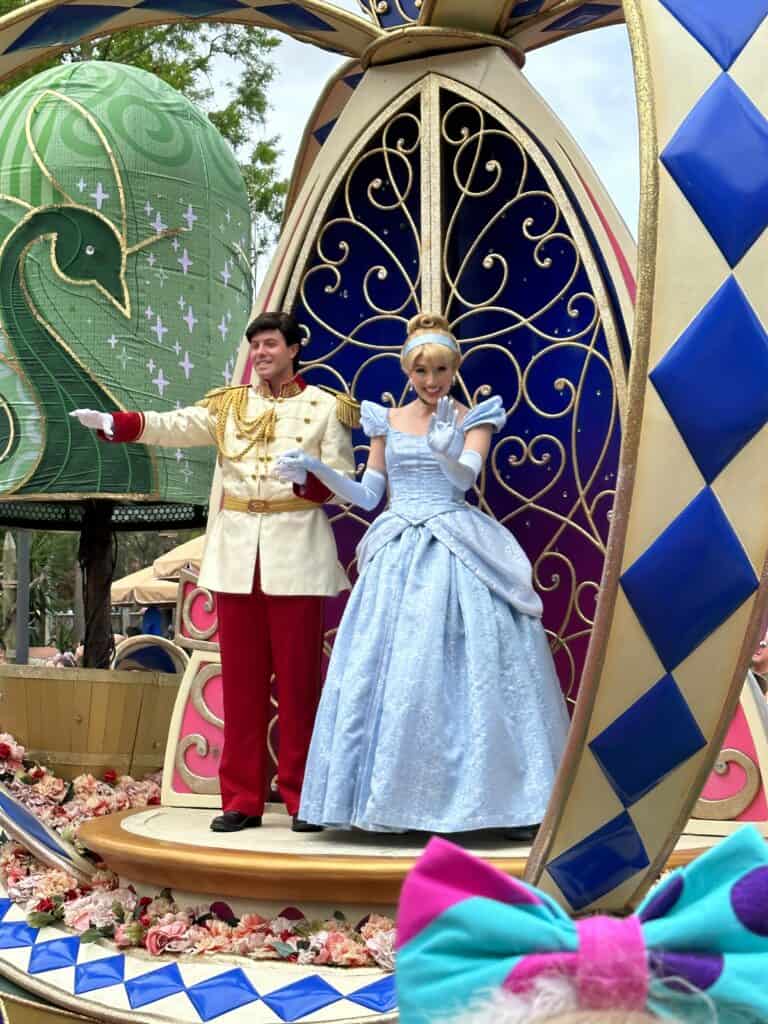 9 Fun Facts About Cinderella
Cinderella is the second Disney princess.
This is Disney's 12th animated feature film. Walt Disney loved the scene where Cinderella's rags turn into a gown!
It has 2 sequels: Dreams Come True and A Twist in Time.
The most popular song from this film is sung by Cinderella: "A Dream is a Wish Your Heart Makes."
Cinderella is 19-20 years old, making her one of the oldest princesses.
Her shoe size is 4.5!
Cinderella is the first non-royal blood princess.
She loses her shoe three times in the movie!
Without the success of this move, Walt Disney would have gone bankrupt! Perhaps this is why the castle in Walt Disney World is Cinderella's!
What to say to Cinderella at Walt Disney World:
What to ask Cinderella when you meet her at Disney:
1. Ask her if her mouse friends moved into the castle with her.
2. Ask her if glass shoes comfortable.
3. Ask her if she ever stays out past midnight.
We have a list of all our favorite quotes from Cinderella here!
Official Disney Princesses
How well do you know all the Disney princesses? Who is your favorite? Check your Disney princess knowledge here: