When you're planning your Walt Disney World vacation, one of the biggest factors is where to stay! From onsite to offsite, from a deluxe resort to a value one, which one do you pick?
And how do you pick?
Here's all the details you need to know and think about when figuring out where to stay as you plan your Disney World vacation.
First of all, we'll answer one of the most important questions we get asked:
Does it Matter Where You Stay at Disney?
Yes, it does matter where you stay! There are many factors driving your decision as to where to stay (budget, kid friendly, close to parks, etc) but at the end of the day, it does matter where you stay.
This is why we've dedicated a lot of time to help you make the decision as to where to stay! We've stayed at amazing hotels and not so amazing ones and want you to have the most magical trip ever.
Let's learn!
Staying On-site at a Disney World Resort
Whenever we're asked where you should stay as you plan your trip, we always recommend staying at an official Walt Disney World resort hotel if your budget allows. When you stay on-site, there's many additional perks to be had and the magic of Disney will continue at your hotel!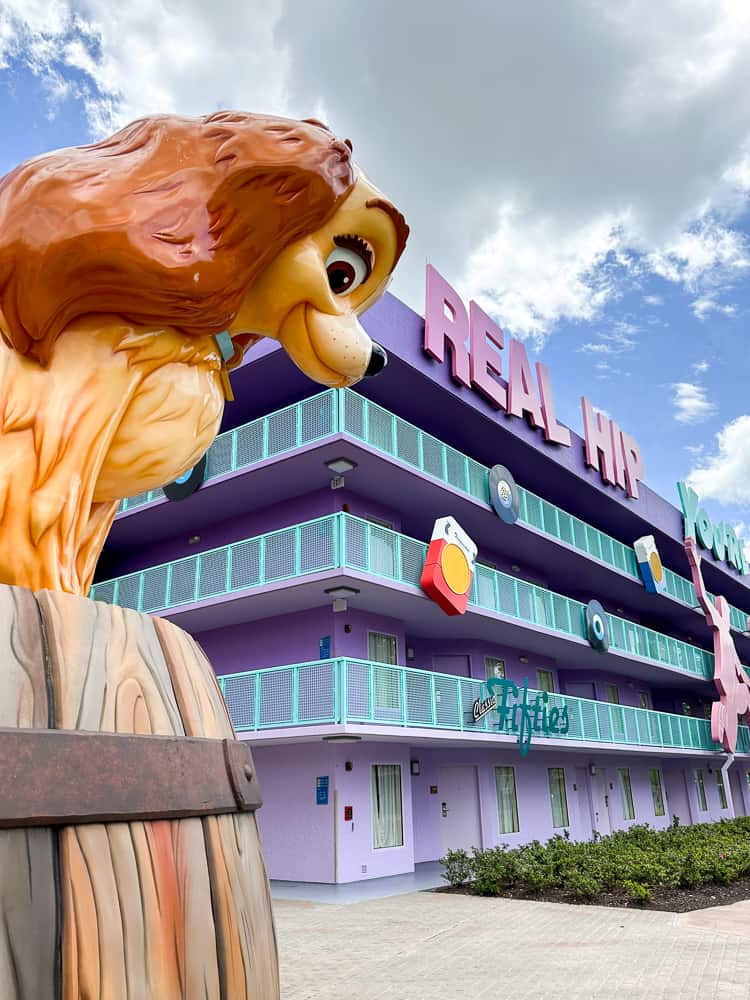 Here's some of the perk about staying on-site:
Non-stop Disney Magic

There's a reason our dad Dave cries when he walks into a Disney Hotel and they greet you with a "Welcome Home!". The magic of Disney is everywhere at Disney hotels!

Free Disney Transportation

There's free busses, the Disney Skyliner and the monorail to get you to where you need to be.

Genie+ Perks

Choose your Genie+ or Individual Lighting Lane earlier than anyone else who isn't staying at a Disney World hotel!

Extended Evening Hours for Deluxe and Deluxe Villa Resorts

Get 2 additional hours at one of the parks if you stay at a Deluxe or Deluxe Villa Resort.

Get In The Parks Early

Avoid long lines and get in 30 minutes early!

Utilize the Disney Dining Plan

Only hotel guests are given this option.

Make Dinner Reservations Early

Don't miss out on sought after character dining! You'll get to make your reservations 60 days before your trip.

Less Travel Time

The days can be long at Disney World (and the mornings can be early!). Spend less time traveling to and from the parks when you stay at a Disney Hotel.

Send Purchases to Your Room

Couldn't avoid buying that giant Mickey for your grandson? Purchased a fragile Christmas ornament to remember your trip? Don't carry it around all day, send it to your room!
Read more: Head here for even more perks about staying on-site at Disney World!
Three Tiers of Walt Disney World Resort Hotels
If you're choosing to stay on-site, you'll need to know about the three tiers of hotels.
There are three tiers – Value, Moderate and Deluxe. There's technically a fourth category called Deluxe Villas for Disney Vacation Club members. We won't focus on that. There's many differences when it comes to each of these. Head to our post about the three tiers of Disney World hotels to understand them better!
Here's a list of all the different hotels by tier.
Disney Value Resorts List
According to our 2022 Disney World statistics, 30% of visitors who stayed on site choose a value resort. Here is a list of the Disney Value Resorts:
Walt Disney World Moderate Resorts
According to our 2022 Disney World statistics, 23% of people who stay on site stay at a moderate resort. Here is the current list of Disney Moderate Resorts:
List of Walt Disney World Deluxe Resorts
According to our 2022 Disney World statistics, 47% of people who stayed on site choose a deluxe resort. These hotels have the best of everything. Here is the current list of Disney Deluxe Resorts:
You can see our list of Deluxe Disney Resorts ranked best to worst here.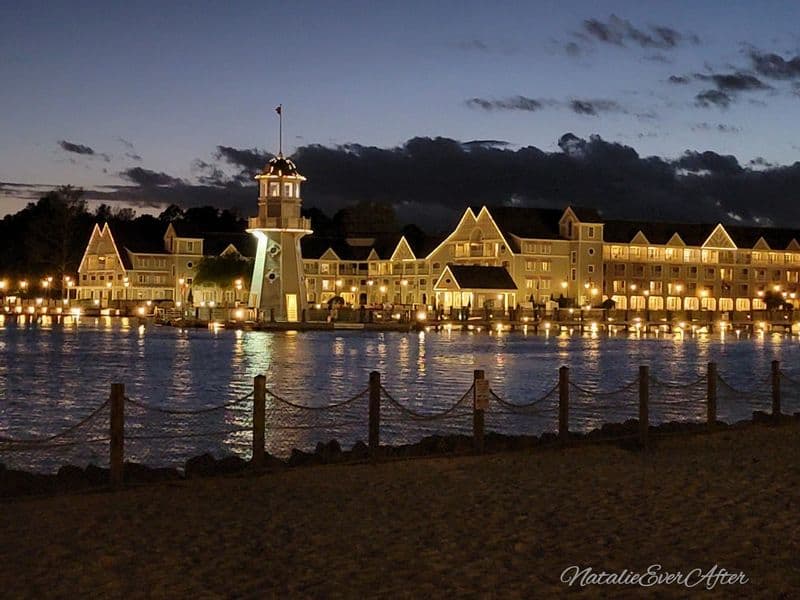 Deluxe resorts also have a club level that's worth looking into! Here's everything to know about the Deluxe hotel club level "concierge" service.
How to Choose a Disney World Resort Hotel
Here's a few things to consider when choosing your hotel:
Cost of hotel and your budget
Themed decor vs classic decor
How important is a pool
Proximity to parks
Traveling with kids vs adults only
Here's a few of our recommendations!
If pools are super important to your family, head here for even more details on the top pools at Disney World hotels!
We also have a ton of information on the best hotels for toddlers here!
Traveling with toddlers is an entirely other category in itself! If you're traveling with toddlers, head to this post for our full guide with tips, tricks and more.
Staying Off-Site
Your budget or family situation may not allow for staying on-site at a Disney World Resort Hotel. And that's ok! There's some perks about staying off-site.
Save Money and Have More Space

You'll typically spend less money than you would at a DInsye WOrld hotel and your hotel room will likely be larger!

Free Transportation to the Parks

Most hotels surrounding Disney World will offer free transportation to the parks.

Food Options

You have a lot of options when it comes to food when you stay at an off-site hotel. Whether you choose a hotel room with a full kitchen or just eat at a restaurant not on Disney property, you can save money and have a bit more options when it comes to food.
Head to this post if you want more perks about staying off-site!
Off-Site Hotels to Stay At
Unlike on-site, the options are endless when it comes to what hotel to pick when staying off-site!
We've narrowed it down to the top 10 hotels to stay at on this post! These hotels are all very close to the Disney Parks, you will be surprised!